Get connected with our daily update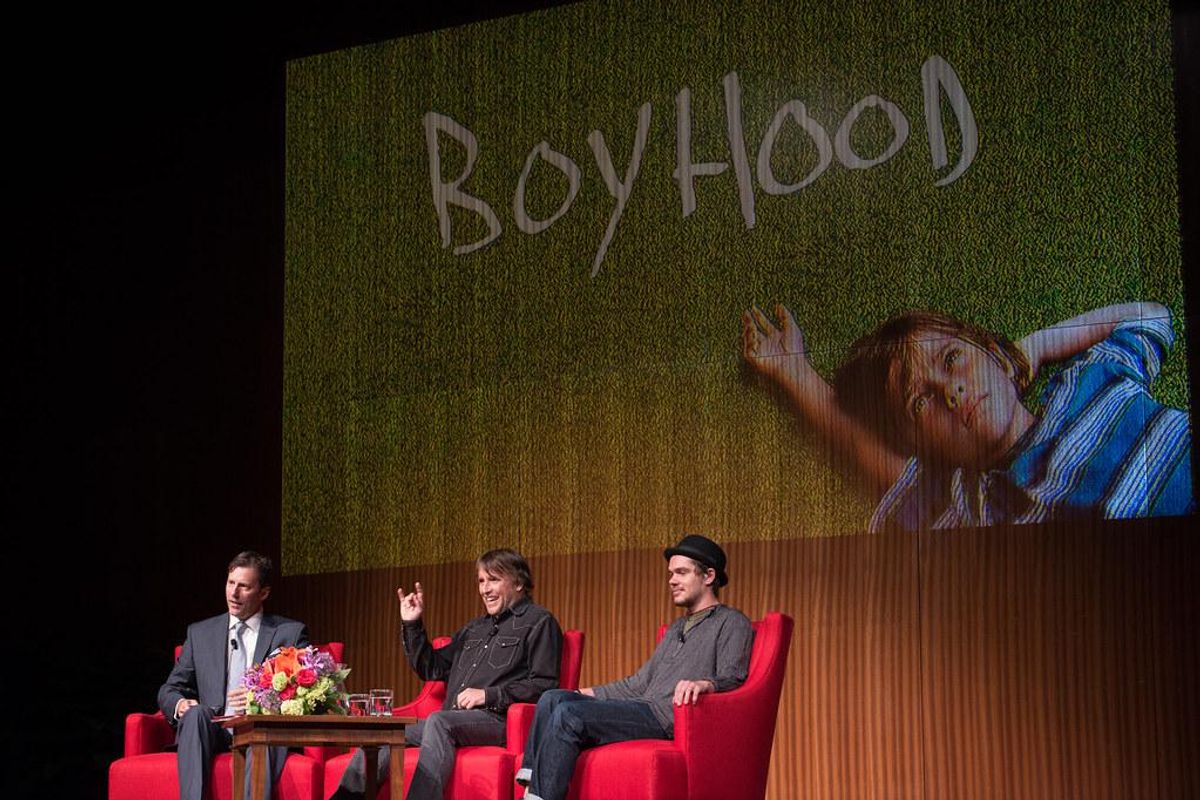 (LBJLibraryNow/CC)
It may not be Hollywood but Austin has made a name for itself on the silver screen with its fair share of movies that all display the diversity the city has to offer.
These movies will have you pointing at the screen, shouting "I've been there!"
---
Boyhood (2014)
Directed by quintessential Austin filmmaker Richard Linklater, who started the Austin Film Society, "Boyhood" takes place in a small town in Texas and follows the life of Mason Jr. and his childhood in its entirety. The movie was filmed over the course of 12 years, using the same actors throughout. "Boyhood" has been credited with putting several Texas locations on the map. This movie is truly an Austin showcase—putting Texas at the forefront tends to be Linklater's niche—and there are plenty of icons to choose from.
"Boyhood" showcased Dart Bowl Cafe, formerly located on 5700 Grover Avenue, when Mason's father, played by Austin native Ethan Hawk, took him and his sister bowling after an untimely divorce. The institution closed in July due to the pandemic. The hybrid bowling alley and eatery had been open for 60 years.
Next, Mason heads to Pedernales Falls State Park, in Blanco County, where he and his father spend a few days camping together in the Hill Country.
Though it is certainly not the end of the Austin references in the film, Mason and his girlfriend Sheena also visit the Continental Club, at 1315 South Congress Avenue, which is widely renowned for cultivating South Congress and the live music scene in Austin.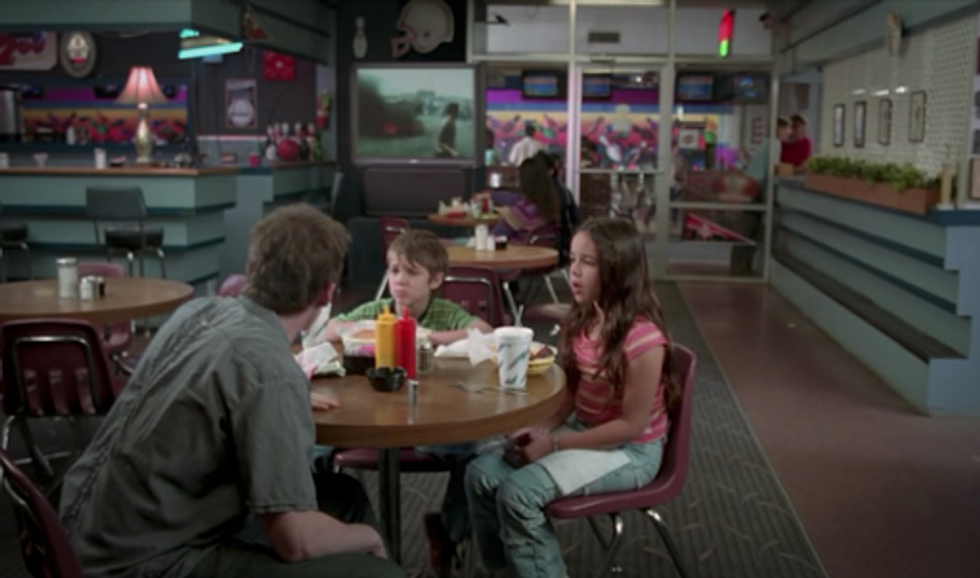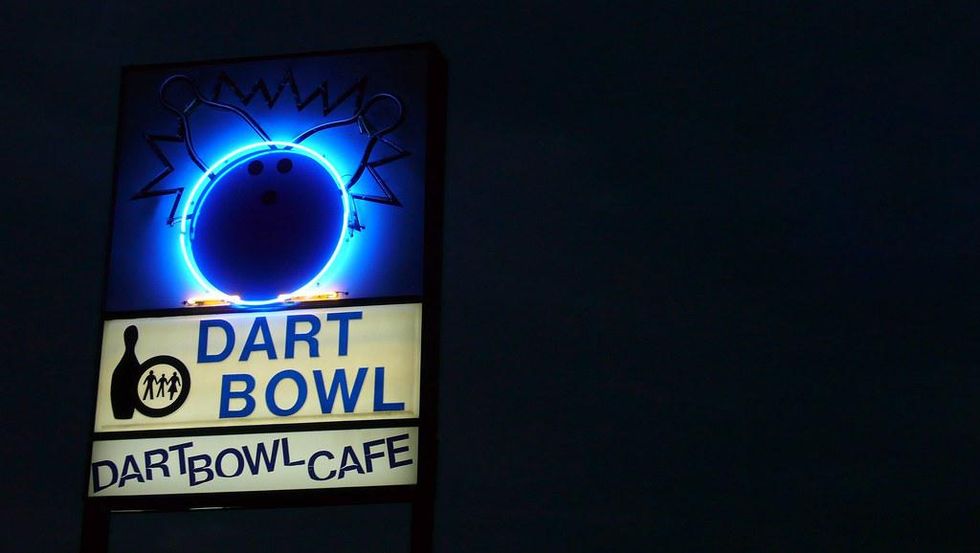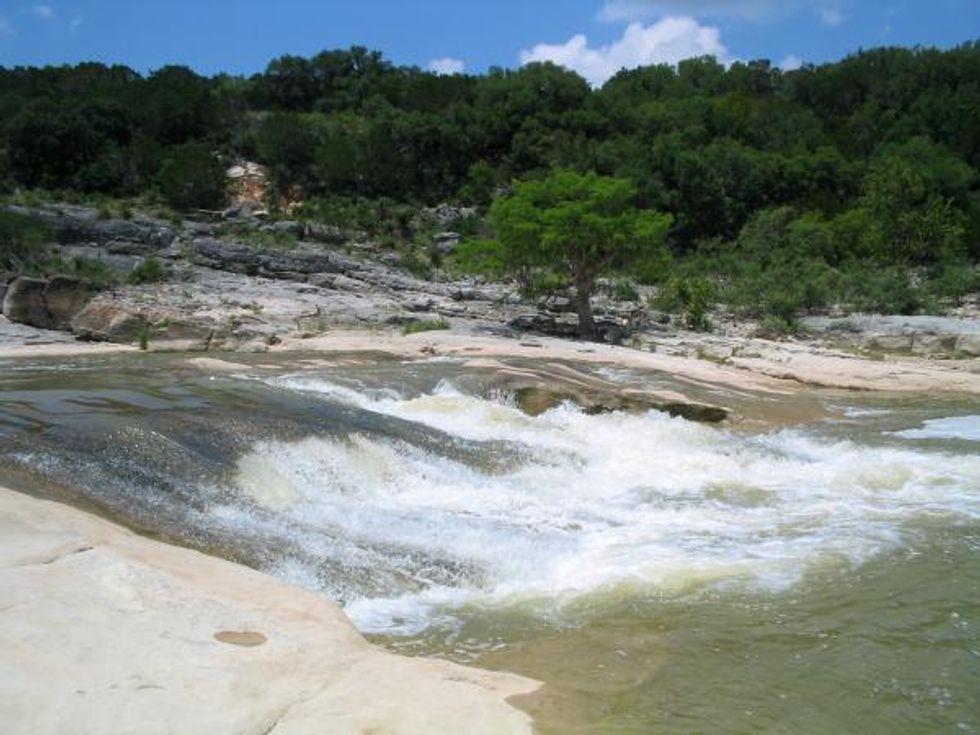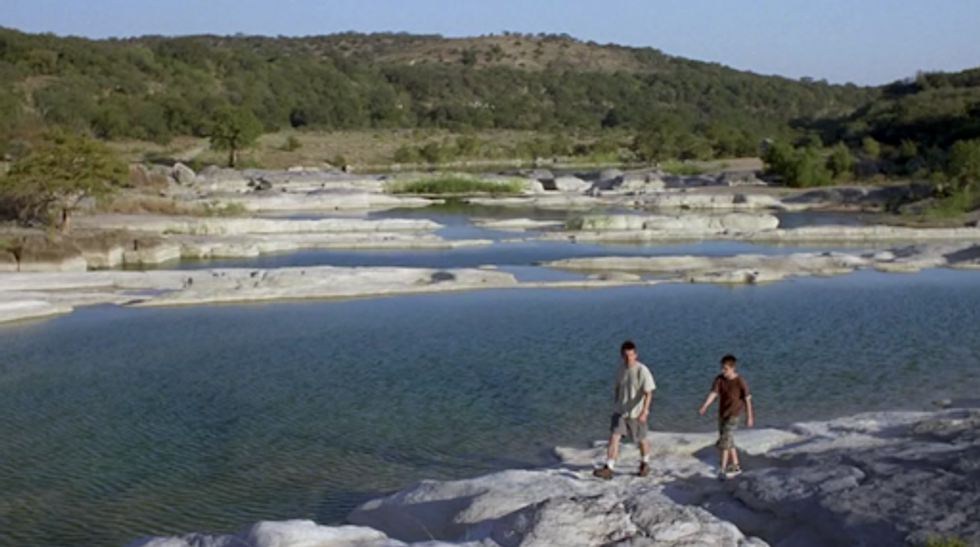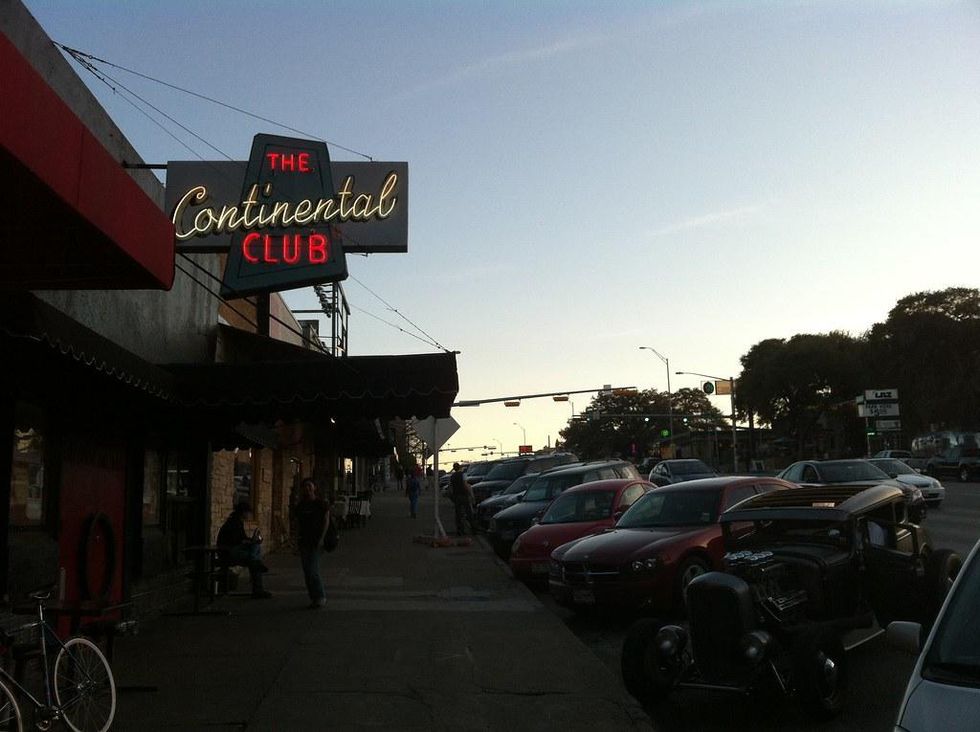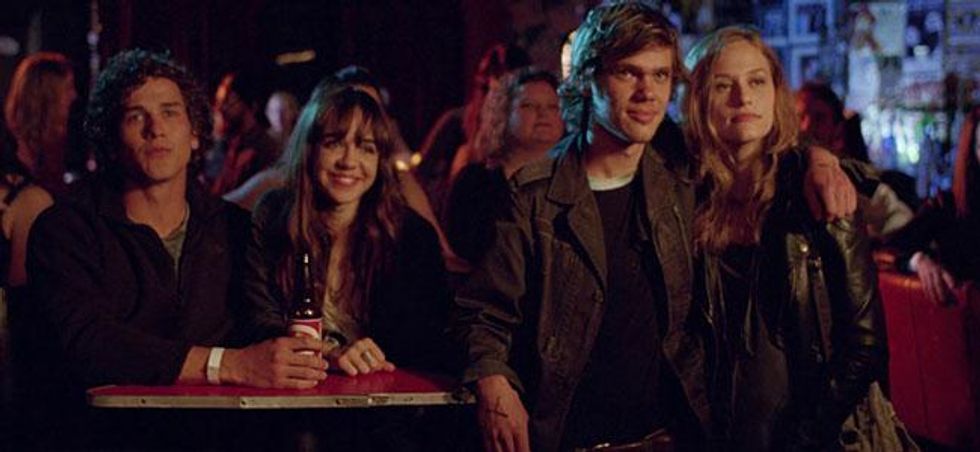 Dazed and Confused (1993)
Another Linklater classic, "Dazed and Confused" is a retroactive Austin A-list film. From the movie that brought you Matthew McConaughey's first feature film and his iconic line, "Alright, alright, alright," this classic is yet another that is full of Austin landmarks.
The immediately recognizable Top Notch Hamburgers, at 7525 Burnet Road, serves as the film's local burger joint. And to wash it down, you might want to run over to the Centennial Liquor, long closed but formerly on 6534 N. Lamar Blvd., and pick up a "sixer." After that, we heard there's a party at the moon tower going on at West Enfield Park, 2008 Enfield Road.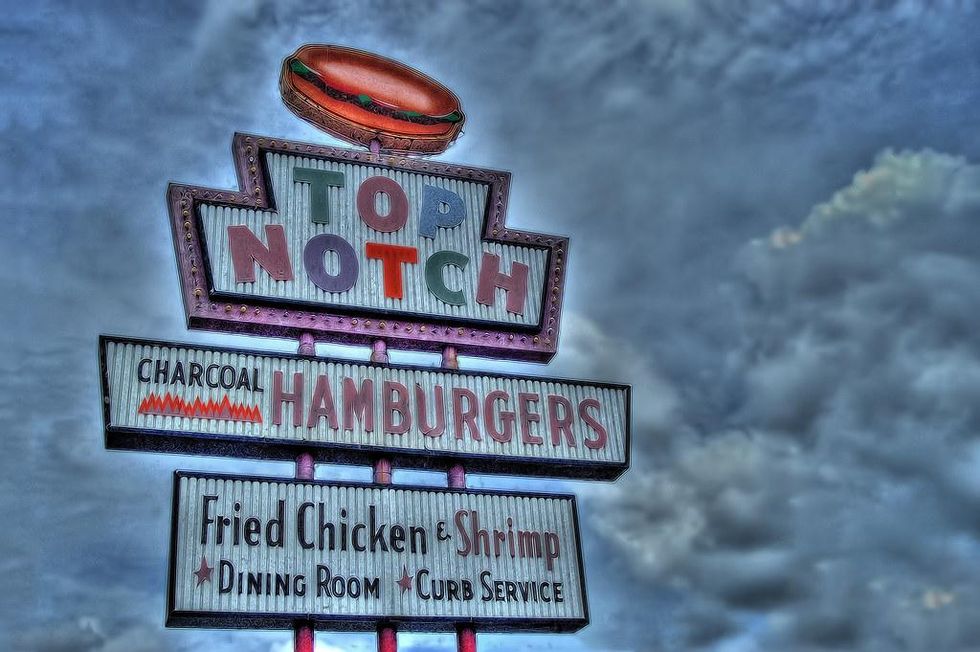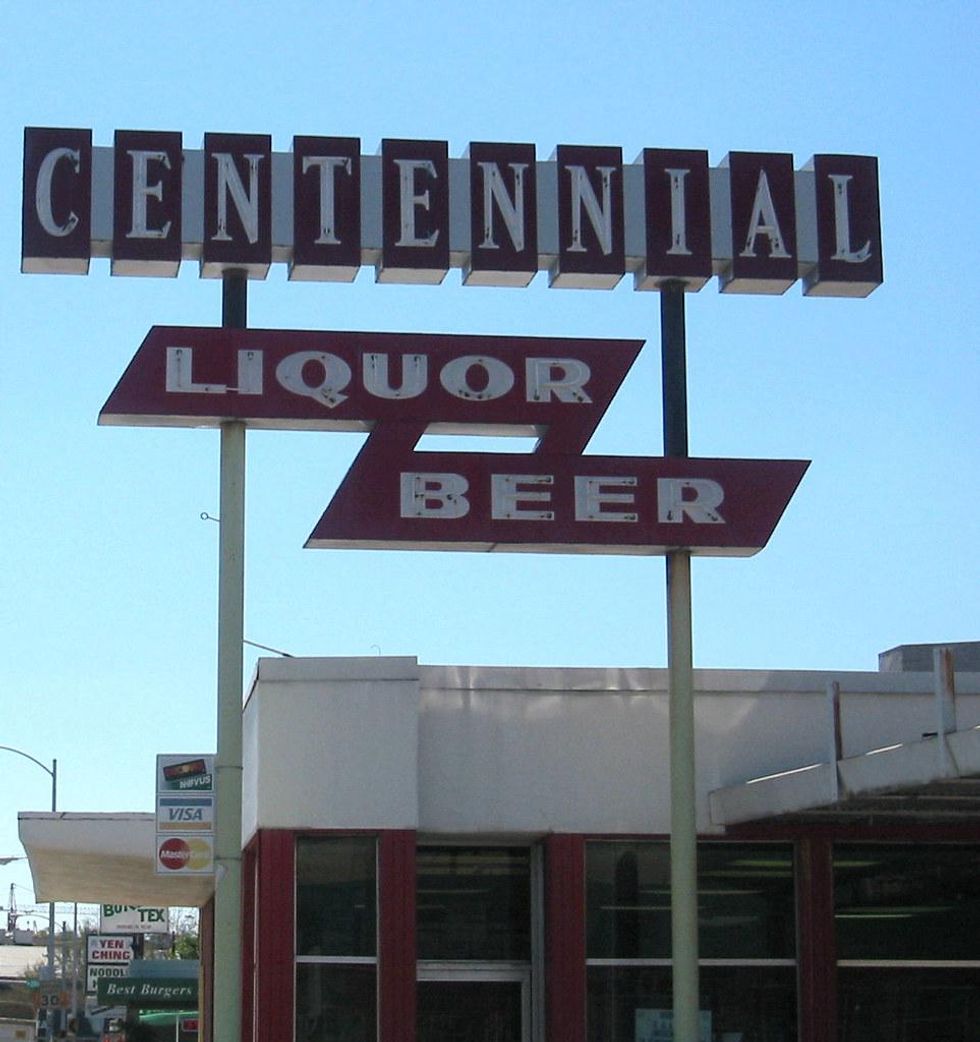 Heartbreak Hotel (1988)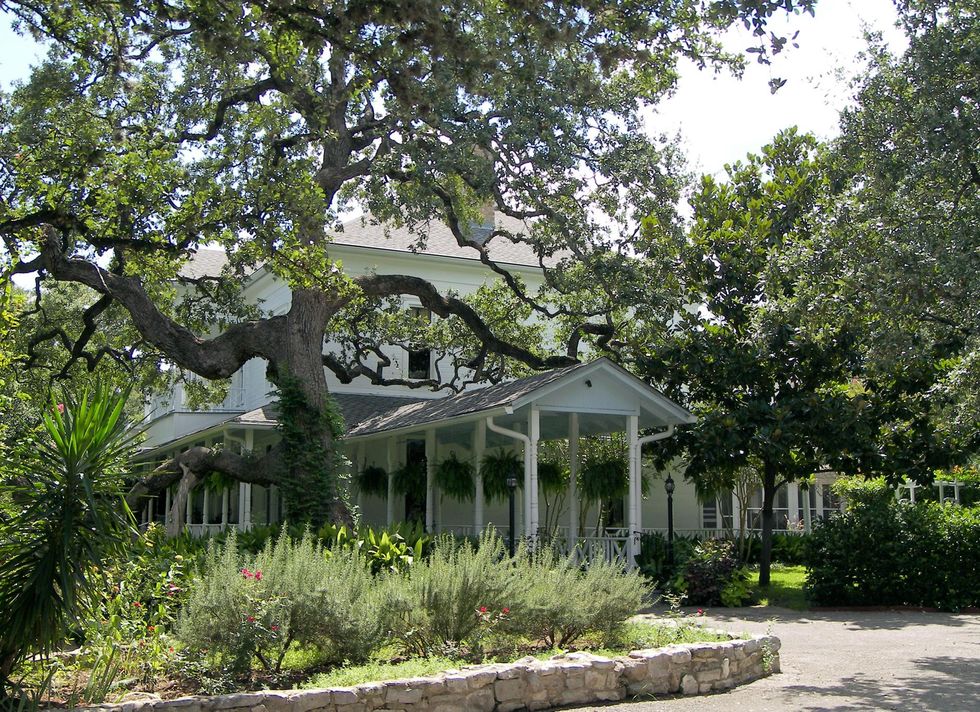 (Wikimedia)
This 1988 comedy, written by Chris Columbus, was filmed entirely in Austin. Sharing the same name as the famous Elvis Presley song, the film follows Johnny Wolfe's kidnapping of the singer to send him on a date with his mother. Though everything you see in the movie came from either Austin or Taylor, Texas, as the end credits state, the movie was filmed at Green Pastures, a historic Victorian house and restaurant located at 811 W Live Oak St.
Office Space (1999)
From soul-crushing job to revenge plan adventure, "Office Space" is a new age classic. The Initech Office is real, though it goes by a different name, and it's right here in Austin, located at 4120 Freidrich Lane. That isn't all, in fact, many of the mundane scenes you see in the movie are in Austin. Watch closely as Peter drives to work and you might see a few familiar sights along Braker Lane, stop by Chase Bank on 9739 Great Hills Trail to see the exterior of Chotchkie's, where Jennifer Aniston was forced to wear her "flair," or head home to the Morningwood Apartments, actually called the Trails at Walnut Creek, located on 11511 Metric Blvd.
Temple Grandin (2010)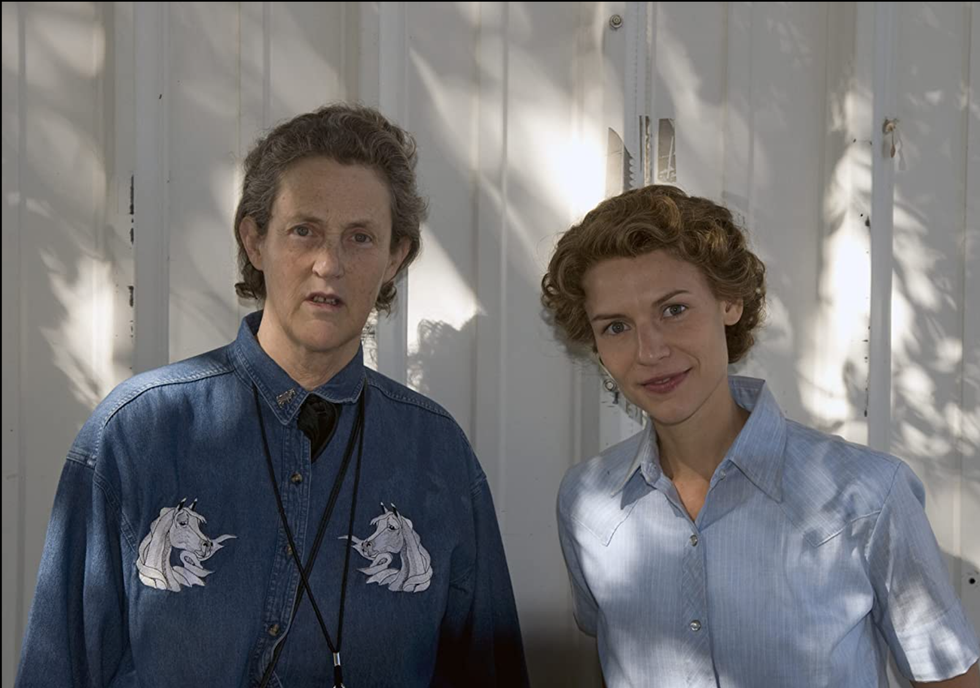 (IMDb)
This moving biopic recounts a girl who overcomes the challenges of autism during a time when the disorder was very misunderstood. Out of several filming locations in the running, including Arizona and New Mexico, Austin won out for the production of "Temple Grandin," a true story revolving around a girl of the same name, who was born autistic and non-communicative. The film started production at Austin studios in 2008 and ended the movie with a scene at the Austin Convention Center.
True Grit (2010)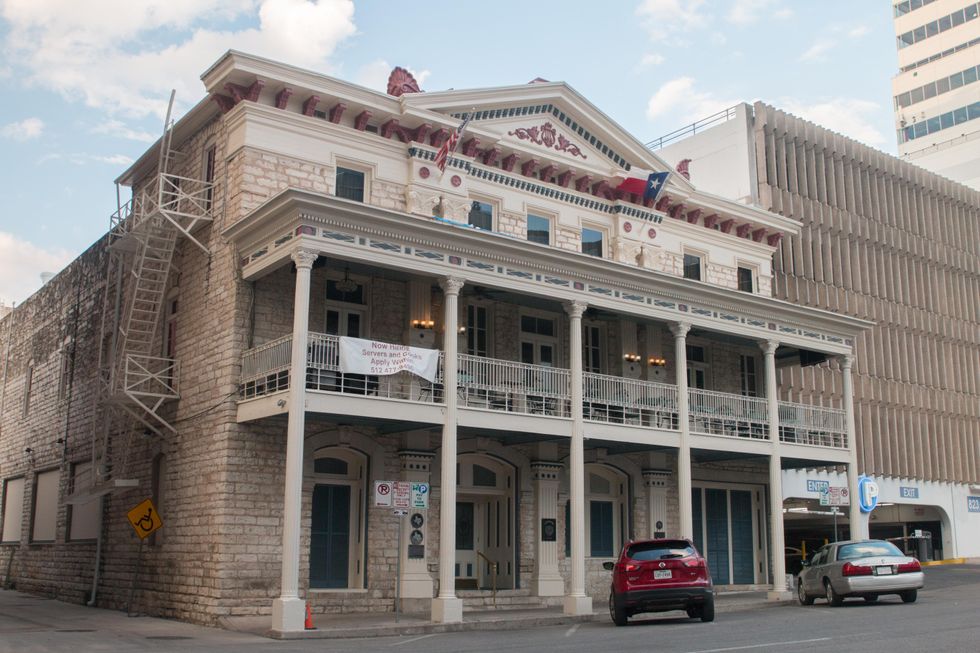 (Renelibrary/CC)
Following teenager Mattie, with help from U.S. Marshal Reuben Cogburn, tracking down her father's murderer in a trek across the Texan frontier, "True Grit" was filmed all over Texas. Even though the movie takes place in Texas, the scene filmed in Austin passes as Memphis, Tennessee in the film. Stop by 110 East 9th St. and look for the Austin Club, formerly the Millett Opera House, to see where the film closes off. The filming was very careful—not a high rise in sight!
What's Eating Gilbert Grape (1993)
Following a family in an Iowa small town just trying to get by, the oldest brother, Gilbert, must take charge of his severely overweight mother and mentally impaired brother. Although this drama, starring Leonardo DiCaprio and Johnny Depp, wasn't technically filmed within Austin city limits, head just 16 miles east to Manor and you'll see a lot of familiar Endora landmarks. Just about everything was filmed in Manor: the water tower, downtown, the Carver house and Becky's campsite. The one thing that wasn't filmed there was the Grape house, which stood on Hodde Lane outside Pflugerville. It isn't there anymore but fans of the movie know why—if it still was, there would be no ending.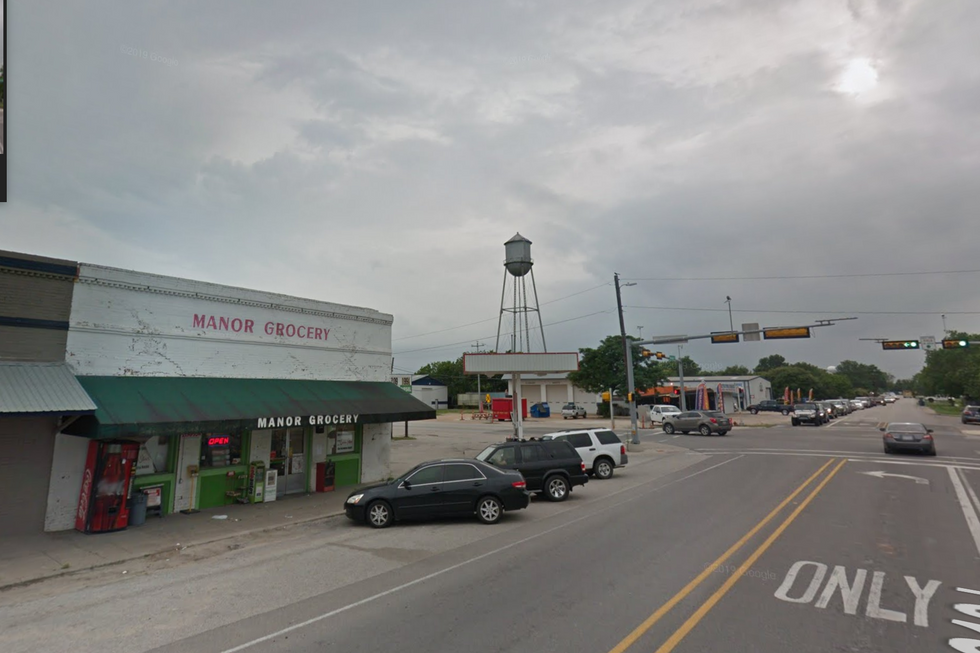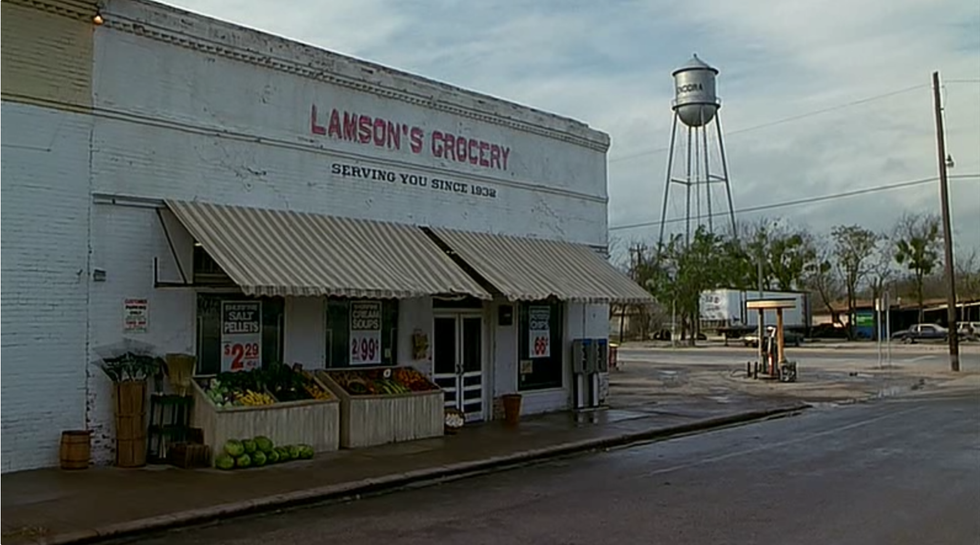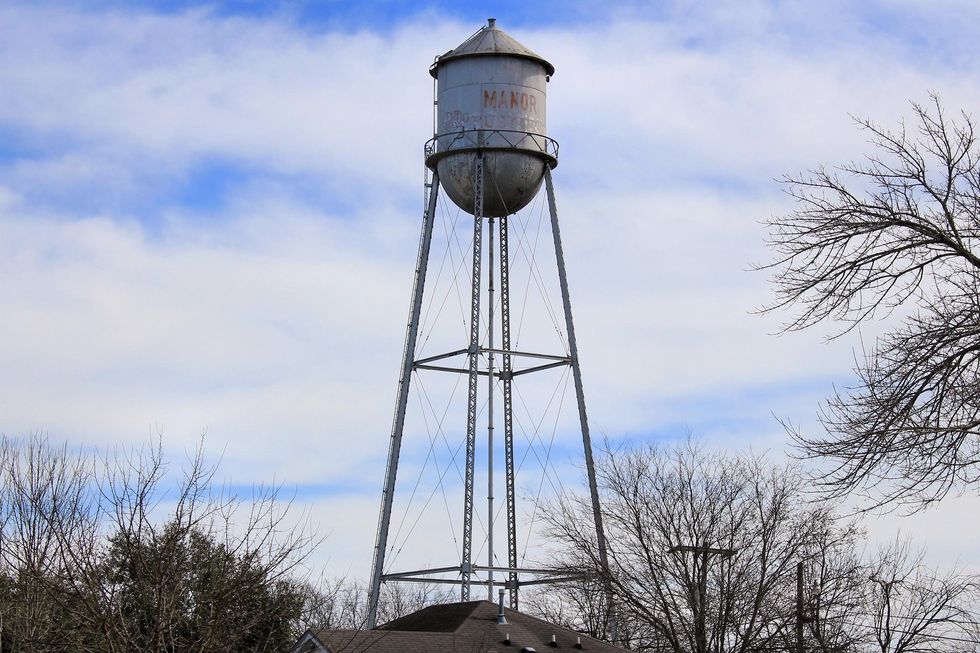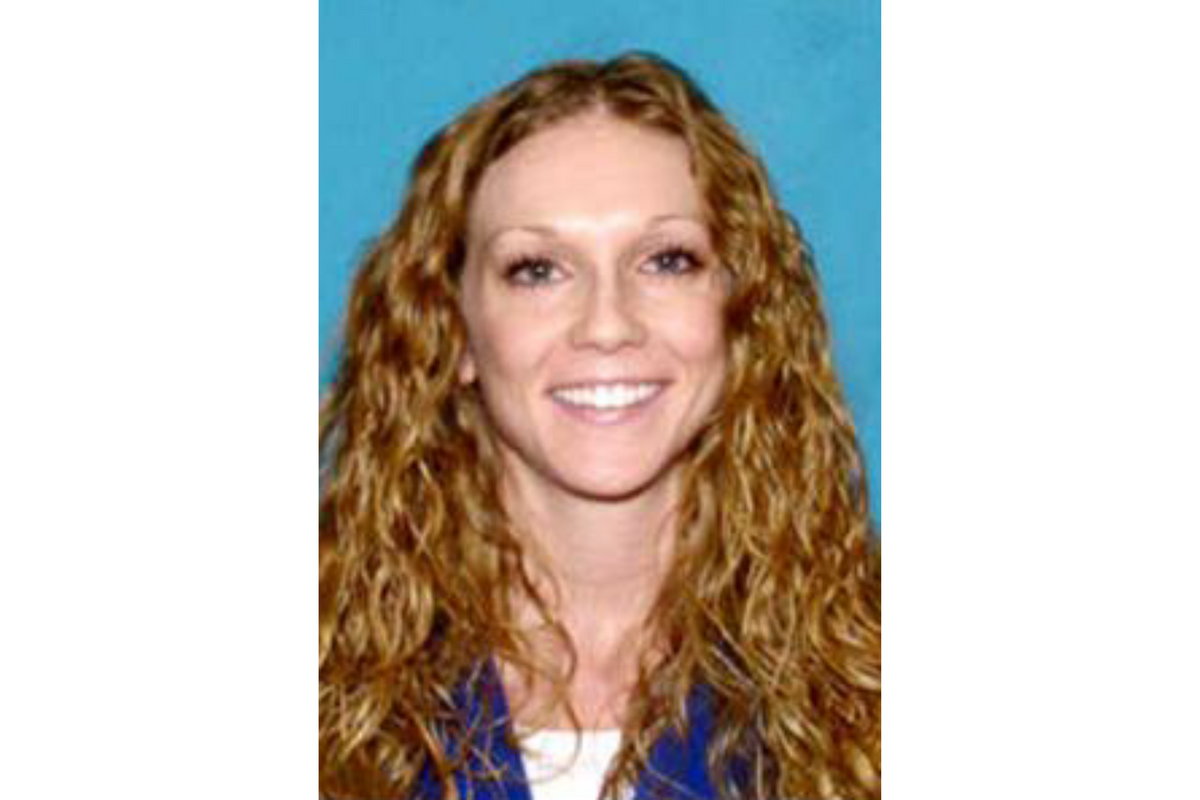 It's been a month since 25-year-old professional cyclist Moriah "Mo" Wilson was shot and killed in her East Austin home. Authorities are still in pursuit of her accused killer, Kaitlin Marie Armstrong, and say she may be using a different name.
Private investigators told NewsNation they believe Armstrong may be using her sister's name, Christine Armstrong, in New York state.
A quick timeline of events:
The night of her death, Wilson met with Armstrong's ex-boyfriend Colin Strickland, a fellow pro cyclist.
Strickland said the pair went swimming, then to dinner, before he dropped Wilson off at her home.
Video footage shows Armstrong's Jeep pull up nearby the home within a minute of Wilson arriving home.
Wilson is later found dead in her home with multiple gunshot wounds.
Armstrong is brought in for questioning the day after the murder and released after appearing "very still and guarded" when confronted with video evidence.
Shell casings found on the scene matched a gun belonging to Armstrong.
Austin police obtained an arrest warrant for Armstrong on May 17, who is spotted at the Austin airport the next day according to the U.S. Marshals Lone Star Fugitive Task Force.
On May 25, another warrant was obtained for unlawful flight to avoid prosecution.
While Wilson's family said they don't believe she was romantically involved with anyone, the case is being investigated as a crime of passion.
The case has been designated as a U.S. Marshals Service major case, which brings in more resources to the investigation, and officials consider Armstrong dangerous. According to an anonymous tipster, Armstrong became "furious," when she found out about the pair's meeting and wanted to "kill" her.
Authorities believe the longer Armstrong is evading arrest, the more dangerous she may become, so anyone who sees her is encouraged to call 911 instead of approaching her. A $5,000 reward has been issued for information leading to her capture.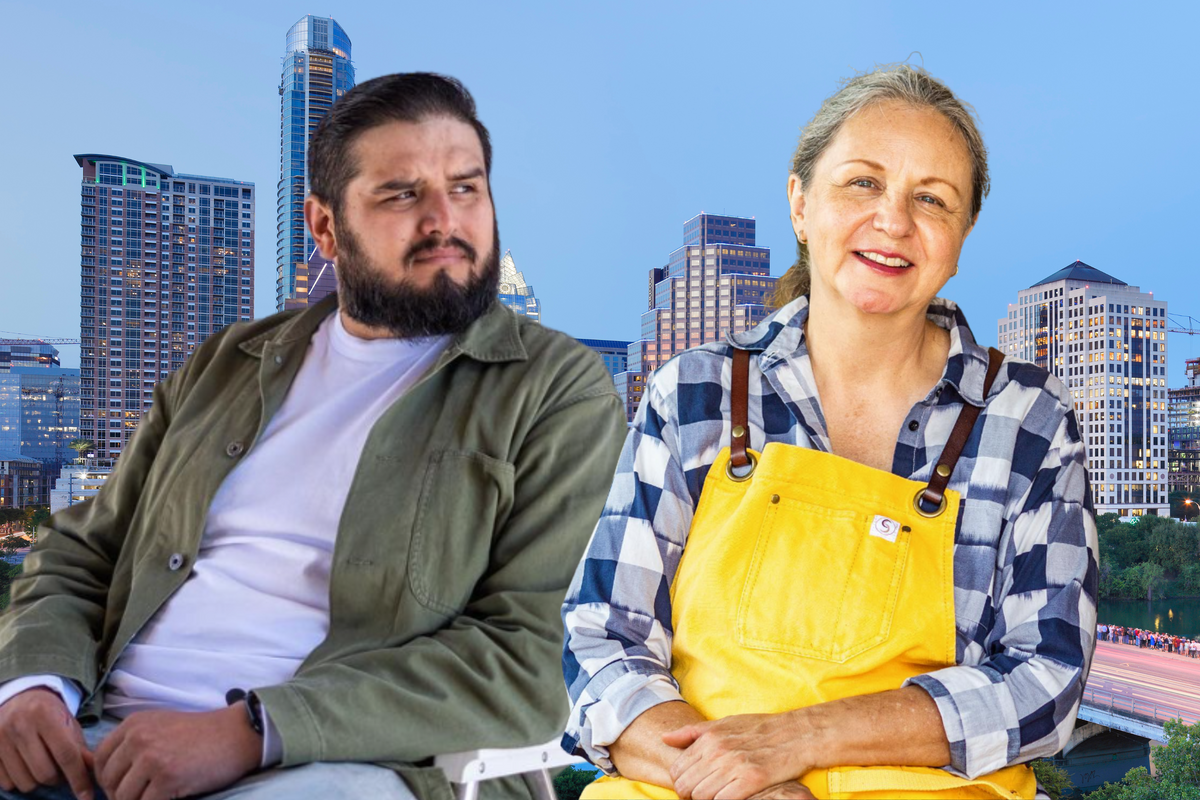 Austin chefs were well-represented at the James Beard Foundation Awards on Monday night as two local restaurateurs took home the coveted award—more than any other Texas city.
Chef Iliana de la Vega of El Naranjo, 2717 S. Lamar Blvd., took home the title of Best Chef Texas and chef Edgar Rico of Nixta Taqueria, 2512 E. 12th St., took home Best Emerging Chef at the Lyric Opera of Chicago.
Nearby, Houston's Julep was recognized for Outstanding Bar Program as the only other Lone Star State mention. The award has often been compared to high-caliber awards like the Oscars or the Grammys of food.

De la Vega told Austonia she wasn't expecting to win—she hadn't even prepared a speech—she was just happy for a weekend vacation with her husband and business partner Ernesto Torrealba. De la Vega said she considers it a joint award for the two of them.
"It was a little bit shocking, emotional, a little bit of everything. When we had to move from Mexico to here, I thought at some point, you know, it has to have a meaning," de la Vega said. "We finally came to be recognized for the love and the sharing of the traditions from Mexico that we feel very proud of."

De la Vega said when she originally started El Naranjo in Oaxaca, Mexico, in 1997, it was the "perfect place, the perfect life and the perfect everything." After the economy collapsed, de la Vega and her family had to move to the U.S.
They bounced from New Mexico to San Antonio, when she was asked to create and lead the Latin American Studies program for the Culinary Institute of America, which she accepted. Soon after, they moved to Austin and started a food truck for their lost restaurant in Oaxaca before they were able to build a brick-and-mortar shop in 2012. The rest is history.
De la Vega said she was proud to share the stage with Rico and represent her native cuisine, she just hopes she can live up to the hype of newcomers.
"To recognize Mexican cooking as one of the best cuisines in the world, I think it's huge," De la Vega said. "Maybe there will be new people coming in that didn't even know that we existed and they may have bigger expectations so (I'm trying to) live up to the challenge right now."
Rico echoed de la Vega's pride in his emotional acceptance speech, mentioning it's huge for "La Raza," which directly translates to "the race."
"Honest to god I did not expect to win this award tonight, but it's been a trial to get here," Rico said. "This is huge for La Raza, this is huge for my people. For all the taqueros, anything is possible."