Get connected with our daily update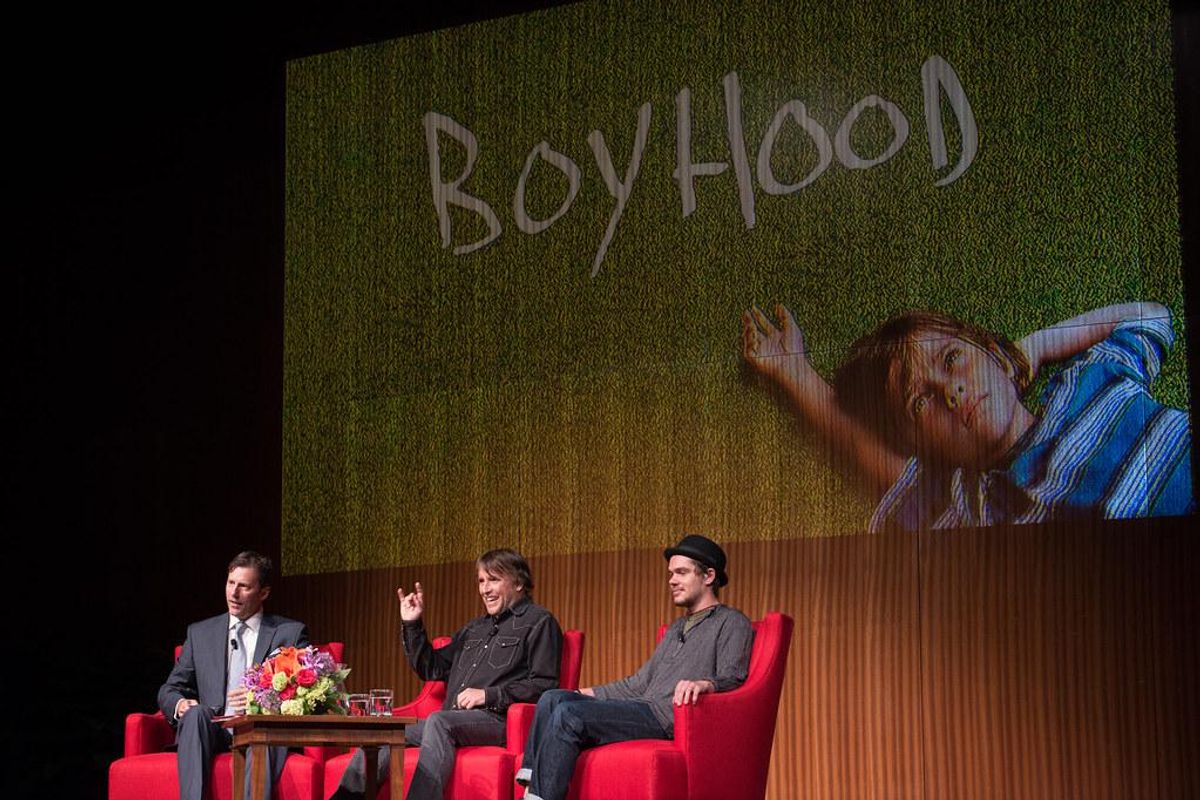 (LBJLibraryNow/CC)
It may not be Hollywood but Austin has made a name for itself on the silver screen with its fair share of movies that all display the diversity the city has to offer.
These movies will have you pointing at the screen, shouting "I've been there!"
---
Boyhood (2014)
Directed by quintessential Austin filmmaker Richard Linklater, who started the Austin Film Society, "Boyhood" takes place in a small town in Texas and follows the life of Mason Jr. and his childhood in its entirety. The movie was filmed over the course of 12 years, using the same actors throughout. "Boyhood" has been credited with putting several Texas locations on the map. This movie is truly an Austin showcase—putting Texas at the forefront tends to be Linklater's niche—and there are plenty of icons to choose from.
"Boyhood" showcased Dart Bowl Cafe, formerly located on 5700 Grover Avenue, when Mason's father, played by Austin native Ethan Hawk, took him and his sister bowling after an untimely divorce. The institution closed in July due to the pandemic. The hybrid bowling alley and eatery had been open for 60 years.
Next, Mason heads to Pedernales Falls State Park, in Blanco County, where he and his father spend a few days camping together in the Hill Country.
Though it is certainly not the end of the Austin references in the film, Mason and his girlfriend Sheena also visit the Continental Club, at 1315 South Congress Avenue, which is widely renowned for cultivating South Congress and the live music scene in Austin.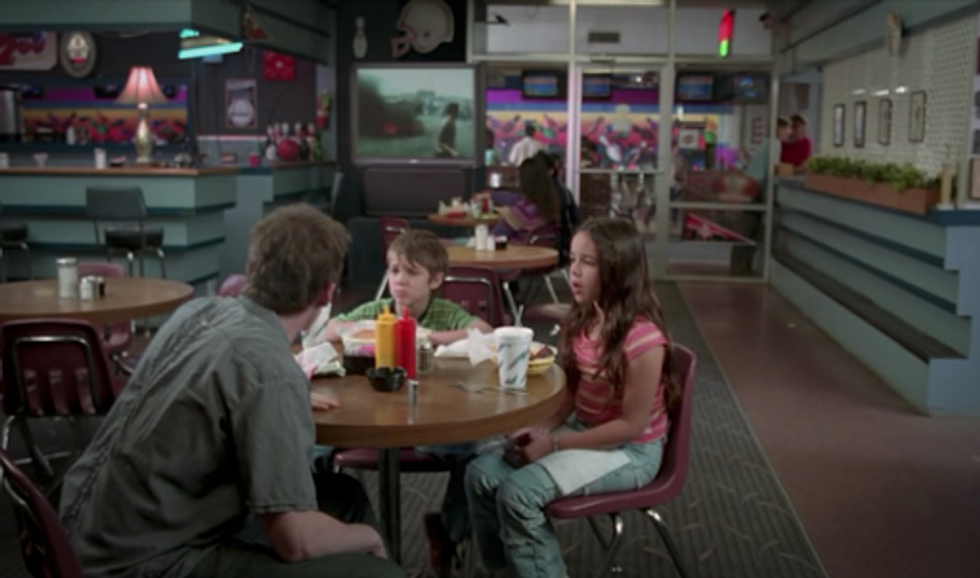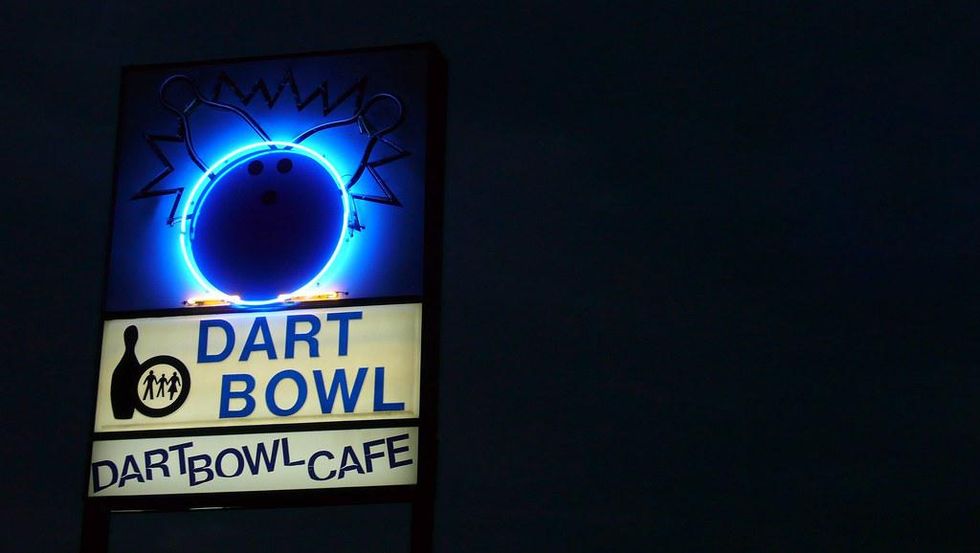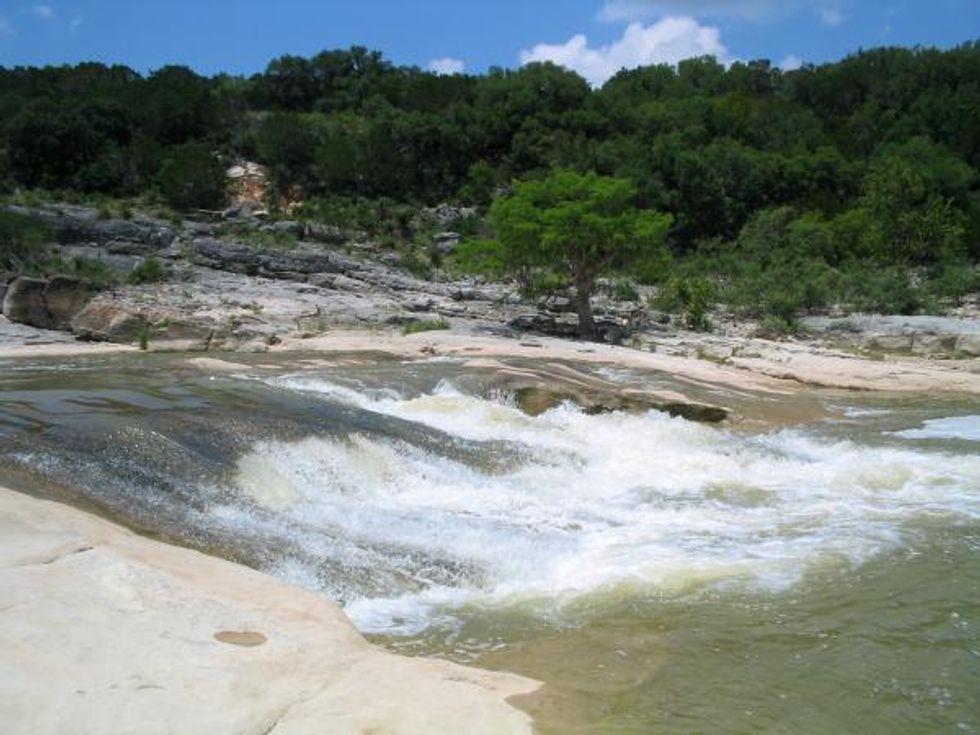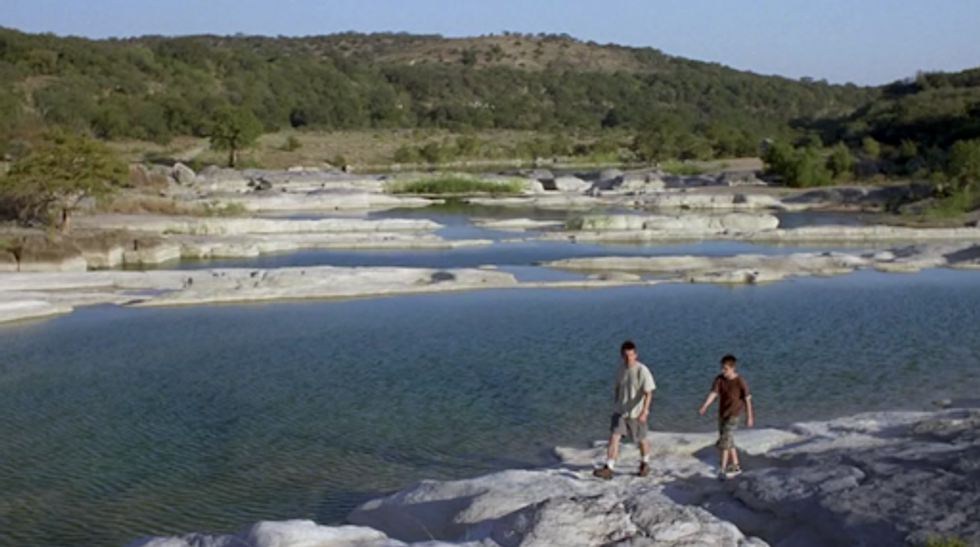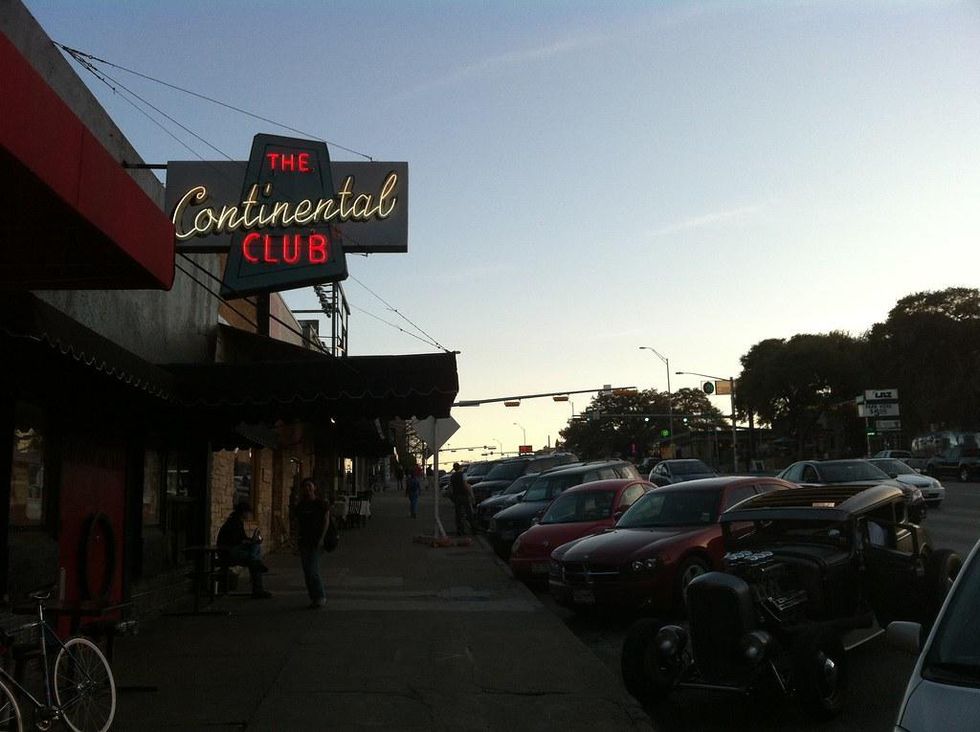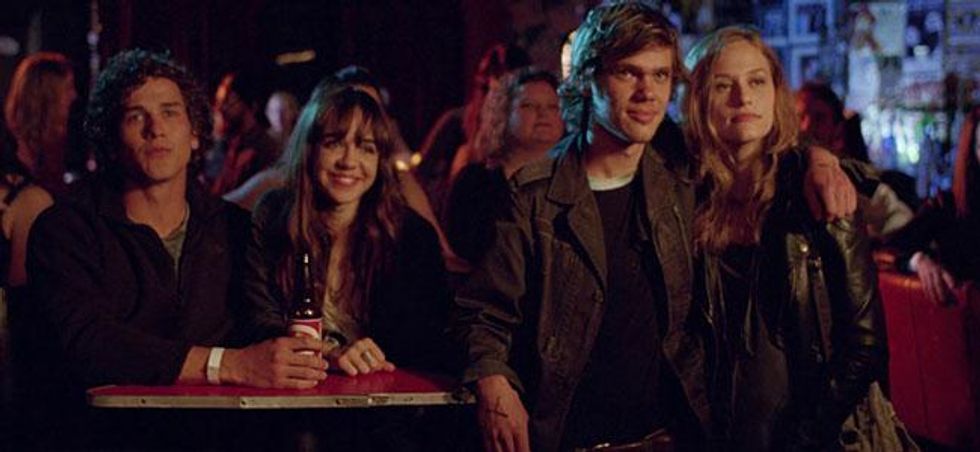 Dazed and Confused (1993)
Another Linklater classic, "Dazed and Confused" is a retroactive Austin A-list film. From the movie that brought you Matthew McConaughey's first feature film and his iconic line, "Alright, alright, alright," this classic is yet another that is full of Austin landmarks.
The immediately recognizable Top Notch Hamburgers, at 7525 Burnet Road, serves as the film's local burger joint. And to wash it down, you might want to run over to the Centennial Liquor, long closed but formerly on 6534 N. Lamar Blvd., and pick up a "sixer." After that, we heard there's a party at the moon tower going on at West Enfield Park, 2008 Enfield Road.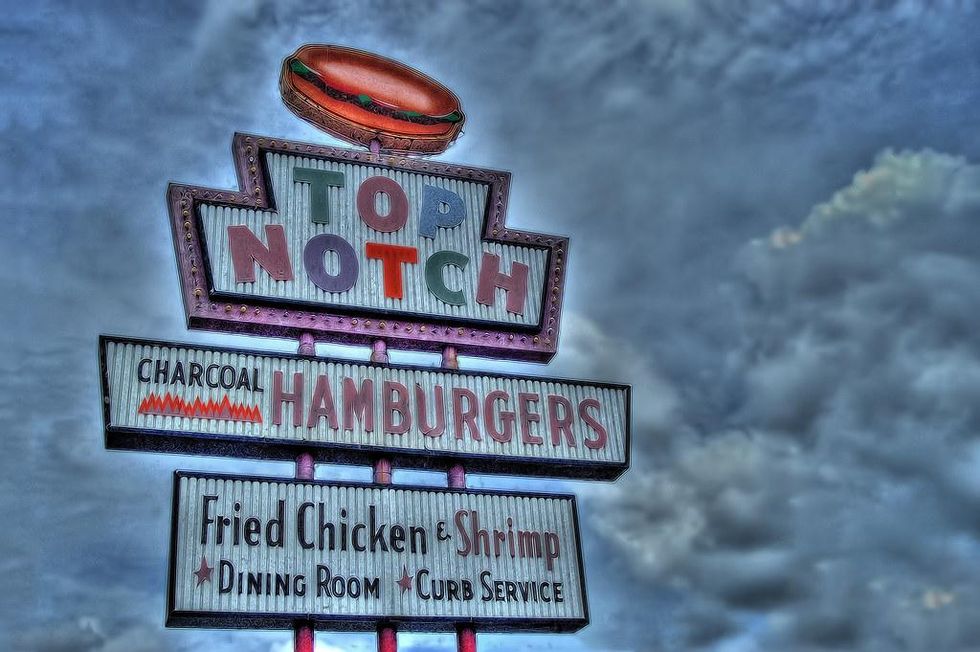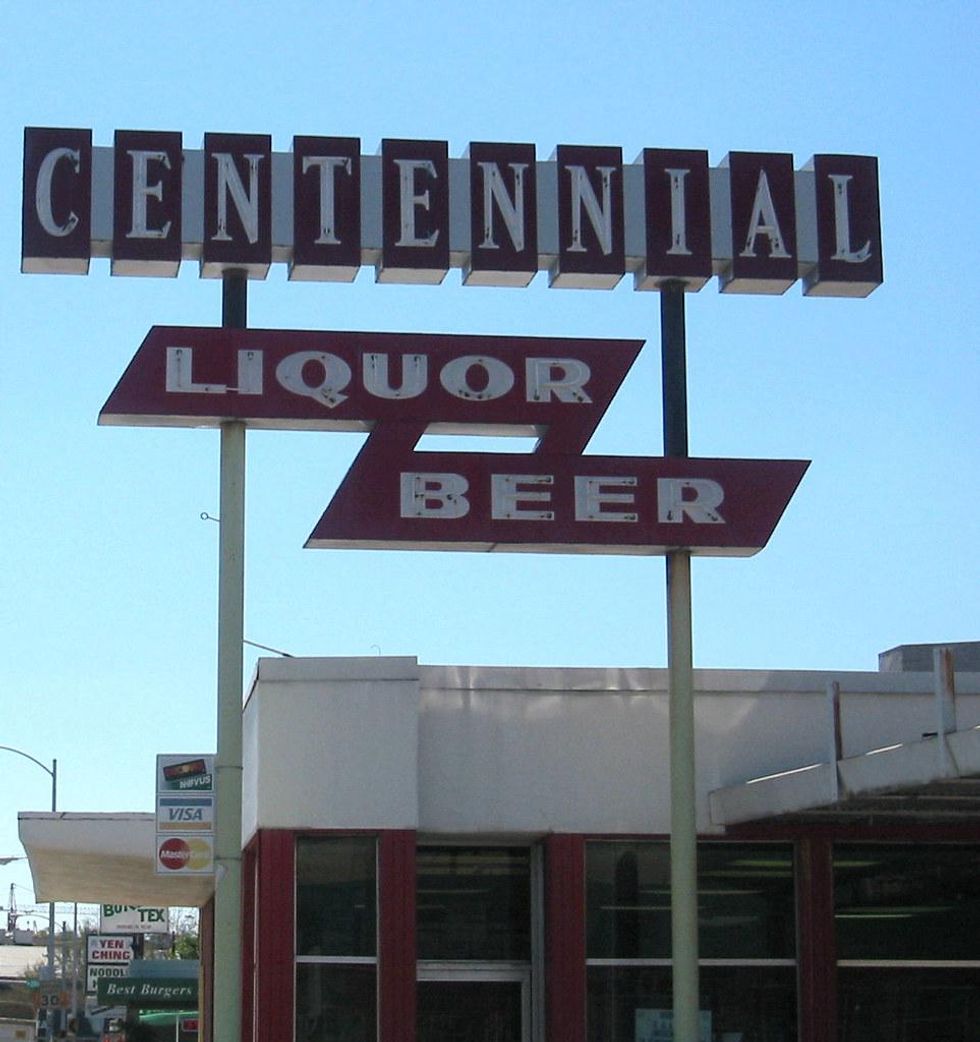 Heartbreak Hotel (1988)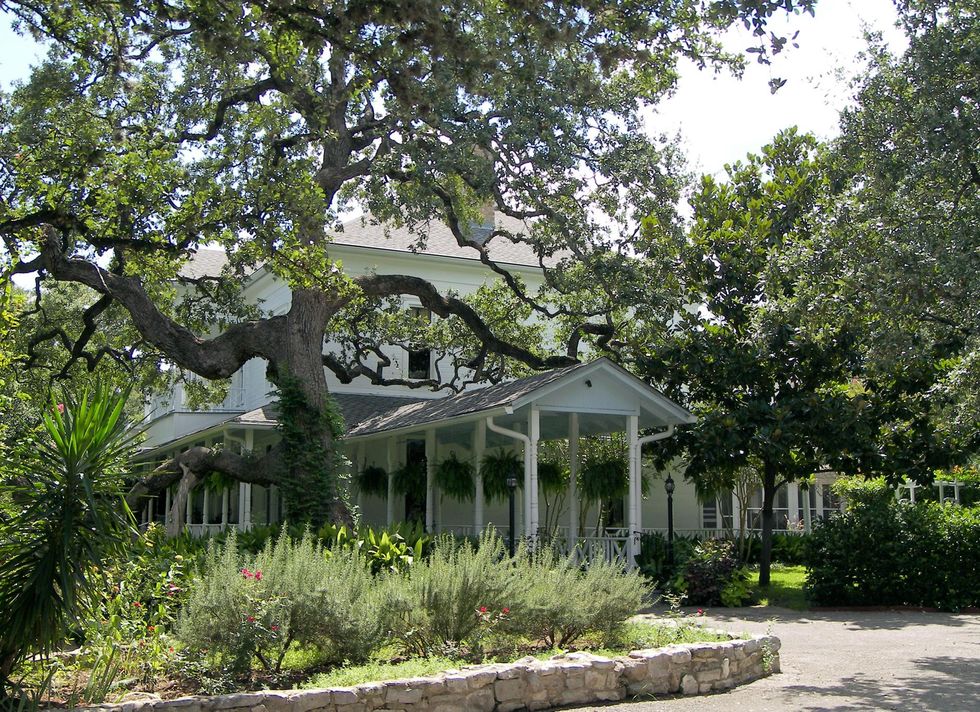 (Wikimedia)
This 1988 comedy, written by Chris Columbus, was filmed entirely in Austin. Sharing the same name as the famous Elvis Presley song, the film follows Johnny Wolfe's kidnapping of the singer to send him on a date with his mother. Though everything you see in the movie came from either Austin or Taylor, Texas, as the end credits state, the movie was filmed at Green Pastures, a historic Victorian house and restaurant located at 811 W Live Oak St.
Office Space (1999)
From soul-crushing job to revenge plan adventure, "Office Space" is a new age classic. The Initech Office is real, though it goes by a different name, and it's right here in Austin, located at 4120 Freidrich Lane. That isn't all, in fact, many of the mundane scenes you see in the movie are in Austin. Watch closely as Peter drives to work and you might see a few familiar sights along Braker Lane, stop by Chase Bank on 9739 Great Hills Trail to see the exterior of Chotchkie's, where Jennifer Aniston was forced to wear her "flair," or head home to the Morningwood Apartments, actually called the Trails at Walnut Creek, located on 11511 Metric Blvd.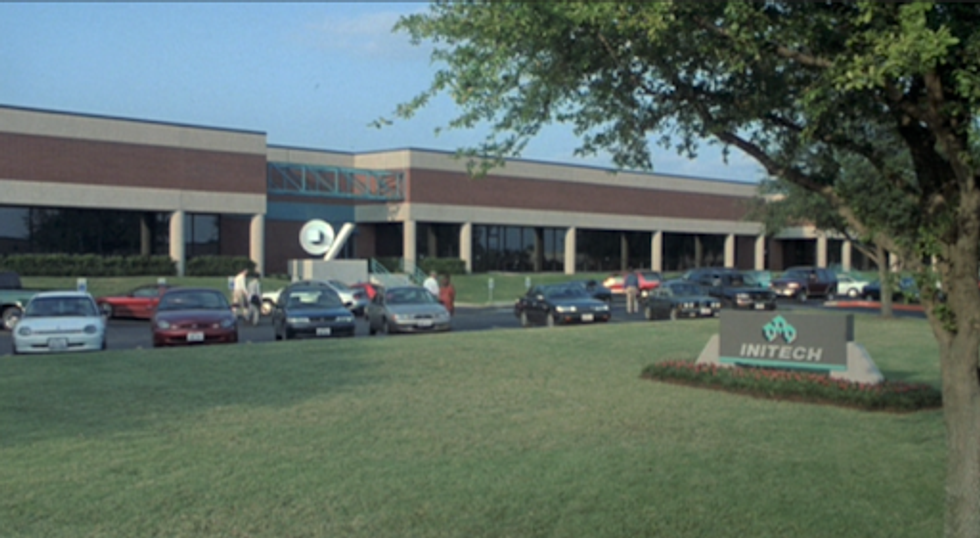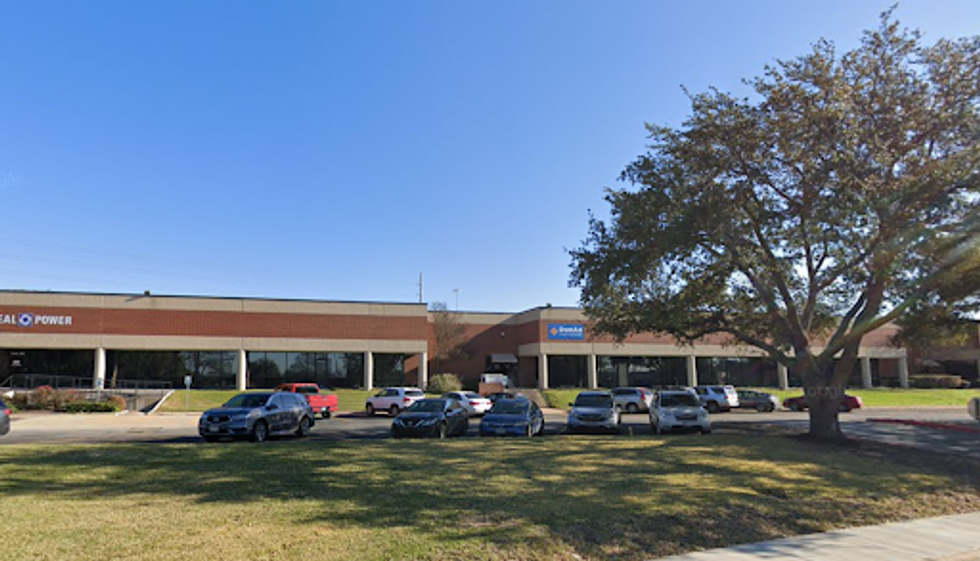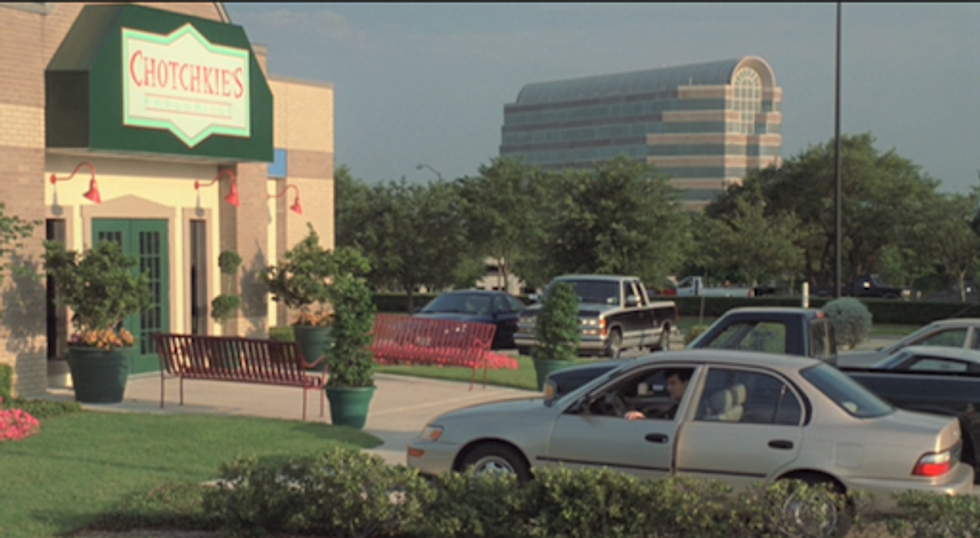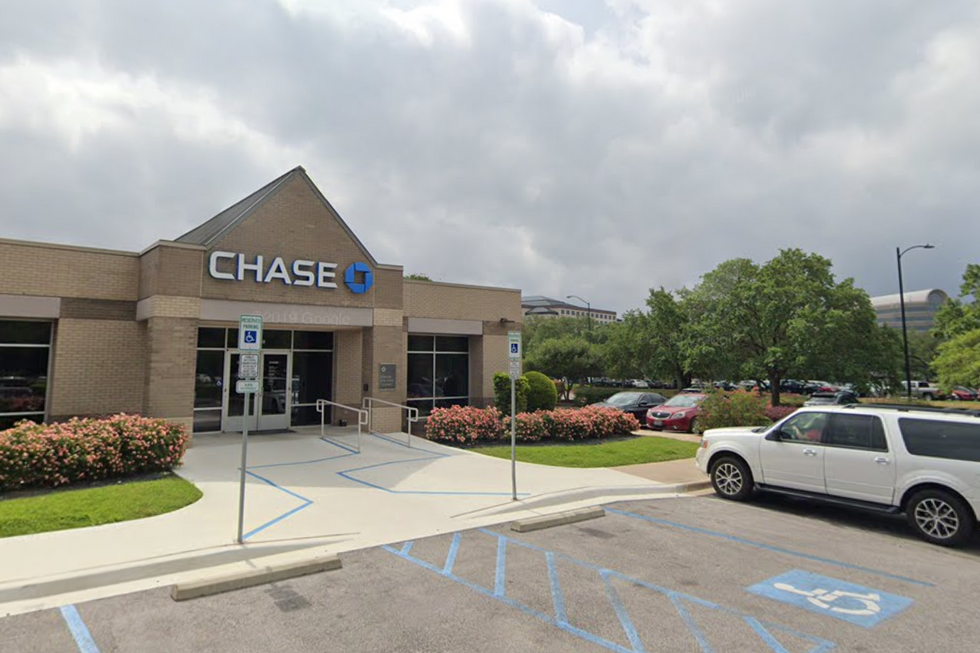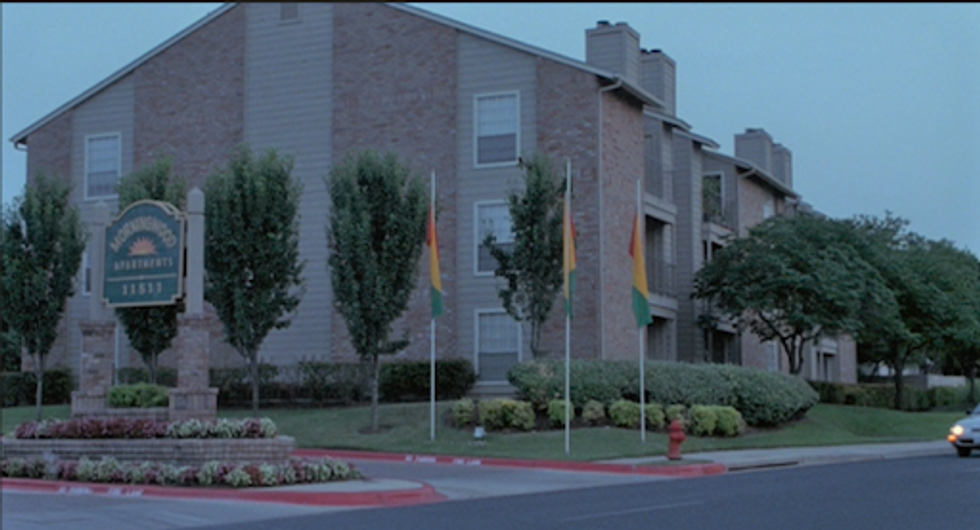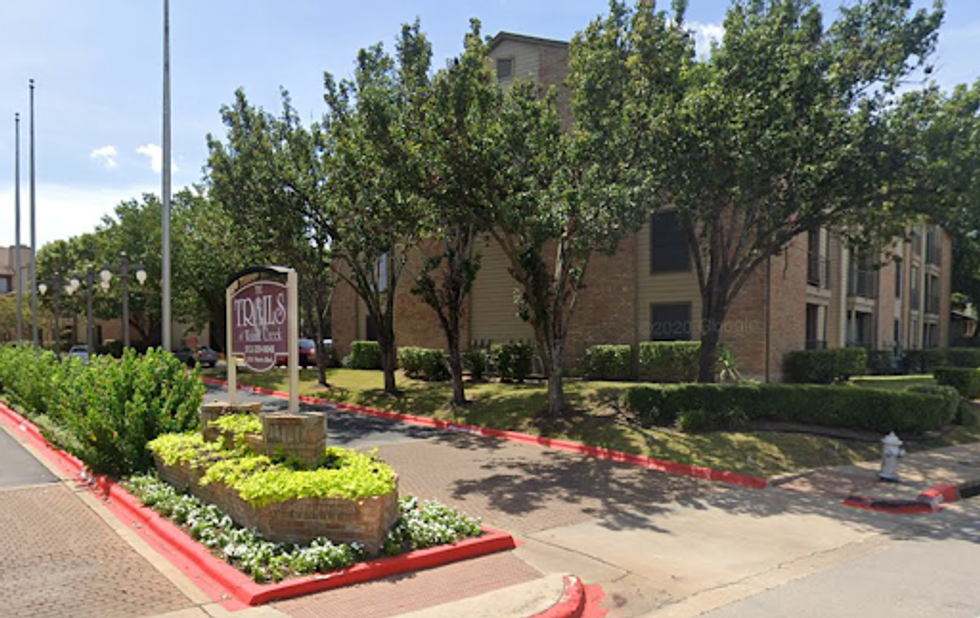 Temple Grandin (2010)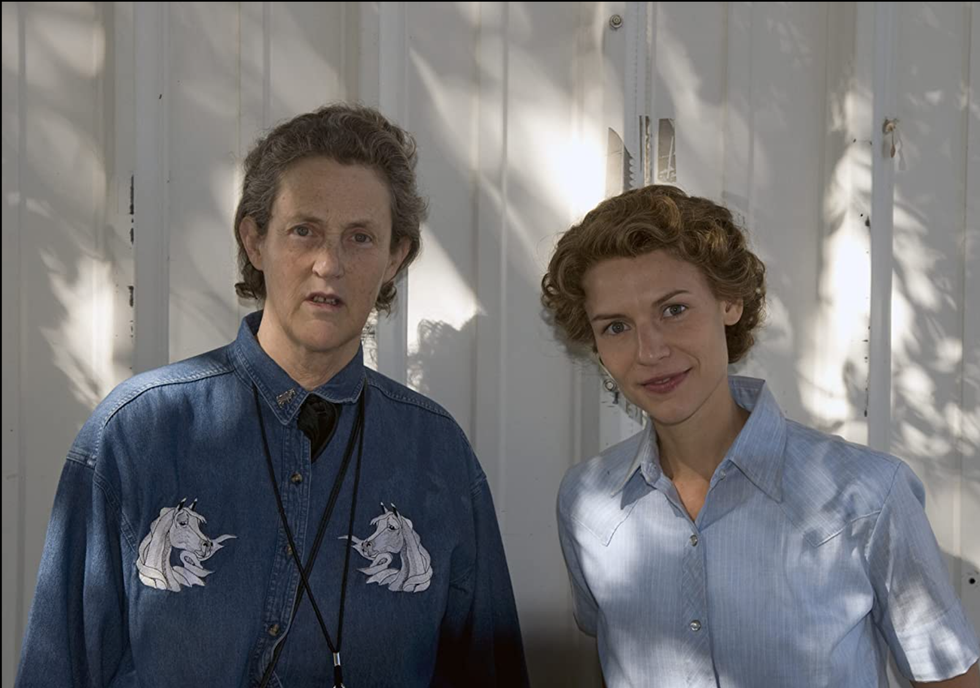 (IMDb)
This moving biopic recounts a girl who overcomes the challenges of autism during a time when the disorder was very misunderstood. Out of several filming locations in the running, including Arizona and New Mexico, Austin won out for the production of "Temple Grandin," a true story revolving around a girl of the same name, who was born autistic and non-communicative. The film started production at Austin studios in 2008 and ended the movie with a scene at the Austin Convention Center.
True Grit (2010)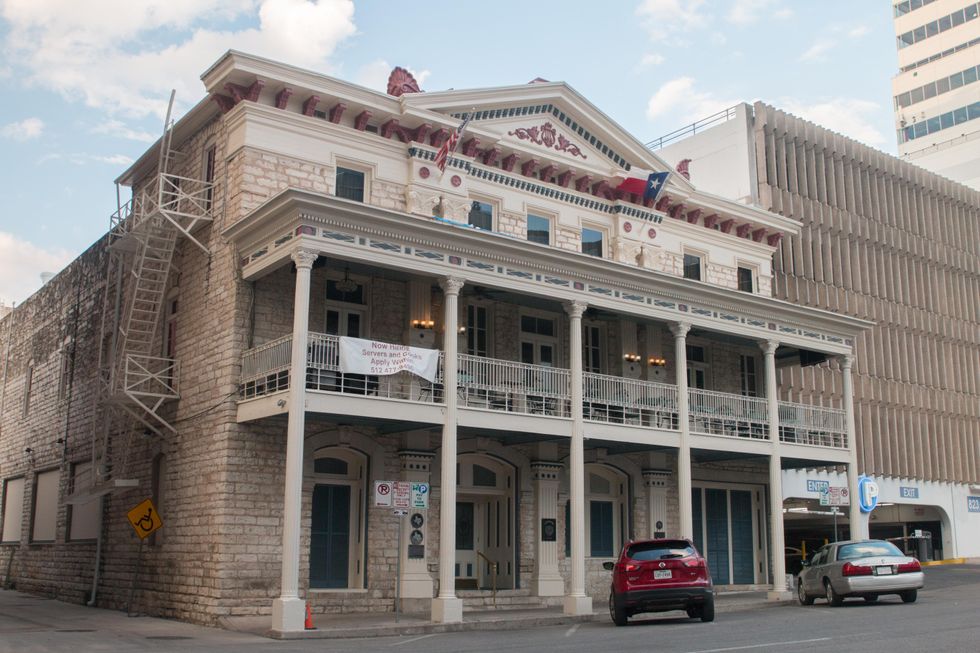 (Renelibrary/CC)
Following teenager Mattie, with help from U.S. Marshal Reuben Cogburn, tracking down her father's murderer in a trek across the Texan frontier, "True Grit" was filmed all over Texas. Even though the movie takes place in Texas, the scene filmed in Austin passes as Memphis, Tennessee in the film. Stop by 110 East 9th St. and look for the Austin Club, formerly the Millett Opera House, to see where the film closes off. The filming was very careful—not a high rise in sight!
What's Eating Gilbert Grape (1993)
Following a family in an Iowa small town just trying to get by, the oldest brother, Gilbert, must take charge of his severely overweight mother and mentally impaired brother. Although this drama, starring Leonardo DiCaprio and Johnny Depp, wasn't technically filmed within Austin city limits, head just 16 miles east to Manor and you'll see a lot of familiar Endora landmarks. Just about everything was filmed in Manor: the water tower, downtown, the Carver house and Becky's campsite. The one thing that wasn't filmed there was the Grape house, which stood on Hodde Lane outside Pflugerville. It isn't there anymore but fans of the movie know why—if it still was, there would be no ending.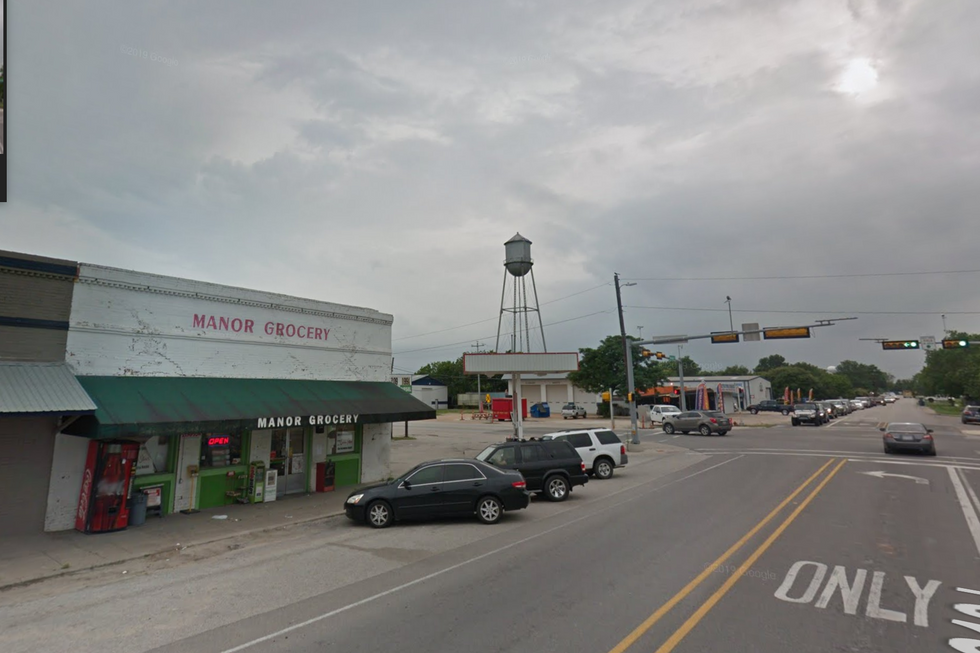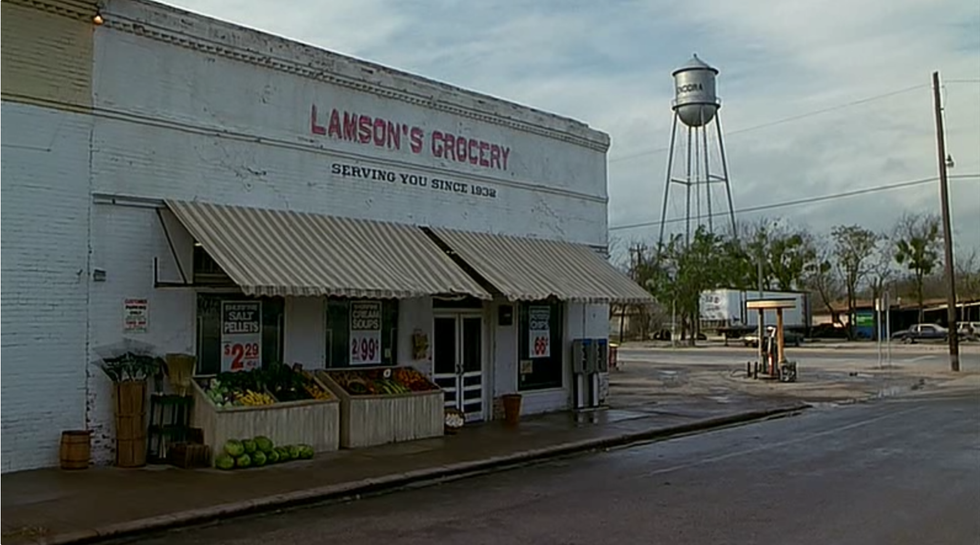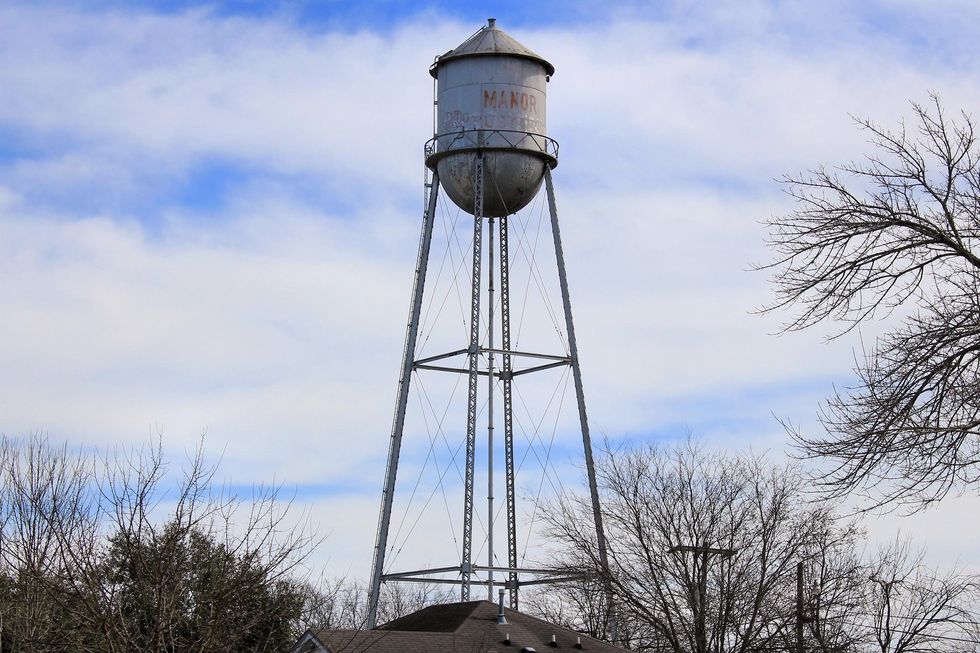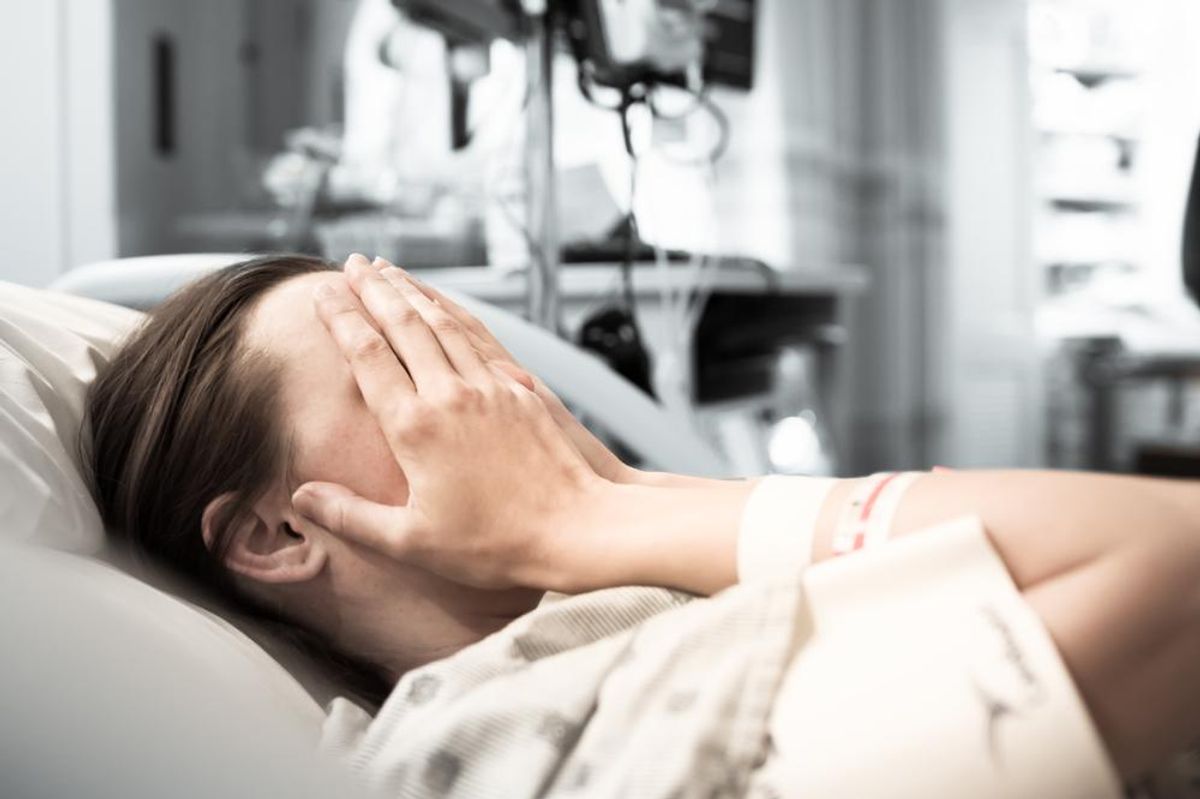 Emmy Amash has always been the friend that people would go to with questions about sex, birth control and women's health issues. It's what called her to work as a birth doula and go to nursing school.
But during rotations around Austin, she's noticed a shift in the trust between patients and healthcare providers, and it's been happening under Texas' Senate Bill 8, which bans abortion after six weeks of pregnancy.
"What I've seen working in the emergency room with women who are coming in experiencing complications after or during a miscarriage is a lot of what feels to me like mistrust and hesitancy to be sharing complete histories of what's going on," Amash said.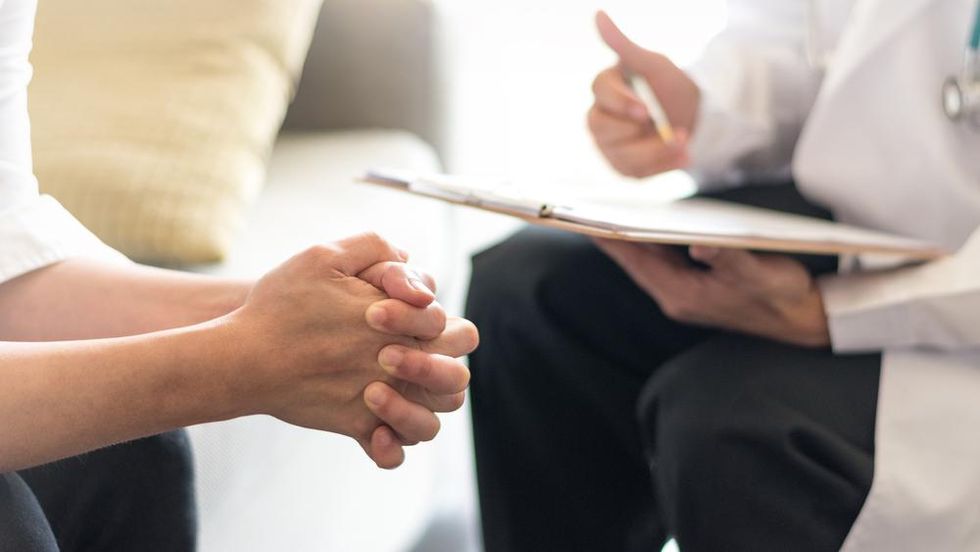 Over the last 10 months, SB 8 has had a chilling effect on healthcare workers and patients that's endangering people's lives, says a new study by the Texas Policy Evaluation Project in the New England Journal of Medicine. It also offers a glimpse at how the Supreme Court's decision to overturn Roe v. Wade—which is expected to outlaw or restrict abortion in almost half of the states—will make the risks to patients more common.
The study shared findings based on interviews with Texas clinicians and 20 people who had medically complex pregnancies and sought care under SB 8. The law—which bans abortion before many even know that they are pregnant—is aimed at those providing abortion care. But researchers say that, to the detriment of patients, it has an effect on other health care workers.
For example, a woman who took part in the study reported receiving a fetal diagnosis of trisomy 18, a rare condition lacking a cure that causes most babies to die before they are born. But the woman's physician didn't inform her about termination options.
"When you already have received news like that and can barely function, the thought of then having to do your own investigating to determine where to get this medical care and to arrange going out of state feels additionally overwhelming," the woman said.
On the health provider side, Amash understands the frustration and secrecy of patients, citing Lizelle Herrera's case as an example of the kind of situation patients may worry about running into.

Herrera, a 26-year-old in the Rio Grande Valley, was arrested on a murder charge in April for a self-induced abortion. She was held in jail for three days on a $500,000 bond until a local district attorney dropped the case.
But there could be more instances like Herrera's, and Amash talked about what it's been like to continue working amid added restrictions on abortion rights. It'll only continue given that Texas and a dozen other states have a trigger law making abortion illegal after the repeal of Roe v. Wade. In Texas; it'll go into effect within 30 days.
"I feel like I've been holding my breath," Amash said. She went on to describe "feeling powerless to this larger system that's making these choices that's so far removed from the actual lives of individuals."
But local officials are taking action in light of the high court's decision. Austin City Council will hold a special meeting the week of July 18 on a resolution aimed at decriminalizing abortion. Submitted by council member Jose "Chito" Vela, it would direct the police department to make criminal enforcement, arrest and investigation of abortions its lowest priority. But for Central Texans, it may only allow for a patchwork system in which only abortions within the city escape criminalization.
"That's nice, and also, it's just not enough," Amash said. "Not enough for how big Texas is for us to have one little area. There's a lot of people here that need care and aren't going to have access to it."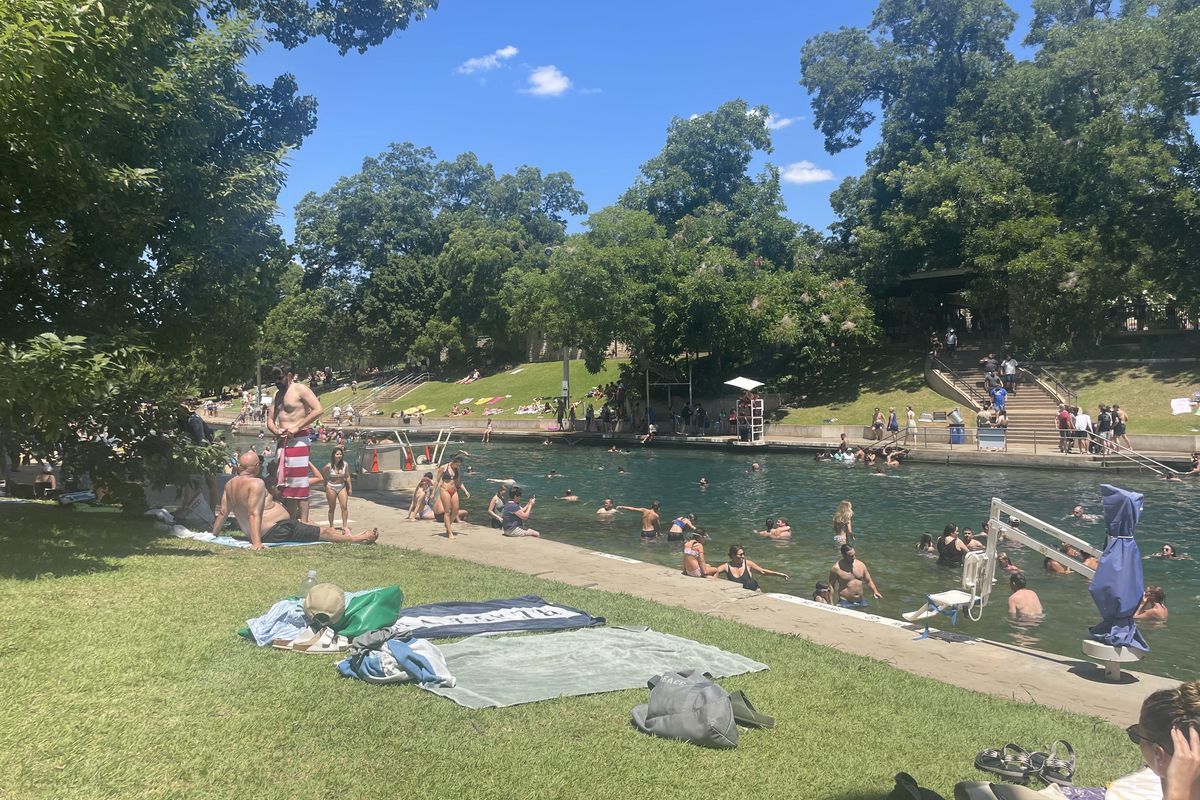 This month has been Austin's hottest June on record after 21 days of triple-degree heat, according to the National Weather Service.
Despite a weather forecast that predicted otherwise, Austin beat the odds and logged its 12th straight day of 100+ degree high temperatures Monday. On the same day, the city also broke its 2008 record with the most triple-digit temperatures ever recorded during the month.
The city has now broke heat records for two months in a row after recording its hottest May ever last month.
But at least some of Austin's hot and dry start to summer may be alleviated soon as a so-called cold front heads into town Monday night. Temperatures are expected to remain below the mid-90s for the rest of the week, and Tuesday could break the nearly two-week streak of 100-degree highs.
With the cold front comes much-needed rain, which is expected to scatter across Central Texas skies Monday night. Lightning and gusts of wind up to 60 mph could hit the area, especially along the I-35 corridor near San Marcos, where a Severe Thunderstorm Warning has been issued.
Scattered storms are expected to remain Tuesday with possibly bouts of gusty winds and small hail, and some storms could continue in the area east of I-35 through Thursday. Austin has seen 2.8 fewer inches of rainfall than the average this month and is only expected to see about a quarter inch of rainfall this week.