Austonia AM
100% Austin news, info, and entertainment, straight to your inbox at 6 a.m. every morning.
In five minutes, you're fully informed and ready to start another great day in our city.
Get connected with our daily update
(Pexels)
After a year filled with the highest murder count in the last 20 years, one month into 2021, the murder rate continues to raise concerns, with more homicides reported than this time last year.
---
At the end of January, the Austin Police Department reported five murders, one more than in January 2020 and three more than in January 2019.
Lt. Jeff Greenwalt, with APD's homicide and aggravated assault unit, said this is the highest murder rate Austin has seen since the mid-1990s, but cautioned that it's still too early to tell what the rest of the year holds.
"If you wanted to look at just one month then we're ahead but we don't try to draw long-term predictions out of just a little bounce of data," Greenwalt said. "We could potentially start fast and even out the same or less, we don't know."
The murder rate has varied over the last few years but has been on an upward trend since 2017. After a spike year of 40 murders in 2016, 2017 saw 25, followed by 34 in 2018, 36 in 2019 and 48 in 2020.
In the 1990s, APD sent out a task force to proactively monitor groups that were likely to commit violent crimes that could end in murder. Despite the 90s having the highest murder rate to date, the task force at the time kept the murder rate much lower than it could have been, Greenwalt said.
Today, murders tend to come from the same types of groups: gangs and drug rings mostly, Greenwalt explained. But with limited resources—due to recent budget cuts and a spike in resignations after the mass protests last summer—the same kind of task force is no longer an option.
Austin City Council voted unanimously in August to cut the APD budget by approximately $20 million—or about 5%—including eliminating funding for three planned police cadet classes. Greenwalt said the effects of defunding the police may become apparent in 2021.
"In 2021, police officers and police departments need the support to augment patrol and to work on violent groups of people in violent situations," Greenwalt said. "If we don't have those resources, then those situations get out of control and bad things happen, and we just don't have that as much as we have in the past. We need the officers to feel supported. We need to know that our district attorney's office is going to support the charges that we put through."
Because murders tend to be committed by people already in the criminal justice system, Greenwalt said the real problem is recidivism, or the tendency for a convicted criminal to reoffend. Greenwalt said they see the same names over and over. In one case APD arrested the same man five times in one year for violent felonies because he had able to bond out of jail.
Sasha Skare, who has an arrest warrant out for a murder that occurred in San Antonio last week, had been released on a personal recognizance bond from Austin before she committed the crime. Sometimes suspected murderers are even wearing an ankle monitor when they're arrested by police, such as in the case of Adelaido Bernabe Urias, an ice cream man who was murdered last year, Greenwalt said.
"There's a lot of really violent people who are slipping through the cracks," Greenwalt said. "These are not one-off scenarios, there's dozens and dozens of examples of people getting off on a PR bond all in the name of criminal justice reform or bail reform."
Despite the current uptick in homicides, Greenwalt said Austin is still a safe city when compared to other metros. A report released last month by the FBI showed Austin consistently fell around the middle of the deck for crime among 21 similarly-sized cities.
More on murders: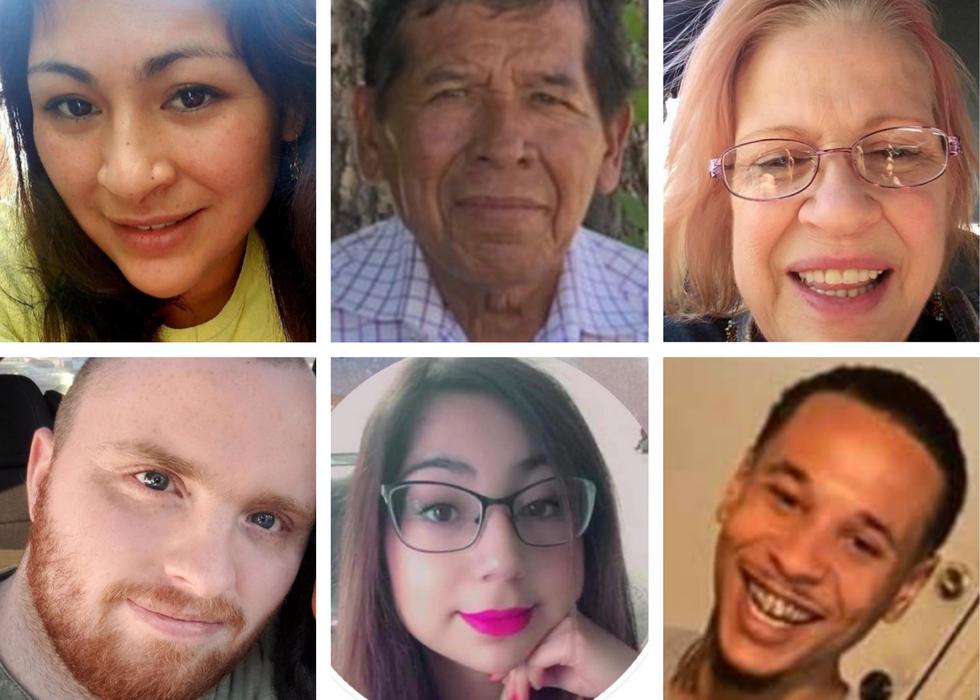 More people were murdered in Austin in 2020 than in any year in the last decade. Here are their names.
Matthew McConaughey is reportedly weighing a run for Texas governor in 2022.
The Austin resident and Oscar winner has been "quietly making calls to influential people in Texas political circles, including a deep-pocketed moderate Republican and energy CEO" as he decides whether to run, according to Politico.
McConaughey said a gubernatorial run is "a true consideration" while on a March episode of Houston's "The Balanced Voice" podcast.
Although most political strategists doubt McConaughey's commitment and viability as a candidate, some are still intrigued by the possibility.
"I find it improbable, but it's not out of the question," Karl Rove, a top Republican strategist with a long history in Austin, told the political news site. He added that the big question is whether McConaughey would run as a Republican, a Democrat or an independent.
Brendan Steinhauser, an Austin-based GOP strategist, told Politico he's surprised McConaughey isn't being taken more seriously. "Celebrity in this country counts for a lot," he said. "It's not like some C-list actor no one likes. He has an appeal."

Texas Gov. Greg Abbott plans to run for a third term and remains popular among Republican voters, 77% of whom approve of his performance as of April, according to the Texas Politics Project.
Some strategists believe an independent McConaughey run would benefit Abbott. But a recent poll from The Dallas Morning News and the University of Texas at Tyler found that McConaughey would beat Abbott, 45% to 33%, with 22% opting for someone else.
Mimi Swartz, an executive editor at Texas Monthly, mulled a McConaughey run in a recent opinion essay from the New York Times. "Texas may not be ready for a philosopher king as a candidate, much less governor," she wrote. "May the best man win, man."
Some JuiceLand production facility workers and storefront employees are organizing to demand wage increases, better working conditions (including air conditioning in the warehouse) and pay transparency, among other asks. They are also calling on staff to strike and customers to boycott the Austin-based company until their demands are met.
JuiceLand responded on Saturday. "We are listening," the company wrote on their Instagram story. "JuiceLand crew now makes guaranteed $15 an hour or more companywide."
JuiceLand, which was founded in 2001 by Matt Shook and now has 35 locations in Austin, Houston and Dallas, acknowledged the rising cost of living across Texas and the added stress of the pandemic in an email to employees on Saturday, part of which @juicelandworkersrights shared on social media. "There's no denying that times are tough and financial security means more now than ever," the company wrote.
Organized JuiceLand workers rejected this proposal, according to a recent post on the @juicelandworkersrights Instagram account, and reiterated their demands.
"Cost of living in Austin is rising exponentially and will only continue to get worse with the tech boom," the post read. "$15 is barely a sustainable living."

Related Articles Around the Web