Get connected with our daily update
For the first time ever, the Circuit of the Americas in Austin will host the NASCAR Cup Series from Friday-Sunday this weekend.
COTA will host four races, from Lamborghinis to the famed NASCAR Cup Series, for the first time in the Austin arena.
---
Here's everything you need to know about the races this weekend:
Matthew McConaughey will be grand marshal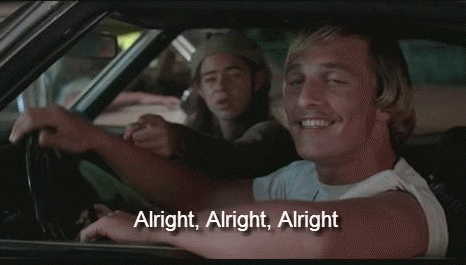 (Giphy)
The man "starting the engines" will be none other than Minister of Culture Matthew McConaughey, who will grand marshal the race for the first time since he took the reins for the Daytona 500 in 2005.
Expect cup races, truck races, and... Lamborghinis?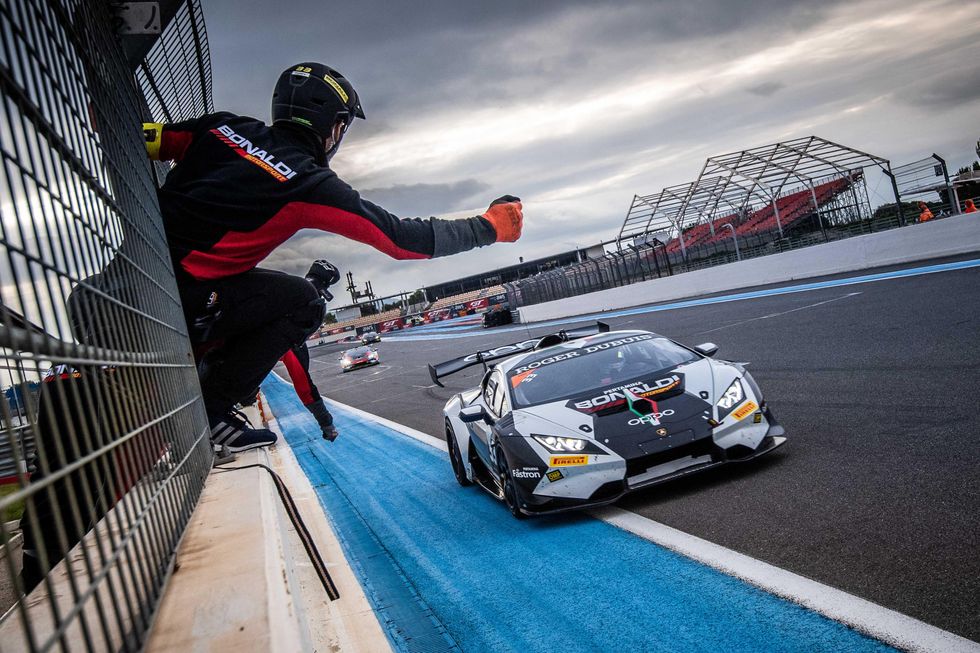 (Lamborghini Squadra Corse/Twitter)
The weekend's four races will warm up with the NASCAR Camping World Truck Series, which features racecar-style truck drivers duking it out, and the NASCAR Xfinity Series, or NASCAR's "minor league" circuit, will take some practice rounds on Friday
Lamborghinis will also make it into the mix as the Lamborghini Super Trofeo North America Series takes to the track all three days.
Finally, the weekend closes out with the big-ticket NASCAR Cup Series race on Sunday.
COTA will also host a first-of-its-kind race in the NXS Pit Boss 250.
A new race—NXS Pit Boss 250
😅@J_Allgaier | @AustinCindricpic.twitter.com/4M67D5dEme

— NASCAR Xfinity (@NASCAR_Xfinity) May 15, 2021
The NXS Pit Boss 250 will take its first turns around the track at COTA. NASCAR's minor leaguers will take to the track once again for the real deal Saturday for the winding course of the Pit Boss 250. Expect rising stars including Ty Gibbs, son of NASCAR driver Coy Gibbs and grandson of NASCAR and NFL Hall of Famer Joe Gibbs, and Jeffery Earnhardt or Dale Earnhardt fame.
Who's who at the Cup
Bubba Wallace 🤝 Michael Jordan

For last year's Daytona 500, Wallace was racing with Richard Petty Motorsports in the No. 43 Chevrolet.

This year, he will pilot the No. 23 Toyota co-owned by Michael Jordan and Denny Hamlin. pic.twitter.com/t87H7r6D3w

— Front Office Sports (@FOS) February 14, 2021
Michael Jordan has swapped basketballs for wheels and is paired up with NASCAR Cup winner Denny Hamlin, who has selected Bubba Wallace as his new team's first driver. Wallace is currently the only Black driver competing in the Cup Series.
Meanwhile, Mr. Worldwide, also known as Pitbull, has teamed up with Trackhouse Racing founder Justin Marks, who will see Daniel Suarez as their team driver.
Chase Elliott, the 25-year-old son of NASCAR Hall of Famer Bill Elliott, was the third-youngest driver in NASCAR history to win a Cup Series Championship last year, and he's back in business for COTA.
Full schedule
This weekend, history will be made. #NASCARatCOTApic.twitter.com/t2wMEJqeoC

— Circuit of The Americas (@COTA) May 17, 2021
Campgrounds open on Thursday at 9 a.m.
Friday will feature practice sessions from the Lamborghini Super Trofeo Series (12:45 p.m.), the Camping World Truck Series (2:05 p.m.) and the Xfinity Series (3:05 p.m.).
Saturday will see the first real races, with the Truck Series beginning at 12 p.m., the Xfinity Series Pit Boss 250 at 3 p.m. and the Lamborghini Super Trofeo Race 1 at 6 p.m.
Sunday brings out the big guns. The Super Trofeo Race 2 will begin at 11:10 a.m., while the grand finale in the NASCAR Cup Series Grand Prix will begin at 1:30 p.m.
Ticketing info
Three-day general admission passes start at $99, while reserved seats begin at $125 for the weekend. Three-day tickets are $10 for kids 12 and under.
Tickets can be purchased at NASCARatCOTA.com, by calling the ticket office at (833) 450-2864, or by downloading the NASCAR at COTA app.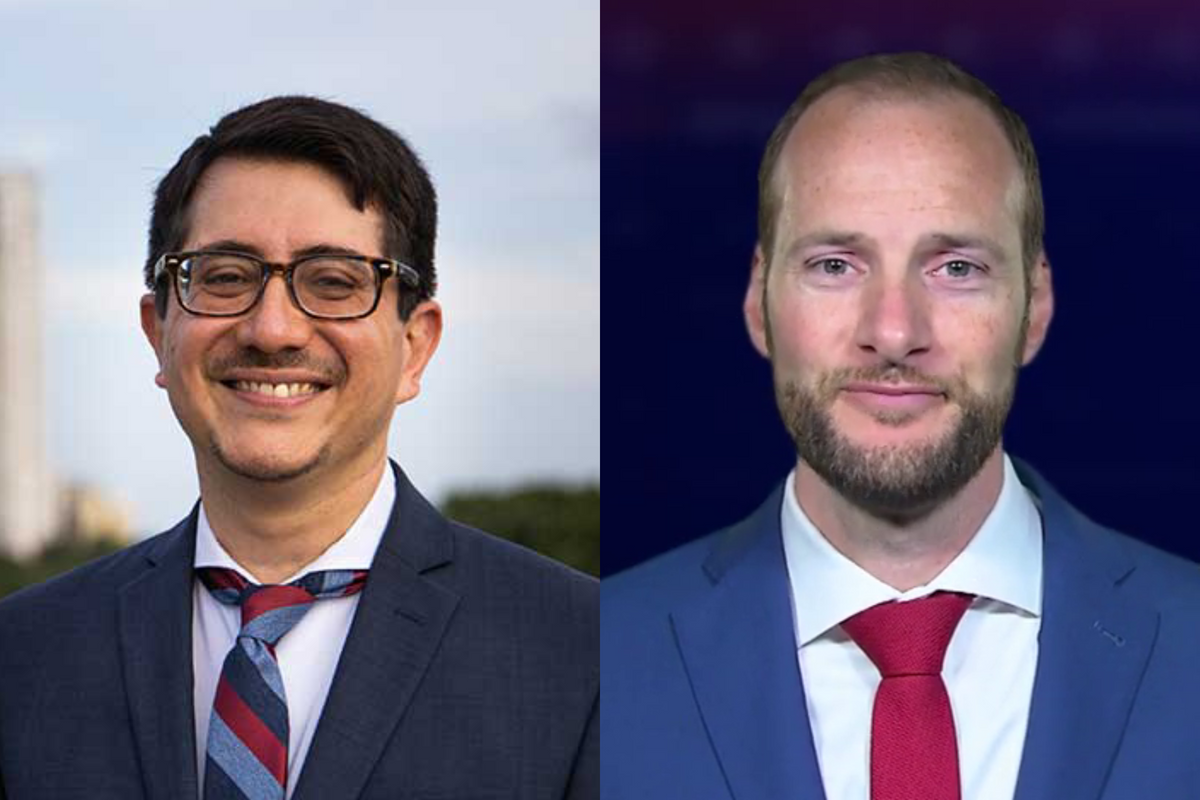 Chesa Boudin and José Garza share the rare handle of "progressive prosecutor"—Boudin in San Francisco and Garza in Austin.
Former public defender Boudin was voted out by nearly 60% of voters on Tuesday, after being elected by a slim margin in 2019 with a platform of police reform, criminal justice reform and addressing racial inequality. His opponents argue his policies threaten public safety.
As Travis County District Attorney Garza remains in office, halfway through his four-year term, he is so far silent on Boudin's landslide defeat. Repeated calls to the D.A. by Austonia for his comment were not returned as of publication.
Boudin's stances closely reflect fellow progressive Garza's platform
Garza and Boudin have a similar track record: Both have received endorsements from progressive Sen. Bernie Sanders, D-VT; serve progressive cities; believe in holding law enforcement accountable and have been criticized for not being tough enough on criminals.
During his tenure, Boudin eliminated cash bail, reduced the prison population and brought nine criminal conduct cases against officers for misconduct.
Likewise, Garza obtained indictments of five Austin police officers, two sheriff's deputies, an assistant county attorney and a sheriff on charges including tampering with evidence and murder. Distrust between Garza and Austin police is at a high level.
But there are key differences
San Francisco is facing three major types of crime: Murders, burglaries and motor vehicle thefts have increased significantly since 2019. While a report by KXAN last October showed Austin shared a "sizable jump" in homicides in the past 18-24 months, the homicide rate remains at 7.69 per 100,000, which is lower than both Dallas and San Antonio.
San Francisco's housing crisis doesn't seem to be improving and neither does public perception of the expanding homeless population, but since Austin reinstated the camping ban in May 2021, the housing crisis has leveled off locally.
Plus, while Boudin narrowly scooted by in his election, Garza topped opponent Margaret Moore by 3%, followed by 68% in the runoffs and
70% of the votes
in the general election in 2020.
What the opposition is saying
The Austin Police Association took notice of the San Francisco election, and the similarities that Boudin and Garza have shared. APA president Ken Casaday told Austonia the results were not surprising to him.
"San Francisco citizens became tired of the lack of prosecution of cases," Casaday said. "The APA plans on allowing the citizens of Austin to make the decision on how to handle our D.A. After all, he was voted in by the citizens just like D.A. Boudin was two years ago."
Casaday continued, "D.A. Garza is no different than Mr. Boudin. They were funded by the same people to do what they've done. In fact, Mr. Garza has never prosecuted a case in his life which makes it tough to understand the complexities of prosecuting cases."
Austonia reached out to the office of congressional candidate Greg Casar and Judge Andy Brown, as well as organizations that have endorsed Garza, including Austin DSA, Black Austin Democrats and the Austin Justice Coalition but was not able to hear back for comment at the time of publication.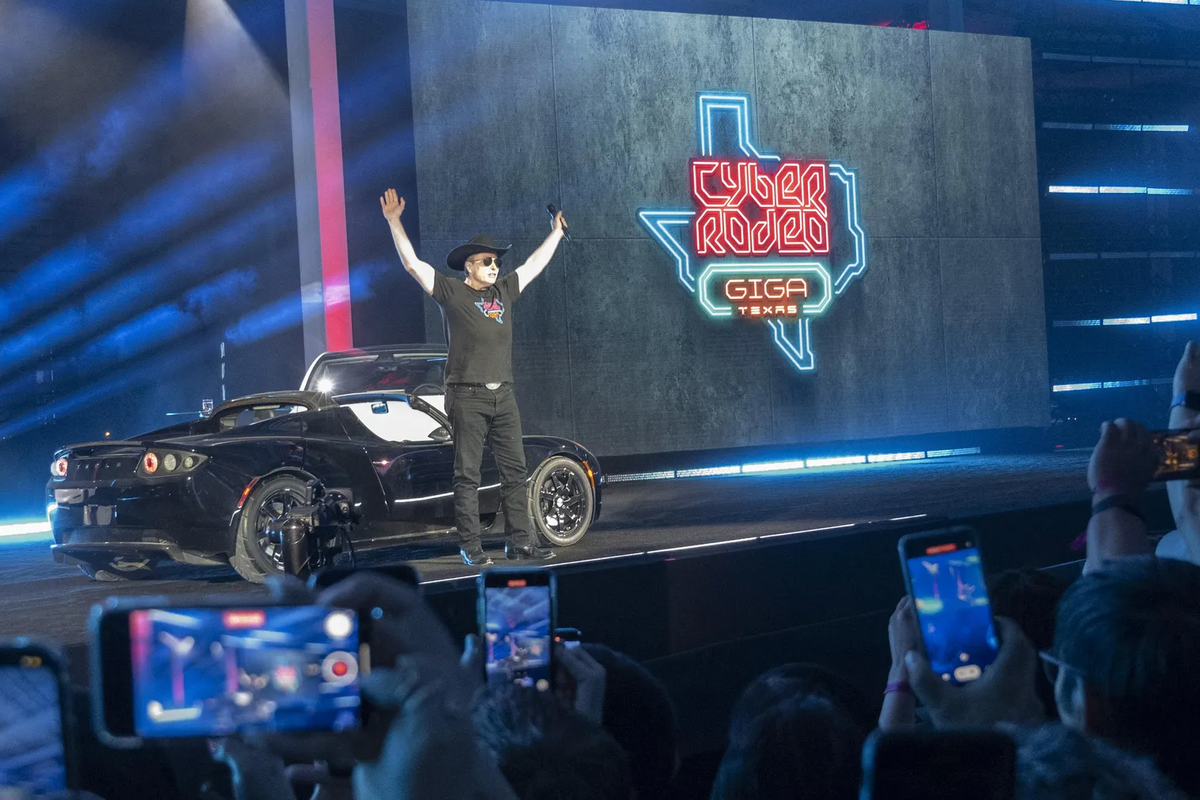 In just a few years, the men behind Texas-based tech giants could be some of the first trillionaires.
A new study by software company Tipalti Approve predicts Elon Musk, the world's richest person, will reach trillionaire status by 2024. His estimated net worth at the start of the year was $263 billion and it has increased by an average of 129% since 2017, which puts him on track to reach a $1.38 trillion net worth at age 52.
Though Musk has other ventures like Neuralink and the Boring Company, the study notes Tesla and SpaceX as contributors to his growing wealth. Combined, the two companies saw Musk's fortune grow more than 10 times from what it was in 2020.
Tipalti Approve carried out the study by comparing the annual net worths of the richest people from 2017 to the present day, to calculate the year on year annual growth rate of each and estimate when they'll reach one trillion dollars.
Some expressed disappointment in the study with one Twitter user saying "every trillionaire is a policy failure." Musk has commented on the massive amounts of wealth held by him and some of the others in the billionaire club.
\u201cUse of the word \u201cbillionaire\u201d as a pejorative is morally wrong & dumb \ud83d\ude1b\u201d

— Elon Musk (@Elon Musk) 1653606124
Still, the study notes the trillionaire race isn't certain, as Amazon CEO Jeff Bezos was previously on the fastest track for the title.
"It was Bezos, not Musk, who a few years ago was expected to become the world's first trillionaire, and who now isn't expected to join the club until 2030, some six years after Musk," the study notes.
The other likely trillionaire with ties to Central Texas is Michael Dell, the CEO of Dell Technologies. He's predicted to become a trillionaire by 2033 when he's 67 years old.
His current net worth is $60 billion, and he's expected to beat others like Mark Zuckerberg and Fort Worth billionaire Alice Walton to the trillionaire club.