Get connected with our daily update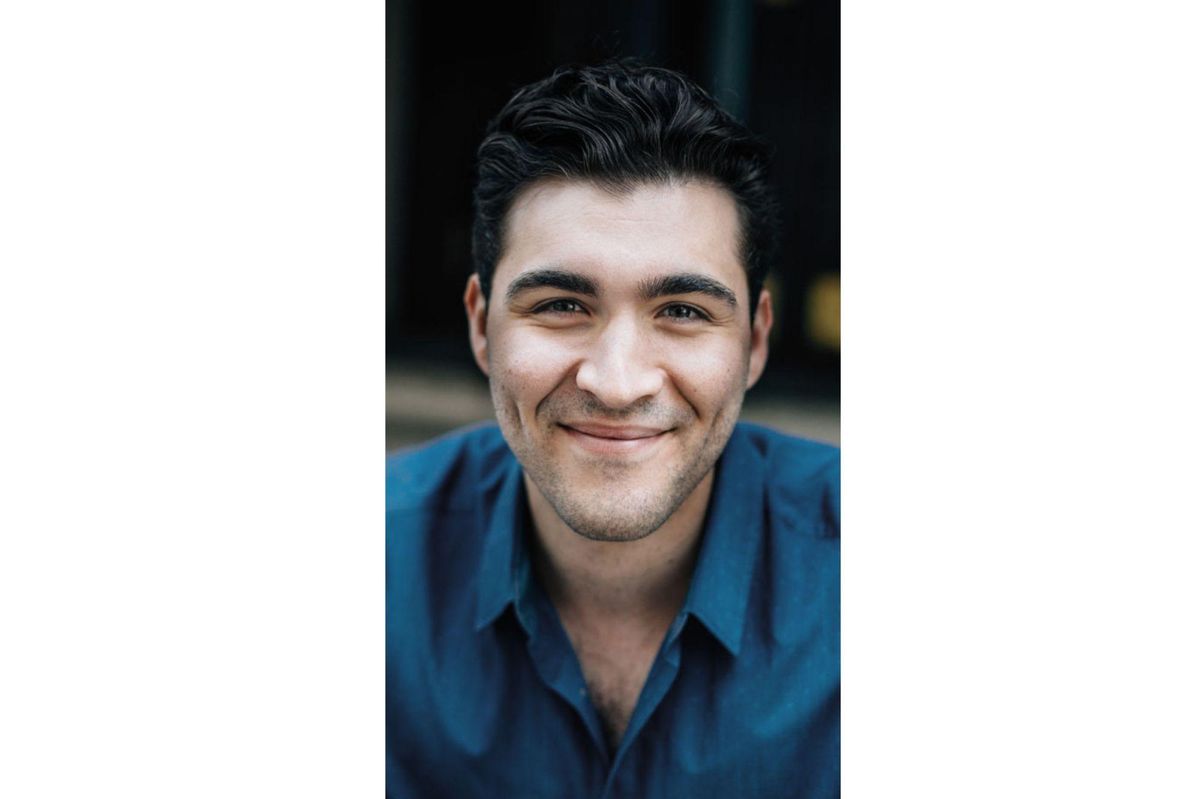 Credit cards can bring all kinds of rewards like air travel miles or rental car insurance. But what if you could instead get rewards like a Peloton, therapist or other tools for your health?
---
Derek Flanzraich launched Ness which will grant just that for people. The fintech company launched last year, shortly after Flanzraich moved to Austin from New York.
He'd been doing consulting and advising work but was itching to strike out on another venture. This coincided with the realization that his health insurance wouldn't pay for him to see a therapist and he started to explore why insurance wouldn't cover the services people want.
The problem, he found, was that most Americans receive health insurance from their employer, creating a system where there isn't much incentive to invest in long-term health.
"Not only are you not gonna be most likely on your plan in a few years, but you're almost certainly going to be on a competitor plan. So investing in a health plan where you're eating well and going to the gym is like money gifted to the competition," Flanzraich said. "So this sort of misalignment is what I started to get obsessed with, and became sort of committed to this idea of how do you actually build a world where everyone can afford to be healthy."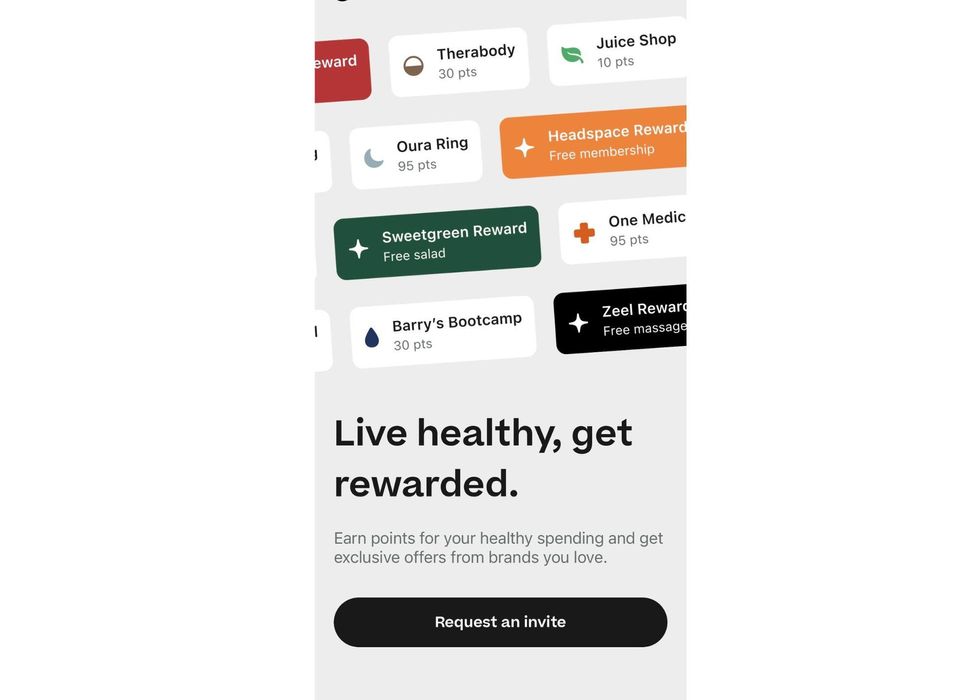 Ness' first product is an app known as Ness Rewards where users can connect existing credit cards and redeem products and services after earning points for making healthy purchases.
Flanzraich says in the last three months, they've seen $29 million spent inside the app of 3,000 users. Ness has been so overwhelmed by interest in the invite-only app that the team is now weighing on continuing some version of the app, which hadn't originally been the plan.
This all comes as the startup reached some other achievements including a May announcement that Ness raised $15.5 million in seed funding. Near the end of the year, Ness will launch an initial card. While future ones will be available at all price points, the company thinks of the first one as their Tesla Roadster product.
"It's going to be a high annual fee, come with partnerships with sort of big brands, that tend to be pretty expensive," Flanzraich said. "That kind of approach means that we're sort of super focused on that initial target customer."
Ness is Flanzraich's second company after his first, a health and wellness site known as Greatist, was acquired by Healthline/Red Ventures in 2019. Growing that business helped him find his purpose that he still acts on today.
"It was around that time that I realized that was the reason why I'm here on this planet is to really democratize access to this sort of thing that for far too many people feels very far off and inaccessible in health and wellness," Flanzraich said.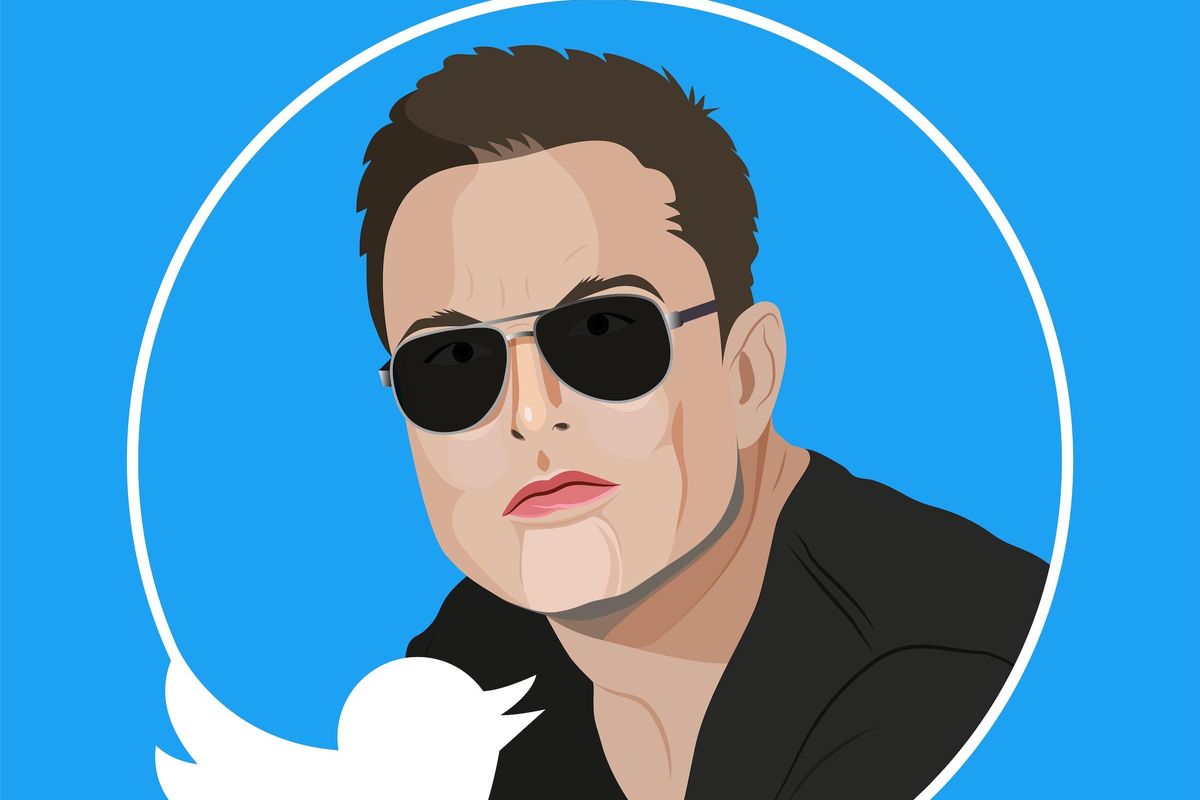 Shutterstock
Elon Musk has proposed once again to buy Twitter for $54.20 a share.
The news that Musk is offering to carry on with the $44 billion buyout was first reported by Bloomberg. Now, a filing with the Securities and Exchange Commission shows Musk made the proposal in a letter to the tech giant on Monday.
The New York Stock Exchange temporarily halted trading in Twitter stock twice Tuesday, first because of a big price move and the second time for a news event, presumably the announcement of Musk's renewed offer.
While the per share offer price on this latest proposal remains the same as the original offer, it's unclear if Musk has made other term changes or if Twitter would reject it. According to other reports, a deal could be reached this week.
The stock closed at $52.00/share Tuesday, indicating market uncertainty around the $54.20 offer.
After Musk informed Twitter of plans to terminate the original agreement in July, Twitter sued. A trial has been expected in Delaware Chancery Court on Oct. 17.
With the proposition of a buyout on the table again, it revives the question of whether Musk might move Twitter from San Francisco to Central Texas.
He's done so with some of his other companies. Tesla's headquarters in southeast Travis County had its grand opening earlier this year and tunneling business The Boring Company moved to Pflugerville. At least two other Musk companies, SpaceX and Neuralink, have a Central Texas presence without being headquartered here.
Technology journalist Nilay Patel this afternoon voiced concerns that owning Twitter and Tesla together could be problematic for Musk, as his Tesla manufacturing facilities in Germany and China are both in countries that have disputes with Twitter over content moderation and censorship.
Telsa shares fell after the Twitter news became public, before rallying to close up, at $249.44.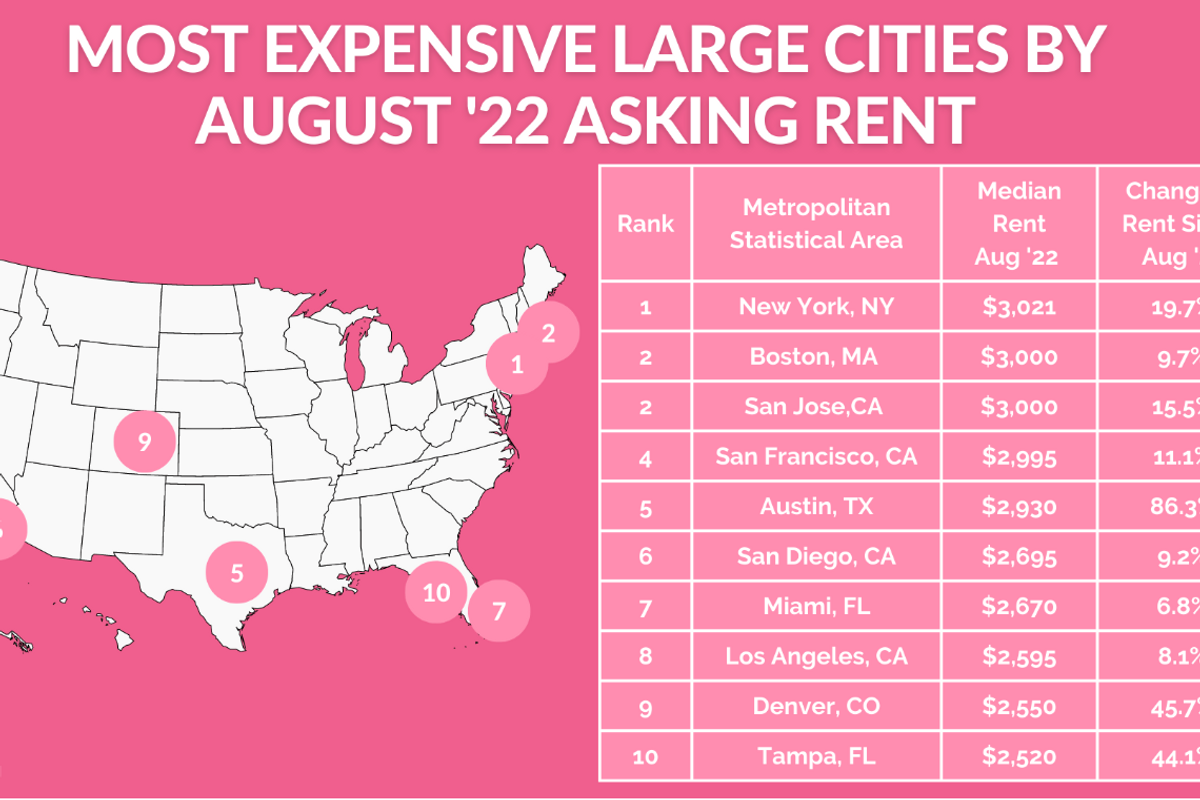 Dwellsy
While searching for a place to live, Austin renters will face monthly rates of nearly $3,000, a recent guide from rental marketplace Dwellsy shows.
The median rent in August this year was $2,930, a more than 86% increase since August 2021. That's $820 more than the nationwide median asking rent in August and puts Austin just below the Bay Area, Boston and New York for large cities with the most expensive asking rent.
"Within this group, Austin, TX stands out for the highest increases in asking rent, which has nearly doubled since this time last year," the study notes.
Outside of those large cities, however, others are seeing even higher rent spikes. Metro areas that ranked above Austin in one-year increases include those like Kansas City, MO with a 112% change in rent since last August and Tucson, AZ with a 124% change.
The data reflects large apartment communities, single-family homes and 2-6 unit buildings.