Get connected with our daily update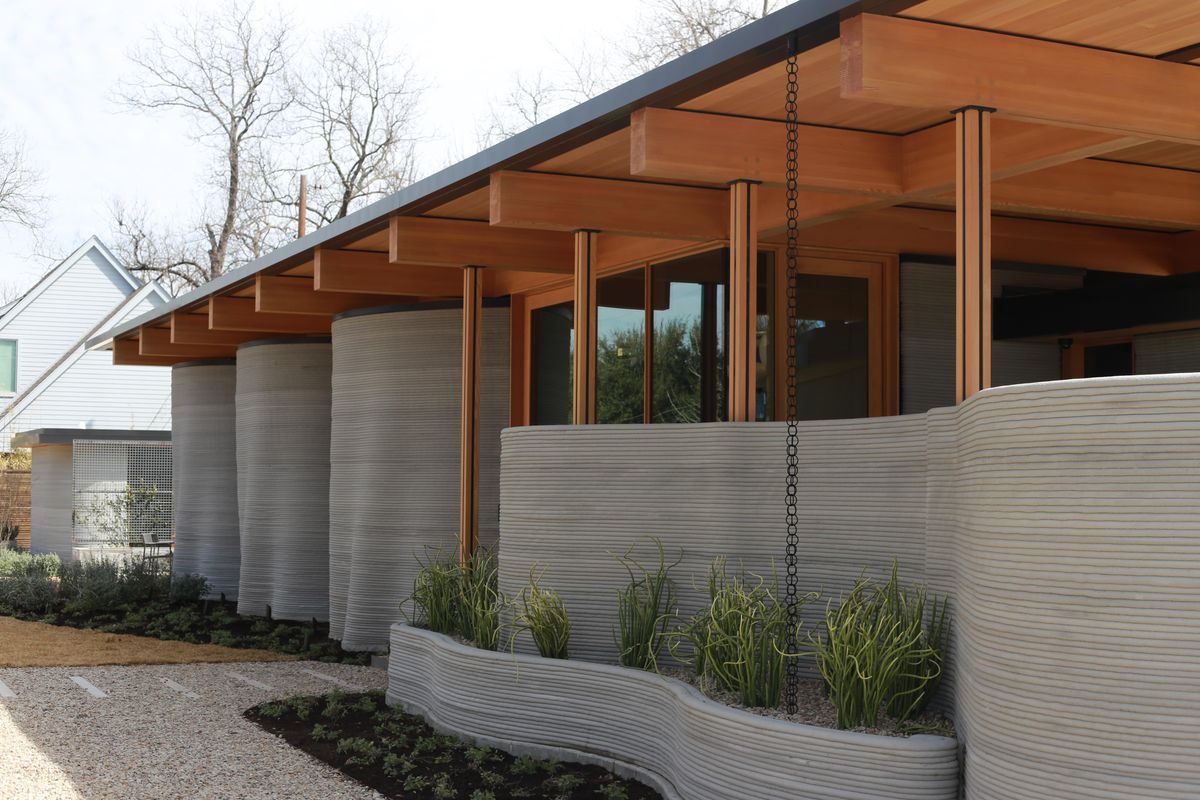 Austinites will be able to walk the curved halls of ICON's newest 3D-printed home, House Zero, for themselves during SXSW weekend.
---
Designed in tandem with Lake|Flato Architects—the firm behind South Congress development Music Lane—House Zero is the first of ICON's "exploration series," which shows how 3D-printed construction can be customized, such as with curved walls.
As an official partner of SXSW, ICON will host tours from March 13-14.
Printed in less than two weeks using ICON's proprietary cement-like material, "Lavacrete," co-founder and CEO Jason Ballard said he hopes the home helps push the boundaries of what to expect from housing.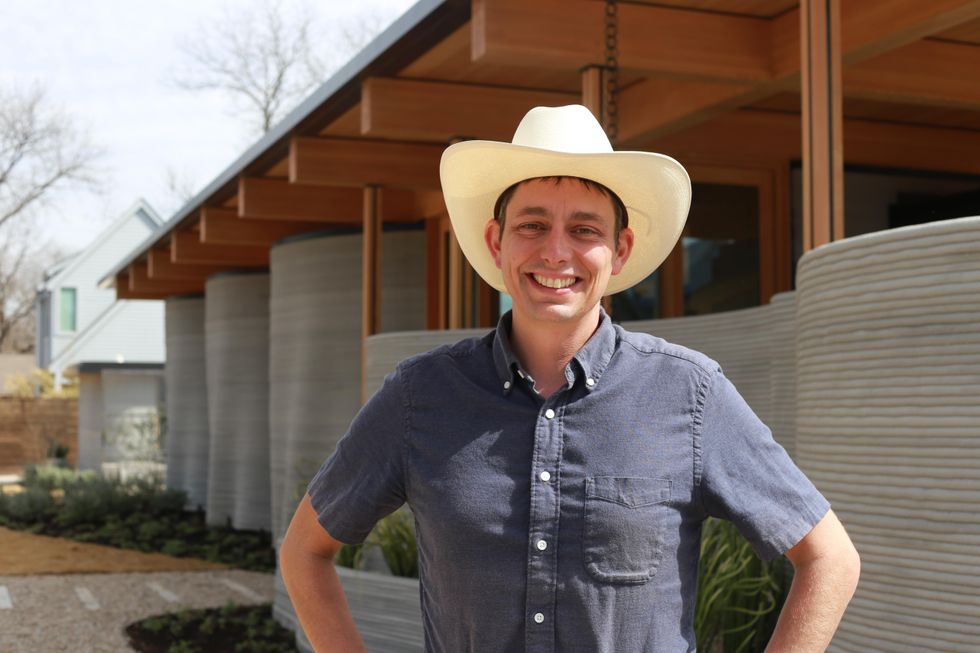 Behind Jason Ballard, there's not a single straight line making up the walls at the front of the house. (Laura Figi/Austonia)
"This is really an exercise in expanding people's imaginations." Ballard told Austonia. "I hope people see this and realize not only that we cannot accept the way that we're building right now, but when you see this as you don't want to accept it anymore. You realize much more fantastic futures are possible."
At more than 2,000 square feet, the home has three bedrooms, two-and-a-half bathrooms and a 350-square-foot one-bedroom, one-bathroom accessory dwelling unit just outside. Absence of corners and rigid straight lines, plus an open floor plan, give the home an organic feeling.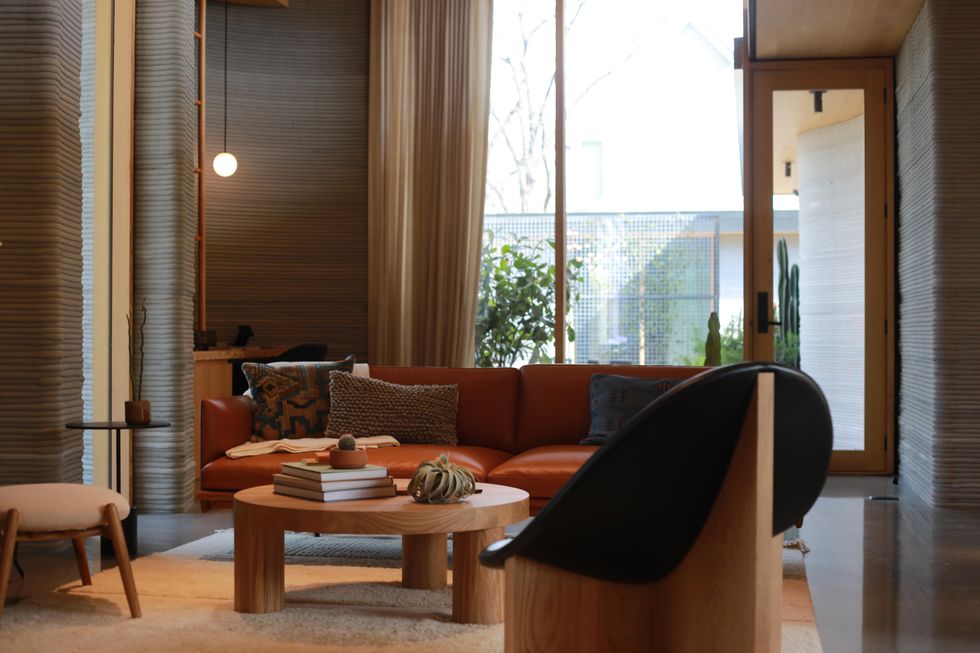 The living room connects to an office space and the kitchen. (Laura Figi/Austonia)
Floor-to-ceiling windows ensure that indoors are always brightly lit with natural light and natural cabinetry inside provides a seamless transition from outdoors to indoors.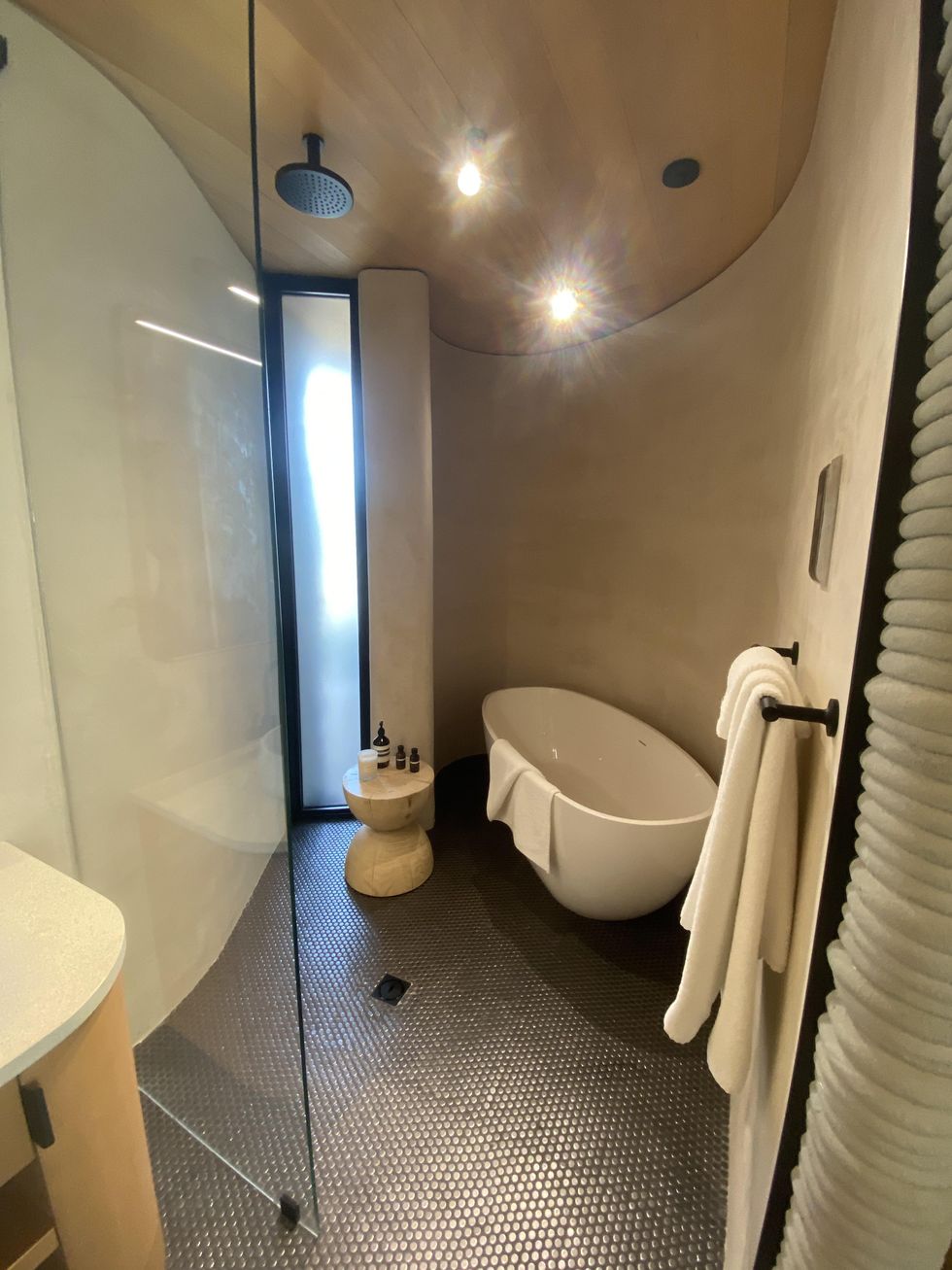 Luxury finishes in bathrooms provide a spa-like experience with rain showers, detached bathtubs and countertop sinks.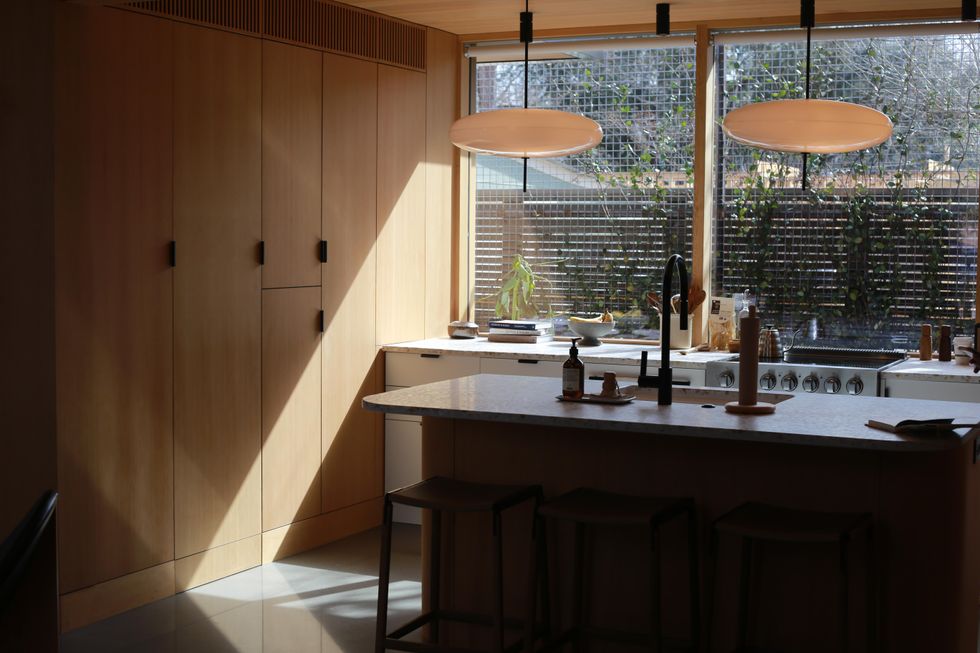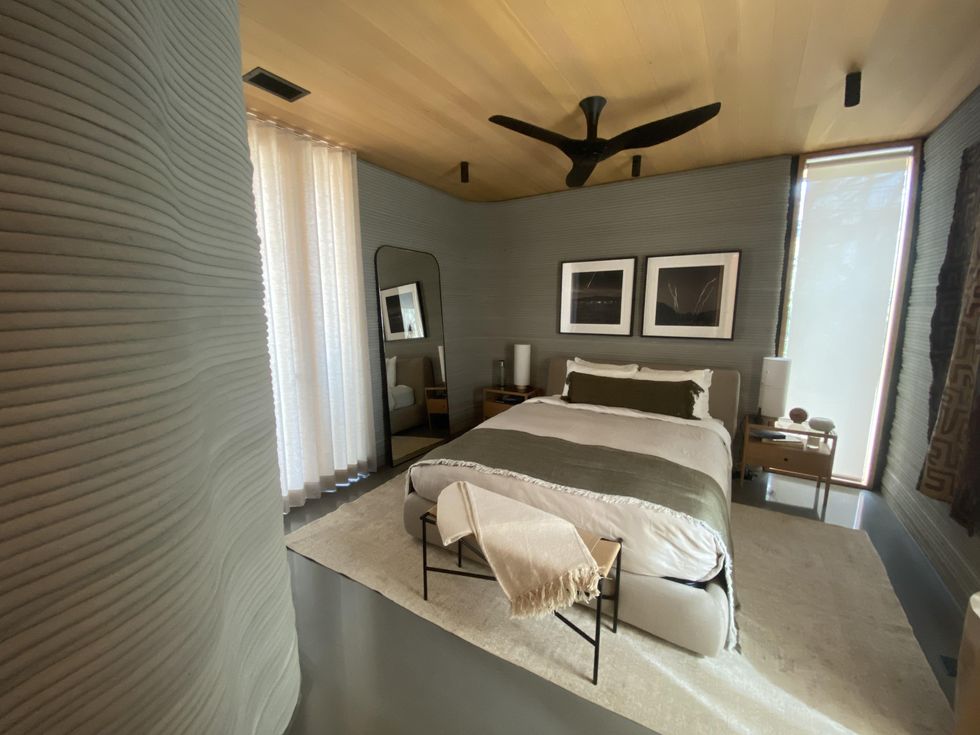 Meanwhile, bedrooms are equipped with remote-controlled shades, so you can always wake up to morning light.
Though the ADU is small, a murphy bed, closet space lining the walls and massive windows make the home feel more spacious than it truly is. With a miniature induction stove, ample counter space and luxurious bathroom, the ADU can host short, long-term or even permanent guests.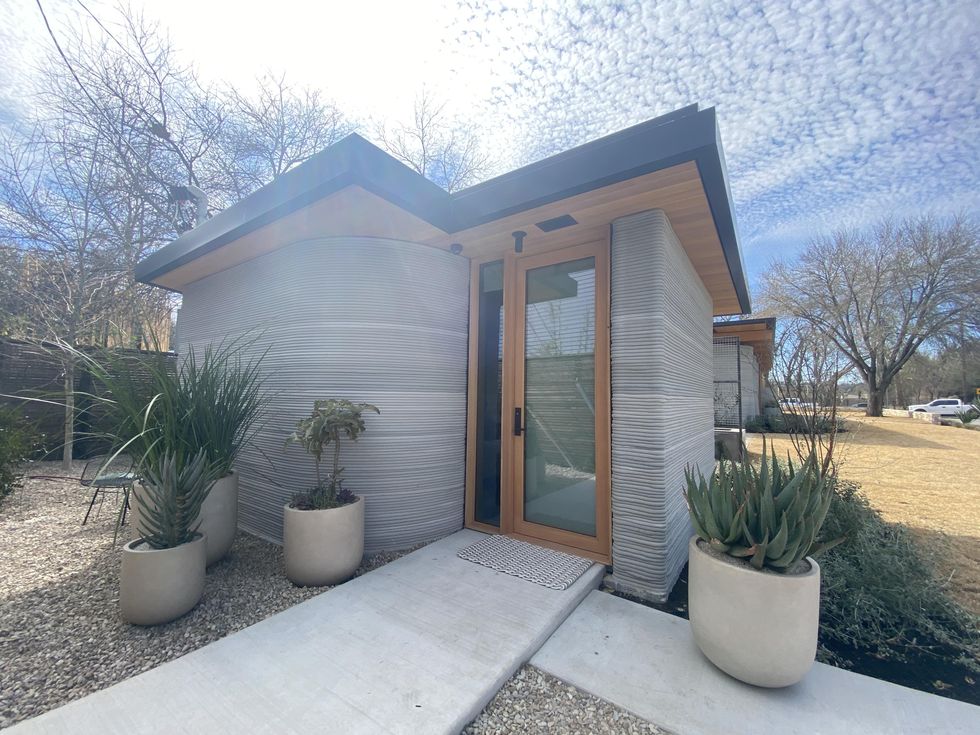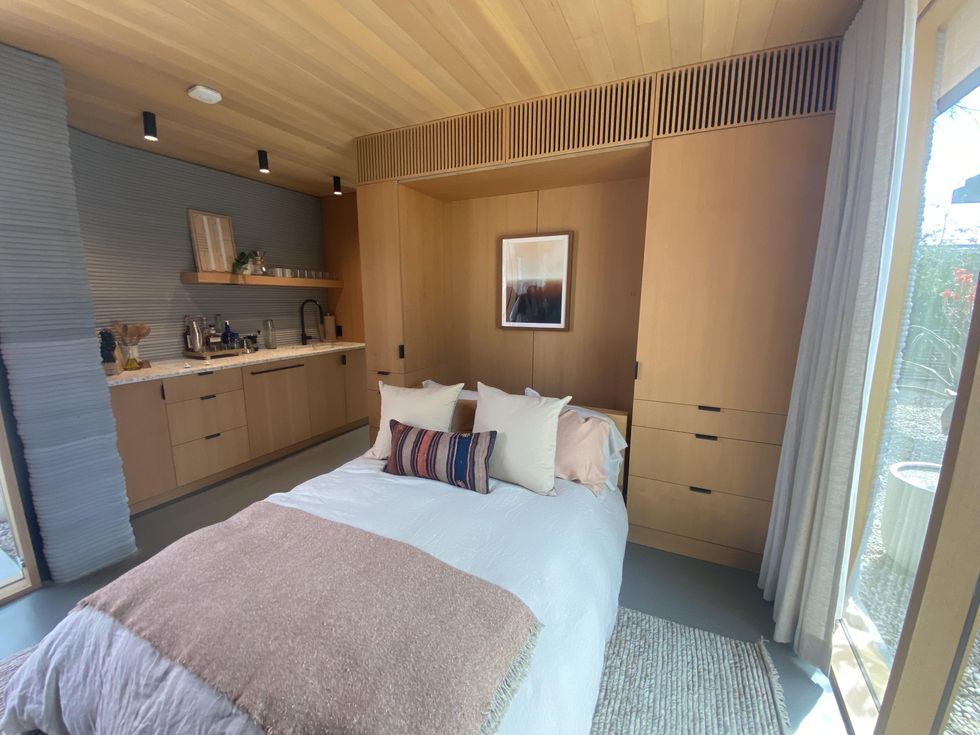 On its way to its goal of ending the housing crisis in Austin, Ballard said ICON is now focusing on finishing its 100-home project in North Austin, which will be the world's first 3D-printed neighborhood, and looks forward to continuing work with Community First! Village to build homes for the homeless.

"Often conversations about homelessness and housing affordability and housing supply, are like very depressing conversations and I hope this puts a hopeful exclamation point on the conversation," Ballard said. "We can have sustainability, we can have affordability, we can have increased supply, we can have dignity, we can have all the things that we want out of our houses. But we're gonna have to be brave enough to try some new things."
Tours will run from 6-9 p.m. and SXSW badge holders will be given priority. Ballard will also deliver a featured talk to discuss the role of robotics in architecture on March 15 for SXSW.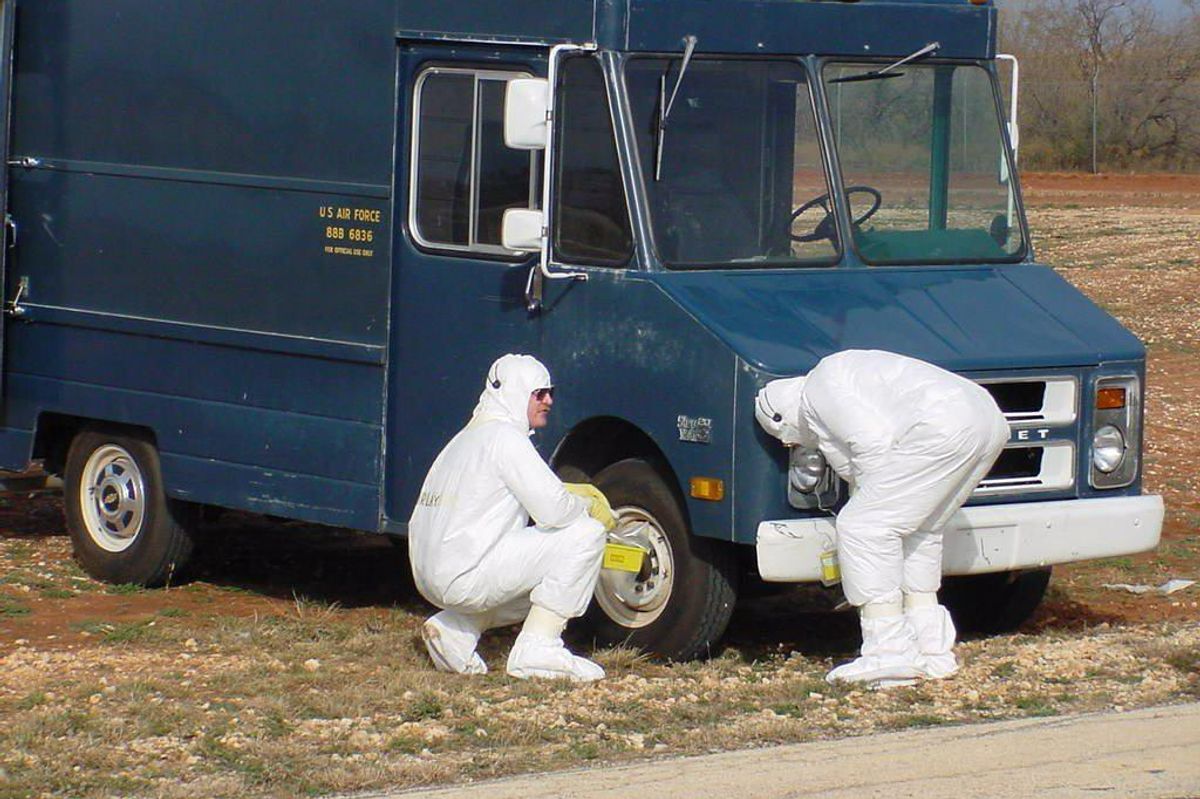 Hazmat suits, low-flying aircraft and more will be seen this week as Austin hosts an exercise to prepare for radiological incident.
The project, called Cobalt Magnet 22, involves more than 30 local, state and federal agencies planning for 18 months to be prepared in the event of radiological threats. It will start Monday and last through May 20.
What to expect: Field teams in protective clothing using radiological monitoring and detection equipment, low-flying aircraft conducting data-gathering overflights, and groups of first responders and others staged at various locations.
The exercise is part of a regular program of training, exercises and planning.
"Th City of Austin is pleased to welcome NNSA and the numerous local, state and federal agencies participating in Cobalt Magnet", said Juan Ortiz, Director of Austin's Homeland Security and Emergency Management Office. "Our goal in this exercise is to test our procedures and make improvements to ensure we're keeping the Austin/Travis County community protected."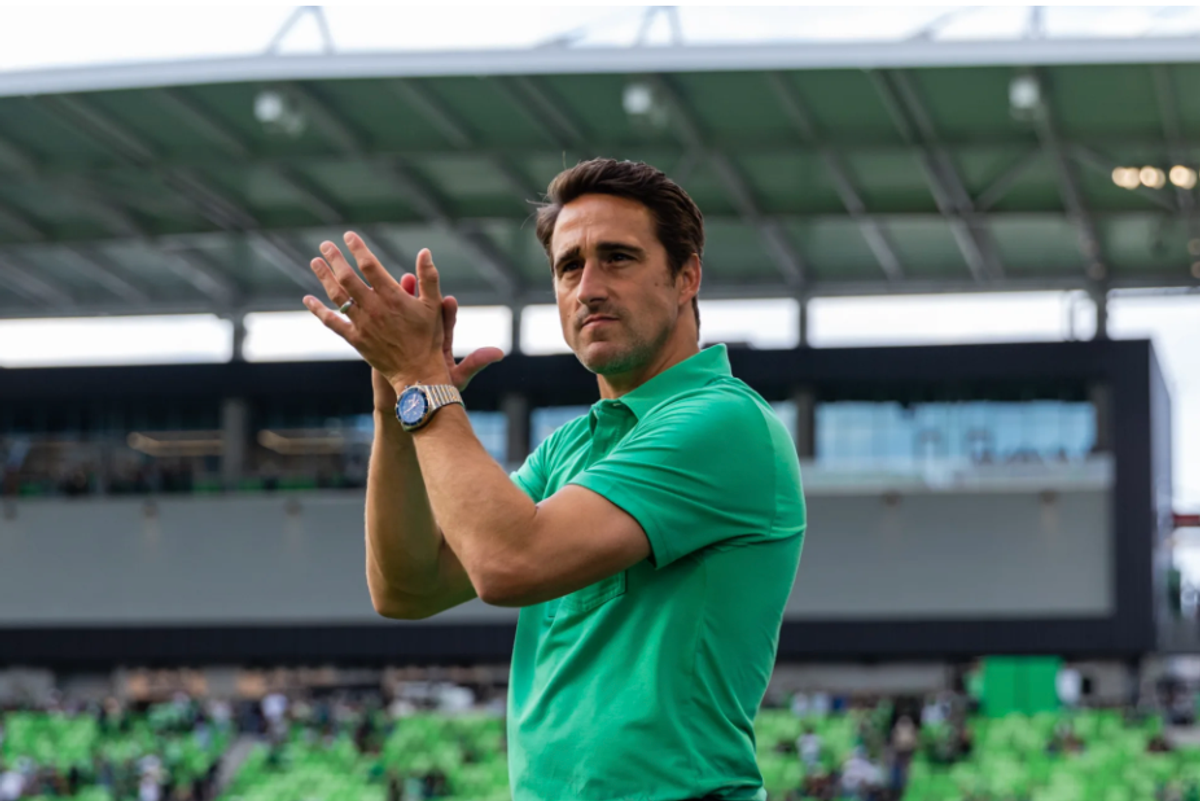 Austin FC head coach Josh Wolff is here to stay as the Club announced he signed a three-year contract extension.
Wolff, who was previously an assistant coach for the U.S. Men's National Team, will coach Austin FC through the end of 2025 under the new contract.
Wolff has been the Austin FC head coach since November 2019. In the team's first year, some hoped to oust Wolff as the team was at the bottom of the Western Conference. But this year, the team is at the top, ranking No. 3.
"This is still a young, growing Club but seeing our vision for Austin FC come to life on and off the field has been one of the great honors of my career. My staff and I will keep working every day to represent the city, and to develop our team both competitively and as human beings. The best is yet to come," Wolff said.