Get connected with our daily update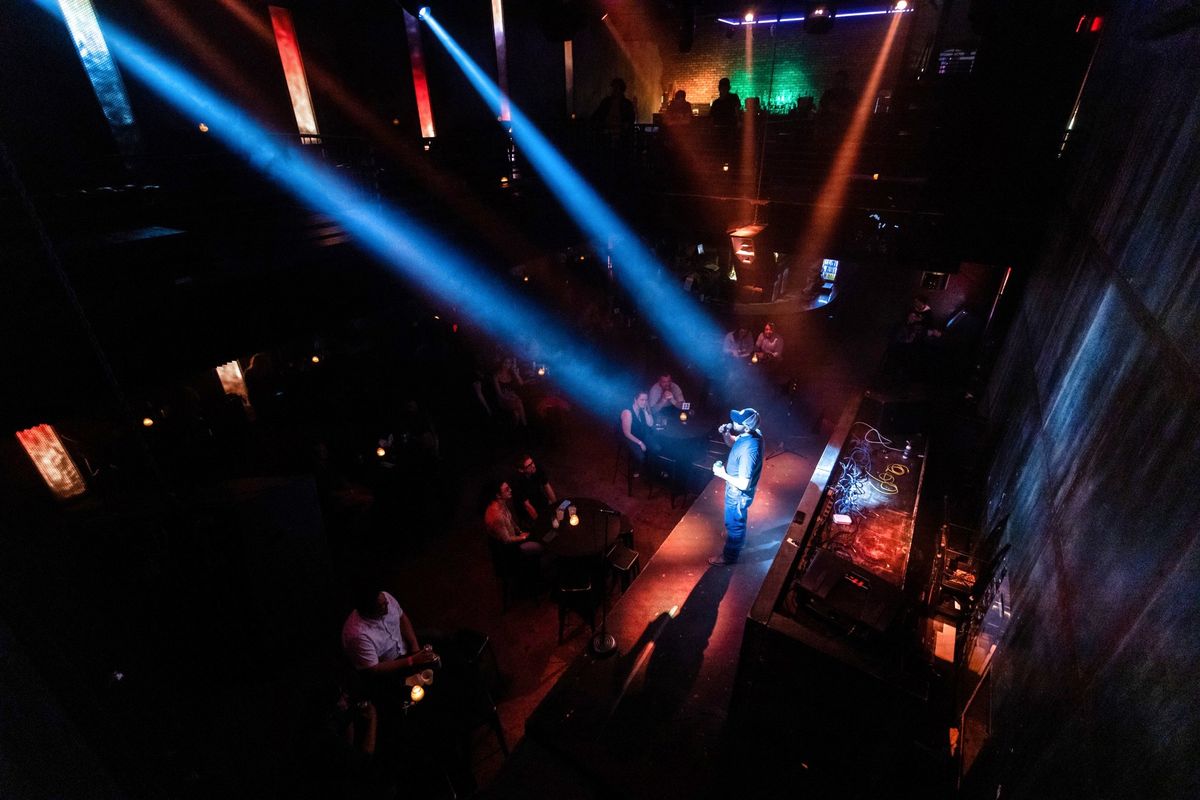 For the first time in months, comedy returns to the stage of one Austin venue.
---
Big Laugh Comedy, an up-and-coming comedy company, is bringing live shows back to Austin by way of Vulcan Gas Company, located on 418 E. 6th St. While Vulcan Gas Company is known as an intimate nightspot, Big Laugh Comedy is turning it into the comedy hub on Thursdays at 9 p.m.
Live performances and comedy have taken a hit due to COVID-19 with Austin's famous Cap City Comedy closing its doors for good last month. Big Laugh Comedy CEO Brandon Lewin said in this dark time for comedy, they want to bring it back in the best, safest way.
"Everyone's really excited about the fact that live comedy is back and the fact that it's safe," Lewin said. "We're making sure that (safety) is the biggest thing for us and we're going to do it the right way in a safe manner."
For maximum protection, the venue is operating at 25% capacity with attendees assigned their own table, wearing a mask until seated and socially distanced. In fact, the feature comedian and the headline comedian don't even share a mic.
The maiden show at Vulcan featured Cory Michaelis with every seat on the bottom floor sold out. Lewin said he, as well as the audience, were very happy to see him perform.
"Cory did fantastic—he killed it," Lewin said. "Everyone loved him. Everyone was really happy with him."
Big Laugh plans to pull out all the stops and bring big names to the stage. This week, stand-up comedian Aida Rodriguez is coming from Los Angeles for the second show on Oct. 22.
Rodriguez, who is on Tiffany Haddish's Netflix special "They Ready," said this will only be her second time traveling to perform during COVID-19 and she is excited to bring laughter to a time when it is so needed.
"It feels good to know that during this time that I could possibly bring some laughter and joy and happiness to people who are being affected (by COVID-19)," Rodriguez said in an interview with Austonia. "It brings me joy to bring other people joy. I'm just grateful to be able to share that experience with the people of Austin."
Rodriguez often discusses race issues, social issues and family trauma in her sets, which she said is a cathartic outlet. This will be her first time performing in Austin and she said while she is nervous, she is excited to be able to use her art again.
"Comedy is what I do for a living but it's also my art, it's my profession, it's my love. It's something that fills me," Rodriguez said. "It's where I feel like I live because I exist in the world and I live on stage, so for that to be taken away is a castration of some sorts and you feel like a very important part of you is cut off."
Lewin said Big Laugh Comedy's goal is to restore that sense of fulfillment comedians get on stage by giving them a platform, an audience and payment for their art in a world that isn't always kind to performers.
Lewin said they are very selective with their choices of performers because they pay all of them.
"We're an advocate—we're really looking to partner with comedians," Lewin said. "So we really want to help them (and) we do help them."
Big Laugh Comedy plans to expand their reach to the suburbs of Austin and even neighboring cities, like Dallas and Houston. For now, they will continue to host shows at Vulcan for the foreseeable future. Big Laugh has plans to bring names like Tony Hitchcliffe and Craig Conant to perform soon.
"The mission has always been to make people laugh, bring laughter to people at the same time, give comedians a platform to do this and do it in a way where it makes sense for them and helps them to grow their brand, as well," Lewin said.
Tickets for upcoming comedy shows in Austin can be purchased here.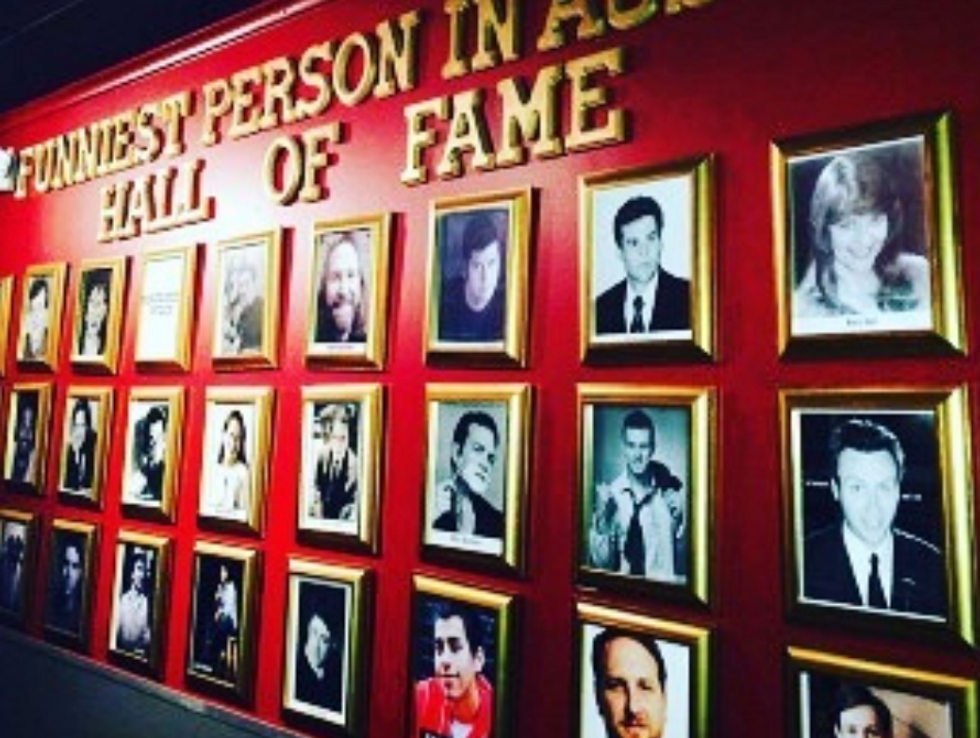 Austin's Cap City Comedy closes its doors for good in the wake of the pandemic earlier this month.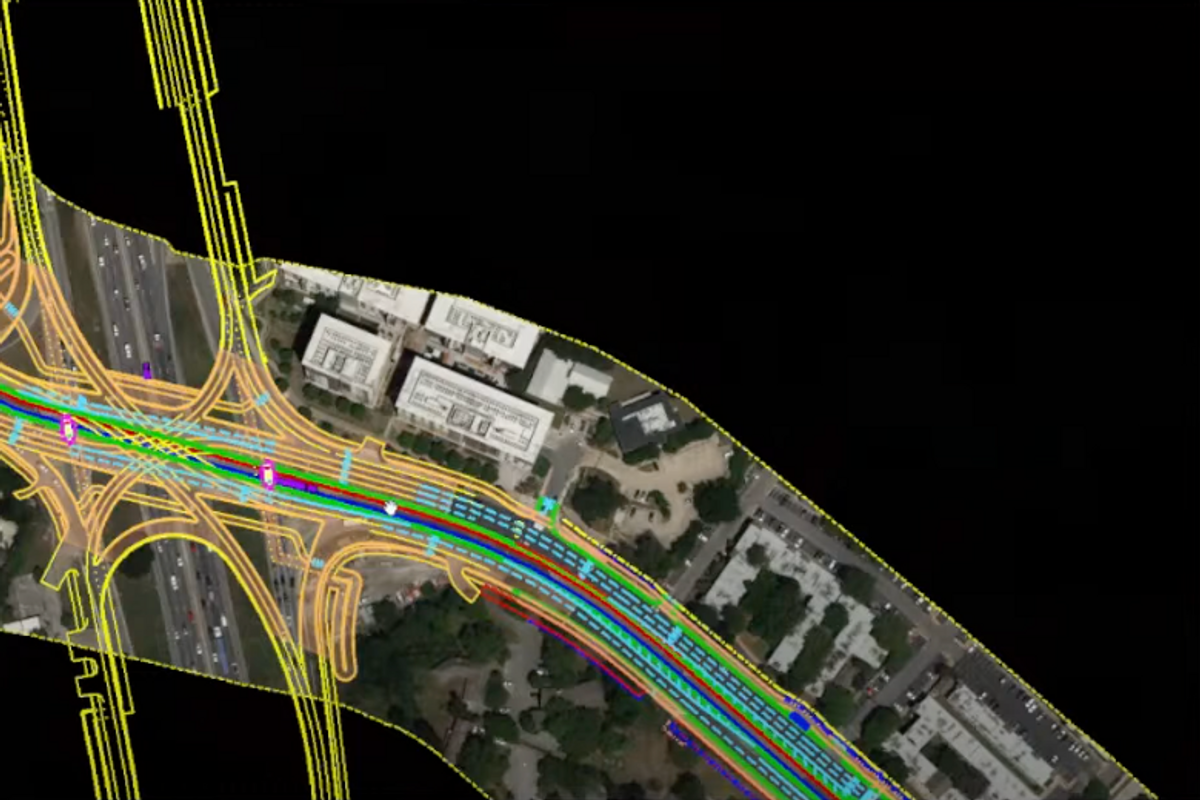 Designs for stations along Project Connect's Blue Line were presented this week, giving a detailed look at what part of the rail system extending from downtown to the airport could look like.
The planned stations that have gotten the latest focus include Waterfront, Travis Heights and Lakeshore stations past Lady Bird Lake.
At the Waterfront station, the preliminary design aims to prevent visual obstructions and save on costs. This is accomplished by a transit guideway that will lower from the bridge to a level station.
Heading onto East Riverside Drive, the light rail faces a curve requiring a slow down to about 10 miles per hour.
The Travis Heights station could involve relocating a pedestrian crosswalk zone at Alameda Drive to Blunn Creek. Since light rails can't effectively operate on a steep grade, this allows the transit guideway to avoid that.
From there, the rail will extend to the Norwood Park area, and though it will reach along the right-of-way zone, the park will be able to remain open.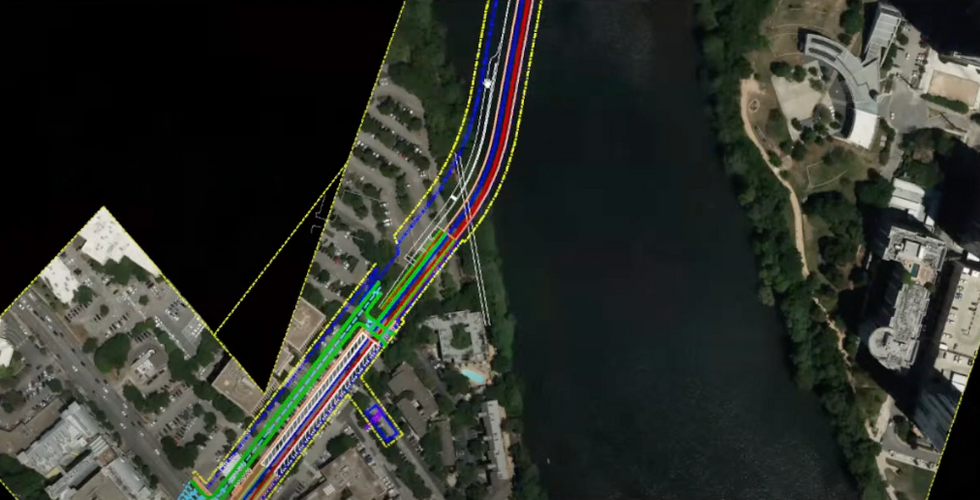 A view of the Blue Line by Lady Bird Lake. (Project Connect)
The line involves some coordination with the Texas Department of Transportation. That's because the department is working on an intersection that will have to be built before the phasing of the section of the Blue Line involving an I-35 crossing.
When it comes to the safety of cyclists and walkers, design ideas include a pedestrian hybrid beacon by East Bouldin Creek that would provide a protected signal to cross. And for the intersection TxDOT is carrying out, Project Connect is working with them on pedestrian access across the intersection. It could involve shared use paths along the street and crossings beneath it.
This summer, the public can expect 30% of design and cost estimates to be released. Though the project was $7.1 billion when voters approved it in November 2020, the latest estimates factoring in inflation and supply chain constraints show it could ultimately be upwards of $10 billion.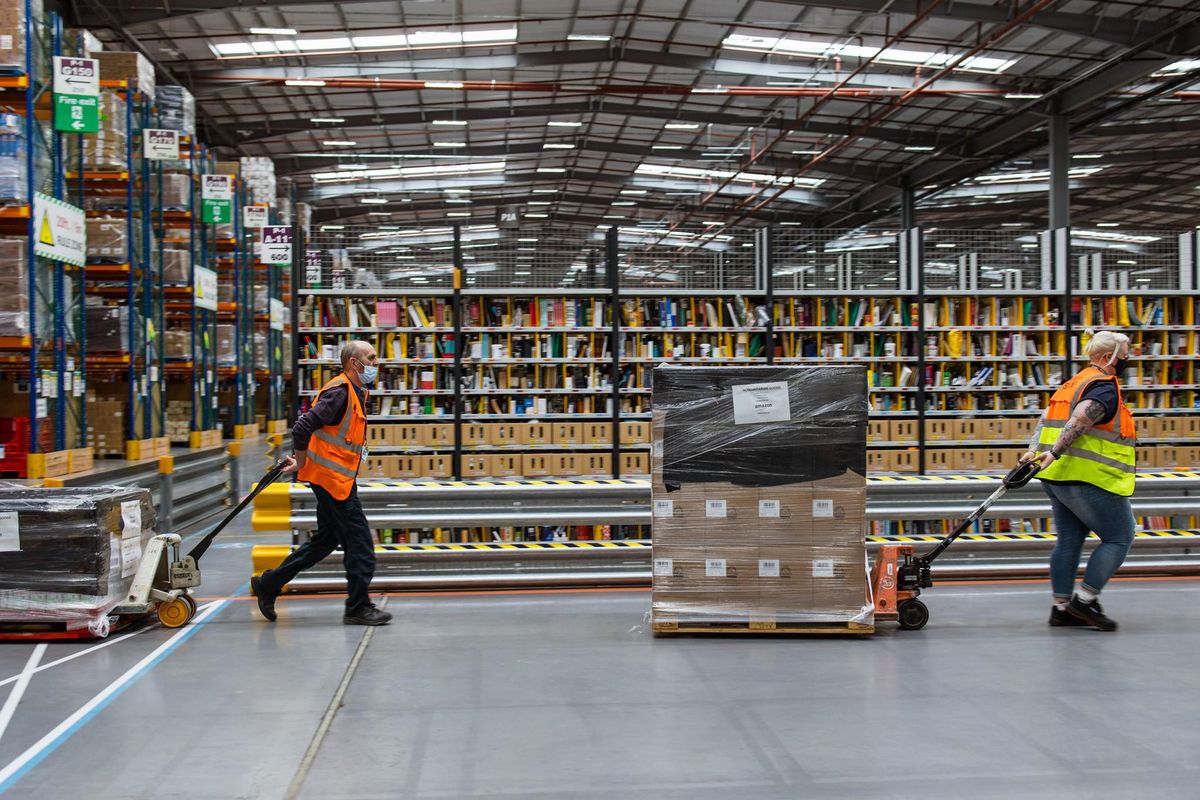 Plans for an Amazon warehouse in Round Rock—a $250 million project slated to be a large distribution center—are on hold.
This comes just after the tech giant had its worst financial quarter in seven years.
The details:
Late last year, it announced an expansion at the Domain adding 2,000 more corporate and tech jobs.
Amazon still owns the site in Round Rock. Plans for it are unclear.
Early this week, the Wall Street Journal reported that Amazon is aiming to scrap warehouse space as it faces a slowdown in its e-commerce operations.
Part of that effort involves exploring the possibility of ending or renegotiating leases with outside warehouse owners. Another aspect is a plan to sublease warehouse space.
"It allows us to relieve the financial obligations associated with an existing building that no longer meets our needs," an Amazon spokeswoman told the Wall Street Journal. "Subleasing is something many established corporations do to help manage their real estate portfolio."