Get connected with our daily update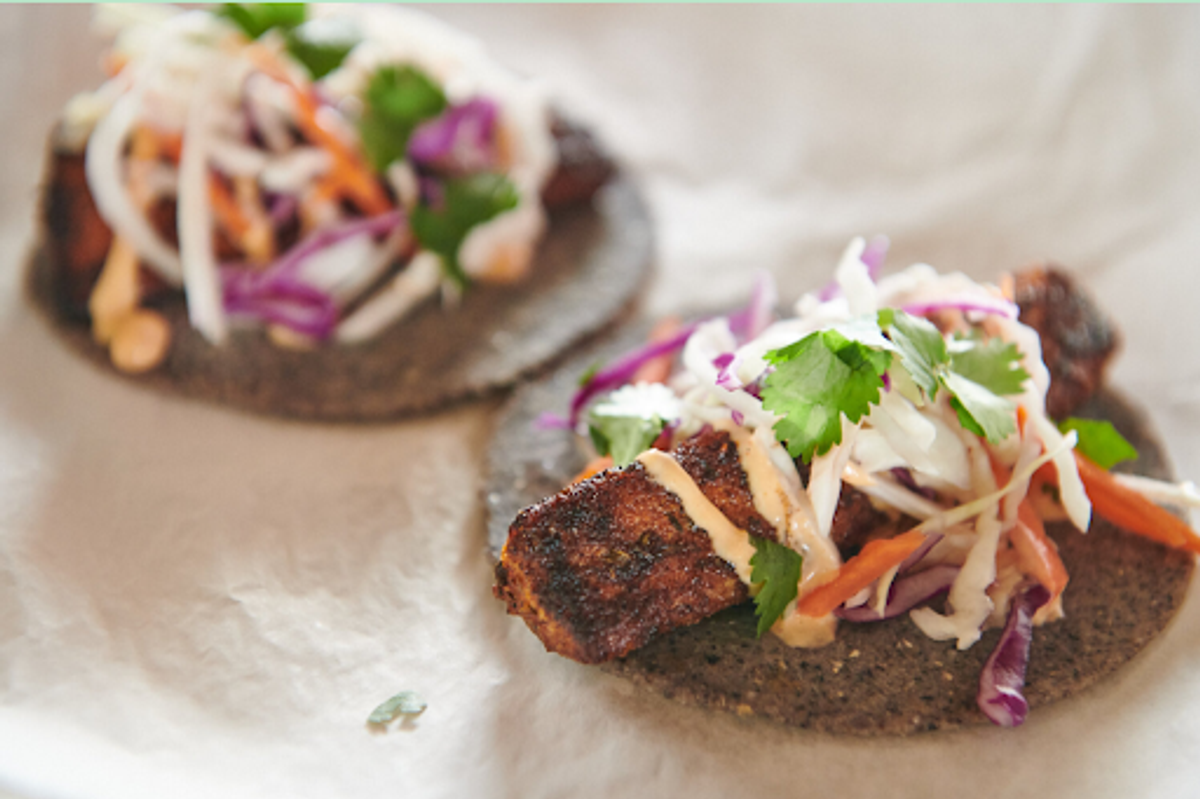 (De Nada Cantina)
Summer is finally here and Austin's food scene is following suit with fresh and vibrant specials, pop-ups and announcements. Uniquely-flavored ice creams, classic burgers fresh off the grill and new takes on classic dishes are the anthem for the new bites of 2021.
Whether you're spending the season by the grill, indulging in all kinds of frozen treats or trying out new things this summer, these new Austin restaurants have you covered.
---
Z'Tejas Southwest Grill announces Woo Woo Burgers ghost kitchen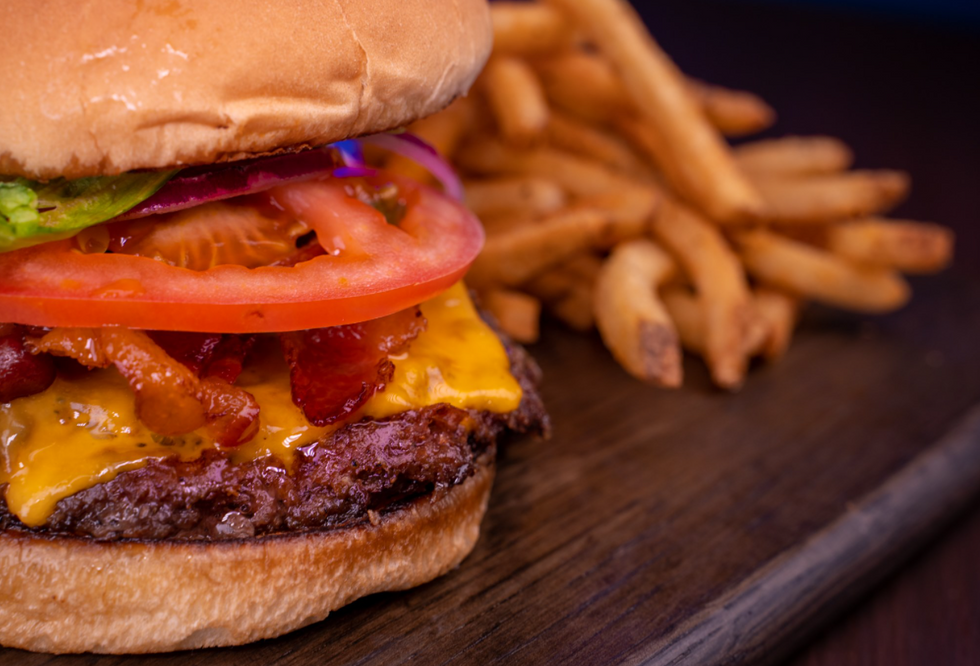 (Woo Woo Burgers)
Operating out of a 6th Street ghost kitchen, Woo Woo Burgers is a new restaurant concept by Z'Tejas Southwest Grill to serve simple burgers made with simple ingredients—1/3 lb patties with lettuce, tomatoes, red onions and cheese. The kitchen, which opened on May 28, serves a menu celebrating American culture: burgers, chicken sandwiches, sides and all the fixin's. The brand new burger joint is celebrating the launch by donating 10% of proceeds to the Special Olympics until June 7.
Ramen Tatsu-Ya summer spicy chilled ramen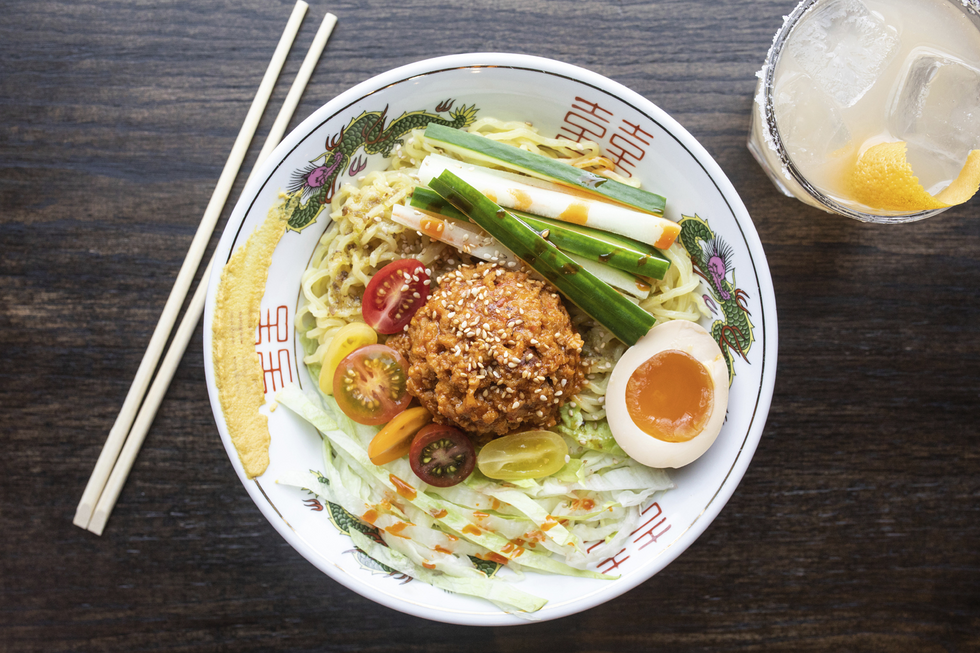 (Julia Keim)
After gracing Austin with Japanese soul food for almost 10 years, Ramen Tatsu-Ya, with a location in South, East and North Austin, is bringing back the favorite summer special—spicy chilled ramen. Famous for some unique menu items like the Tsukemen dip ramen, the Spicy Chilled ramen is a similarly brothless noodle with citrus soy dressing, ajitama, pork, cucumber, tomatoes and chili oil for a simultaneously spicy and cooling bowl. The ramen will be available all summer but after that, it's gone!
De Nada Cantina opening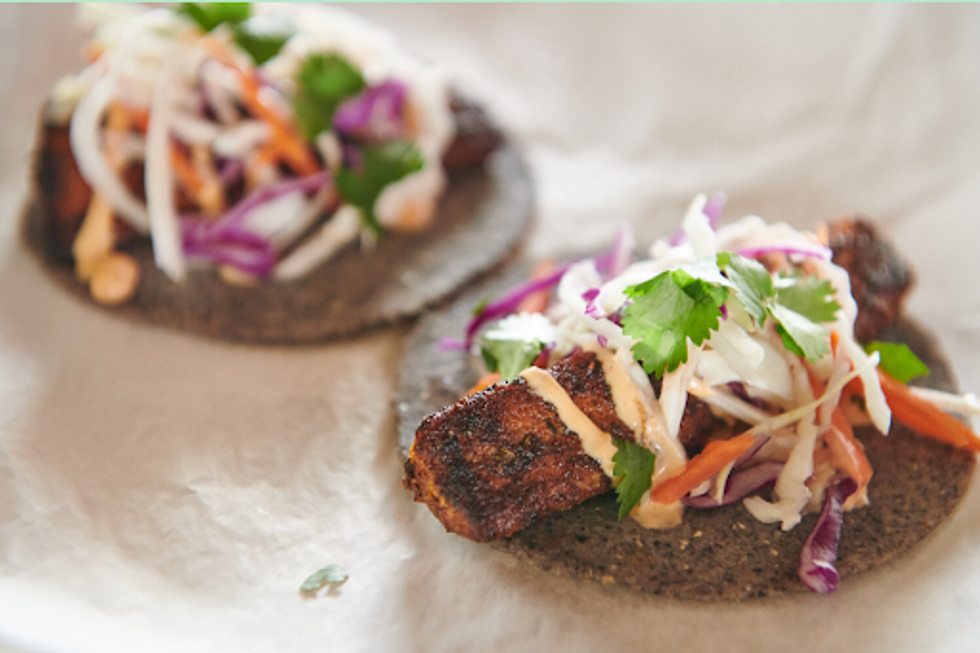 (De Nada Cantina)
Coming from some of Austin's prevalent foodies like former ATX Cocina Chef Allie McMillan, Sawyer & Co. Head Chef Alex Amar, 2 Dine 4 Head Chef Nick Barrera and Half Step Bar owner Chris Bostick, De Nada Cantina is a modern take on traditional tacos and margaritas. Featuring blue corn tacos with interior Mexican flavors like Pollo Escabeche and Camarones, Nada Cantina will also have an extensive cocktail menu with drinks like "the Cadillac" of margaritas "El Chingon," and fresh palomas. The restaurant, 4715 East Cesar Chavez, opens on June 2.
DipDipDip Ice Cream brings back specials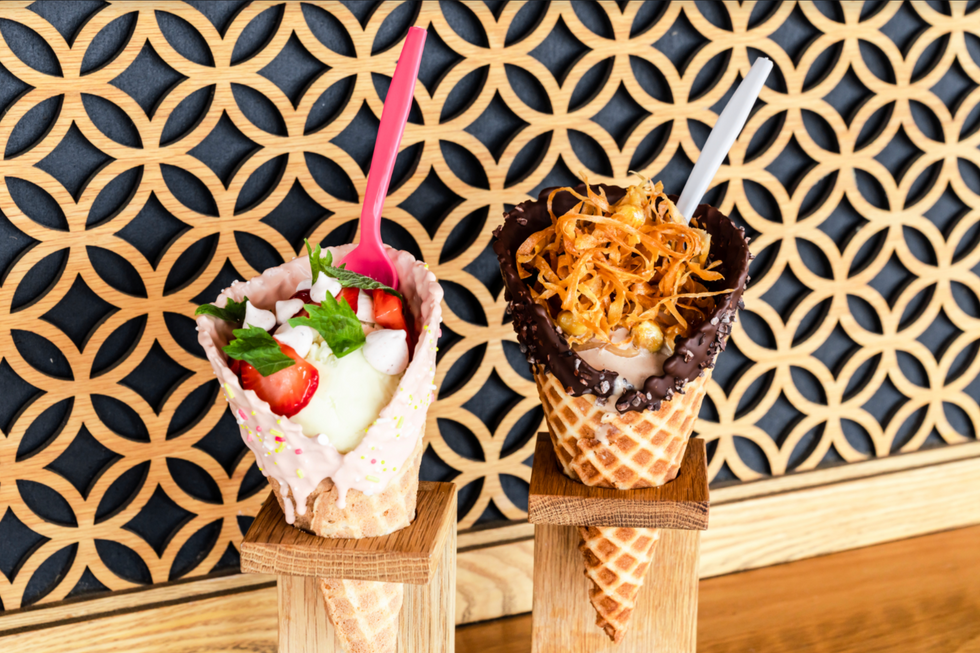 (Jane Yun)
Just in time for summer, DipDipDip Ice Cream, 7301 Burnet Road, is bringing back two original sundae creations: Sum Yum Yuzu and Shroom of Doom. Black pepper-yuzu-mascarpone ice cream, meringue kisses, berry preserve and shiso leaf are served in a pink lemon dipped cone to create the Sum Yum Yuzu sundae and the umami-filled Shroom of Doom is made with caramel-chocolate-shiitake ice cream, sherry sauce, hazelnuts and fried parsnips. There are plenty of other sweet treats available from the pop-up: boozy milkshakes, ice cream tacos and pints of cookies and matcha ice cream.
Bobo's Snack Bar opening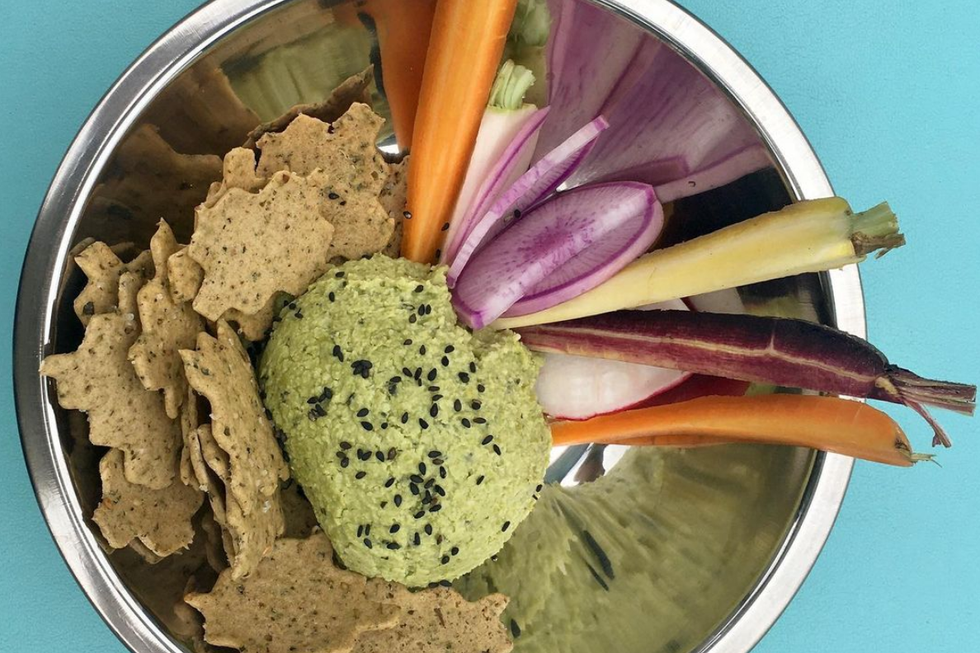 (Bobo's Snack Bar)
After South Congress' Snack Bar was shuttered in 2016, owners Bethany Andrée and Karl Gilkey are trying again on 3850 Airport Blvd. Owners consider the new space to be a community tasting room, as all the food they serve is sourced within a 100-mile radius from Austin: produce from VRDNT Farms and edamame hummus from Fat Belly Pretzels are just a few of the unique flavors from Lone Star artisans you can try while you visit.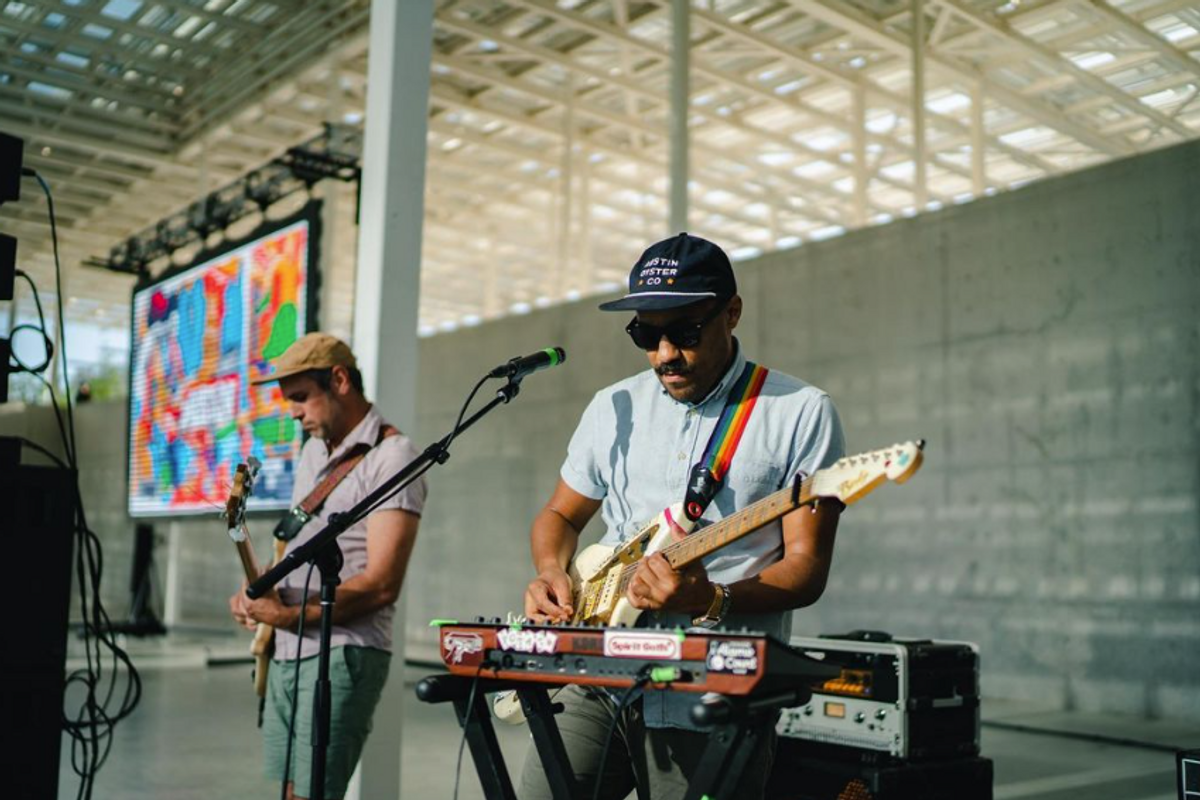 🗓 Friday
Enjoy the deep roots of Texas music with weekly live performances at Lone Star Court. Located at The Domain, there's always a tune for you to tap your foot to at the retro-inspired property. Every Thursday through Saturday, locals and travelers alike can enjoy live performances and specialty cocktails at the Water Trough. This week you can catch Drew Moreland, Julia Hatfield, and Clayton Gardner.
7-9 p.m. Thursday, 8-11 p.m. Friday-Saturday | 📍 Lone Star Court, 10901 Domain Dr.
🗓 Saturday
Austin FC is playing away this weekend at Atlanta's Mercedes-Benz Stadium but you can still enjoy those Verde vibes at Celis Brewery's official watch party. Support your local team and grab a brew as they take on Atlanta United FC.
Kickoff at 6 p.m. Saturday | 📍 Celis Brewery, 10001 Metric Blvd.
Cult classic mob drama "The Godfather," featuring the likes of Al Pacino and Robert De Niro, is returning to the big screen for its 50th anniversary. This weekend celebrates the filmography of Francis Ford Coppola as part of The Paramount Theatre's Summer Classic Film Series. Tickets are $11 each.
4 p.m. Saturday, 1 p.m. Sunday | 📍The Paramount Theatre, 10001 Metric Blvd.
Enjoy some of San Gabriel's "bedroom-pop," with a drink in-hand on Radio's airy outdoor patio, complete with food trucks Veracruz All Natural, Dee Dee Thai and Briscuits. Admission is free.
8-11 p.m. Saturday | 📍Radio Coffee & Beer, 4204 Menchaca Rd.
🗓 Sunday
Watch the classic musical surrounding the Von Trapp family live and on stage from Austin performers from the ZACH Theatre. You can see the show through July 24 and tickets start at $25.
Showtimes at 2:30 and 7:30 p.m. Sunday | 📍The Topfer at ZACH, 202 S. Lamar Blvd.
The Austin Chamber Music Center and Austin Shakespeare are blending music and poetry in their fifth annual collaboration, this time celebrating "The Winter's Tale." Tickets start at $30 and tickets for online on-demand access will be available on Monday.
3 p.m. Sunday | 📍Bates Recital Hall, 2406 Robert Dedman Dr.
Content marked with an *asterisk has been paid for to help Austonia keep producing free content.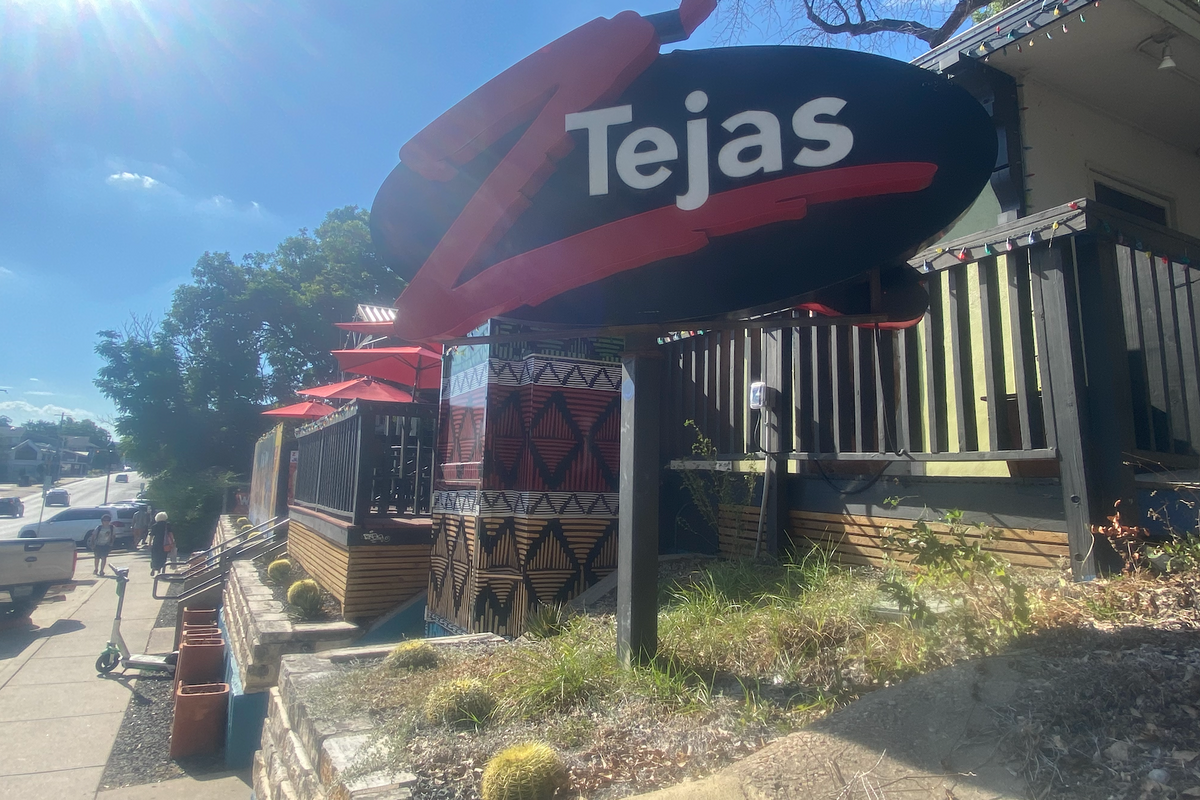 The original Z'Tejas location on West 6th Street is closing its doors after more than 30 years on the lot to make way for new development.
Z'Tejas owner Randy Cohen told Austonia the restaurant will be open at least through the end of 2022, possibly through March 2023.
Cohen said the owners—Larry McGuire of McGuire Moorman Lambert Hospitality—of the land have something new planned, though he's not exactly sure what. Additionally, Cohen said maintenance costs for the old building were becoming prohibitively expensive.
"I think the people who own the dirt will tear it all down and build condos or some other development," Cohen said. "I mean, it's a 60-year-old building, Z'Tejas has been here for 33 years and before that, it was something else. So it's just progress, that's all."
The restaurant isn't going away though—Cohen said Z'Tejas is already looking for a new spot in the downtown area to move into. Z'Tejas also has a location in Avery Ranch, another in the works for Kyle and two in Arizona.
"We have all our ducks in a row right now and the management team is all rowing in the right direction," Cohen said. "We're just excited, we're excited to build this iconic brand back."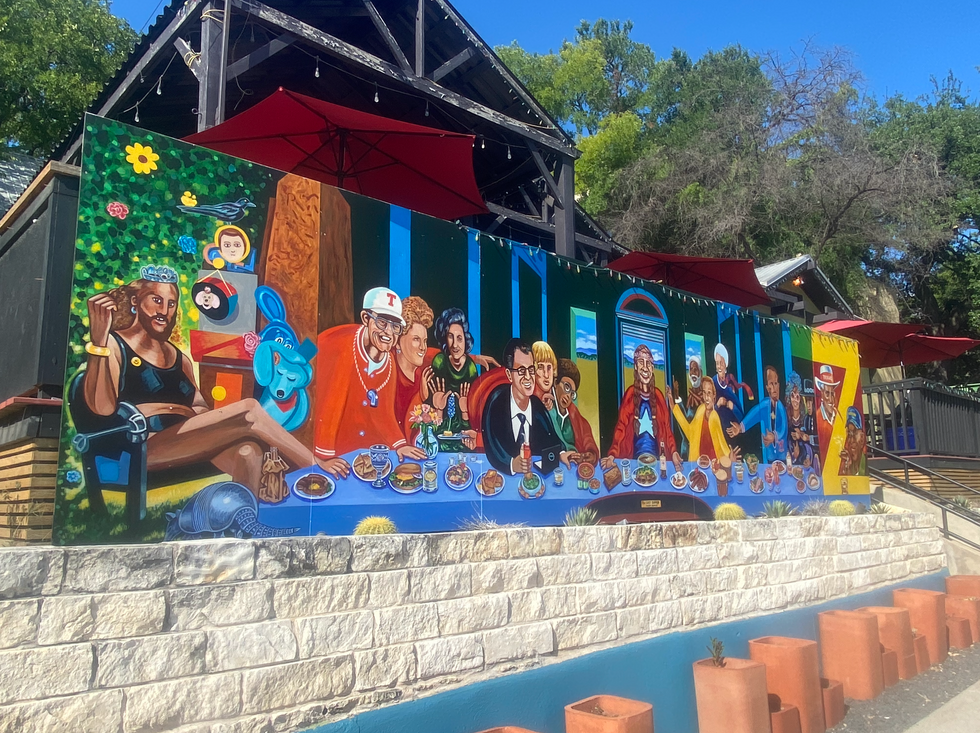 (Laura Figi/Austonia)
Once he finds a new place, Cohen plans to bring along its mural, "The Last Zupper," which features Willie Nelson, Matthew McConaughey and Barbara Jordan. Cohen also plans for the adjoining ghost kitchen, Woo Woo Burgers, to follow to the new downtown location.

"We're still booking events through the end of December," Cohen said. "Come 'Z' me at Z'Tejas, we'd love to see you before we're gone."