Get connected with our daily update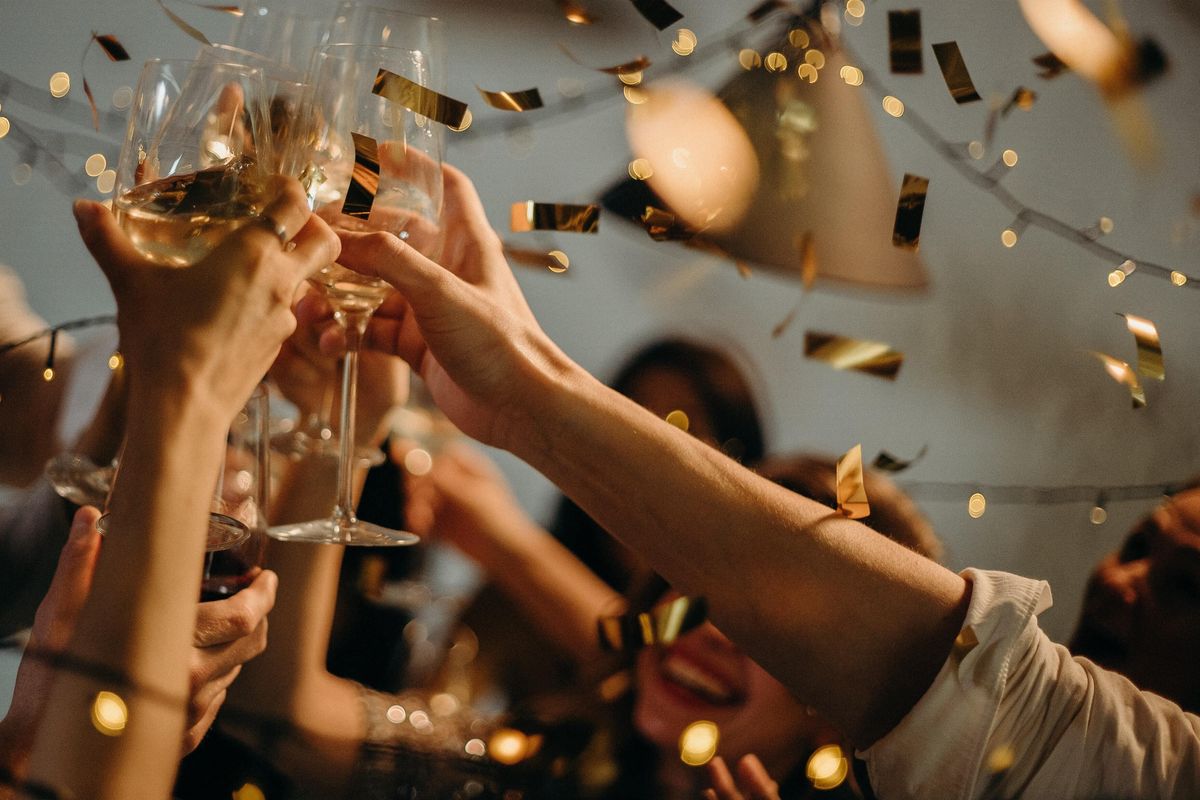 The new year is three days away, and New Year's Eve celebrations are here to help you celebrate.
---
Along with all holidays and celebrations this year being a bit different, New Year's Eve is looking to be the same. Although most events can be found virtually this year, some Austin venues will be hosting a socially-distanced experience.
Here are nine events you can participate in to kick off the new year.
Virtual events
Austin's New Year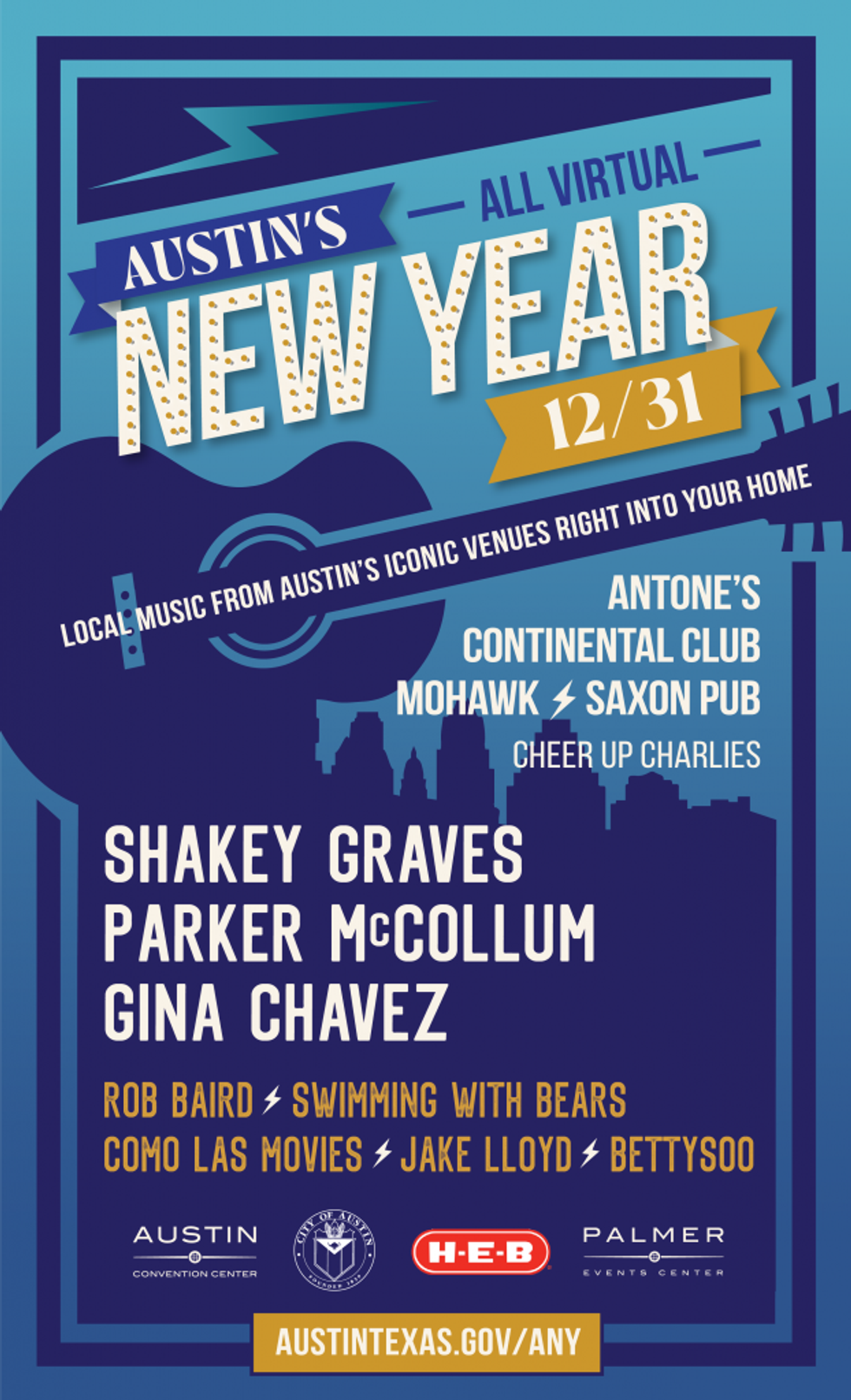 You can start celebrating New Year's Eve early this year from the comfort of your own home by attending Austin's New Year virtual event.The event features a lineup on local musicians performing at some of Austin's most iconic venues and will be streamed for free on YouTube, the city of Austin's Facebook and IGTV, online and cable TV. The lineup includes Shakey Graves, Parker McCollum, Gina Chavez, Como Las Movies, Swimming With Bears, BettySoo, Rob Baird and Jake Lloyd. The local musicians will perform at some of Austin's most iconic venues such as Antone's, Cheer Up Charlies, The Continental Club, Mohawk and The Saxon Pub. More information on Austin's New Year can be found here.
The Jungle Show: Live Streaming from Antone's
The annual Jungle Show will be a live stream this year featuring ZZ Top's Billy Gibbons, Jimmie Vaughan, Double Trouble drummer Chris Layton, Sue Foley and B3 giant Mike Flanigin playing from the iconic Austin venue Antone's. The tickets for the virtual event range from $25-$200, depending on if you want to purchase some merchandise along with your ticket. The stream will be broadcasted on New Year's Eve at 7 and 10 p.m. More information on The Jungle Show and tickets can be found here.
Snoop Dogg Virtual New Year's Eve Special
Snoop Dogg will be hosting a virtual New Year's Eve party that can be tuned in from anywhere in the world. The free event will start at 10 p.m. featuring appearances from Go Big Show judges Rosario Dawson, Jennifer Nettles, Cody Rhodes and Bert Kreischer. More information on the event and how to RSVP can be found here.
Virtual Times Square Ball Drop
After 114 years of crowds and the infamous New York City ball drop, the event will take place virtually. In September, the Times Square Alliance announced that the New Year's Eve celebration will still take place, despite the pandemic. This year, an app was developed to help guests celebrate virtually by creating a personalized avatar, exploring a virtual Times Square, playing games and live streaming the countdown to midnight from the comfort of your homes. More information on the event can be found here.
Docs Drive In Theatre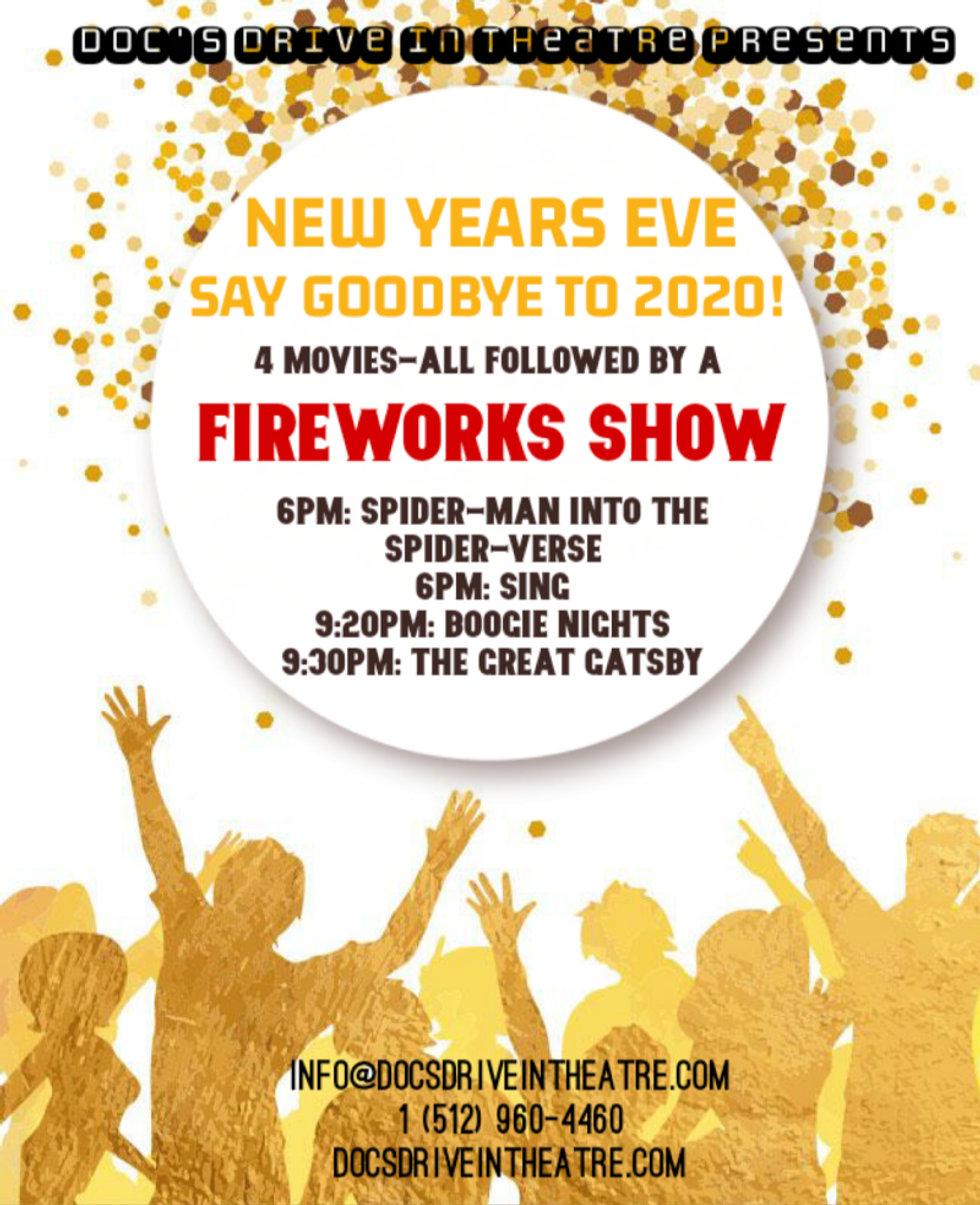 Doc's Drive In Theatre, in Buda, is having a movie marathon for any homebody looking to leave their home this New Year's Eve. Doc's will show "Spider-Man Into the Spider-Verse," "Sing," "Boogie Nights" and "The Great Gatsby" followed by a firework show going into midnight. Tickets are $25 per car for each showing. More information on the event and tickets can be found here.

Speakeasy's New Year's Eve Bash

Speakeasy, located at 412 Congress Avenue, is hosting their annual New Year's Eve Bash with a socially-distanced experience for guests to celebrate the new year safely. The annual event will have live music from local DJs and bands, party favors including festive hats and noisemakers and a complimentary champagne toast at midnight. Tickets range from $91-$150. More information on the event and tickets can be found here.
Hotel Van Zandt Presents: Twenty Twenty Done
This year, Hotel Van Zandt, located at 605 Davis St., is offering an in-person New Years' Eve experience including a cocktail soiree, games and a one night stay at the hotel. Along with the one night accommodation at the hotel, the event features four craft cocktails per person, games and a distanced seating area for guests to enjoy live music from a local DJ. Only one ticket option is still available for the event, which features three rooms at the Van Zandt for six people for $1,1169. More information on the event and tickets can be found here.
New Year's Eve Bash at The White Horse
Celebrate New Year's Eve at the White Horse, located at 500 Comal St., with local musicians to countdown to midnight. The 21-and-up event will have live music, drinks and food to purchase. The lineup includes Garret T Capps, Mayeux & Broussard and Kathryn Legendre for a $10 cover charge. More information on the event and tickets can be found here.
House of Tones NYE Masquerade featuring OFFAIAH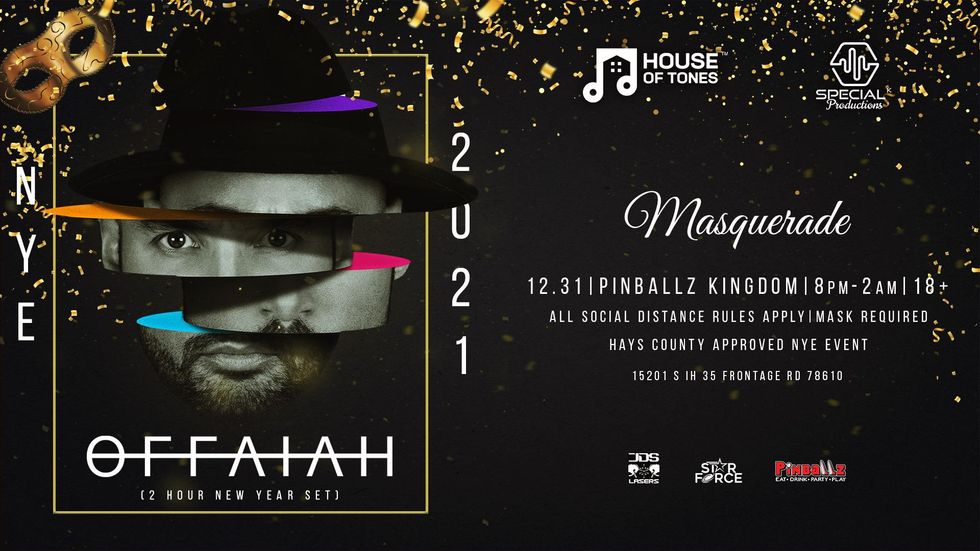 House of Tones is throwing a special New Year's Eve masquerade party this year featuring OFFAIAH, Special K, JDS and Star Force to end your year right. The event will be located at Pinballz Kingdom in Buda to offer a socially distanced experience for guests as they count down to midnight. Along with performers, the event will have lasers, vendors, VIP tables, arcades, food and more starting at 8 p.m. General admission tickets range from $40-$50. More information on the event and tickets can be found here.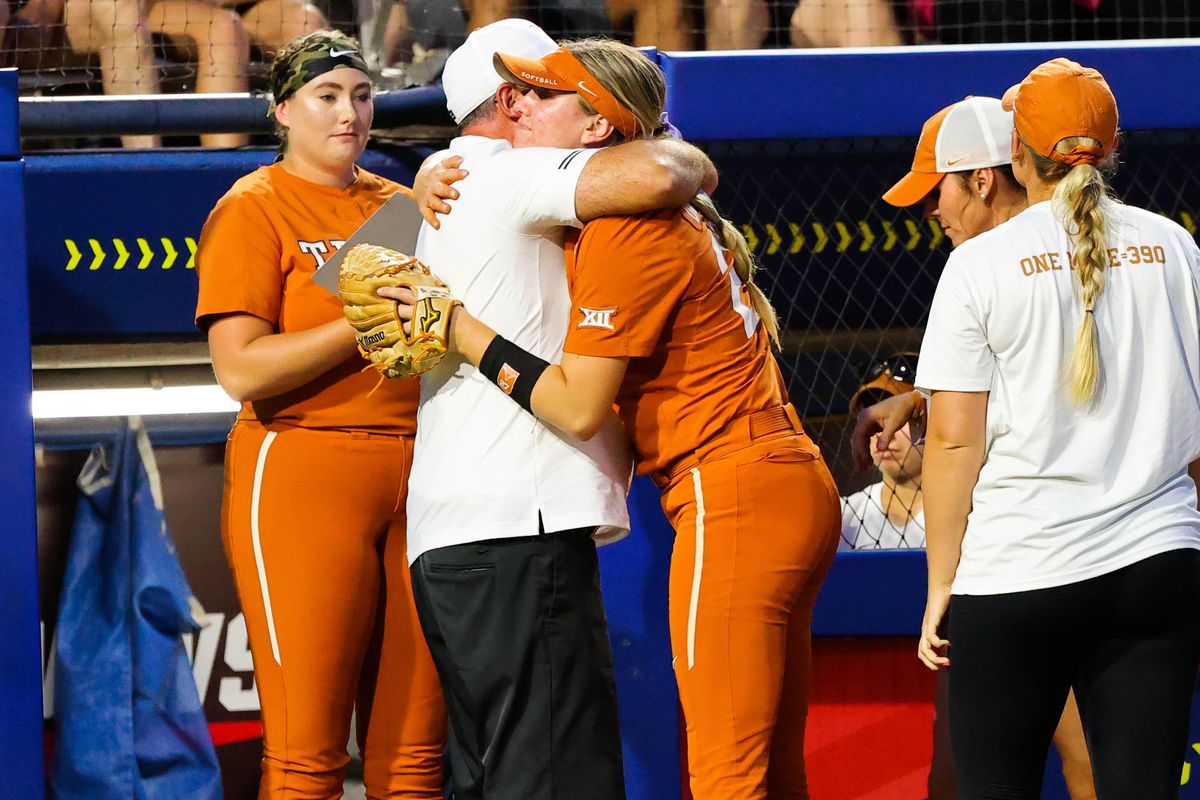 Texas' unlikely run to the Women's College World Series came to an end as Oklahoma softball took home its second straight softball title with a 10-5 win Thursday night.
The Longhorns were unseeded before pulling off an unprecedented run to the finals, where they lost 16-1 in a blowout for the first game of the best-of-three series Wednesday.
But Texas brought the bats in the second bout. Texas' standout pitcher Estelle Czech struck out Oklahoma's biggest hitter, Jocelyn Alo, to keep the Sooners scoreless in the first inning, and a series of RBIs put the Longhorns up with a 3-0 for three innings straight.
A couple of hits and a Longhorn throwing error put the two teams neck-and-neck by the end of the fourth inning. The Sooners' signature dominance was delayed to the fifth inning, when Oklahoma catcher Kenzie Hansen popped her first homer of the year to help the team to a 6-2 lead.
Once Oklahoma had grip on the game, they kept the Longhorn offense to quick innings while earning four more points on another home run from Grace Lyons.
With two outs in the final inning, the Longhorns put up their final fight. Texas freshman Mia Scott ripped one past the Sooners' outfield, ricocheting off the top of the wall and back into the field. The home run gave Texas a 10-5 finish as they ended their underdog fight to the final in Oklahoma City.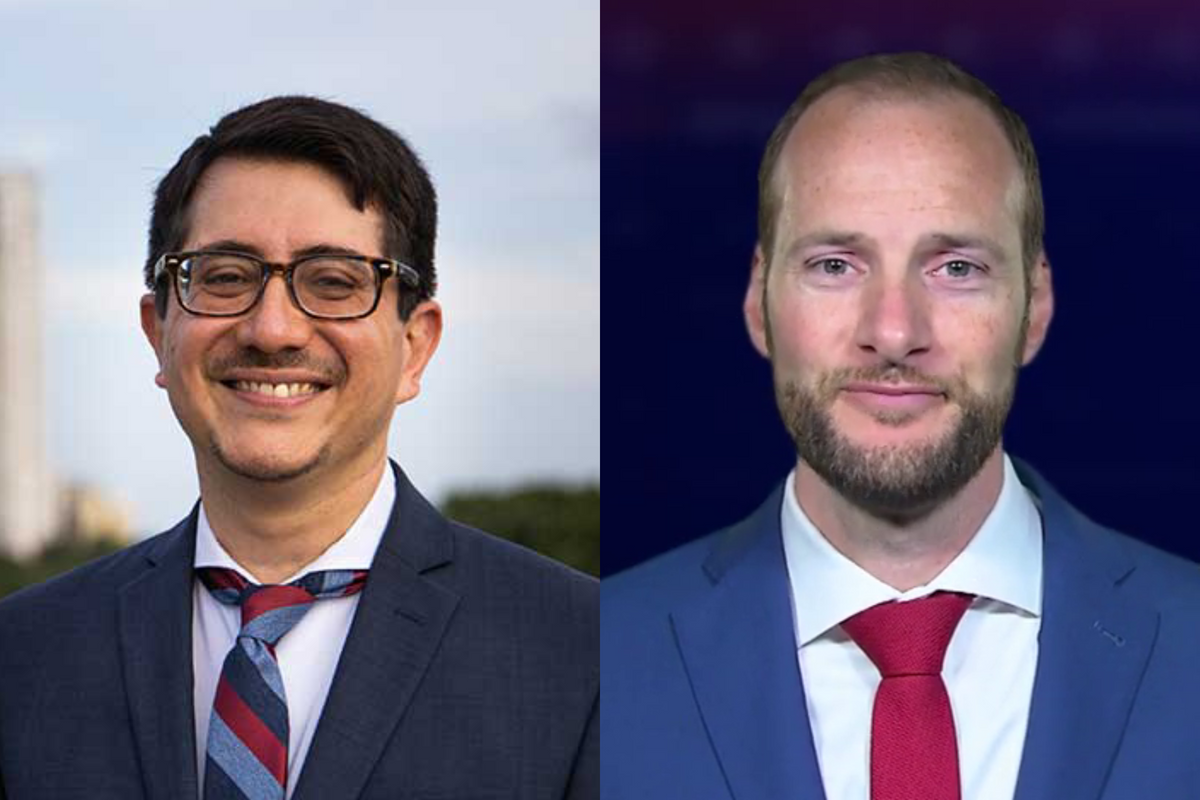 Chesa Boudin and José Garza share the rare handle of "progressive prosecutor"—Boudin in San Francisco and Garza in Austin.
Former public defender Boudin was voted out by nearly 60% of voters on Tuesday, after being elected by a slim margin in 2019 with a platform of police reform, criminal justice reform and addressing racial inequality. His opponents argue his policies threaten public safety.
As Travis County District Attorney Garza remains in office, halfway through his four-year term, he is so far silent on Boudin's landslide defeat. Repeated calls to the D.A. by Austonia for his comment were not returned as of publication.
Boudin's stances closely reflect fellow progressive Garza's platform
Garza and Boudin have a similar track record: Both have received endorsements from progressive Sen. Bernie Sanders, D-VT; serve progressive cities; believe in holding law enforcement accountable and have been criticized for not being tough enough on criminals.
During his tenure, Boudin eliminated cash bail, reduced the prison population and brought nine criminal conduct cases against officers for misconduct.
Likewise, Garza obtained indictments of five Austin police officers, two sheriff's deputies, an assistant county attorney and a sheriff on charges including tampering with evidence and murder. Distrust between Garza and Austin police is at a high level.
But there are key differences
San Francisco is facing three major types of crime: Murders, burglaries and motor vehicle thefts have increased significantly since 2019. While a report by KXAN last October showed Austin shared a "sizable jump" in homicides in the past 18-24 months, the homicide rate remains at 7.69 per 100,000, which is lower than both Dallas and San Antonio.
San Francisco's housing crisis doesn't seem to be improving and neither does public perception of the expanding homeless population, but since Austin reinstated the camping ban in May 2021, the housing crisis has leveled off locally.
Plus, while Boudin narrowly scooted by in his election, Garza topped opponent Margaret Moore by 3%, followed by 68% in the runoffs and
70% of the votes
in the general election in 2020.
What the opposition is saying
The Austin Police Association took notice of the San Francisco election, and the similarities that Boudin and Garza have shared. APA president Ken Casaday told Austonia the results were not surprising to him.
"San Francisco citizens became tired of the lack of prosecution of cases," Casaday said. "The APA plans on allowing the citizens of Austin to make the decision on how to handle our D.A. After all, he was voted in by the citizens just like D.A. Boudin was two years ago."
Casaday continued, "D.A. Garza is no different than Mr. Boudin. They were funded by the same people to do what they've done. In fact, Mr. Garza has never prosecuted a case in his life which makes it tough to understand the complexities of prosecuting cases."
Austonia reached out to the office of congressional candidate Greg Casar and Judge Andy Brown, as well as organizations that have endorsed Garza, including Austin DSA, Black Austin Democrats and the Austin Justice Coalition but was not able to hear back for comment at the time of publication.