Get connected with our daily update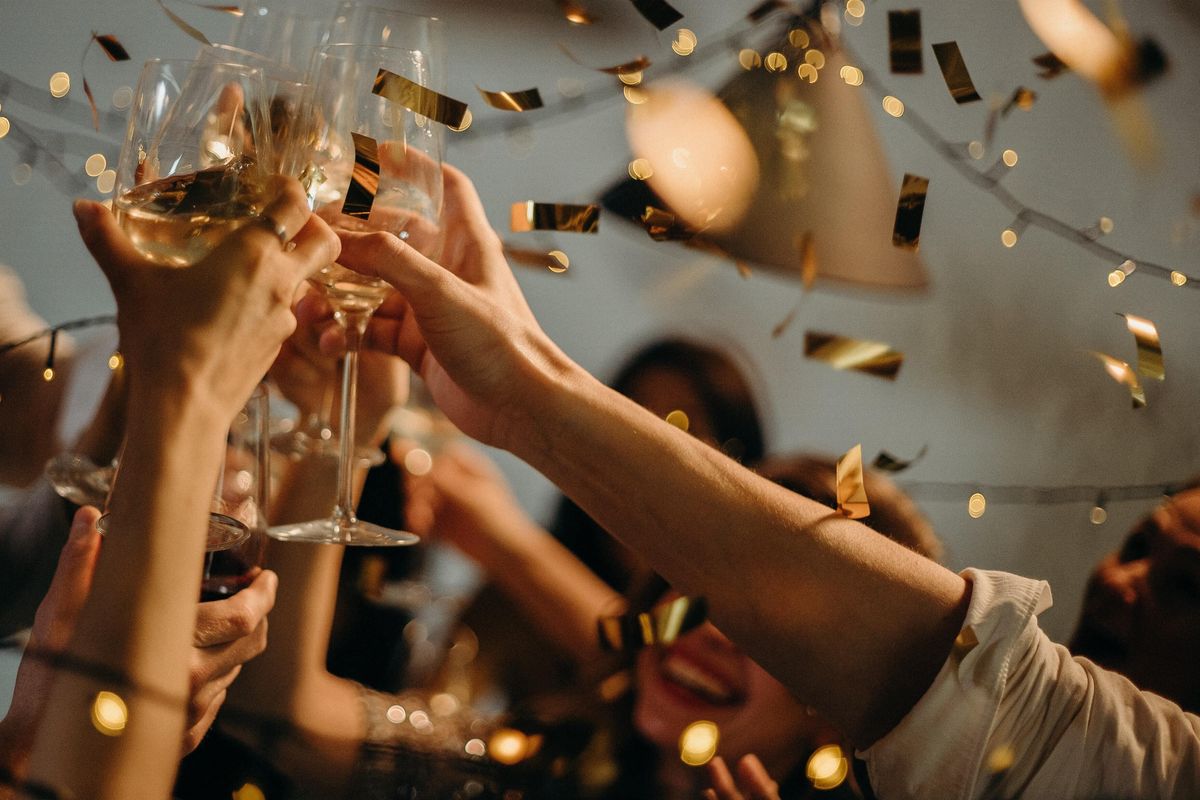 The new year is three days away, and New Year's Eve celebrations are here to help you celebrate.
---
Along with all holidays and celebrations this year being a bit different, New Year's Eve is looking to be the same. Although most events can be found virtually this year, some Austin venues will be hosting a socially-distanced experience.
Here are nine events you can participate in to kick off the new year.
Virtual events
Austin's New Year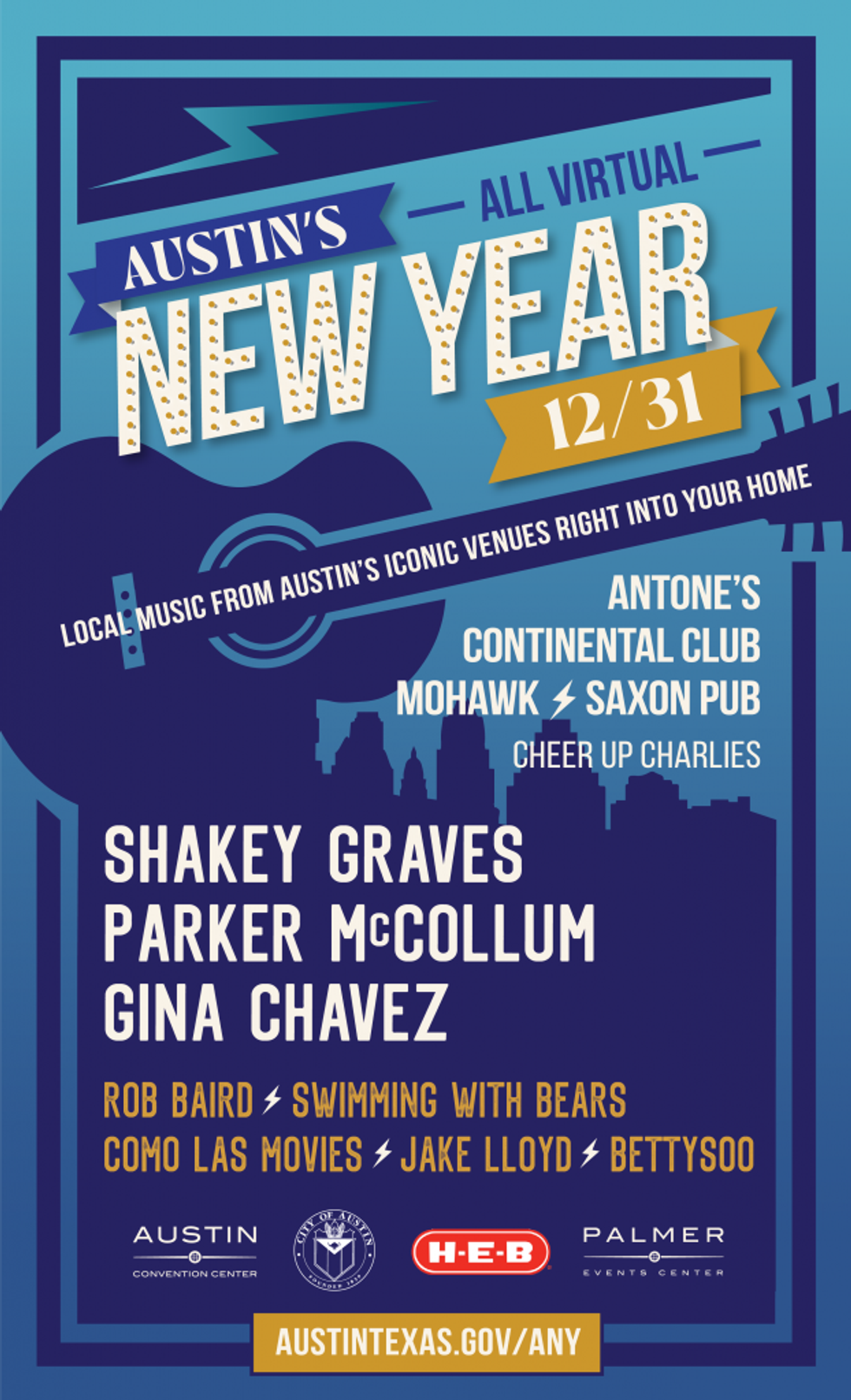 You can start celebrating New Year's Eve early this year from the comfort of your own home by attending Austin's New Year virtual event.The event features a lineup on local musicians performing at some of Austin's most iconic venues and will be streamed for free on YouTube, the city of Austin's Facebook and IGTV, online and cable TV. The lineup includes Shakey Graves, Parker McCollum, Gina Chavez, Como Las Movies, Swimming With Bears, BettySoo, Rob Baird and Jake Lloyd. The local musicians will perform at some of Austin's most iconic venues such as Antone's, Cheer Up Charlies, The Continental Club, Mohawk and The Saxon Pub. More information on Austin's New Year can be found here.
The Jungle Show: Live Streaming from Antone's
The annual Jungle Show will be a live stream this year featuring ZZ Top's Billy Gibbons, Jimmie Vaughan, Double Trouble drummer Chris Layton, Sue Foley and B3 giant Mike Flanigin playing from the iconic Austin venue Antone's. The tickets for the virtual event range from $25-$200, depending on if you want to purchase some merchandise along with your ticket. The stream will be broadcasted on New Year's Eve at 7 and 10 p.m. More information on The Jungle Show and tickets can be found here.
Snoop Dogg Virtual New Year's Eve Special
Snoop Dogg will be hosting a virtual New Year's Eve party that can be tuned in from anywhere in the world. The free event will start at 10 p.m. featuring appearances from Go Big Show judges Rosario Dawson, Jennifer Nettles, Cody Rhodes and Bert Kreischer. More information on the event and how to RSVP can be found here.
Virtual Times Square Ball Drop
After 114 years of crowds and the infamous New York City ball drop, the event will take place virtually. In September, the Times Square Alliance announced that the New Year's Eve celebration will still take place, despite the pandemic. This year, an app was developed to help guests celebrate virtually by creating a personalized avatar, exploring a virtual Times Square, playing games and live streaming the countdown to midnight from the comfort of your homes. More information on the event can be found here.
Docs Drive In Theatre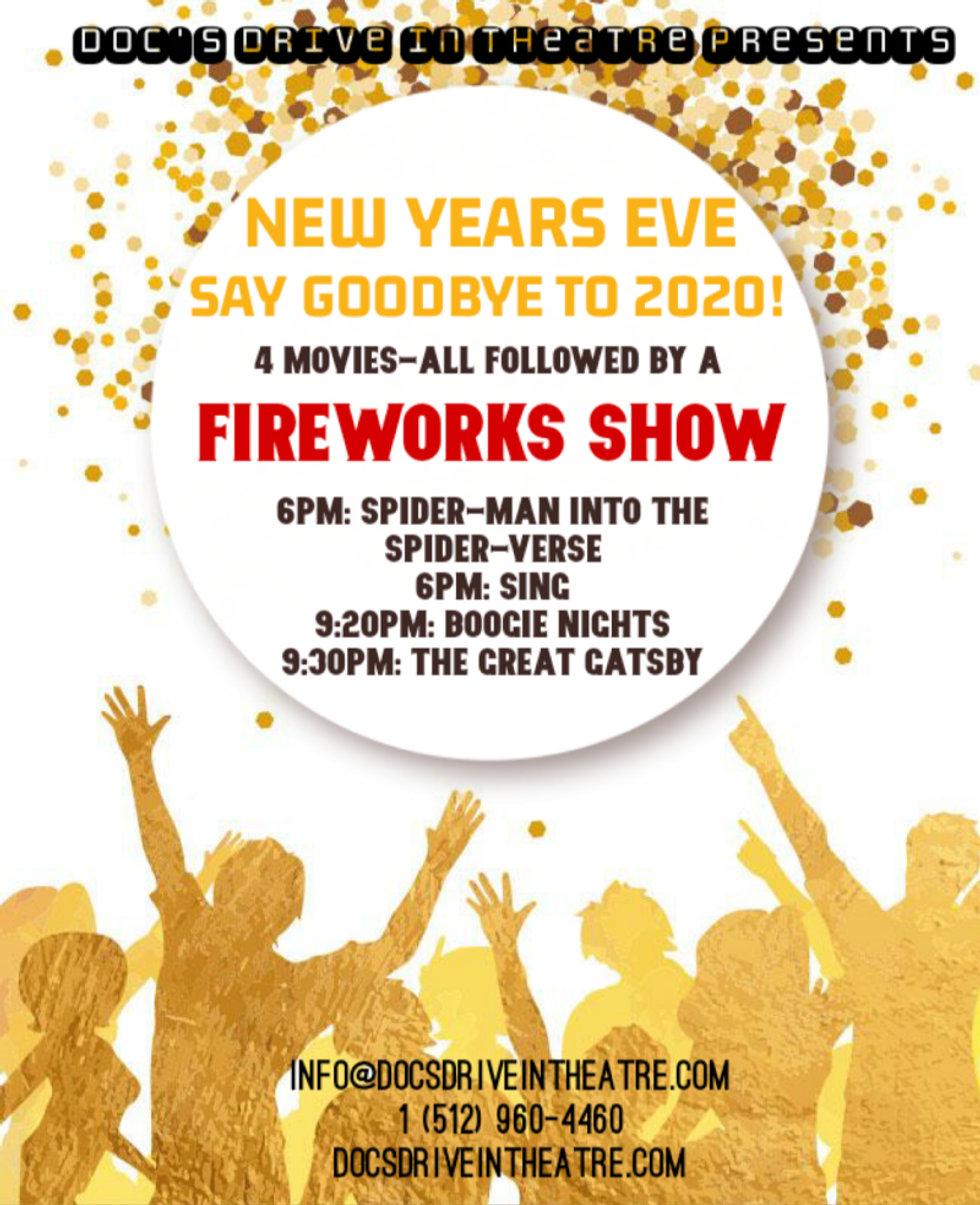 Doc's Drive In Theatre, in Buda, is having a movie marathon for any homebody looking to leave their home this New Year's Eve. Doc's will show "Spider-Man Into the Spider-Verse," "Sing," "Boogie Nights" and "The Great Gatsby" followed by a firework show going into midnight. Tickets are $25 per car for each showing. More information on the event and tickets can be found here.

Speakeasy's New Year's Eve Bash

Speakeasy, located at 412 Congress Avenue, is hosting their annual New Year's Eve Bash with a socially-distanced experience for guests to celebrate the new year safely. The annual event will have live music from local DJs and bands, party favors including festive hats and noisemakers and a complimentary champagne toast at midnight. Tickets range from $91-$150. More information on the event and tickets can be found here.
Hotel Van Zandt Presents: Twenty Twenty Done
This year, Hotel Van Zandt, located at 605 Davis St., is offering an in-person New Years' Eve experience including a cocktail soiree, games and a one night stay at the hotel. Along with the one night accommodation at the hotel, the event features four craft cocktails per person, games and a distanced seating area for guests to enjoy live music from a local DJ. Only one ticket option is still available for the event, which features three rooms at the Van Zandt for six people for $1,1169. More information on the event and tickets can be found here.
New Year's Eve Bash at The White Horse
Celebrate New Year's Eve at the White Horse, located at 500 Comal St., with local musicians to countdown to midnight. The 21-and-up event will have live music, drinks and food to purchase. The lineup includes Garret T Capps, Mayeux & Broussard and Kathryn Legendre for a $10 cover charge. More information on the event and tickets can be found here.
House of Tones NYE Masquerade featuring OFFAIAH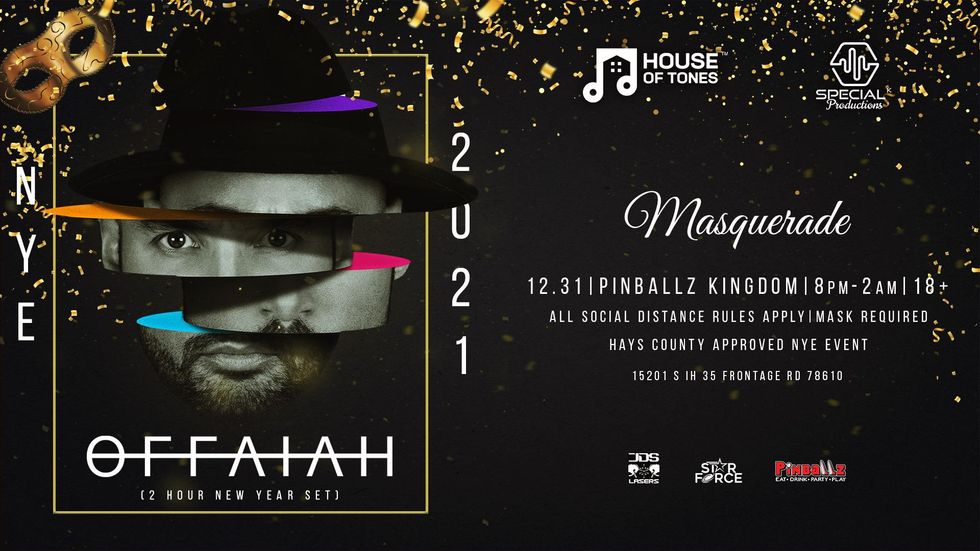 House of Tones is throwing a special New Year's Eve masquerade party this year featuring OFFAIAH, Special K, JDS and Star Force to end your year right. The event will be located at Pinballz Kingdom in Buda to offer a socially distanced experience for guests as they count down to midnight. Along with performers, the event will have lasers, vendors, VIP tables, arcades, food and more starting at 8 p.m. General admission tickets range from $40-$50. More information on the event and tickets can be found here.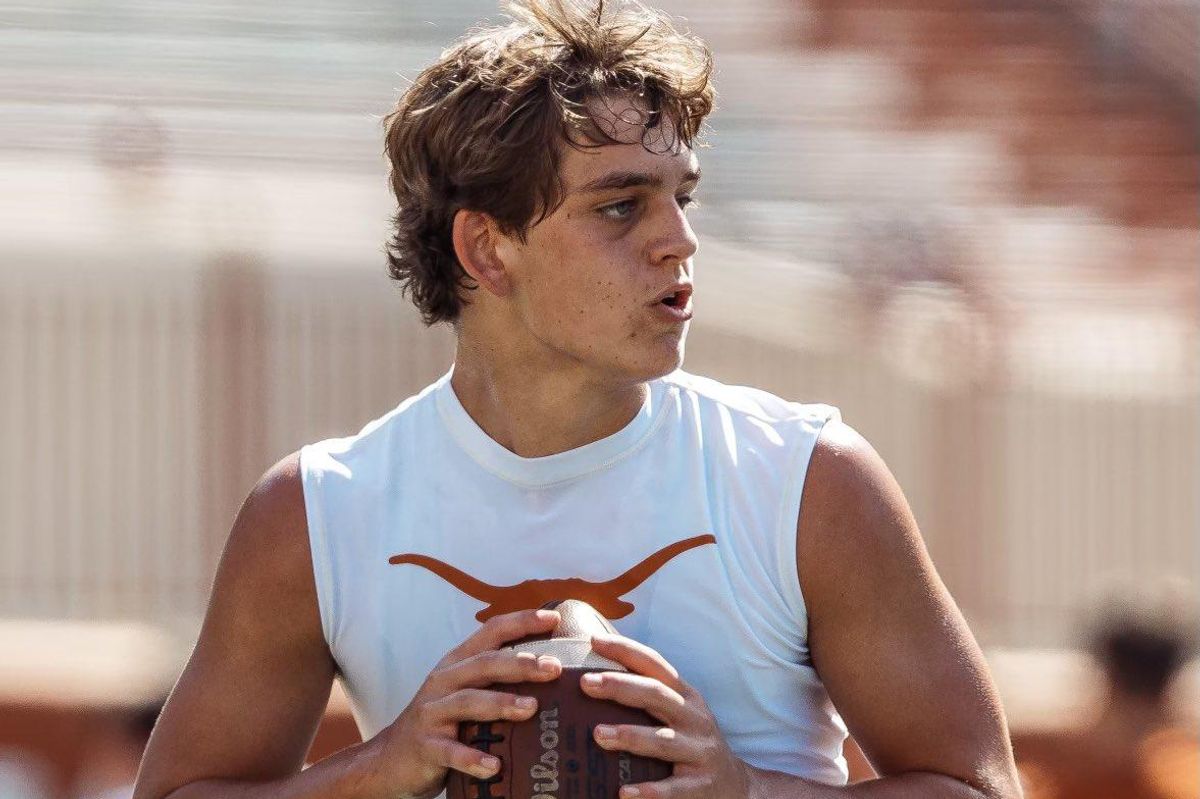 Arch Manning, the latest prospect in the Manning football family and No. 1 recruit in the class of 2023, has committed to the University of Texas.
Manning is the nephew of Eli and Peyton Manning and the son of Cooper Manning, a former wide receiver for Ole Miss. The Manning football legacy began with Archie Manning, Arch Manning's grandfather and namesake who played for the New Orleans Saints throughout the 1970s.
Manning joins head Texas football coach Steve Sarkisian's program after a disappointing 5-7 first season. Manning, who has been the starting quarterback at New Orlean's Newman High School since he was a freshman, was the No. 1 recruit in the 2023 class, according to 247sports.
Manning had plenty of SEC suitors, including Georgia, Alabama and LSU, but committed to Texas after a recent visit to Austin.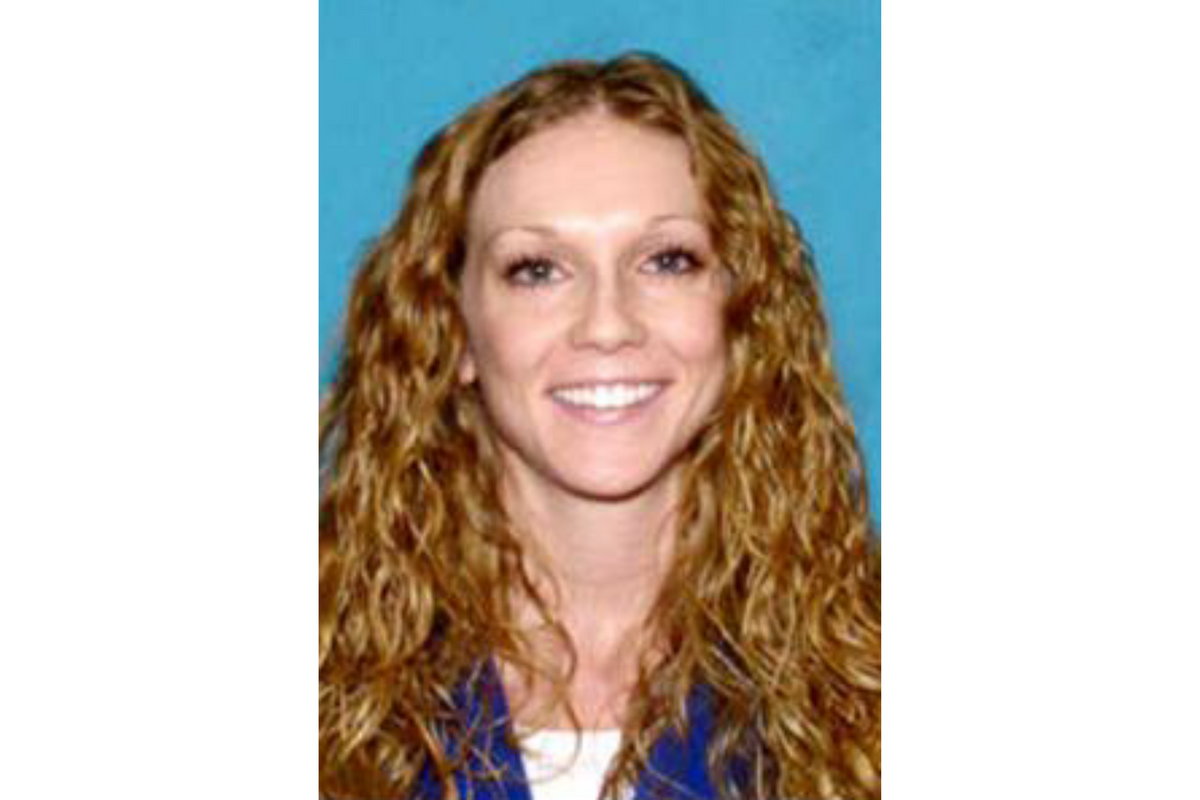 The Lone Star Fugitive Task Force has found the Jeep belonging to Kaitlin Armstrong, the accused murderer of professional cyclist Moriah "Mo" Wilson.
Armstrong is suspected to have killed Wilson—who was visiting Austin for a race in Hico, Texas last month—in a crime of passion after Wilson met up with her short-term ex-boyfriend Colin Strickland.
The Task Force said the black Jeep Cherokee was sold to a South Austin CarMax dealership on May 13, one day after being questioned by the Austin Police Department, for $12,200.
Armstrong was spotted at Austin-Bergstrom International Airport the next day, en route to LaGuardia Airport, but officials said they lost her trail after she was dropped off at Newark Liberty International Airport on May 18.
Investigators were unable to find any flight reservations under the name "Kaitlin Armstrong" and believe she may be using her sister's name, Christine.
The case has been designated as a U.S. Marshals Service major case, which brings in more resources to the investigation; officials consider Armstrong dangerous. According to an anonymous tipster, Armstrong became "furious," when she found out about Wilson and Strickland's meeting and wanted to "kill" her.
Authorities believe the longer Armstrong is evading arrest, the more dangerous she may become, so anyone who sees her is encouraged to call 911 instead of approaching her. A $6,000 reward, along with an additional $15,000 from an anonymous donor, has been issued for information leading to her capture.