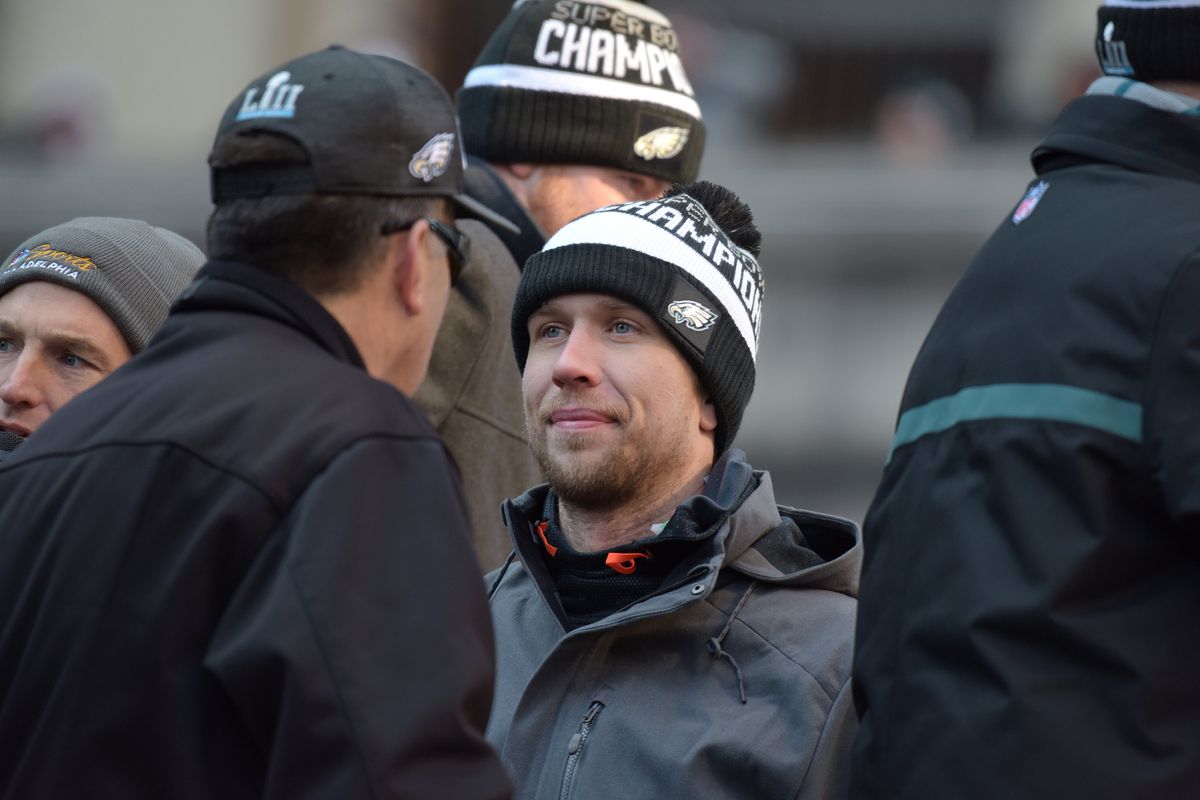 (Matt Smith/Shutterstock)
Quarterback Nick Foles, an Austin native who attended Westlake High School, is making waves again in a relief role for an NFL team.
---
Foles, who garnered fame in 2018 for winning the Super Bowl MVP as the backup quarterback for the Philadelphia Eagles, entered as a substitute for the Chicago Bears midway through their game Sunday against the Atlanta Falcons.
Down 16 points in the fourth quarter—familiar territory for Foles, who has gained a reputation for come-from-behind wins—the former University of Arizona product helped score 23 unanswered points en route to a victory.
In addition to his leadership on the field, Foles follows in his family's footsteps as a restaurateur. He co-owns ATX Cocina with his father, Larry Foles, who is part of the restaurant empire Guy+Larry Restaurants—the group behind Roaring Fork, Salty Sow, Tumble 22 Hot Chicken, Red Ash Italia and ATX Cocina. Larry also co-founded Eddie V's, which he later sold.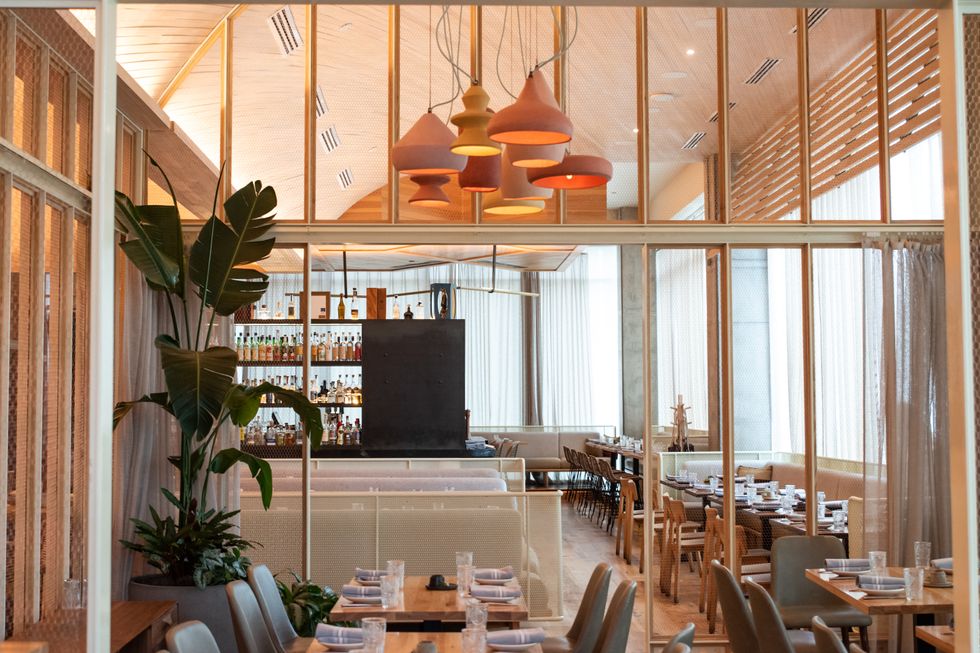 ATX Cocina is one restaurant Larry Foles, the father of NIck Foles, owns with his son.(Courtesy ATX Cocina)
Larry said he actually predicted his son would make his Chicago debut Sunday based on a change of helmet that mirrored the helmet he used during Super Bowl 52 in 2018.

"Yesterday I had that one pegged—I told my wife, he's playing tomorrow," Larry said. "She asked, 'How do you know?' and I said it's because he changed helmets."
But even Nick Foles was ultimately "shocked" to replace Bears starter Mitchell Trubisky, according to his father.
Foles has already been named the Chicago Bears starter next week, giving the Austin Metro three starting quarterbacks in the NFL. Drew Brees, another Westlake product, has long been the leader of the New Orleans Saints, and Baker Mayfield, the No. 1 pick of the Cleveland Browns in 2018.
And adding to the intrigue, the Chicago Bears are slated to play the Tampa Bay Buccaneers on Oct. 8 as part of Thursday Night Football. If Foles were to start, he would compete against former New England Patriots star quarterback Tom Brady who he defeated two years ago in the Super Bowl.
"It'd be Super Bowl 52 revisited—different teams, but it'd be pretty cool," Larry said.
More on weekend football: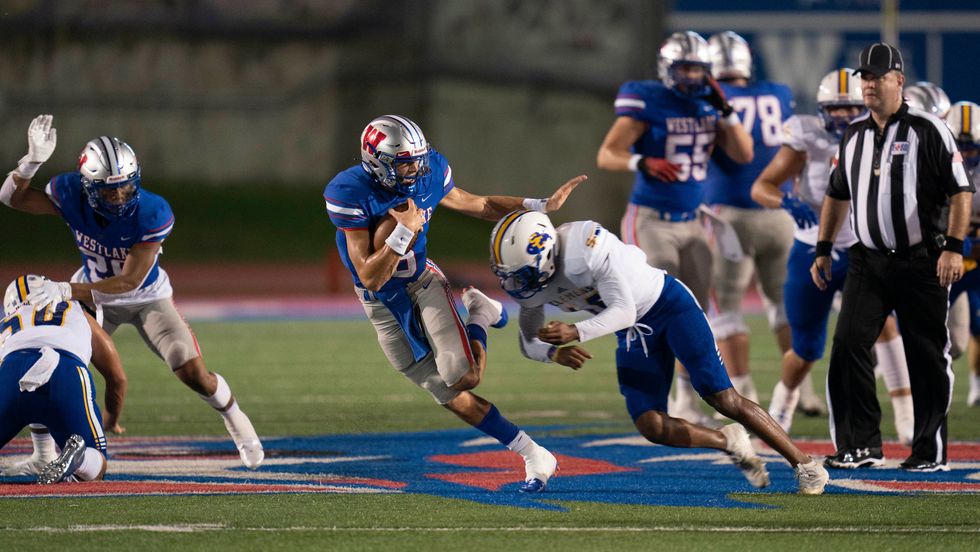 Photo essay: State champs Westlake High dominates the field despite limited fans in season opener(Bob Daemmrich)