Get connected with our daily update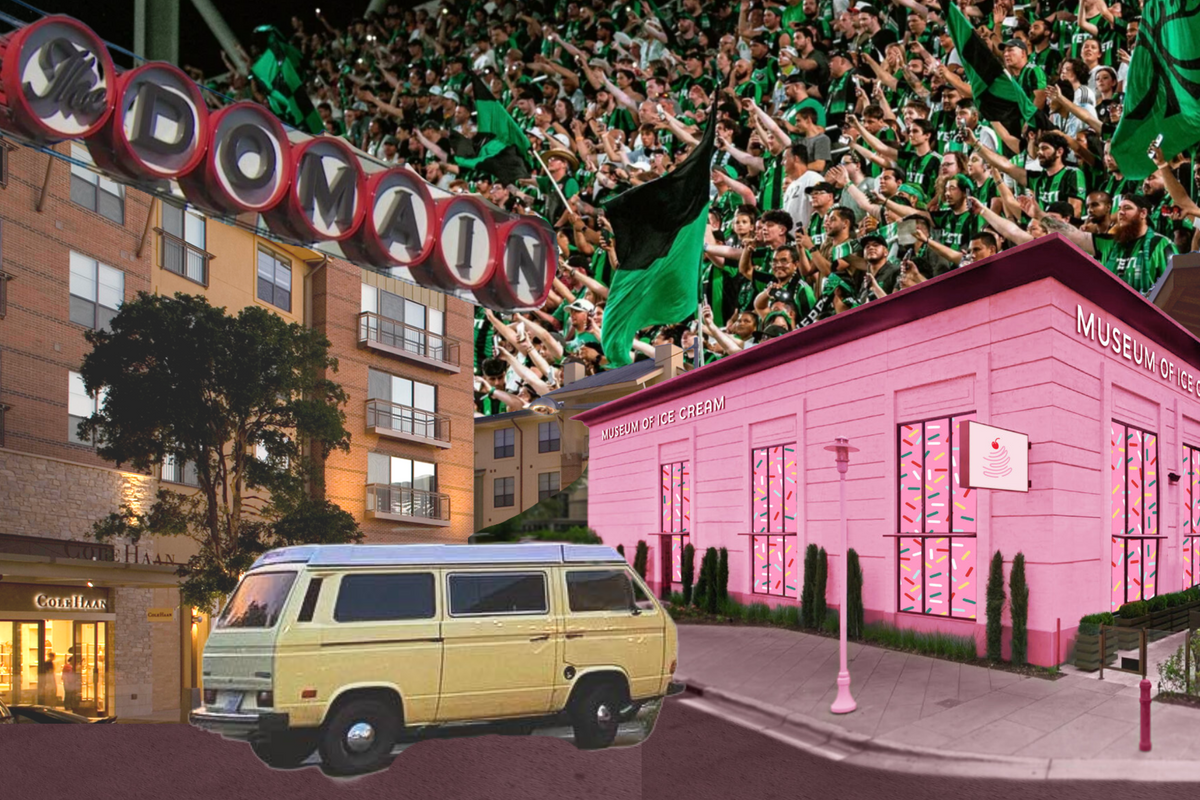 It's a recent Wednesday night and a crowd is queuing at the Museum of Ice Cream, an Instagram-friendly hotspot comprised of installations including a plastic-sprinkled-filled swimming pool and rideable pink animal crackers that recently took up residence at the Domain shopping and entertainment complex.
---
A little over a mile away, fans pack into Q2 Stadium, Austin's first professional sports stadium and home to the Austin FC professional soccer club, which is midway through its first season.
As the world tiptoes back to normalcy despite a continuing pandemic, North Austin continues to court new businesses that are making a major impact on both the city's economy and the local landscape. But with all of this change and development, how do longtime residents and business owners feel about North Austin's sustained growth?
After all, North Austin has changed significantly over the years. After some started calling the city "Silicon Hills" in the 1980s due to the influx of tech companies to the area, many of those companies settled in North Austin, with some of them opting to office at the Domain—a retail, entertainment, office and residential complex that quickly became a second city-center after it opened in 2007. Even Apple, which already has a significant presence in town, plans to mark the 30th anniversary of its first Austin office with the debut of a $1 billion campus in Northwest Austin in 2022.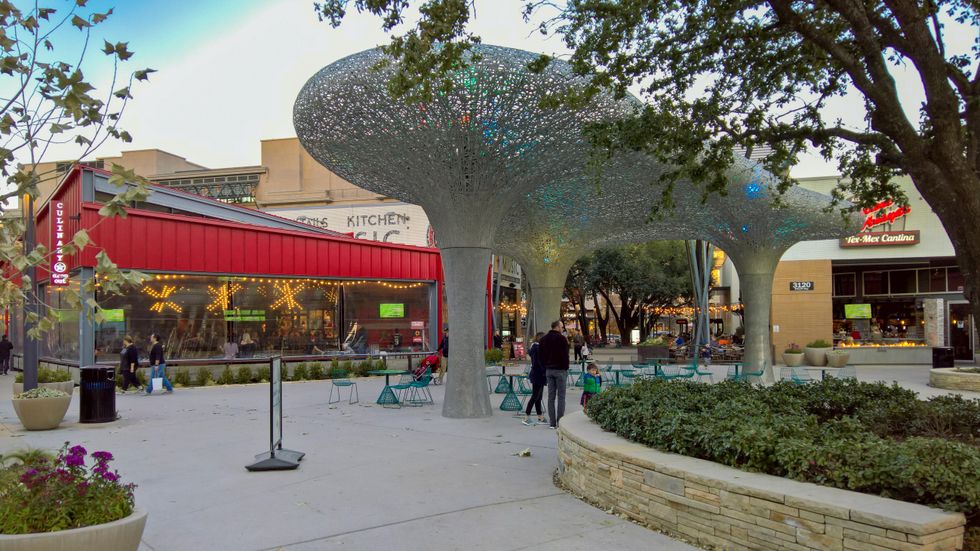 (Shutterstock)
Mike Lavigne has lived in North Austin for more than 20 years and has been a resident of the Crestview neighborhood since 2002.

"We have a 12-year-old daughter and I can't think of a better place on earth to raise a child," Lavigne said. "(The neighborhood) is mixed in terms of age and economic status. It still has diversity and, most importantly, it has families."
Lavigne said that as a whole he appreciates the role that places like the Domain serve in Austin.
"We need those multiple city centers. The Domain and Mueller are the few places that have been able to take some of the stress off single-family neighborhoods," he said. "I like that there's a place for apartments and retail and all of those things that don't need to be everywhere but do better when they're together. I think that's necessary and it's a smart way to grow."
That doesn't mean, however, that Lavigne isn't concerned about the impact that the influx of chain shops, restaurants and bars in the area are having on small business owners and the "old Austin" vibe in general. As a partner in Violet Crown Clubhouse, a neighborhood hangout for Crestview and Brentwood residents that features an arcade and an ice cream shop, and as an investor in the oddly wonderful holiday-themed dive bar LaLa's Little Nugget, Lavigne can attest firsthand that the pandemic has been "a kick in the pants" for local businesses.
"There's definitely a lot of places that were epicenters for communities that are just gone and they're not going to come back. It's up to us to create new places and keep things odd and unpredictable. That's on us to do as natives," he said. "(When it comes to progress) there's no turning back now. Whether it's good or bad remains to be seen."
Austin is currently ranked nationally as the second most overvalued market in the nation, and finding homes in the North Austin area can be next to impossible. Jen Sparks, broker and owner of Kifer Sparks Agency, said that currently there are only seven homes on the market and 38 homes with pending contracts in the Domain area between Mopac and I-35 and 183 and Walnut Creek.
"The consistent growth in the Domain area by top-tier employers continues to attract highly skilled tech talent, which is in turn driving competition in the real estate market. With a large number of restaurants and nightlife options and the new Q2 Stadium, the demand for single-family homes continues to break records," Sparks said. "Although the market historically slows in the fall, I anticipate the inventory in this area will continue to remain low, which will in turn cause prices to rise."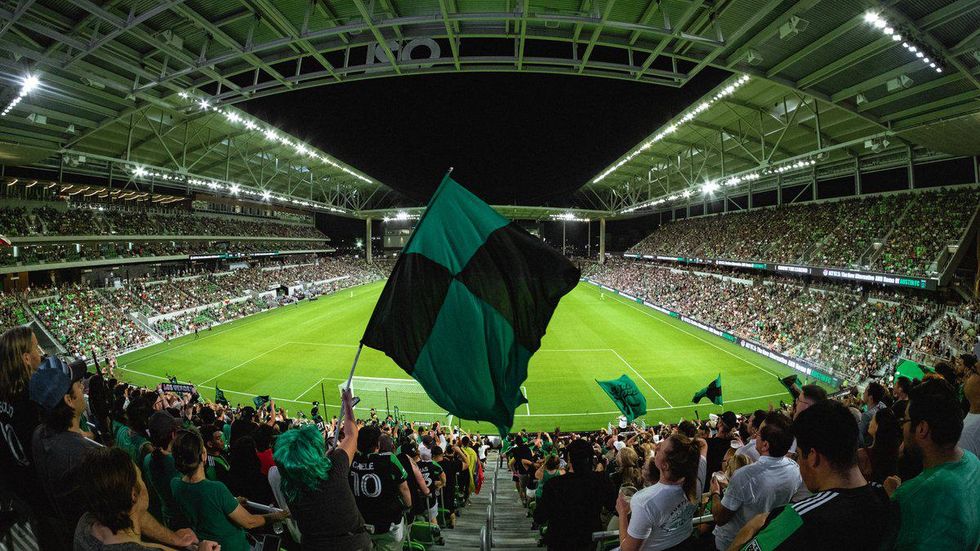 Jenni Carter has run her vehicle inspection business, Sticker Stop, on Burnet Road for the past 15 years. She said it was "pure luck" that she found the property, which is now located less than a mile from Q2 Stadium.
"For us, the growth has been amazing. The more the area grows, the more the business grows. We have been very fortunate," she said. "When we first opened, the majority of our customers were commuters, they worked in this area. Now it seems we have a very even mix of customers that reside around the Burnet Road corridor and work here."
While Lavigne said he enjoys visiting the Domain and looks forward to attending some Austin FC games, he hopes Austinites will continue to buy local in an effort to help keep Austin, well, weird.
"I would say that if there is a cool place in your neighborhood and it's a small local business, make sure you're supporting them double," Lavigne said. "The Domain doesn't need your help, but we do. We don't get the same kind of subsidies that the big guys get. If you care and you want to keep a place, you've got to spend your money there."
Read more on the growing city: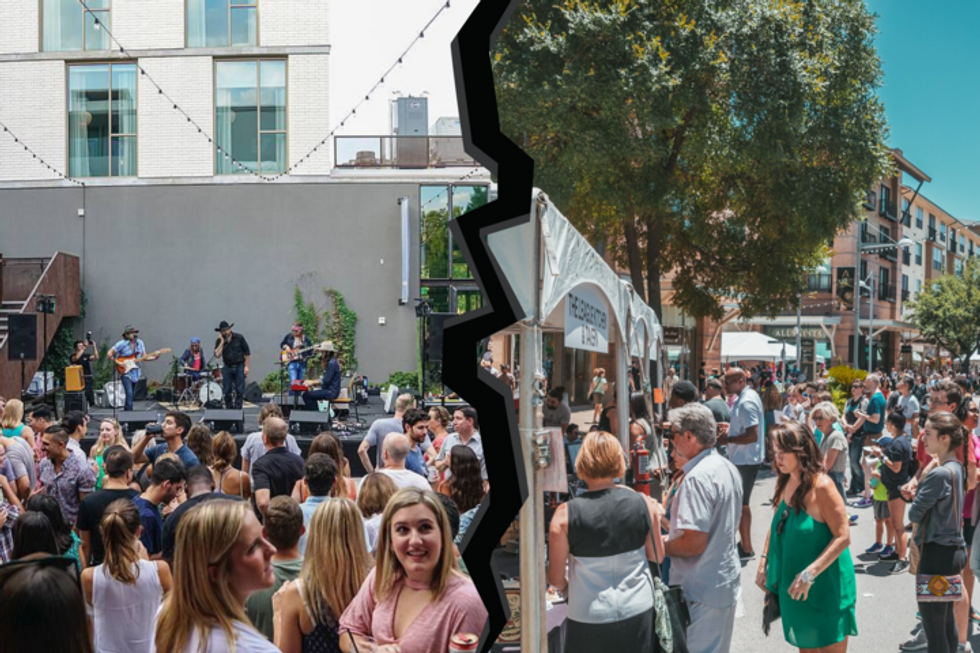 North vs. South: The 'Yuppies' and 'Bubbas' of Austin are divided by more than Lady Bird Lake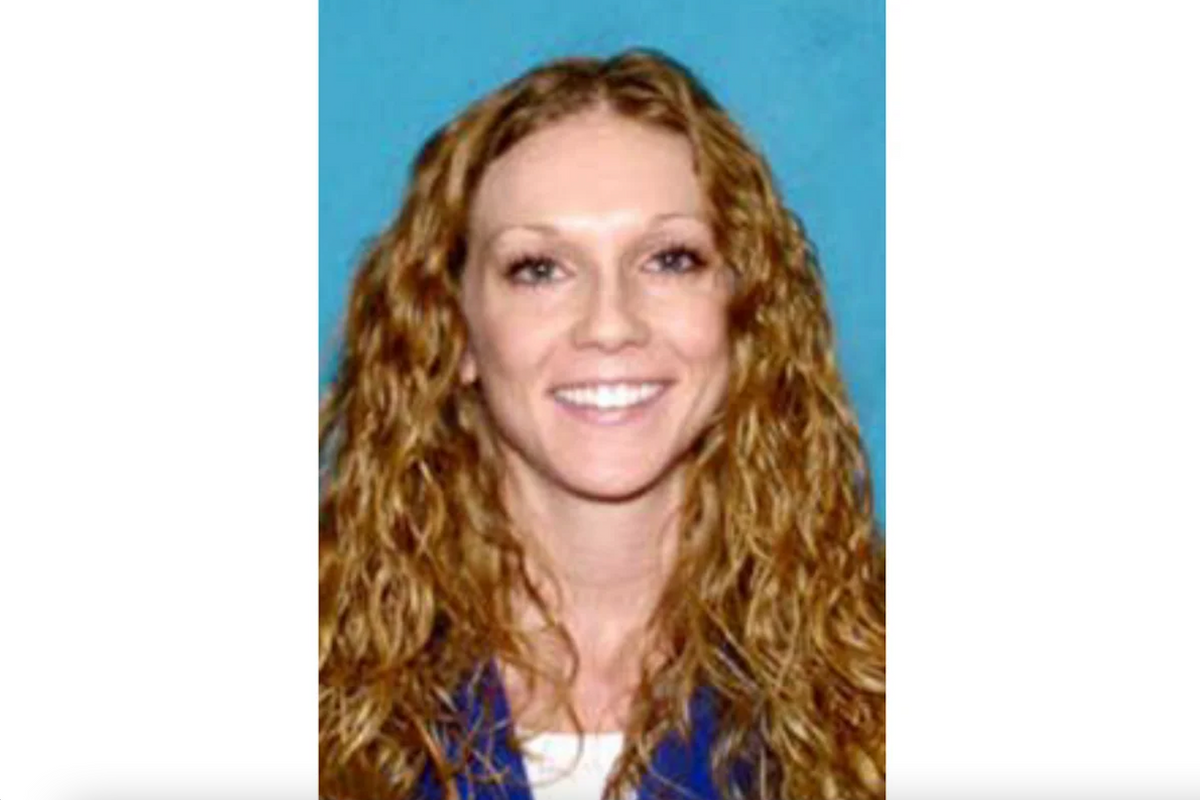 The Austin woman suspected of killing star cyclist visiting from out of town, Moriah "Mo" Wilson, has now been captured after evading arrest for more than a month.
Kaitlin Marie Armstrong, an Austin yoga instructor, is believed by officials to be the killer of Wilson, who was found with gunshot wounds in a friend's house on May 11. The murder is being investigated as a crime of passion after Wilson met up with Armstrong's ex-boyfriend.
According to the U.S. Marshals, Armstrong was located at a hostel on Santa Teresa Beach in Provincia de Puntarenas, Costa Rica. Officials said she may have been using her sister's name after fleeing Austin on May 14, the day after police questioned her. She was last identified at Newark Liberty International Airport on May 18.
Federal authorities say they plan on returning Armstrong to the U.S., where she'll face charges of murder and unlawful flight to avoid prosecution.
Here's a timeline of events since the night of Wilson's murder.
The night of her death, Wilson met with Armstrong's ex-boyfriend Colin Strickland, a fellow pro cyclist. According to an affidavit, the pair went swimming, then to dinner, before he dropped Wilson off at her friend's home where she was staying in East Austin at around 8:30 p.m.
While Wilson and Stickland had previously had a romantic relationship, Stickland said the two were friends. The affidavit says Strickland lied to Armstrong about his whereabouts that evening.
Video footage shows Armstrong's Jeep pulled up nearby the home within a minute of Wilson arriving home.
At around 10 p.m., Wilson's friend called Austin police after finding her in a pool of blood. Wilson had been staying with the friend ahead of the upcoming bike race in nearby Hico, Texas.
Armstrong was brought in for questioning the day after the murder and released after appearing "very still and guarded" when confronted with video evidence.
The Lone Star Fugitive Task Force said her black Jeep Cherokee was sold to a South Austin CarMax dealership on May 13 for $12,200.
She leaves from the Austin airport on May 14.
Shell casings found on the scene matched a gun belonging to Armstrong.
Austin police obtained an arrest warrant for Armstrong on May 17.
She took a flight from Newark Liberty International Airport to San Jose, Costa Rica on May 18 using a fraudulent passport, according to the Marshals.
On May 25, another warrant was obtained for unlawful flight to avoid prosecution.
On June 29, she was captured by the U.S. Marshals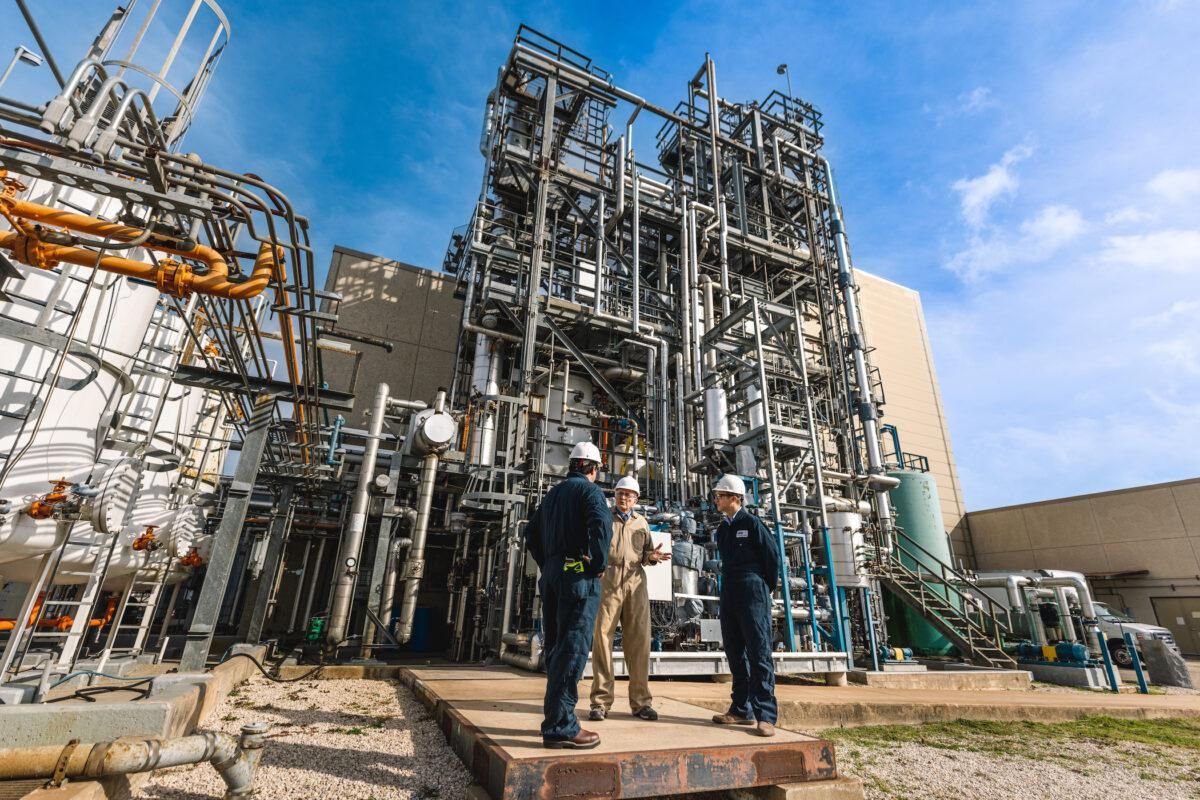 On Thursday, the Supreme Court limited the Environmental Protection Agency's authority in regulating greenhouse gases, a move that comes at a time when experts have warned about the need to take action on climate change.
The ruling was brought after a challenge to a lower court opinion brought by Texas and more than a dozen other states.
Vaibhav Bahadur, an associate professor in the Cockrell School of Engineering at the University of Texas at Austin called the SCOTUS decision significant, noting that Texas is the biggest energy producer in the U.S., and produces more energy than the United Kingdom.
"Power generation accounts for a significant fraction of U.S. carbon emissions, and the EPA loses its ability to control what's happening in about half of that sector," Bahadur said. "And it's not just the U.S., I think people and environmentalists on pretty much anywhere on the planet will be disappointed because this is going in the wrong direction. We know we want to be decarbonizing, and this is essentially putting a roadblock on progress toward decarbonization."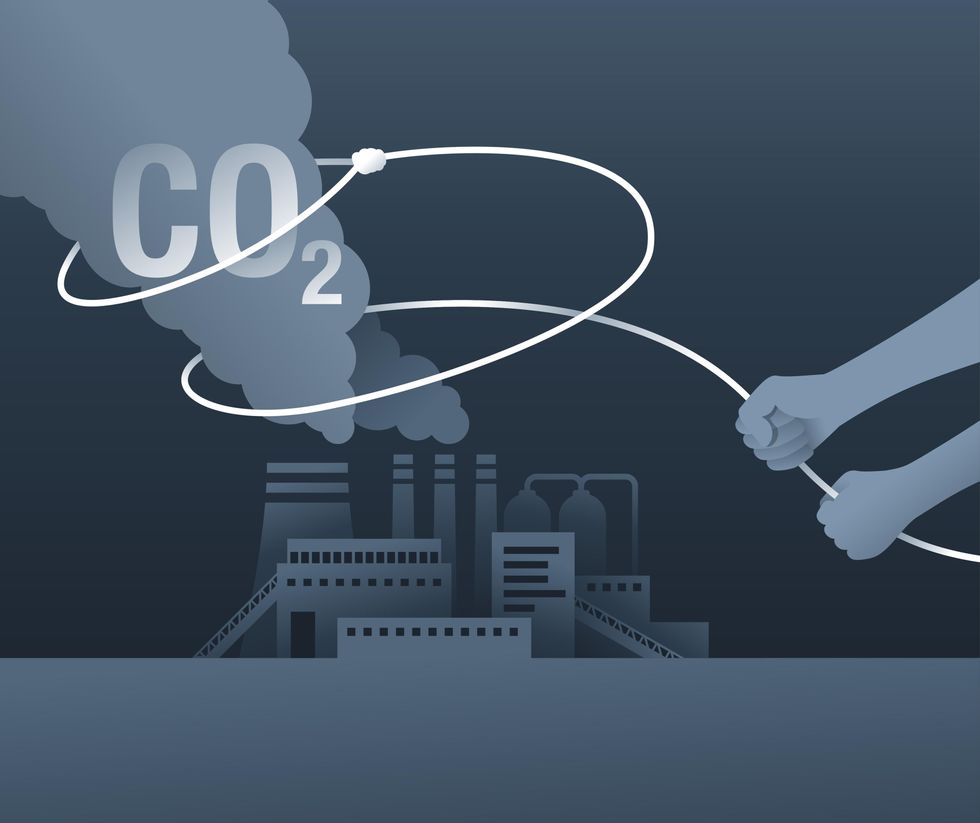 So, we're going to need some insurance, Bahadur says. He's carrying out work that'll act as such through his research on carbon capture and sequestration (CCS), the process of sucking carbon from the air and burying it.
For the past five years, he's been working on a novel approach to storing carbon. It involves supercharging the formation of carbon dioxide-based crystal structures and storing billions of tons of carbon under the ocean floor.
"If all of this is successful, then we will have another option for safely and responsibly storing carbon at the bottom of the seabed for essentially eternity," Bahadur said.
Still, Bahadur talked about a different approach to responsibly cutting down emissions in the next decade, and doing so in a meaningful and substantial way, then the environment will eventually heal itself and we might not need CCS.
But that's not the path we're headed down.
"We're already starting to see temperature records being shattered this year, and we're still to hit peak summer," Bahadur said. "All of this just makes me think that we need CCS to a larger extent, and possibly sooner than what a lot of scientists anticipate, especially if we can't keep our emissions in check."
Gary Rochelle, a professor in the department of chemical engineering at UT, thinks CCS was ready to be deployed in 2010 and those 12 years have made a difference.
"But now we've emitted all that CO2," Rochelle said. "And unfortunately, unlike other pollutants, when you emit CO2, it's there. It's not going away."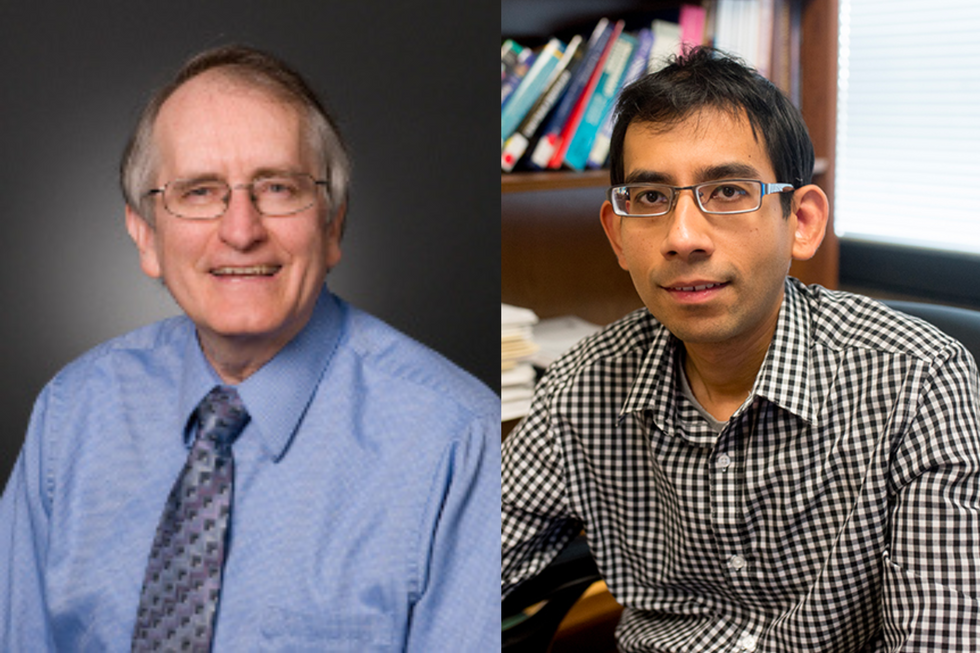 Gary Rochelle and Vaibhav Bahadur are both researching technology to address carbon emissions. (UT)
Still, the delay is good in that now researchers like him have had time to learn about and improve the technology, allowing for fewer problems once it's deployed.
In December, UT announced a licensing agreement with advanced technology company Honeywell. The technology from that is targeted at power, steel, cement and other industrial plants to lower emissions.
Rochelle has been working on the technology since 2000 as part of an international collaborative effort. When he talked to Austonia on Thursday, he had just had calls with collaborators in Germany and Norway. Currently, he's working with some Ph.D. students on addressing a chemical reaction that can happen with the technology known as oxidation that could lead to ammonia emissions and cause problems for a large-scale commercial unit.
Rochelle says he's driven to this work because he wants to make a contribution.
"We're trying to develop this technology so that we can make a difference," Rochelle said. "It's a nice problem to work on. The students are motivated and those are the primary things which drive us."
Meanwhile, Texas Gov. Greg Abbott celebrated the high court's decision which acted as a blow to President Joe Biden's plan to reduce emissions.
"Today's landmark victory against an out-of-control administration is also a big win for Americans who worry about skyrocketing energy costs due to expensive federal regulations that threaten our energy industry," Abbott said. "President Biden cannot keep attacking the energy industry and the hardworking men and women who power our nation."