Get connected with our daily update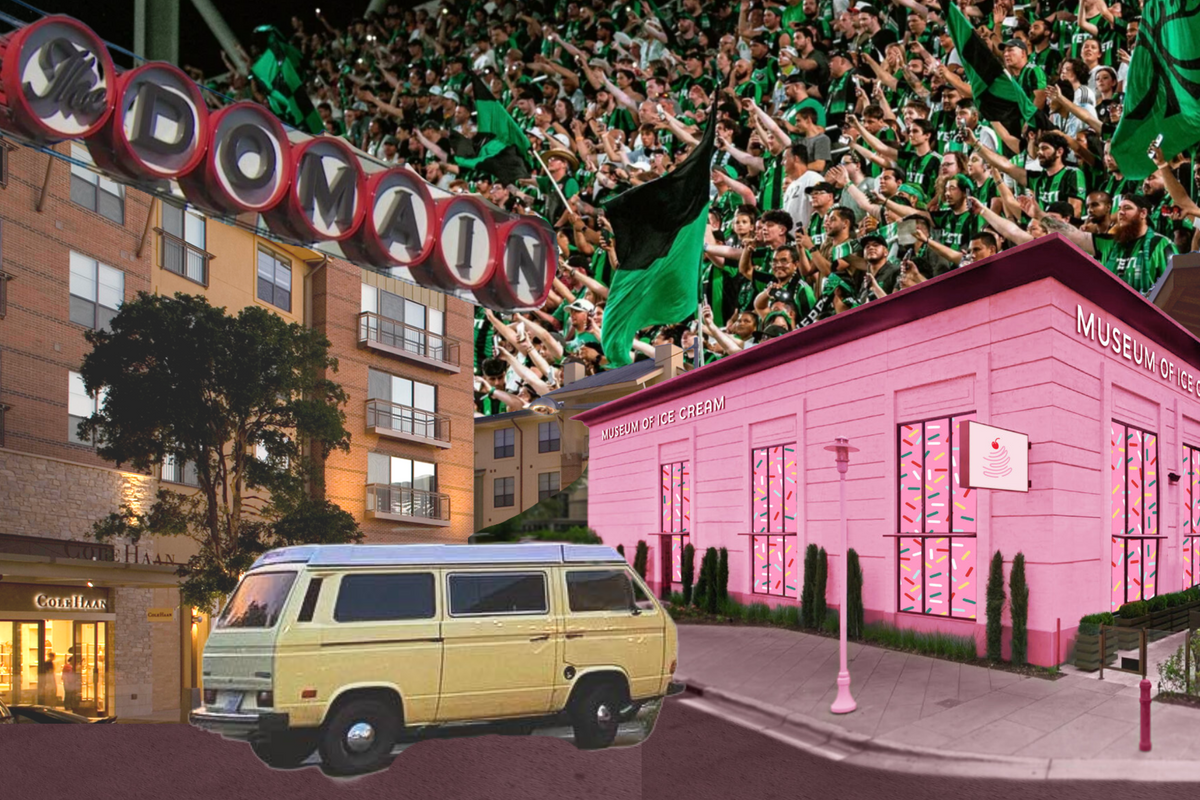 It's a recent Wednesday night and a crowd is queuing at the Museum of Ice Cream, an Instagram-friendly hotspot comprised of installations including a plastic-sprinkled-filled swimming pool and rideable pink animal crackers that recently took up residence at the Domain shopping and entertainment complex.
---
A little over a mile away, fans pack into Q2 Stadium, Austin's first professional sports stadium and home to the Austin FC professional soccer club, which is midway through its first season.
As the world tiptoes back to normalcy despite a continuing pandemic, North Austin continues to court new businesses that are making a major impact on both the city's economy and the local landscape. But with all of this change and development, how do longtime residents and business owners feel about North Austin's sustained growth?
After all, North Austin has changed significantly over the years. After some started calling the city "Silicon Hills" in the 1980s due to the influx of tech companies to the area, many of those companies settled in North Austin, with some of them opting to office at the Domain—a retail, entertainment, office and residential complex that quickly became a second city-center after it opened in 2007. Even Apple, which already has a significant presence in town, plans to mark the 30th anniversary of its first Austin office with the debut of a $1 billion campus in Northwest Austin in 2022.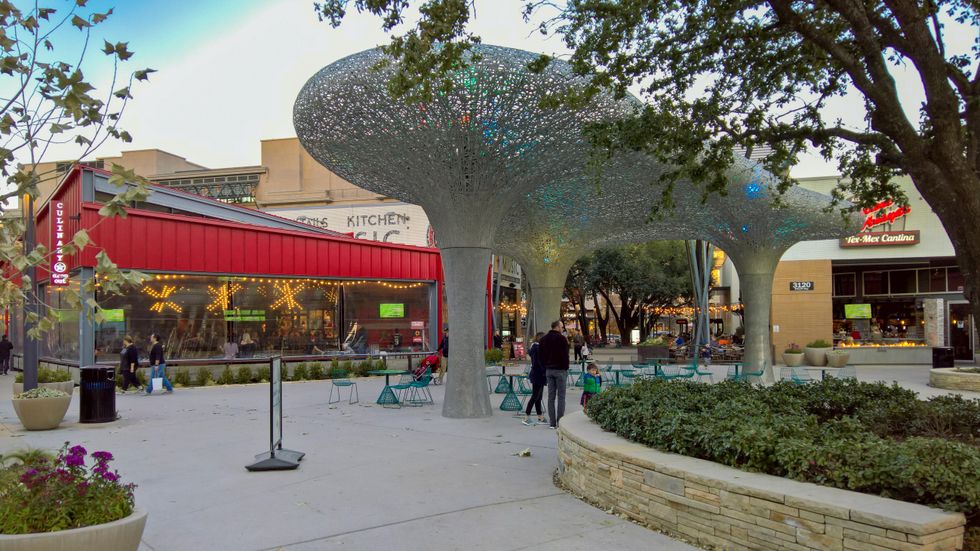 (Shutterstock)
Mike Lavigne has lived in North Austin for more than 20 years and has been a resident of the Crestview neighborhood since 2002.

"We have a 12-year-old daughter and I can't think of a better place on earth to raise a child," Lavigne said. "(The neighborhood) is mixed in terms of age and economic status. It still has diversity and, most importantly, it has families."
Lavigne said that as a whole he appreciates the role that places like the Domain serve in Austin.
"We need those multiple city centers. The Domain and Mueller are the few places that have been able to take some of the stress off single-family neighborhoods," he said. "I like that there's a place for apartments and retail and all of those things that don't need to be everywhere but do better when they're together. I think that's necessary and it's a smart way to grow."
That doesn't mean, however, that Lavigne isn't concerned about the impact that the influx of chain shops, restaurants and bars in the area are having on small business owners and the "old Austin" vibe in general. As a partner in Violet Crown Clubhouse, a neighborhood hangout for Crestview and Brentwood residents that features an arcade and an ice cream shop, and as an investor in the oddly wonderful holiday-themed dive bar LaLa's Little Nugget, Lavigne can attest firsthand that the pandemic has been "a kick in the pants" for local businesses.
Since 1972, Lala's Little Nugget has provided Christmas year round in Austin. (Lala's Little Nugget)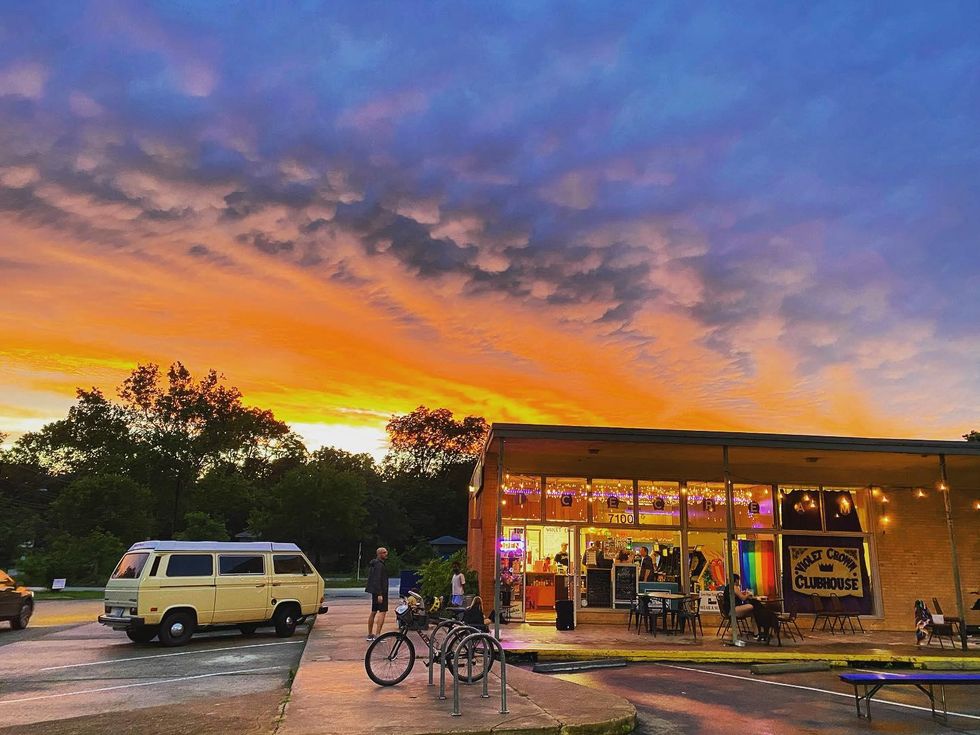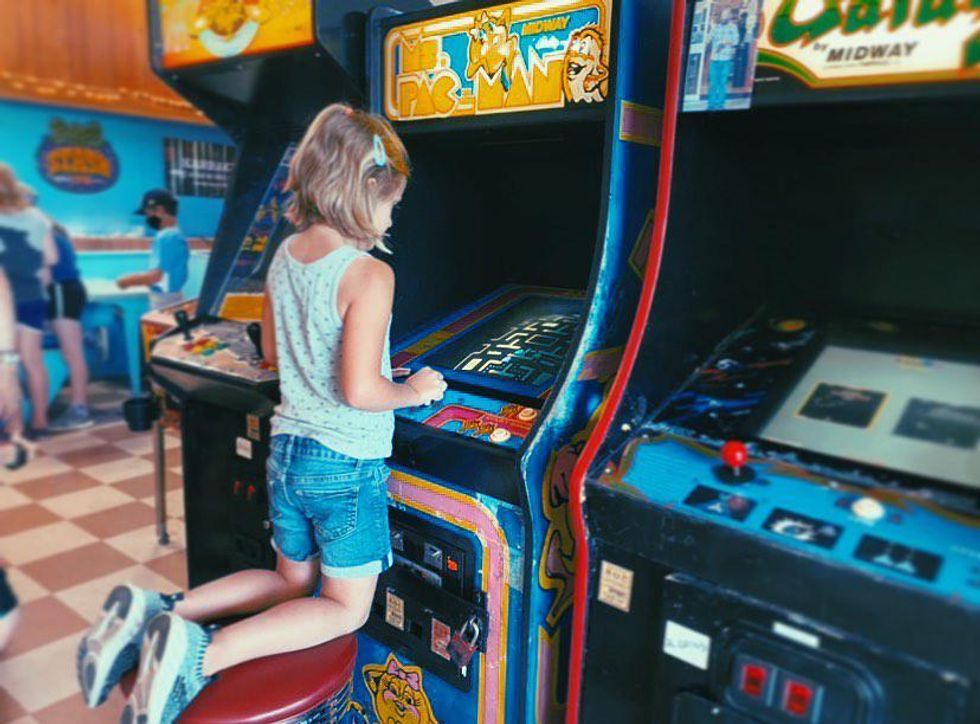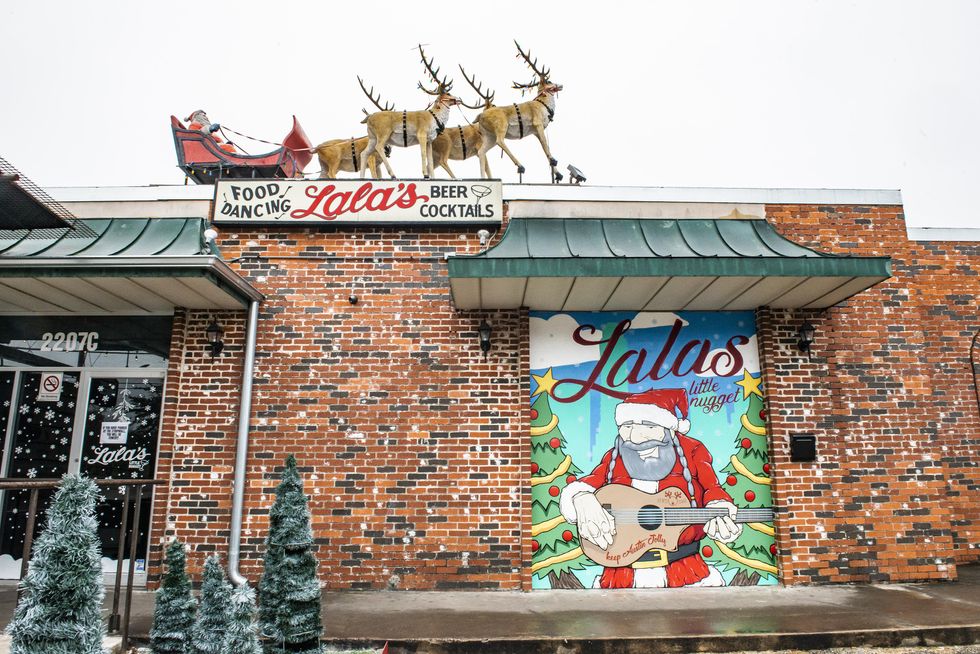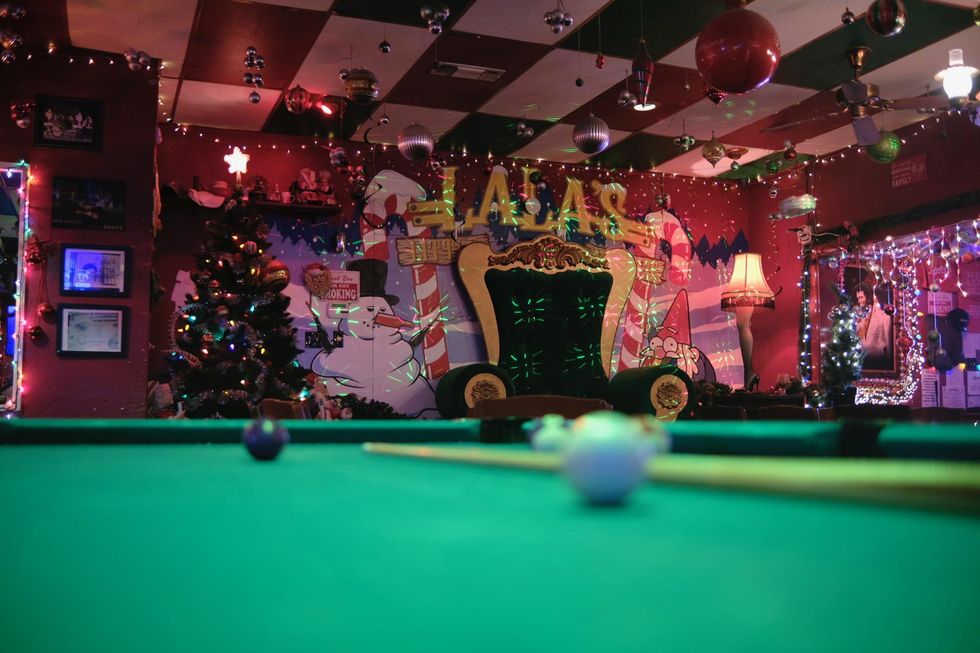 "There's definitely a lot of places that were epicenters for communities that are just gone and they're not going to come back. It's up to us to create new places and keep things odd and unpredictable. That's on us to do as natives," he said. "(When it comes to progress) there's no turning back now. Whether it's good or bad remains to be seen."
Austin is currently ranked nationally as the second most overvalued market in the nation, and finding homes in the North Austin area can be next to impossible. Jen Sparks, broker and owner of Kifer Sparks Agency, said that currently there are only seven homes on the market and 38 homes with pending contracts in the Domain area between Mopac and I-35 and 183 and Walnut Creek.
"The consistent growth in the Domain area by top-tier employers continues to attract highly skilled tech talent, which is in turn driving competition in the real estate market. With a large number of restaurants and nightlife options and the new Q2 Stadium, the demand for single-family homes continues to break records," Sparks said. "Although the market historically slows in the fall, I anticipate the inventory in this area will continue to remain low, which will in turn cause prices to rise."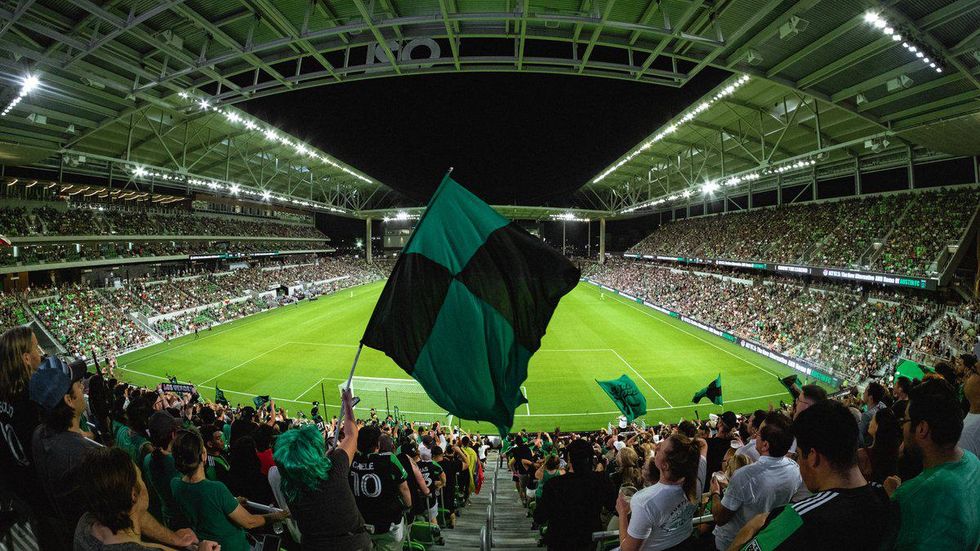 Jenni Carter has run her vehicle inspection business, Sticker Stop, on Burnet Road for the past 15 years. She said it was "pure luck" that she found the property, which is now located less than a mile from Q2 Stadium.
"For us, the growth has been amazing. The more the area grows, the more the business grows. We have been very fortunate," she said. "When we first opened, the majority of our customers were commuters, they worked in this area. Now it seems we have a very even mix of customers that reside around the Burnet Road corridor and work here."
While Lavigne said he enjoys visiting the Domain and looks forward to attending some Austin FC games, he hopes Austinites will continue to buy local in an effort to help keep Austin, well, weird.
"I would say that if there is a cool place in your neighborhood and it's a small local business, make sure you're supporting them double," Lavigne said. "The Domain doesn't need your help, but we do. We don't get the same kind of subsidies that the big guys get. If you care and you want to keep a place, you've got to spend your money there."
Read more on the growing city: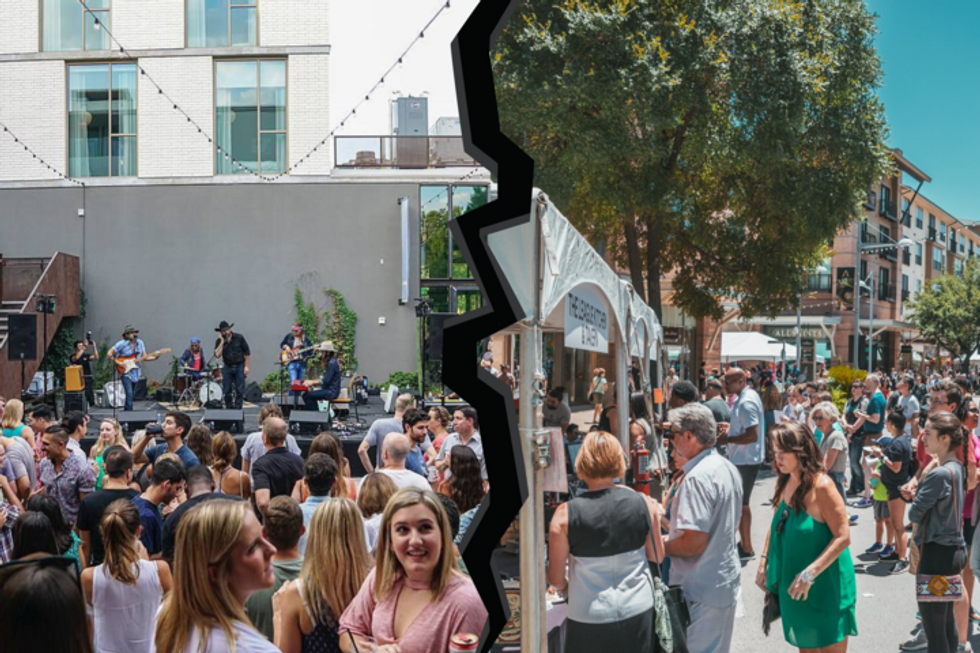 North vs. South: The 'Yuppies' and 'Bubbas' of Austin are divided by more than Lady Bird Lake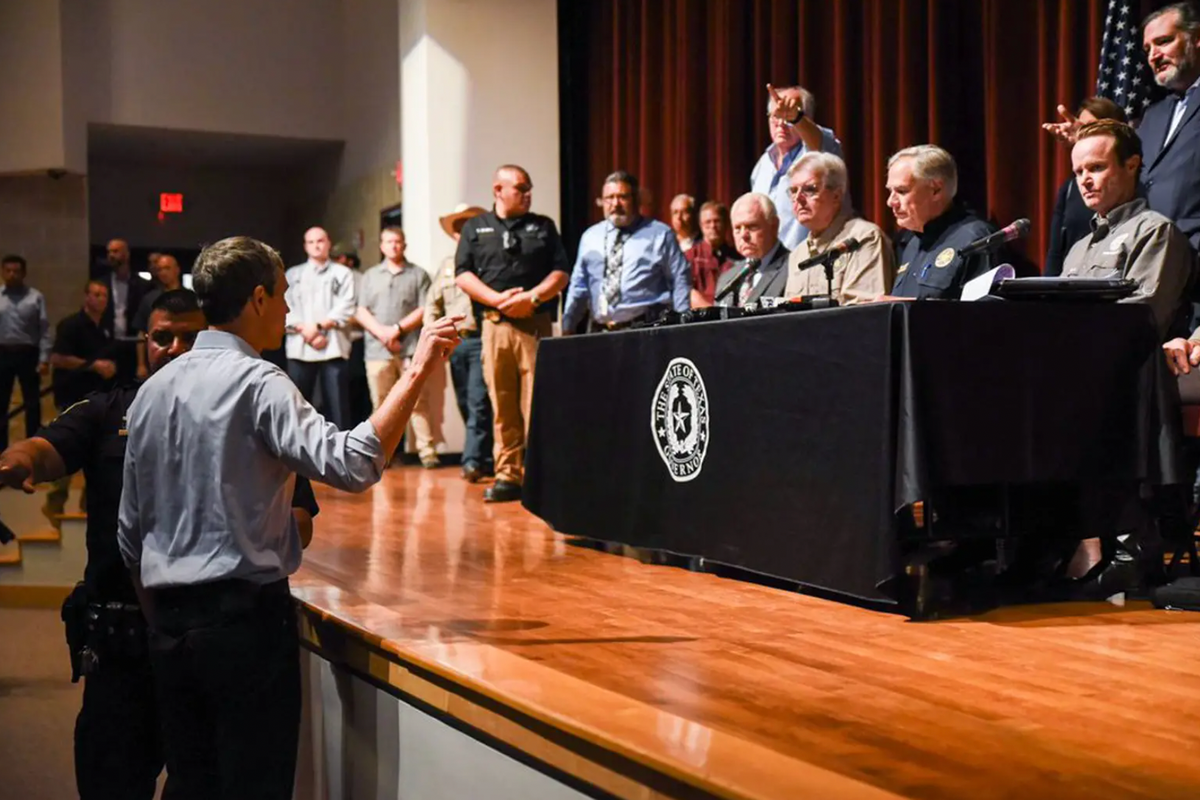 By Patrick Svitek
Beto O'Rourke caused a dramatic scene on Wednesday when he angrily confronted Gov. Greg Abbott at his news conference about the Uvalde school shooting, yelling, "This is on you."
After Abbott was done giving his initial remarks, O'Rourke approached the stage and told Abbott he was "doing nothing" to combat gun violence. He said the Uvalde massacre, in which a gunman killed 19 children and two adults, was "totally predictable."
Some of the Republican officials onstage with Abbott quickly denounced O'Rourke, telling him to go away. Another man onstage used expletives to criticize O'Rourke for interrupting the event. O'Rourke was eventually escorted away amid the unruly scene.
"I can't believe that you're a sick son of a bitch that would come to a deal like this to make a political issue," Uvalde Mayor Don McLaughlin told O'Rourke at one point.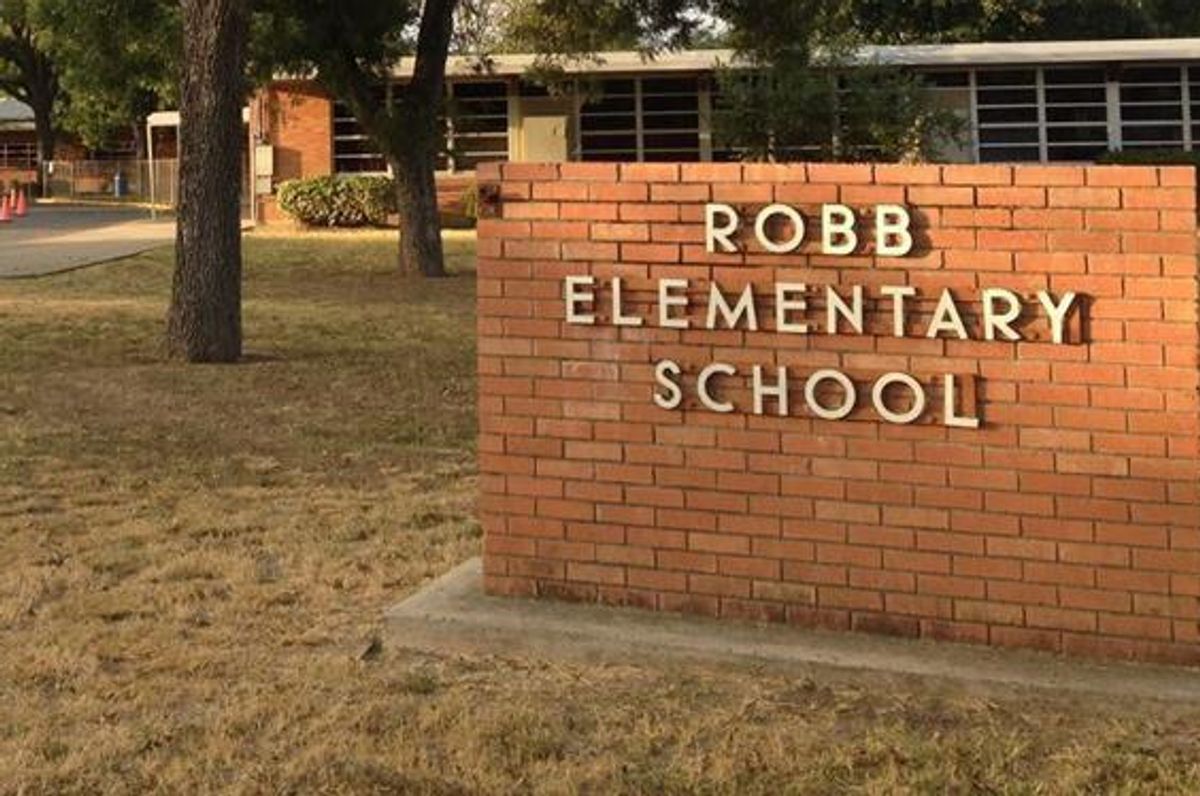 Nineteen kids and two adults are dead after a shooting at Robb Elementary School in Uvalde, Texas—a small town an hour and a half west of San Antonio—on Tuesday afternoon.
Gov. Greg Abbott said the suspect, 18-year-old Salvador Ramos, is believed to have been killed by the police. The Uvalde Police Department said the shooting began at 11:43 a.m. Tuesday.
"What happened in Uvalde is a horrific tragedy that cannot be tolerated in the state of Texas," Abbott said. "He shot and killed—horrifically, incomprehensibly."

Texans are grieving for the victims of this senseless crime & for the community of Uvalde.

Cecilia & I mourn this horrific loss & urge all Texans to come together.

I've instructed @TxDPS & Texas Rangers to work with local law enforcement to fully investigate this crime. pic.twitter.com/Yjwi8tDT1v
— Greg Abbott (@GregAbbott_TX) May 24, 2022
According to University Health Hospital officials, a 66-year-old woman and 10-year-old girl arrived in critical condition. Uvalde Memorial Hospital reportedly received 13 children for treatment and two individuals who were already deceased. At the time, it was believed 14 had died in this shooting.

The shooter prompted a lockdown at the elementary school of just under 550 students, with San Antonio Police sending SWAT, and Eagle chopper and Crime Scene Investigators.
According to White House press secretary Karine Jean-Pierre, President Joe Biden has been briefed on the tragedy and "His prayers are with the families impacted by this awful event, and he will speak this evening when he arrives back at the White House."
At 21 deaths, it is the deadliest school shooting in Texas and one of the deadliest in the U.S. since 26 at Sandy Hook Elementary lost their lives. This is the U.S.'s 213th mass shooting of 2022.