Get connected with our daily update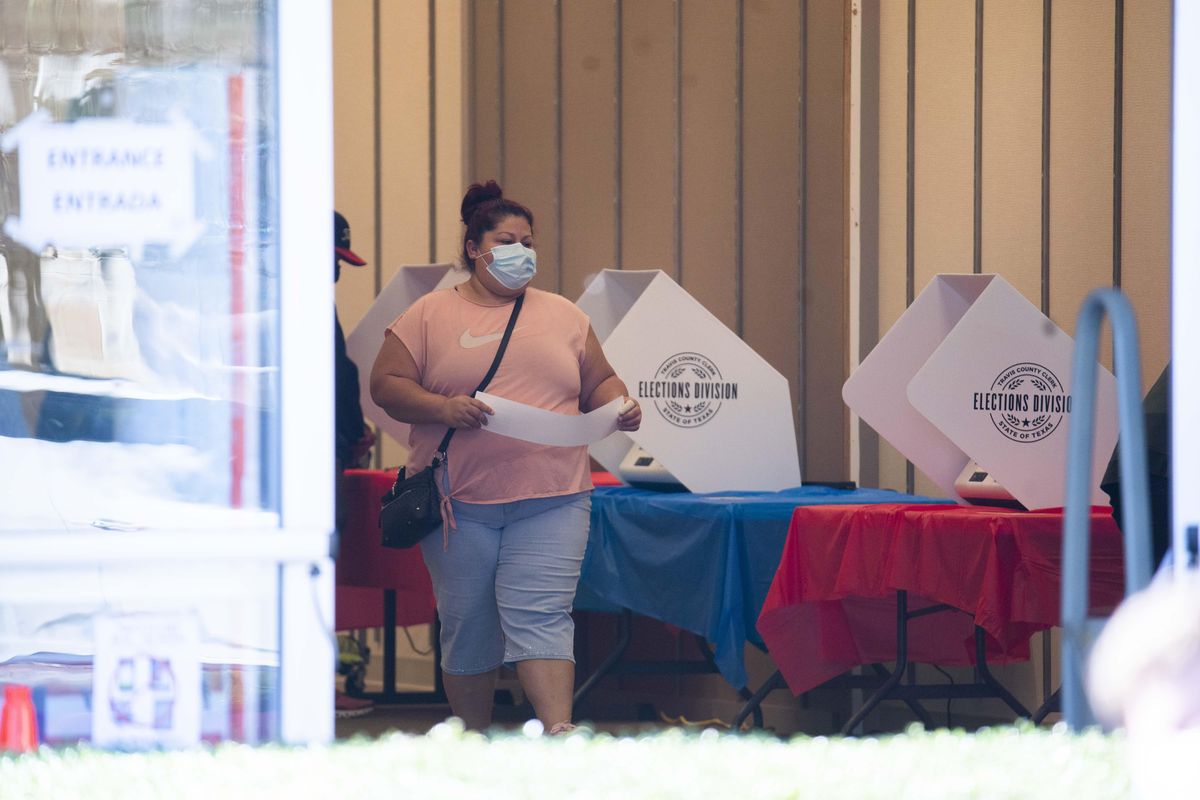 The highly contentious Prop A—a proposition that would require minimum staffing levels for the Austin Police Department—failed to pass as complete election results came in Tuesday night. On the other hand, Prop B—a land exchange deal—passed.
Here are the unofficial results for all 140 voting centers in Travis County:
Prop A
For: 31.12%
Against: 68.88%
Prop B
For: 73.70%
Against: 26.30%
---
Prop A was the big-ticket item this election with big money and prominent members of the community on both sides.
If passed it would've required the department to employ at least two sworn officers for every 1,000 residents of the city and would create other standards related to staffing, training and recruiting.
Opponents of the proposition argued it was too expensive—implementing the proposition could've
cost between $271.5 million and $600 million
over five years, according to estimates reported by city staff. They claimed it would put other city funding in jeopardy with signs saying to vote no to protect libraries and city pools, among other city resources.
The
No Way on Prop A
campaign, put together by
No Equity PAC
, had over 115 members of the community backing it, including elected members and community organizations. It
raised over $1 million
in funding between Sept. 24 and Oct. 23 with a big $500,000 donation from
George Soros
.
"Tonight is a victory for the safety of all Austinites, and for our democracy. Prop A was an irresponsible ballot measure that would have forced Austin to spend hundreds of millions of dollars more on the police department by cutting funding from other essential city services," said Laura Hernandez Holmes, campaign manager for No Way on Prop A, after early voting results came in.
The city released a statement the next day on the results, stating it "remains committed to achieving and sustaining appropriate staffing levels at the Austin Police Department to meet the public safety needs of our residents." It cited the Police Cadet Academy will graduate in January 2022 and another class will start soon after as measures it is taking to get more police officers on the streets.
The vote comes as a loss for Save Austin Now, the PAC that championed reinstating the homeless camping ban in May. The group launched a petition just days after its May victory to address an increase of crime in the city.
The group, led by GOP Chairman Matt Mackowiak, gathered enough petition signatures to get the initiative on the ballot. It also raised over $1 million and had three former mayors backing it and Council Member Mackenzie Kelly.
"Tonight was a disappointment... but I do think we have moved things in a meaningful direction," Mackowiak said at the PAC's watch party. "We aren't going anywhere, we're not going to save Austin now, tonight, but we will."
Less talked about on the ballot was Prop B, the land exchange proposition. This will allow the city of Austin to lease nine acres of parkland along Lakeshore Boulevard, which is currently being used as a maintenance facility, in exchange for at least 48 acres of new waterfront property and the "cost or construction" of a new maintenance facility on other city-owned land.
Now that the measure has passed, the city says it will issue a solicitation for proposals as part of a competitive bidding process.
It has been reported tech giant Oracle will be the recipient of the 9 acres of parkland. The deal with Oracle could reportedly go through if the total value of its bid is equal to or greater than the appraised fair market value of the property the city would be surrendering, according to the ballot language.
Of the 849,679 registered voters in Travis County, 21.56% cast a vote this election.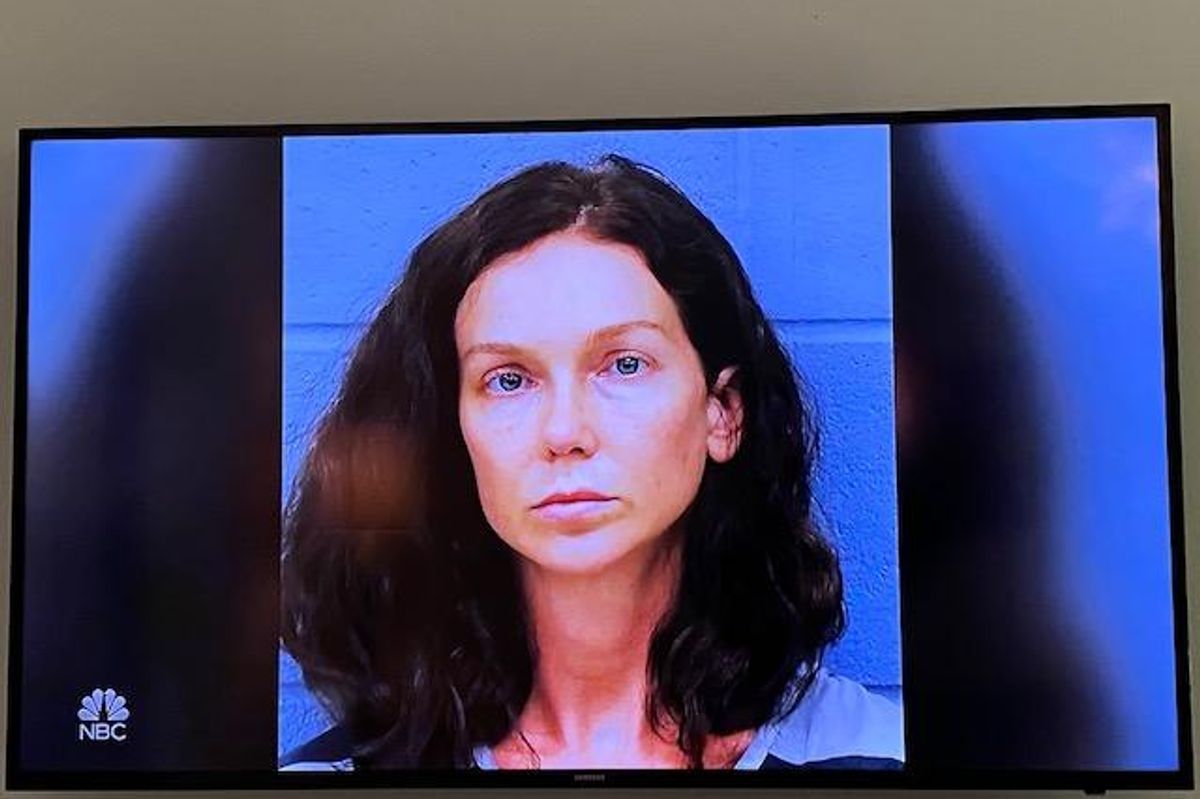 Austin's Kaitlin Armstrong after capture in Costa Rica.
(Editor's note: this is part two of a two part Austonia series tracking the Dateline NBC investigation of Moriah Wilson's murder. Read part one here.)
After pro gravel biker Moriah "Mo" Wilson is gunned down in South Austin on May 11, police investigators develop a "person of interest," Austin's Kaitlin Armstrong, 34, a real estate agent, yoga teacher, amateur cyclist, and longtime girlfriend of Austin cyclist Colin Strickland.
Originally from Michigan, where a childhood friend described her as "fun loving" and "smart," Armstrong finished college and traveled the world studying yoga, in places like Iceland, Bali, and Mexico. She ended up in Austin where she met Colin Strickland. The two were business partners in a vintage trailer business, along with her own venture flipping houses. "Business partners and life partners," NBC said.
According to NBC's evaluation of a police report, a friend of Wilson's, who remains anonymous, said that despite Strickland's relationship with Kaitlin Armstrong, Mo Wilson and Strickland had been seeing each other since their "fling" in Austin months before. NBC reports this friend told police that before she died, Wilson had received a number of calls from Kaitlin Armstrong warning her to stay away from Armstrong's boyfriend, Colin Strickland.
A second tipster claimed to have been present when Armstrong first learned that Wilson and Strickland had been seeing each other. The tipster said Armstrong became "enraged" and threatened to kill Moriah Wilson.
Police found an outstanding warrant for Armstrong for an unpaid botox bill, and brought her in for questioning. She was largely unresponsive to their inquiries. Then police discovered a typo in the warrant and were forced to release her.

Six days after Wilson's death, a police ballistics analysis pointed toward a 9mm weapon owned by Kaitlin Armstrong. In his police interview, Strickland had told police he had previously purchased two 9mm handguns, one for him and one for Armstrong.
Police obtained a warrant to arrest Kaitlin Armstrong for first degree murder, but when they went to arrest her, she was gone.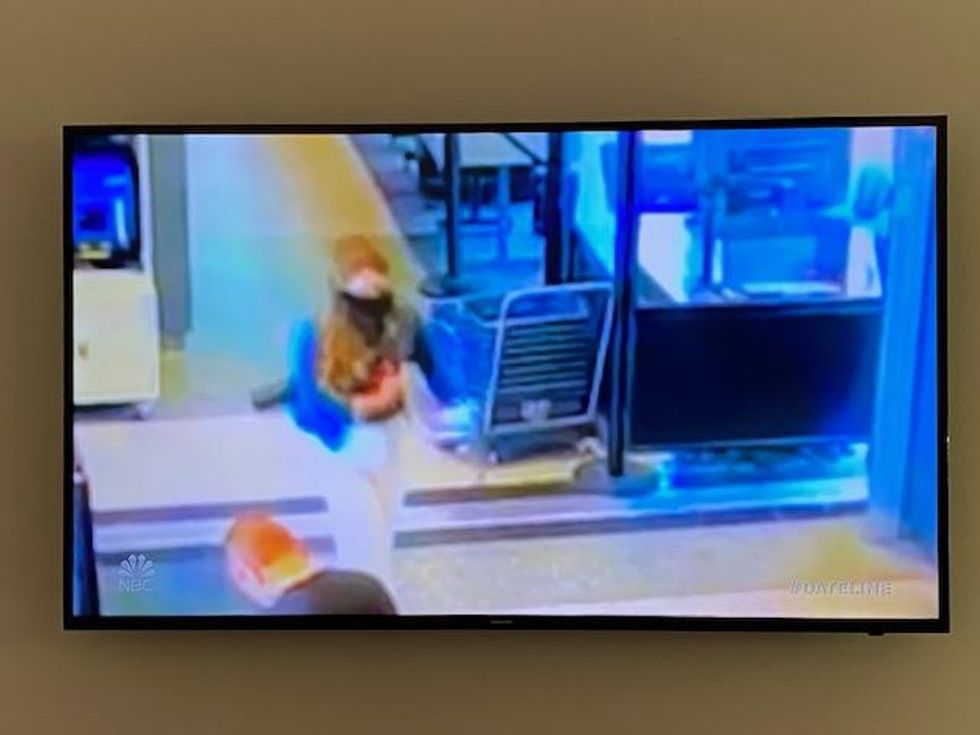 (Dateline NBC)
Disappearance
Austin police asked the U.S. Marshals to find her. The Marshals believed Armstrong was hiding in Austin, until 14 days after the murder when they discovered video from ABIA showing Armstrong, masked and carrying a yoga mat, about to board a plane 3 days after the murder. From Austin, Armstrong had flown to Houston and on to New York's LaGuardia, where the trail went cold.
The Marshals posted a reward, $5,000, asking the public for help. Help came with a tip that Armstrong had been seen in upstate New York a few days after arriving at LaGuardia. Investigators knew that Kaitlin's sister lived there, and went to investigate, but did not find any trace of Armstrong.
Another tip came that Kaitlin had been seen next at Newark International Airport on May 18. But, as before, there was no trail to follow.
But how could she travel without using her identification documents? And how could she survive without using her credit cards and bank account?
Back in Austin, police found her Jeep at a CarMax dealership, where she had sold it weeks before for $12,200.
Costa Rica
Meanwhile, in the small, end-of-the-road surfing town of Santa Teresa, Costa Rica, Kaitlin Armstrong had quietly arrived in town and was working for a local hostel, Don Jon's, checking in guests and teaching yoga.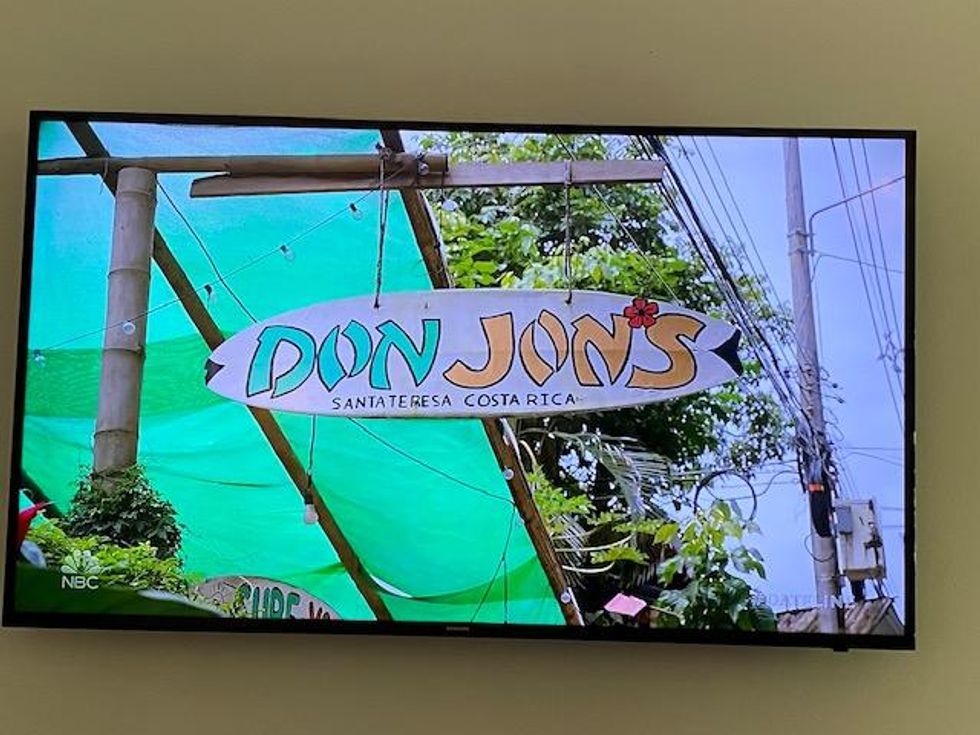 Dateline NBC
(Dateline NBC)
She befriended a local man who described Santa Teresa to NBC as "a really good place to hide out....it's the land of the unwanted, and the 'wanted.'"
At night, Armstrong became a regular at the town's one bar. She called herself "Ari," but didn't say much about past.
She dyed her hair dark and cut it shorter. She traveled to the capital, San Jose, where she may have had plastic surgery to change the appearance of her nose. Armstrong was later identified by an employee of the surgical center, but if that was her, she used a different name to register for the procedure.
Armstrong told people in Santa Teresa that she had had a surfing accident and needed treatment.
Capture
Summing it all up, Austin American-Statesman reporter Ryan Autullo said she "lacked the discipline, frankly, to not get caught." She did some things to conceal herself, but she also wanted to "have fun and live it up at the beach."
Around this time, working off the yoga mat clue, U.S. investigators were contacting police in "yoga destinations" around the world and circulating Armstrong's description. An officer in Costa Rica made inquiries, and was told about a "new yogi" in Santa Teresa.
43 days after Armstrong disappeared, police walked into Don Jon's and arrested her.
In the aftermath, a customer discovered Armstrong's documents, which he photographed before turning over to police. They included her sister's passport, and Armstrong's own passport, American Express Platinum Card, and her social security card.
Armstrong was extradited to the United States, returned to Austin, indicted for murder, and placed in jail with a $3.5 million dollar bail.
She pleaded not guilty, hiring Austin criminal attorney Rick Cofer to defend her.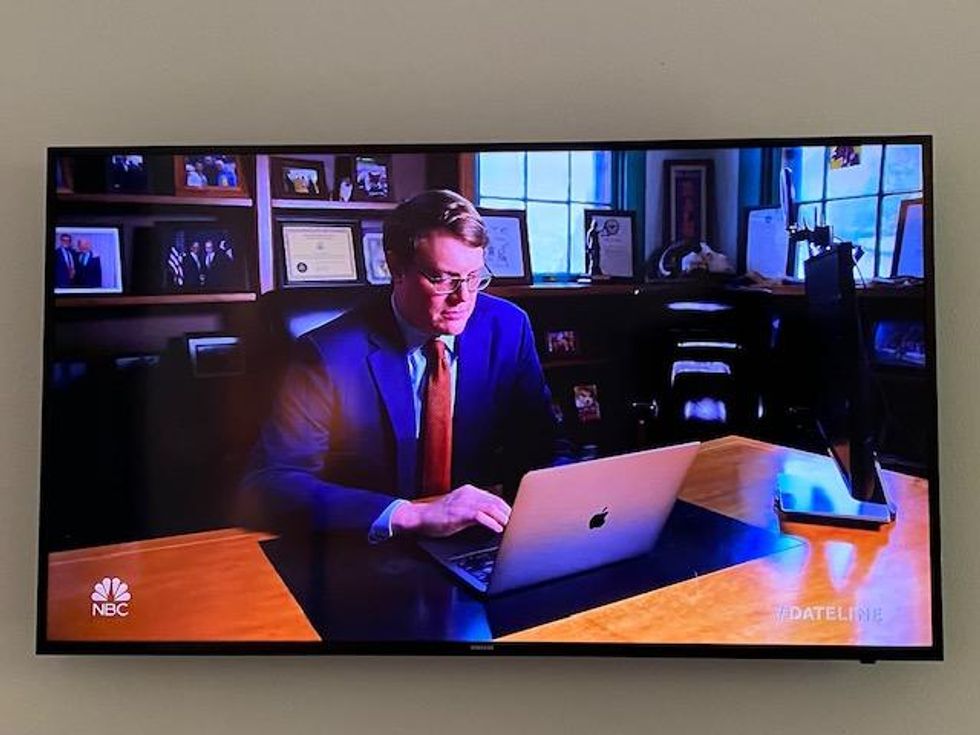 (Dateline NBC)
Cofer, a former prosecutor, was interviewed by NBC. He explained away every point of Armstrong's disappearance and apparent flight to a skeptical interviewer.
He identifies what he says are some weak points in the prosecution's case. Then he perhaps implies that he knows something prosecutors don't. "Kaitlin Armstrong is not guilty, Cofer said. "Evidence will come out that Kaitlin Armstrong was nowhere near the scene of Miss Wilson's murder."
A trial date was set for October 19, but a Travis County judge said in a ruling that an October trial is "highly unlikely."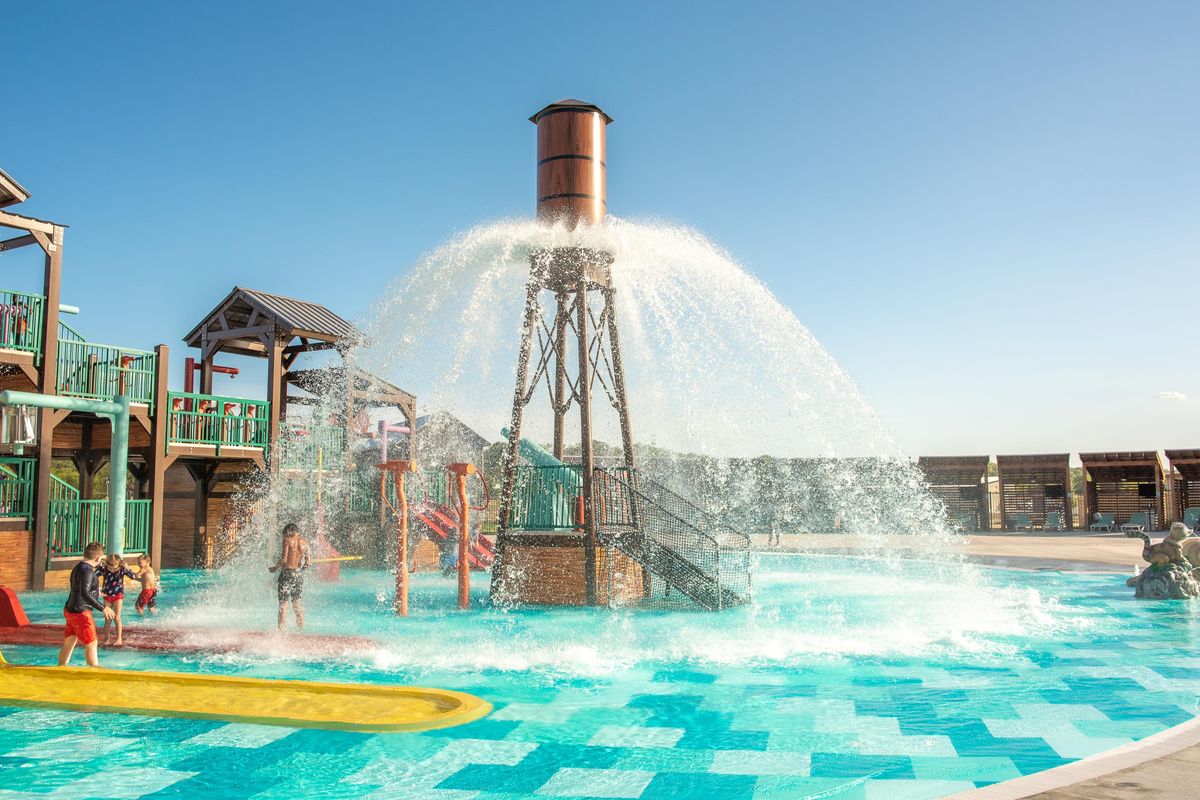 Camp Fimfo Waco
Camp Fimfo Waco, a brand new camping resort, is kicking off football and fall camping season in style! With top-notch amenities, premium accommodations, and 10 weekends of fall fun, there's no better place to have a fall camping getaway, especially if you're a Baylor football fan!
Fall promises to be a one-of-a-kind camping experience. From Sept. 16 to Nov. 24, weekends will be packed with fall-themed activities, including special Halloween weekends in October. Campers can enjoy activities like fall crafts, campground trick-or-treating, costume contests, site decorating, outdoor movie nights, and more!