Get connected with our daily update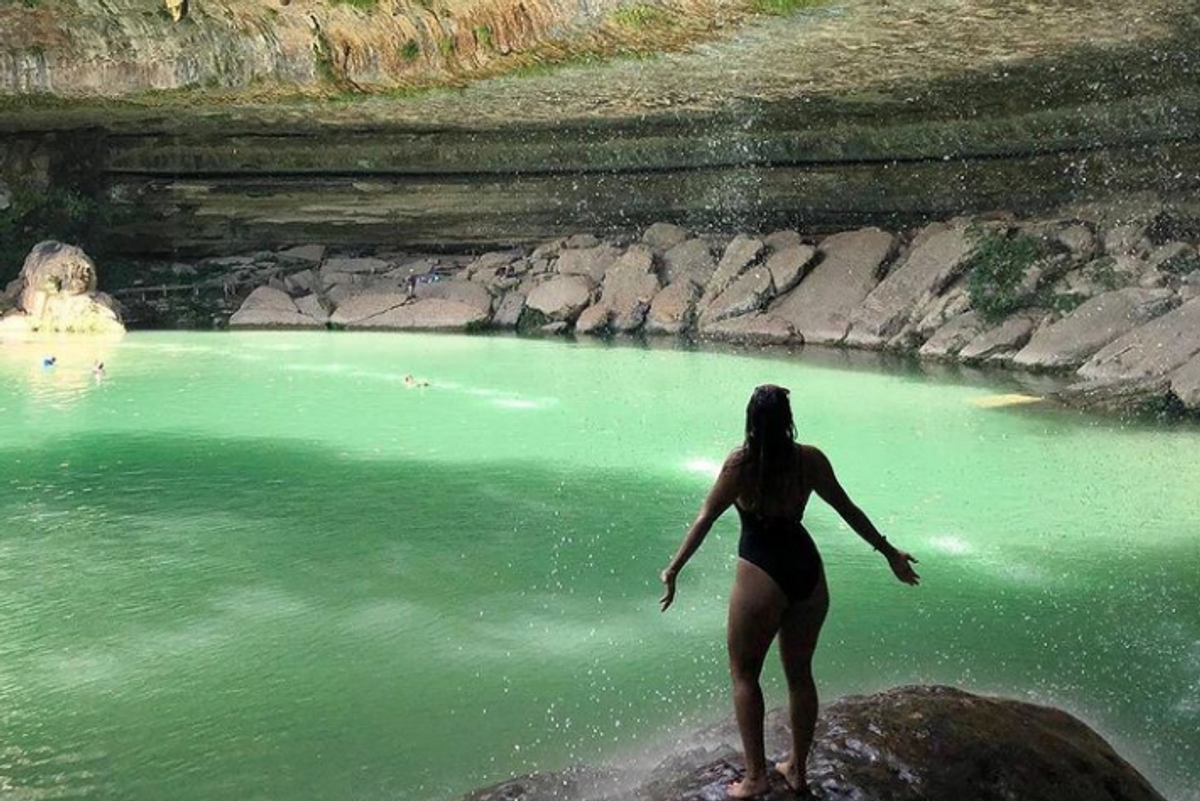 It's no secret that Austin's growing. But that growth, from the tech boom to the real estate explosion, can sometimes overshadow the qualities that made Austin a low-key darling and tourist favorite in the first place.
---
Thankfully, all around our city are smaller towns that happily embrace the old-Austin life. From live music and quirky characters to swimming holes and delicious Tex-Mex and barbecue joints, here are five places where you can enjoy the things you love about Austin while escaping the crowds.
Bastrop
Located 30 miles southeast of Austin with a population of about 9,000, Bastrop in recent years has become a microcosm of many of the things people have always loved about Austin. Take, for example, the film scene–several film studios are already in operation there, and another 546-acre film studio and movie-making facility recently received a green light from the city.
Bastrop also counts some celebrities among its residents, including actor Adrian Grenier, who relocated from Hollywood during the pandemic. In terms of food, the offerings are wide and varied, including a new restaurant by Austin Chef Sonya Cote, who opened Store House Market + Eatery there late last year. Expect a quaint yet bustling downtown brimming with boutiques, galleries, restaurants and bars as well as plentiful outdoor activities thanks to the city's location on the Colorado River.
"I am always honored when a new resident tells me they decided to move here after they had a great first visit," said Bastrop Mayor Connie Schroeder. "I promise, you will not be disappointed if you take a break from driving and check out Bastrop.

Dripping Springs
Sure, Austin has Barton Springs and the Greenbelt, but Dripping Springs has Hamilton Pool Preserve and Reimers Ranch, two destinations known for offering activities such as swimming, mountain biking, hiking and rock climbing in a bucolic, Hill Country setting.
Located about 25 miles west of Austin with a population of about 7,500, Dripping Springs is also a hub for unique craft beverages and is home to more than 35 wineries, breweries and distilleries including Treaty Oak Distilling, Desert Door, Ghost Note Brewing and Driftwood Estate Winery. It's also become a destination for brides looking for an Austin alternative–it has even been designated the Wedding Capital of Texas by the Texas Legislature.
"It's a town that is full of artisans, innovators and really rad people," said Hope Boatright of Destination Dripping Springs, "making some really cool and tasty things."

Gruene
We may love our live music in Austin, but Gruene can rival our concert calendar thanks to the star-studded line-up that regularly plays at Gruene Hall, from Gary P. Nunn to Bob Schneider. But there's more to Gruene (pronounced green) than just its famous dancehall, which was built in 1878 and also happens to be the oldest in Texas.
Like Austin, Gruene is set on water–the Guadalupe and Comal rivers, to be exact–making it an excellent place to swim, wade or tube (spelled toob, if you're a local) in the summer. It's also got artisan ice cream (Rhea's), antiquing (Gruene Antique Company) and requisite cowboy hats (Gruene Hat Company). Gruene's population is said to technically be 20, but it's located within New Braunfels, where the countywide population is more like 78,000.
"It's impossible to have a bad time in Gruene, whether you're a visitor looking for your first Stetson to wear while two-steppin' in Gruene Hall or a local looking for a good meal at the Gristmill," said Gruene Hat Company's Cody Courtney. "It's a small-town throwback in time that caters to everyone."

Buda
Located in Hays County with a population of 15,000, Buda (pronounced byoo-da) is a small town that, like Austin, has big love for the arts. From concerts and theater performances at the Buda Amphitheater and City Park to the Inspired Minds Art Center, a haven and gallery space for artists of various backgrounds, there's something for the artist in everyone.
The newish Buck's Backyard features a full line-up of big-name musical acts, and Louie's Craft BBQ, which was formerly based in Austin, now regularly ranks among the best barbecue joints in the state. A Main Street Sip and Stroll (aka drink wine and shop) and weekly farmers market only add to Buda's laidback vibe.
"Buda is a lovely small town that is unique–it's not quite rural and not quite suburban either," said Buda City Manager Kenneth Williams. "We have an ideal location contiguous to Austin and close to San Marcos and San Antonio and at the foot of the Hill Country. We enjoy our quaintness and small-town charm."

Taylor
With a population of around 17,000, the Williamson County town of Taylor packs a lot of Austin-style fun into a small space. Whether you're strolling the nine-block downtown that's chock full of boutiques and antiques shops or hitting up one of several local barbecue joints–including the famous Louie Mueller Barbecue–it's easy to discover something new and unexpected.
Since 2009, more than 20 companies have expanded to or relocated to Taylor, according to the Taylor Chamber of Commerce. The town also made headlines last month for hosting its first official Pride event supporting the LGBTQ community.
"Taylor is known for barbecue, but it's home to so much more," said writer Addie Broyles, who attended Taylor Pride and wrote about it on her website. She recommends a visit to Old Taylor High, a mixed-use development inside the former high school campus that features a bar, vintage store and arcade games, and called the Pride event "the ultimate celebration of what makes Taylor feel so special."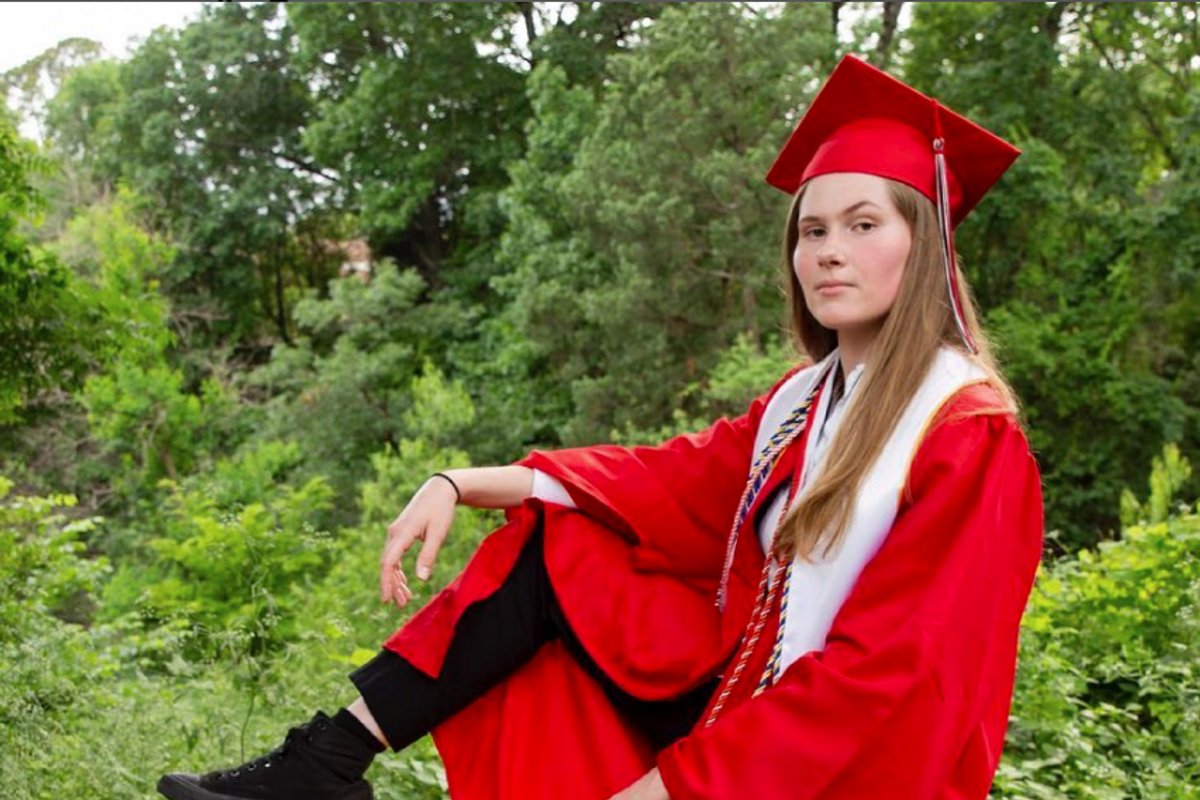 Paxton Smith's 2021 valedictory speech at Lake Highlands High School in Dallas wasn't the same speech she had previously shared with school administrators. She dropped the approved speech and made a case for women's reproductive rights after lawmakers passed the Texas "Heartbeat Bill."
Her advocacy made news on NPR, YouTubeTV and in The Guardian. Just over a year later, the "war on (women's) rights" she forewarned has come to a head as the U.S. Supreme Court voted Friday morning to overturn Roe v. Wade, ending constitutional protection for abortion access.
"It is up to the people to show up and show the courts and the politicians that we won't sit back and let this happen," Smith told Austonia Friday morning. "We will show up, we will fight back. Before, we were scared of them, now they should be scared of us."
Now a University of Texas sophomore and abortion rights activist, 19-year-old Smith said she wanted to give the same speech in the "the most public way possible" to reach "as many people as possible who don't agree that I deserve this right."
However, she says the response was "actually overwhelmingly positive" and supportive of her cause. According to a recent UT poll, 78% of Texas voters support abortion access in most cases.
The speech opened up further opportunities for activism: she advocated for reproductive rights at the International Forum on Human Rights in Geneva, interviewed with Variety magazine and spoke to tens of thousands at Austin's Bans Off Our Bodies protest at the Texas Capitol in May.
Smith also serves on the board of directors for the Women's Reproductive Rights Assistance Project, a national nonprofit organization that helps fund abortions or medication abortion—like Plan C pills—in all 50 states. Most recently, Smith has been attending protests in Washington, D.C. leading up to the ruling.
"This is land of the free. This is where you get to choose how you live your life," Smith said. "Overturning Roe v. Wade violates everything that we have come to believe about what it means to live in this country. I think a lot of people aren't willing to accept that this is a human right that is most likely just going to be gone for over half of the country within the next couple of weeks."
Bracing for the next steps, Smith gave some tips for supporters:
Find a protest to attend.

"I would say invite somebody to go to those protests with you, invite a couple of friends, invite people into the movement," Smith said.

Talk about the issue on social media—use the platform you have.

"Have these kinds of conversations where people can just talk about their fears and then find ways to go and advocate for yourself," Smith said.

Volunteer at a nonprofit near you.
"I feel like a lot of the reason things have gotten as bad as they have within the abortion rights world is that people are not making a scene, not protesting, not putting the effort into ensuring that the government doesn't take away this right," Smith said. "I want to emphasize that if you're not doing anything, don't expect the best scenario, expect the worst because that's the direction that we're going in."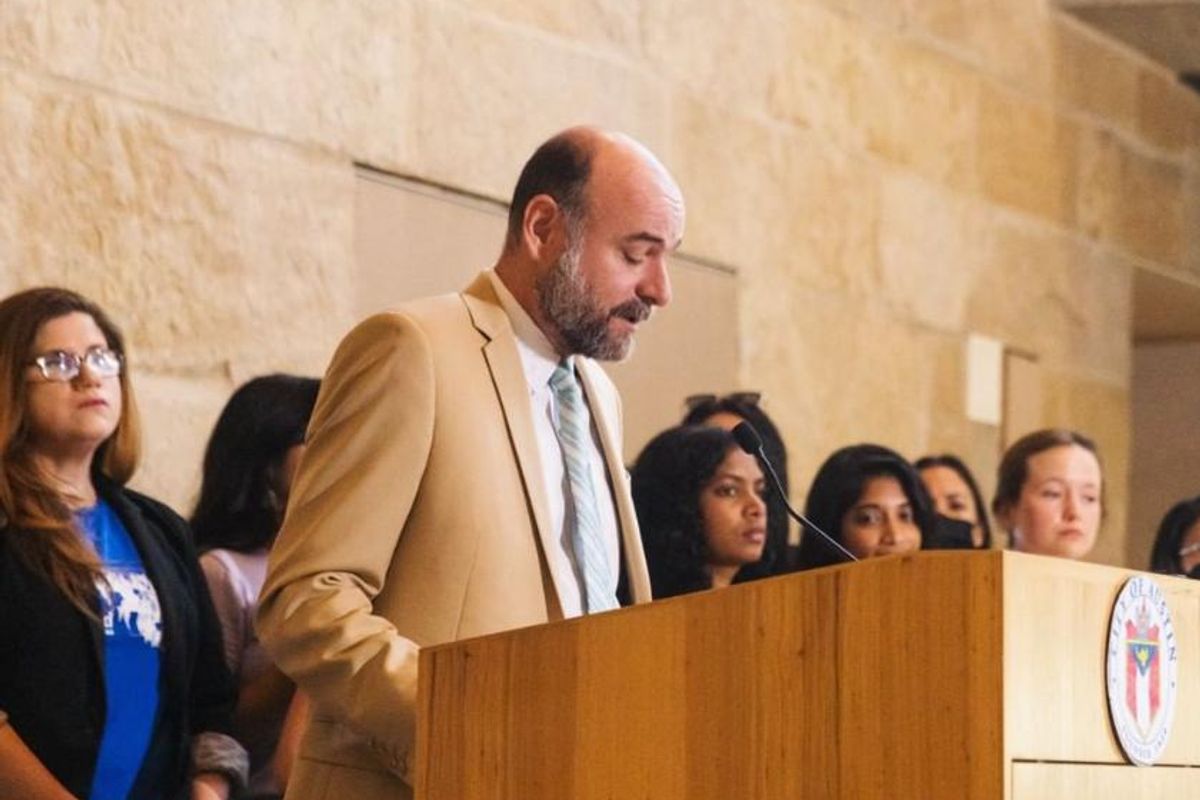 The U.S. Supreme Court overturned Roe v. Wade, the landmark ruling that guaranteed a constitutional right to an abortion, Friday morning. Moments later, Austin City Council set a special meeting for next month to pass a resolution aimed at decriminalizing abortion.
The GRACE Act, which stands for guarding the right to abortion care for everyone, is a twofold plan submitted by council member Jose "Chito" Vela. It recommends that city funds shouldn't be used to surveil, catalog, report or investigate abortions. It also recommends that police make investigating abortion their lowest priority.
Council Member Vanessa Fuentes, who co-sponsored the resolution along with council members Paige Ellis, Kathie Tovo and Mayor Steve Adler, said the importance of the GRACE Act cannot be overstated.
"By introducing this resolution during a special session, City Council is doubling down on fighting back for reproductive health," Fuentes said. "Items like the GRACE Act will promote essential healthcare while enabling individuals to exercise their bodily freedom."
The act takes an approach similar to when former council member Greg Casar moved to decriminalize the possession of small amounts of marijuana. Ultimately, state law doesn't allow city officials to order police chiefs to adopt specific enforcement policies so the resolution would be a request to Police Chief Joe Chacon. In May, Politico reported that Vela is having "ongoing conversations" with Chacon about the proposal.
Austonia contacted Attorney General Ken Paxton for comment on the GRACE Act but did not hear back by time of publication. On Friday, Paxton celebrated the overturning of Roe and announced an annual office holiday on June 24 in recognition of the high court's decision.
In a press release, Vela said the Texas state government has a history of overturning municipal protections of human rights. Thirty days after the Supreme Court's ruling, Texas will ban all abortions, with exceptions only to save the life of a pregnant patient or prevent "substantial impairment of major bodily function."
Still, Vela expressed hope for the GRACE Act's longevity. Council's special meeting on it is set for the week of July 18.
"We know this resolution is legally sound, and Austin is not alone in this fight," Vela said. "We are working with several other cities who are equally horrified by the prospect of an abortion ban and want to do everything they can to protect their residents."