Get connected with our daily update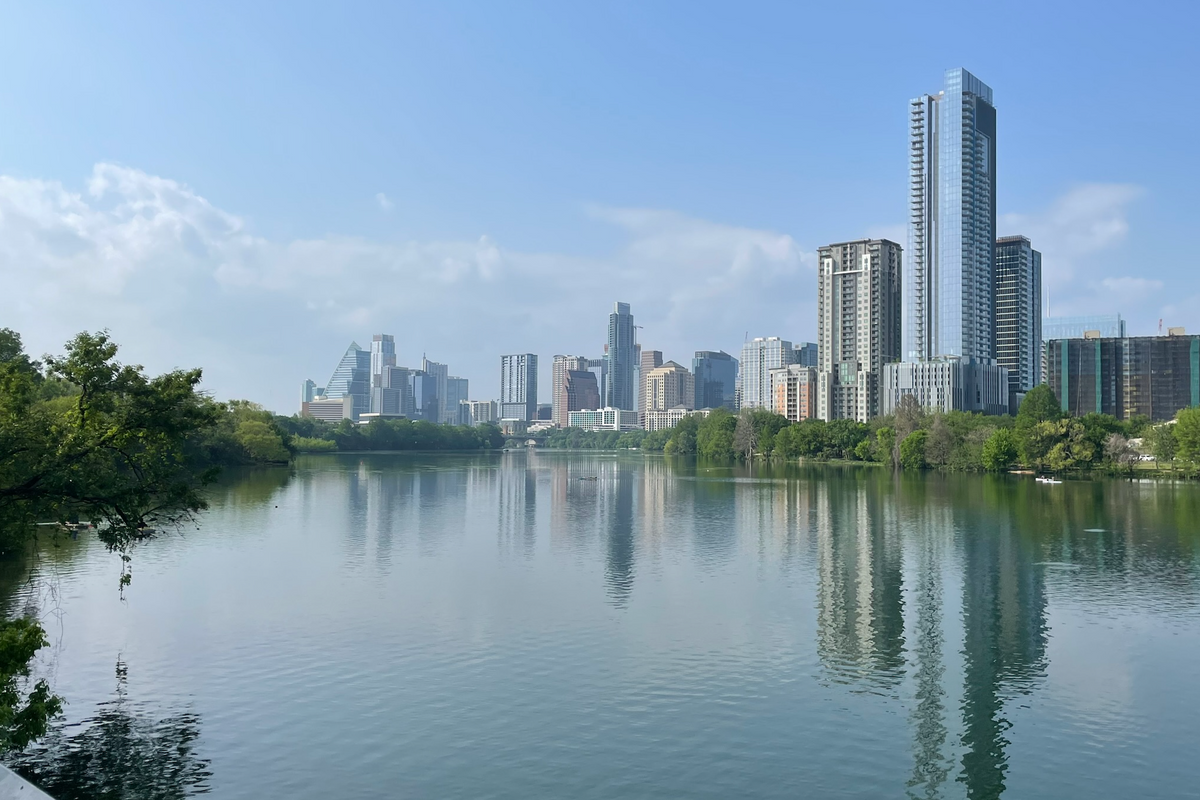 We've all heard it before, 'Austin isn't what it used to be,' despite residents complaining about their beloved city morphing since the 1880s. However, that's not to say Austin hasn't changed.
---
With expansive population growth, new businesses steadily flowing in, celebrities snapping up local property and constant new development, Austin is making its way through some growing pains.
Here are some of the parts of the city longtime Austinites gripe about and newcomers don't notice.
South Congress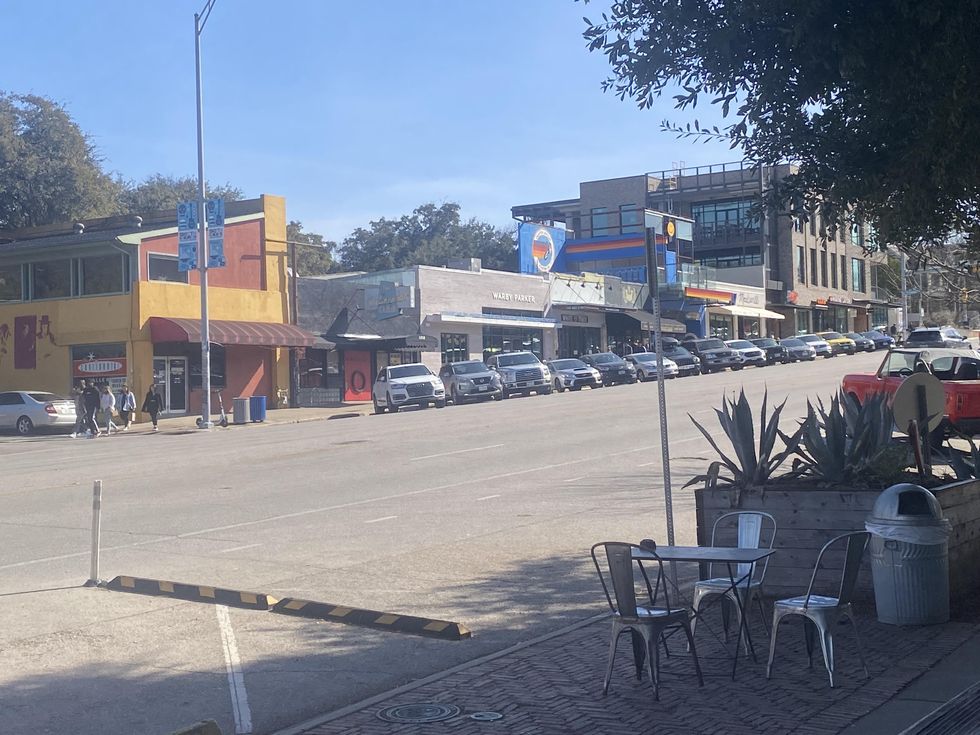 (Laura Figi/Austonia)
From its origins as a pseudo-red light in the 1990s to its emerging identity as a luxury shopping center and tourist destination, South Congress has been the epicenter of change in Austin. While many legacy businesses—think Prima Dora, Güero's Taco Bar and The Continental Club—are still operating, it has also seen its fair share of closures since the pandemic: Most recently, Lucy in Disguise with Diamonds announced it would closing.
the south congress area is raising my blood pressure

— woman (@fiorellino__1) August 6, 2022
For each closure, there has been a handful of new openings, namely along Music Lane, which was completed in spring 2020. The new strip has brought crowds to luxury stores and restaurants that are typically reserved for the likes of The Domain, like designer brand Hermès, social club Soho House and luxury perfumery Le Labo. One person's sadness about the change is anothers excitement.
High-rise towers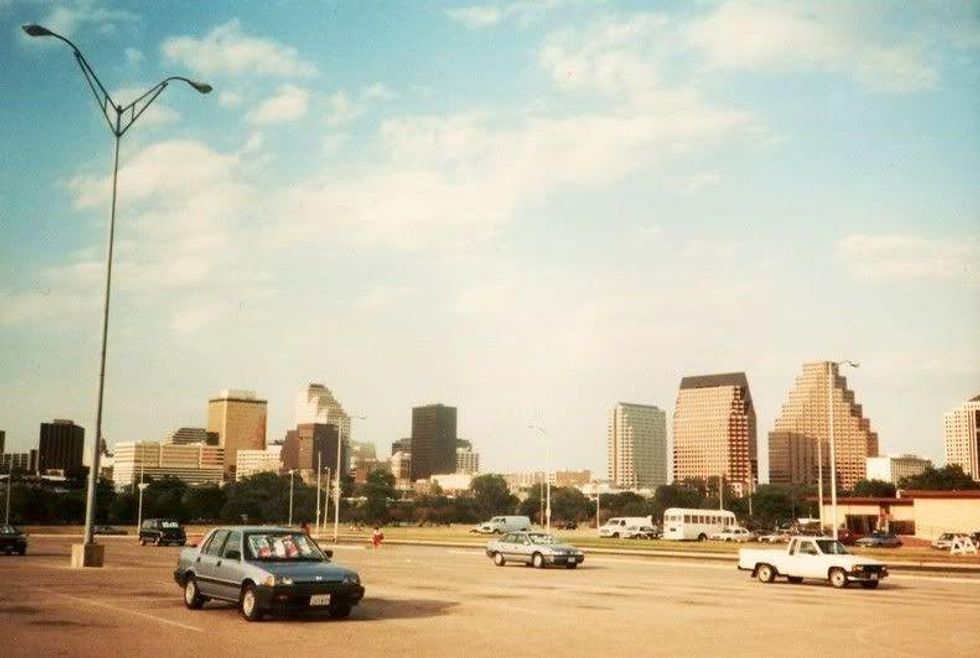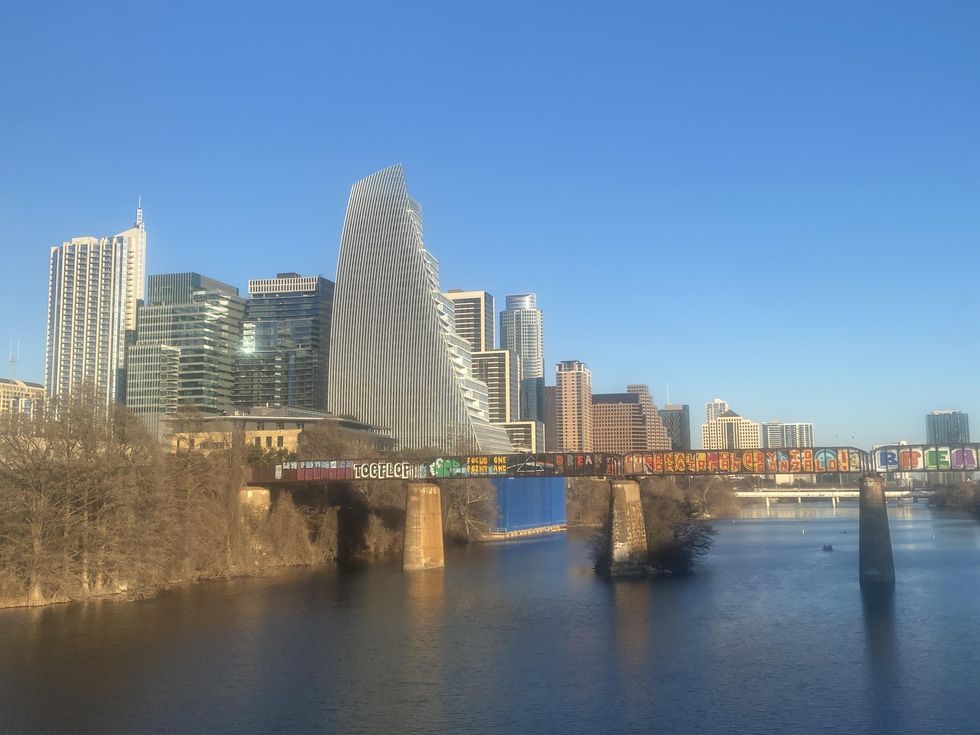 Since 2019, Austin has added 32 new buildings to its skyline, with another 28 under construction and yet another 25 in the proposal stage according to a June Downtown Austin Alliance report. In the words of the antique Austin-American Statesman in 1936, "Rip Van Winkle would have rubbed his eyes in amazement," upon seeing the difference just 10 years can bring to the skyline.
While newcomers, especially tech executives, look forward to moving into the newest high rises, they mean big changes for long-time Austinites. The new towers mean the closure of Rainey Street favorites, as well as the 4th Street Warehouse District.
Making restaurant reservations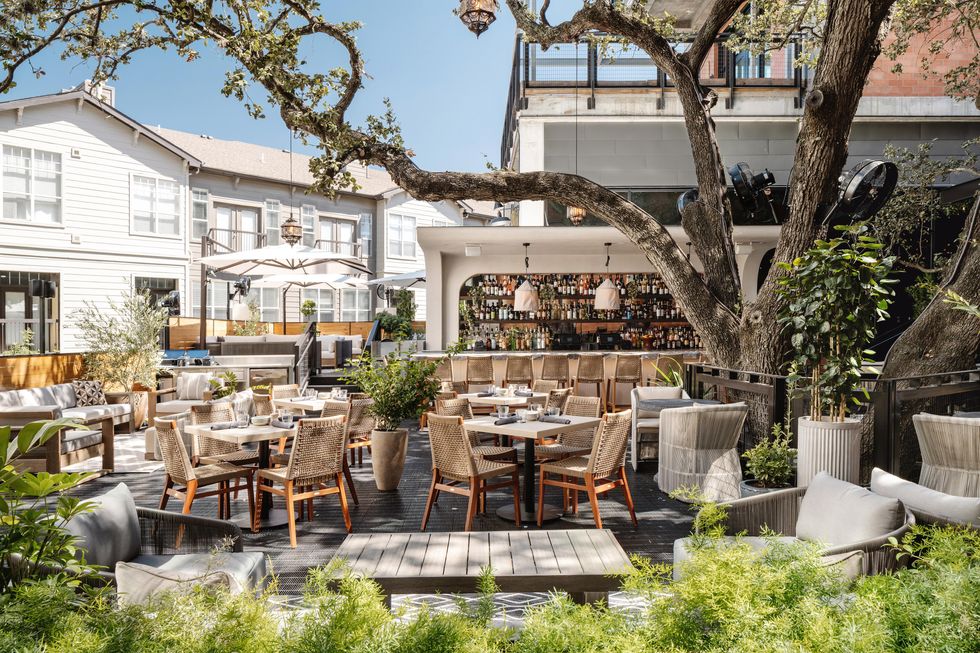 (Aba)
One of the most universal complaints about the 'new' Austin, from locals and visitors alike, is the need to make a reservation at most restaurants in town. This is a big change for locals that have lived here most of their life—you rarely had to make reservations pre-pandemic. And while this isn't loved by newer Austinites, it's the norm they know.
While you can still find walk-in options—think Lou's, Taquero Mucho, Magnolia Cafe and Terry Black's Barbecue—most restaurants with two or more dollar signs on reservation sites like Resy are likely to require a reservation… likely a month or more in advance.
According to
Open Table,
some of the hardest places to get a reservation are celebrity hotspot Aba, James Beard Foundation Award-winning restaurant El Naranjo, Lady Bird Lake rooftop bar P6, sushi restaurant Uchi and farm-to-table restaurant Emmer & Rye. You'll need to break out your calendar for those.
The Domain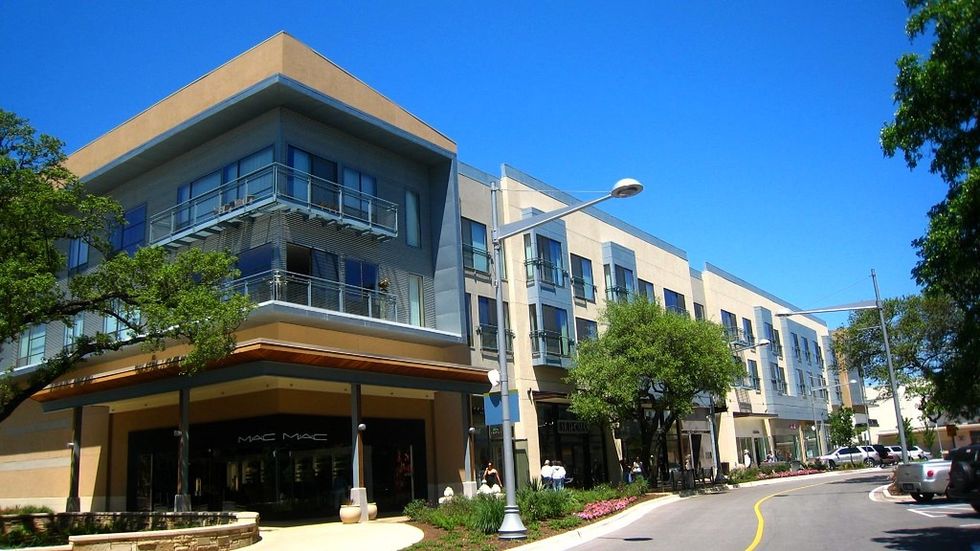 (Peter French/CC)
This massive development in North Austin is the go-to stop for luxury brands like Gucci, Anthropologie, Louis Vuitton, Tiffany & Co. and Restoration Hardware. Split into two sides: The Domain and Domain NORTHSIDE. Originally opened in 2007, The Domain has changed drastically in its 15 years of business and is often called Austin's "second downtown" but that still doesn't change the fact that it still feels like a new area to longtime residents.
Smart City
apartment locator Maddie Hastings
said she doesn't often lease locals at The Domain, mostly people from out of town, and when she does, they don't typically stay more than a year. Still, for newcomers, it's a fun development to work, eat and play.
Austin FC vs. UT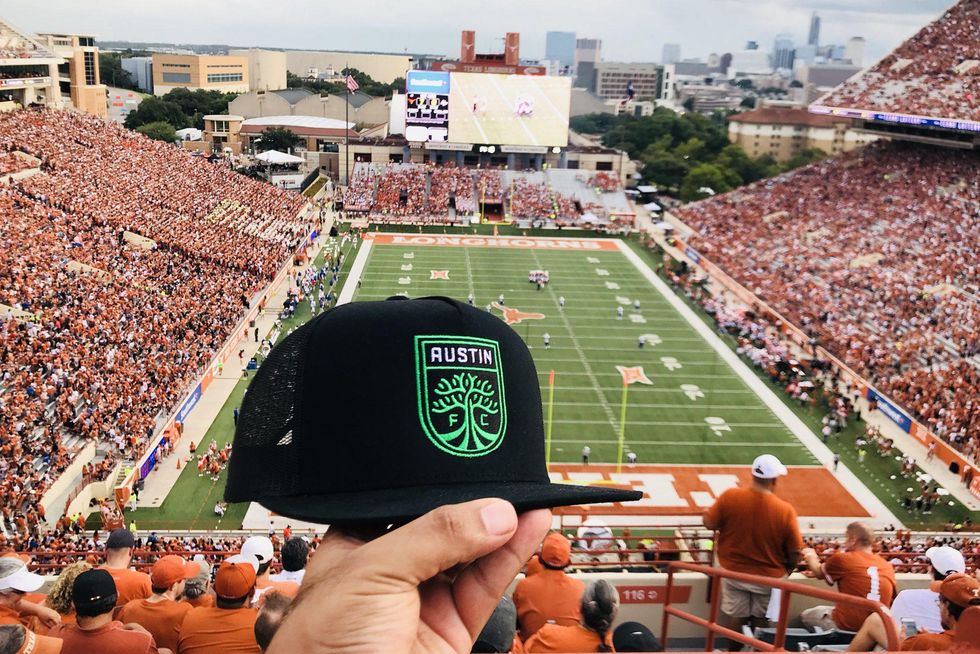 (Jay Torres)
Verde has yet to stamp out that burnt orange cult following in town. Austin FC has gained a steady following despite only being on its second MLS season, but the University of Austin has strength in numbers from the hundreds of thousands of Longhorns who have graduated from the famous school living both in and outside of Austin.
Longhorns fans are often older Austnites or those that have graduated from the school. But for newer Austnites, they don't have a connection to the school and are instantly welcomed into the diverse and fresh MLS team.
That said, Austin FC and Longhorn fans seem to be peacefully coexisting, with part-owner and UT alum Matthew McConaughey saying "the more, the merrier."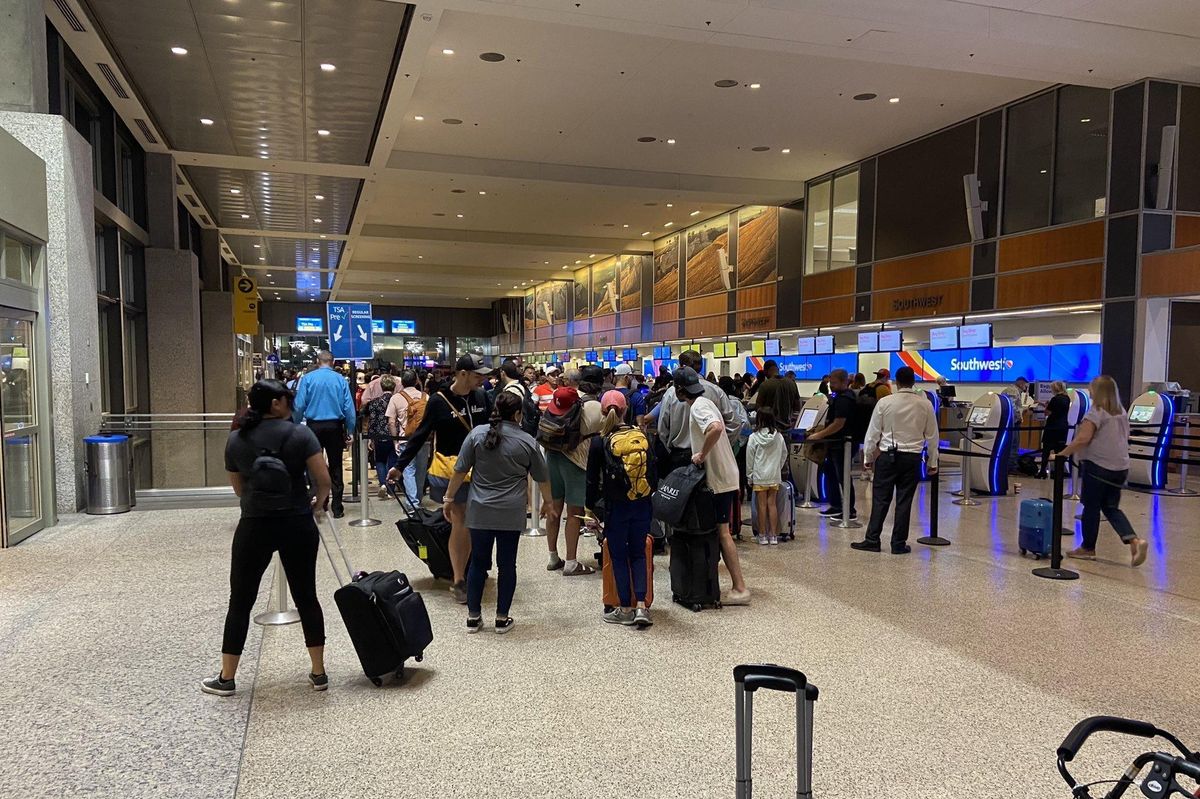 Flyers are less satisfied with the Austin-Bergstrom International Airport than a year ago, a new study shows.
Research firm J.D. Power placed ABIA at No. 15 on a list ranking overall customer satisfaction at large airports, a slip from last year's spot at No. 7. Other Texas airports secured rankings ahead of Austin, with Dallas Love Field at third, Houston Hobby at eight, and San Antonio International Airport at ninth.
Dallas/Ft. Worth ranked eight in the "mega airport" category.
The study examined airports based on the following factors: terminal facilities; airport arrival/departure; baggage claim; security check; check-in/baggage check; and food, beverage and retail.
On a 1,000-point scale, Austin-Bergstrom received 785 points this year compared to its score of 819 in 2021.
Passenger experiences at Austin-Bergstrom have been influenced by population growth in Central Texas, which has brought record traffic and longer wait times at TSA. And a recent power outage at Austin-Bergstrom caused flight delays. Michael Taylor, travel intelligence lead at J.D. Power., said that consumer satisfaction with flying has decreased overall.
"The combination of pent-up demand for air travel, the nationwide labor shortage and steadily rising prices on everything from jet fuel to a bottle of water have created a scenario in which airports are extremely crowded and passengers are increasingly frustrated—and it is likely to continue through 2023," Taylor said.
Bailey Grimmett, a spokesperson for ABIA, commented on the ranking.

"We're grateful that AUS customers continue to rank our airport above average, especially during this year that saw air travel disruption here in Austin and across the globe as airports, airlines and the air travel industry continued navigating the impacts of the pandemic," Grimmett said. "We look forward to delivering near-term and long-term improvements through our Journey With AUS program to improve the passenger experience."
That program is slated to bring a new midfield concourse to increase gates and connect to the Barbara Jordan Terminal through an underground connector tunnel.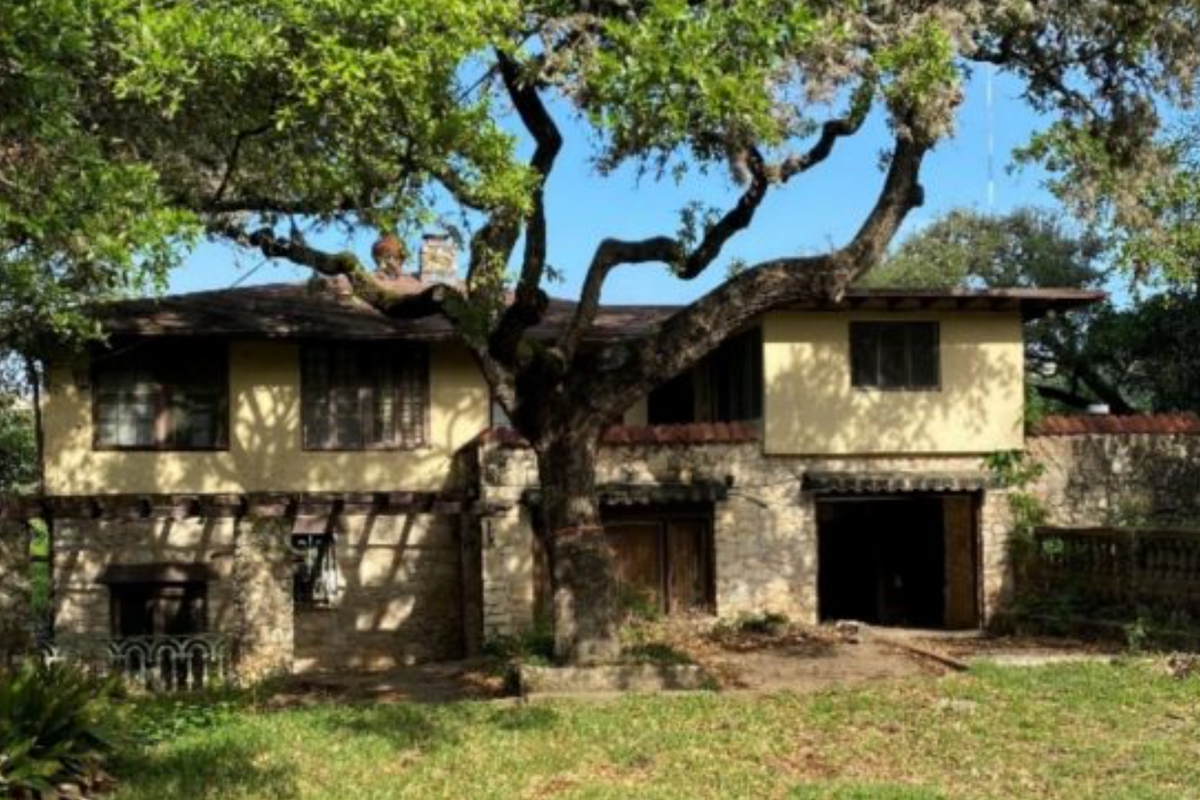 Austin Monitor
By Jonathan Lee
The Planning Commission was split Tuesday on whether to help save an eclectic lakefront estate from demolition by zoning it historic amid concerns over tax breaks and the likelihood that a previous owner participated in segregation as a business owner.
The property in question, known as the Delisle House, is located at 2002 Scenic Drive in Tarrytown. The main house, with Spanish and Modern influences, was built in 1923 by Raymond Delisle, an optician. A Gothic Revival accessory apartment was built in 1946. The current owner applied to demolish the structures in order to build a new home.'
Historic preservationists, for their part, overwhelmingly support historic zoning, which would preserve the buildings in perpetuity. The Historic Landmark Commission unanimously voted to initiate historic zoning in July, citing architectural significance, landscape features and association to historic figures. City staffers recommend historic zoning, calling both structures one-of-a-kind examples of vernacular architecture.
Tarrytown neighbors have also banded together to stop the demolition. Many have written letters, and a few spoke at the meeting. "How could anyone buy this property with the intent of destroying it?" Ila Falvey said. "I think it's an architectural treasure."
Michael Whellan, an attorney representing the property owner, said that the claims made by preservationists are shaky. The buildings are run down, he said, and have had substantial renovations. A structural engineer hired by the owner said any attempt at preservation would involve tearing down and rebuilding – an undertaking Whellan said would likely cost millions.
Whellan also argued that any historical significance derived from the property's association with Delisle and longtime owner C.H. Slator is dubious. "These men are not noted for any civic, philanthropic or historic impact," he said.
What's more, according to Whellan, Slator likely participated in segregation as the owner of the Tavern on North Lamar Boulevard between 1953 and 1960.
A city staffer, however, said she found no evidence to support the claim. "We would never landmark a property where a segregationist lived, or there was a racist person," Kimberly Collins with the Historic Preservation Office said.
Commissioner Awais Azhar couldn't support historic zoning in part due to lingering uncertainty about Slator. "Focusing on that factor is not here to disparage an individual or family. It is not about playing the race card. This is an important assertion for us to consider as Planning commissioners," Azhar said.
Commissioner Carmen Llanes Pulido said that allegations of racism should come as no surprise. "We're talking about white male property owners in the 1950s, in Austin, on the west side – and of course they were racist," she said. But she argued that allowing the house to be demolished based on these grounds does nothing to help people of color who have been harmed by racism and segregation.
The question of tax breaks was also controversial. Michael Gaudini, representing the property owner, said that the tax breaks associated with historic zoning would exacerbate inequality by shifting property tax burdens to less affluent communities. City staffers estimate that the property, appraised at $3.5 million, would get either a $8,500 or $16,107 property tax break annually, depending on whether a homestead exemption is applied.
Commissioner Grayson Cox preferred the commission focus not on tax breaks but on whether the structures merit preservation. "To me, nothing in the historic preservation criteria lists, is this person deserving of a tax break or not?"
Azhar, on the other hand, said he plans to propose a code amendment getting rid of city property tax breaks for historic properties.
The commission fell one vote short of recommending historic zoning, with six commissioners in support and three opposed. Azhar and commissioners Claire Hempel and Greg Anderson voted against.
The odds of City Council zoning over an owner's wishes are slim. Nine out of 11 members must vote in favor, and there have only been a handful of such cases over the past several decades.