Get connected with our daily update
It's no secret that Austin's changing.
But as Austin changes, there can sometimes be two types of people: those who want a taste of what the city was like when it was all about "keeping it weird" in the '70s and '80s, and those who can't wait to try out the newest place on offer.
---
Either way, we've got you covered. If you've heard rumors about Austin's iconic spots but never experienced them, check out our guide to "Old Austin." Prefer the hottest new thing? Check out our "New Austin" itinerary.
Selfie spot:
Old Austin
If you want to snap a classic Austin shot that's instantly recognizable, don't miss a mural tour of downtown. From Daniel Johnston's iconic "Hi, How Are You" frog mural at 21st and Guadalupe streets to Federico Archuleta's colorful "Lover/Fighter" at 1209 E. Cesar Chavez St., there's something to fit every mood and situation. Want to dive even deeper into the mural scene? Check out the Dougherty Arts Center's driving tour.
New Austin
To experience Austin's latest "it" installation, book tickets to the Museum of Ice Cream, which scooped its way to the popular Domain entertainment district this summer. Expect to find a host of Instagram-worthy experiences, ranging from rideable animal crackers to banana-split swings to an epic sprinkle pool. Expect lots of free treats, including cotton candy and, yes, ice cream, as well as cocktails and mocktails. Tickets start at $39.
And if you still want more, the Domain also has the Selfie Galleries with tickets starting at $20.
Swim spot:
Old Austin
Austin has no shortage of places to swim, and if you're looking for an old-school alternative to Barton Springs, look no further than Deep Eddy Pool, the oldest swimming pool in Texas. This beloved pool started as a swimming hole in the Colorado River before transitioning into a resort in the 1920s. These days, it's operated by the City of Austin. Its location near the Ann and Roy Butler Hike-and-Bike Trail and Boardwalk makes it ideally situated for a post-splash workout.
New Austin
Clocking in as the country's largest indoor water park, Kalahari Resorts opened in Round Rock in November 2020 with 223,000 square feet of slides, pools and water features. The property also includes three acres of outdoor pools, 975 guest rooms and 20 on-site dining options. The Dell Diamond, home of the Round Rock Express Minor League Baseball Team, is located across the street, should you want to hit the ballpark before or after you take a dip.
Live music:
Old Austin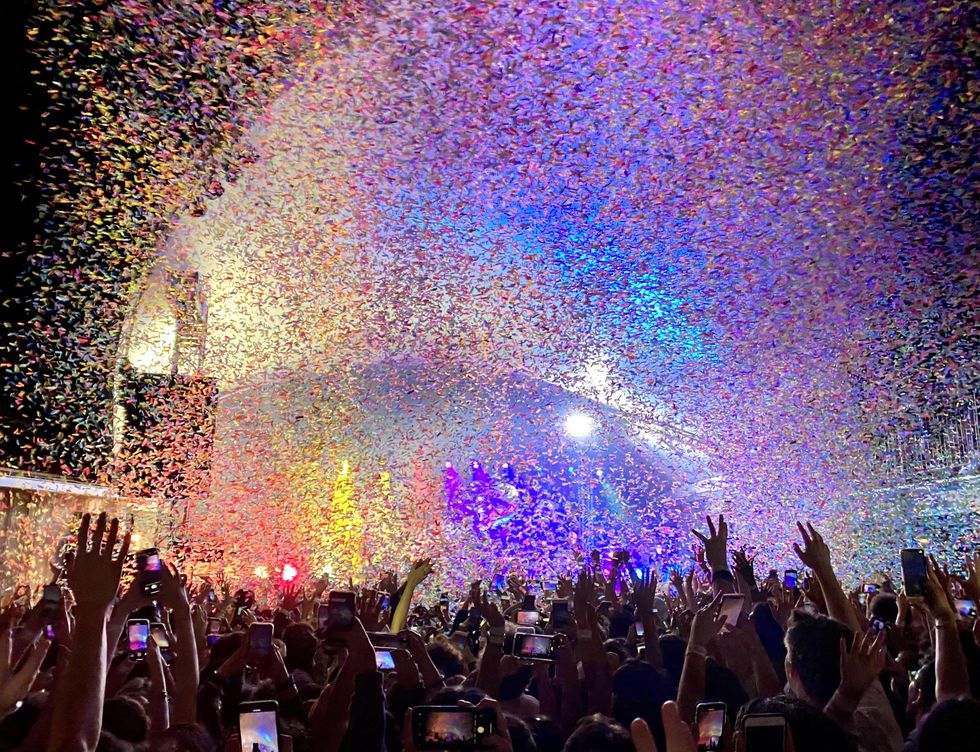 As the "live music capital of the world," it's no secret that Austin is home to copious concert venues. For example, Stubb's, which has been serving music since 1968 at its original location before moving to Red River Street in the 90s, some of the biggest and best bands in the world choose to take the stage. Upcoming acts include Machine Gun Kelly, Modest Mouse and Phoebe Bridgers. Can't make an evening show? Stop by for famous barbecue or snag a reservation for the venue's Gospel Brunch, held every Sunday from 11 a.m. to 2 p.m. Additional can't-miss Austin venues include the Continental Club on South Congress Avenue, the Saxon Pub and the Broken Spoke on South Lamar, and the Nutty Brown Amphitheatre, which will move from its current spot in far South Austin to Round Rock later this year.
New Austin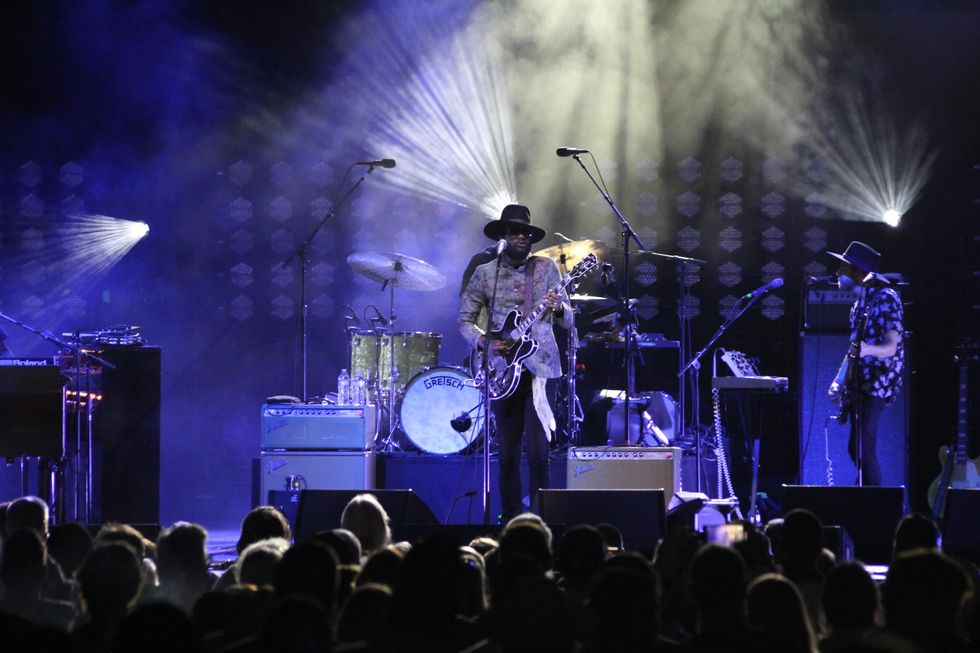 PHOTOS: Gary Clark Jr., Blackillac play Moody Amphitheater grand opening to sold-out crowd
Yes, we've got lots of classic venues, but we've got some new ones, too. For an expansive outdoor concert experience that features both assigned and lawn seating, consider the Moody Amphitheatre at Waterloo Park, which opened in August and has already hosted acts ranging from Gary Clark Jr. to Counting Crows to 311. Parking is ample at nearby garages. There's also a number of newer live music venues along Menchaca Road, such as Armadillo Den and Lustre Pearl South.
Hotel:
Old Austin
For a taste of Austin's laid-back yet quirky past, book a night or two at the Austin Motel, a former motor court where the motto is "so close, yet so far out." Expect fun wallpaper, upscale amenities and a sparkling, retro-themed pool that's ideal for taking a dip in on a 100-degree day. You can also just get a pool day pass. Because this property by Austin's Bunkhouse Group is in the heart of South Congress, it's also an excellent home base for shopping and sightseeing.
New Austin
And nearby on South Congress, you can check out Hotel Magdelena. This stunning hotel, also by Austin's Bunkhouse Group, opened in 2020 and was inspired by the city's lake house culture, incorporating color themes of green, blue, red and yellow across the property. It also houses its own restaurant, Summer House on Music Lane, which was inspired by "the casual sophistication that defines a lake house weekend." The property is surrounded by a new shopping and entertainment district, Music Lane, that includes Lululemon and Madewell storefronts.
Sports:
Old Austin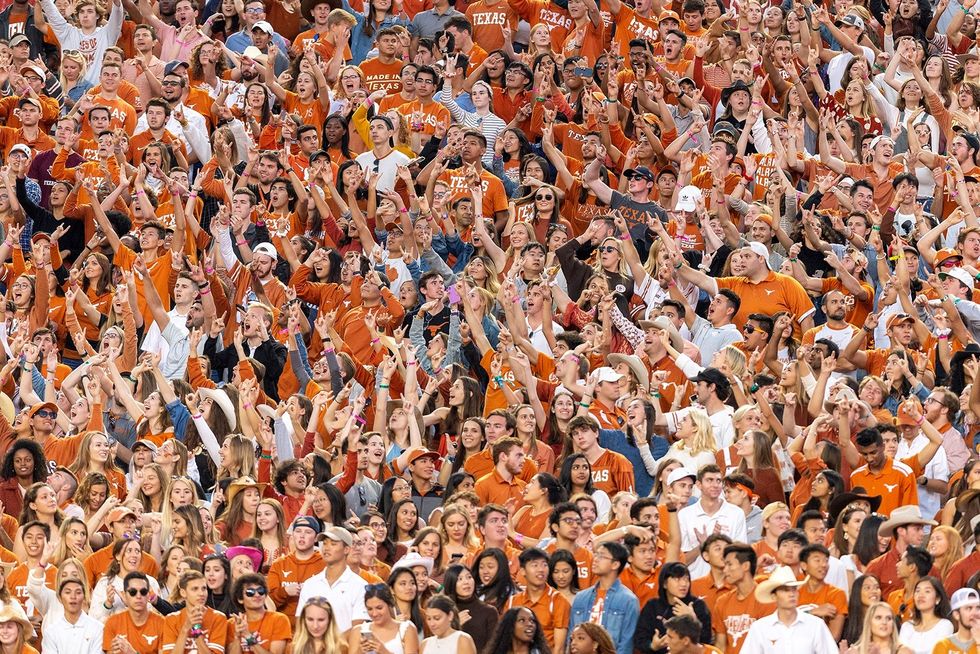 Longhorns plan for 100% stadium capacity in 2021 season
Before Verde and Black were a thing in Austin, the whole town bled burnt orange, especially because it felt like most of the town were University of Texas alumni. But even with a new team in town, the Longhorns haven't gone anywhere. Head to Darrell K Royal-Texas Memorial Stadium on most Saturdays this season for the full Texas football experience.
New Austin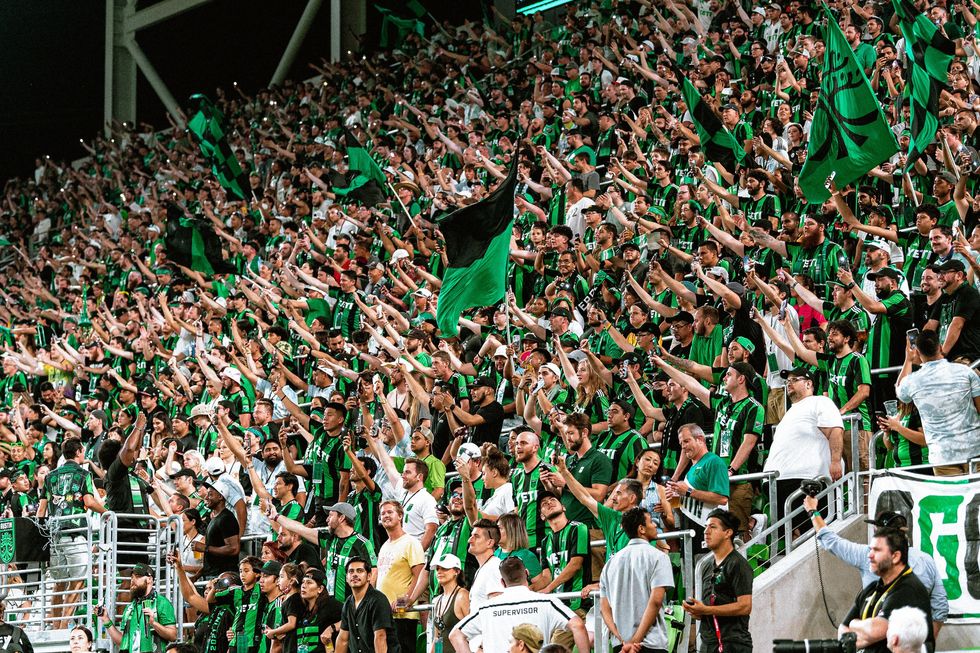 Austin FC fans chanted with members of Black Pumas as Austin FC took on the Seattle Sounders. (Austin FC/Twitter)
Austin FC is all the craze this year as it kicked off its inaugural season as the first major league team in town. While it's not exactly a standout team yet, you can catch the Q2 Stadium at full capacity every game with people cheering and lots of local eats to choose from. You don't need to know the game of soccer to have a good time with the fan band and nonstop action.
For more on Austin changing: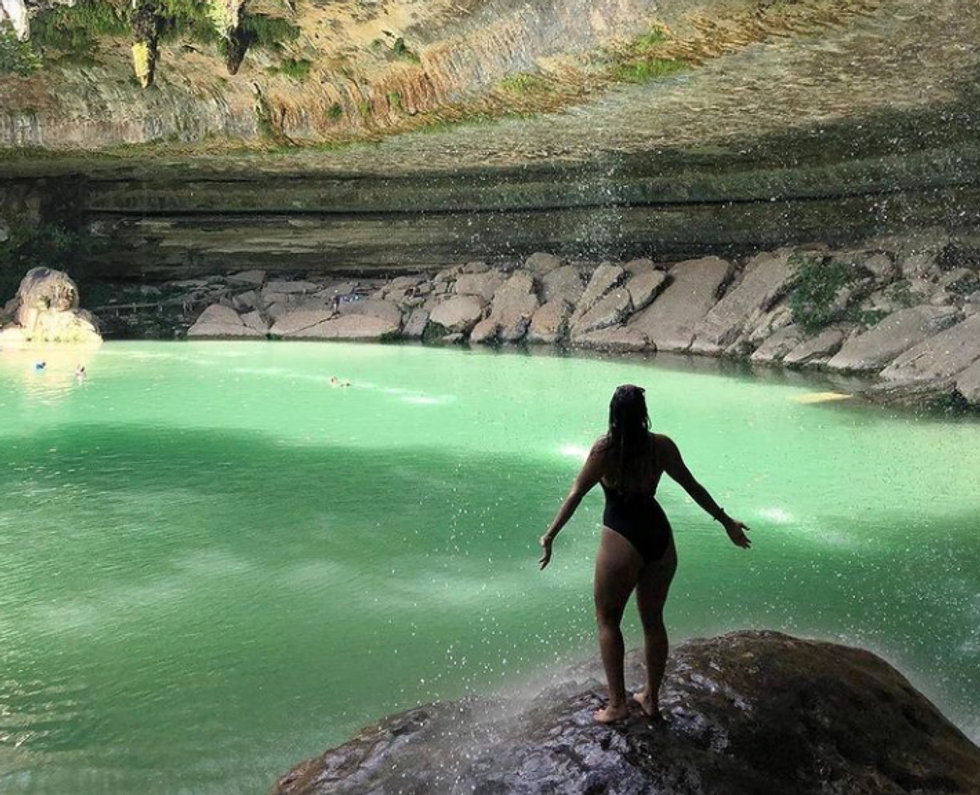 5 small towns to get a taste of old Austin life
Austin's Delta 8 industry has been turned on its head after Texas health officials clarified that the cannabinoid is on the state list of illegal substances, though it was previously believed to be legal by most retailers, consumers and manufacturers.
House Bill 1325, which was signed in June 2019 by Gov. Greg Abbott, and the Farm Bill, signed into law by former President Donald Trump in 2018, legalized any hemp product containing less than .3% THC. The same bills were thought to have made Delta 8 legal, though the Texas Department of State Health Services added a notice on its website saying it was still a controlled substance as of Friday, Oct. 15.
Both the federal and state governments keep separate lists on what is considered a controlled substance. Marijuana is considered Schedule I, a category reserved for substances with "no currently accepted medical use and a high potential for abuse," both statewide and federally.
Austin-based CBD retailer Grassroots Harvest CEO Kemal Whyte, like many CBD shop retailers, was blindsided by the announcement. Many small businesses rely on Delta 8 for their sales—Green Herbal Care CBD said about 90% of its sales come from Delta 8—and Whyte said he is frustrated by the inconsistencies in the drug scheduling system.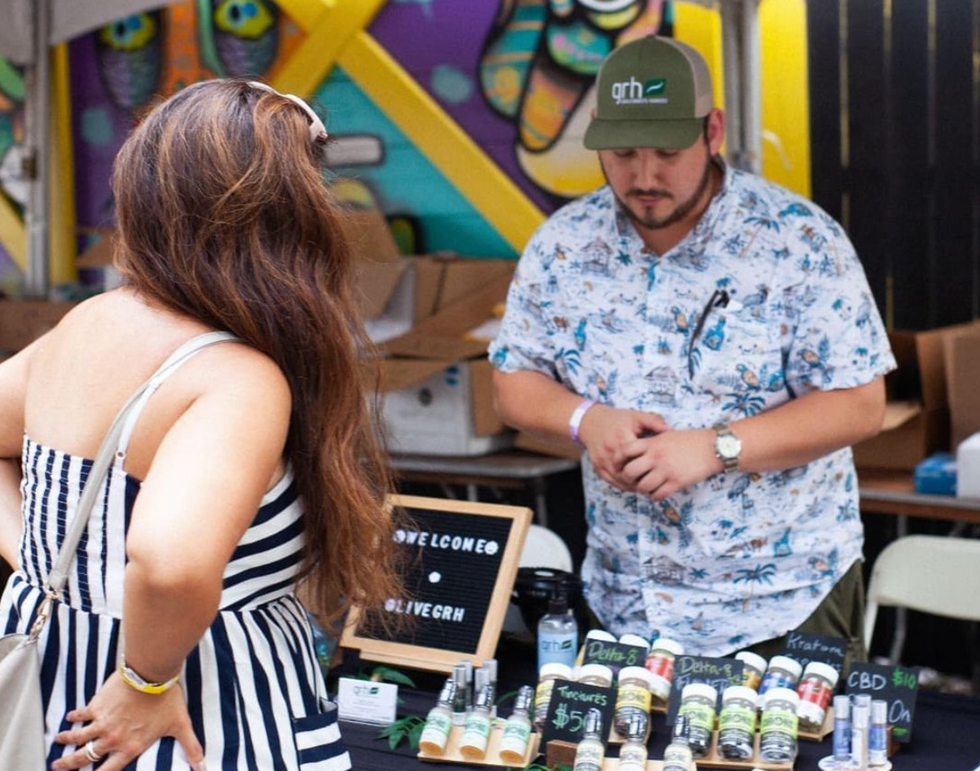 (Grassroots Harvest/Instagram)
Since 87% of Texans support the legalization of marijuana, at least for medical use, per a recent poll, Whyte said he wonders who this legislation is for.
"It's gonna have a massive impact on small businesses—there's just no way around it," Whyte said. "The reality is, we don't want to push out anything bad for our customers, we want this to benefit our customers and to help them. If we can make money while doing it, that's the American dream. What are we doing, whose benefit is this for?"
Delta 8 surged in popularity after the perceived legalization—consumers enjoyed its lower psychotropic potency, decreased anxiety while using it and the peace of mind as a legal way to get high. So in order to protect their products and livelihoods, both Grassroots Harvest and Austin-based manufacturer Hometown Heroes are taking legal action.
Whyte said Grassroots Harvest is suing DSHS, saying their action is creating negative effects in the market. Meanwhile, a Hometown Heroes spokesperson said the company is in the process of filing a temporary restraining order that would pause the ban on Delta-8 in the state of Texas.
Threats against Delta 8 are not new—DSHS lost a lawsuit trying to make "smokable hemp products" illegal last year and Texas lawmakers had been considering a bill that would make Delta 8 illegal, though it was dropped after the clarification was made.
Hometown Heroes released a formal statement in response to the DSHS rule.
"I need to be clear—we love Texas, we're just choosing to fight for the will of the people in regards to cannabis in Texas," Hometown Hero CEO Lukas Gilkey said in a statement. "(Texas DSHS) are using backhanded ways to create legislation and go against the will of the people."
Whyte laments the fact that it would be easier legally to "open up a strip club that also sells guns," and said he can't post customer testimonials that mention the benefits of Delta 8 without getting hit with a cease and desist from the Food and Drug Administration. Whyte said he isn't opposed to regulation—far from it—he just wants to see it go through the correct channels.
"The fact that they're stunting our ability to communicate with our clients that want to learn about this, you're preventing us from communicating with them and teaching them, or spreading information that we know," Whyte said. "I think that that in and of itself opens up a lot of questions."
Grassroots Harvest still has Delta 8 products on its shelves for the time being but for how long, Whyte doesn't know.
Austin Public Health and other clinics around Austin are now providing booster shots for all three vaccines, including Pfizer, Moderna and Johnson & Johnson, to fully vaccinated individuals after both Pfizer and J & J were approved by the CDC on Wednesday.
APH and Austin clinics, which were already administering the approved Pfizer booster, will begin distributing shots as soon as Friday.
Those who received the second dose of the Pfizer and Moderna vaccine more than six months ago are elligble to receive a booster if they are over 65 or if they are over 18 and:
Live in a long-term care environment
Have underlying medical conditions
Work or live in high-risk settings, such as schools, hospitals or correctional facilities
Those who took the Johnson & Johnson shot are eligible if they are over 18 and received their dose over two months ago.
Austin-Travis County Health Authority Dr. Desmar Walkes said in a media Q&A Friday that APH is encouraging boosters just as much as they have urged residents to get their first and second doses.
"Boosters are incredibly important to keeping our community protected and hospitalizations low," Walkes said. "If we can stay on top of our vaccinations, we provide protections for our most vulnerable and make it that much harder for COVID to spread in our community."
Eligible residents are free to choose the same booster as their first doses or "mix and match," per the CDC announcement.
Those looking for another dose can simply bring their vaccination card to APH centers or the dozens of Walgreens and CVS locations in the metro, which began administering doses Friday.
Additional updated guidance from the CDC allows for all eligible individuals to choose which vaccine they receive as a "mix-and-match" booster dose. It is advised to remember to bring your CDC COVID-19 Vaccination Card showing the original doses with you when going for booster shots.