Get connected with our daily update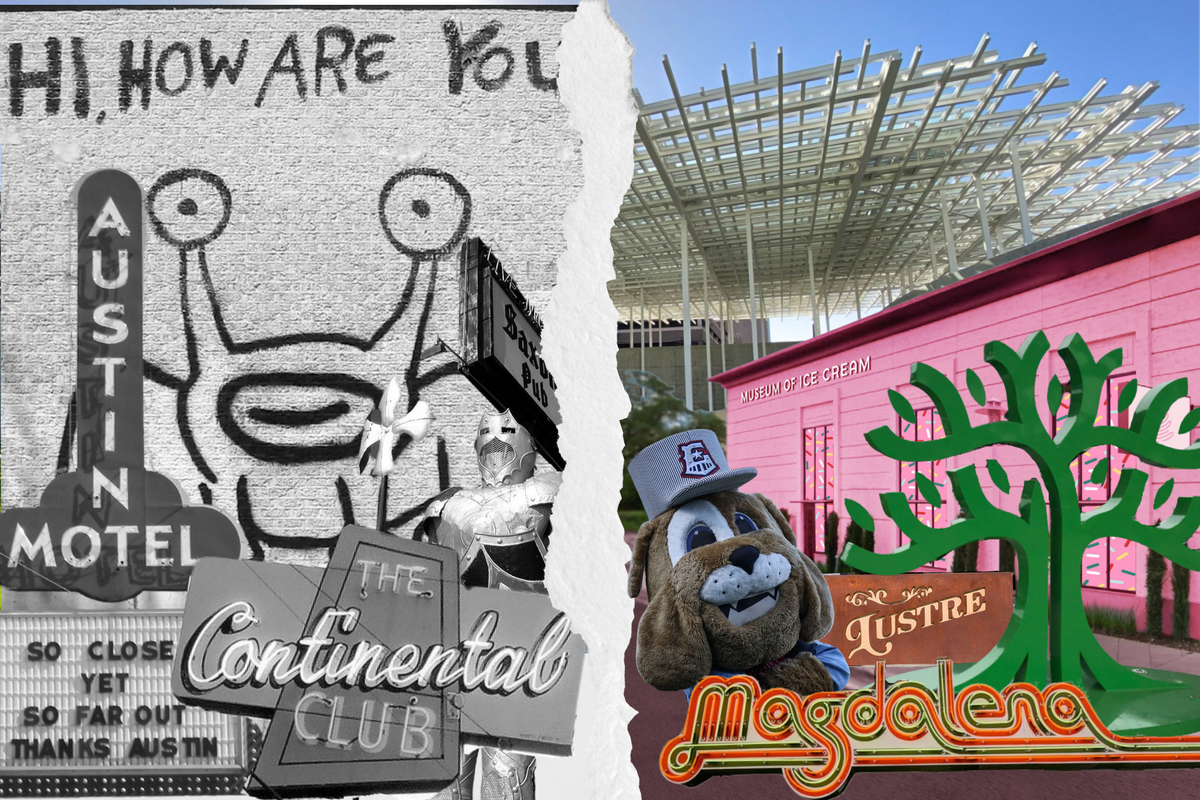 It's no secret that Austin's changing.
But as Austin changes, there can sometimes be two types of people: those who want a taste of what the city was like when it was all about "keeping it weird" in the '70s and '80s, and those who can't wait to try out the newest place on offer.
---
Either way, we've got you covered. If you've heard rumors about Austin's iconic spots but never experienced them, check out our guide to "Old Austin." Prefer the hottest new thing? Check out our "New Austin" itinerary.
Selfie spot:
Old Austin
If you want to snap a classic Austin shot that's instantly recognizable, don't miss a mural tour of downtown. From Daniel Johnston's iconic "Hi, How Are You" frog mural at 21st and Guadalupe streets to Federico Archuleta's colorful "Lover/Fighter" at 1209 E. Cesar Chavez St., there's something to fit every mood and situation. Want to dive even deeper into the mural scene? Check out the Dougherty Arts Center's driving tour.
New Austin
To experience Austin's latest "it" installation, book tickets to the Museum of Ice Cream, which scooped its way to the popular Domain entertainment district this summer. Expect to find a host of Instagram-worthy experiences, ranging from rideable animal crackers to banana-split swings to an epic sprinkle pool. Expect lots of free treats, including cotton candy and, yes, ice cream, as well as cocktails and mocktails. Tickets start at $39.
And if you still want more, the Domain also has the Selfie Galleries with tickets starting at $20.
Swim spot:
Old Austin
Austin has no shortage of places to swim, and if you're looking for an old-school alternative to Barton Springs, look no further than Deep Eddy Pool, the oldest swimming pool in Texas. This beloved pool started as a swimming hole in the Colorado River before transitioning into a resort in the 1920s. These days, it's operated by the City of Austin. Its location near the Ann and Roy Butler Hike-and-Bike Trail and Boardwalk makes it ideally situated for a post-splash workout.
New Austin
Clocking in as the country's largest indoor water park, Kalahari Resorts opened in Round Rock in November 2020 with 223,000 square feet of slides, pools and water features. The property also includes three acres of outdoor pools, 975 guest rooms and 20 on-site dining options. The Dell Diamond, home of the Round Rock Express Minor League Baseball Team, is located across the street, should you want to hit the ballpark before or after you take a dip.
Live music:
Old Austin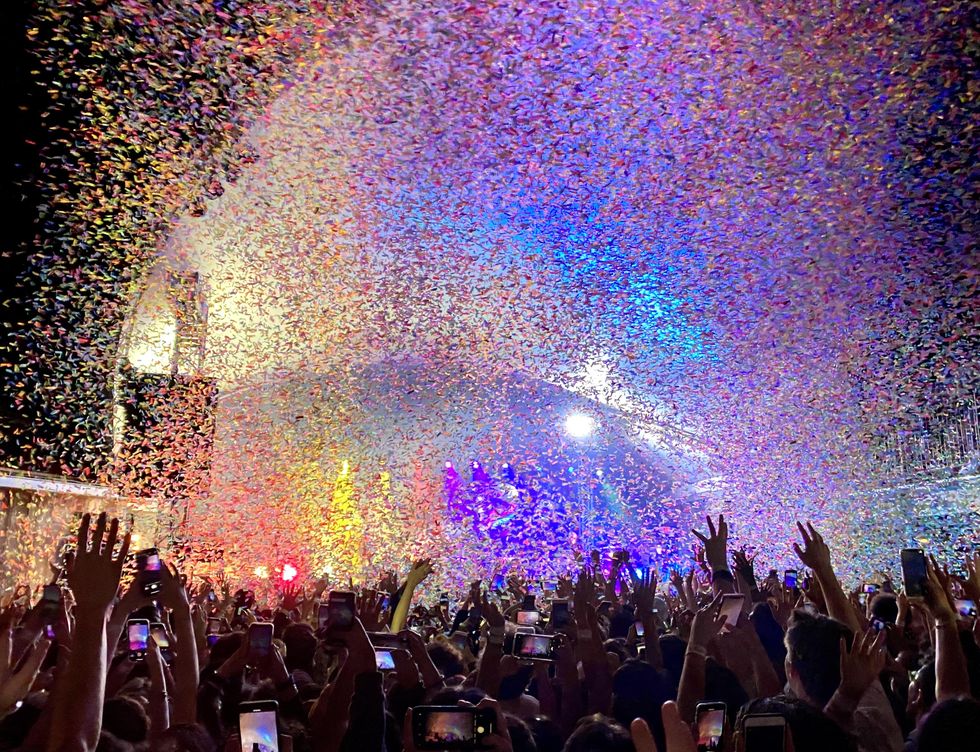 As the "live music capital of the world," it's no secret that Austin is home to copious concert venues. For example, Stubb's, which has been serving music since 1968 at its original location before moving to Red River Street in the 90s, some of the biggest and best bands in the world choose to take the stage. Upcoming acts include Machine Gun Kelly, Modest Mouse and Phoebe Bridgers. Can't make an evening show? Stop by for famous barbecue or snag a reservation for the venue's Gospel Brunch, held every Sunday from 11 a.m. to 2 p.m. Additional can't-miss Austin venues include the Continental Club on South Congress Avenue, the Saxon Pub and the Broken Spoke on South Lamar, and the Nutty Brown Amphitheatre, which will move from its current spot in far South Austin to Round Rock later this year.
New Austin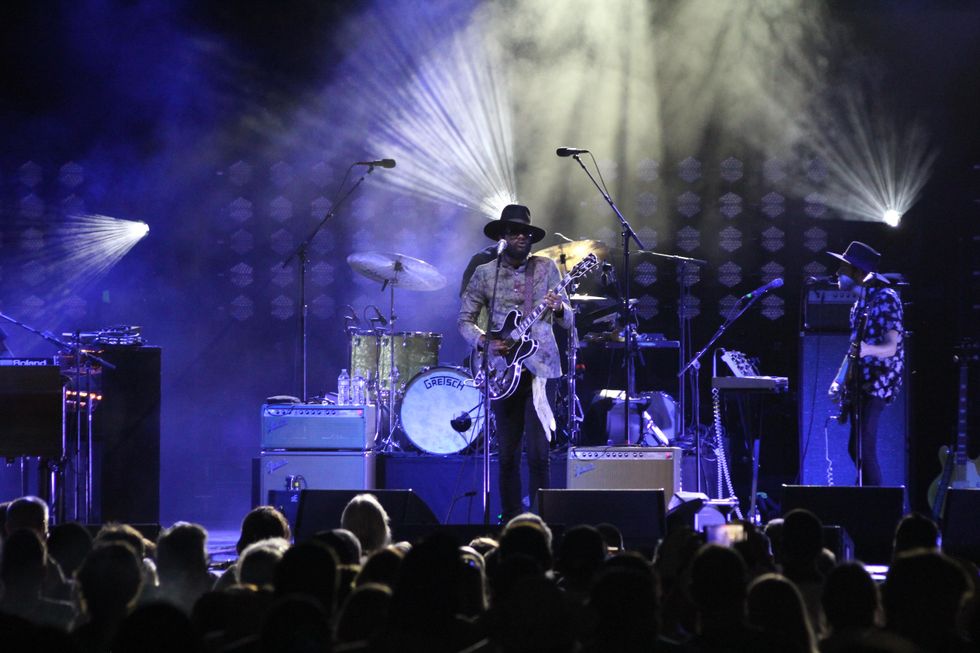 PHOTOS: Gary Clark Jr., Blackillac play Moody Amphitheater grand opening to sold-out crowd
Yes, we've got lots of classic venues, but we've got some new ones, too. For an expansive outdoor concert experience that features both assigned and lawn seating, consider the Moody Amphitheatre at Waterloo Park, which opened in August and has already hosted acts ranging from Gary Clark Jr. to Counting Crows to 311. Parking is ample at nearby garages. There's also a number of newer live music venues along Menchaca Road, such as Armadillo Den and Lustre Pearl South.
Hotel:
Old Austin
For a taste of Austin's laid-back yet quirky past, book a night or two at the Austin Motel, a former motor court where the motto is "so close, yet so far out." Expect fun wallpaper, upscale amenities and a sparkling, retro-themed pool that's ideal for taking a dip in on a 100-degree day. You can also just get a pool day pass. Because this property by Austin's Bunkhouse Group is in the heart of South Congress, it's also an excellent home base for shopping and sightseeing.
New Austin
And nearby on South Congress, you can check out Hotel Magdelena. This stunning hotel, also by Austin's Bunkhouse Group, opened in 2020 and was inspired by the city's lake house culture, incorporating color themes of green, blue, red and yellow across the property. It also houses its own restaurant, Summer House on Music Lane, which was inspired by "the casual sophistication that defines a lake house weekend." The property is surrounded by a new shopping and entertainment district, Music Lane, that includes Lululemon and Madewell storefronts.
Sports:
Old Austin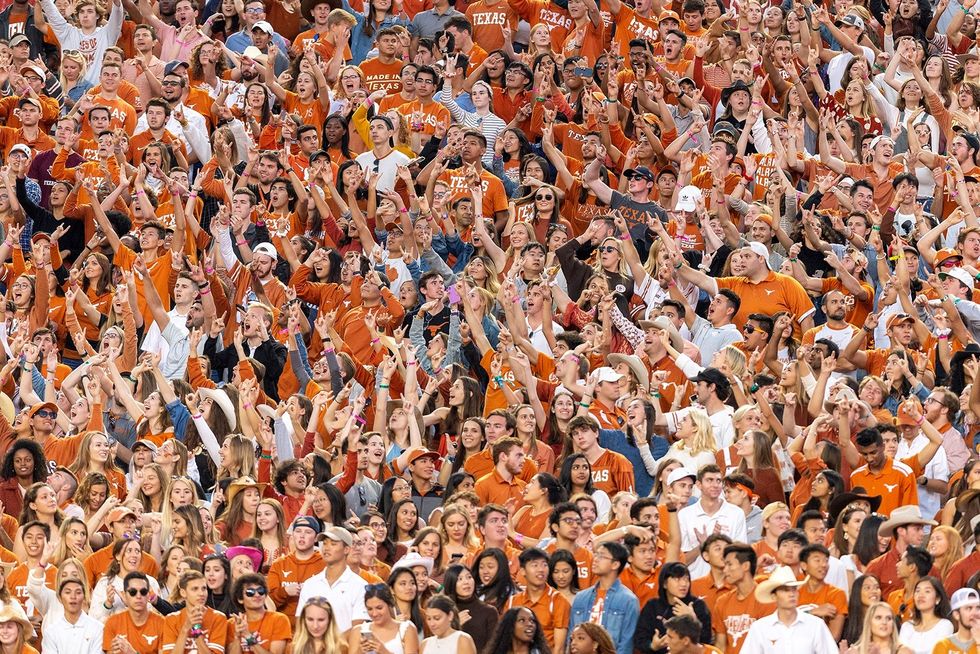 Longhorns plan for 100% stadium capacity in 2021 season
Before Verde and Black were a thing in Austin, the whole town bled burnt orange, especially because it felt like most of the town were University of Texas alumni. But even with a new team in town, the Longhorns haven't gone anywhere. Head to Darrell K Royal-Texas Memorial Stadium on most Saturdays this season for the full Texas football experience.
New Austin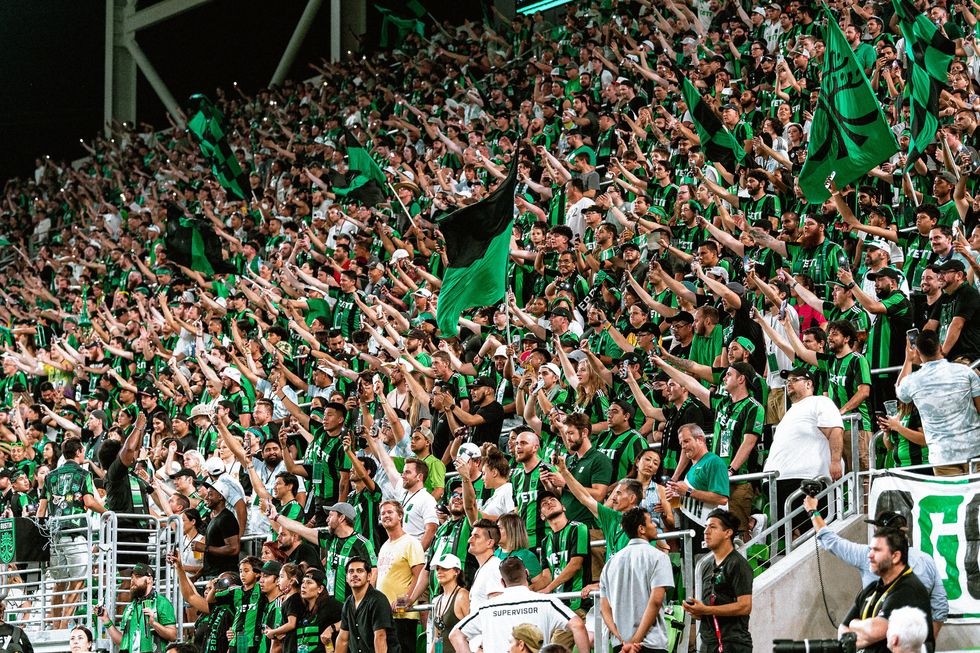 Austin FC fans chanted with members of Black Pumas as Austin FC took on the Seattle Sounders. (Austin FC/Twitter)
Austin FC is all the craze this year as it kicked off its inaugural season as the first major league team in town. While it's not exactly a standout team yet, you can catch the Q2 Stadium at full capacity every game with people cheering and lots of local eats to choose from. You don't need to know the game of soccer to have a good time with the fan band and nonstop action.
For more on Austin changing: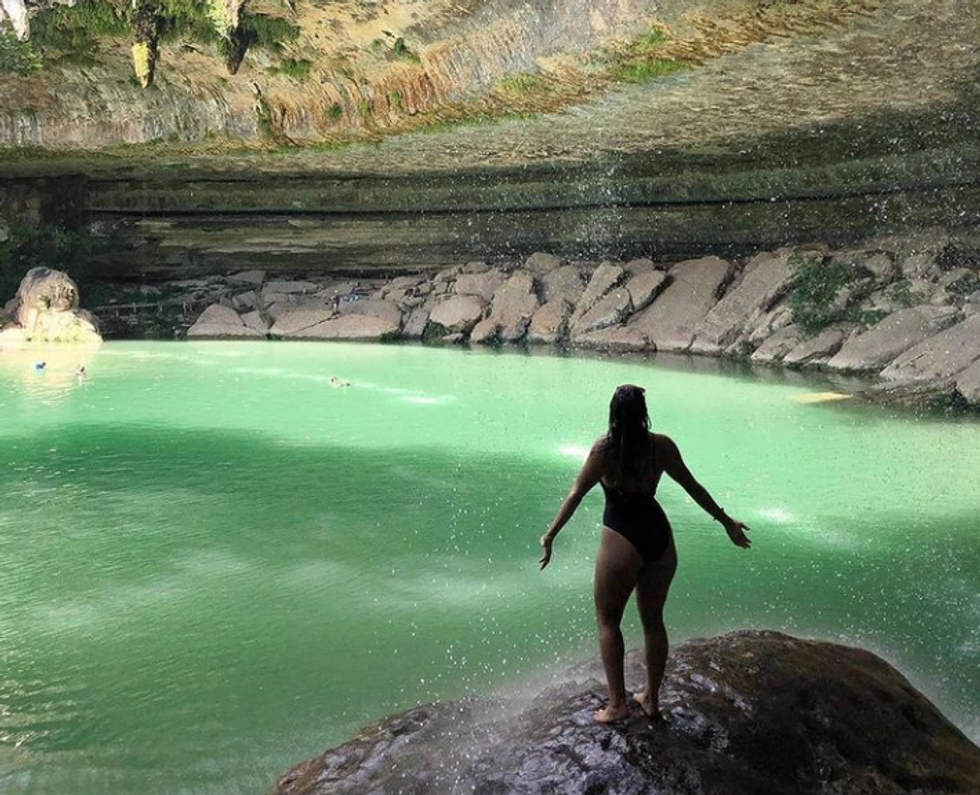 5 small towns to get a taste of old Austin life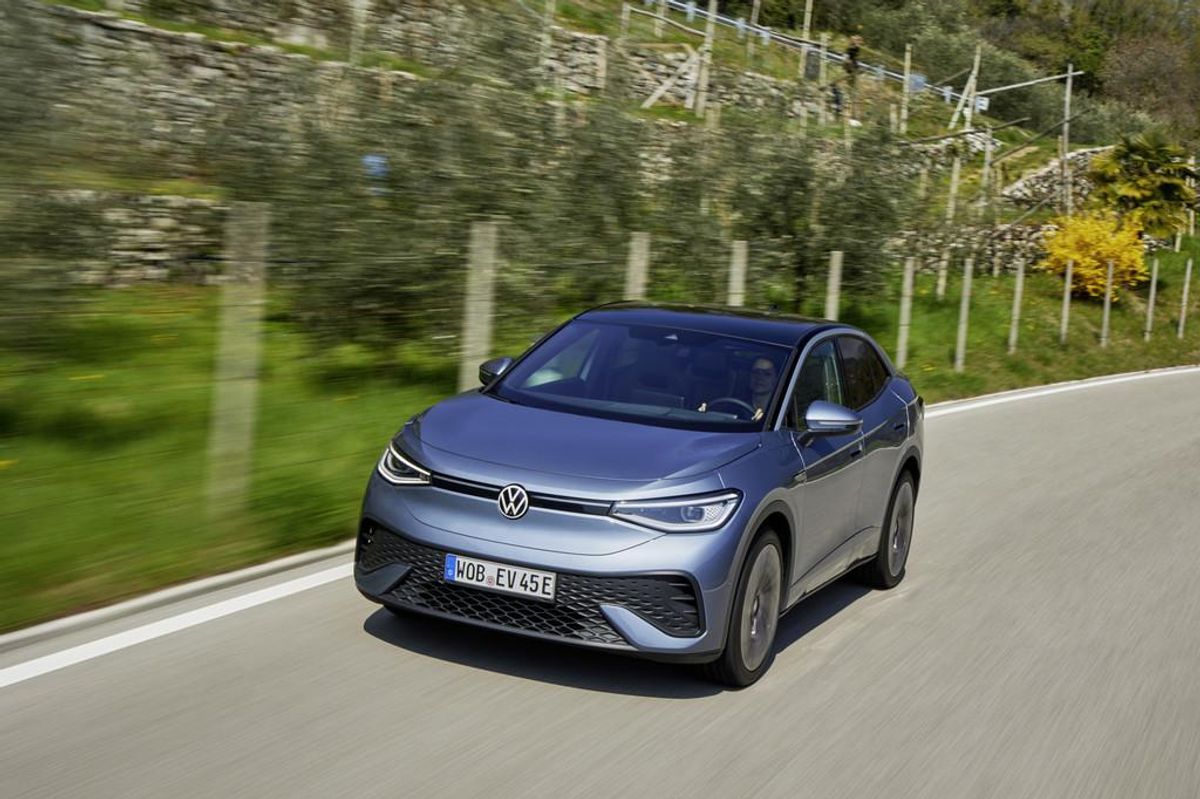 Whether you're making the switch out of a gas-powered car or thinking of adding another EV into the mix, tax credits could go away for your desired car.
The climate-health-tax package could become law soon. And while Democrats had aimed to expand consumer tax credits for battery-powered vehicles Sen. Joe Manchin called for some supply chain requirements in order to go along with the broader bill.
The Alliance for Automotive Innovation estimates that'll cut vehicles eligible for the credits from 72 to 25. Brands eligible for a tax credit include BMW, Ford and Rivian. As Electrek reports, sales can push manufacturers over the predetermined threshold of qualified sales, and Tesla is part of that group.
For some EV owners, however, this incentive wasn't an influence on their decision anyway.
Anuarbek Imanbaev, VP of the Tesla Owners Club Austin, said the credit played very little role in his decision to get a Tesla.
He views his first Tesla as a more luxurious type of purchase that's a different approach than what other car shoppers have.
"That's a different segment," Imanbaev said. "I think in that segment, it was nice to have, but it wasn't anything that affected whether I would buy the vehicle or not."
Still, Imanbaev thinks for those shopping for vehicles up to about $65,000, the tax credit could increase demand.
Reginald Collins, a sales professional at Onion Creek Volkswagen, has talked to the clients who weigh cost more when buying a vehicle and he said the tax credit is a "huge deal."
"On top of the fact that you're not paying for any gas. And you're saving Earth, it's not a combustion vehicle," Collins said, referring to Volkswagen's ID.4 that people can buy with a $7,500 tax credit.
What's its appeal over a Tesla or other electric vehicles?
"Just the flexibility of it, it's much less expensive," Collins said.
And while EVs require some wait—Collins estimates the ID.4 taking about 8 to 10 months— he also said that the plant in Chattanooga, Tennessee is making for faster production.
"If you need parts, you can order them from the states instead of ordering them in Germany," Collins said. "So if you have customer issues they can get parts quicker."
So if you're trying to get a deal on an EV, you may need to act quickly. The Senate sent the plan, known as the Inflation Reduction Act, to the House earlier this week meaning it could be headed to President Biden's desk soon.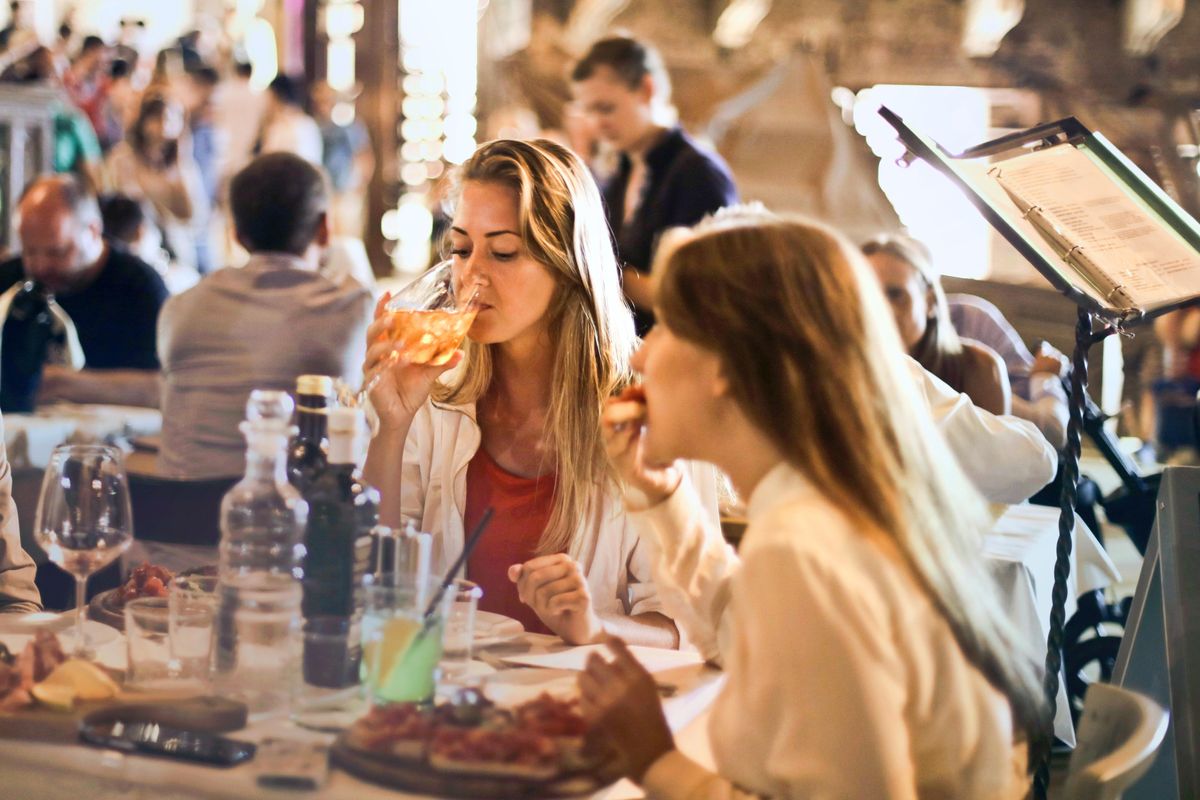 A chain of plant-based restaurants and wellness centers is getting its start in Austin.
Following time in executive-level positions with Austin-started Whole Foods Market, Betsy Foster, former senior vice president, retiring co-founder and CEO John Mackey and former Whole Foods co-CEO Walter Robb are onto their next project: a startup called Healthy America LLC.
The venture raised $31 million from investors earlier this year to create a national network of wellness centers and vegetarian restaurants.
Bloomberg reported on a now-closed job posting for Healthy America, which described it as "an evidence-based lifestyle company, leading the convergence of culinary, healthcare, and wellness."
The posting mentions an aim to "meaningfully transform the health and wellbeing of individuals." Aside from food, educational, fitness and spa services may also be offered.
Incorporated in 2020, Healthy America seems to be at an office near 38th Street and Lamar Boulevard, the
Austin Business Journal
reports.