Get connected with our daily update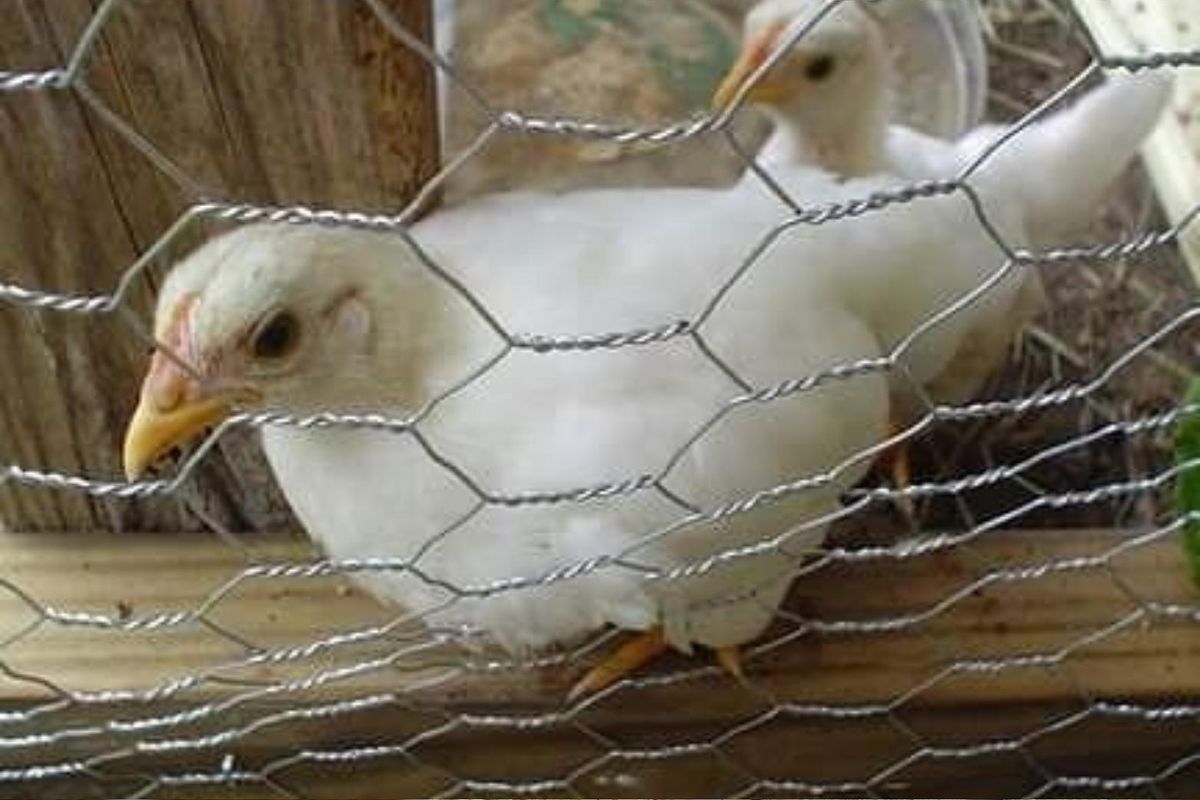 Austin is quickly becoming the land of influencers—including those of the feathered variety.
Esperanza, a 12-year-old chicken from Austin's Highland neighborhood, has a reputation that precedes her. According to her owner, Edward Gottschalk, there's a solid chance she's the oldest chicken in Austin.
---
While it may seem a bold claim to make, Gottschalk has done his research. He said he found an old clip of a late-night television show (he's thinking David Letterman) that featured an ancient chicken from Austin that was 13 or 14 years old, and Esperanza isn't far off. He's asked around Reddit to see if any other geriatric chickens are still around, and no one fought for the esteemed title.
While "Austin's oldest chicken" may have an endearing ring to it, she's fought hard for her fame. Esperanza's backstory includes old-lady crankiness, family feuds and even chicken-on-chicken murder.
"She's not that nice, you really shouldn't like her that much," Gottschalk told Austonia. "She's an old lady, she's stubborn."
Gottschalk and his wife, Liath Appleton, got Esperanza from a friend in 2009, about a year after they moved to Austin.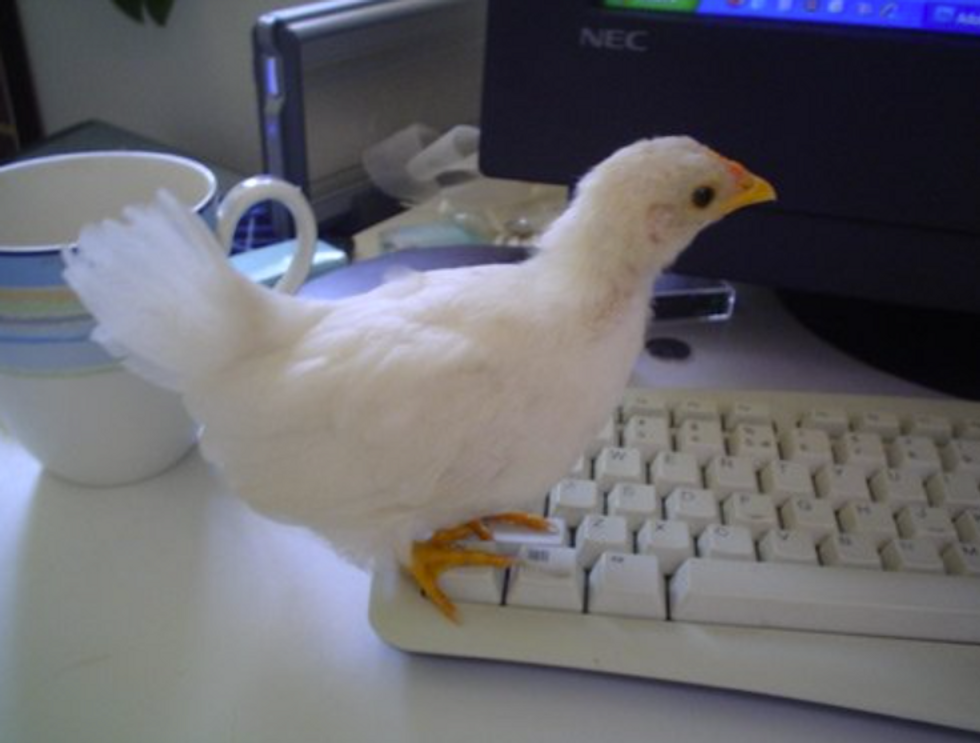 Esperanza as a young hen in 2009. (Edward Gottschalk)
She's had companion chickens, some of which have flown away or died of natural causes. In the chicken world, however, weakness is never tolerated. The couple had to separate any sick chickens for fear of the other hens killing their weakest link, but some, unfortunately, fell through the cracks.
"Those chickens usually don't even last a week because they would kill that chicken," Gottschalk said. "Esperanza personally has probably killed a chicken or two."
Esperanza isn't the only family member who has fought for her spot at the top. Gottschalk's brother, Mark, is a champion pumpkin grower who has produced competition winners that are several hundred pounds. In true brotherly competition, Gottschalk decided he would make sure Esperanza was well-known as the oldest chicken in the Texas capital.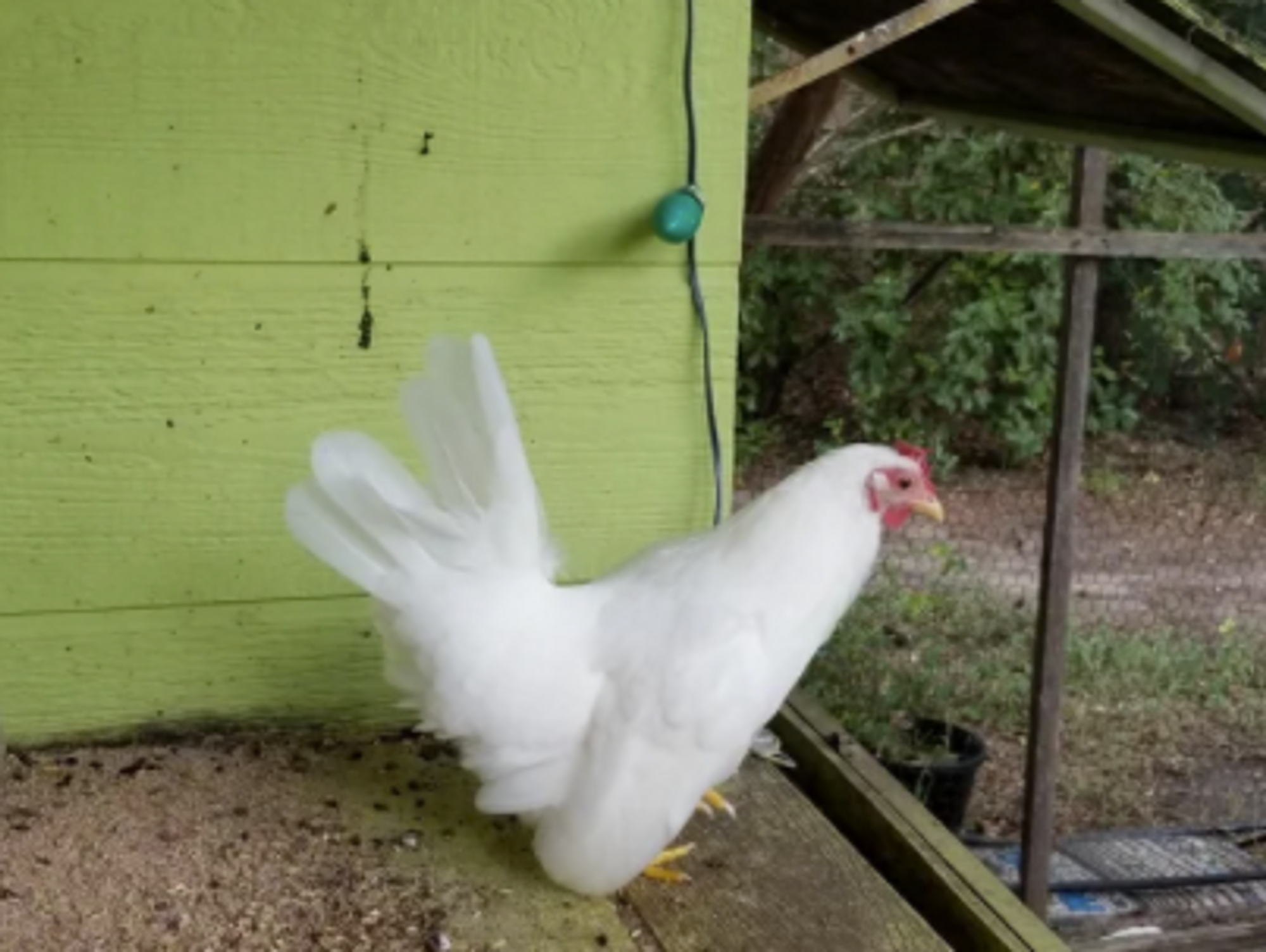 Esperanza has been with the couple since 2009. (Edward Gottschalk)
Gottschalk essentially boiled it down to an in-family Hatfield vs. McCoys dispute.
"I was like, 'let's not talk about my brother,'" Gottschalk said. "'Why are we talking about pumpkins? (Esperanza's) a celebrity.'"
Despite all of his talk, Gottschalk and Appleton have lots of love for their eldest (and now only) feathered friend. In bad weather, Appleton brings Esperanza inside the house for a few days, watches TV with her and even puts her on her lap. The coop, which is fully enclosed to prevent any attacks from predators, sits just outside a bedroom window so the two can give her treats and feed when needed.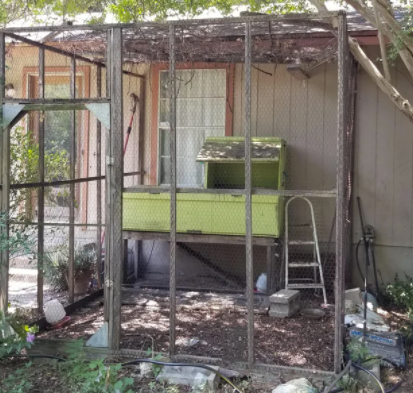 Esperanza's coop is attached to a nearby bedroom window for easier access. (Edward Gottschalk)
Aside from bouts of ringworm and scuffles with former companions, Austin's oldest chicken could get even older. Some of her feathers have bent or fallen out, but she's otherwise perfectly healthy.
All jokes aside, Gottschalk said he's grown to love his grouchiest family member.
"She's pretty sweet with age," Gottschalk said. "It's been nice to have her. I will definitely miss her when she's gone."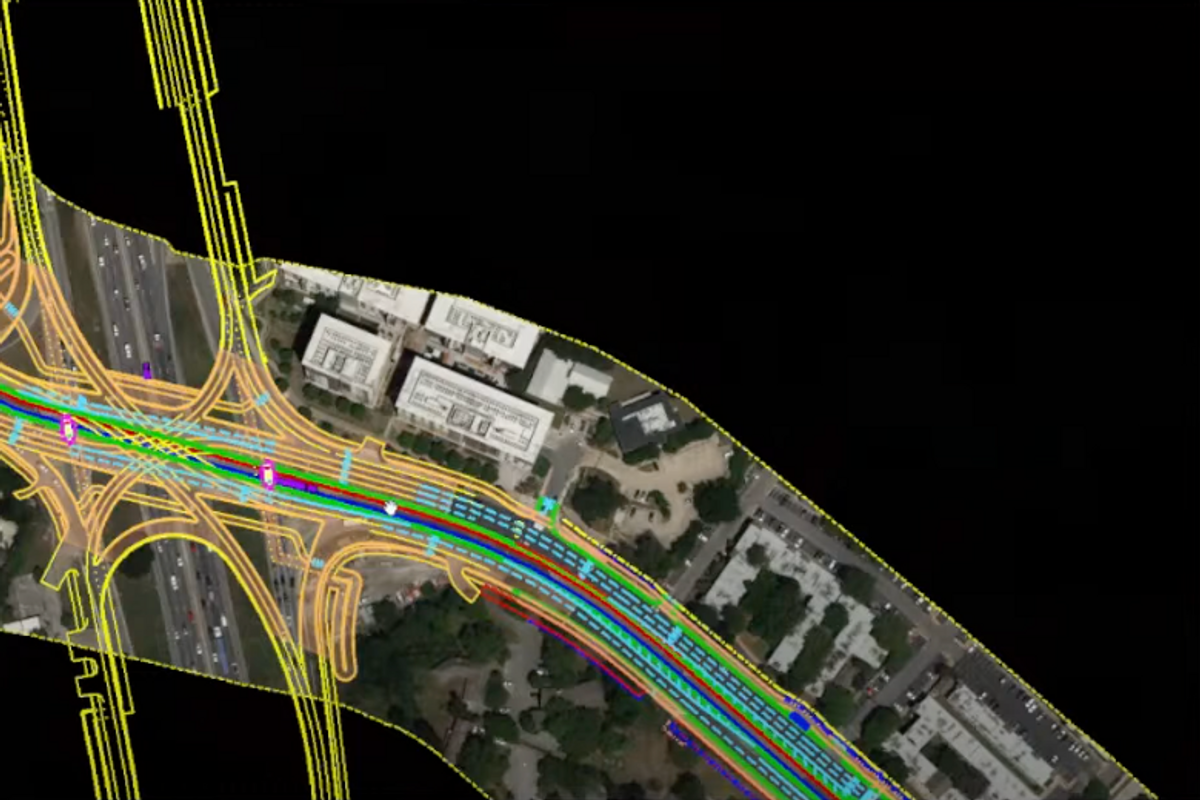 Designs for stations along Project Connect's Blue Line were presented this week, giving a detailed look at what part of the rail system extending from downtown to the airport could look like.
The planned stations that have gotten the latest focus include Waterfront, Travis Heights and Lakeshore stations past Lady Bird Lake.
At the Waterfront station, the preliminary design aims to prevent visual obstructions and save on costs. This is accomplished by a transit guideway that will lower from the bridge to a level station.
Heading onto East Riverside Drive, the light rail faces a curve requiring a slow down to about 10 miles per hour.
The Travis Heights station could involve relocating a pedestrian crosswalk zone at Alameda Drive to Blunn Creek. Since light rails can't effectively operate on a steep grade, this allows the transit guideway to avoid that.
From there, the rail will extend to the Norwood Park area, and though it will reach along the right-of-way zone, the park will be able to remain open.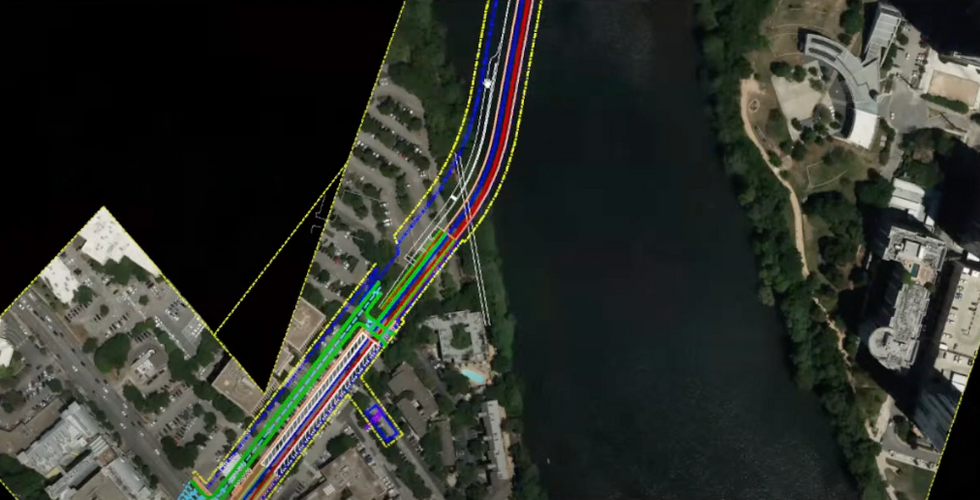 A view of the Blue Line by Lady Bird Lake. (Project Connect)
The line involves some coordination with the Texas Department of Transportation. That's because the department is working on an intersection that will have to be built before the phasing of the section of the Blue Line involving an I-35 crossing.
When it comes to the safety of cyclists and walkers, design ideas include a pedestrian hybrid beacon by East Bouldin Creek that would provide a protected signal to cross. And for the intersection TxDOT is carrying out, Project Connect is working with them on pedestrian access across the intersection. It could involve shared use paths along the street and crossings beneath it.
This summer, the public can expect 30% of design and cost estimates to be released. Though the project was $7.1 billion when voters approved it in November 2020, the latest estimates factoring in inflation and supply chain constraints show it could ultimately be upwards of $10 billion.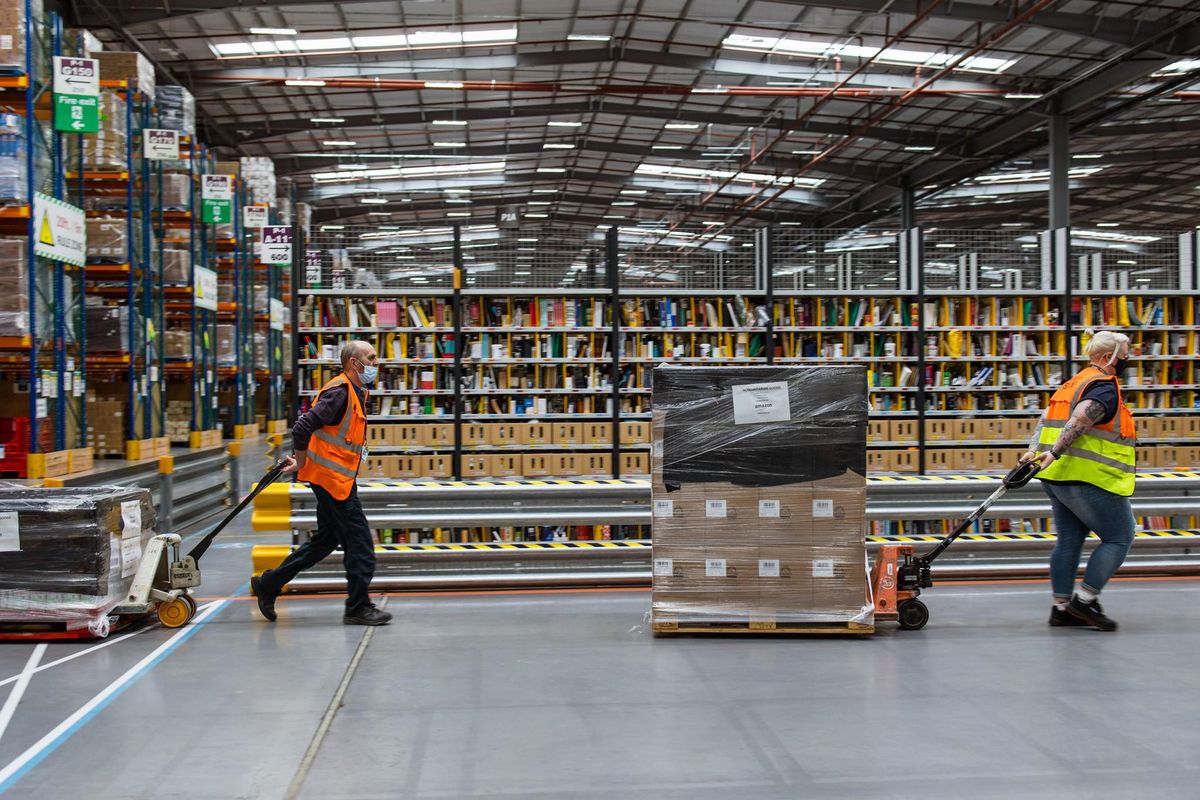 Plans for an Amazon warehouse in Round Rock—a $250 million project slated to be a large distribution center—are on hold.
This comes just after the tech giant had its worst financial quarter in seven years.
The details:
Late last year, it announced an expansion at the Domain adding 2,000 more corporate and tech jobs.
Amazon still owns the site in Round Rock. Plans for it are unclear.
Early this week, the Wall Street Journal reported that Amazon is aiming to scrap warehouse space as it faces a slowdown in its e-commerce operations.
Part of that effort involves exploring the possibility of ending or renegotiating leases with outside warehouse owners. Another aspect is a plan to sublease warehouse space.
"It allows us to relieve the financial obligations associated with an existing building that no longer meets our needs," an Amazon spokeswoman told the Wall Street Journal. "Subleasing is something many established corporations do to help manage their real estate portfolio."