Get connected with our daily update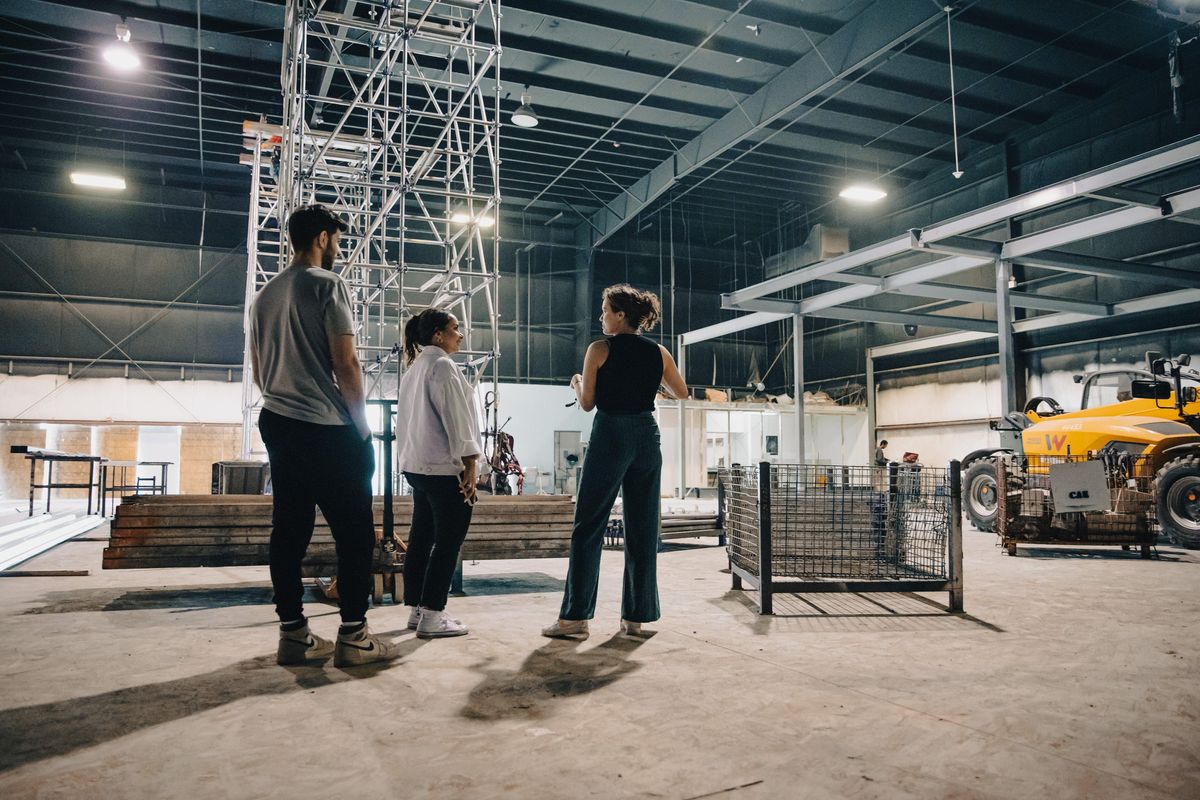 Want to build your brand with a famous streamer by your side?
Ali "SypherPK" Hassan could be your answer. The live streamer, who currently boasts over 5 million followers, and his business-savvy wife Daniela Ali will soon open Oni Studios, a massive new hub for content creators in Cedar Park.
---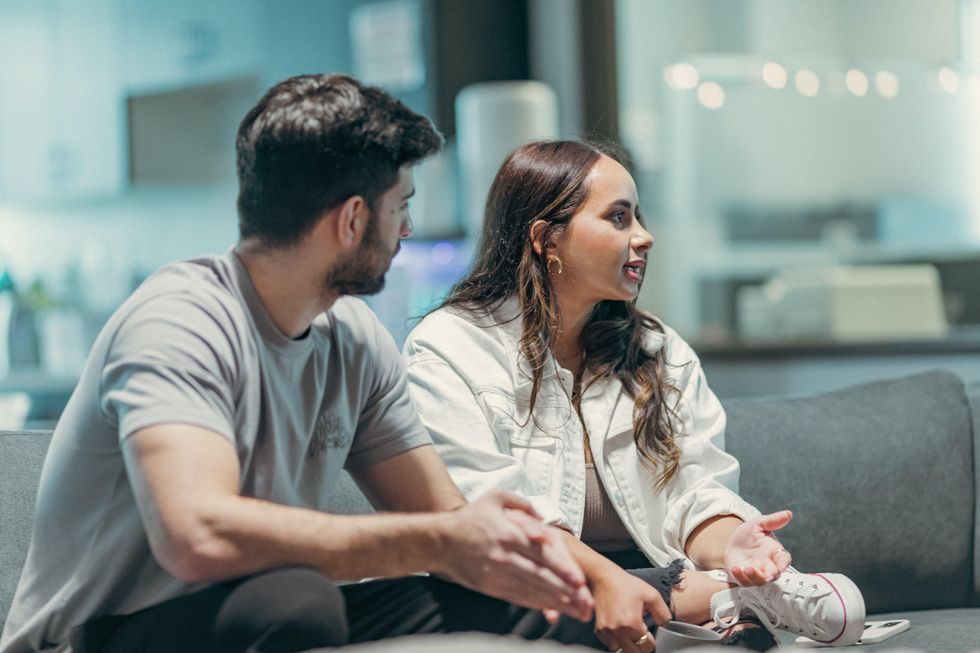 Ali Hassan and his wife Daniela Ali talked to Austonia about building a multimillion-dollar business. (Oni Studios)
Made popular by streaming site Twitch, Youtube and other social media channels, live video streaming is expected to be worth nearly $225 billion by 2028. In just a few short years, it's catapulted many into stardom.
But becoming a star in a new industry has its challenges. From streaming for 10 hours a day out of his bedroom to teaching Fortnite tips to millions, Hassan has lived it, and he knows what's lacking.
"Before, I would have to be in meetings, strategize my own plan, take my own pictures, edit them, post them on my own, and then show up to the sponsored stream and execute without really any support," Hassan told Austonia.
Once his channel gained popularity, Ali, who is the behind-the-screens CEO for Oni Studios, said the two had to construct "a business infrastructure that could sustain a million-dollar income almost overnight."
Now complete with a clothing brand and 40+ employees, the couple ready to share their knowledge with more up-and-coming live streamers in Austin.
Austonia took an exclusive tour of their 30,000-square-foot Oni Studios site as it began construction.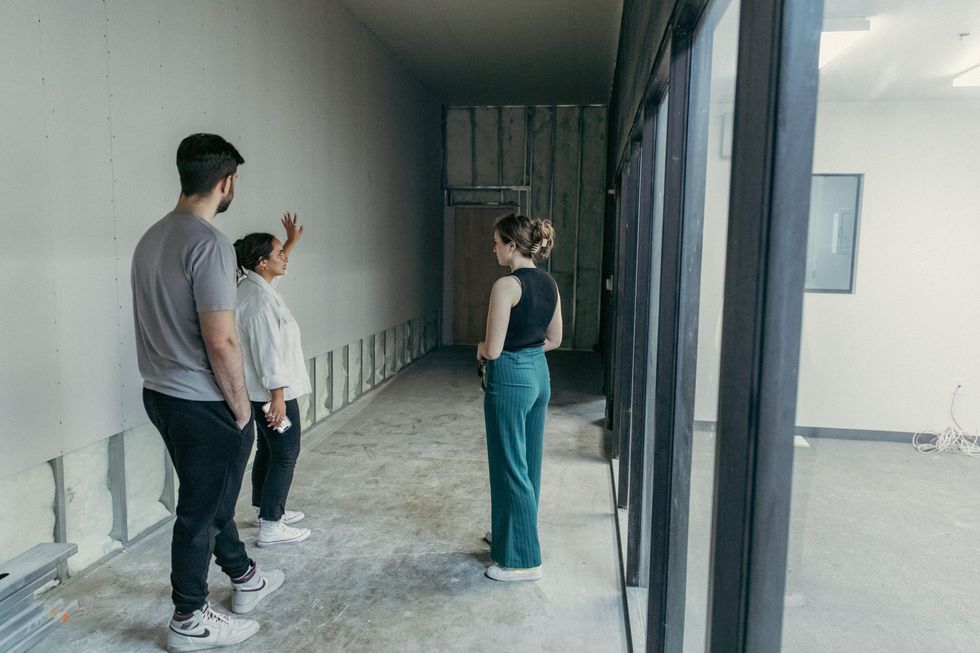 The site is in its early stages of construction. (Oni Studios)
It offers more hard hats than streaming services so far. But by completion, the studio will be stocked with private streaming rooms, conference areas, warehouse space for photo and video shoots and more.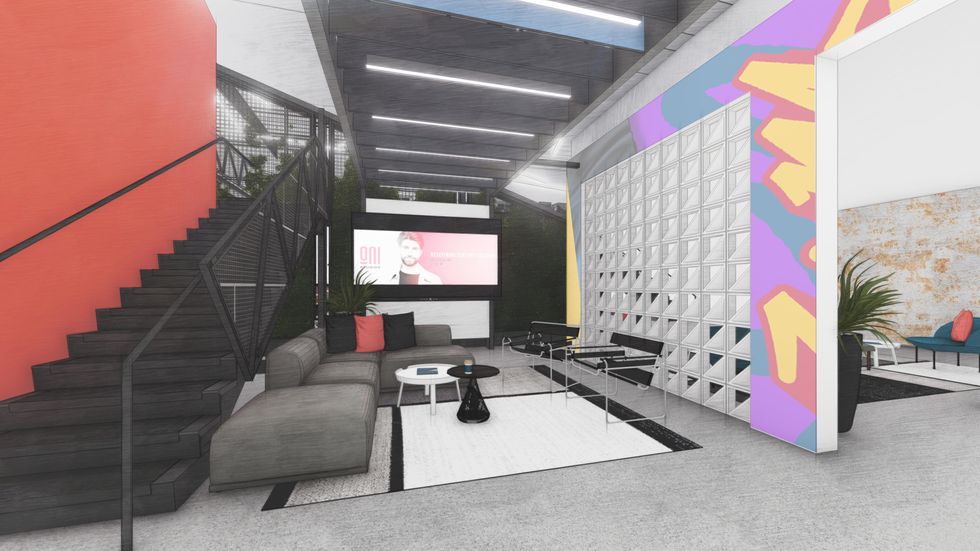 Oni Studios will host content creators over 30,000 square feet of warehouse space. (Oni Studios)
It'll include plenty of fun stuff too: Ali, who has streamed from six different houses in his career, will finally have a permanent home base in a man cave overlooking the space, while the main floor will hold a basketball lounge and arcade area.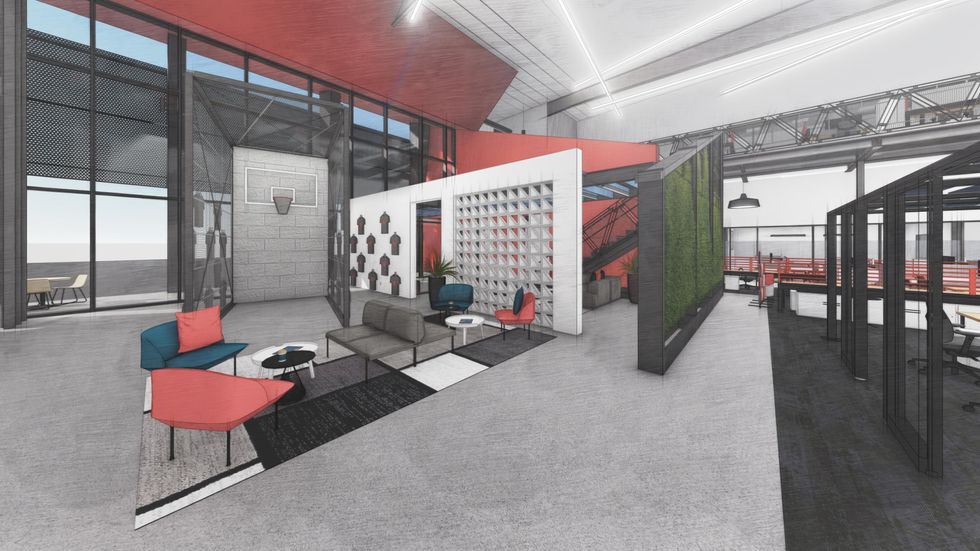 A basketball lounge and more fun add-ons are planned for the space. (Oni Studios)
With their knowledge and experience, the two hope to navigate the sometimes-treacherous waters for influencers just starting on their brand. Daniela said the company is looking to streamline the process with social media, marketing and other services so that streamers just have to focus on what they do best.
"Almost everyone is winging it," Ali said. "People know how to make content, they can be entertaining or be really good at video games, but for a lot of them, that's where it stops...and that's where we're kind of trying to position Oni Studios and help those concentrators bridge that gap."
Oni is currently taking submissions for a select group of creators in the "incubator" program that will call Oni Studios their home base. But they're not just taking anybody: Ali said the company received 10,000 submissions within a week, and they keep pouring in.
Here's what it takes to be a future Oni Studios streamer, from the CEO herself:
Someone with a growth mindset and ambition
Someone who is relatable to an audience
Someone who brings something new to the table
Someone who has been a creator for one to three years and has seen some sort of growth, big or small
"We're not looking for the Ninjas of the world, because they're already Ninjas," Ali said. "Those people that come in and show that promise, we can grow them in a way that they can sustain for years and years to come."
They'll offer other services to big creators as well. Coming from an often-isolating world of home streaming, the two hope to make Oni Studios a home base for the growing Austin content creator community.
"The Austin ecosystem of contributors is actually huge," Hassan said. "We would already have the opportunity to work and partner with a lot of the biggest creators in the world...and content creators here in Austin are constantly asking me when this thing is going to be done because there's so much need for space like this."
The site is located in Cedar Park and is expected to open by September. Apply to be an Oni Studios streamer here.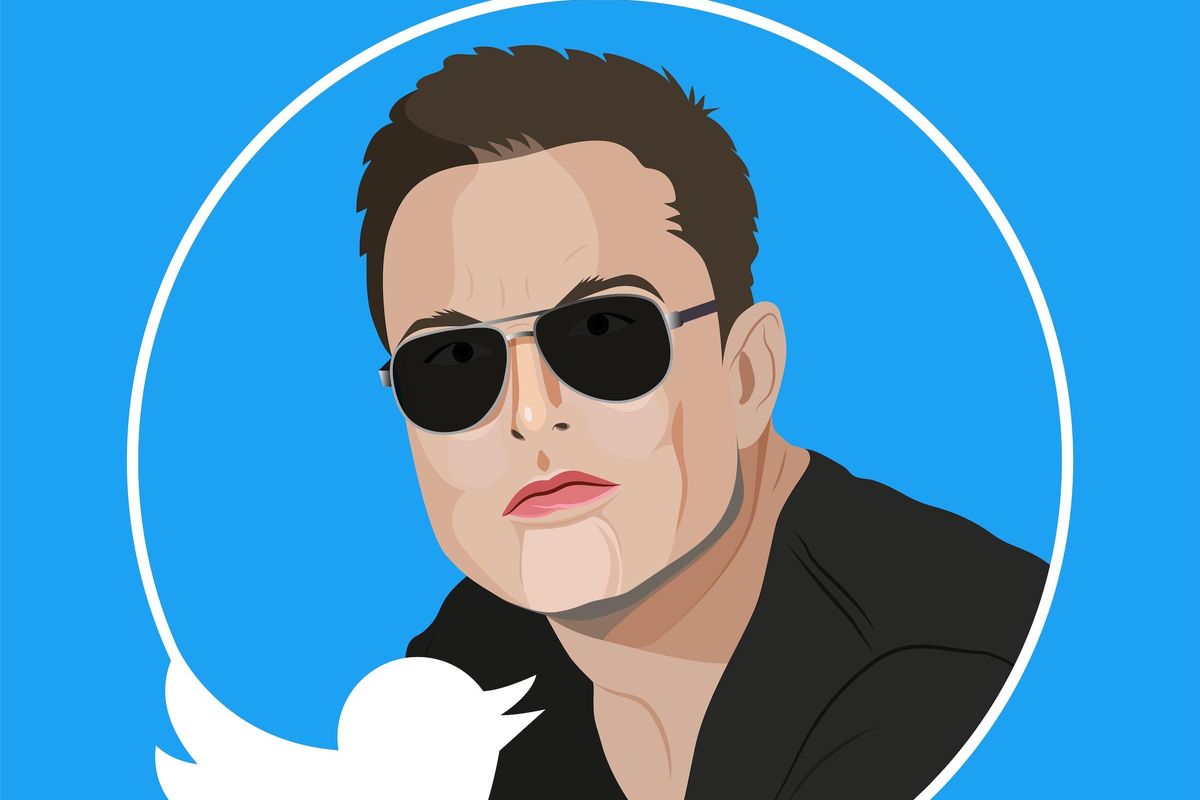 Shutterstock
Elon Musk has proposed once again to buy Twitter for $54.20 a share.
The news that Musk is offering to carry on with the $44 billion buyout was first reported by Bloomberg. Now, a filing with the Securities and Exchange Commission shows Musk made the proposal in a letter to the tech giant on Monday.
The New York Stock Exchange temporarily halted trading in Twitter stock twice Tuesday, first because of a big price move and the second time for a news event, presumably the announcement of Musk's renewed offer.
While the per share offer price on this latest proposal remains the same as the original offer, it's unclear if Musk has made other term changes or if Twitter would reject it. According to other reports, a deal could be reached this week.
The stock closed at $52.00/share Tuesday, indicating market uncertainty around the $54.20 offer.
After Musk informed Twitter of plans to terminate the original agreement in July, Twitter sued. A trial has been expected in Delaware Chancery Court on Oct. 17.
With the proposition of a buyout on the table again, it revives the question of whether Musk might move Twitter from San Francisco to Central Texas.
He's done so with some of his other companies. Tesla's headquarters in southeast Travis County had its grand opening earlier this year and tunneling business The Boring Company moved to Pflugerville. At least two other Musk companies, SpaceX and Neuralink, have a Central Texas presence without being headquartered here.
Technology journalist Nilay Patel this afternoon voiced concerns that owning Twitter and Tesla together could be problematic for Musk, as his Tesla manufacturing facilities in Germany and China are both in countries that have disputes with Twitter over content moderation and censorship.
Telsa shares fell after the Twitter news became public, before rallying to close up, at $249.44.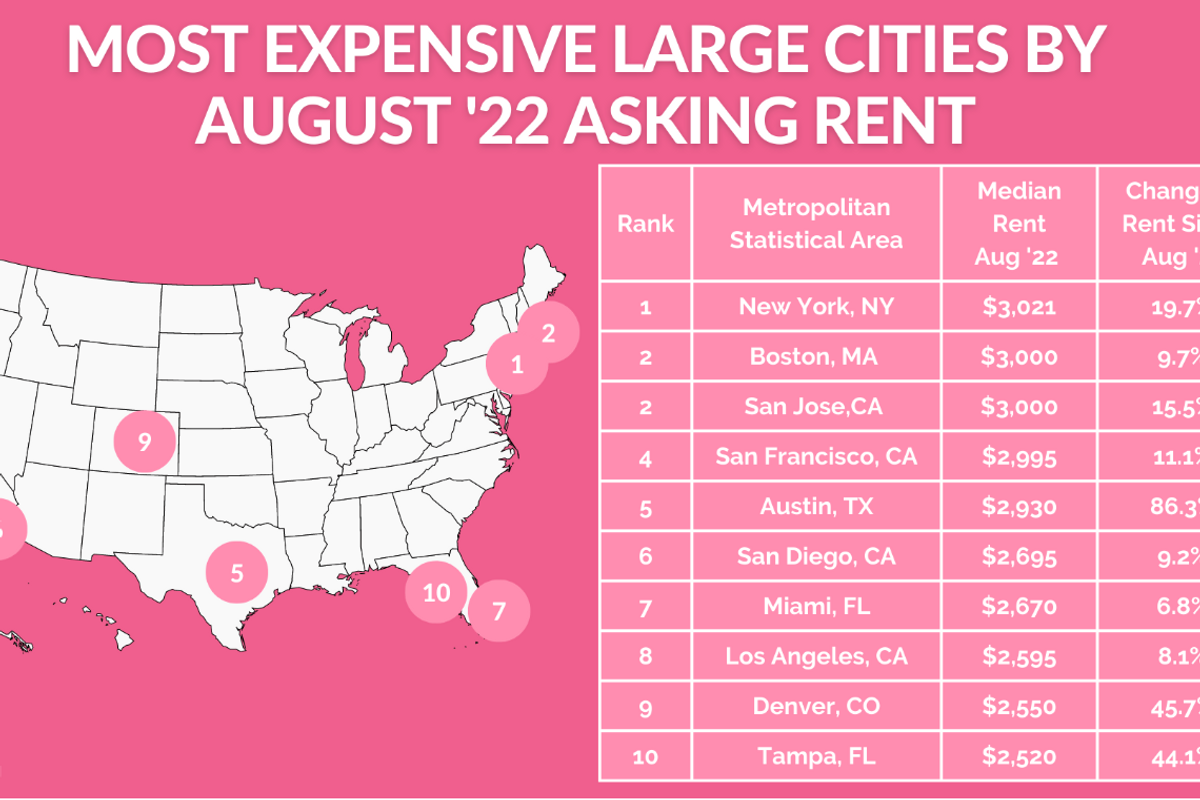 Dwellsy
While searching for a place to live, Austin renters will face monthly rates of nearly $3,000, a recent guide from rental marketplace Dwellsy shows.
The median rent in August this year was $2,930, a more than 86% increase since August 2021. That's $820 more than the nationwide median asking rent in August and puts Austin just below the Bay Area, Boston and New York for large cities with the most expensive asking rent.
"Within this group, Austin, TX stands out for the highest increases in asking rent, which has nearly doubled since this time last year," the study notes.
Outside of those large cities, however, others are seeing even higher rent spikes. Metro areas that ranked above Austin in one-year increases include those like Kansas City, MO with a 112% change in rent since last August and Tucson, AZ with a 124% change.
The data reflects large apartment communities, single-family homes and 2-6 unit buildings.