Get connected with our daily update
Austin-area resident Hannah likes to say she's an accountant in two ways: she's finishing up her master's in accounting, but she often uses the euphemistic term to describe her role as a creator on subscription site OnlyFans as well.
---
OnlyFans, which mostly gained popularity from explicit user-created content, is a major source of income for many. It's made thousands for Austinites like Laura Lux, who has over 1 million Instagram followers after gaining fame on the site, and is a significant revenue stream for many others including Hannah, who asked her last name not be used to protect her privacy as a creator. But the site left many of its users reeling after it announced it would ban pornographic content from its creators, later suspending the ban less than a week after.
Hannah's content doesn't really fit under the definition of pornography, she says—she mostly posts lingerie photos—but the decision still left a slightly bitter taste in her mouth as she realized other sites may be more accommodating to the needs of their creators. "This just opened my eyes more to more sites that also could be more mindful of sex workers and how policies change," Hannah said.
OnlyFans founder and CEO Tim Stokely said the ban, which was scheduled to go into effect on July 1, was made because banks including JP Morgan Chase, Bank of New York Mellon and the UK's Metro Bank were no longer allowing OnlyFans to pay creators.
Thank you to everyone for making your voices heard.

We have secured assurances necessary to support our diverse creator community and have suspended the planned October 1 policy change.

OnlyFans stands for inclusion and we will continue to provide a home for all creators.
— OnlyFans (@OnlyFans) August 25, 2021
But this isn't the first time sex workers have been shunned or discarded despite making much of the revenue for big-name companies, said Noor ZK of the Sex Workers Outreach Project of Austin.

"It is important to note that the change has only been 'suspended'—this suggests it is still inevitably coming," ZK said. "Either way it has left sex workers feeling angry, confused, scared, exhausted, and reeling from how disposably we are treated—even by those who owe their financial and cultural success entirely to us."
A ban on the site could be devastating for many, ZK said. While Hannah, who left the site for a few months and has made around $300 in her first month back, doesn't rely on OnlyFans as her primary source of income, many others do. Some have been part of the community for years, cultivating a large following and posting thousands of photos and videos to their profile.
"These policy changes intentionally target sex workers to prevent us from having access to survival, and ultimately to force us out of the industry," ZK said. "For survival sex workers, for whom sex work is our only access to income, this is literally life-threatening."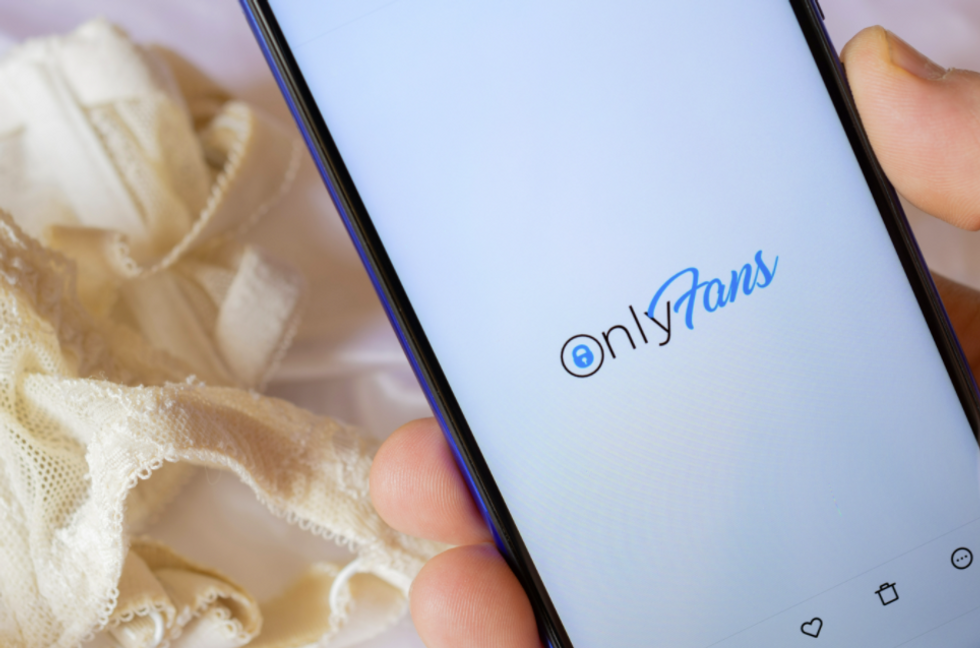 Austin-area OnlyFans creators say there might be better alternatives to the site for their content. (Shutterstock)
OnlyFans certainly has brand recognition—the London-based site boomed during the pandemic and rose to $2.4 billion in transactions in 2020—but some are seeking other alternatives. Hannah knows many sex workers in her support groups who have already jumped ship. Some already had issues with payment on the site, while others are looking for more supportive ownership. But ZK said that every site comes with its challenges given the nature and stigma of their work.

"These sites lure workers with false promises but ultimately are not equipped to handle their safety, protect their privacy or prevent similar payment processing outcomes," ZK said.
Although the ban has been lifted, ZK said it serves as a reminder that support for sex workers is fleeting and can only be combated with outreach and donations as well as a stronger sense of community within the industry.
"The best thing that can come of this is for us to create stronger networks of solidarity within our industry... and uplift each other," ZK said.
After months of speculation, a new report says political personality Beto O'Rourke is mulling a run for Texas governor that he will announce later this year.
Sources tell Axios the former congressman is preparing his campaign for the 2022 election, where he will likely vie for the position against incumbent Gov. Greg Abbott. The only other candidate that has announced he will take on Abbott for governor is former Texas GOP Chairman Allen West—no Democrats have announced they are running as of yet.
"No decision has been made," Axios reports David Wysong, O'Rourke's former House chief of staff and a longtime adviser, said. "He has been making and receiving calls with people from all over the state."
A new poll from The Dallas Morning News and University of Texas at Tyler shows O'Rourke is narrowing the gap between himself and Abbott's prospects for governor. In the poll, 37% said they'd vote for O'Rourke over Abbott, while 42% said they'd vote for Abbott.
Abbott has been in the hot seat due to his handling of COVID-19 and the signing of landmark legislation into law, including new abortion and voting rights laws; 54% of poll respondents voted they think the state is headed in the "wrong direction." Still, Texas hasn't had a Democrat as governor since the 90s.
O'Rourke's people-focused approach to the 2018 Senator race, which he lost to Sen. Ted Cruz, gave him a widespread following and many hoped he'd throw his hat into the ring since he said he was considering it earlier this year.
"We hope that he's going to run," Gilberto Hinojosa, the state chair of the Democratic Party, told Axios. "We think he'll be our strongest candidate. We think he can beat Abbott because he's vulnerable."
Austin rapper Jordi Esparza may not have won the 2021 Red Bull Batalla, the world's largest Spanish freestyle rap competition, but for a spirited two rounds, the 22-year old Mexican native looked like he had every right to.
On Saturday evening in Los Angeles, the event itself looked like Cobra Kai meets Star Search with graphics adding a very Batman Beyond aesthetic. Over a dozen rappers hoping to represent the U.S. in the international round of the competition took to the stage with in-your-face jabs at accents, sexual orientation and odors, among other things.
This was Esparza's second rodeo; he had placed third at the 2020 National Finals, automatically securing him a spot this year.
However, things were different this year. He was not nervous about the contest. Unlike in 2020, when he made his Red Bull Batalla debut, the anxiety of the event led him to "feeling so bad."
Affecting a casual calm, the locally-based landscaper said he just felt "so relaxed, so happy" and primarily wanted to "enjoy everything."
Choosing his first-round opponent, Esparza, whose stage name is Jordi, elected to go against LA-based Boss.
Esparza freestyled an attack on his opponent's weight and cholo style of dress.
Boss—bracketing his Latin freestyle with English appeals to the crowd—mocked Jordi's lack of education, made fun of how clean Jordi's shoes looked and suggested that Jordi just came back from a Footlocker.
That first round went to Jordi.
But his next opponent Eckonn would prove to be his undoing.
Eckonn compared Jordi to Hannah Montana, while Jordi soulfully explained that he had learned from the best.
Esparza's verbal dexterity is matched by a rattling rhythm and a game face that is as mawkish as it is mockish. The overall effect is that of an underdog with bite.
Eckonn beat Esparza in that round with the overall championship going to Palm Beach-based rapper Reverse.
However, Esparza was just happy to be there. He recently told Austonia going to the finals again was a dream come true—a pinnacle that he said he won't know how to top.
With his nimble jabs and sneaky prowess, honed from pop culture and the swagger of a young working man hungry to be more, Jordi Esparza is just getting started.