Get connected with our daily update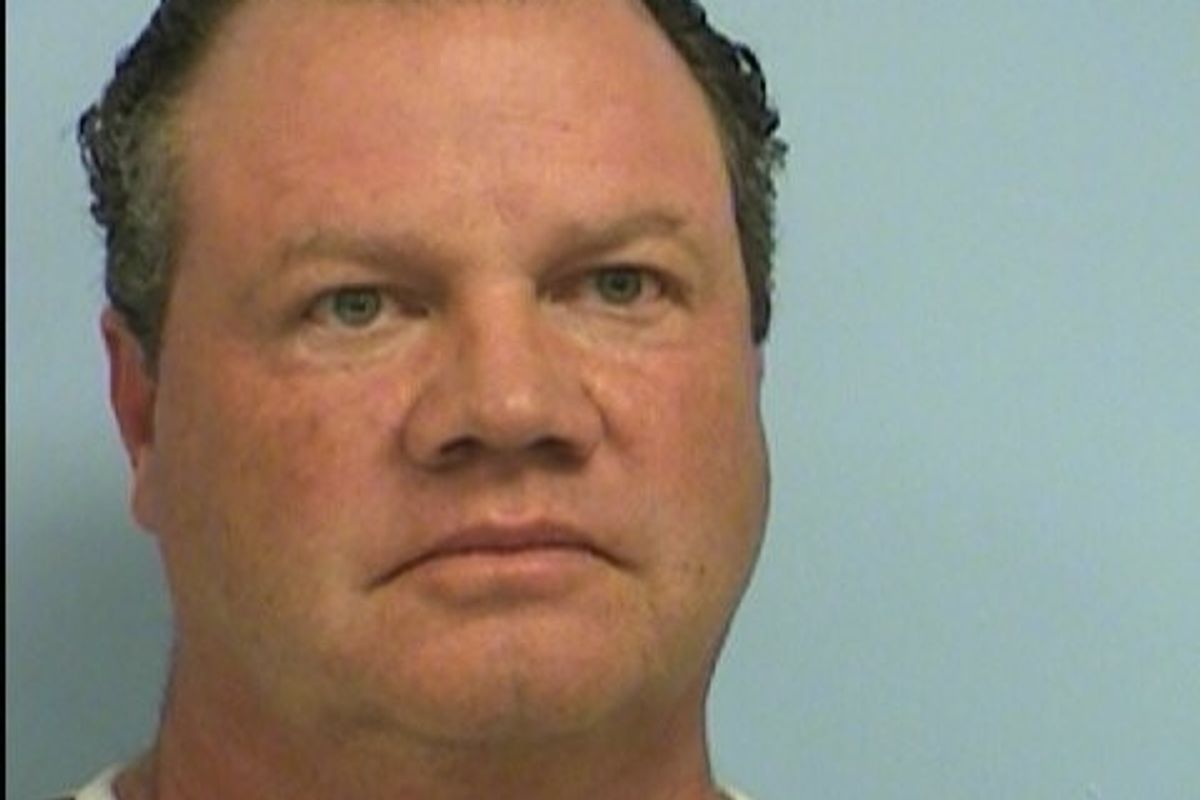 (Travis County)
This story was updated on Sept. 16, 2020.
A former Austin wealth manager struck a deal on Tuesday with California prosecutors that will allow him to avoid felony convictions and jail time on sexual assault charges filed after a 2019 luxury golf trip in California with "two high-profile friends."
---
David Walter Osborne, accused of attacking a woman last year at The Lodge at Pebble Beach, pleaded "no contest" to misdemeanor charges in exchange for a deal that included lifetime registration as a sex offender, five years probation, and a 364-day sentence he can serve in his Travis County home, according to the plea agreement described in a California court.
If he violates probation, he could be sentenced to up to two years in prison.
His sentence was formalized at a Sept. 15 sentencing hearing. He begins his sentence on Oct. 9.
Osborne pleaded "no contest" to the misdemeanor charges of sexual battery/unlawful restraint and false imprisonment.
Three felony charges—attempted forcible rape, assault with attempt to commit a felony, and sexual penetration by a foreign object—will be dropped at the formal sentencing before Monterey County Superior Court Judge Rafael Vazquez.
The plea deal means that neither of Osborne's golfing buddies, who flew with him on a private plane to Pebble Beach Resorts before the alleged attack, nor anyone else, including Osborne, will have to testify on the details of the allegations in open court.

The friends have never been identified by Monterey County authorities, who said they all shared rooms at the lodge during the trips, in a news release last year.
Osborne originally pleaded not guilty to all the charges.
He was in court on Tuesday but did not make a statement beyond answering "yes" and "no" to procedural questions by the judge. Defense attorney Lyn Agre of San Francisco did not make any arguments in court nor did she respond to requests for comment.
The victim will be allowed to give a remote video impact statement during the sentencing, prosecutors said.
Monterey County Assistant District Attorney Lana Nassoura said in court Tuesday that the victim, who does not live in California, had been monitoring the case both through the prosecutors' office and through remote access to hearings, and had agreed to the terms of the plea agreement.
She declined to discuss the case further after the hearing but implied during court that the victim was ready to testify against him if the case moved forward.
Nassoura also said the sentence "holds the defendant accountable for his actions" and "most importantly, guarantees solace to Jane Doe."
The terms of the deal also include the following:
Osborne may not appeal the ruling;
he may not own a firearm;
he must attend sex-offender psychological treatment twice a month for a year;
he waives client-doctor confidentiality at those treatment sessions;
he must adhere to a restraining order and not contact the victim for ten years;
he is subject to drug and alcohol testing and spontaneous search of his home, person or vehicle for five years;
and he cannot use alcohol or a controlled substance for five years.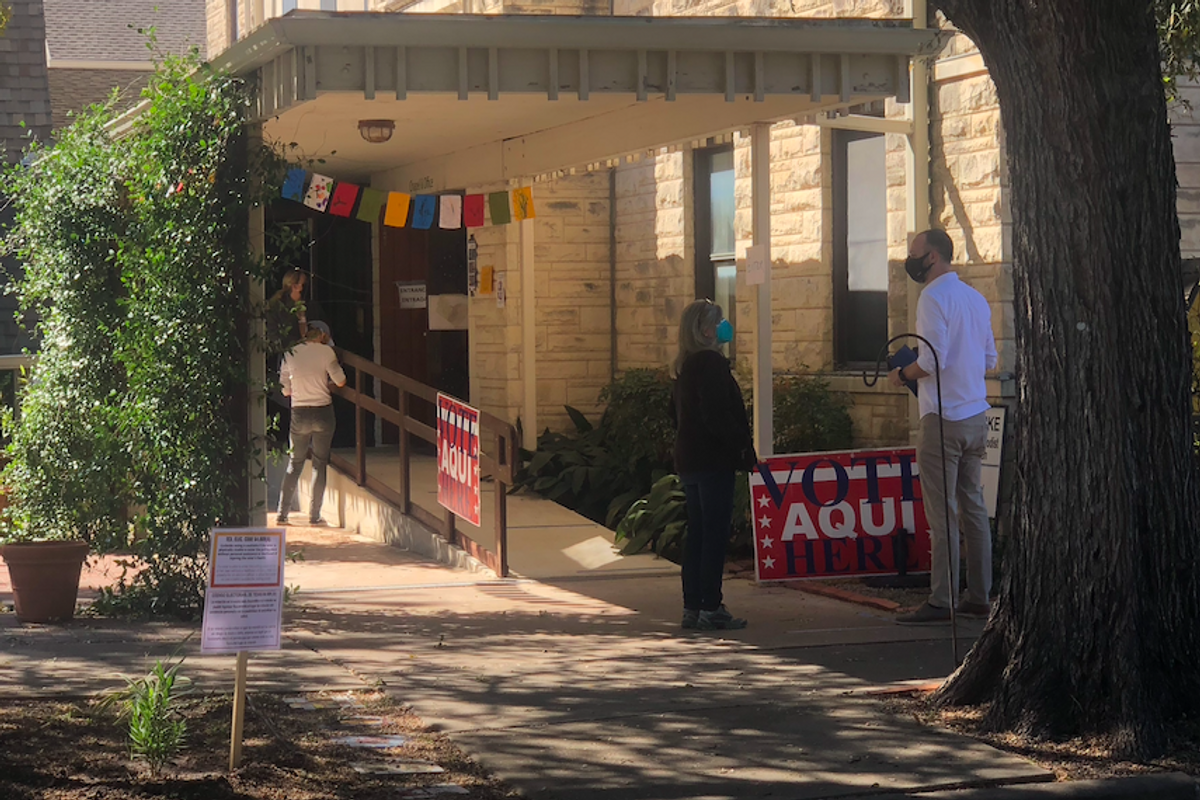 Come later tonight, Texans will officially know who will be on the ballot for the November general election.
In Texas, candidates must win at least 50% of the vote to be elected. In the March primaries where the top candidate only received a plurality of votes, a runoff is being held. Voters will decide on the candidates to represent their party in the November general election. Just like the March primaries, voters will choose which party they'd like to vote in. Then based on location, each ballot will show which races are in a runoff.
Here's everything you need to know before heading to the polls.

Know before you go
The registration period for this election has passed; check if you're registered to vote here.
The polls are open from 7 a.m. to 7 p.m. daily. As long as you're in line by 7 p.m., you can vote.
You'll need a valid photo ID to present once you're at a polling location.
Here is where you can vote in Travis County.
View wait times at polling locations here.
Races to watch in Travis County:
Statewide
Lieutenant Governor
Republican: Incumbent Lt. Gov. Dan Patrick won his primary in March.
Democratic: Mike Collier and Michelle Beckley are vying to be the Democrat candidate on the ballot.
Attorney General
Republican: Incumbent AG Ken Paxton is fighting for his seat against George P. Bush.
Democratic: Rochelle Garza and Joe Jaworski will face off to be the Democratic candidate in this race.
View all the statewide races on the ballot here.
U.S. House of Representatives

View the district you live in here.
District 21
Republican: Incumbent Chip Roy won his primary in March.
Democratic: Claudia Andreana Zapata and Ricardo Villarreal are hoping to secure this vote.
District 35
Republican: Dan McQueen and Michael Rodriguez are going head to head to be the Republican candidate in this race.
Democratic: Former Austin council member Greg Casar won this race in March.
Texas House
District 19
Republican: Ellen Troxclair and Justin Berry are vying to be the Republican candidate in this race.
Democratic: Pam Baggett won her primary in March.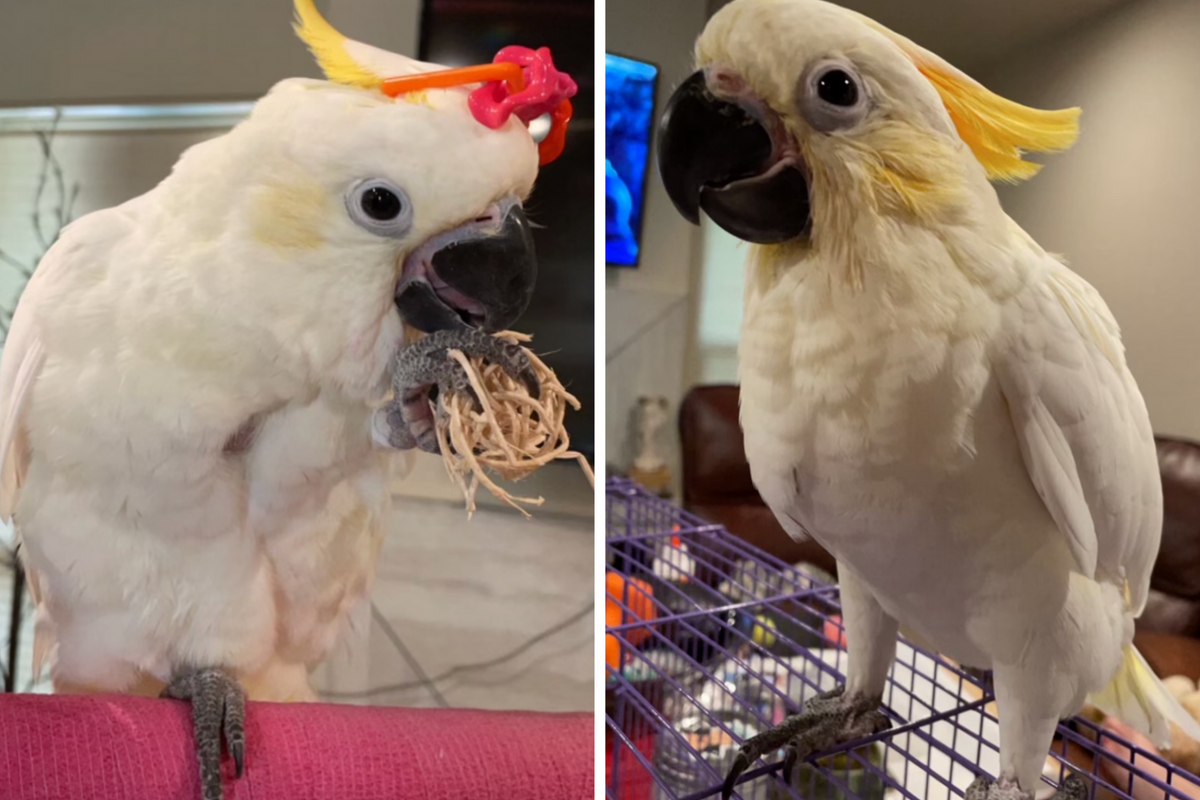 A big-money bird has been stolen from a northwest Austin pet store.
Kelsey Fernandez, the owner of a $6,000 sulphur and citron-crested cockatoo named Lemon Grab, said the emotional support animal was taken from the Gallery of Pets store, around closing time on Sunday.
"I've struggled with mental illness my entire life, and ever since I got him I've been doing so much better," Fernandez told Austonia.
The $6k cockatoo is young and will starve unless he is fed by hand, Fernandez said.
In a surveillance video, a man appears to have something under his shirt as he and two others exit the business around the same time the store believes that Lemon Grab was stolen.
Fernandez said a report has been filed with the Austin Police Department with an $1,000 reward for his return.