Get connected with our daily update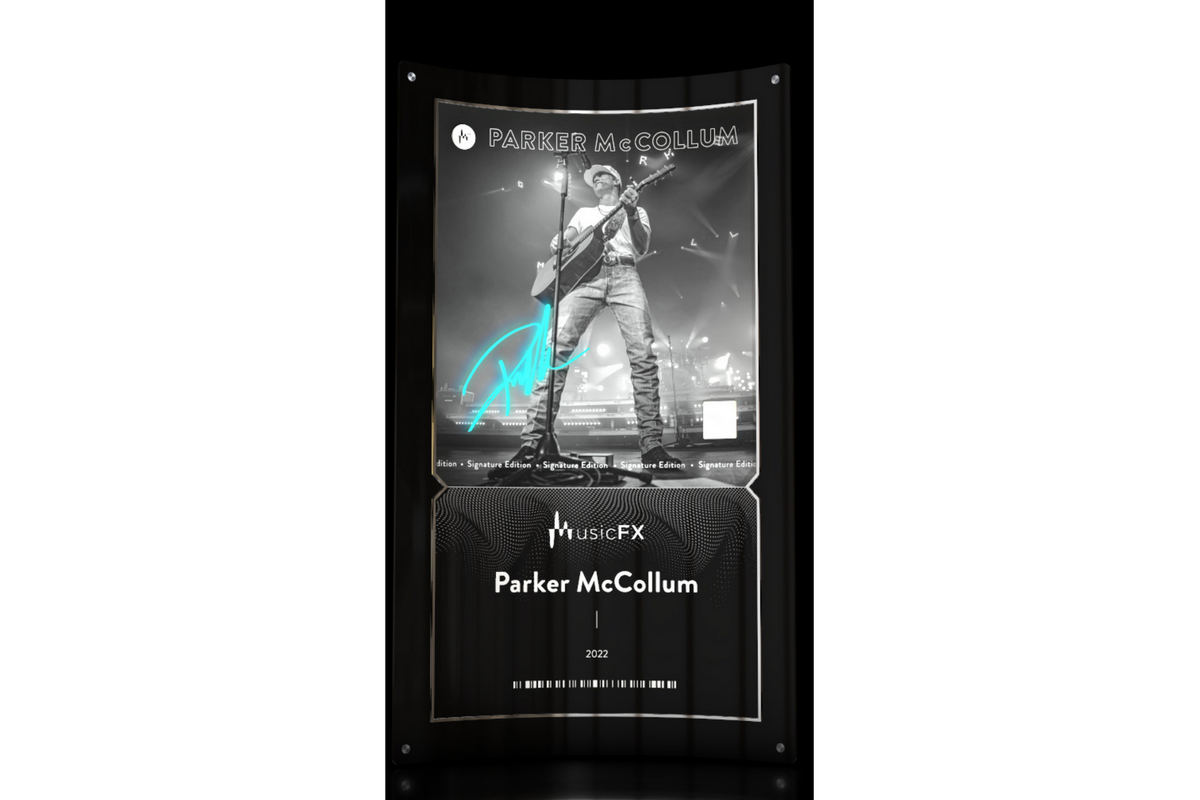 A thousand fans of Austin-connected country singer and songwriter Parker McCollum are now members of one of the world's first fan club NFTs.
---
NFTs, or non-fungible tokens, are collectibles on the blockchain commonly in the form of digital art or animations. But lately, the music industry has been gaining traction in the space to earn artists additional revenue and provide fans some perks.
For example, members of McCollum's fan club scored VIP access to events, access to private jam sessions, opportunities for meet and greets and more by purchasing an NFT that became available on MusicFX, a platform and marketplace for music NFTs.
In a video announcing the fan club, McCollum called it "the coolest thing, hands down, that I've ever done for my fans." Memberships, which granted people a signature edition Gold Chain Cowboy Black Card, sold out within three days after becoming available on Dec. 15.
"I wanted really just to create a way to stay connected with my fans that have been with me from the beginning; all my day ones," McCollum said.
But convincing music fans to buy an NFT can be tricky. Many are unfamiliar with MusicFX, one of the offerings from CurrencyWorks, a blockchain platform provider. Cameron Chell, co-founder of MusicFX, thinks this could change.
"The real big advantage here is that the artists themselves have a new potential income stream and the fans have a richer, more direct experience with the artist," Chell told Austonia. Those experiences could be an album with a limited release or an artist producing an intimate acoustic session in their living room. Given that, Chell thinks NFTs grow the industry rather than disrupt it.
He thinks digital art made the biggest splash in the early days of the NFT economy because music and movies had a deeply established infrastructure that in the past decade or so has taken shape in the form of streaming.
For artists, it's straightforward to understand that they'll need about 250 streams on Spotify to earn a dollar. NFTs might not seem as simple, and especially when it comes to figuring out how intellectual property rights are managed.
The NFTs serve as an additional outlet for musicians' earnings and for building their brand. "(The NFT) is new incremental revenue to them that only promotes the streaming music that they have," Chell said. "It's a win-win for everybody, including the fan, because now the fan has one of 100 of these things or whatever the number is, there's a market they can go to and actually trade it."
With time, that rare piece of content could gain even more value than it already has, like when fans of the late Austin singer-songwriter Daniel Johnston bid on a piece of his artwork.
In March, some of the first major NFT music sales happened, like Kings of Leon's album "When You See Yourself", which Chell thinks is destined to become a classic. And DJ 3lau brought the largest-ever NFT sale of $11.7 million by selling 33 NFTs to mark the three-year anniversary of his album "Ultraviolet."
My friend @3LAU just made history by tokenizing the first full-length album in a record-setting $11.7M NFT auction. So glad to have this Ultraviolet Bronze NFT. Represents years of hard work and belief on his part. I\u2019m fortunate to have followed his journey to this momentpic.twitter.com/vZ9uCpCtgw

— medved (@medved) 1614711026
Recently, local startup Royal used 3lau's song "Worst Case" as an NFT, after which the company received more than 2,000 artist inquiries.
But this experience isn't stuck solely online. Chell thinks NFTs also benefit in-person experiences for venues, artists and fans in the live music capital of the world.
"This NFT phenomenon that's happening is giving so much more broad access to the fan base that's beyond just hearing music. What that does ultimately is it drives the value of the physical locations even higher and those NFTs can be used in the physical location for prizing or rewards or better seating," Chell said. "It makes the whole thing rich."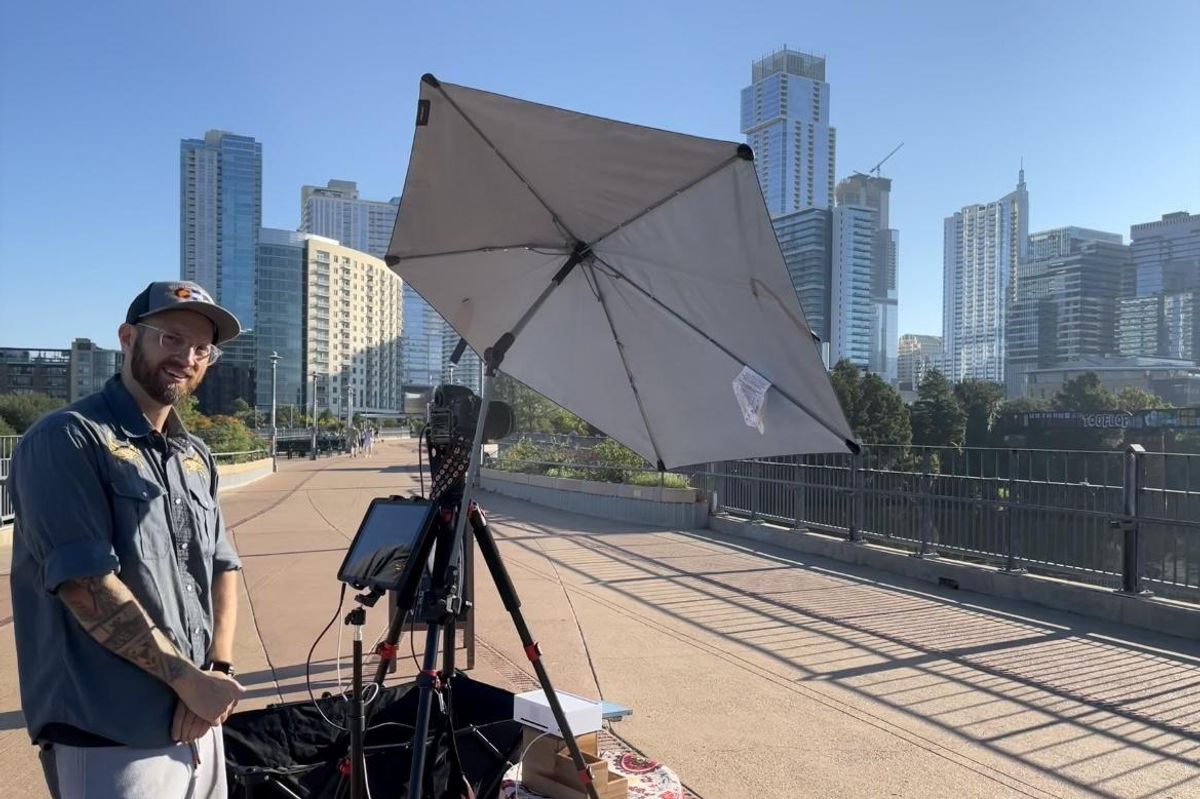 Nicklaus Pereksta says he loves photographing enthusiastic people, and it's why his latest gig offering pictures to people out on Lady Bird Lake's hike and bike trail is going smoothly. He sets up his gear on the Pfluger pedestrian bridge and puts out a sign: Photos, $10.
"Overwhelmingly, this has been a really positive experience," Pereksta said. "I get excited when I wake up in the morning and I can't wait to go to work."
Bikers and joggers are excited about it too. On the pedestrian bridge leading to downtown Thursday morning, a man on an e-bike rode up and posed, wanting more photos.
"I posted the last pictures on Instagram and people loved it. They asked, 'where is this guy?'" the biker told Pereksta. Bashfully, Pereksta, who also photographs landscapes and at weddings and other events, said he was happy to hear that.
Pereksta started these photos about a month ago, after the strenuous runs required in his valet job started causing pain in his legs. And though he has a passion for photography, he wasn't so sure when he started working independently if it would work out.
He felt uncertain about the demand for it and was also worried about having lots of expensive equipment out in the open.
"Then like the first day was nothing but high praise and people are like, this is so awesome. This is great. I've never seen anything like this before. I was like, Wow, this was really good, like positive turnout. So I got encouraged."
Now, he wants to expand and is thinking of contacting the Mueller Farmers Market about how to become a vendor. Still, he'll carry a connection to photographing on the bridge since the word bridge is related to his last name.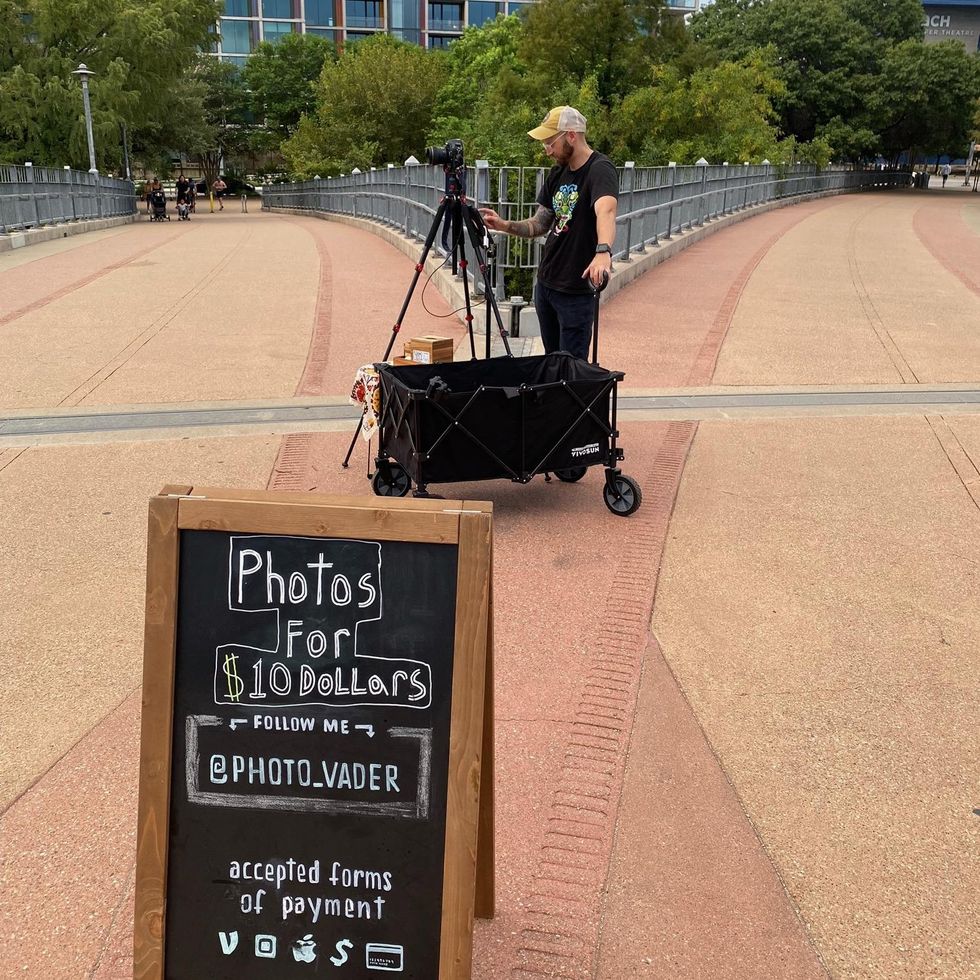 (Dewey C.)
"It's a name my great, great, great grandfather came up with when he was marrying somebody. It's actually quite a romantic name. It means a joining of two bridges," Pereksta said. "So, I thought it was ironic that I'm set up on a bridge. I'm kind of representing my last name right now."
Austonia talked to Pereksta about life in Austin, where he's lived for eight years after living in Boston doing band photography.
What was your first experience with Austin?
I came here to visit some friends and they took me to Barbarella. So we went to Barbarella and I was like, 'wow, this place is great.' And then the restaurants and the food and going to Barton Springs. I was like, 'this is amazing.' Because there's nothing like that in Boston. If you want to go to a natural spring, you got to go to New Hampshire. There's no pools in the city at all. So there's lots of swimming out here.
What do you like best about Austin?
You go to any little quiet bar and there's a band playing that should be like onstage for a sold out show. Yeah, they're playing to 10 people, right? Like, one of the best bands ever and they're playing for 10 people, right? And just little magic moments like that are pretty fun. You just run into little random weird things.
What do you think makes Austin different from other places?
There's no fall.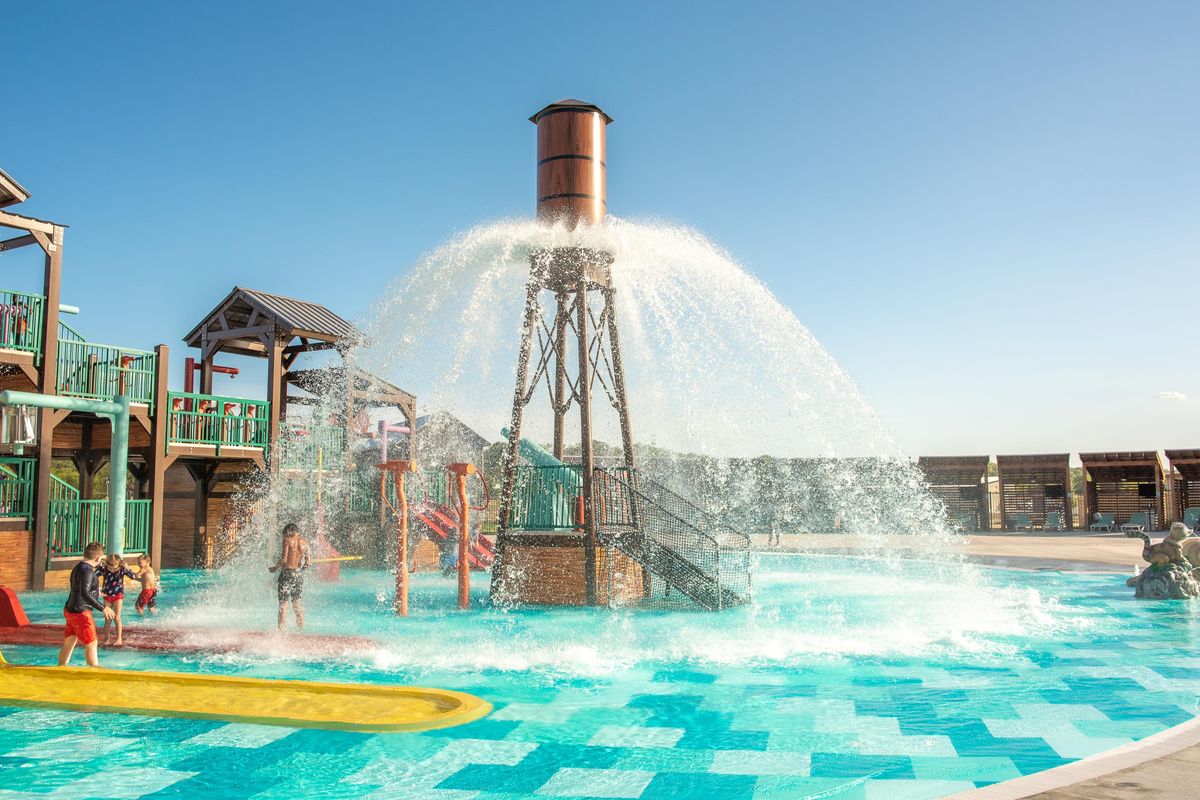 Camp Fimfo Waco
Camp Fimfo Waco, a brand new camping resort, is kicking off football and fall camping season in style! With top-notch amenities, premium accommodations, and 10 weekends of fall fun, there's no better place to have a fall camping getaway, especially if you're a Baylor football fan!
Fall promises to be a one-of-a-kind camping experience. From Sept. 16 to Nov. 24, weekends will be packed with fall-themed activities, including special Halloween weekends in October. Campers can enjoy activities like fall crafts, campground trick-or-treating, costume contests, site decorating, outdoor movie nights, and more!