Get connected with our daily update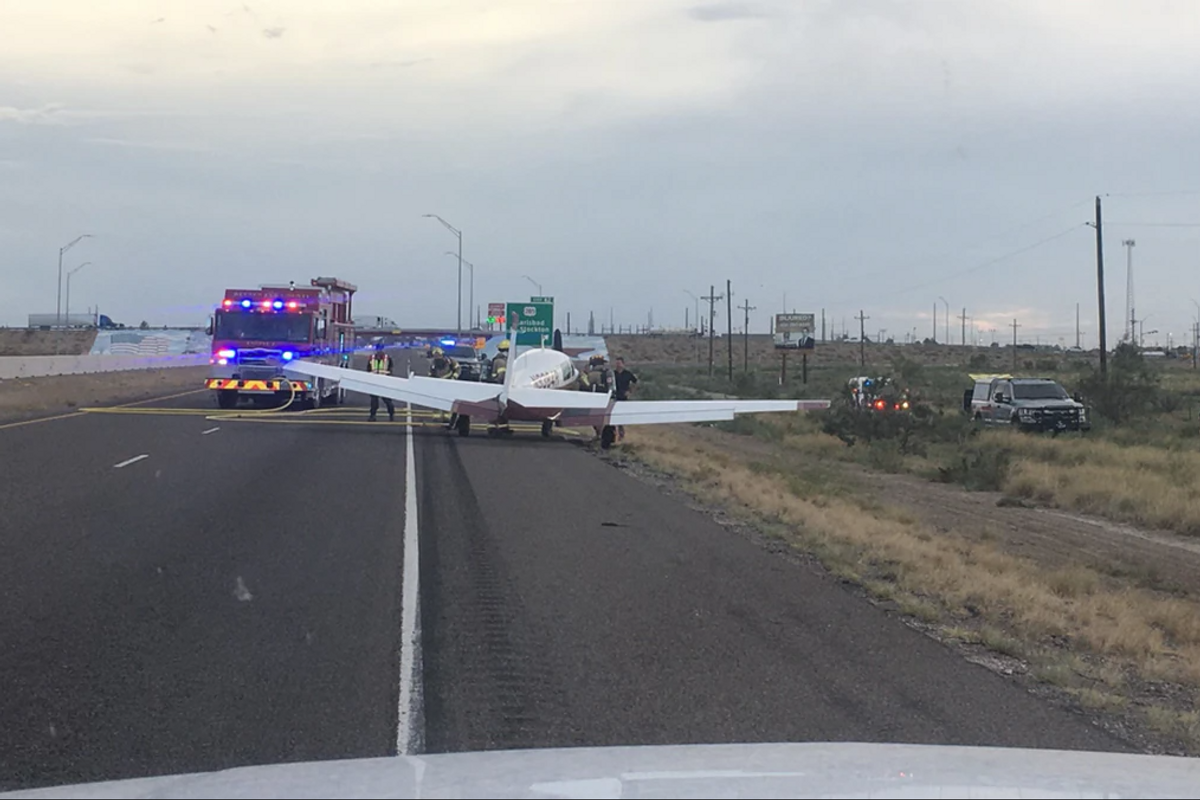 Pilot Adam Skeeter made an emergency landing on Interstate 20 in Pecos, Texas, after departing from Austin.
---
Skeeter was traveling alone to El Paso for a business meeting on Wednesday afternoon when he said he began experiencing engine failure around 10,300 feet in his Mooney M20K. He was then advised by Pecos Air Traffic Control that Pecos Airport was nearest.
Skeeter said he declared an emergency landing on I-20 when the engine "blew up" and began spitting oil onto the windshield as he used the side windows to see. Air traffic was notified and Skeeter landed between a semi-truck and a pickup.
The Reeves County Sheriff's Office responded to a 911 call of the plane landing shortly after but no injuries or damage to surrounding vehicles was reported.
The FAA will follow up with an investigation.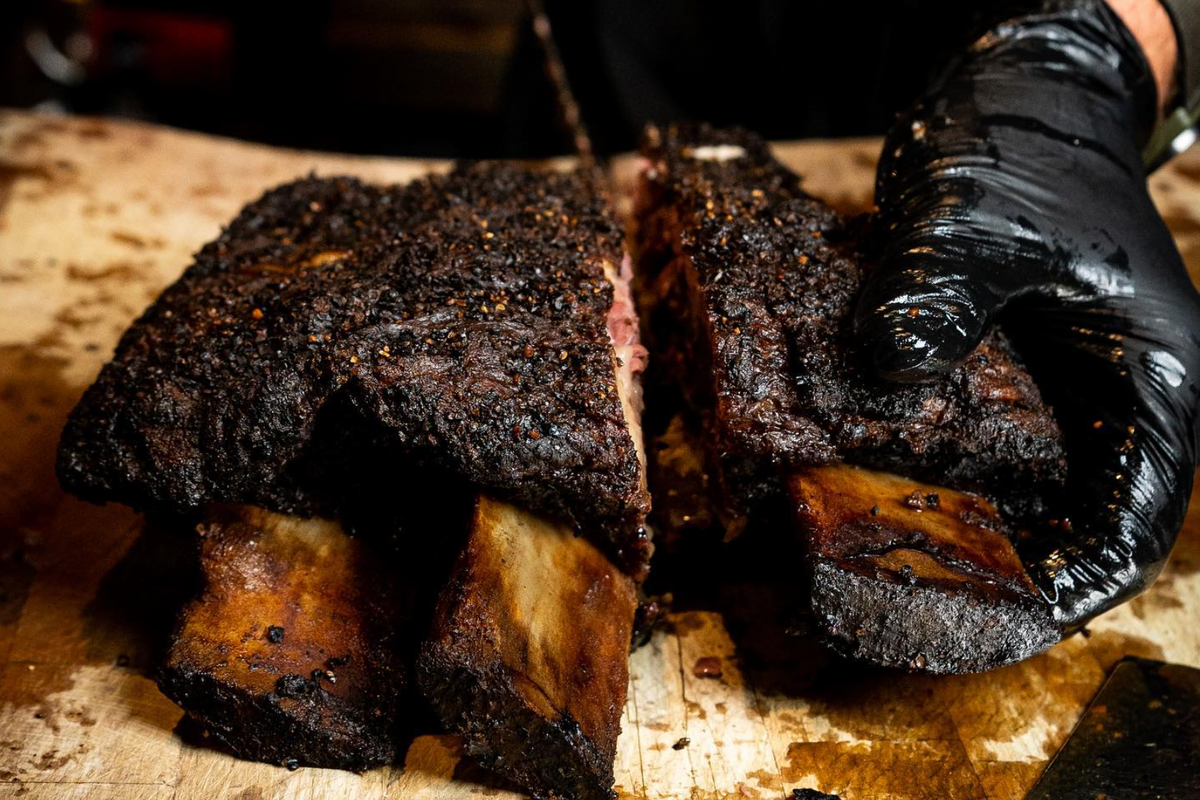 Austin and fellow Texas cities unsurprisingly dominated a new list ranking the top U.S. cities for barbecue.
In a ranking by Clever Real Estate, the capital city ranked No. 2, only beat out by San Antonio. San Jose, California; Nashville, Tennessee; and Las Vegas, Nevada all rounded out the top 5 with Dallas at No. 12 and Houston at No. 18.
The ranking used different metrics to curate the ranking, including restaurants per capita, average Yelp rating and major barbecue events.
Central Texas is a hotbed for famous barbecue joints. Places like Franklin Barbecue promise a line almost year-round and others like Leroy and Lewis Barbecue offer a new school take on the classics.
According to the report, Austin had the second-highest average Yelp rating for BBQ restaurants (4.2 stars out of 5) and scored a 95 out of 100 in our Google Trends metric, which measures how often people search the web for BBQ-related terms. It also had more than double the average amount of barbecue joints per city studied.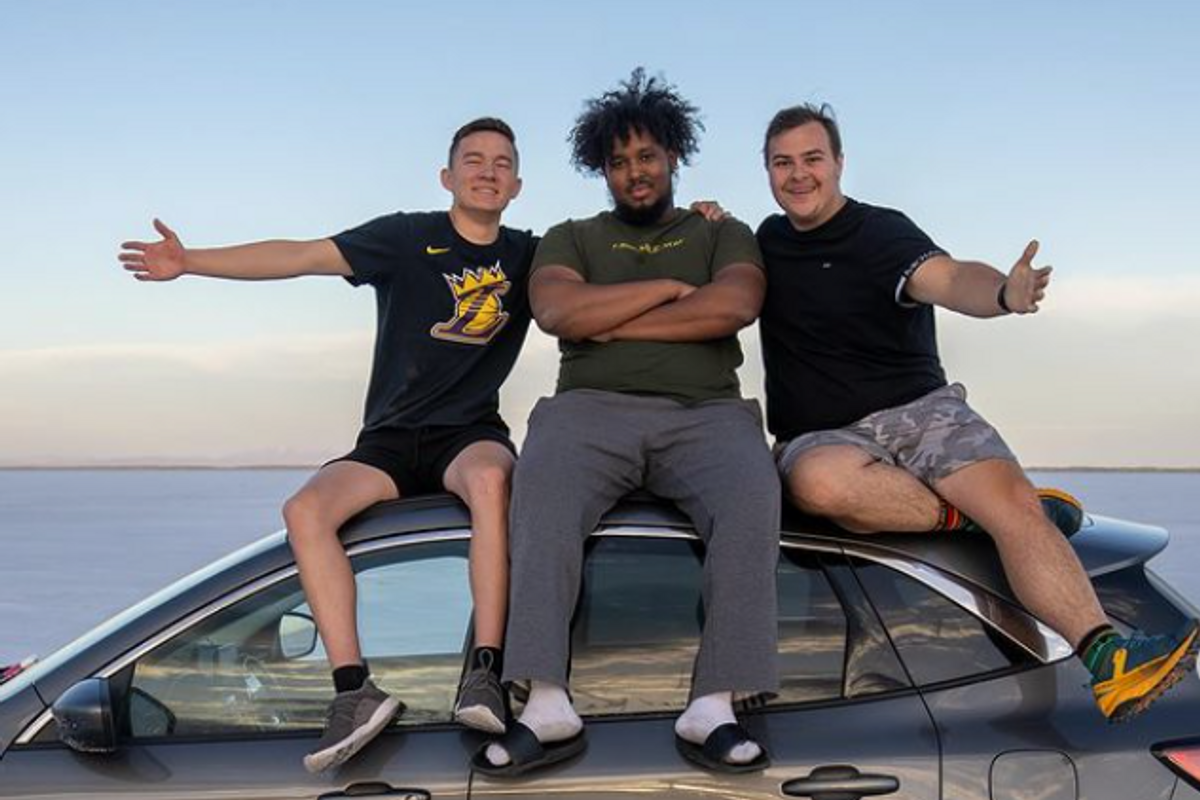 After more than 7,200 miles, 120 hours in the car and spending $12,000 on food, gas and airfare, Austinite Peter McConville now holds the world record for fastest visit to all 50 states.
McConville, along with friends Pasha Krechetov and Abdullahi Salah, completed the trip in five days, 13 hours and 10 minutes for his YouTube channel. The previous record, five days, 16 hours and 20 minutes, was held by Thomas Cannon and Justin Morris.
The trio started in Vermont on May 13, snaked through the continental U.S., hopped on a plane from Washington to Alaska, then Alaska to Hawaii, completing the trip to a round of applause on the plane for breaking the record.

"It finally started to hit me that not only were we really going to break this, but even with all the tiredness and the discomfort, this is definitely one of the best experiences that I have ever had," McConville said in the video.
Their trip will not be recognized in the Guinness Book of World Records, as McConville explained that cannonball runs are no longer accepted for being "too dangerous" in 1996. The group's achievement will be recorded by the All Fifty States Club.
Along the way, they visited landmarks like Times Square, Mount Rushmore, Anish Kapoor's Cloud Gate a.k.a. the "Bean" in Chicago, Bonneville Salt Flat and the Grand Canyon.
However, the rest of their trip was spent cutting bathroom, food and gas breaks to as short as possible. The trio was only able to shower once during the entire journey to make it.

After taking home the gold, McConville and his friends spent two days living the island life before heading back home.
"This is by far the hardest, craziest video I've done," McConville said. "I've always wanted to break a world record."