Get connected with our daily update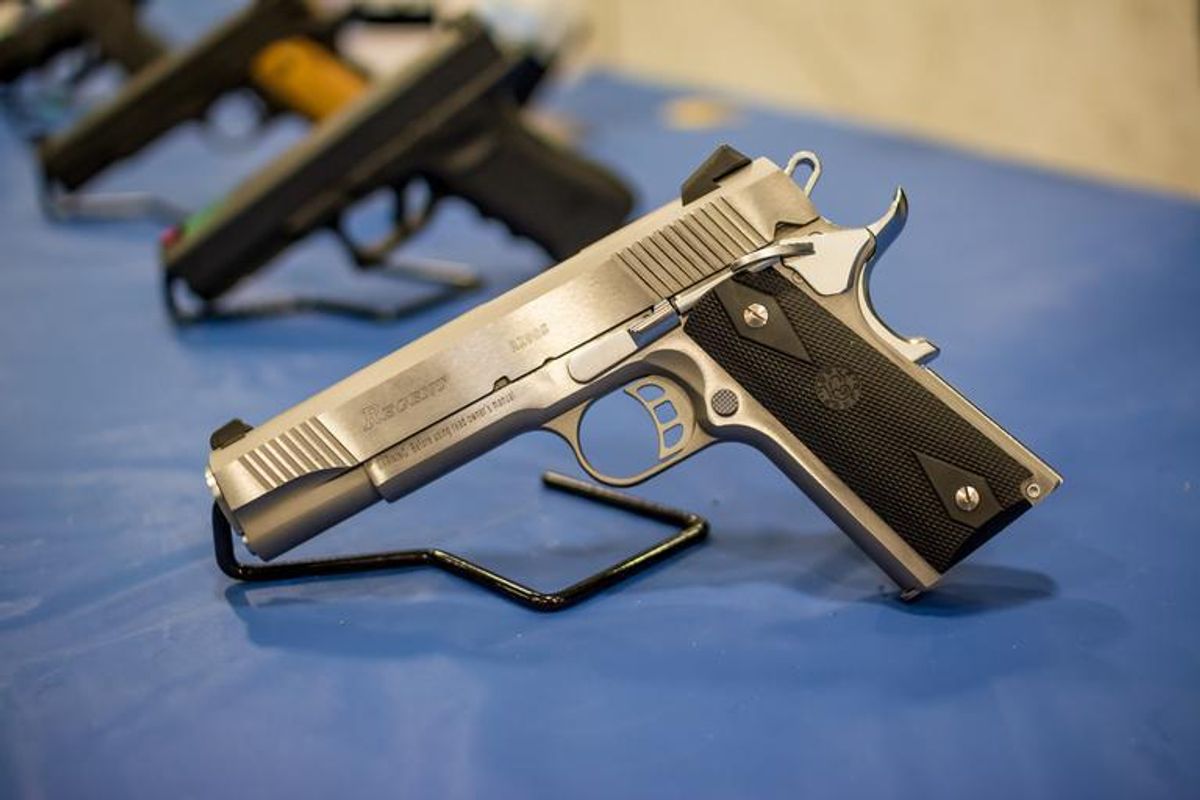 If Texas Gov. Greg Abbott signs a bill allowing permitless carry on Monday, as he has promised to do, Texas will join 19 states that don't require a permit to carry holstered handguns.
The bill has been celebrated by "constitutional carry" proponents, but some law enforcement agencies and other public officials worry about the risks to public safety amid already-increasing violent crime across the state.
Here are answers to five questions about what will change once permitless carry is enacted.
---
Why are people for it and why are others against? 
Supporters of permitless carry, including state Sen. Charles Schewertner, R-Georgetown, who sponsored the bill, and state Republican leadership, say permitless carry is a constitutional issue. "I think it is a bill that is the strongest bill I've seen in my legislative career regarding the rights of our Second Amendment," Schwertner said on the Senate floor Monday.

A diverse coalition of groups oppose permitless carry, including the Texas Police Chiefs Association, Austin City Council and Moms Demand Action. Their members cite myriad reasons, including recent mass shootings in Austin and across Texas, increased danger to law enforcement officers and suicide prevention.
Nearly 60% of Texas voters also oppose permitless carry, according to
a recent University of Texas / Texas Tribune poll
. Melanie Greene, lead volunteer for the Moms Demand Action Austin group,
told Austonia
state lawmakers are likely motivated to pursue such legislation because of
a small, vocal minority of gun rights activists
and the threat of drawing even more conservative opponents in primary elections.
How will this look in practice?
With the law in place, anyone 21 and older without a previous felony conviction or other legal restrictions will be able to carry a handgun.
The bill doesn't bar certain federal protocols already in place, including background checks on certain gun sales. It also won't change much on the private gun sales front since Texas doesn't require background checks on private purchases.
The bill will increase penalties for felons caught carrying guns, but it could also make it harder to track felons buying guns in the first place.
How common is this law across the country?
You will find more infographics at
Statista
If Texas passes the law, it will join 19 other states that don't require permits to carry guns in the U.S. These "constitutional carry" laws are all the rage right now; just this year, four other states enacted permitless carry.
The idea first emerged in Vermont, which is why the law is sometimes called "Vermont carry." Wyoming joined Vermont in 2011, and other states have followed in quick succession.
On the other end of the spectrum, five states do not allow open carry in any circumstance. Texas is currently one of 10 states that require permits for open and concealed carry, although this is likely to change Monday.
Is there more gun-related crime in those states? 
Permitless carry supporters advocate for "good guys with guns," but studies show right-to-carry policies correspond with increasing rates of violent crime. A 2017 analysis by the National Bureau of Economic Research found that such laws are associated with violent crime rates that are up to 15% higher 10 years after adoption.
Everytown for Gun Safety found early signs from states that have recently passed permitless carry laws are not good, according to a 2020 fact sheet. The national nonprofit points to Alaska, which enacted such a law in 2003 and has seen a 65% increase in the average rate of aggravated assaults with a gun per year. Arizona, which passed a permitless carry law in 2010, has since seen an 8% average annual increase.
What does gun-violence look like locally? 
Stephen Broderick, a former Travis County sheriff's deputy, shot and killed three people—his ex-wife Amanda, her 17-year-old daughter Alyssa and Alyssa's 18-year-old boyfriend Willie Simmons III—in North Austin last month, prompting Austin City Council to direct the city manager to accelerate local efforts to combat gun violence.
"Words cannot describe the frustration we feel to have lost three of our community members to gun violence—while the Texas Legislature doubles down on policies that will cause more loss of life with permitless gun carry bills," Council Member Leslie Pool said in an April 22 statement.
These homicides are among the 33 that have occurred in Austin so far this year, more than double the number that had occurred this time last year and closer to triple the number in 2019. Homicides are up nationally, which experts say could be due to myriad reasons, including last summer's protests, increasing gun purchases and the economic recession caused by the pandemic.
In light of rising violent crime rates, the Austin Police Department launched a gun crime prevention program in partnership with the Travis County District Attorney's Office last month. Although not all violent crime involves guns, gun violence is increasing and may involve stolen guns or illegally manufactured "ghost" guns. "I'm just very concerned about the number of illegally possessed firearms and how we can curb that," Interim Police Chief Joe Chacon said during an April 15 press conference.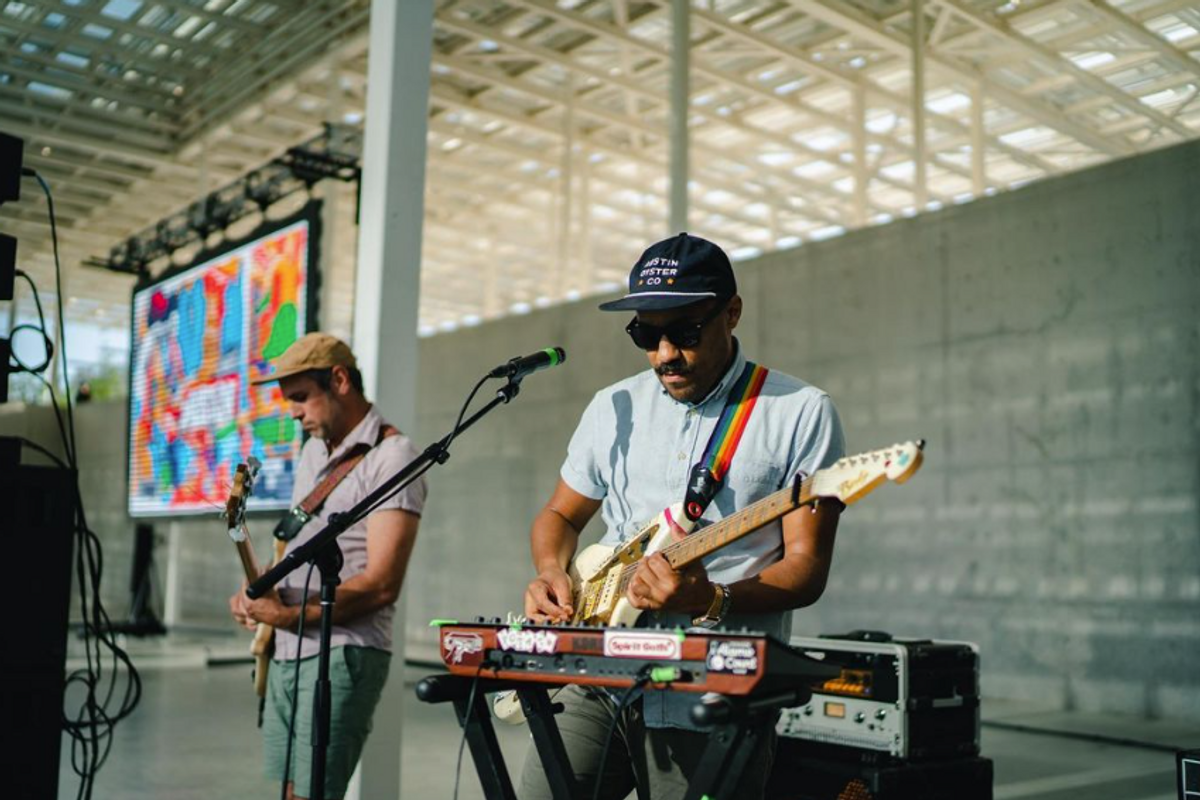 🗓 Friday
Enjoy the deep roots of Texas music with weekly live performances at Lone Star Court. Located at The Domain, there's always a tune for you to tap your foot to at the retro-inspired property. Every Thursday through Saturday, locals and travelers alike can enjoy live performances and specialty cocktails at the Water Trough. This week you can catch Drew Moreland, Julia Hatfield, and Clayton Gardner.
7-9 p.m. Thursday, 8-11 p.m. Friday-Saturday | 📍 Lone Star Court, 10901 Domain Dr.
🗓 Saturday
Austin FC is playing away this weekend at Atlanta's Mercedes-Benz Stadium but you can still enjoy those Verde vibes at Celis Brewery's official watch party. Support your local team and grab a brew as they take on Atlanta United FC.
Kickoff at 6 p.m. Saturday | 📍 Celis Brewery, 10001 Metric Blvd.
Cult classic mob drama "The Godfather," featuring the likes of Al Pacino and Robert De Niro, is returning to the big screen for its 50th anniversary. This weekend celebrates the filmography of Francis Ford Coppola as part of The Paramount Theatre's Summer Classic Film Series. Tickets are $11 each.
4 p.m. Saturday, 1 p.m. Sunday | 📍The Paramount Theatre, 10001 Metric Blvd.
Enjoy some of San Gabriel's "bedroom-pop," with a drink in-hand on Radio's airy outdoor patio, complete with food trucks Veracruz All Natural, Dee Dee Thai and Briscuits. Admission is free.
8-11 p.m. Saturday | 📍Radio Coffee & Beer, 4204 Menchaca Rd.
🗓 Sunday
Watch the classic musical surrounding the Von Trapp family live and on stage from Austin performers from the ZACH Theatre. You can see the show through July 24 and tickets start at $25.
Showtimes at 2:30 and 7:30 p.m. Sunday | 📍The Topfer at ZACH, 202 S. Lamar Blvd.
The Austin Chamber Music Center and Austin Shakespeare are blending music and poetry in their fifth annual collaboration, this time celebrating "The Winter's Tale." Tickets start at $30 and tickets for online on-demand access will be available on Monday.
3 p.m. Sunday | 📍Bates Recital Hall, 2406 Robert Dedman Dr.
Content marked with an *asterisk has been paid for to help Austonia keep producing free content.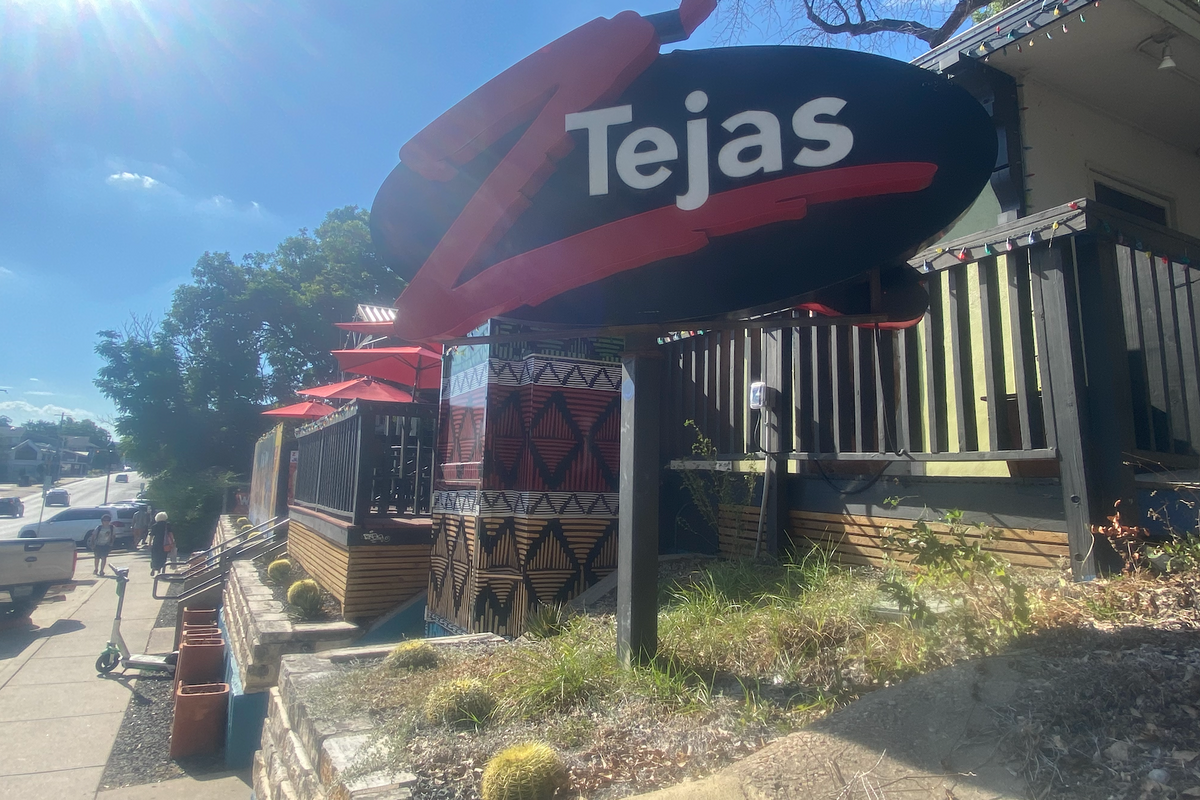 The original Z'Tejas location on West 6th Street is closing its doors after more than 30 years on the lot to make way for new development.
Z'Tejas owner Randy Cohen told Austonia the restaurant will be open at least through the end of 2022, possibly through March 2023.
Cohen said the owners—Larry McGuire of McGuire Moorman Lambert Hospitality—of the land have something new planned, though he's not exactly sure what. Additionally, Cohen said maintenance costs for the old building were becoming prohibitively expensive.
"I think the people who own the dirt will tear it all down and build condos or some other development," Cohen said. "I mean, it's a 60-year-old building, Z'Tejas has been here for 33 years and before that, it was something else. So it's just progress, that's all."
The restaurant isn't going away though—Cohen said Z'Tejas is already looking for a new spot in the downtown area to move into. Z'Tejas also has a location in Avery Ranch, another in the works for Kyle and two in Arizona.
"We have all our ducks in a row right now and the management team is all rowing in the right direction," Cohen said. "We're just excited, we're excited to build this iconic brand back."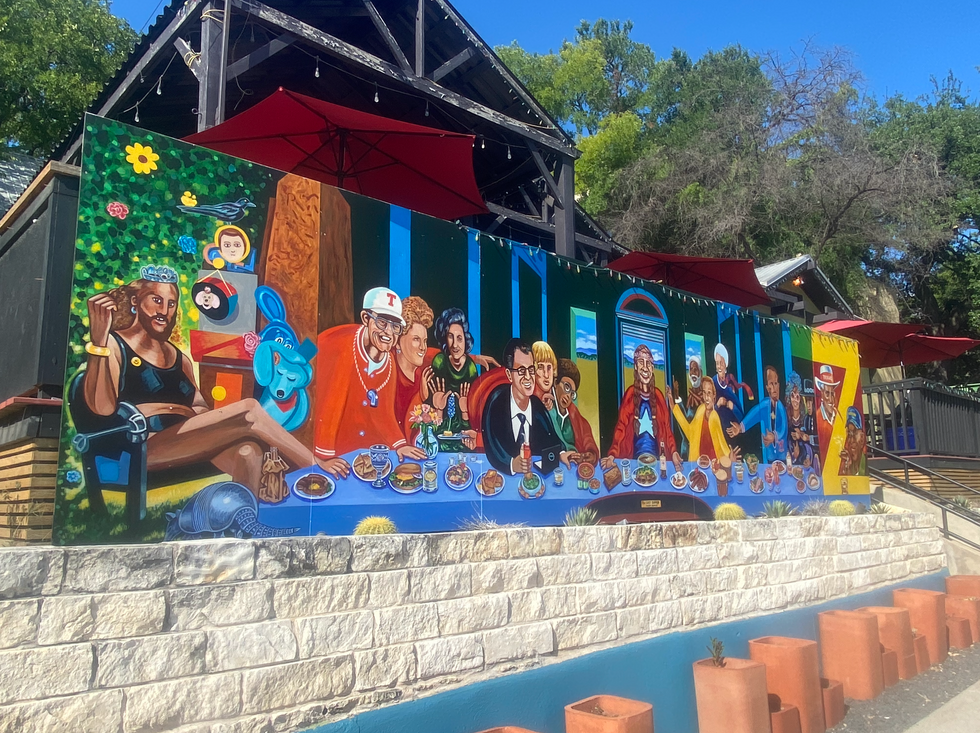 (Laura Figi/Austonia)
Once he finds a new place, Cohen plans to bring along its mural, "The Last Zupper," which features Willie Nelson, Matthew McConaughey and Barbara Jordan. Cohen also plans for the adjoining ghost kitchen, Woo Woo Burgers, to follow to the new downtown location.

"We're still booking events through the end of December," Cohen said. "Come 'Z' me at Z'Tejas, we'd love to see you before we're gone."