Get connected with our daily update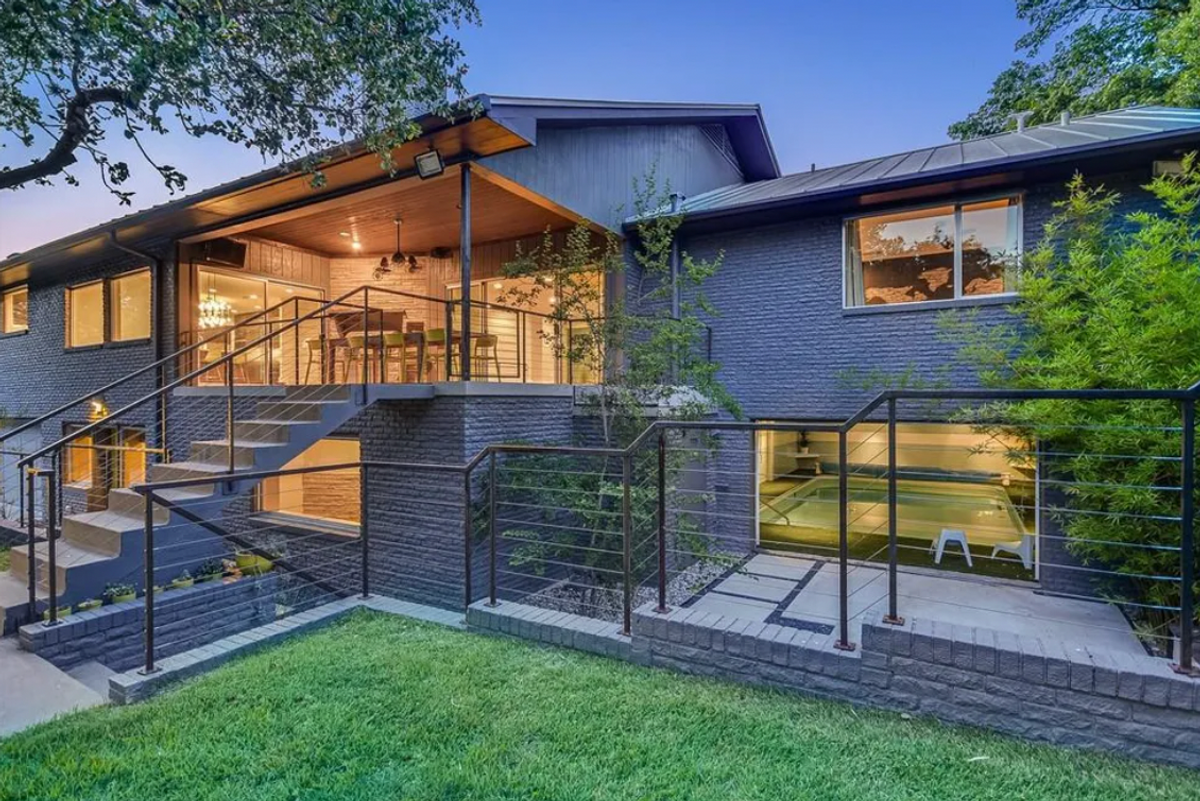 Located on a rare half-acre lot in Central Austin, 3103 Perry Lane is officially on the market for only the second time since it was built in 1960.
---
Grounded in the Highland Park West neighborhood, this home has been the site of national commercials from high-profile brands like Amazon, Home Depot, Academy, Dicks Sporting Goods and the NHL.
You can live in this historical home, which has been renovated to preserve its original character, in one of Austin's most sought-after neighborhoods for $3.5 million.
With five bedrooms and four-and-a-half bathrooms spread out over 6,154 square feet, this gem embodies the Hill Country from the outside and inside. Starting with a sprawling flat lot with native plants and knotty trees, the house is welcoming with a large covered porch for enjoying those late summer nights.
Inside, the home opens up on the top floor to its large formal living space, complete with a fireplace set in Tennessee stone and sliding doors that lead to one of the outdoor patios.
The chef's kitchen is just nearby with access to outdoor dining, complete with luxury appliances: a Wolf range, wine fridge, Subzero fridge and freezer combo, double dishwashers, double ovens, double sinks and a cozy breakfast nook. The laundry room is right next door with another fridge and utility sink.
Located with two other bedrooms and an office space on the main level, the master suite has wide windows so you can wake up with natural lighting, but the bathroom is a real treasure. Double sinks give way to a spa-style bathtub or a glass shower, your pick.
Heading downstairs, guests will be met with the rest of the oversized bedrooms and another living space as well as possibly the home's most distinctive features: an indoor pool. The pool room, surrounded by grass and pastel blue tile work on the walls, opens up to the backyard, firepit and ipe wood furniture through a glass garage door.
And to complete the home, you'll rest easy having a safe room complete with a vintage safe door to access it.
This listing is held by Wendi Slaton Anderson.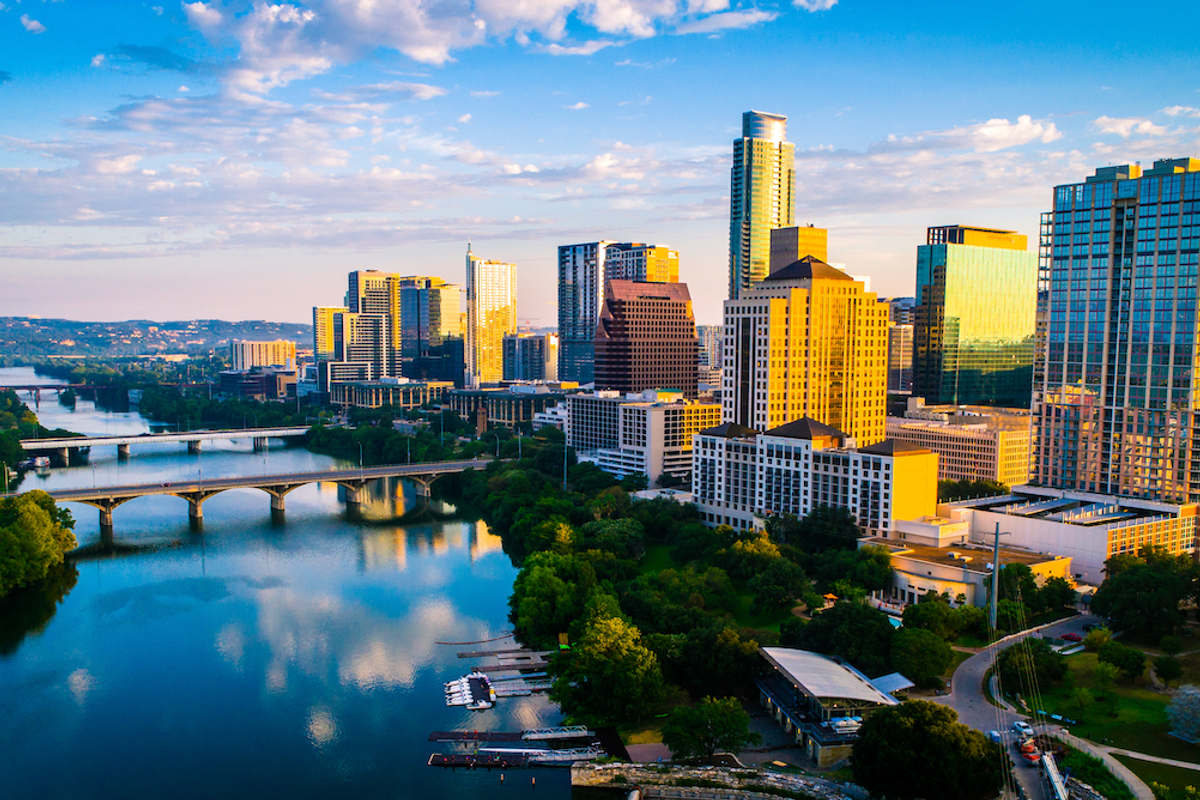 For years Austin has been one of the top 5 places to live in the U.S., according to an annual ranking from U.S. News and World Report. But this year, Austin dropped out of the top 10.
The publication ranked Austin at No. 13, down from No. 5 last year, No. 3 in 2020 and No. 1 in 2017, 2018 and 2019. Cities ranking in the top this year were No. 1 Huntsville, Alabama, No. 2 Colorado Springs and No. 3 Green Bay, Wisconsin.
So why did it rank lower this year?
The hot housing market is part of the reason. The report states "Austin offers a lower value than similarly sized metro areas when you compare housing costs to median household income."
Still, Austin was the highest-ranked Texas city on the list. Adding to its desirability are its live music capital roots and the growing tech scene. The next Texas area on the list was Dallas-Fort Worth coming in at No. 32.
U.S. News says it analyzed 150 metro areas in the U.S. to make the list based on the quality of life, the job market, the value of living there and people's desire to live there.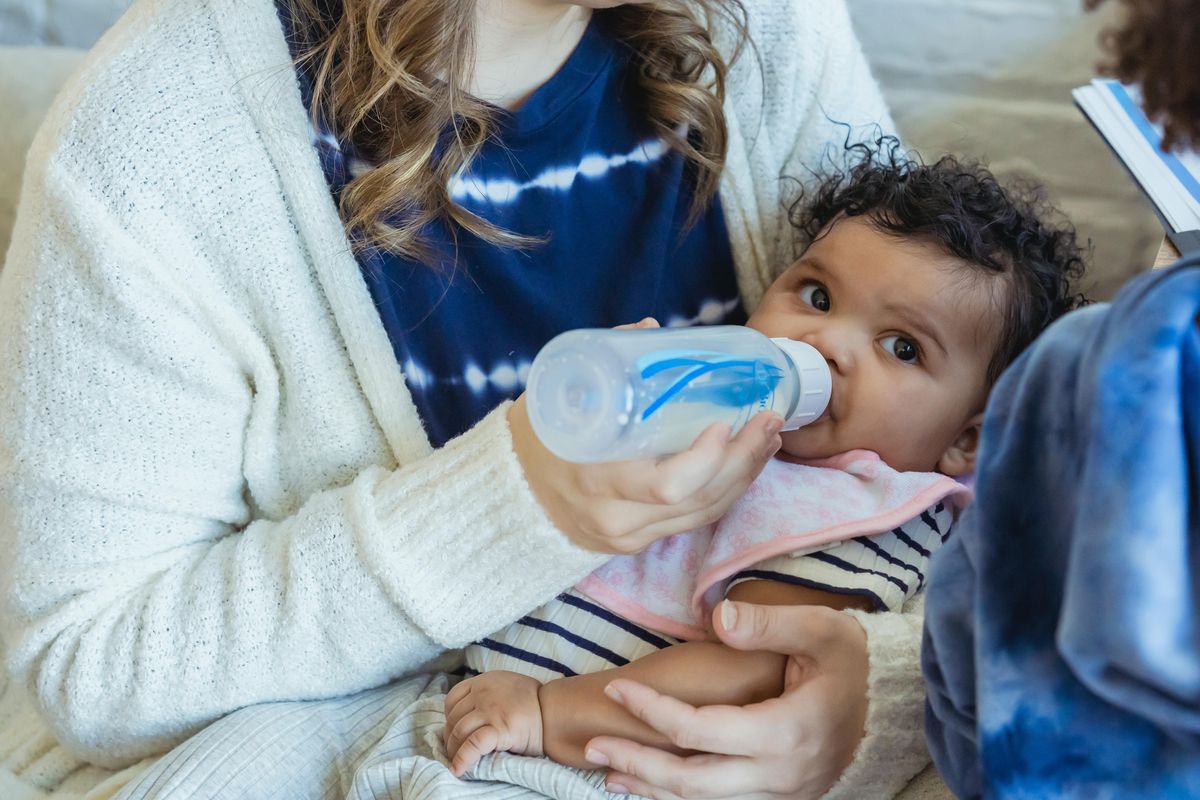 Austin parents and grocery store shelves are feeling the effects of a nationwide baby formula shortage.
Caused mostly by a February recall due to contamination issues, followed by the Abbott Nutrition factory closure in Michigan, the shortage has left Austin shelves barren. However, earlier this week, U.S. officials announced a plan with the facility to restart production.
In the meantime, local parents in crisis have turned toward the Mother's Milk Bank to keep their babies fed.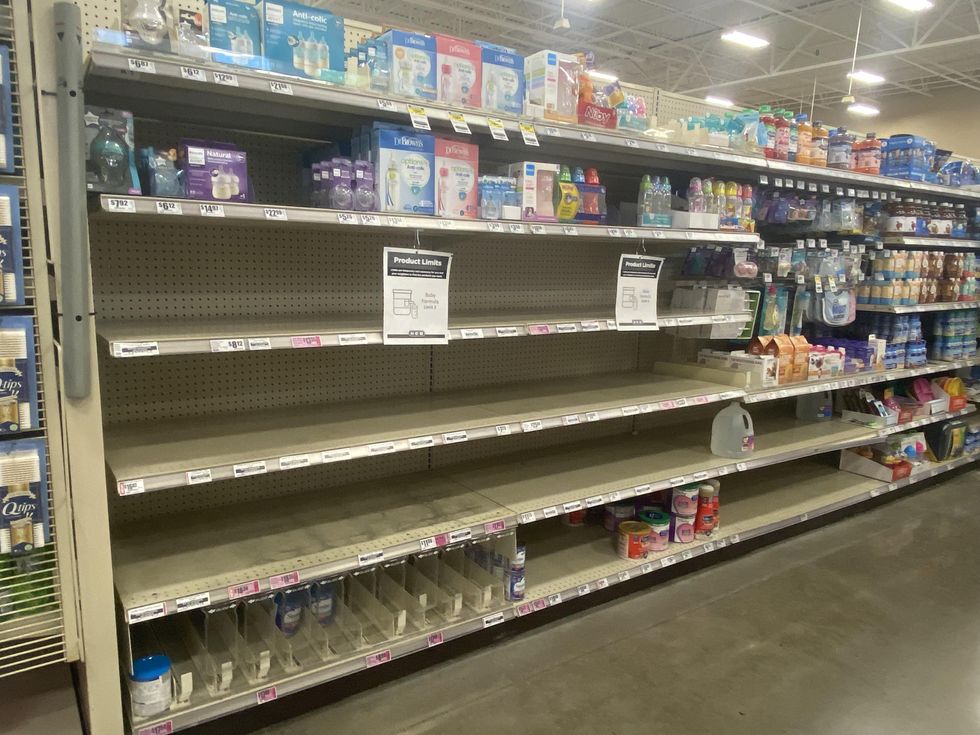 HEB on East 7th has been picked clean of formula and is limiting purchases. (Laura Figi/Austonia)
The milk bank—which takes donations from lactating mothers and dispenses milk to babies in the NICU—has been helping feed upwards of 30 families in need as the formula supply tightens.

According to the bank's executive director Kim Updegrove, Mother's Milk Bank has seen an uptick in calls from parents with healthy babies in need of help since the shortage began.
"We aren't used to hearing from families with healthy infants," Updegrove said. "They're typically very upset, angry, frustrated, sobbing—it's scary to not be able to feed your infants. So in the past few weeks, those calls have been significantly increasing."
Mothers are only able to donate if they are within a year postpartum, so Updegrove said they are constantly bringing on and retiring donors. While donors had been on a 30% decline leftover from 2021 when the shortage began, Updegrove said the shortage has led to mass community interest and more than 90 prospective donors in just the past few days.
"We and other milk banks are experiencing significant interest from the community—becoming milk donors and helping to turn around this crisis," Updegrove said. "Every infant needs to be fed, every one of us can relate to that need, and we need to make sure as a community that it happens."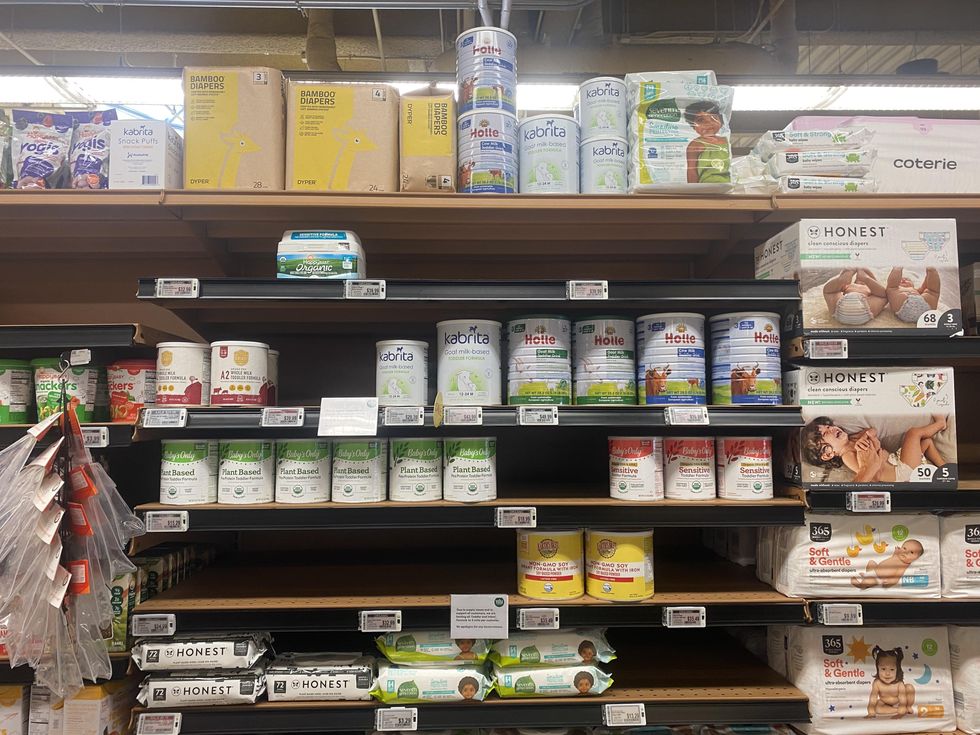 Whole Foods downtown was also cleaned out of typical formula. (Laura Figi/Austonia)
While you may still be able to find formula at places like Whole Foods—which currently has goat milk, soy and plant-based formula in stock—Updegrove said it might not be what a baby needs.
Updegrove said it is best to buy types that say "infant formula," as they are FDA approved and will provide the nutrients, vitamins and minerals a baby needs. Plant-based, homemade, non-cow's milk or diluting formula may not provide the same nutritional value.

As the community navigates the shortage, Updegrove said the most important way to help out is to not panic buy or stockpile.
"This is a crisis for families," Updegrove said. "This is the time for the community to gather together and figure out what everyone can do to help families with young infants."