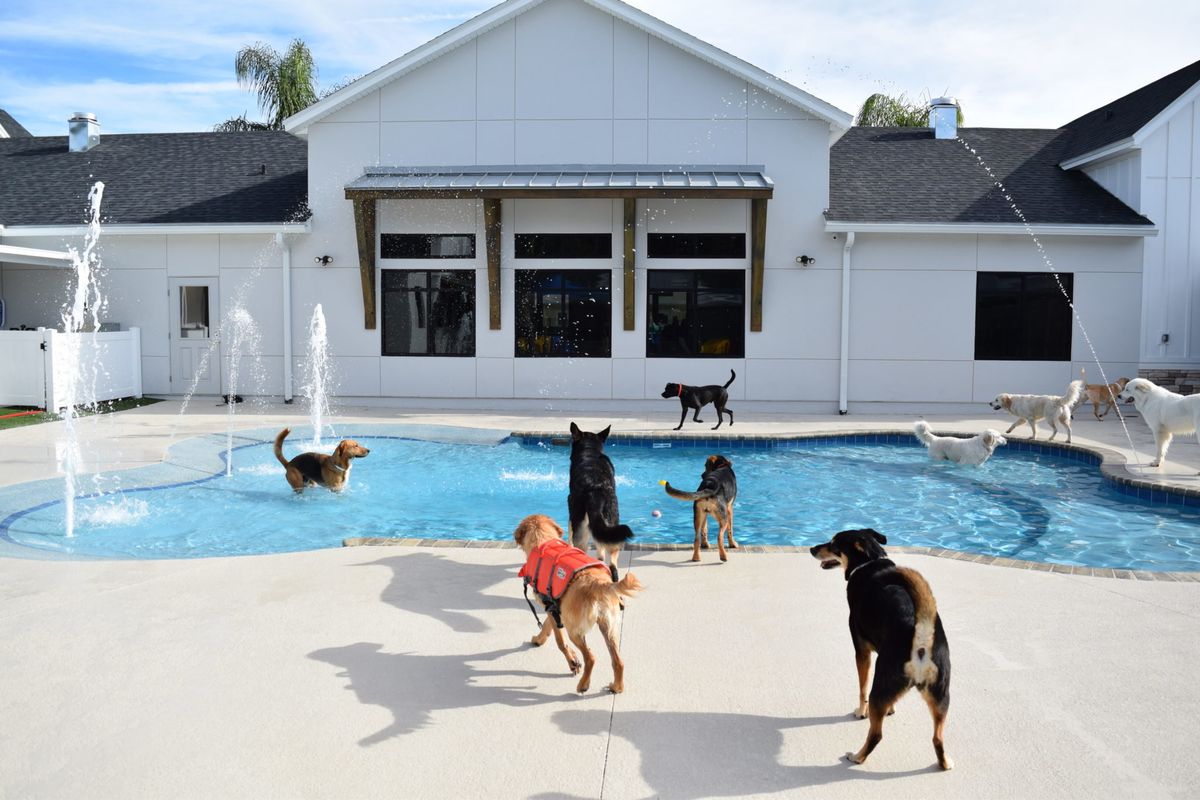 (Courtesy of Pet Paradise)
Pets live exhausting lives—all the sleeping, playing and endless affection doesn't come easy and they need a break. Pet Paradise seeks to solve that problem, with the added benefit of giving owners peace of mind while they take their own vacation.
---
Pet Paradise is a comprehensive pet care provider that offers anything your pet might need while you're away. It is set to open its first hill country location on Sept. 30 at 716 S. I-35 in Georgetown.
While this is Pet Paradise's first location in the Austin area, the chain has seven locations in Texas and over 50 across the U.S.
In addition to on-site veterinary care, boarding and grooming, the 20,000 square foot location also boasts a bone-shaped swimming pool, a "Tiny Town" area for small dogs, misting stations so your furry friend can escape the blistering Texas heat, VIP amenities, webcams for pet viewing and plenty of room to romp and play.
Although the location is geared more toward dog-lovers, Pet Paradise features a cattery with private cat condos for your finicky feline friend.
The new location offers a free day of camp and a free wellness exam to new customers. Click here for more information.
Your pet will thank you.