Get connected with our daily update
(Gage Skidmore/CC)
In an optimistic conversation with MSNBC's Jonathan Capehart, U.S. Transportation Secretary Pete Buttigieg told the SXSW audience that updated passenger rail transportation should be a "national priority" to make for a more equitable and greener America.
Local transit advocates say Buttigieg's support will be critical to the success of Austin's Project Connect, a $7.1 billion overhaul of the city's transit system. About half of the project's budget will come from a city property tax rate increase, which Austin voters overwhelmingly approved last November. The rest will need to come from federal grants overseen by the U.S. Department of Transportation, which Buttigieg heads.
---
The former mayor of South Bend, Indiana, and an underdog 2020 presidential candidate, Buttigieg took office as transportation secretary in early February. Shortly after, the American Rescue Plan Act of 2021 passed, sending another round of stimulus checks to households.
Buttigieg said that was a hopeful moment—he watched airline workers "tear up those furlough notices" and emerge from a tough period. He says his plan to improve transportation gives him the same feeling.

"We can't fight COVID unless we have a healthy transportation sector, we can't get people their vaccines," Buttigieg said. "(That is) one of the reasons why supporting transit matters so much, especially for people who are transit dependent and don't have access to a car. All of these things are connected and the design of the American Rescue Plan recognized that and I'm thrilled that it passed."
Thinking back to his teenage years in the 1990s, Buttigieg was struck when an openly gay ambassador nominated by the Clinton Administration got jammed up in the Senate, never getting a vote. Buttigieg, who came out as gay in 2015, remembered feeling that despite his talents people would view him in a bad light.
"Just a generation or two ago, I mean, certainly within the memory of some people watching this program, there were people who, never mind being a soldier or a cabinet officer... you were considered a threat, just by virtue of being different," Buttigieg said. "It's a reminder of how much has changed."
Not a stranger to adversity, Buttigieg said he wants to use his position to uplift communities and shift the focus on greener policies from a Republican-versus-Democrat narrative to something that is more constructive.
After all, people everywhere are affected by climate change. Buttigieg said that people in rural communities—think farmers—are often the most vulnerable to the effects of climate change, like natural disasters, citing the two "once-in-a-millennium floods" that hit South Bend during Buttigieg's second term as mayor.
"I think we can be having conversations that are not red state, blue state conversations for American community, conversations about how we can win by doing the right thing on climate," Buttigieg said. "This is not just a coastal concern."
When we talk about systemic racism, Buttigieg said we don't often talk about how it affected infrastructure, sometimes literally built—or not built—in.
Buttigieg wants to start getting ahead of issues now by tackling areas like transportation deserts, which he likened to food deserts, regions where people have limited access to reliable and safe transportation.
"A transit desert is really an opportunity desert because you can't get to a job," Buttigieg said. "We can't allow people to be on the brink like that and that's part of why we need to have equity on our minds as we're making what could be one of the biggest investments we've ever made as a country in the future of our transportation."
America's infrastructure is built around cars, not human beings, Buttigieg said, which causes a lot more problems that meet the eye. It isn't a one size fits all approach—some areas need bigger roads and room to grow, while others, like Texas, he said, could use some downsizing.
"It turns out that we're better off if our decisions revolve not around the car, but around the human being," Buttigieg said. "The design choices we make: how fast cars move, whether there's bike lanes, and sidewalks sharing the space with travel lanes, green space, even, all of this is part of that picture. It's an example of what it means to have a truly forward approach on infrastructure."
His comment arrives as the Texas Department of Transportation is in the early stages of a $7.5 billion I-35 expansion project, which proposes to expand the highway to up to 20 lanes between Hwy. 290 and Ben White Boulevard.
Project Connect supports Buttigieg's goal of reaching a carbon neutral world by 2050 and includes $300 million in funding for anti-displacement initiatives to avoid the accelerated gentrification caused by pasted transit investments, such as the construction of MoPac in 1971 and I-35 in the 1960s.
Buttigieg said he wants only the best for the future of American transportation, which starts with talking about different solutions to the problem—not debating whether it exists.
"Often we think of (climate change) in terms of doom and I understand why—the scenarios are terrifying for what will happen if we don't get a handle on what's already happened in this country from Texas freezing over, to wildfires out west, floods in my part of the country and more," Buttigieg said. "Ultimately, I want us to be thinking about climate not as a source of doom but as a point of pride. I think, frankly, pride is a little more of a propulsive and less of a paralyzing emotion than guilt."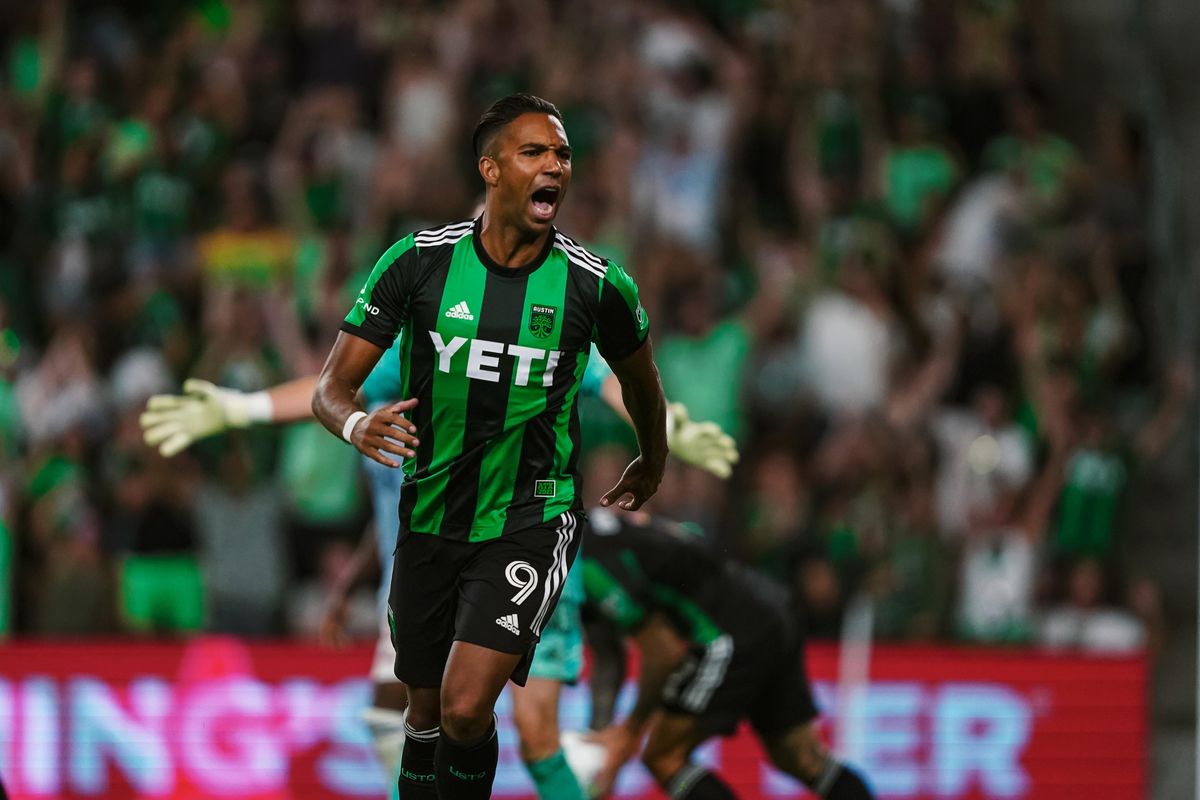 Despite a 2-0 deficit, there was a pot of gold for Austin FC after all as it celebrated its annual Pride Night with rainbows and a 2-2 comeback draw to FC Dallas Saturday night.
After three FC Dallas losses last season, the Dallas derby draw marks the first time Austin FC has tied against its Copa Texas rival. Austin continues to edge over FC Dallas as it sits at 3rd in the MLS West.
Here are the biggest takeaways from the match:
A somber start
¡Ya Basta! Enough! End Gun Violence. #uvaldestrong

📷 @arubiophotospic.twitter.com/3PiVdTPtik

— Los Verdes (@LosVerdesATX) June 26, 2022
Decked out in colorful hues for LBGTQ+ Pride, Verde fans started the match on a somber note as they held up banners to take a stand against gun violence before the match.
As the national anthem began, fans held up banners with the names of each child that was killed in the Uvalde school shooting and a plea to "end gun violence."
The supporters' section was also dotted with Pride flags and a "Bans off Our Bodies" banner in protest of the Supreme Court's decision to overturn Roe v. Wade.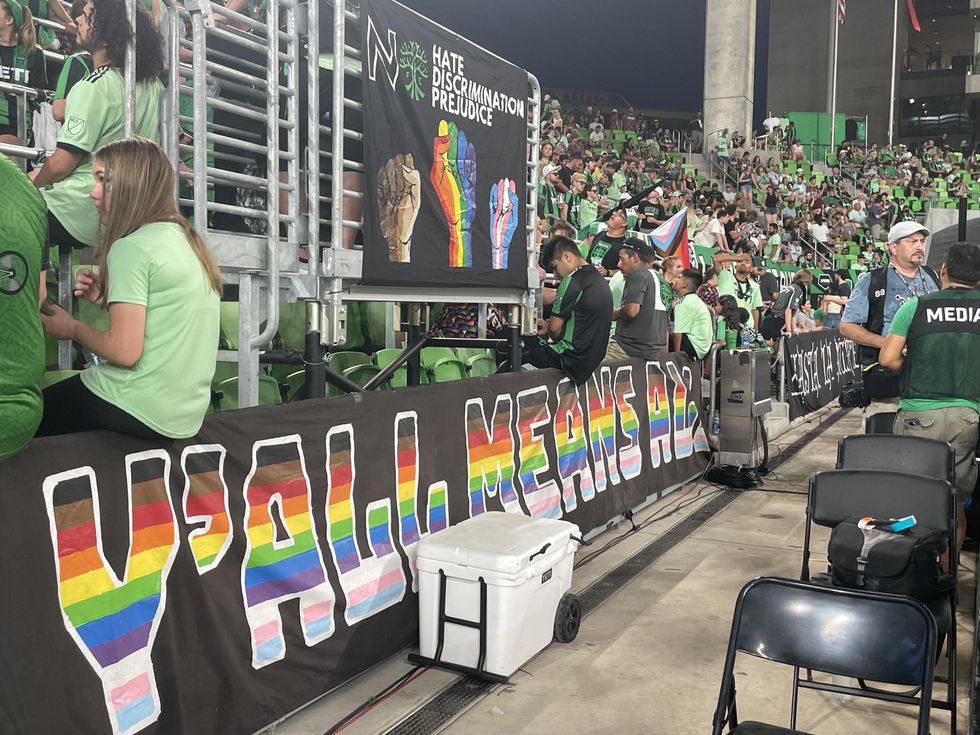 (Claire Partain/Austonia)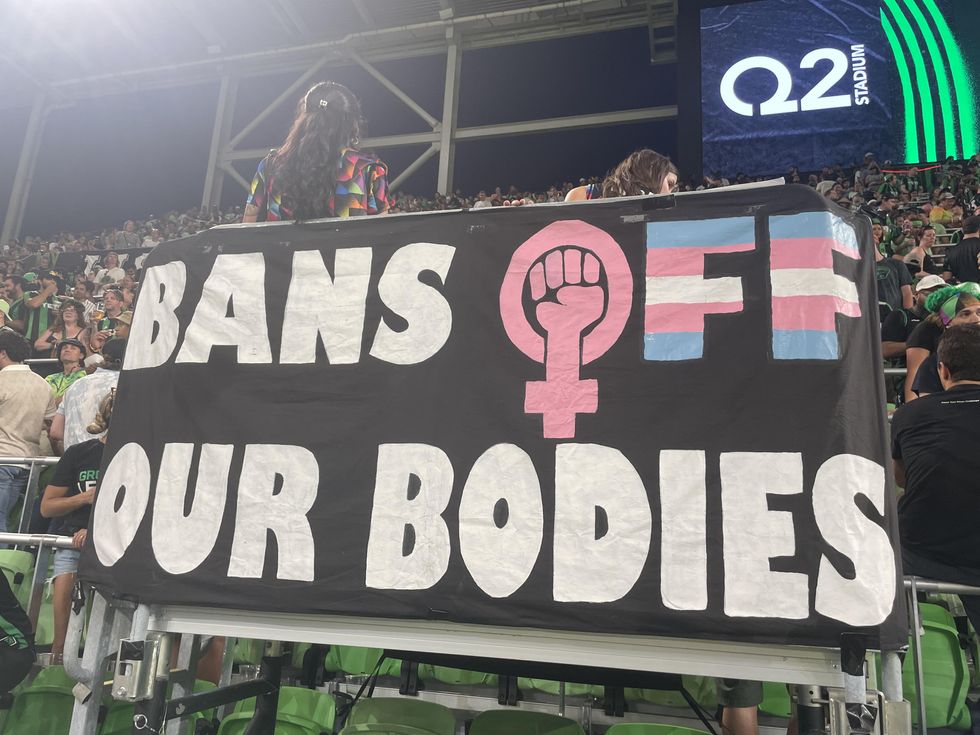 (Claire Partain/Austonia)
FC Dallas earns a 2-0 lead
Paul Arriola is there to put it away and put @FCDallas ahead! pic.twitter.com/Z4AMmM6lp3

— Major League Soccer (@MLS) June 26, 2022
That sober tone continued onto the pitch. With midfielder Daniel Pereira's absence due to a red card, the Verde and Black lost two goals to FC Dallas by the 70th minute of play.
FC Dallas played it sneaky for the first half of the match, giving Austin FC plenty of room to hold possession as it waited to strike on a Verde error. That mentality proved dangerous for Austin as Dallas' Paul Arriola took advantage of Brad Stuver's deflection to score the first goal of the night in the 57th minute of play.
Dallas struck once more as Brandon Servant pushed past the Verde line to score the second goal of the match.
Austin FC strikes back
Sebastián Driussi pulls one back!#AustinFC are still in this one. 👀 pic.twitter.com/Yoi0x768jb

— Major League Soccer (@MLS) June 26, 2022
But energy quickly returned to Austin's favor thanks to Designated Player Sebastian Driussi, who scooted past several FC Dallas defenders alongside Moussa Djitte to snag an unlikely first goal for Austin.
A full Verde comeback
Late drama in this Texas Derby!@AustinFC ties it up, Danny Hoesen with the diving header. 😱 pic.twitter.com/Jk2f4fIEXG

— Major League Soccer (@MLS) June 26, 2022
Austin's subs proved deadly as momentum returned to the home team toward the end of the match. A well-placed cross from Nick Lima—and a diving header from a fresh-legged Danny Hoesen—helped the team secure the draw with a second Verde goal in the 84th minute of play.
Hoesen, who was Austin's first starting striker last season, has now scored two goals with the team after a yearlong injury stuck him on the bench.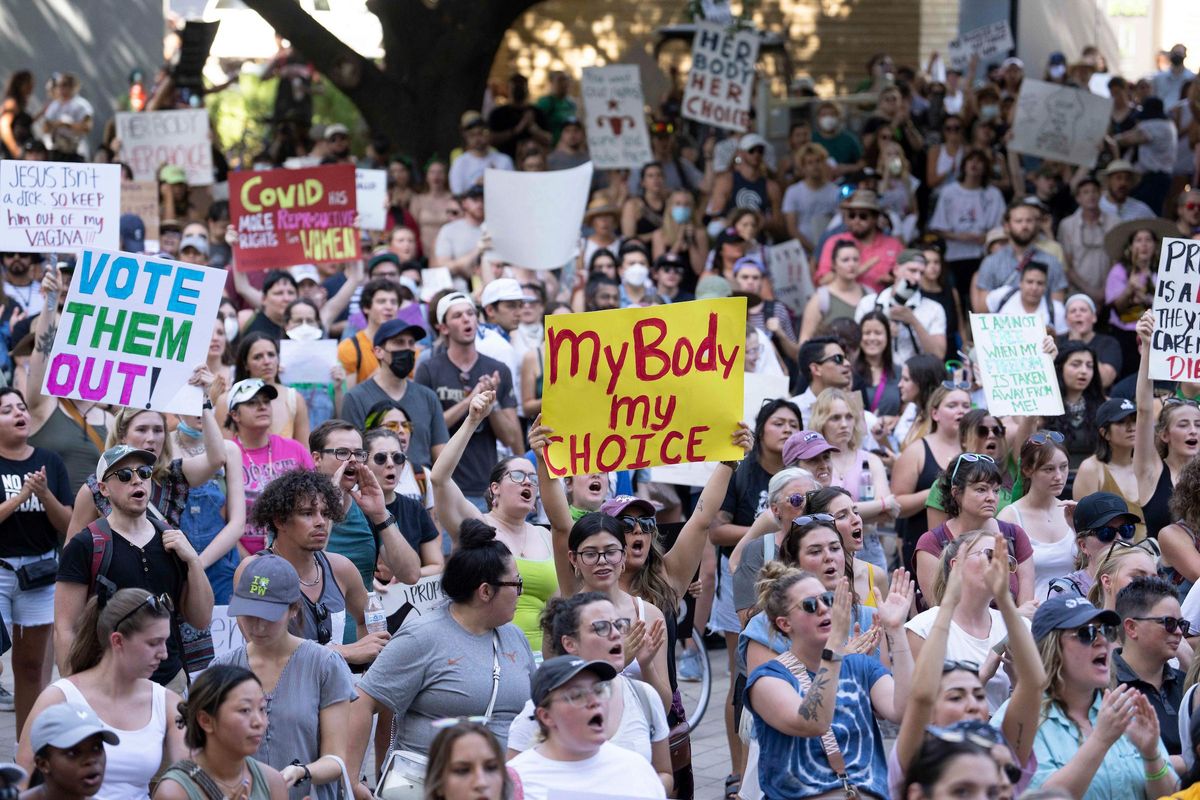 Hours following the U.S. Supreme Court's ruling to overturn Roe v. Wade, the landmark ruling that guaranteed a constitutional right to an abortion, on Friday, about 1,000 people gathered in Republic Square with signs calling for change.
The rally, organized by the group Rise Up 4 Abortion Rights Texas, started at the federal courthouse on Republic Square on Friday at 5 p.m. before the crowd marched to the Texas Capitol. More protests are expected to ensue over the weekend.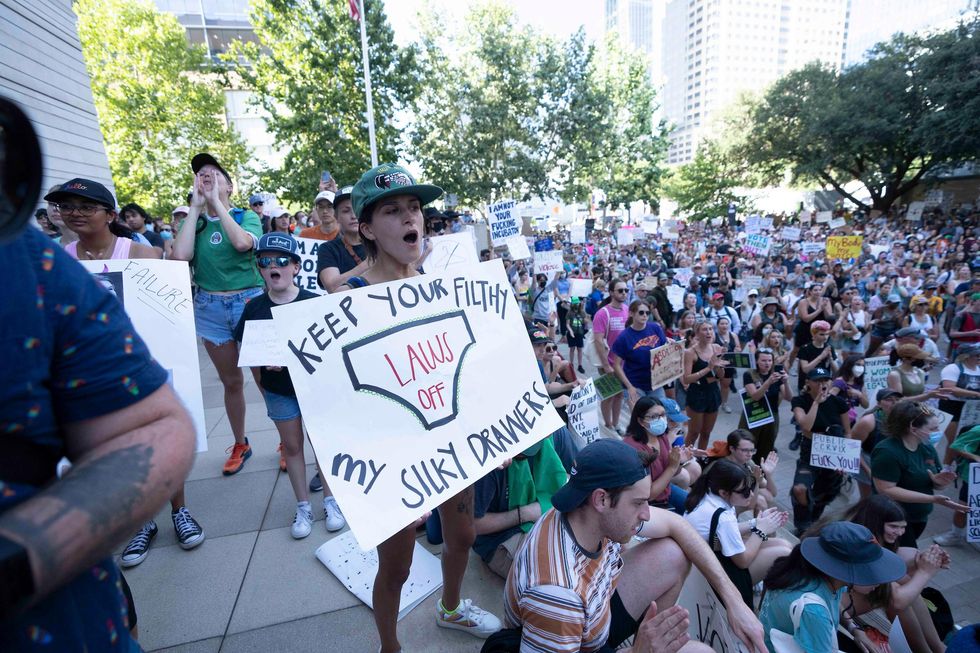 People showed up with all types of signs like Mindy Moffa holding up, "Keep your filthy laws off my silky drawers."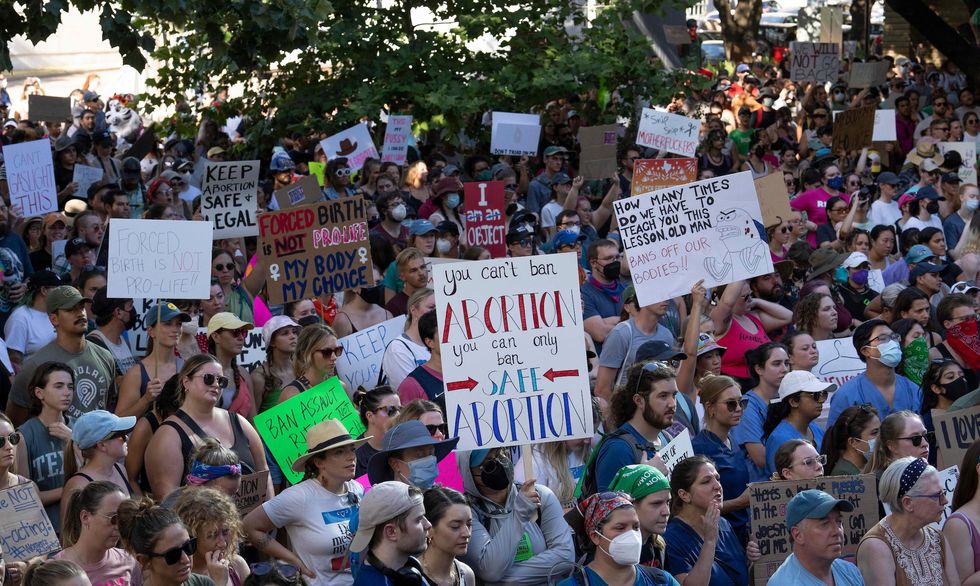 Austin joined cities across the country that saw protests for a women's right to an abortion after the ruling.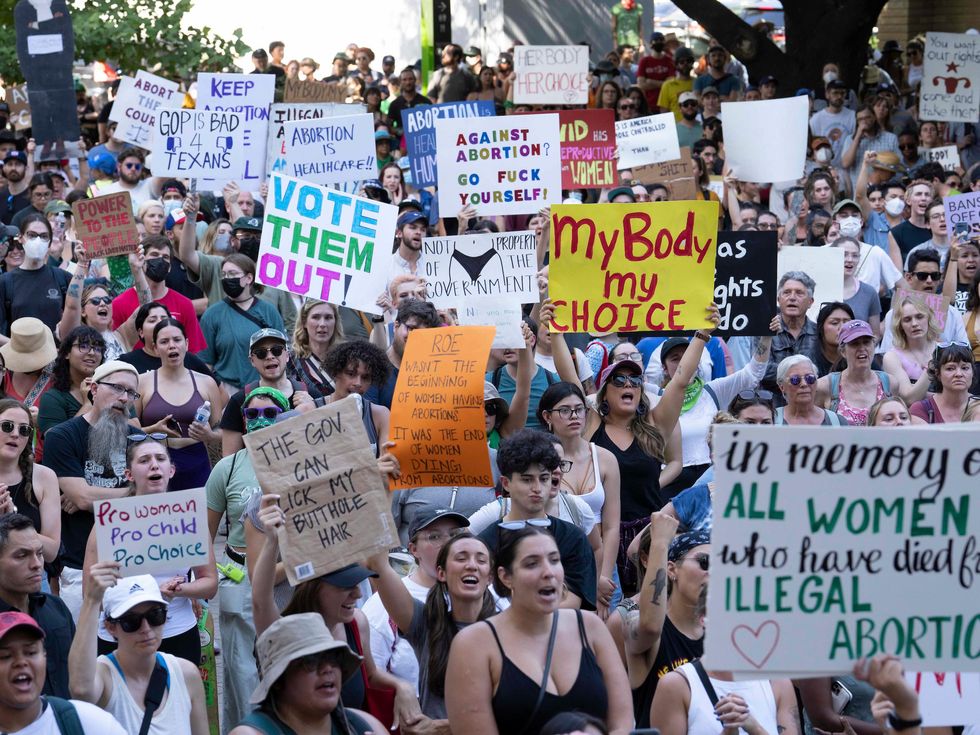 According to a recent UT poll, 78% of Texas voters support abortion access in most cases.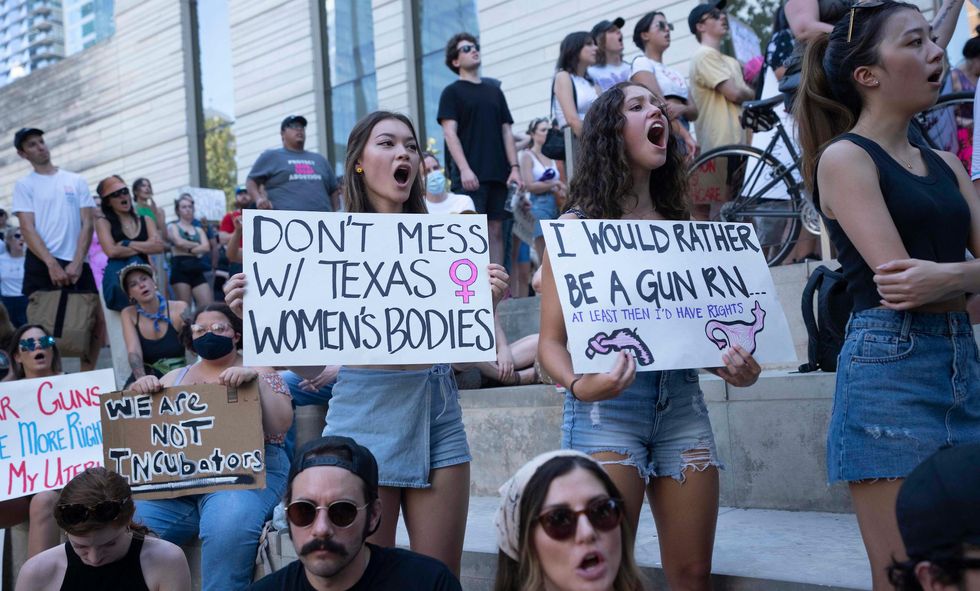 Sabrina Talghade and Sofia Pellegrini held up signs directed at Texas laws. A Texas trigger law will ban all abortions from the moment of fertilization, starting 30 days after the ruling. When state legislators passed the trigger law last summer, it also passed laws for more protection of firearms, including the right to open carry without a permit.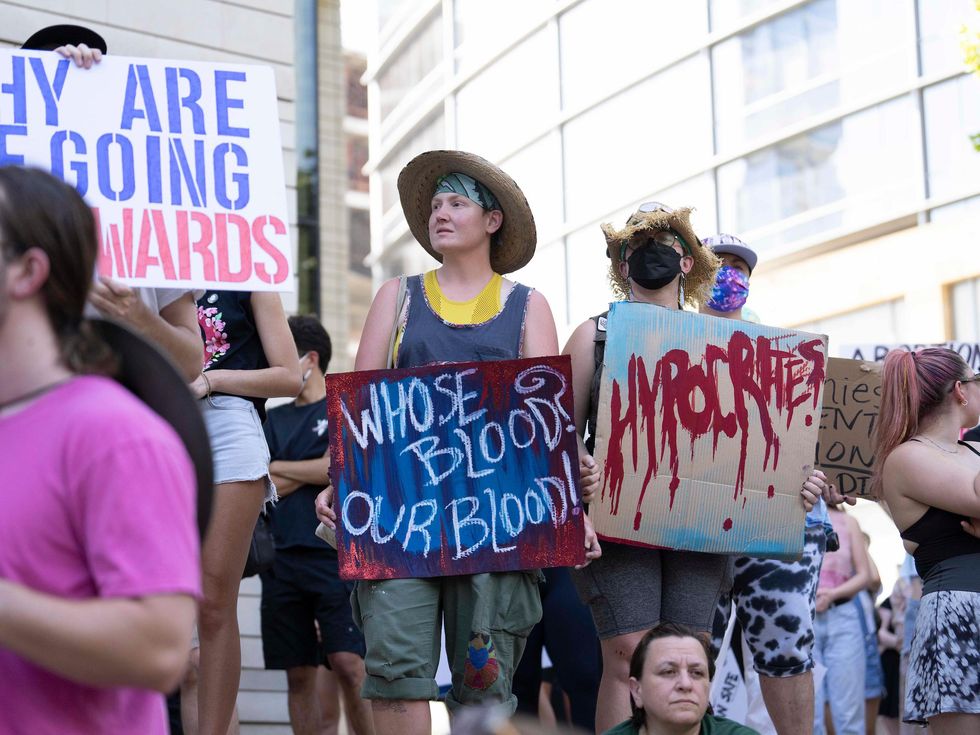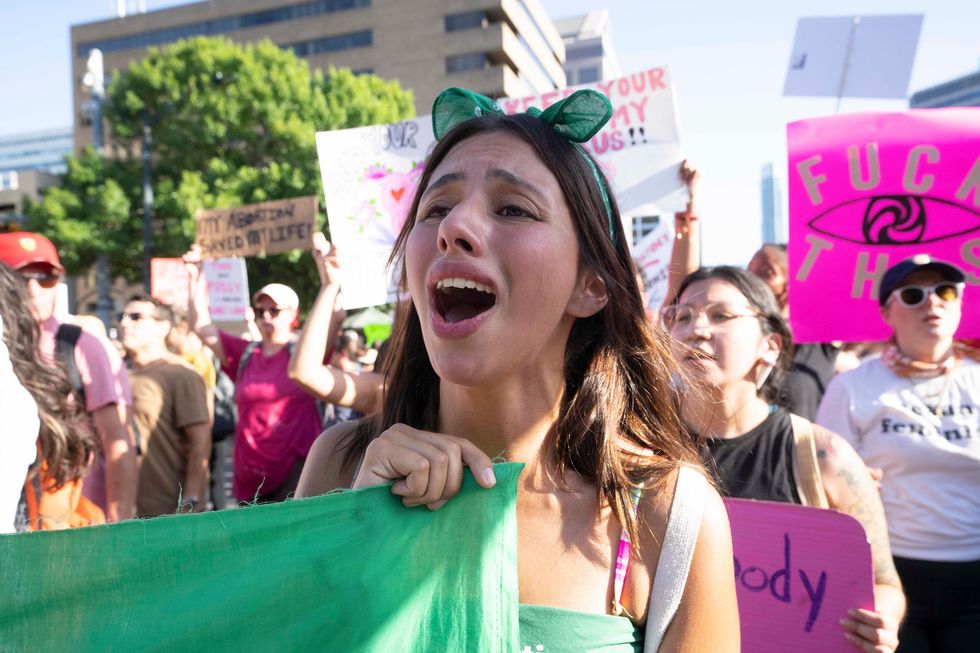 Lili Enthal of Austin yells as around 1,000 Texans marched to the Texas Capitol.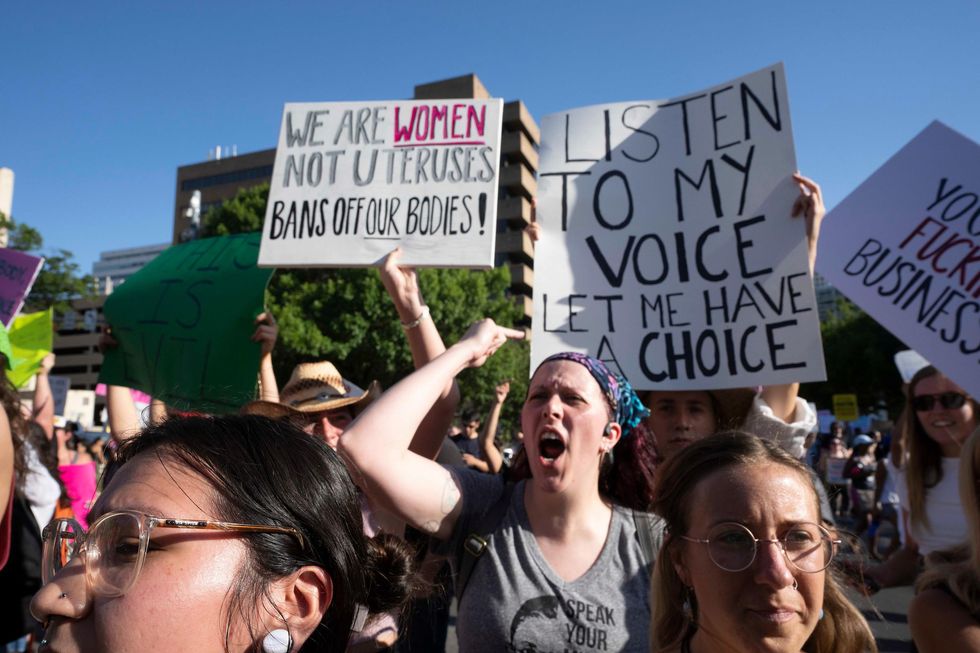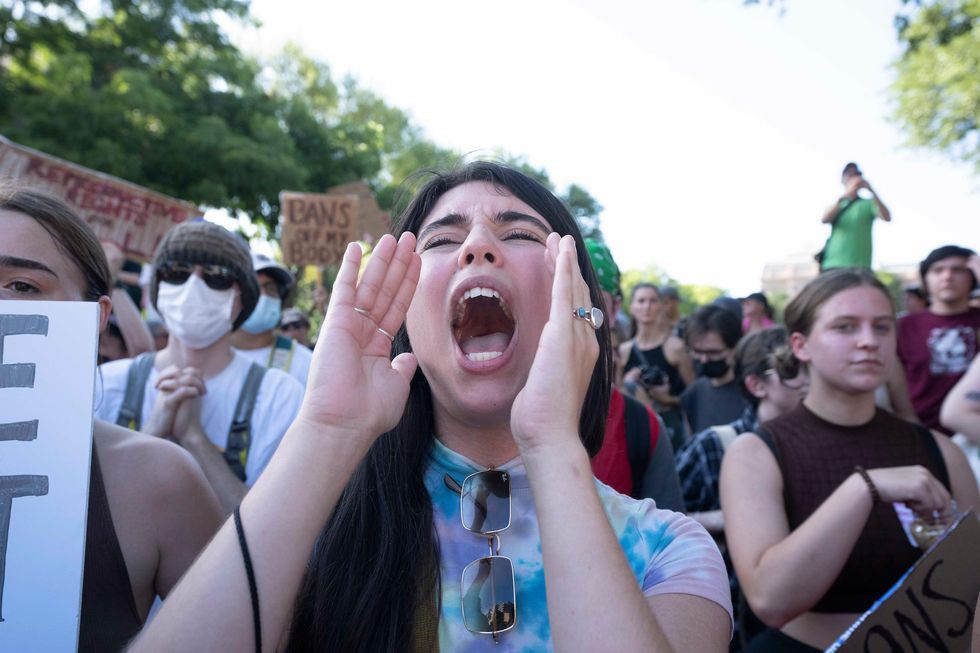 From the Texas Capitol, Zoe Webb lets her voice be heard against the Supreme Court ruling.