Get connected with our daily update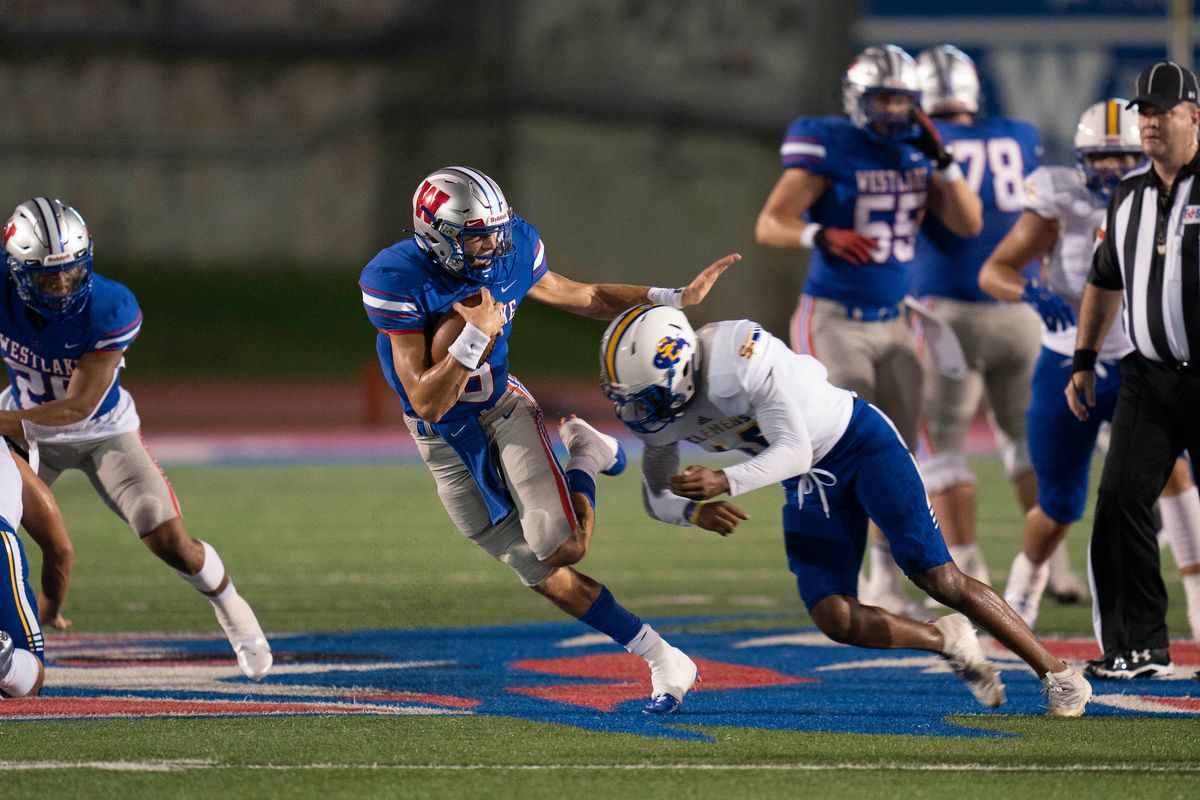 (Bob Daemmrich)
Defending state football champion Westlake High School kicks off their season with a 53-7 win against Schertz's Clemens High School on Friday. A season like no other for athletes everywhere, COVID-19 safety precautions were taken with limited fans and social distancing in the stands and masks being worn by everyone in attendance.
Here's a look at Friday's game.
---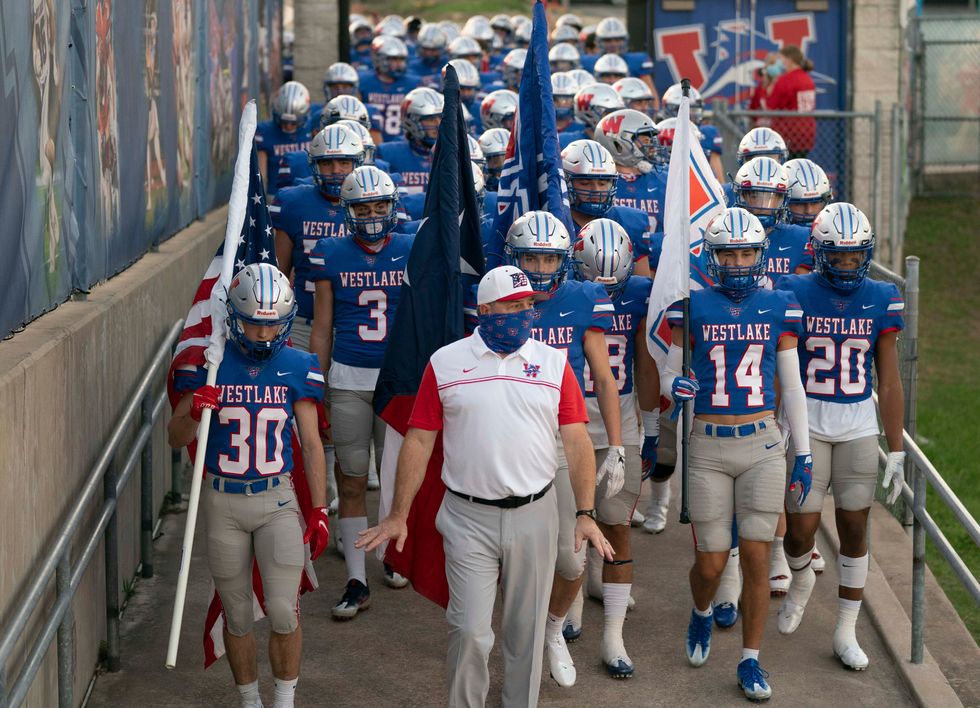 (Bob Daemmrich)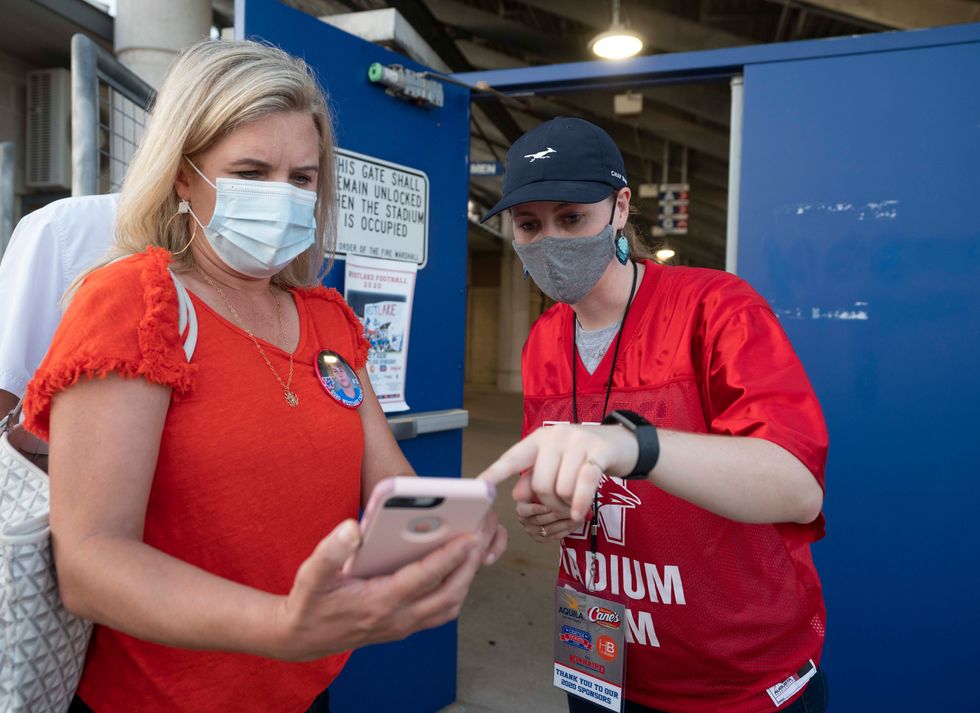 Westlake Vs. Schertz Clemens
(Bob Daemmrich)
Parent Raleigh Taylor checks tickets at the entry of the Chaparral Stadium. Ticket purchase was limited to four for football parents, two for spirit parents, one for students, and two for season ticket holders and the general public. All tickets were only available online.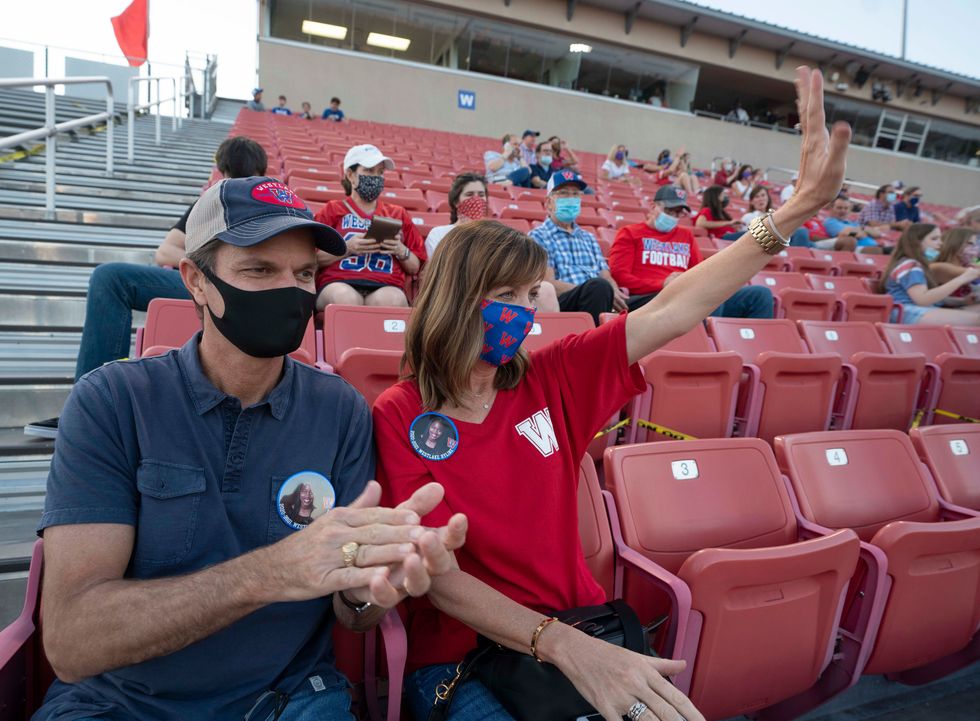 Westlake Vs. Schertz Clemens
(Bob Daemmrich)
Hyline dance team parents Russ and Kristi Ray cheer their daughter Rose on as she heads to the field before the start of the game. Seating at the game was on a first-come, first-serve basis with every other row taped off for social distancing.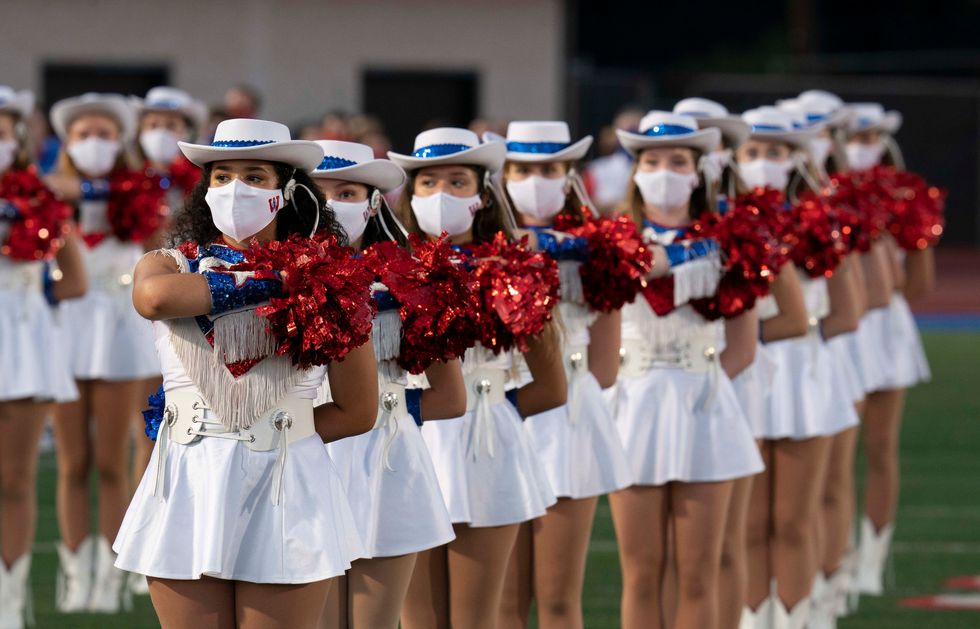 (Bob Daemmrich)
The Westlake Hyline dance team wears masks in their return to the Friday night lights.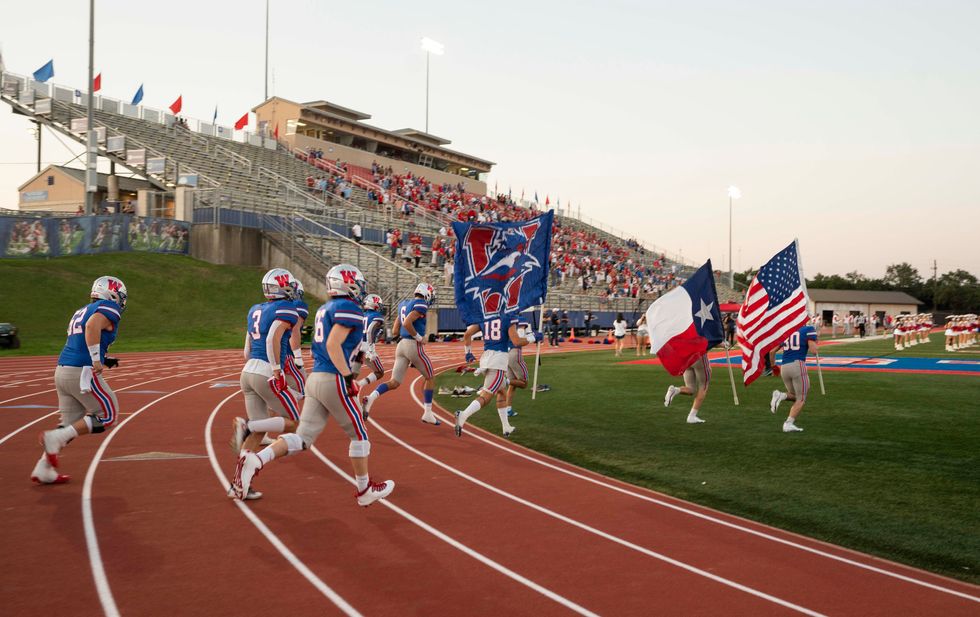 (Bob Daemmrich)
The state champs head to the field in their first home game of the season to face the Clemens Buffalos.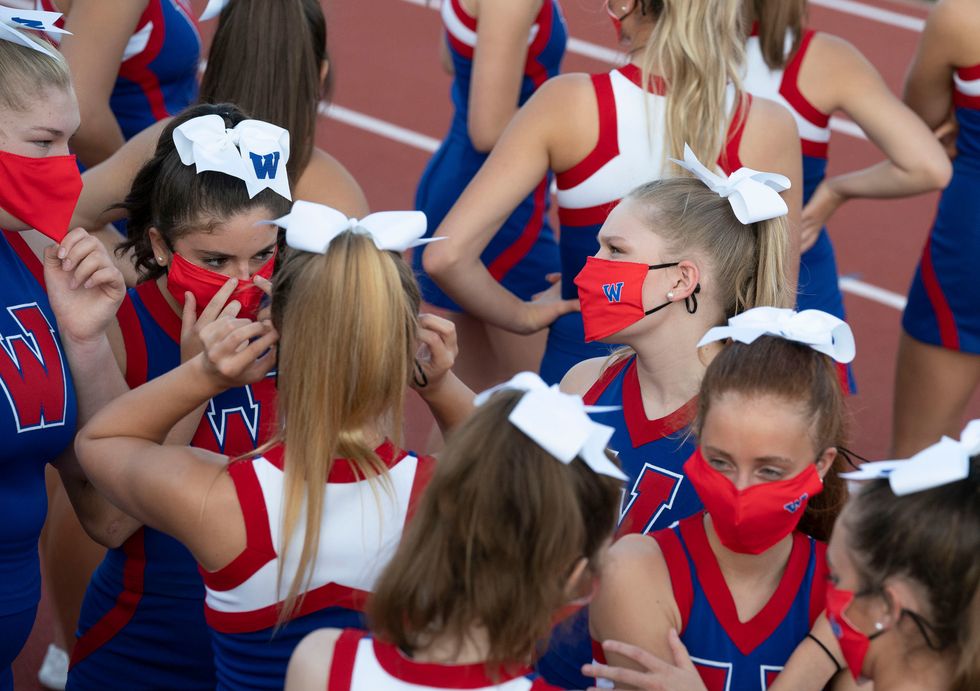 (Bob Daemmrich)
Westlake cheerleaders prepare in anticipation of the start of the game.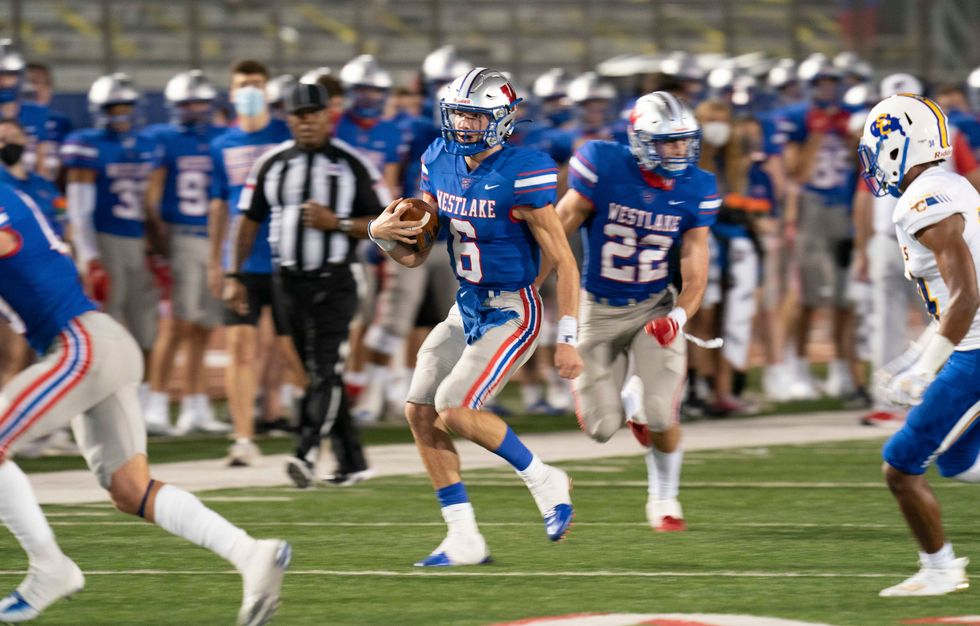 Westlake Vs. Schertz Clemens
(Bob Daemmrich)
Quarterback Cade Klubnik runs for yardage on his home field, working toward a win against the Buffalos.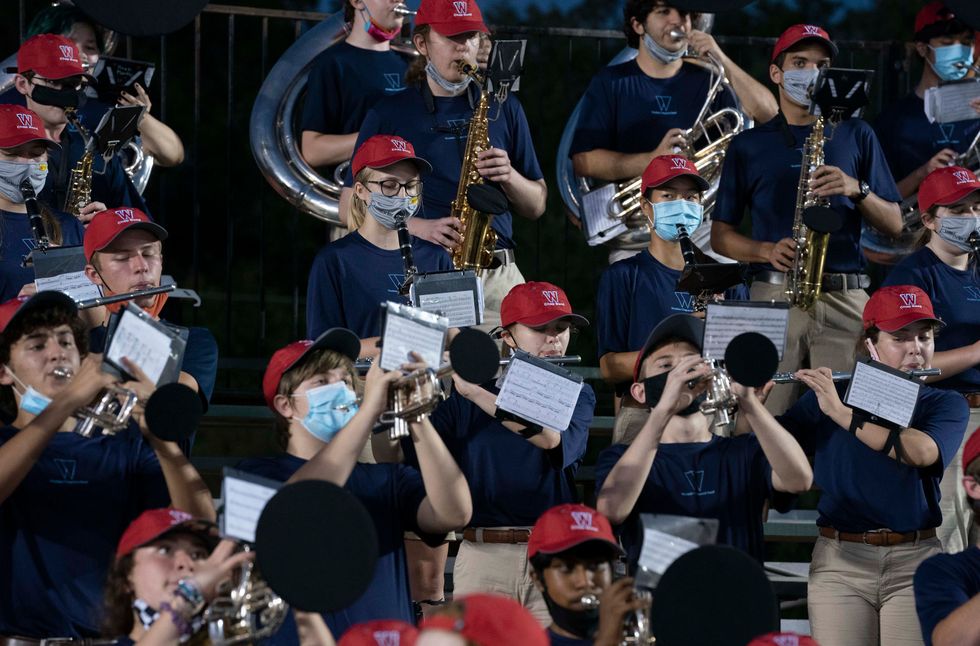 (Bob Daemmrich)
The Westlake band performs in the stands with some pulling their mask down and others playing through a hole in their mask.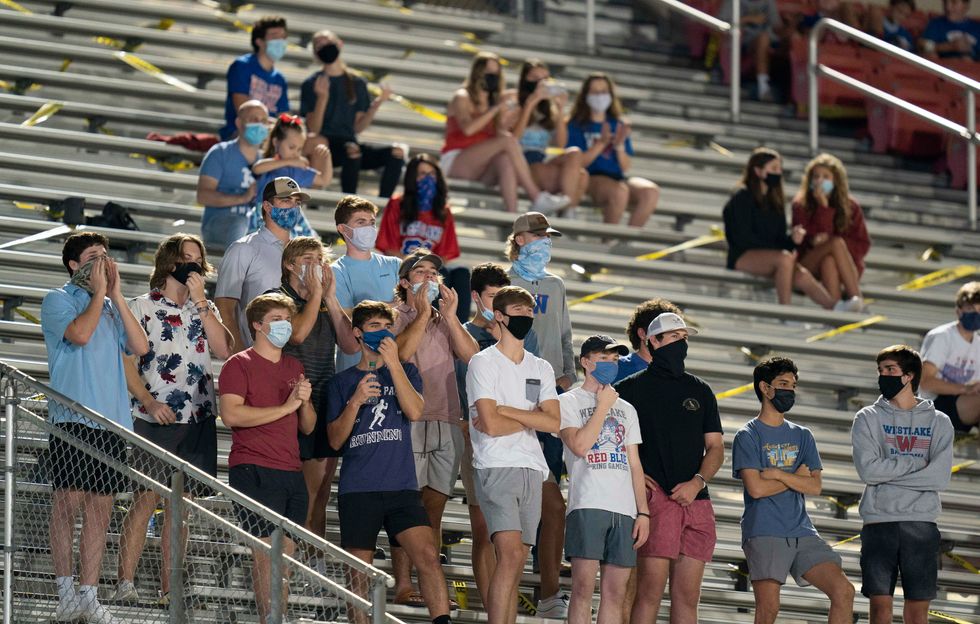 (Bob Daemmrich)
Students cheer as their team sweeps the field touchdown after touchdown.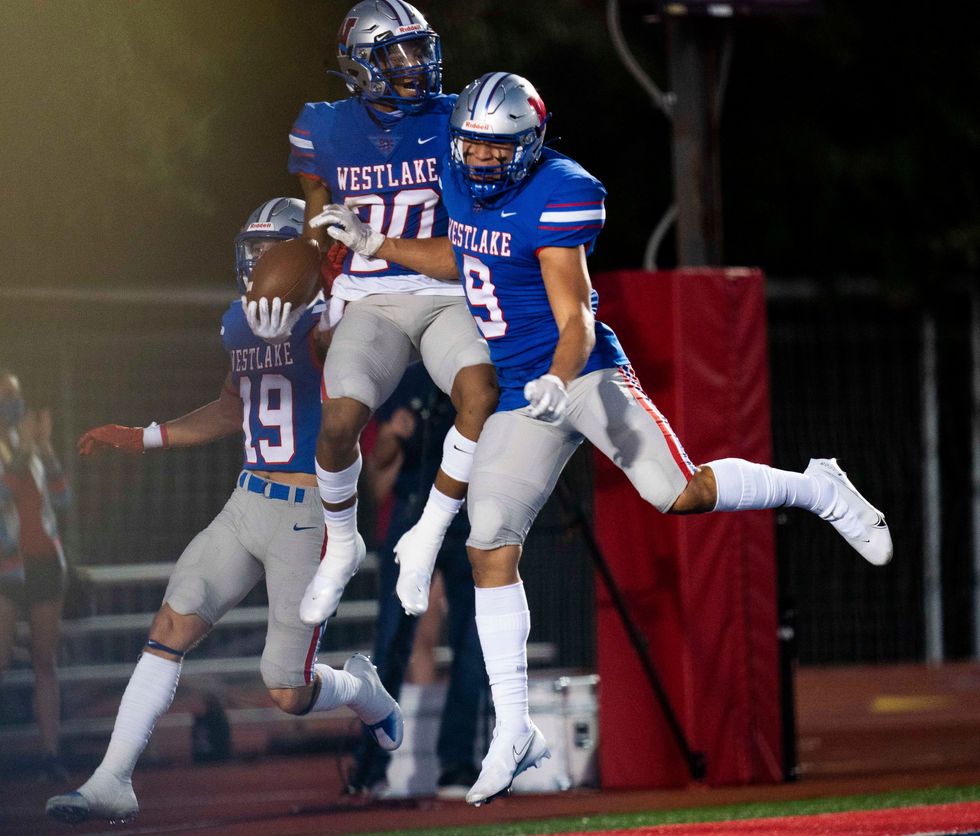 (Bob Daemmrich)
Zane Minors (20) celebrates a touchdown with teammates Luke Nicklos (19) and Jaden Greathouse (9). The Chaps rolled over Clemens, 53-7 in their first game of the Covid-shortened season.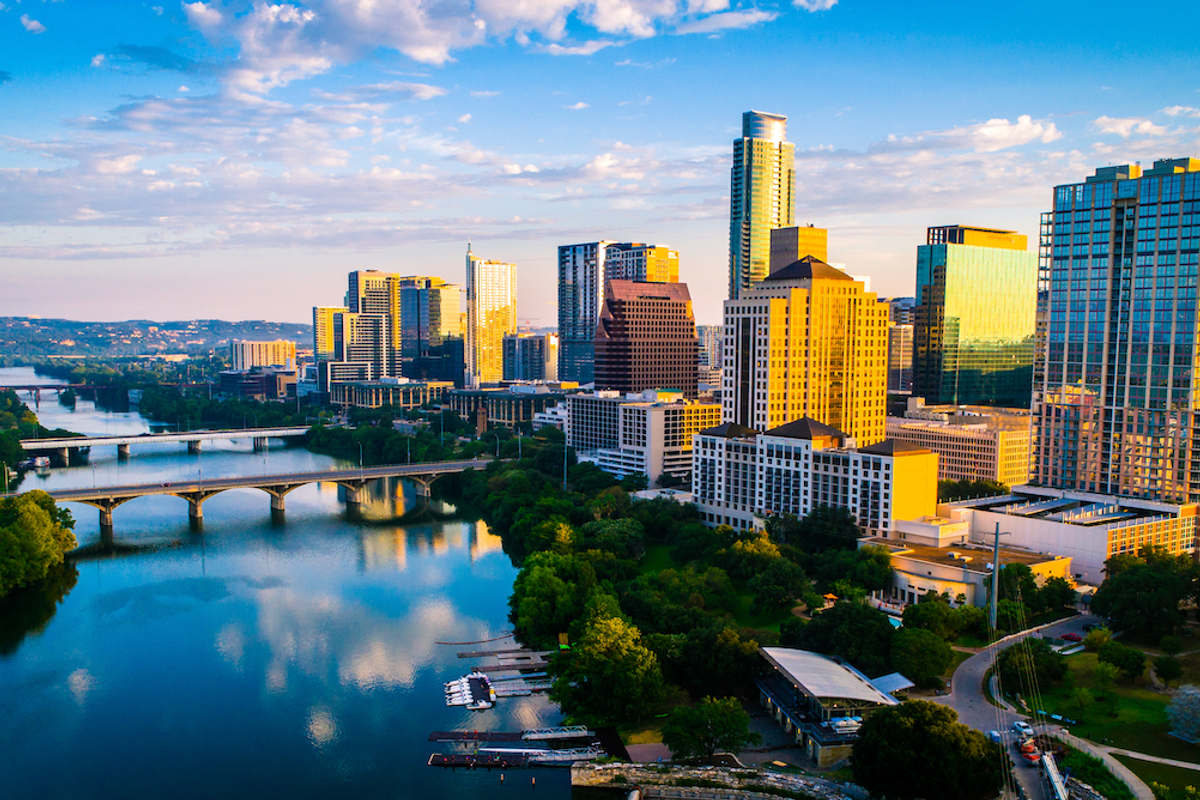 For years Austin has been one of the top 5 places to live in the U.S., according to an annual ranking from U.S. News and World Report. But this year, Austin dropped out of the top 10.
The publication ranked Austin at No. 13, down from No. 5 last year, No. 3 in 2020 and No. 1 in 2017, 2018 and 2019. Cities ranking in the top this year were No. 1 Huntsville, Alabama, No. 2 Colorado Springs and No. 3 Green Bay, Wisconsin.
So why did it rank lower this year?
The hot housing market is part of the reason. The report states "Austin offers a lower value than similarly sized metro areas when you compare housing costs to median household income."
Still, Austin was the highest-ranked Texas city on the list. Adding to its desirability are its live music capital roots and the growing tech scene. The next Texas area on the list was Dallas-Fort Worth coming in at No. 32.
U.S. News says it analyzed 150 metro areas in the U.S. to make the list based on the quality of life, the job market, the value of living there and people's desire to live there.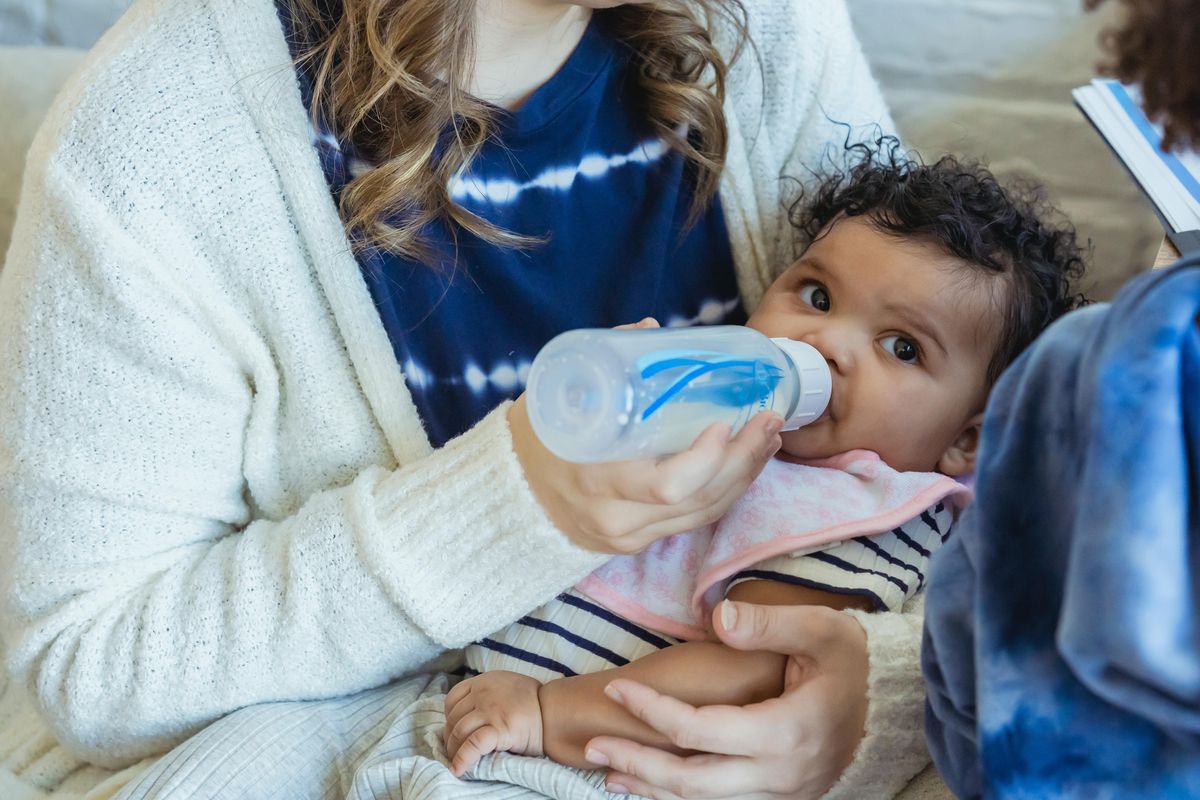 Austin parents and grocery store shelves are feeling the effects of a nationwide baby formula shortage.
Caused mostly by a February recall due to contamination issues, followed by the Abbott Nutrition factory closure in Michigan, the shortage has left Austin shelves barren. However, earlier this week, U.S. officials announced a plan with the facility to restart production.
In the meantime, local parents in crisis have turned toward the Mother's Milk Bank to keep their babies fed.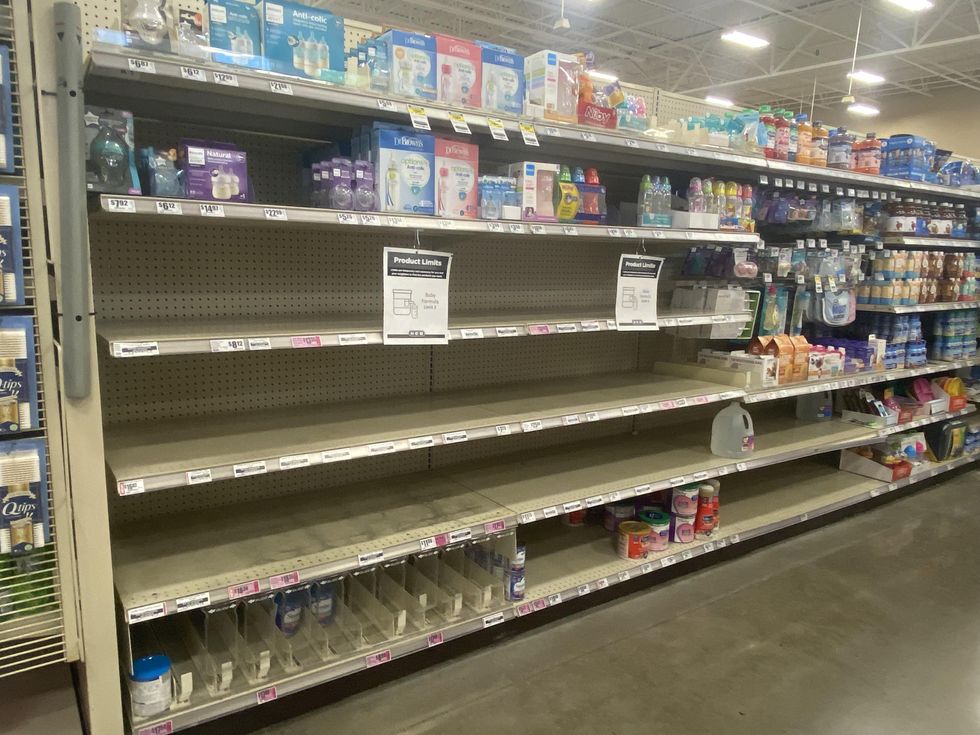 HEB on East 7th has been picked clean of formula and is limiting purchases. (Laura Figi/Austonia)
The milk bank—which takes donations from lactating mothers and dispenses milk to babies in the NICU—has been helping feed upwards of 30 families in need as the formula supply tightens.

According to the bank's executive director Kim Updegrove, Mother's Milk Bank has seen an uptick in calls from parents with healthy babies in need of help since the shortage began.
"We aren't used to hearing from families with healthy infants," Updegrove said. "They're typically very upset, angry, frustrated, sobbing—it's scary to not be able to feed your infants. So in the past few weeks, those calls have been significantly increasing."
Mothers are only able to donate if they are within a year postpartum, so Updegrove said they are constantly bringing on and retiring donors. While donors had been on a 30% decline leftover from 2021 when the shortage began, Updegrove said the shortage has led to mass community interest and more than 90 prospective donors in just the past few days.
"We and other milk banks are experiencing significant interest from the community—becoming milk donors and helping to turn around this crisis," Updegrove said. "Every infant needs to be fed, every one of us can relate to that need, and we need to make sure as a community that it happens."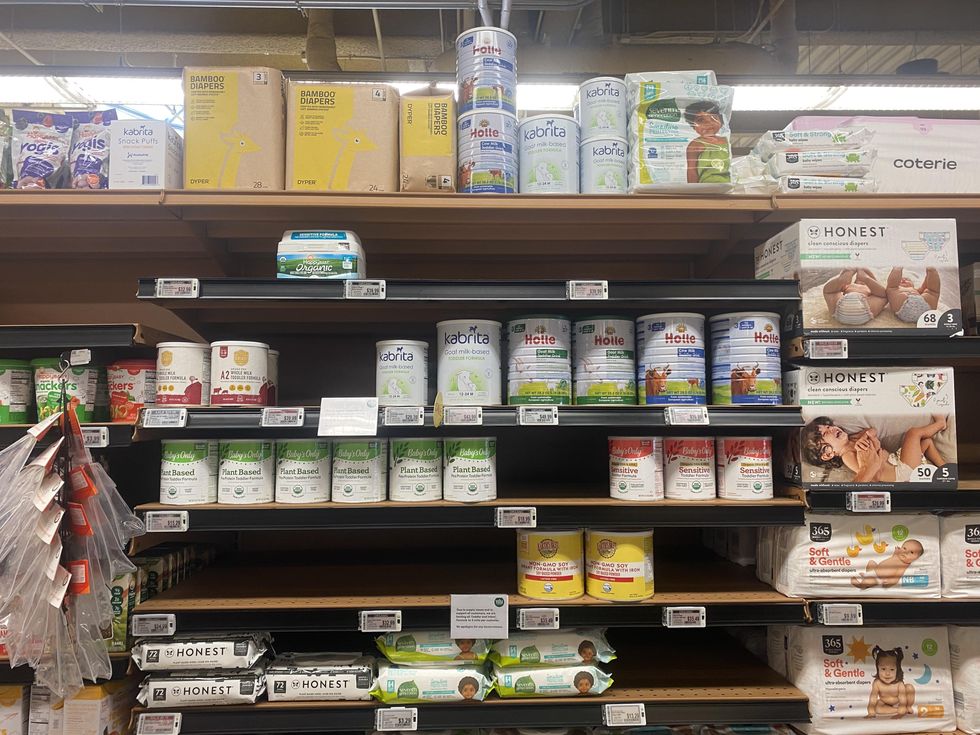 Whole Foods downtown was also cleaned out of typical formula. (Laura Figi/Austonia)
While you may still be able to find formula at places like Whole Foods—which currently has goat milk, soy and plant-based formula in stock—Updegrove said it might not be what a baby needs.
Updegrove said it is best to buy types that say "infant formula," as they are FDA approved and will provide the nutrients, vitamins and minerals a baby needs. Plant-based, homemade, non-cow's milk or diluting formula may not provide the same nutritional value.

As the community navigates the shortage, Updegrove said the most important way to help out is to not panic buy or stockpile.
"This is a crisis for families," Updegrove said. "This is the time for the community to gather together and figure out what everyone can do to help families with young infants."