Get connected with our daily update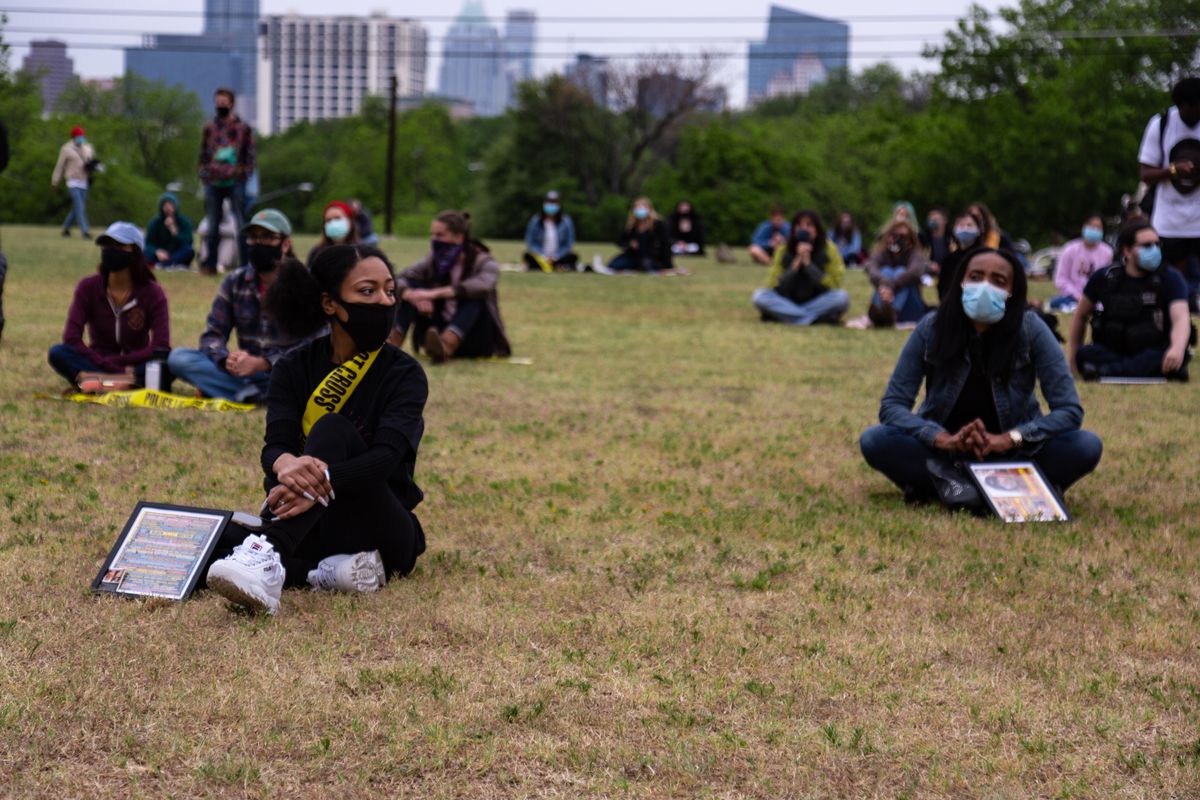 On a gloomy Thursday evening, Austin Justice Coalition hosted a vigil to honor the lives of those killed by law enforcement. The event came just two days after former Minneapolis police officer Derek Chauvin was convicted of second- and third-degree murder as well as manslaughter for the death of George Floyd last May and on the eve of the one year anniversary of Mike Ramos' death.
Both names were catalyst for the Black Lives Matter movement that sparked nationwide protests. More recently other police killings—Alex Gonzales in Austin, Adam Toledo in Chicago and Daunte Wright in Brooklyn Center, Minnesota—have made news. The vigil brought people together to remember all lives lost at the hands of police.
---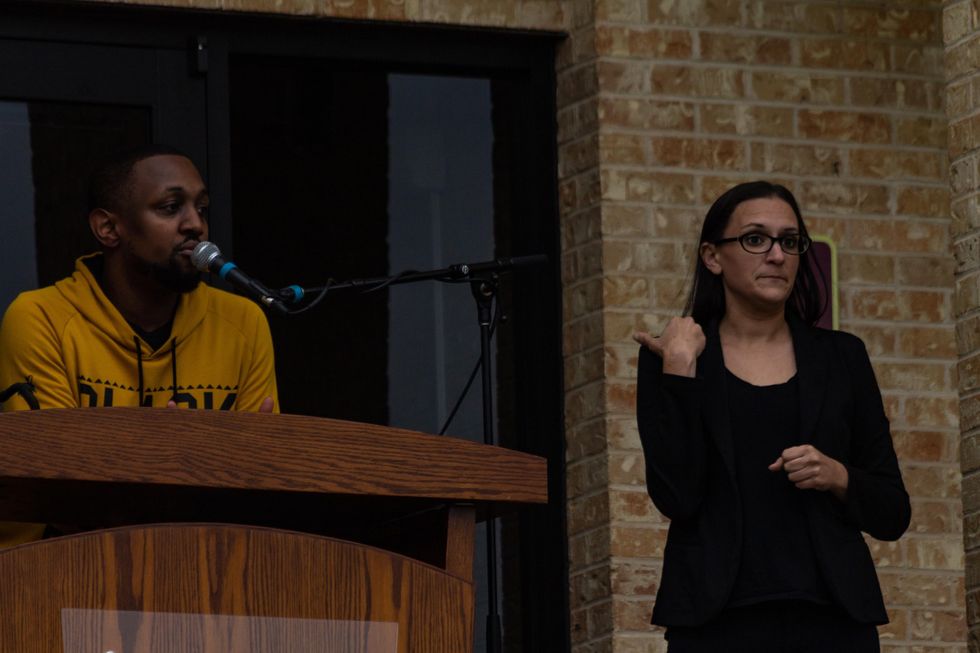 (Christa McWhirter/Austonia)
Founder and Executive Director of AJC Chas Moore, with an American sign language interpreter, started the vigil by drawing attention to the definitively fewer amount of people in attendance versus the demonstrations last summer that saw thousands gather, including at the same location.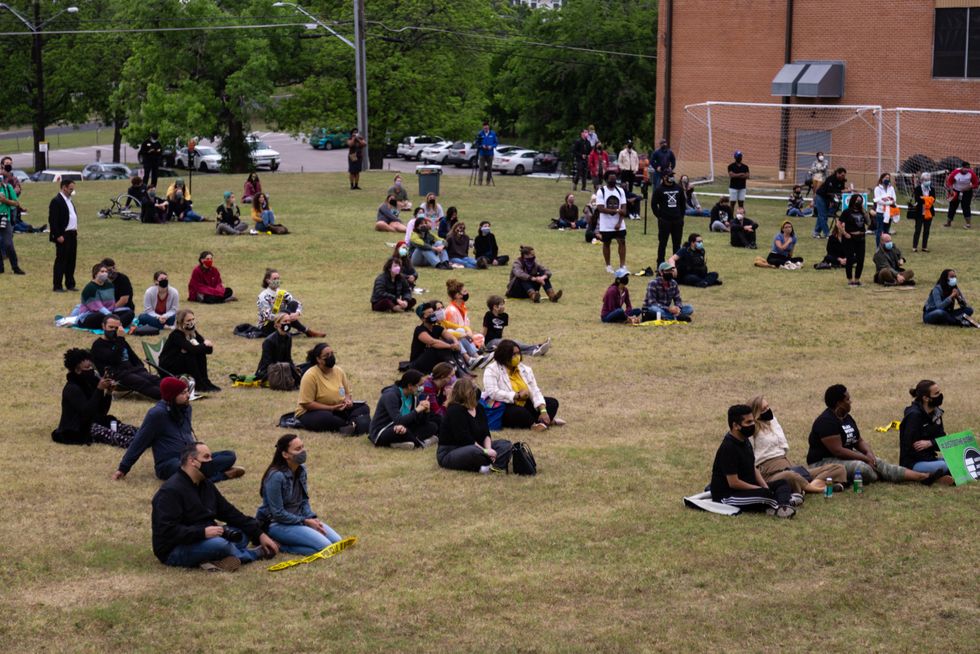 (Christa McWhirter/Austonia)
In stark contrast to demonstrations held in 2020, only around 100 people gathered at Huston-Tillotson Thursday evening.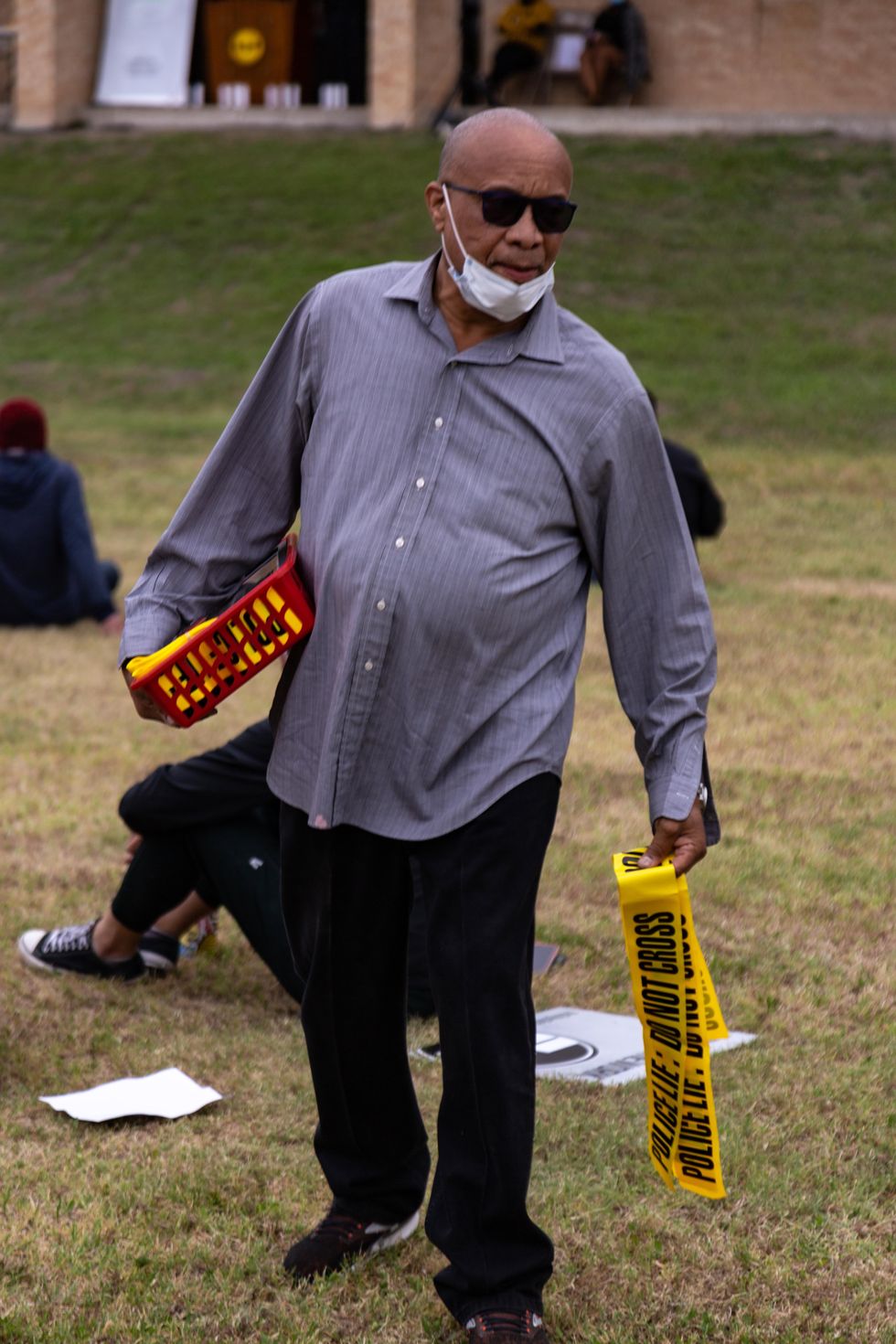 (Christa McWhirter/Austonia)
Many in the small crowd held police tape passed out by one of the volunteers of the event, Ernest, who declined to reveal his last name.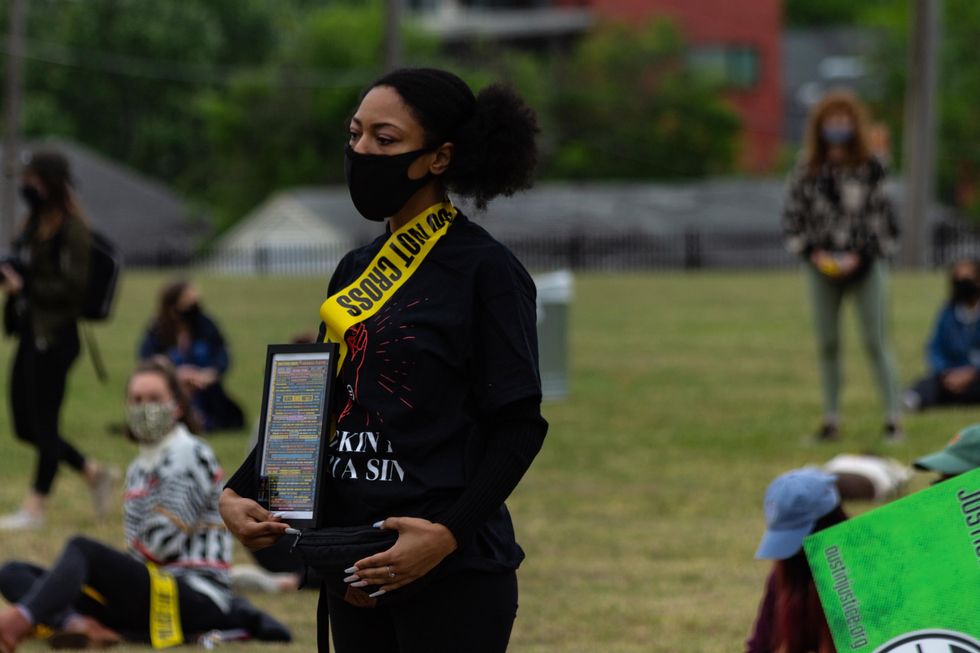 (Christa McWhirter/Austonia)
Some attendees held picture frames depicting loved ones lost to police violence, including Yasmine Smith, director of justice and advocacy at Austin Area Urban League.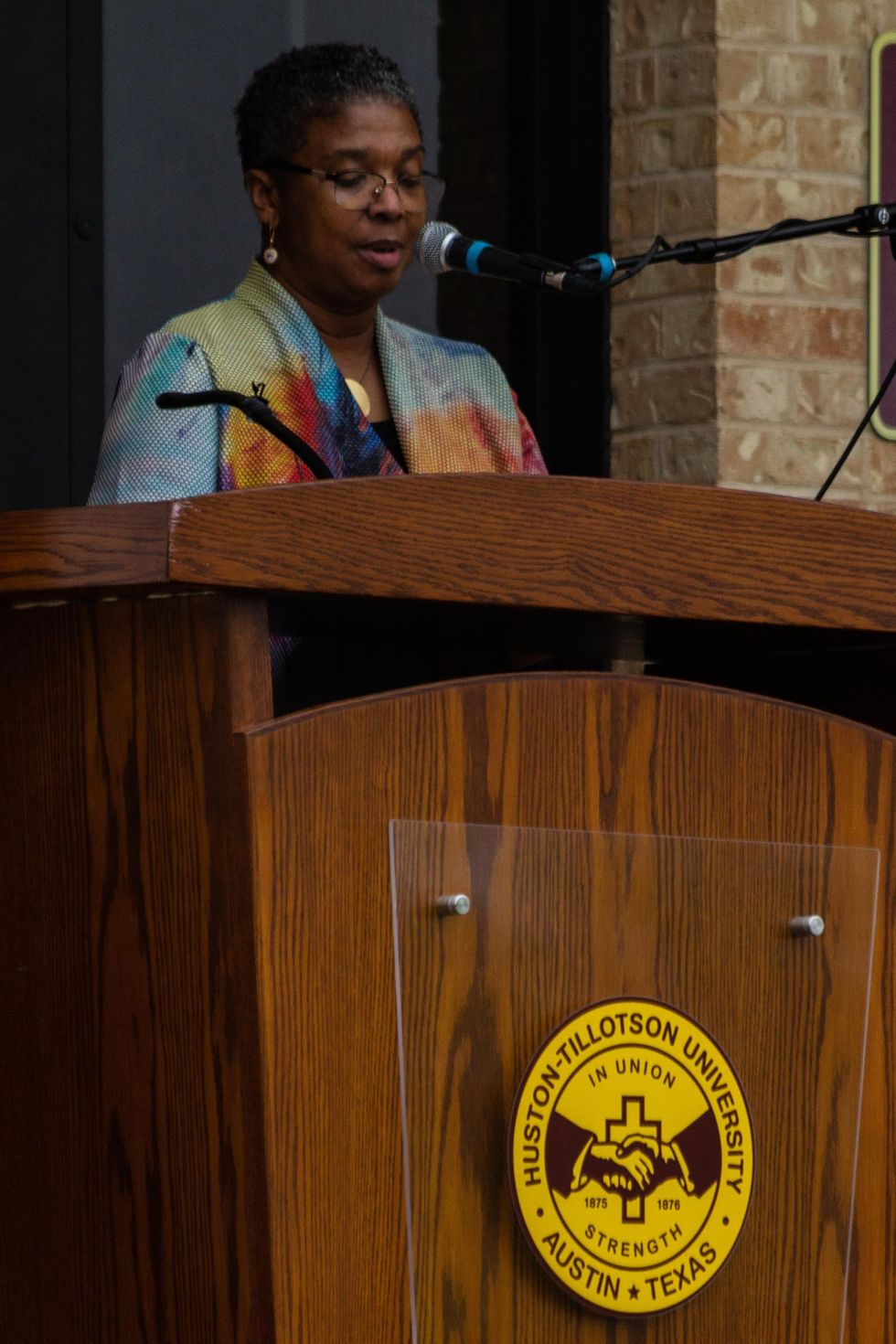 (Christa McWhirter/Austonia)
The first speaker of the evening was Colette Pierce Burnette, the president of Huston-Tillotson University. She spoke of the recent conviction of Derek Chauvin saying, "We can breathe, but not a sight of relief yet."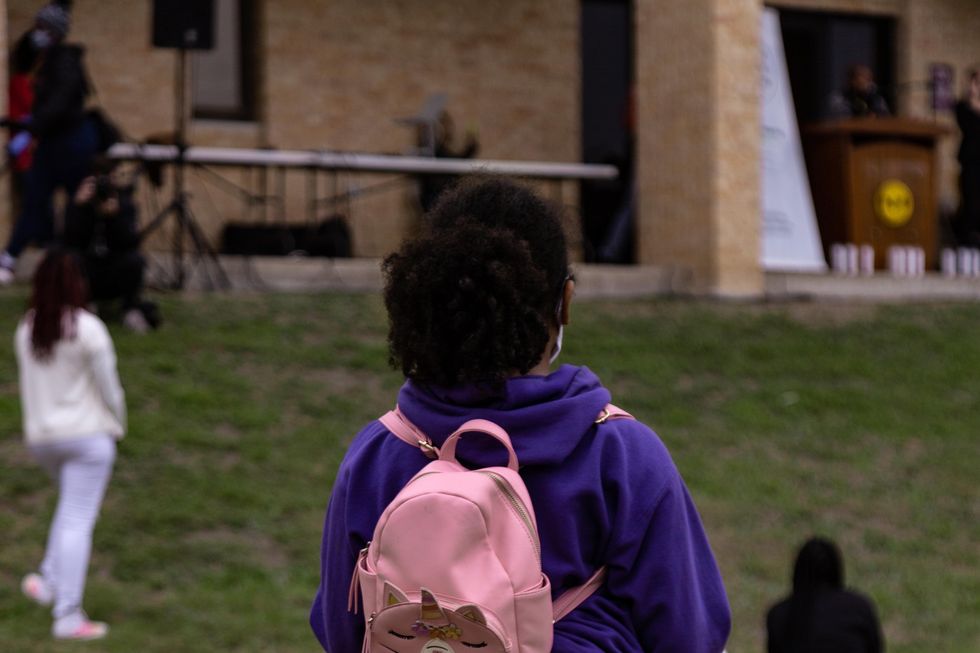 (Christa McWhirter/Austonia)
Attendees showed up with their families to listen to speakers and participate in the vigil.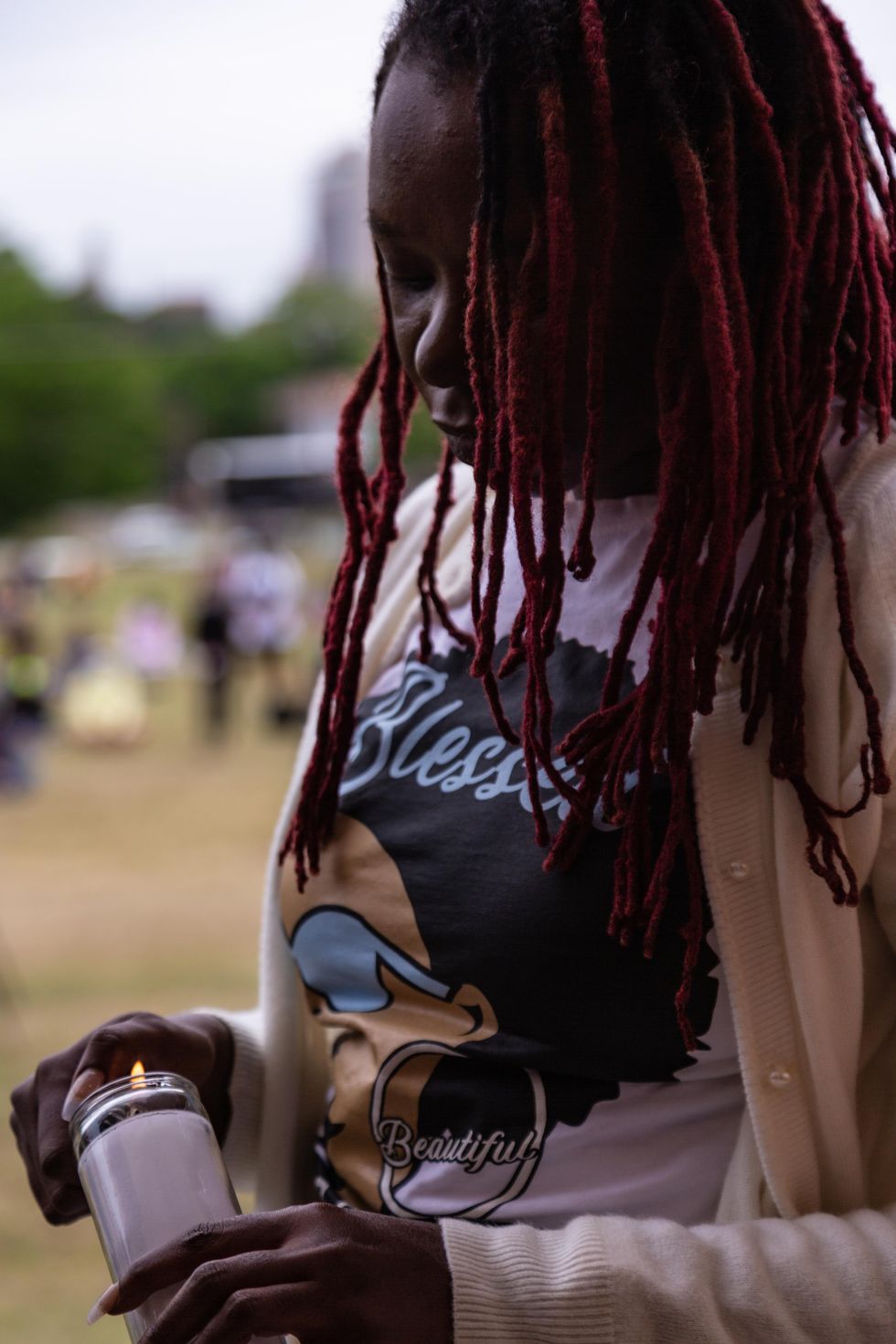 (Christa McWhirter/Austonia)
Speaker Korretta Brown lights white candles in honor of loved ones who have been killed by police violence.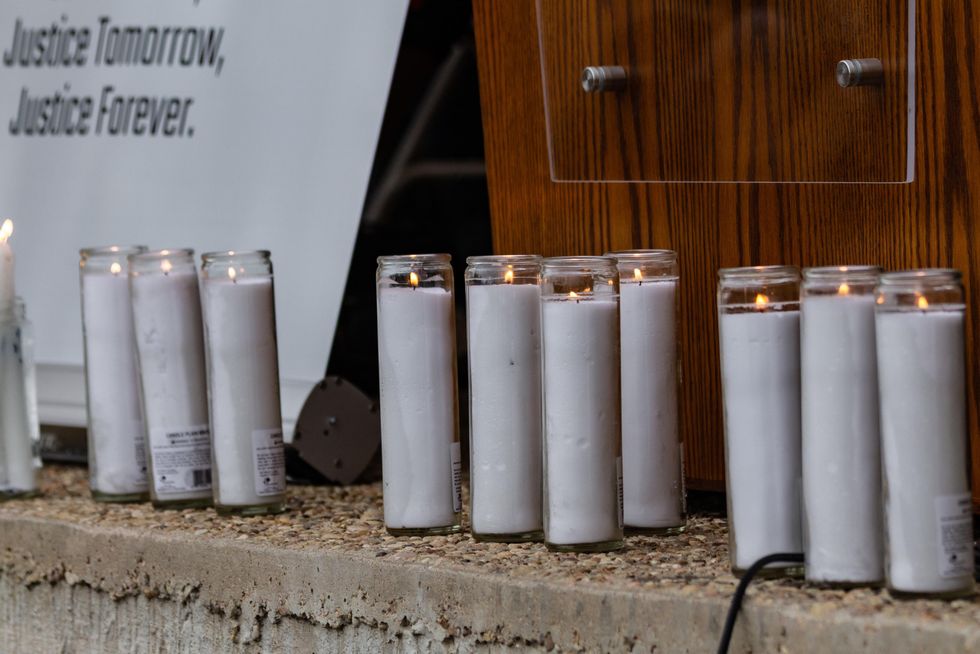 (Christa McWhirter/Austonia)
The candles were lined up at the base of the speakers' podium throughout the vigil.
Moore ended the vigil by encouraging attendees to march to the Zaragoza Rec Center to early vote in the local election.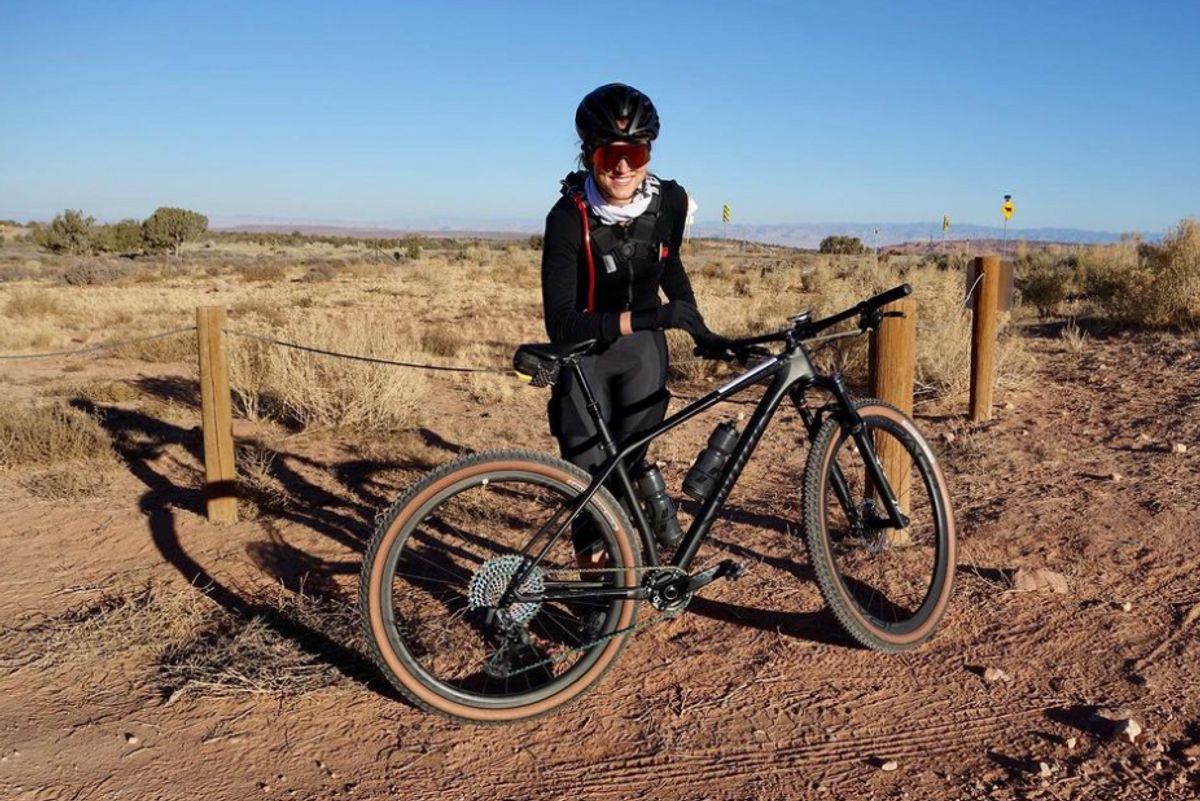 Austin police have charged Kaitlin Marie Armstrong, a local cyclist, for the murder of Moriah "Mo" Wilson.
Wilson, a rising star in the gravel and mountain bike community, was found dead with gunshot wounds inside an East Austin home on the night of May 11 when she was in town for the weekend Gravel Locos race in Hico, Texas.
Police believe Wilson was having a relationship with a man Armstrong was also in a relationship with. The man, another gravel cyclist, Colin Strickland, has since issued a statement on the murder.
In his statement, he said he had a brief romantic relationship with Wilson in October 2021 before he resumed his relationship with Armstrong, but that he remained friends with Wilson. "There is no way to adequately express the regret and torture I feel about my proximity to this horrible crime. I am sorry, and I simply cannot make sense of this unfathomable tragedy.
NEW: Austin professional cyclist Colin Strickland has just released a statement about the murder of cyclist Moriah Wilson, clarifying his relationship with her and expressing "torture about my proximity to this horrible crime." pic.twitter.com/KnIna3mWrE
— Tony Plohetski (@tplohetski) May 20, 2022
Wilson, a 25-year-old Vermont native living in Colorado, had won a slew of races becoming a fan favorite. She had just become a full-time racer this year.
Anyone with information on this crime can contact Austin police at 512-974-TIPS or contact Crime Stoppers anonymously at 512-472-8477.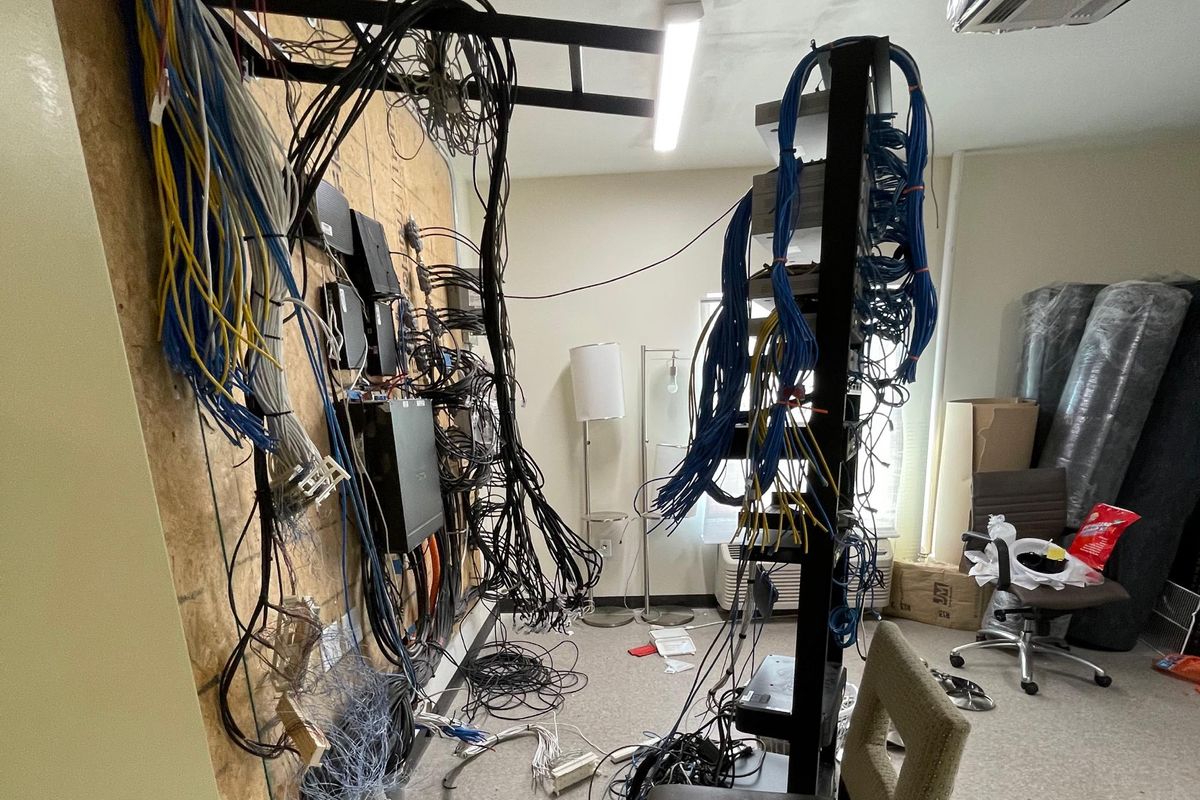 Austin has added 24-hour security to the city-owned Pecan Gardens property, which will be converted into supportive housing for people exiting homelessness, after the former hotel was found with months of damage and vandalism May 5.
The building, which was broken into and stripped of copper and had people illegally sleeping inside of it, has been secured, Kelly said in a Friday press conference. Kelly said the city confirmed a measure to implement 24-hour security, including updates every 60 days until the property opens up as supportive housing.
"We cannot let this happen to any vacant city-owned property ever again," Kelly said. "This blatant act of disregard and criminal behavior will not be tolerated in our community."
The city bought the former hotel in August 2021 for $9.5 million with plans to renovate the property into a 78-unit supportive housing property. Those 55 or older that are experiencing chronic homelessness can qualify to live at the site once it is completed in late 2022-early 2023.
While the council was set to discuss a $4 million deal with Family Eldercare to begin converting the property Thursday, Kelly pulled the item for a later executive session due to security concerns. But the council did approve an item to authorize city leaders to begin negotiating other renovation contracts.
"I want to thank my colleagues for pumping the brakes on this contract and realizing that we owe the community not only an apology, but reassurance that the protection of the assets the city owns is vital to the success of achieving our intended goals," Kelly said.
When the building was found vandalized May 5, Kelly, who presides over the district containing the property, said damage included:
Damage spanning all three floors of the building and is in nearly every room.
The entire hotel was stripped of copper.
Destroyed washers, dryers, air conditioners and electrical wiring.
People sleeping at the hotel without permission.
On Tuesday, Austin's Homeless Strategy Officer Dianna Gray apologized and said there was no security due to a delay in processing the request.
"The intent had been to have security on site previous to this event," Gray said. "It had been requested, and there was a delay in the request, so it had not been initiated. We acknowledge that as a failure and apologize."
Kelly said city staff, the Austin Police Department and the Williamson County Sheriff's Office are investigating what happened at the property and encouraged those who know anything about the investigation to call Crime Stoppers at 512-872-8477.