Austonia AM
100% Austin news, info, and entertainment, straight to your inbox at 6 a.m. every morning.
In five minutes, you're fully informed and ready to start another great day in our city.
Get connected with our daily update
On a gloomy Thursday evening, Austin Justice Coalition hosted a vigil to honor the lives of those killed by law enforcement. The event came just two days after former Minneapolis police officer Derek Chauvin was convicted of second- and third-degree murder as well as manslaughter for the death of George Floyd last May and on the eve of the one year anniversary of Mike Ramos' death.
Both names were catalyst for the Black Lives Matter movement that sparked nationwide protests. More recently other police killings—Alex Gonzales in Austin, Adam Toledo in Chicago and Daunte Wright in Brooklyn Center, Minnesota—have made news. The vigil brought people together to remember all lives lost at the hands of police.
---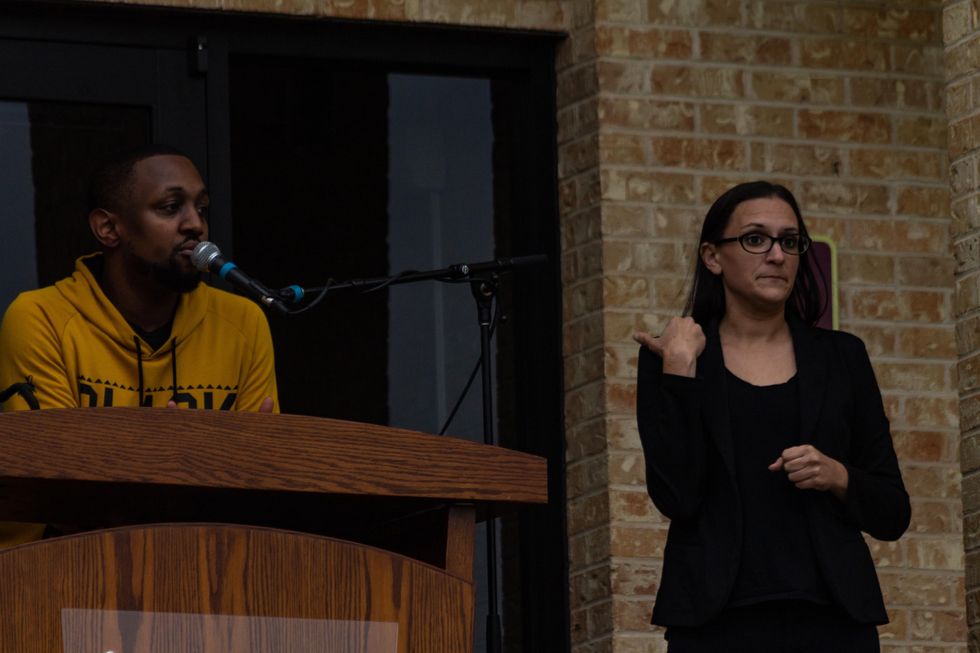 (Christa McWhirter/Austonia)
Founder and Executive Director of AJC Chas Moore, with an American sign language interpreter, started the vigil by drawing attention to the definitively fewer amount of people in attendance versus the demonstrations last summer that saw thousands gather, including at the same location.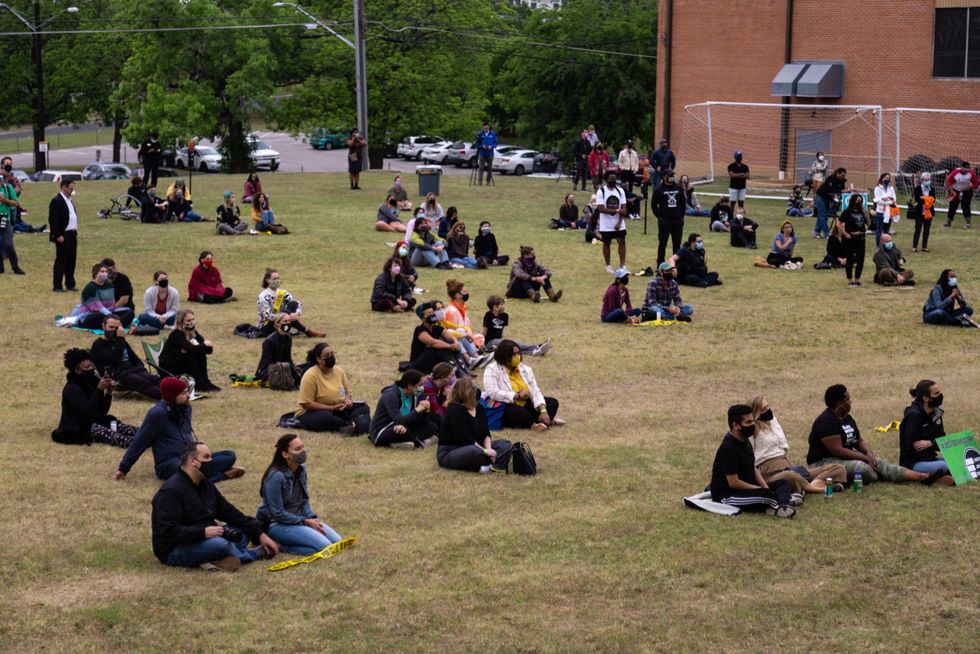 (Christa McWhirter/Austonia)
In stark contrast to demonstrations held in 2020, only around 100 people gathered at Huston-Tillotson Thursday evening.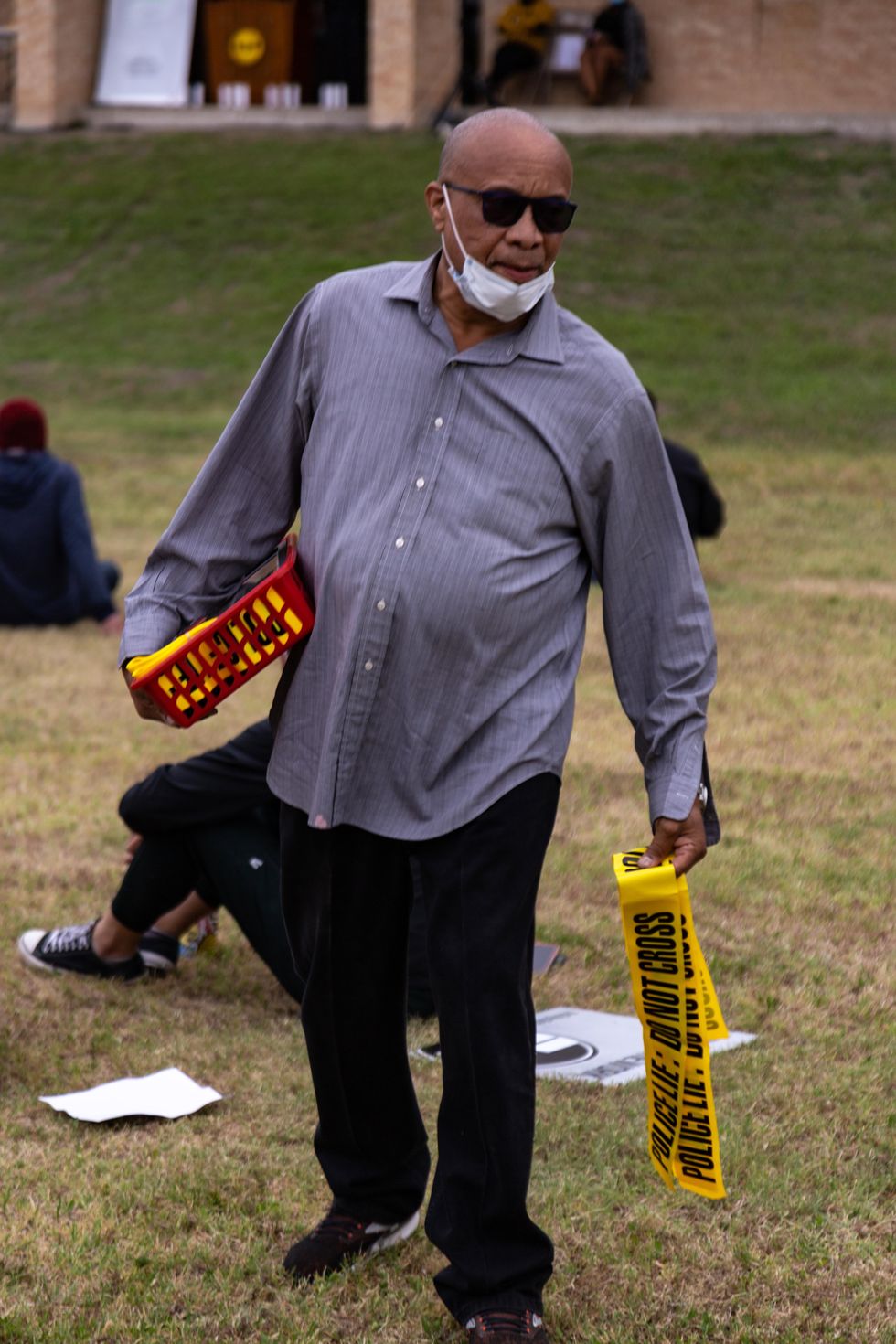 (Christa McWhirter/Austonia)
Many in the small crowd held police tape passed out by one of the volunteers of the event, Ernest, who declined to reveal his last name.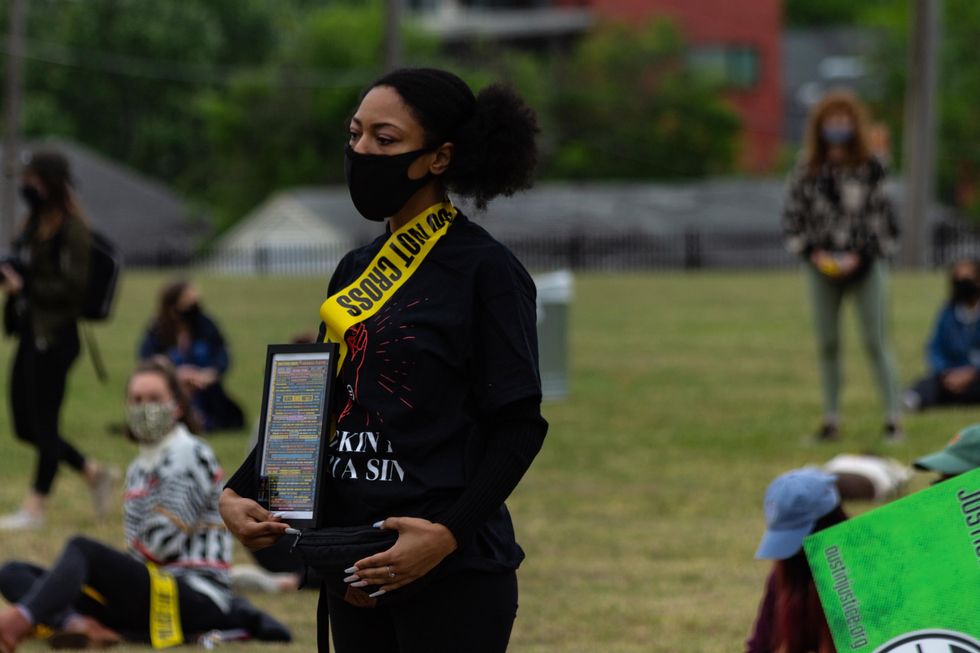 (Christa McWhirter/Austonia)
Some attendees held picture frames depicting loved ones lost to police violence, including Yasmine Smith, director of justice and advocacy at Austin Area Urban League.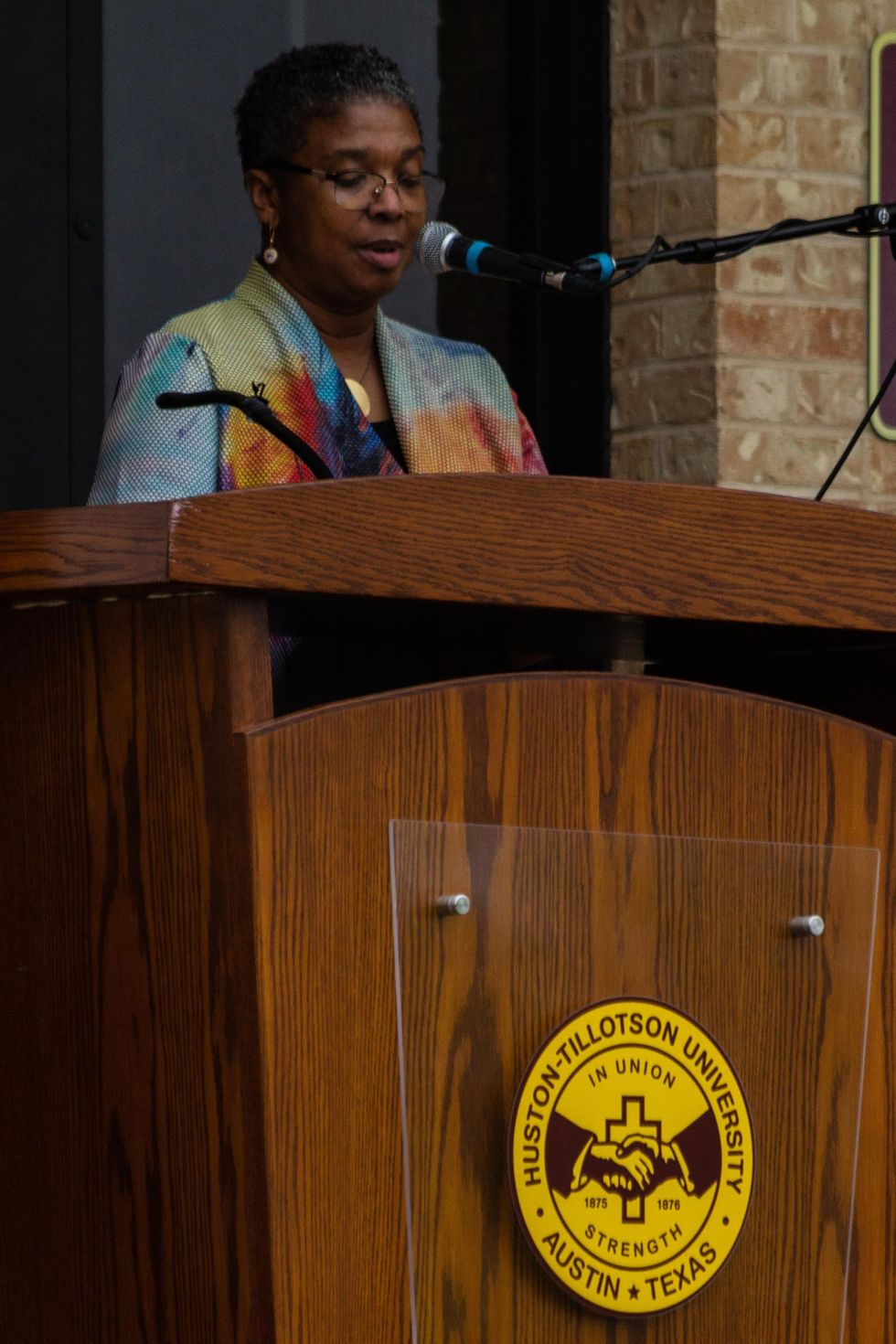 (Christa McWhirter/Austonia)
The first speaker of the evening was Colette Pierce Burnette, the president of Huston-Tillotson University. She spoke of the recent conviction of Derek Chauvin saying, "We can breathe, but not a sight of relief yet."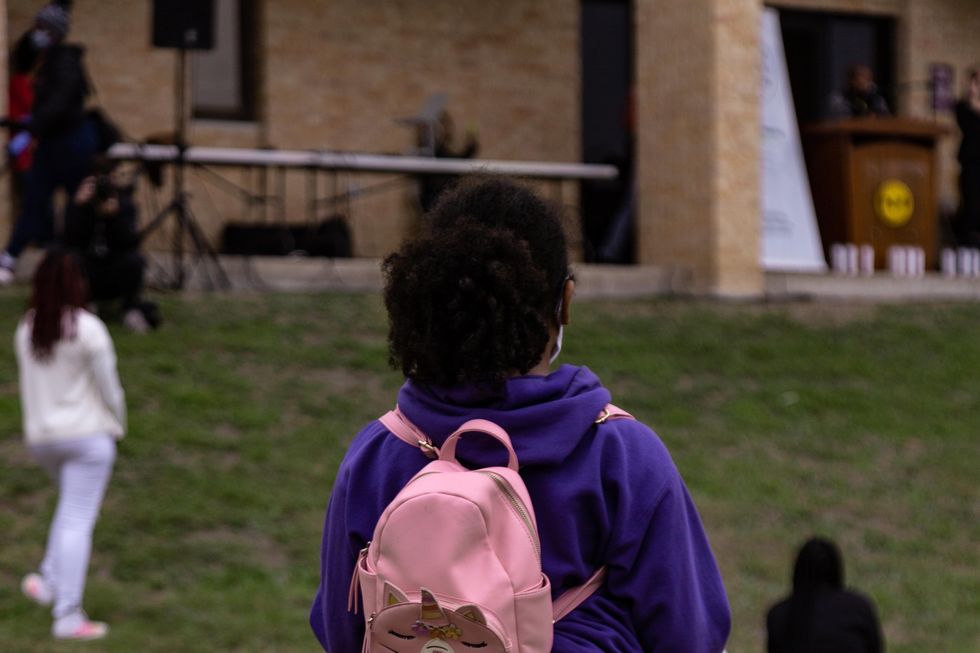 (Christa McWhirter/Austonia)
Attendees showed up with their families to listen to speakers and participate in the vigil.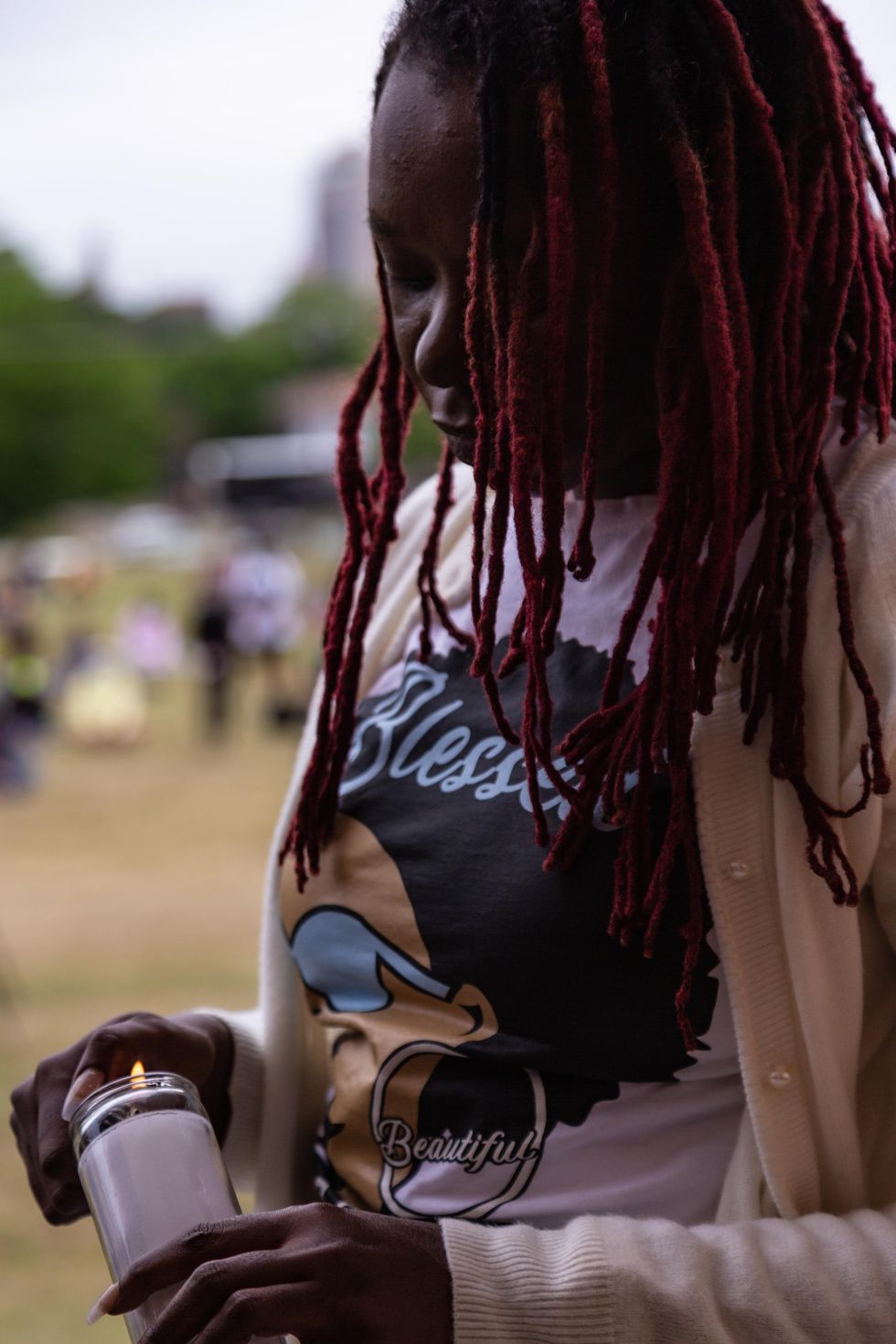 (Christa McWhirter/Austonia)
Speaker Korretta Brown lights white candles in honor of loved ones who have been killed by police violence.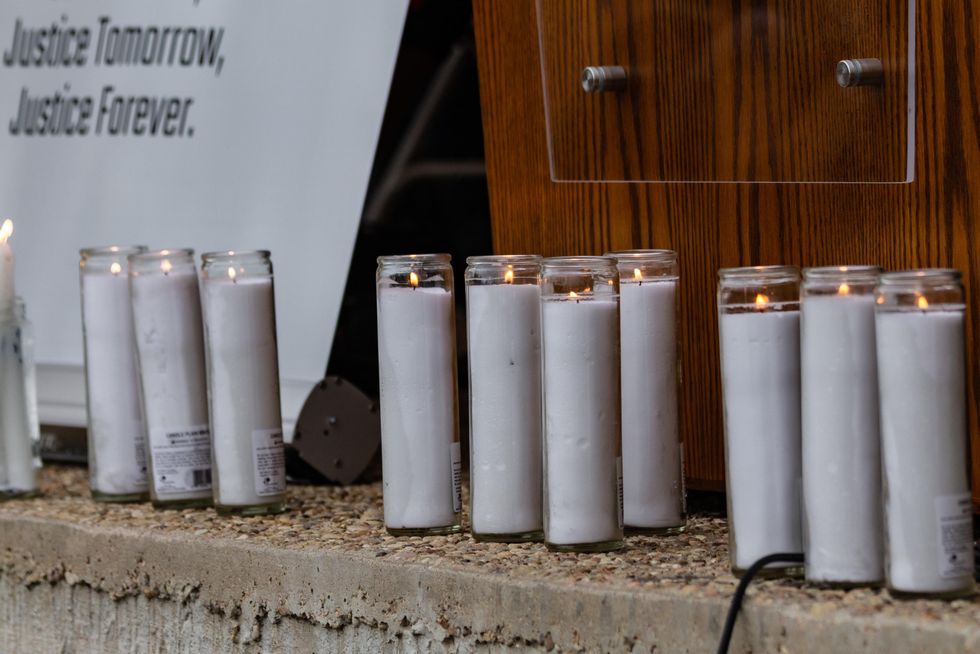 (Christa McWhirter/Austonia)
The candles were lined up at the base of the speakers' podium throughout the vigil.
Moore ended the vigil by encouraging attendees to march to the Zaragoza Rec Center to early vote in the local election.
Ingredients:
1 1/2 oz of hibiscus-infused Tito's Handmade Vodka
2 oz sparkling water
1 oz fresh lime juice
3/4 oz simple syrup
1 tsp allspice dram
Directions: Add infused Tito's Handmade Vodka, lime juice, and simple syrup to a shaker with ice. Shake and strain into a glass over fresh ice. Top with sparkling water, and garnish with a lime slice. Enjoy!
A week after Texas added two congressional seats and California lost one, state officials reported a population decline in 2020 for the first time in the Golden State's history.
California fell by over 182,000 people from January 2020 to January 2021, dropping almost 0.5% to cap out at around 39.5 million people. It is still the nation's most populous state.
For over thirty years, California has seen more people leave than move in from other states, state officials said, with 6.1 million people moving out and 4.9 million coming in last year. Immigration and births kept California growing, but the state saw a shrink in international migration in 2020 due to COVID and the White House's hold on visas.
Of the steady flow of ex-Californians moving to other states, more are moving to Texas than any other state. Many are relocating to Austin, which has been labeled a "little California" by billionaire resident Elon Musk and continues to grow astronomically.
Meanwhile, California cities including Los Angeles, San Diego, San Jose and San Francisco saw a population decline.
With immigration and state migration on the decline, the Golden State was also hit with a spike in deaths- 51,000 people died from COVID in 2020, and all but seven of the state's counties saw death rates higher than the three-year average.
Still, the California Department of Finance said a "slightly positive annual growth" can be expected next year as the state recovers from COVID deaths and political repercussions.