Get connected with our daily update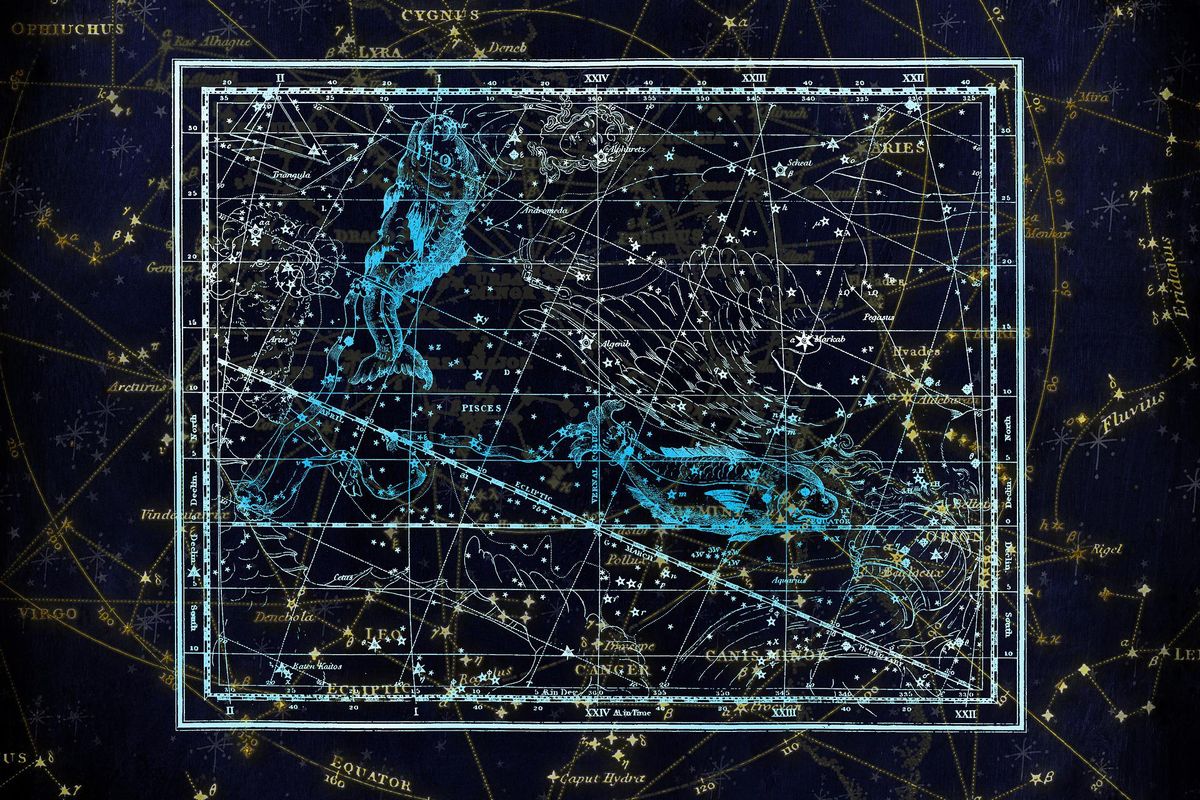 It's the first day of splashing into the 2022 Pisces pond. Pisces is the sign of dreams and magic, delusions and mystery. Venus and Mars are in the ballroom dancing together in between Capricorn and Aquarius, making for some powerfully deep and quirky love dynamics; buoyancy is the watchword.
Shortcuts: Aries, Taurus, Gemini, Cancer, Leo, Virgo, Libra, Scorpio, Sagittarius, Capricorn, Aquarius, Pisces
---
Jupiter, the planet of expansion that traditionally rules Pisces, is back in the sign again for the first time in its 12 year cycle. And as we have predicted, we are already in a wild water ride in this theme park we call reality, as energies build throughout the year. Pisces is the final sign of the Zodiacal year.
Pisces: Feb. 19-March 20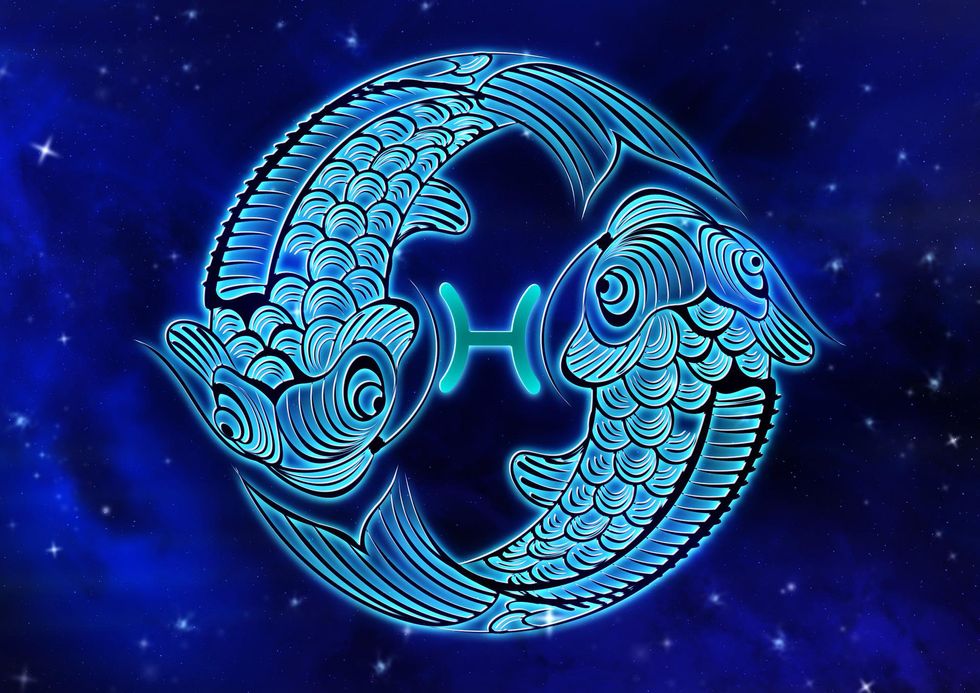 Pisces: Feb. 19-March 20
This little pool within the Zodiacal cycle is yours to splash in! Happy Birthday to each of you fishy natives, it's time to let Piscean peculiarities shine. So many planets are lining up in your favor that what you really need to look out for is too much of a good thing. Watch your spending on creative projects. As we mentioned, Jupiter right now is very 'at home' in your sign expanding everything it touches, mostly for better but sometimes for the worst. Challenge yourself to stay grounded and to use moderation. Be ready to take the plunge into the Pisces Moon on March 2. Overall this is your wave to catch and you can ride it through most of the year.
Aries: March 21-April 19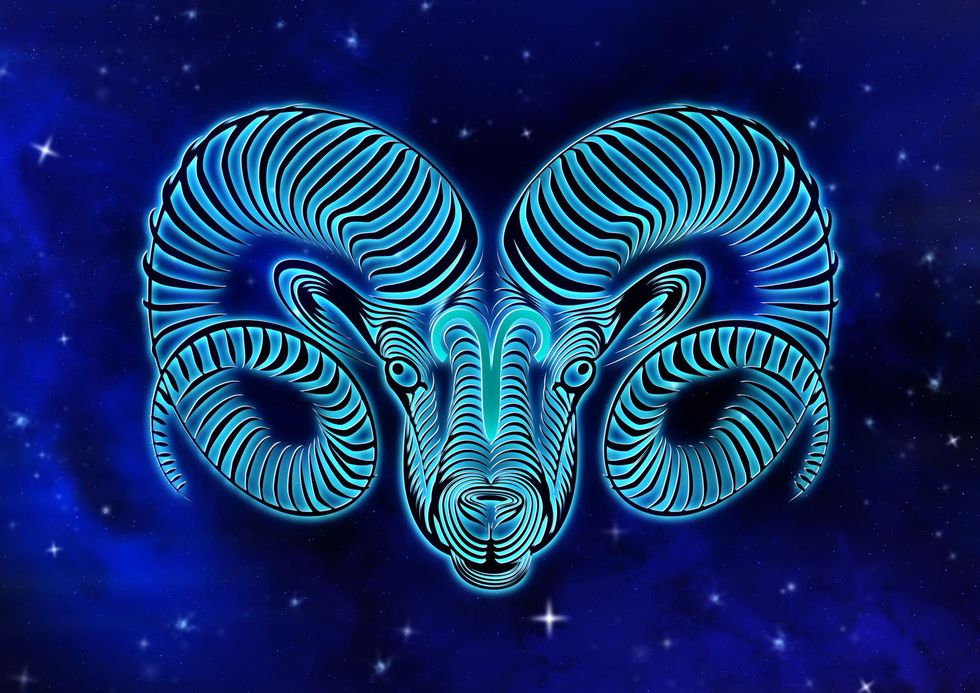 Aries: March 21-April 19
​My Arian friends, consider this watery passage through the last sign of the Zodiac as time for introspection by gazing into this pool for some reflection. But don't let what you see staring back at you dampen your spirits. Spring, Aries season, is just over the horizon. Be patient (not one of your virtues), you may not be able to see things clearly through the fog just yet, and you still have some sloshing through the muck to do. Wrap up some emotional loose ends. You will have your day in the Sun later this year. If you have recently discovered a heart connection don't move on too quickly. See it through or at least try it on.
Taurus: April 20-May 20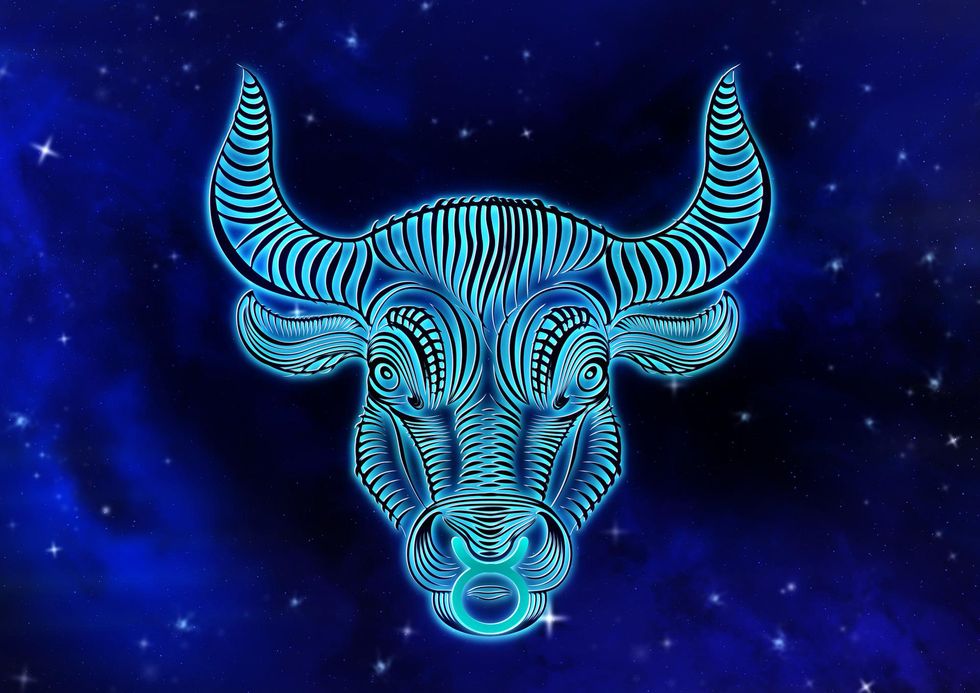 Taurus: April 20-May 20
It might just be a little bit muddy for you at the end of February into the first week of March. You may be an Earth sign but you could be a little touchy during the next few weeks. Nothing too upsetting, maybe just a slow start into the month but just like the Bull you will pick up momentum as we start to head toward Aries. But just be ready to drop established plans and go with the flow if it will help you get to where you want to go faster. You might want to even set up some travel plans to just see where the current takes you.
Gemini: May 21-June 20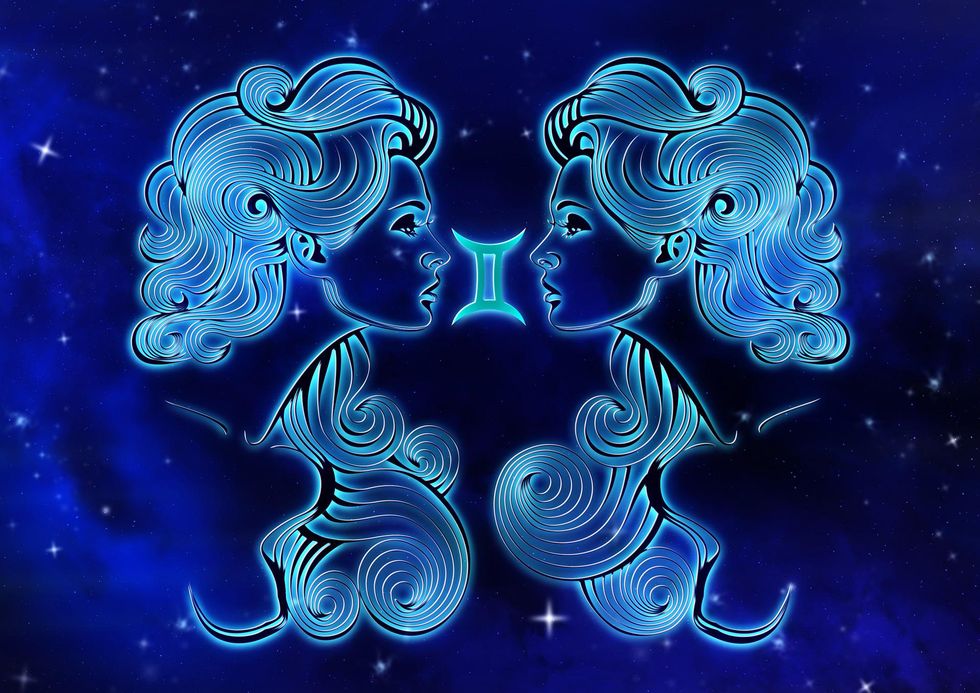 Gemini: May 21-June 20
Mental Geminis, you may have spent the last few weeks thinking too much, especially about your role in the greater world. Now you should try to let your mind drift on the Piscean ocean of dreams, stare at the heavens and just feel. Are you at the waterfall's edge of another level of spiritual awakening? Use what you have learned about yourself over the last 18 months to imagine another layer of yourself being revealed, and then be ready to make it happen.
Cancer: June 21-July 22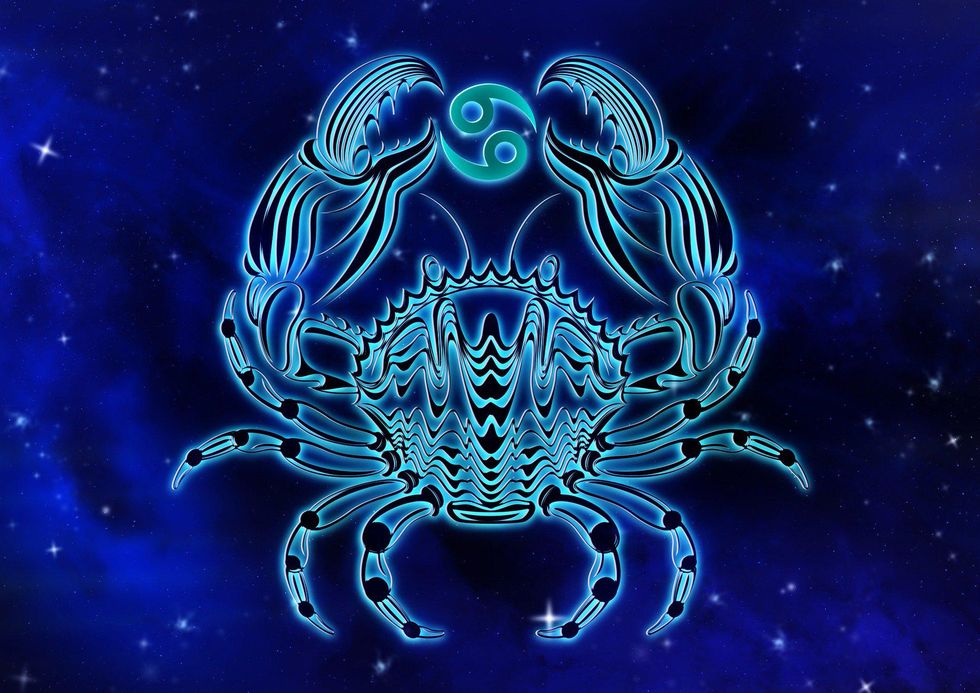 Cancer: June 21-July 22
Is there a drunken clown behind the wheel of this circus car? Gas-brake, gas-brake. Just like the weather this time of year, cold-warm, cold-warm, you may not know your heart from a crabhole on the shore. So, what to do with these rubber-band energies. Well, why not do what you do best. Give some motherly love to a member of your wider human family; maybe someone you don't even know. Look to the end of the month for that boost of energy to jump-start you into a Springtime adventure.
Leo: July 23-Aug. 22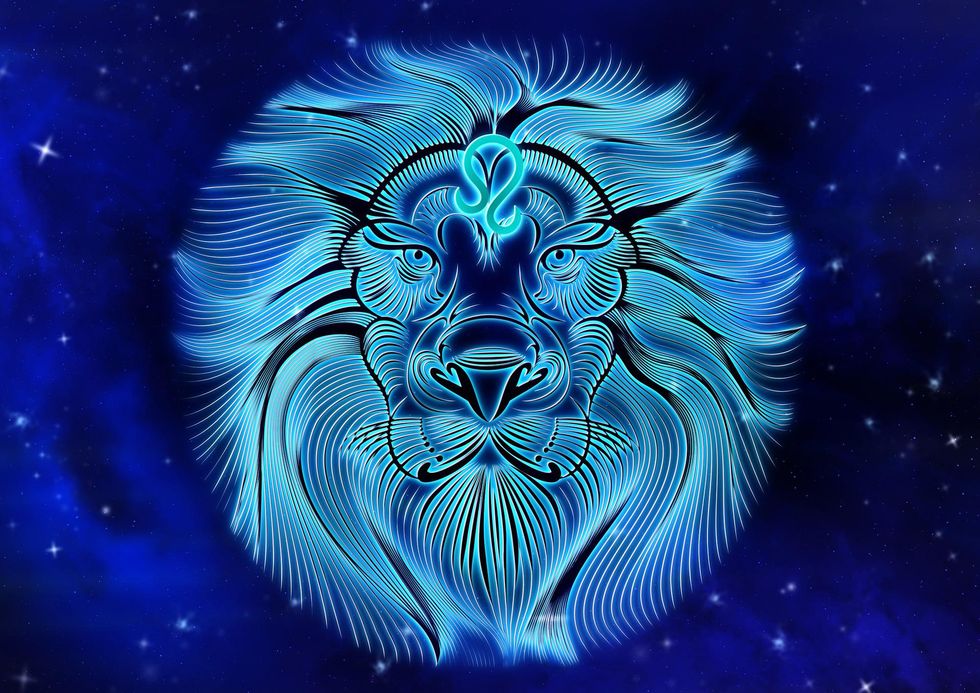 Leo: July 23-Aug. 22
Lions, you might be feeling like a rare breed at the moment. The last deep breaths of the Aquarian air should be good enough for you to stay afloat. Most, but not all kitties share a common dislike for water, yet you are learning to come to terms with it. And the more you do, the more the resources will flow. If you are feeling extra restless, a change in residence could be just the right elixir. Start combing that mane and polishing those nails, to get ready to catch the money train from now until October.
Virgo: Aug. 23-Sept. 21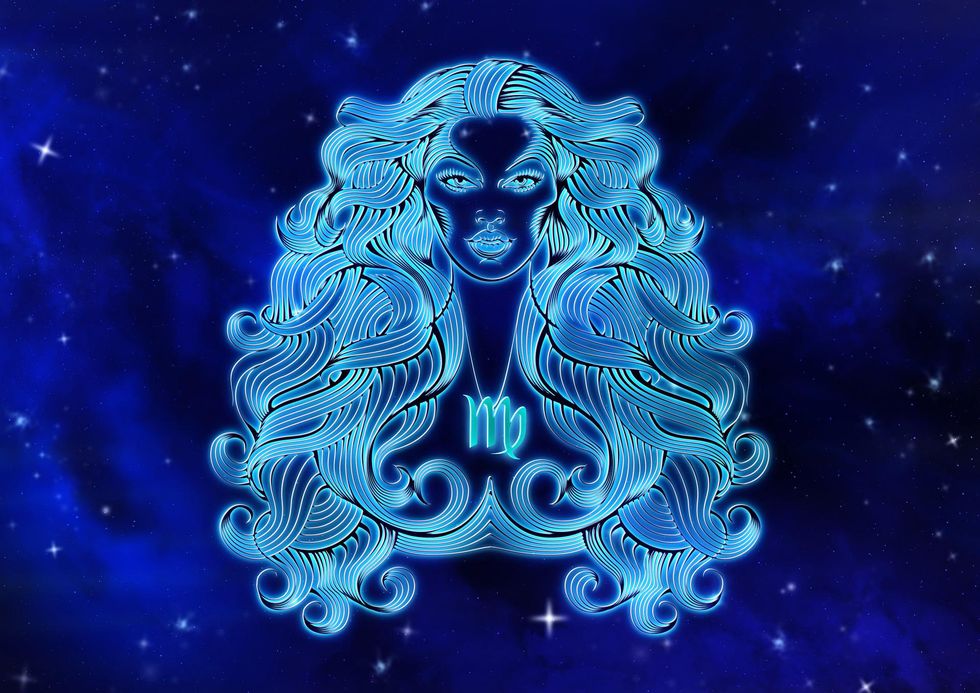 Virgo: Aug. 23-Sept. 21
Now that you've had a little Mercurial vacation from yourself, get yourself grounded! Oh Earthy Virgo you might find yourself in a Watery mess for a few weeks. If so, get creative, make some mudpies and write a fanciful story about it. Work may throw you some fast-paced challenges but you are up for the task if you just dream a little bigger. Hearth and home should be stabilizing for you right now, even if insecurity feels to be lurking ambiguously everywhere else. Remember, you and the Capricorns are the responsible ones of the Zodiac. Your solidness comes from within.
Libra: Sept. 22-Oct. 23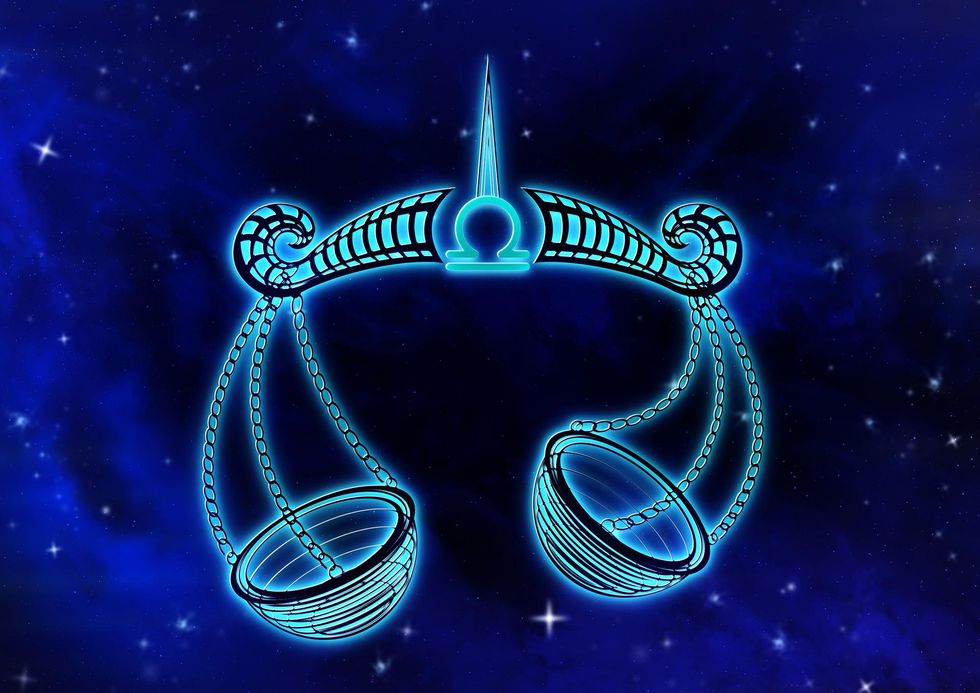 Libra: Sept. 22-Oct. 23
If you have been enjoying your closer network of old friends in recent weeks, you might start to find some of them just a bit boring come mid-March. Use this time to mend a few fences with those you may have estranged. It's also a good time to take it up a notch and personally make friends with the spiritual side of yourself. Do something unexpected, if not, something unexpected is probably coming to you. A build-up to your new allies is coming by the Spring Equinox.
Scorpio: Oct. 24-Nov. 21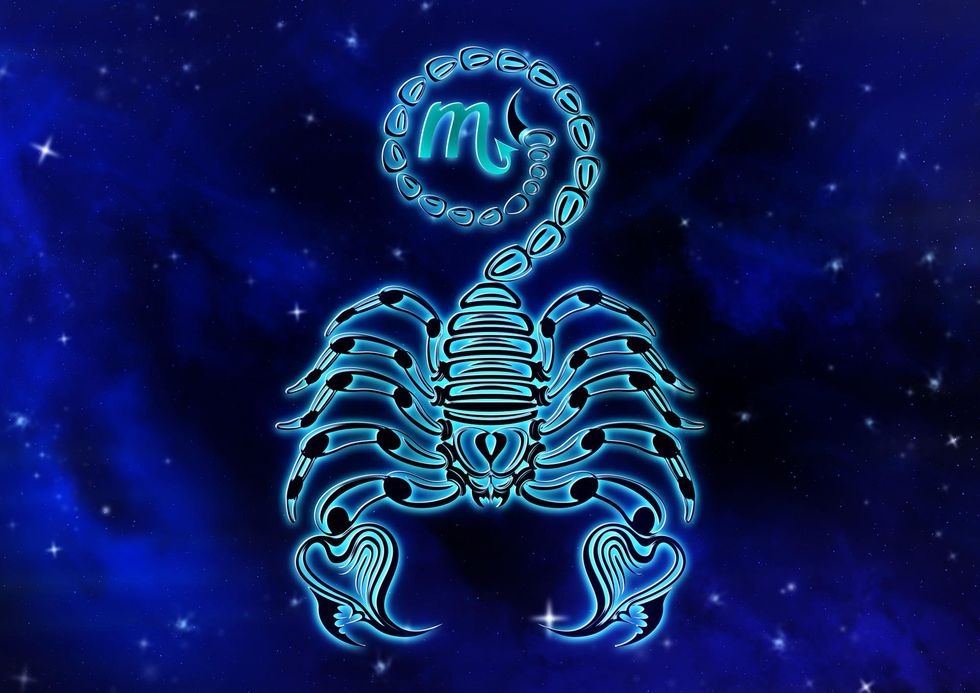 Scorpio: Oct. 24-Nov. 21
Things are probably interesting for you at the moment. Your skills and your purposes are being highlighted right now, both individually and collectively. Do not be afraid to use your greatest strengths and your inner power. Scorpio is in tune with this water sign energy. It can find its way through any desert. And you might be considering migrating to another dwelling; if so, dream big for how you really want to live. If you have felt defeated as of late, remember that your power will rise again.
Sagittarius: Nov. 22-Dec. 21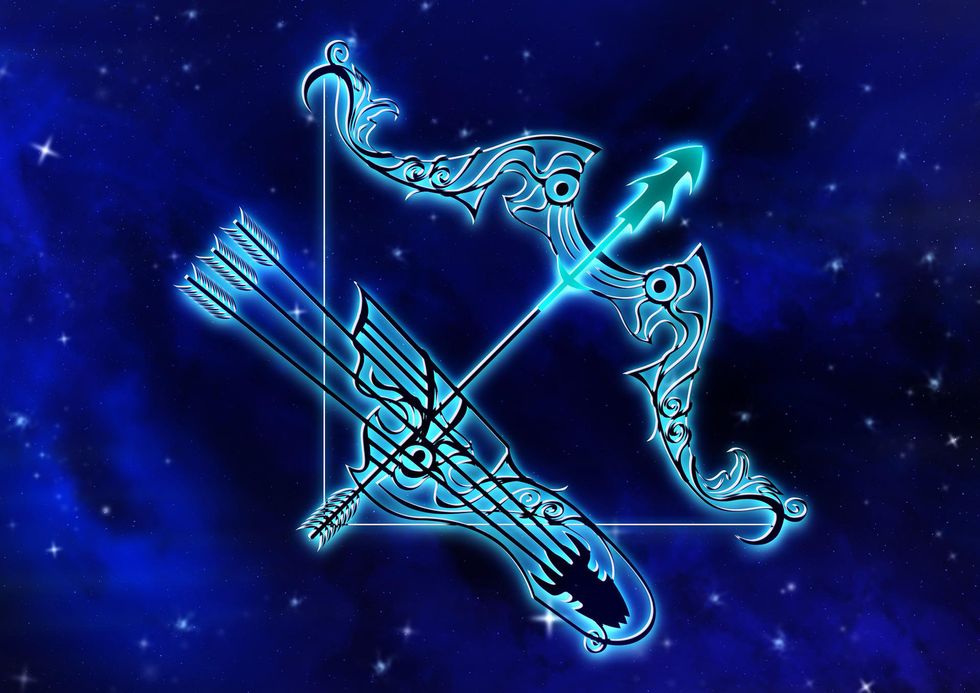 Sagittarius: Nov. 22-Dec. 21
Speak your truth! As Sagittarians, you usually have no problem with that. In fact, foot-in-mouth can be one of your more loveable defining traits, but not everyone appreciates a Wisenheimer. The next few weeks are a very good time for you to expand on the inside. Use your words with more accuracy to hit the right target and less like a scatter-bomb or just for effect. Reflect on how your language, tone and actions would feel if they were applied to you. Learn these lessons now and you will be better suited to handle what is to come. Look closely at grand plans coming your way to make sure they are realistic and grounded.
Capricorn: Dec. 22-Jan. 19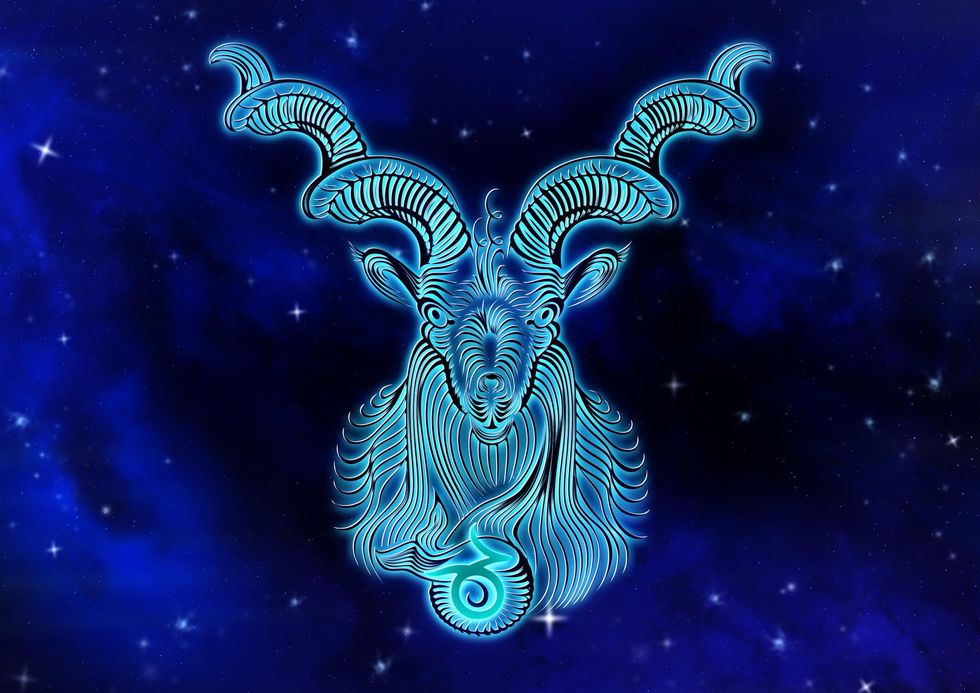 Capricorn: Dec. 22-Jan. 19
Do you sometimes feel like a goat on a hamster wheel? Well, you aren't getting off any time soon but it will slow down enough for you to remember that you are more than just your work. If you've been stuck in the muck of some emotional or relationship issues, things should loosen up, as we move through the water element. Depending on when you were born in the sign, you should feel some quantitative easing from now moving forward. Open your eyes and remember the beauty in the world and why your soul chose to come here in this form and at this time.
Aquarius: Jan. 20-Feb. 18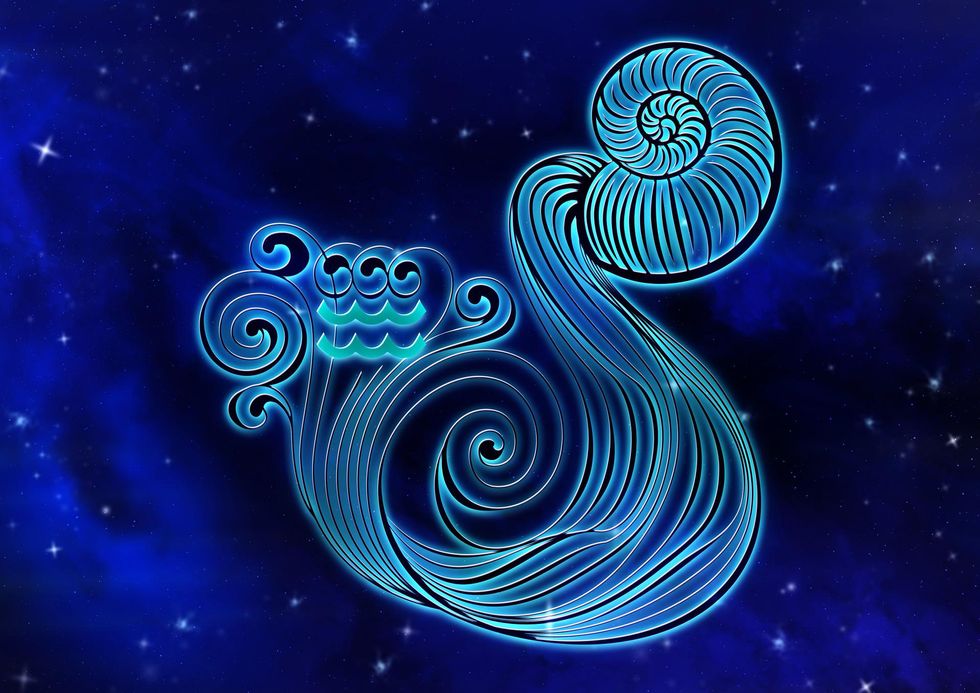 Aquarius: Jan. 20-Feb. 18
Be open! Aquarians and the cycle of Piscean energies, may not always see eye-to-eye but they actually do have a lot in common. They are both about the collective experience and finding the right equation for unity. Mercury, the planet of the mind, is still in Aquarius until the end of the first week of March. So use that time well. Watch for the infamous "mis-information" going around and use your past experiences to ascertain the truth, and whatever that means for you. Your role in the world is probably going to be changing, so slow down and do your best to use your feelings to envision what that might look like.
(*Note: When reading your monthly horoscope, it is always good to read not only your "SunSign" but also your "Ascendant"— referred to as your "Rising Sign.")
Shannon Gill is a local Evolutionary Astrologer, Jungian Counselor, and the co-founder of 'The Shift Foundation' at Samadhi Retreat Center. To learn more about her work, or to schedule a personal session, you may contact her at shannonleigill.com.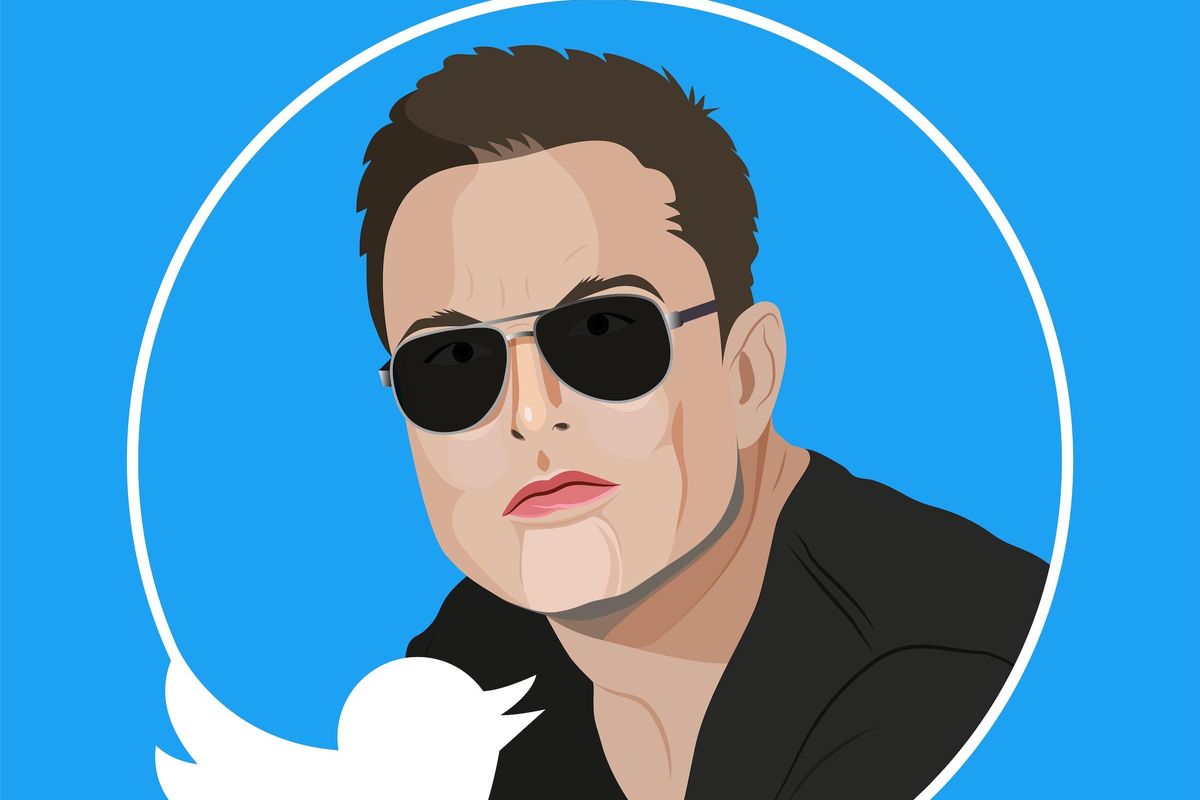 Shutterstock
Elon Musk has proposed once again to buy Twitter for $54.20 a share.
The news that Musk is offering to carry on with the $44 billion buyout was first reported by Bloomberg. Now, a filing with the Securities and Exchange Commission shows Musk made the proposal in a letter to the tech giant on Monday.
The New York Stock Exchange temporarily halted trading in Twitter stock twice Tuesday, first because of a big price move and the second time for a news event, presumably the announcement of Musk's renewed offer.
While the per share offer price on this latest proposal remains the same as the original offer, it's unclear if Musk has made other term changes or if Twitter would reject it. According to other reports, a deal could be reached this week.
The stock closed at $52.00/share Tuesday, indicating market uncertainty around the $54.20 offer.
After Musk informed Twitter of plans to terminate the original agreement in July, Twitter sued. A trial has been expected in Delaware Chancery Court on Oct. 17.
With the proposition of a buyout on the table again, it revives the question of whether Musk might move Twitter from San Francisco to Central Texas.
He's done so with some of his other companies. Tesla's headquarters in southeast Travis County had its grand opening earlier this year and tunneling business The Boring Company moved to Pflugerville. At least two other Musk companies, SpaceX and Neuralink, have a Central Texas presence without being headquartered here.
Technology journalist Nilay Patel this afternoon voiced concerns that owning Twitter and Tesla together could be problematic for Musk, as his Tesla manufacturing facilities in Germany and China are both in countries that have disputes with Twitter over content moderation and censorship.
Telsa shares fell after the Twitter news became public, before rallying to close up, at $249.44.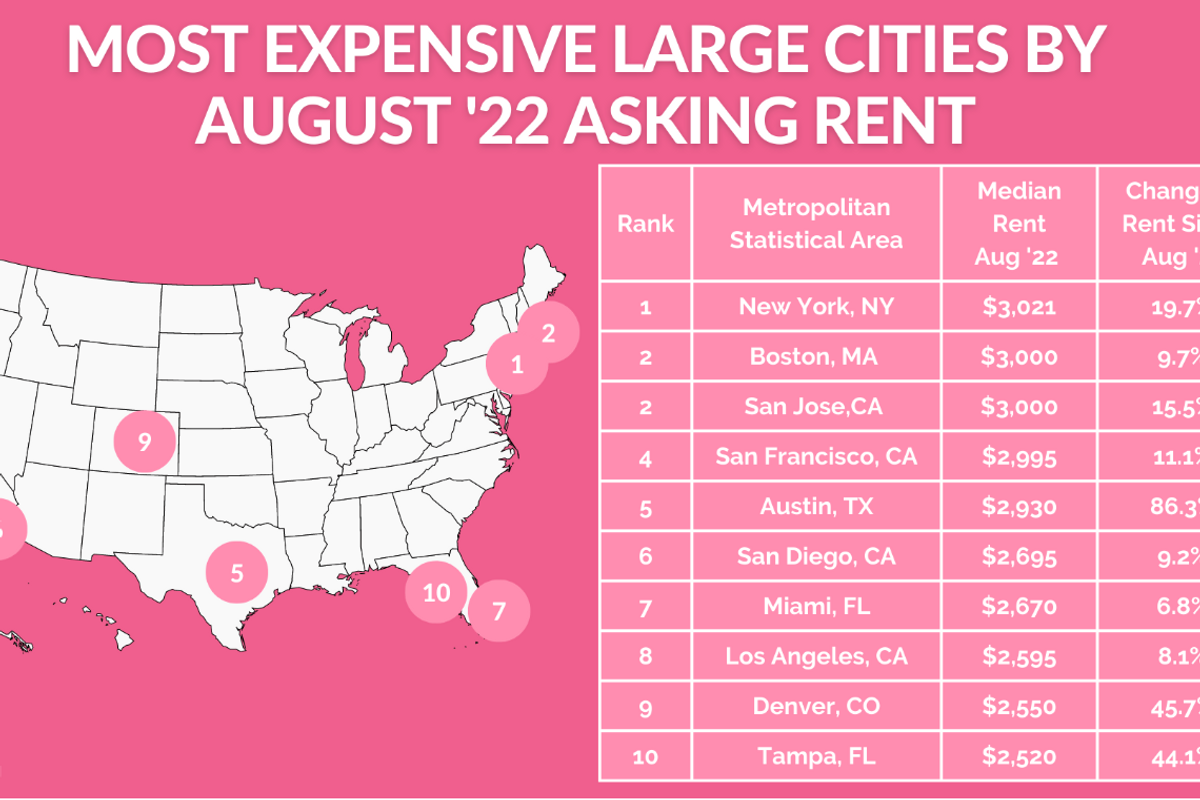 Dwellsy
While searching for a place to live, Austin renters will face monthly rates of nearly $3,000, a recent guide from rental marketplace Dwellsy shows.
The median rent in August this year was $2,930, a more than 86% increase since August 2021. That's $820 more than the nationwide median asking rent in August and puts Austin just below the Bay Area, Boston and New York for large cities with the most expensive asking rent.
"Within this group, Austin, TX stands out for the highest increases in asking rent, which has nearly doubled since this time last year," the study notes.
Outside of those large cities, however, others are seeing even higher rent spikes. Metro areas that ranked above Austin in one-year increases include those like Kansas City, MO with a 112% change in rent since last August and Tucson, AZ with a 124% change.
The data reflects large apartment communities, single-family homes and 2-6 unit buildings.