Get connected with our daily update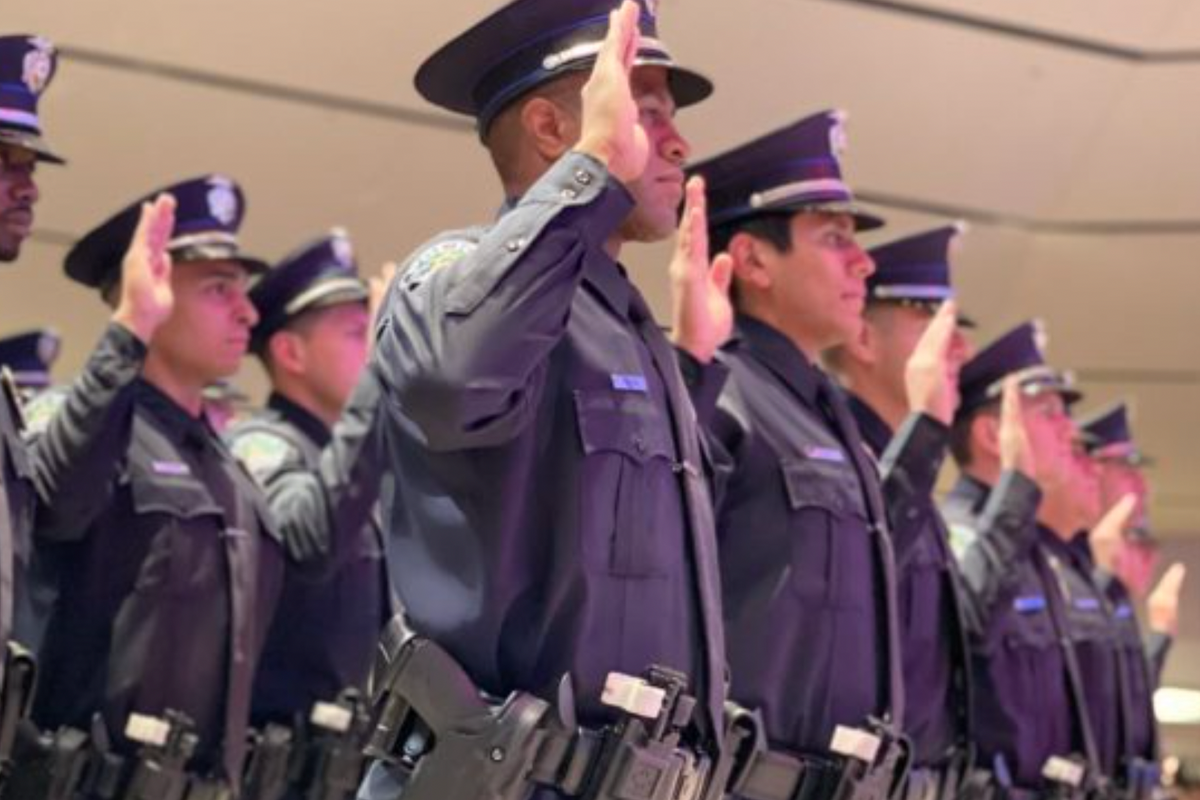 By Amy Smith
With a new cadet class set to begin in late March, the Austin Police Department and consultants are fine-tuning a curriculum that more closely aligns with the city's reimagined public safety process.
---
APD Chief Joseph Chacon updated City Council in a lengthy briefing at Tuesday's work session that included input from Dr. Anne Kringen, division manager over the police training academy, and Kroll Associates consultants Mark Ehlers and Daniel Linskey. The city retained Kroll's services to review all aspects of the police department, including its culture and diversity, and to help guide the transformation of the police academy's training curriculum.
Following the briefing, the key takeaway for most of Council was, while much has been accomplished, there is still room for improvement.
Mayor Steve Adler asked the chief to assess the changes he agreed to undertake as part of his task to shift officers from a mindset of warrior to guardian.
"Looking back on it now, do you think that it was a good thing for the department to go through?" Adler asked.
Chacon assured the mayor that it was. "It would have been nice to have had a little bit less pressure, but I certainly understand why the pressure existed and why we needed to do it the way that we did," Chacon said.
Mayor Pro Tem Alison Alter commended Chacon for having "leaned into this process" but expressed concern that the Kroll report on the academy had not been available for Council to review before Tuesday's work session. (The report was expected to be released Wednesday but had not been made available to the public as of Wednesday afternoon).
"Obviously the report's not here, but I think there's value in you owning this and having to understand it fully and thoroughly to be able to present it to us and to be able to answer the questions, because I think it demonstrates your commitment to this work," Alter said. "I want to acknowledge all the work that has gone into (the process) but I also want us to recognize that we're not done."
The 145th cadet class beginning in March follows a pilot academy that Council approved after pausing classes in the wake of public outcry over the rise in officer-involved shootings in Austin and across the nation, with the death of George Floyd in Minnesota serving as the tipping point.
The pilot academy class allowed Kringen and outside evaluators to test-drive a new curriculum, which included anti-racism training, more community engagement and more physical fitness training, mindfulness strategies and stress-coping mechanisms. The class recently graduated 66 new officers.
As with the pilot, the class beginning in March is much more diverse than in previous years, thanks to beefed-up recruiting efforts. The new class representation includes 38 percent Hispanic, 36 percent white, 18 percent Black and 4 percent Asian and Pacific Islander.
Meanwhile, APD has completed almost all of the short-term and long-term recommendations of the consultants, including a requirement for all current officers to undergo more effective de-escalation training, more outreach to community leaders as part of cadet training, and more effort placed on diversity in the academy, from cadets to instructors.
The Austin Monitor is a nonprofit, nonpartisan media organization with a mission to strengthen our shared information space and democracy.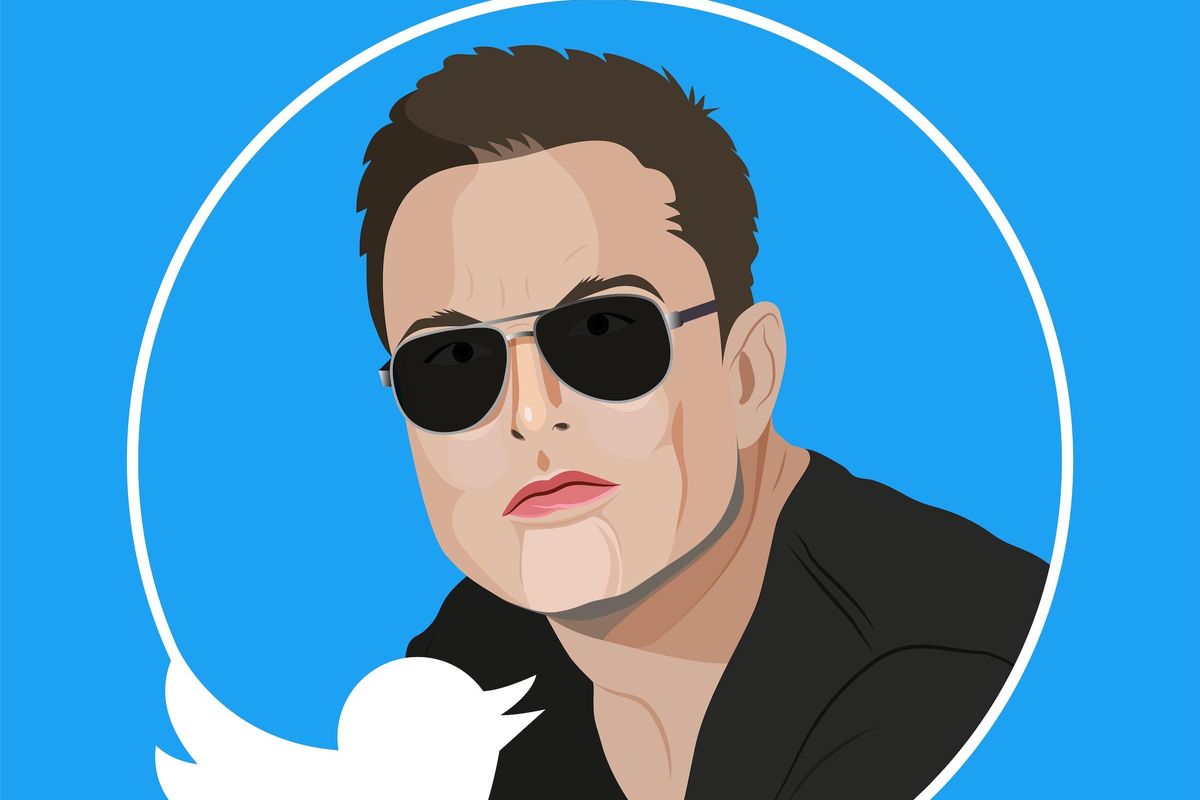 Shutterstock
Elon Musk has proposed once again to buy Twitter for $54.20 a share.
The news that Musk is offering to carry on with the $44 billion buyout was first reported by Bloomberg. Now, a filing with the Securities and Exchange Commission shows Musk made the proposal in a letter to the tech giant on Monday.
The New York Stock Exchange temporarily halted trading in Twitter stock twice Tuesday, first because of a big price move and the second time for a news event, presumably the announcement of Musk's renewed offer.
While the per share offer price on this latest proposal remains the same as the original offer, it's unclear if Musk has made other term changes or if Twitter would reject it. According to other reports, a deal could be reached this week.
The stock closed at $52.00/share Tuesday, indicating market uncertainty around the $54.20 offer.
After Musk informed Twitter of plans to terminate the original agreement in July, Twitter sued. A trial has been expected in Delaware Chancery Court on Oct. 17.
With the proposition of a buyout on the table again, it revives the question of whether Musk might move Twitter from San Francisco to Central Texas.
He's done so with some of his other companies. Tesla's headquarters in southeast Travis County had its grand opening earlier this year and tunneling business The Boring Company moved to Pflugerville. At least two other Musk companies, SpaceX and Neuralink, have a Central Texas presence without being headquartered here.
Technology journalist Nilay Patel this afternoon voiced concerns that owning Twitter and Tesla together could be problematic for Musk, as his Tesla manufacturing facilities in Germany and China are both in countries that have disputes with Twitter over content moderation and censorship.
Telsa shares fell after the Twitter news became public, before rallying to close up, at $249.44.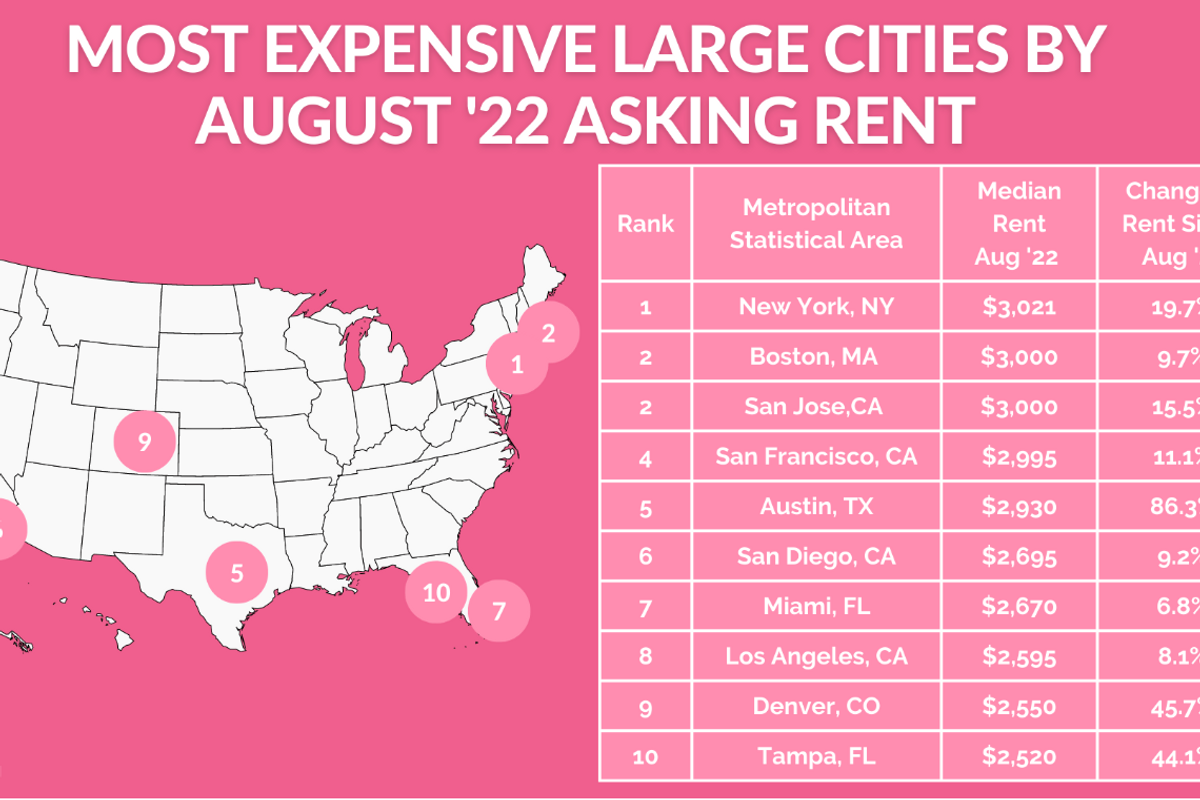 Dwellsy
While searching for a place to live, Austin renters will face monthly rates of nearly $3,000, a recent guide from rental marketplace Dwellsy shows.
The median rent in August this year was $2,930, a more than 86% increase since August 2021. That's $820 more than the nationwide median asking rent in August and puts Austin just below the Bay Area, Boston and New York for large cities with the most expensive asking rent.
"Within this group, Austin, TX stands out for the highest increases in asking rent, which has nearly doubled since this time last year," the study notes.
Outside of those large cities, however, others are seeing even higher rent spikes. Metro areas that ranked above Austin in one-year increases include those like Kansas City, MO with a 112% change in rent since last August and Tucson, AZ with a 124% change.
The data reflects large apartment communities, single-family homes and 2-6 unit buildings.