Get connected with our daily update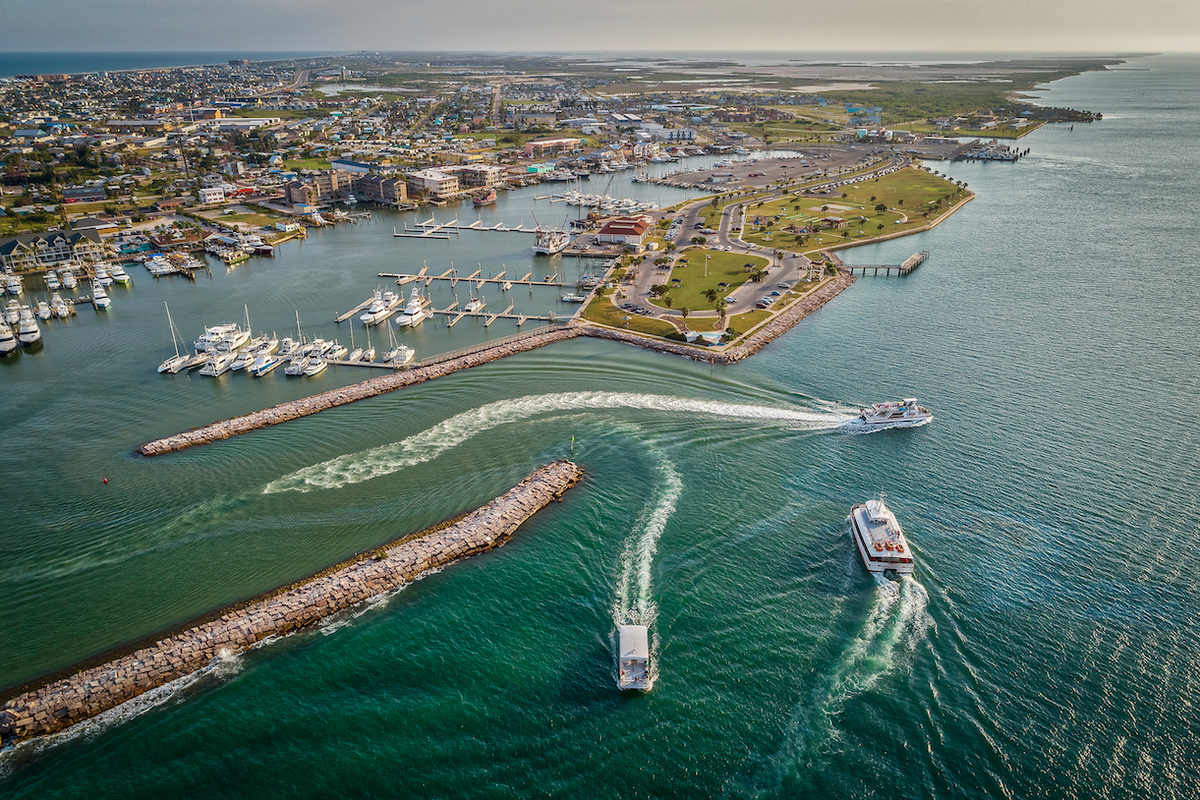 PORT ARANSAS–This is not Hilton Head or Palm Beach, with white tennis shorts and BMWs at the CVS. It's quintessentially Texas, a beach where F-350s line up at the town's three stop lights, and kids from Amarillo stare slack-jawed at "the ocean" for the first time.
---
Now Father's Day and the 4th of July approach, and a string of 100-degree days lurk ahead in Austin. Here's our survival guide to Port A.
Weather
The average July high in Austin is 95 and in Port Aransas 90.3.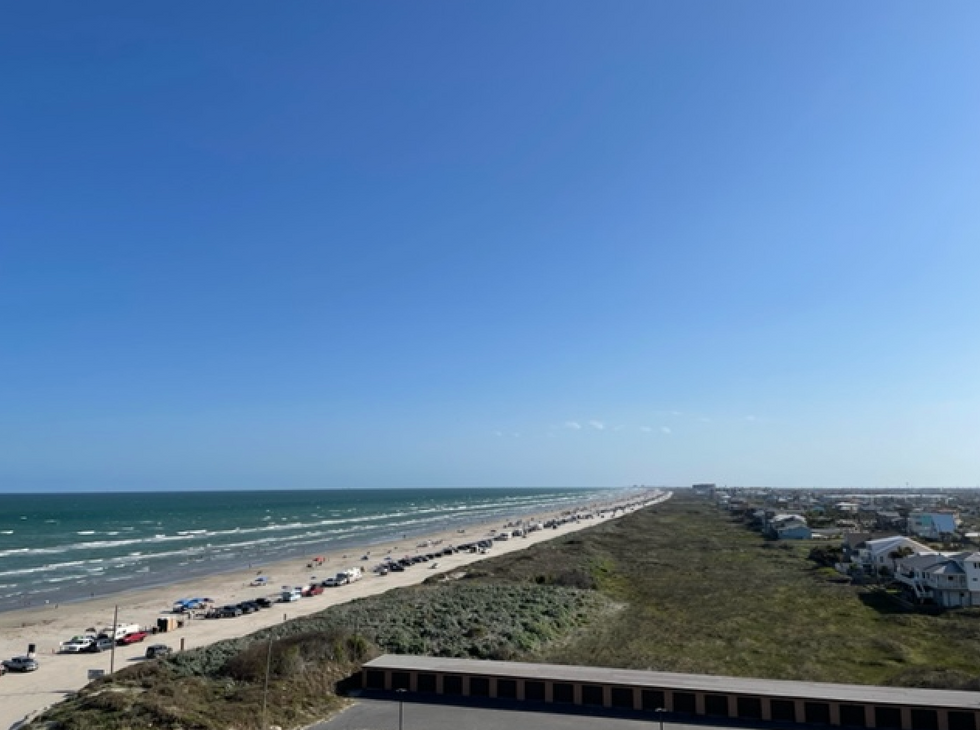 Cars lined up on the beach during Memorial Day weekend. (Rich Oppel)
Getting there
Driving from Austin, the trip is 200 miles or more. That can take four to five and a half hours, depending on time of day and route. Three strategies:

Our favorite: Take toll road SH 130 south to Lockhart and take U.S. 183 to Refugio, left on Texas 774 and follow your navigation to Aransas Pass, then left on Texas 361 to the ferry to Port A. Tips: Leave early. Avoid late Thursday or Fridays. Check the Texas DOT website for ferry wait times, which vary from 15 minutes to an hour.
Second strategy: If the ferry line is long, detour from Bayside south of Refugio to Corpus Christi and come up Mustang Island on highway 361. This adds about 30 miles.
A no-toll route: Southwest on I-35 to San Antonio, then south-southeast on I-37 into Corpus, north on 361. I-35 can be nerve-racking getting out of Austin and going through San Antonio. I-37 is blissfully boring. About 250 miles.
Money-saving tip
On the way in, refill your tank at the H-E-B in Aransas Pass, cheaper by a quarter a gallon than any fuel you'll find on Mustang Island.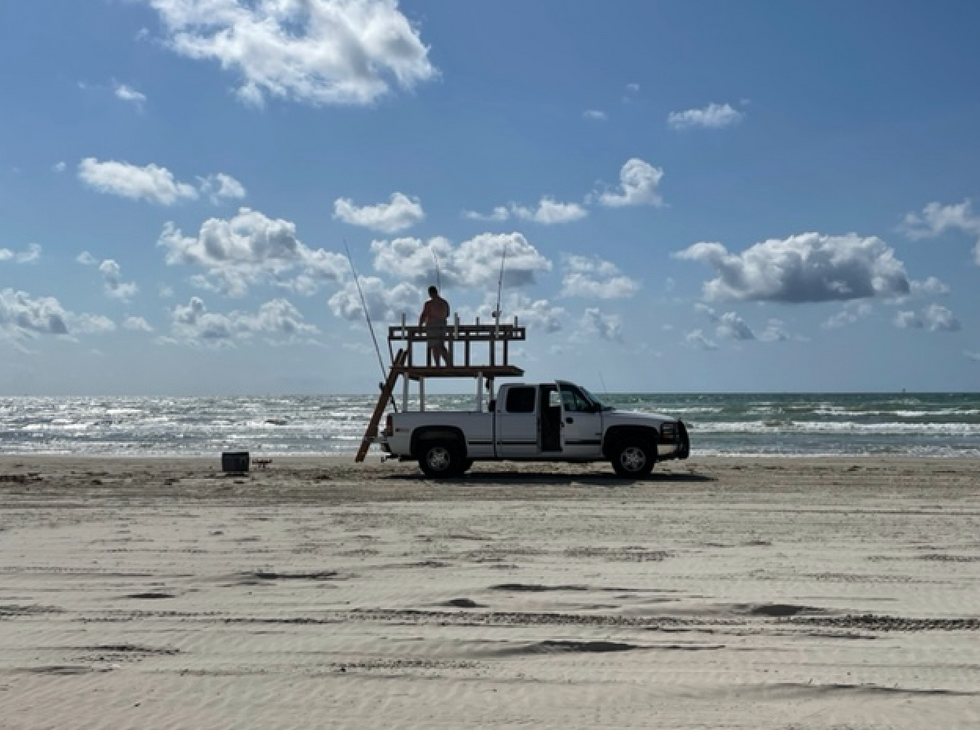 (Rich Oppel)
Sights and sounds
As you drive through South Texas you will see fields of pump jacks and wind turbines as well as fields of corn and soybean and red brangus ranches. Near the Port A ferry, huge turbine blades made in Europe are stacked high. This is a working port, but it is fast-changing.
Lodging
Check VRBO for a condo. The big condos lining the beach (Aransas Princess, The Dunes, Sandpiper, Sea Gull, Mayan Princess and more) have a few pricey rentals left, with a 2-bedroom typically going for $250 to $700 a night.
Camp on the beach. Buy a $12 annual permit at the IGA or any convenience store, and park between markers 0 and 62. Bring a sturdy tent; it can be windy. A trailer or RV are even better.
Rent a cottage off the beach. Scores of new stilt houses and multi-family dwellings were built after Hurricane Harvey laid waste to Port A in 2017. Factoid: The average elevation of Port A is 7 feet. Even cheaper than a Port A back-island rental: Find a place off-island in Rockport or Corpus Christi.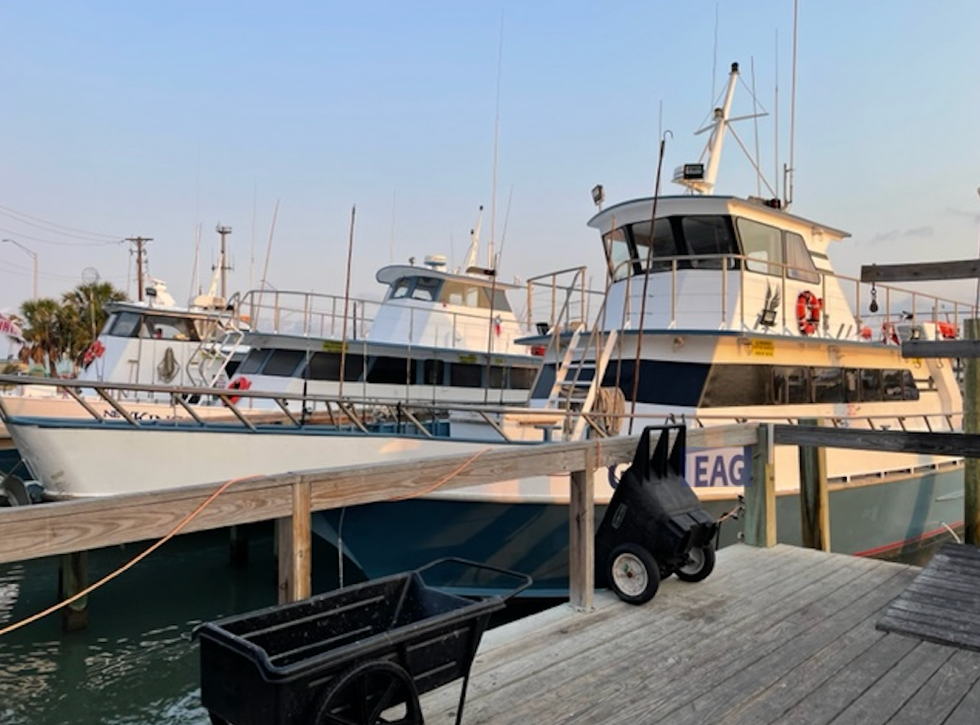 (Rich Oppel)
Food
Our favorites are the Venetian Hot Plate, Roosevelt's, Tortuga and Fins. For a cheeseburger, fries and a beer with a Gulf view, the Beach Lodge. There are 60 restaurants on Mustang Island, and the lines are long in the summer. Get there early or late, or order takeout–which is available at many places. Make reservations at the high-end places. Dress is casual. Anyone with shoelaces is way overdressed.
Fun things to do
Rent a beach cart. They'll run you up to $150 a day. Port A is one of the few places in Texas where they can be operated by unlicensed drivers 16 and older. Cart rental places outnumber seagulls.
Cast a fishing line off the South Jetty, and then watch petroleum tankers and cargo ships glide through Aransas Pass, coming from or going to Corpus Christi docks.
See hundreds of species of birds at the Turnbull Birding Center.
Eat seafood at Snoopy's Pier, overlooking Laguna Madre, on South Padre Island Drive 20 miles south of Port A. Afterward, take the kids to Scoopy's next door for ice cream.
Ride slowly along the beach and people-watch, or park and stroll or run along the wide strand. Watch the sunrise at Horace Caldwell Pier.
It's red snapper season. Take a head boat out of Deep Sea Headquarters for a $125, eight-hour trip 20 to 30 miles out. Limit out with two 16-inch or larger snapper. Great eating.
Hard truth
Port A has gotten expensive since huricane Harvey. Labor costs are skyrocketing because waiters, cleaning people and store attendants can't find affordable housing on the island. If you haven't been there in a few years, expect sticker shock.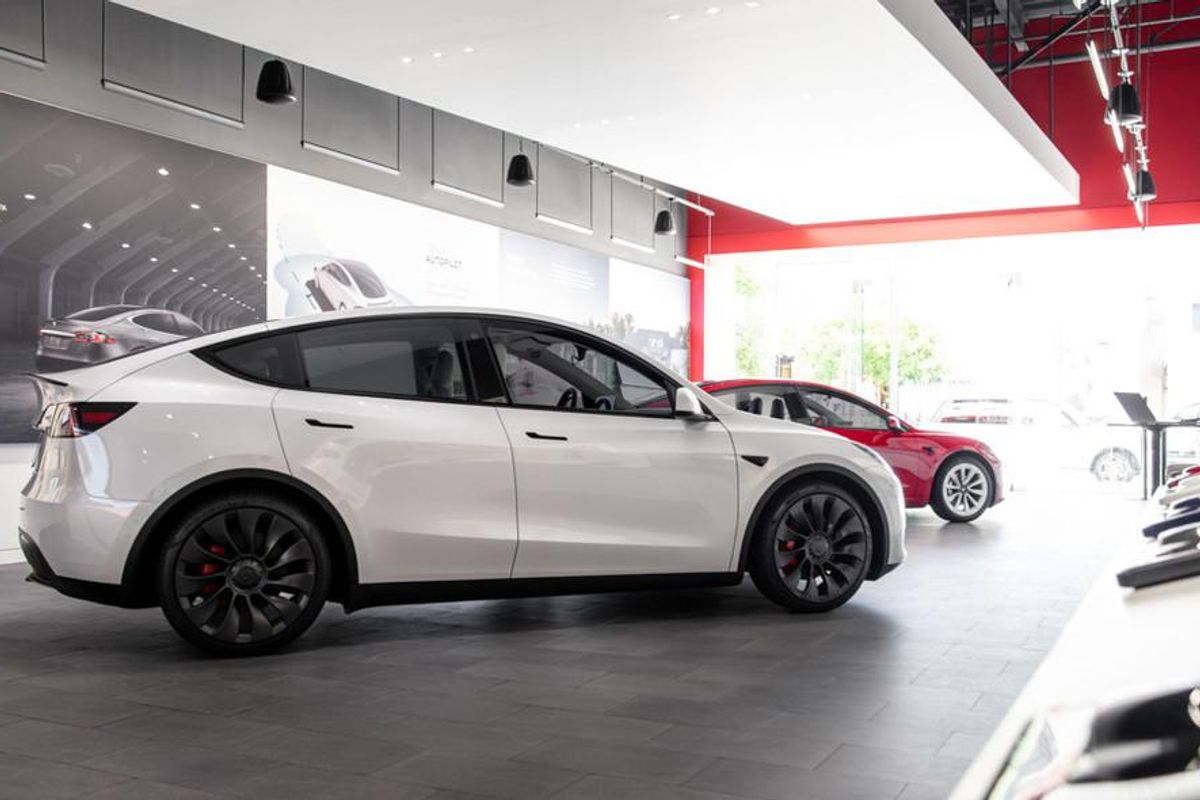 Tesla's Austin presence is becoming even greater as the automaker plans for a nearly 52,000-square-foot showroom in northeast Austin.
A filing with the Texas Department of Licensing and Regulation reveals Tesla will have the dealership at 2323 Ridgepoint Drive, near the intersection of 290 and 183. It'll serve as Tesla's fourth Austin showroom once it reaches its expected completion in February next year.
Boyd Watterson Asset Management is listed as the owner of the one story building that will undergo renovations and alterations totaling $1.5 million. Illinois-based Chipman Design Architecture is listed as the design firm.
Tesla's other Austin showrooms include one at the Domain, another off of Research Boulevard in northwest Austin and at The Yard in South Austin. The site on St. Elmo Road was built just last year with an estimated $2.5 million price tag.
News of the showroom comes shortly after Tesla applied for expansions at its headquarters in southeast Travis County. According to filings, Tesla may build a 500,000-square-foot building for two general assembly lines at Giga Texas.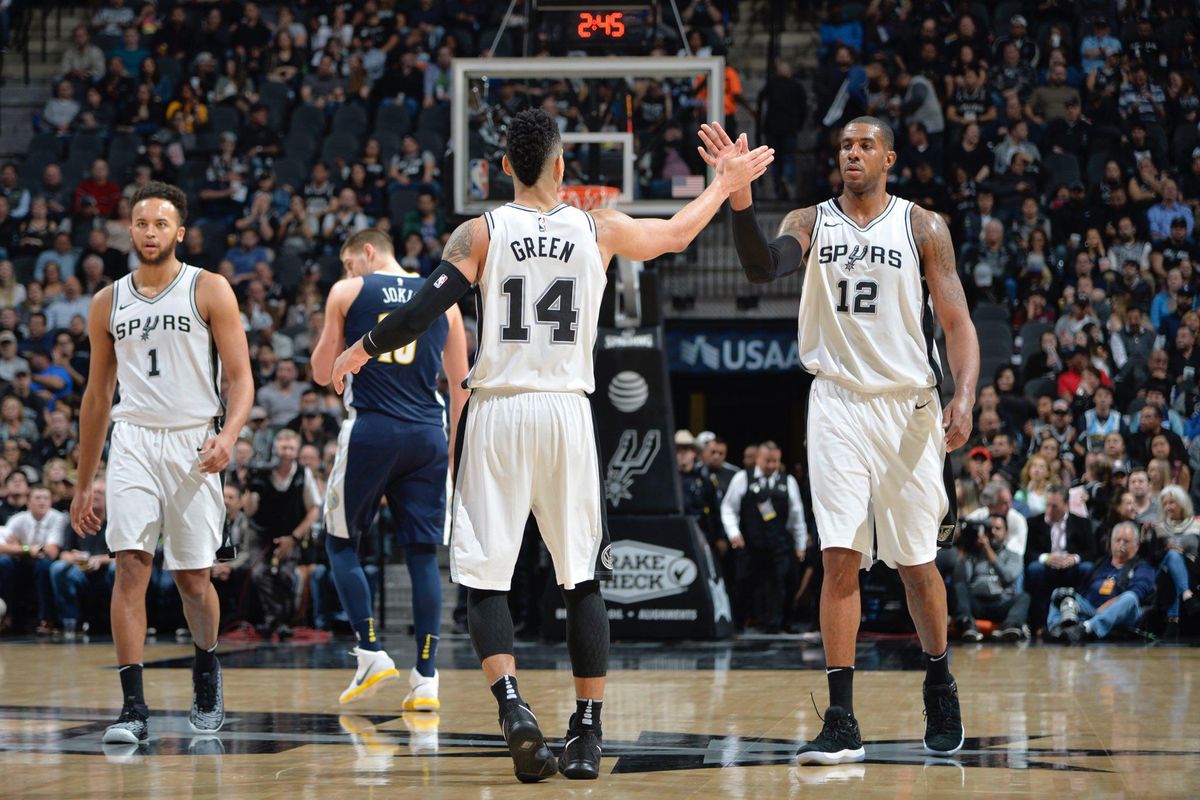 Now's your chance to see a Spurs game without a trip to San Antonio.
The 2022-23 NBA schedule has been released and it includes the "I-35 Series," with two games at The Moody Center April 6 and April 8. For the first game, the Spurs will be playing the Portland Trail Blazers and the next will be against the Minnesota Timberwolves.
Season ticket holders can secure their seats on Sept. 21 and all other tickets will go on sale Sept. 28.
The Spurs already have a significant Austin presence both through their minor league affiliate, the G-League Austin Spurs, and its ownership, which announced Austin billionaire Michael Dell as a new "strategic partner" in June 2021. You'll also see a new logo on this season's jersey: Austin-based fin-tech company Self Financial.
During a May Bexar County commissioner's meeting, The San Antonio Spurs were approved in a 3-2 vote to move some of its games out of San Antonio and its current home stadium, the AT&T Center. The plan came as a way to boost revenue and cater to its far-reaching fan base.
By the 2023-2024 season, two games will be allowed within 100 miles of AT&T Center as part of the two-year "pilot program." Bexar County Judge Nelson Wolff said those games could take place in the Alamodome or San Marcos but that Austin would likely be the top contender.
The multi-purpose stadium in San Antonio has a 65,000 capacity, which the team says could allow them to break an attendance record for an NBA regular season game.
While some have taken their coming Austin games as a sign of a future move for the Spurs, the team was quick to shut down those rumors.
The team, which is celebrating 50 years in San Antonio after relocating from Dallas, said it is not looking for an exit but made the plans for games in other cities after stumbling sales amid the pandemic.

While average home attendance plummeted to 27th among the 30 NBA teams this season, the team has a pricey non-relocation agreement through the 2031-2032 season and has recently embarked on a $500 million mixed-use facility in San Antonio's La Cantera area.
The Spurs will also have a game in Mexico City on Dec. 17 and a Jan. 13 game at the Alamodome. Tickets for those go on sale Sept. 10 and Sept. 1, respectively.