Get connected with our daily update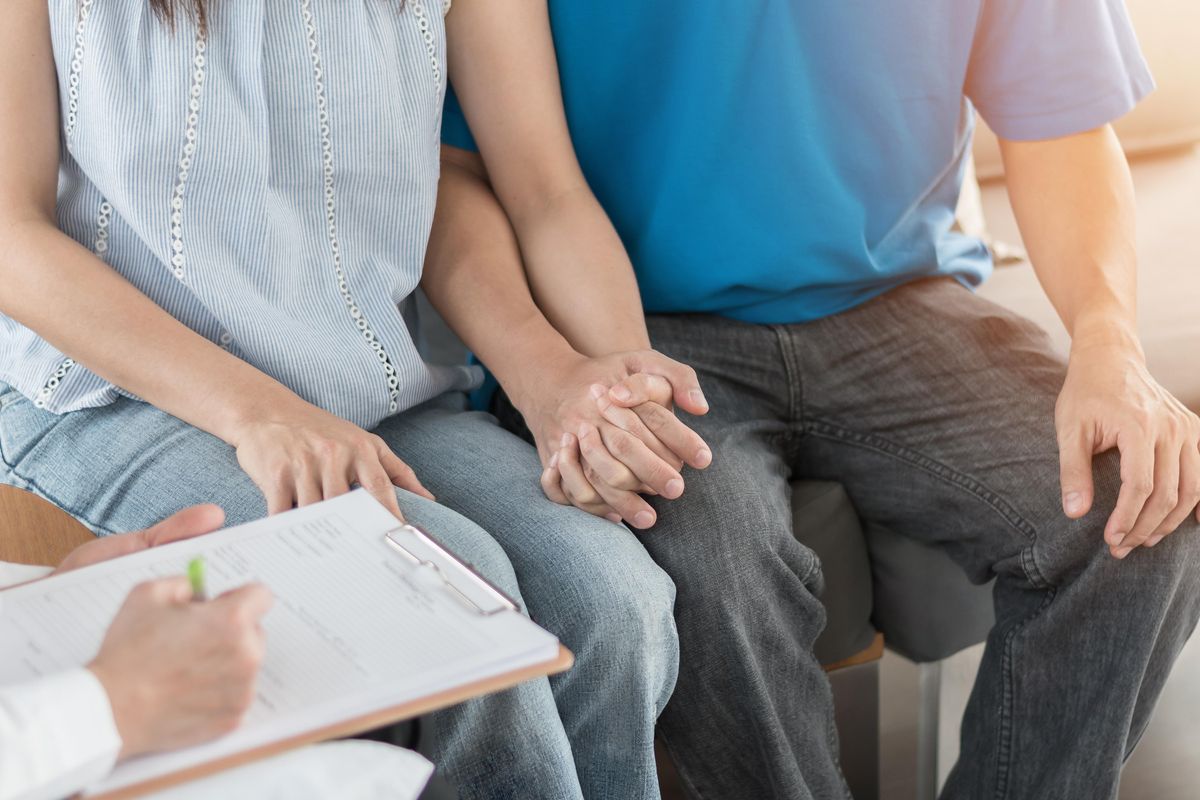 (Shuttershock)
Caitlin Nelson's frustration peaked as her physician's advice bounced around the exam room: Nelson and her husband should look into donor eggs or adoption. For the 35-year-old Austin resident, the moment catalyzed Nelson to tackle infertility head on.
---
"It was hard," Nelson said in an interview. She and her husband miscarried and tried in vitro fertilization, IVF, four times before having a successful pregnancy.
According to the international journal Fertility and Sterility, one in six couples are affected by infertility. Despite the commonness of infertility, some say there is a stigma around talking about it. Families often have a hard time finding useful resources and a supportive community.
As Nelson researched her options, she consulted her coworker Emily Ellis, with whom she had a close relationship. Ellis, a 34-year-old Maryland resident, said that she had similarly found the process challenging.
"Should we just build something?" Nelson asked Ellis. In May, 2018, the two began to write a business plan for an app.
Two years later in November 2020, they launched Posy Fertility. The app contains infertility resources, community discussion boards and a scheduling component to keep track of ovulation, medication and more.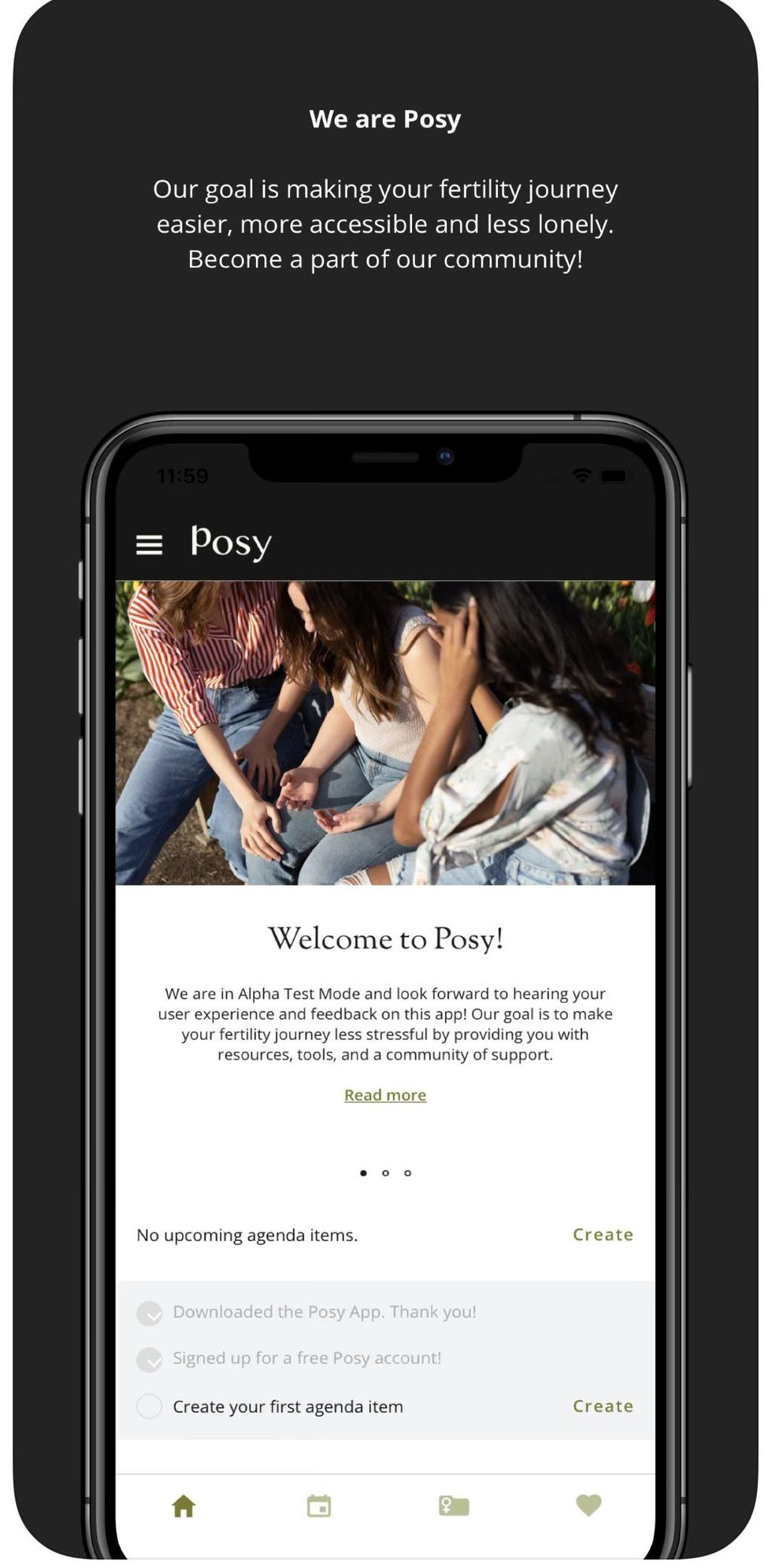 (Caitlin Nelson)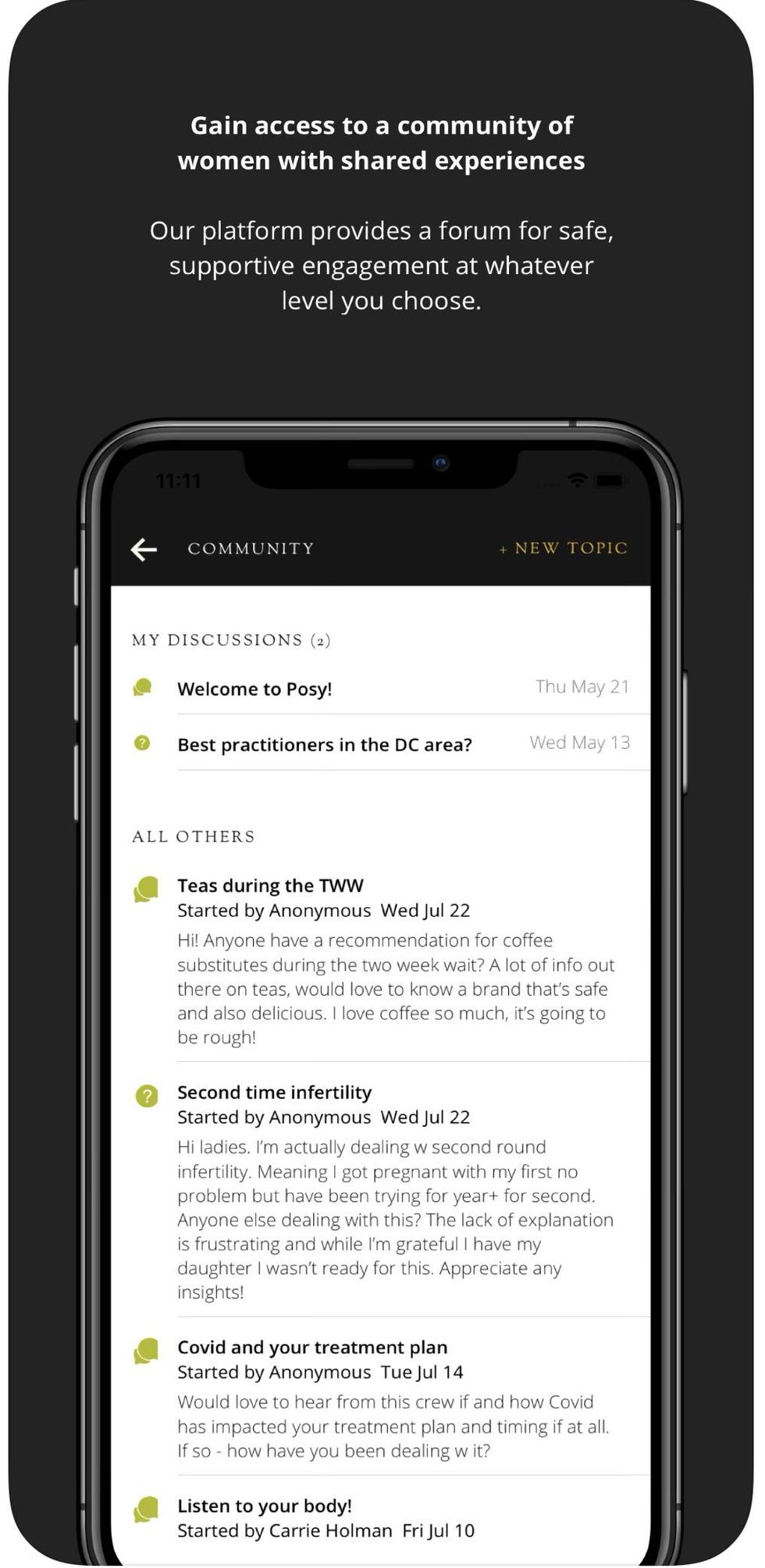 (Caitlin Nelson)
Nelson and Ellis have sought to do the research for app users by partnering with fertility experts like Fertility Within Reach, a nonprofit dedicated to improving access to fertility treatment and preservation.
"There needs to be resources that empower people to get the information that can help them ask the right questions of their doctors and nurses," said Davina Fankhauser, executive director of Fertility Within Reach.
Misty Reed, owner of Austin Acupuncture Studio, has used traditional Chinese medicine to help Austin families with fertility for over a decade.
She found that some people found shame in discussing infertility. The shame dissipates when families, and women in particular, discover that other people around them struggle with the same issue, she said.
"It's so sad. It's all compounding the issue of not enough communication," Reed added.
Some see slow improvement in the openness of discussing fertility. Dr. Nicole Noyes, system chief for reproductive endocrinology and infertility at Northwell Health in New York, said the stigma has faded during her almost 30 years of practice. However, she often sees her patients turn to the Internet to help inform their decisions and keep track of their ovulation cycle.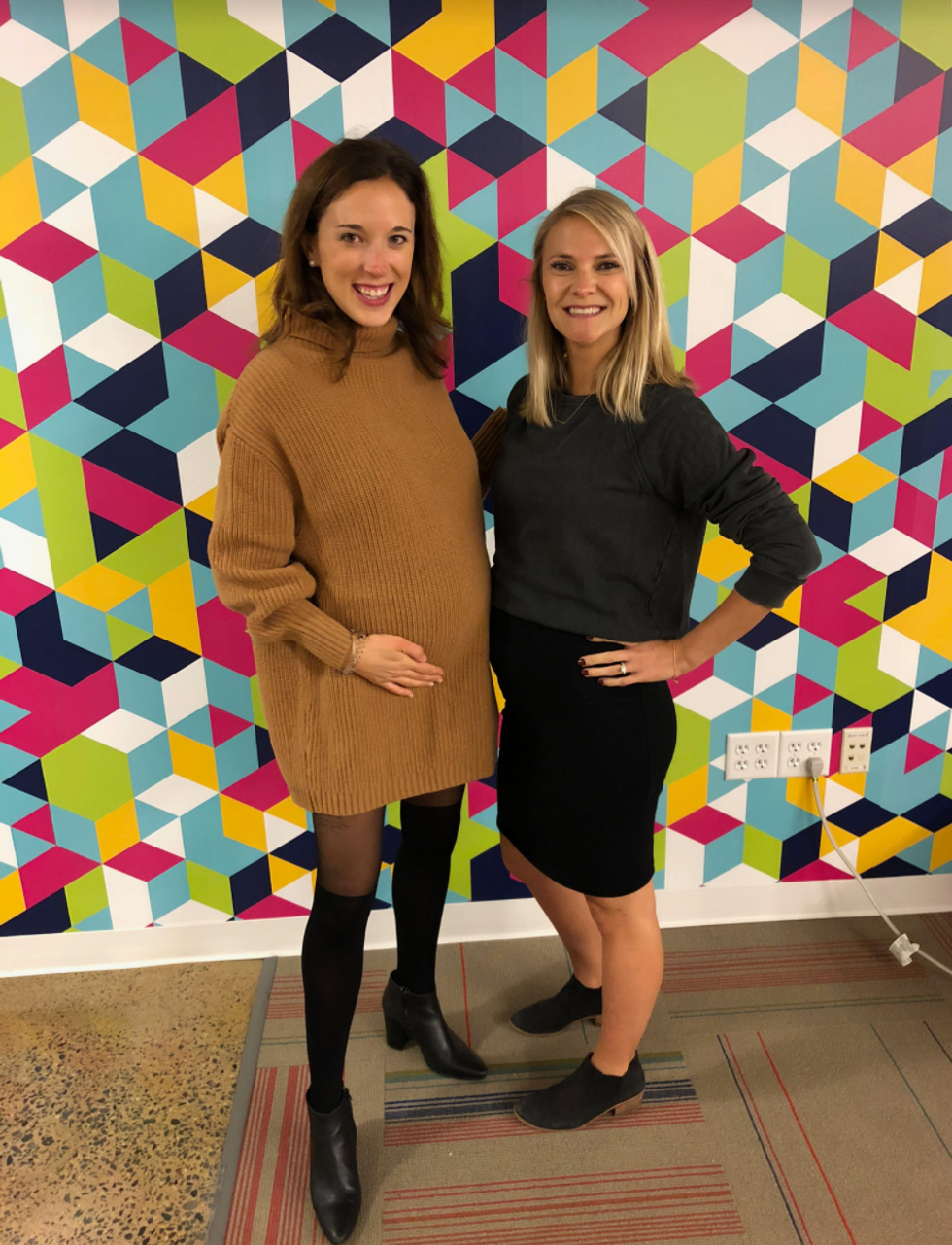 Emily Ellis and Caitlin Nelson
"Women are incredibly resourceful," Noyes added.

Nelson and Ellis now have toddlers, meaning they juggled childcare amid a pandemic and their current jobs while launching the app.
The pair's successful pregnancies further motivated them to ensure families experiencing problems with their fertility have access to the resources they need.
"The app launch has been a huge creative relief for me in one of the most challenging years of my life," Nelson said. "I'm excited to bridge the communication gap and remove the stigma around talking about infertility."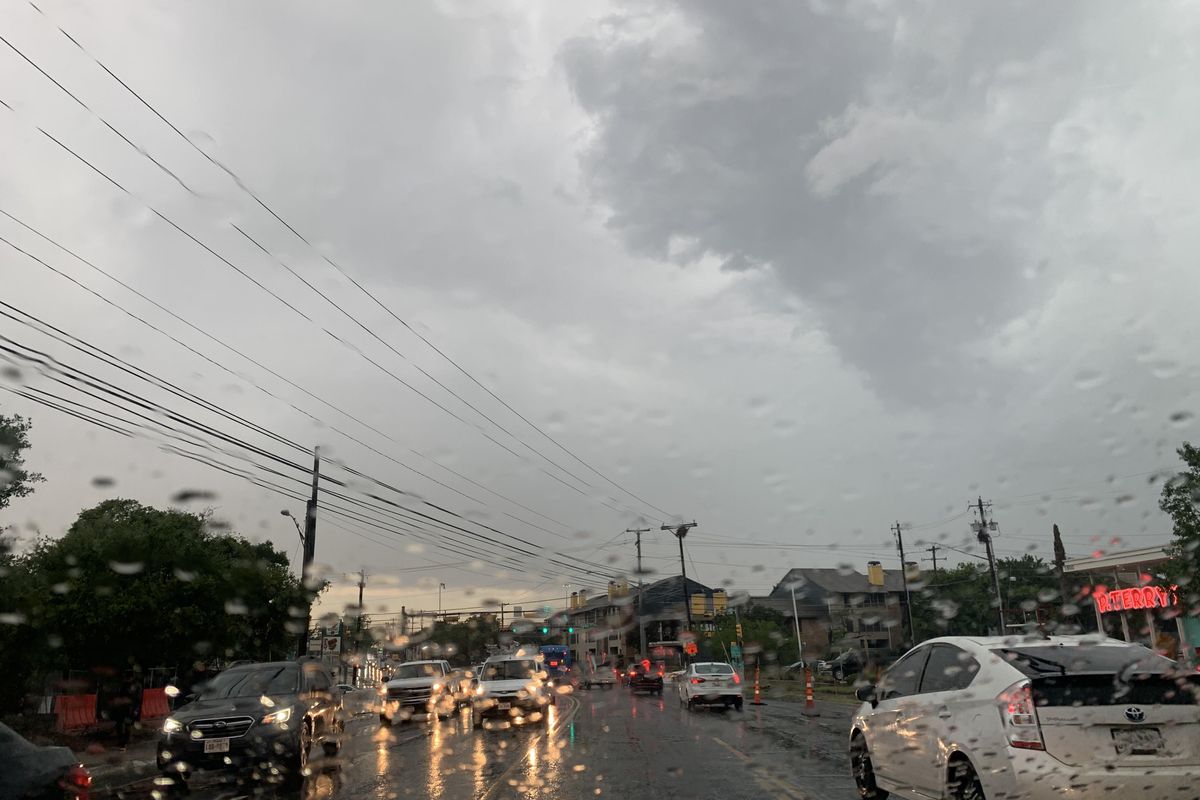 The record-breaking heat seen last week is officially coming to a halt as some much-needed rain is expected in Austin from Monday through Wednesday.
The National Weather Service has issued a Hazardous Weather Outlook for Central Texas as thunderstorms headed this way could be strong to severe.
Thunderstorms are forecast to begin in the west around 6 p.m. Monday, bringing about a half-inch of rain through the night. Then Tuesday, thunderstorms will likely begin after 1 p.m. lasting through the night. Temperatures on Monday and Tuesday will be in the mid-80s before dropping to the mid-70s on Wednesday. Wednesday will also bring rain and thunderstorms in the morning before clearing out.
Rainfall chances will increase today beginning in the west before spreading east. Rain chances remain elevated through tonight and then again tomorrow and tomorrow night. Strong to severe storms and locally heavy rain will be possible from the stronger activity. pic.twitter.com/f8OpN50dkX
— NWS Austin/San Antonio (@NWSSanAntonio) May 23, 2022
The rain comes after a dry spring that has pushed drought conditions from moderate to severe, according to the U.S. Drought Monitor. Lake Travis has dropped to its lowest level in almost 4 years as a result.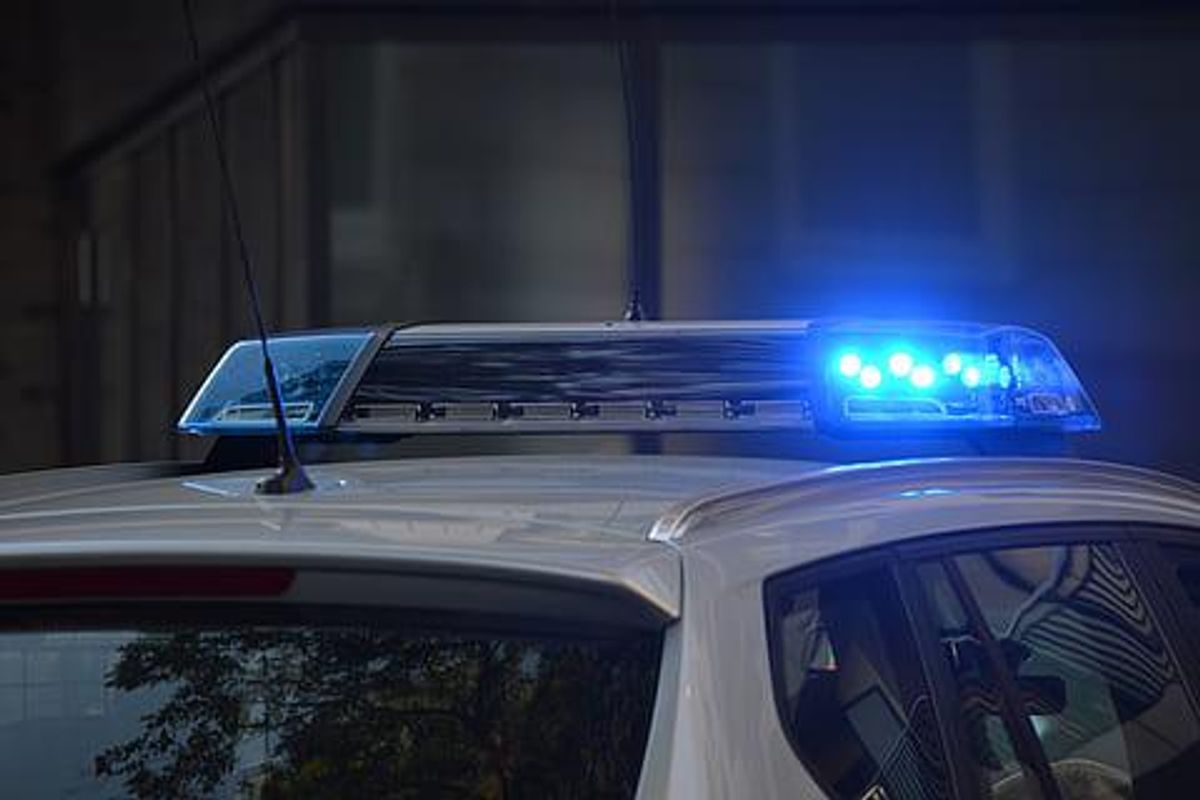 A suspect is in custody after two were shot near Republic Square Park in downtown Austin Monday morning.
The Austin Police Department responded to a call at Fourth and Guadalupe streets just before 7:45 a.m. According to Austin-Travis County EMS, both were taken to the hospital. One person sustained life-threatening injuries while the other did not.
APD then conducted a search for the suspect, who was found and brought into custody at around 10:15 a.m.