Get connected with our daily update
After two straight losses, Austin FC is set to take on one of three still-undefeated MLS clubs this weekend. It's not all doom and gloom, however—Nashville SC may be unbeaten, but they've logged just one win and four draws this season.
---
Austin FC will also have their "ringleader" Alex Ring back in patching up a hole in midfield that gave LA Galaxy the leg up in last week's match.
Hector Jimenez's injury that saw him leave the match in a stretcher has been determined as an MCL tear in one of the latest defender injuries. A few weeks ago, left back Ben Sweat suffered an ACL injury that left Zan Kolmanic in his stead, and defender Freddy Kleemann has been put on loan to USL side Memphis 901 FC. It goes without saying that defensive depth is stretched thin.
The club will play fellow expansion club Nashville SC for their sixth-straight road match at 8 p.m. on Sunday.
What to expect
If you thought the scenes were wild at 40% capacity...https://t.co/IMPnjp3AQqpic.twitter.com/DnxAsKH7FJ

— Nashville SC (@NashvilleSC) May 19, 2021
Nashville SC is the most recent expansion club in MLS aside from Austin, and despite a rocky start, the club managed to play 23 matches in the fall of 2020, finishing 7th in the Eastern Conference to earn a playoff berth.
A strong defense and 4-4-2 formation led the team to a scoreless draw against Real Salt Lake City last weekend, and the club has had two of the past three matches end in goose eggs (0-0).
Nashville's defensive cornerstone is Walker Zimmerman, a 27-year-old center back who scored the first goal in the expansion team's history and was named to the 2020 MLS Best XI last season. Alongside keeper Joe Willis, Nashville has proven it has few holes on its back end.
The club has dominated offensively in several matches this season as well. Nashville is likely to go back to their traditional 4-3-2-1 formation this week with Designated Player Hany Muktar back on the pitch, and the club has outshot its past opponents 34-12 this season.
Another formidable threat comes from off the pitch. Nashville knows how to dominate in its home stadium, and Austin FC is at a significant exhaustion disadvantage as it heads into its sixth straight road match. The Yellow-and-Blue is sure to clash with Verde, however, as hundreds of members of Austin FC's fan club take to the stadium for their #NashVERDE event.
On Austin FC's side, keeper Brad Stuver has kept the club in many matches with his spectacular saves, and he'll be a threat if Nashville continues to struggle in the final third.
Projected starting lineup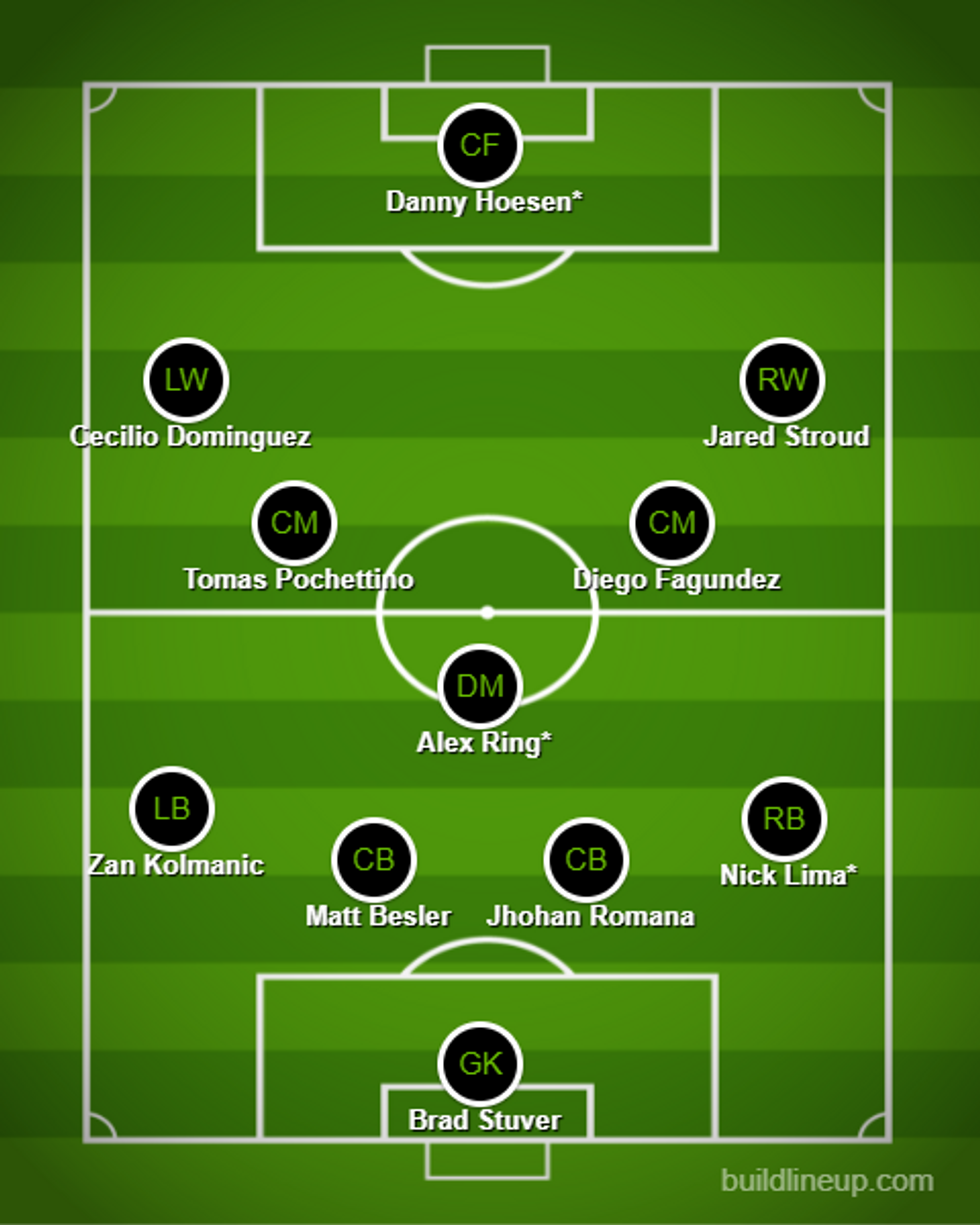 Ring is back! The captain's absence against LA Galaxy due to two yellow cards was certainly felt last weekend, and the defensive midfielder is certain to be back on the pitch to secure the midfield.
Danny Hoesen graced the crown off the pitch once again last week after Jon Gallagher stayed home on injury. However, Head Coach Josh Wolff said they're "hopeful" that Gallagher will get back into training this week. It's still unclear who will take the striker spot: neither have quite gotten their groove as a top scorer.
Sub Kekuta Manneh was a surprise threat against the Galaxy, making three threatening shots against the club in just ten minutes. While it's unlikely he'll start, he earned a double take from many who may have discounted him in the past, and Wolff was impressed with his performance.
"He's got good individual quality and his ability to combine and go 1-v-1 is nice," Wolff said. "I think he's certainly created some chances."
Nick Lima is almost certain to be at right back once again after Jimenez's injury, and the back line will need to hold on tightly to this formation as both Jimenez and Sweat heal.
Injuries and exhaustion are key threats to Austin FC's growth, but Wolff said that the club is still able to refresh as they continue to build on their identity.
"We're always going to be aware of our freshness," Wolff said. "These teams are amped up, they're at home, and they're all good opponents. So we've got to be at our very best, and we're still learning what that looks like. That's part of the challenge each week."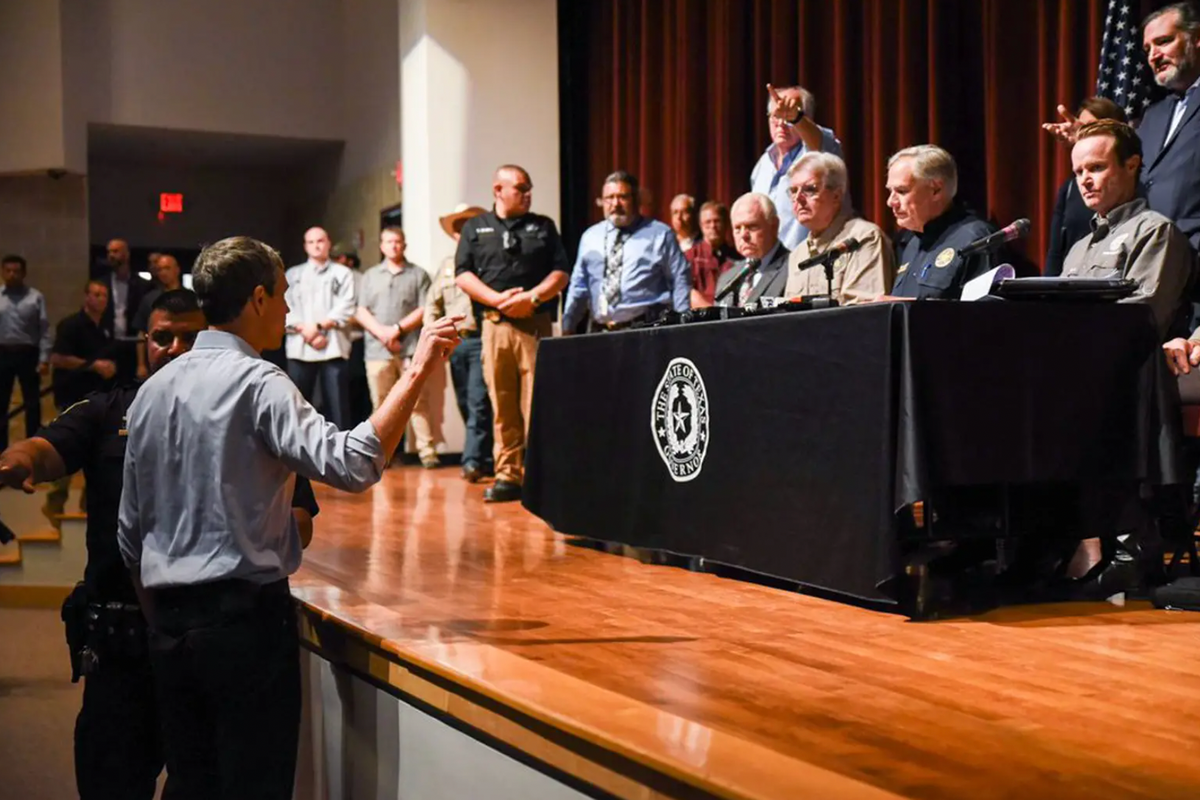 By Patrick Svitek
Beto O'Rourke caused a dramatic scene on Wednesday when he angrily confronted Gov. Greg Abbott at his news conference about the Uvalde school shooting, yelling, "This is on you."
After Abbott was done giving his initial remarks, O'Rourke approached the stage and told Abbott he was "doing nothing" to combat gun violence. He said the Uvalde massacre, in which a gunman killed 19 children and two adults, was "totally predictable."
Some of the Republican officials onstage with Abbott quickly denounced O'Rourke, telling him to go away. Another man onstage used expletives to criticize O'Rourke for interrupting the event.O'Rourke was eventually escorted away amid the unruly scene.
"I can't believe that you're a sick son of a bitch that would come to a deal like this to make a political issue," Uvalde Mayor Don McLaughlin told O'Rourke at one point.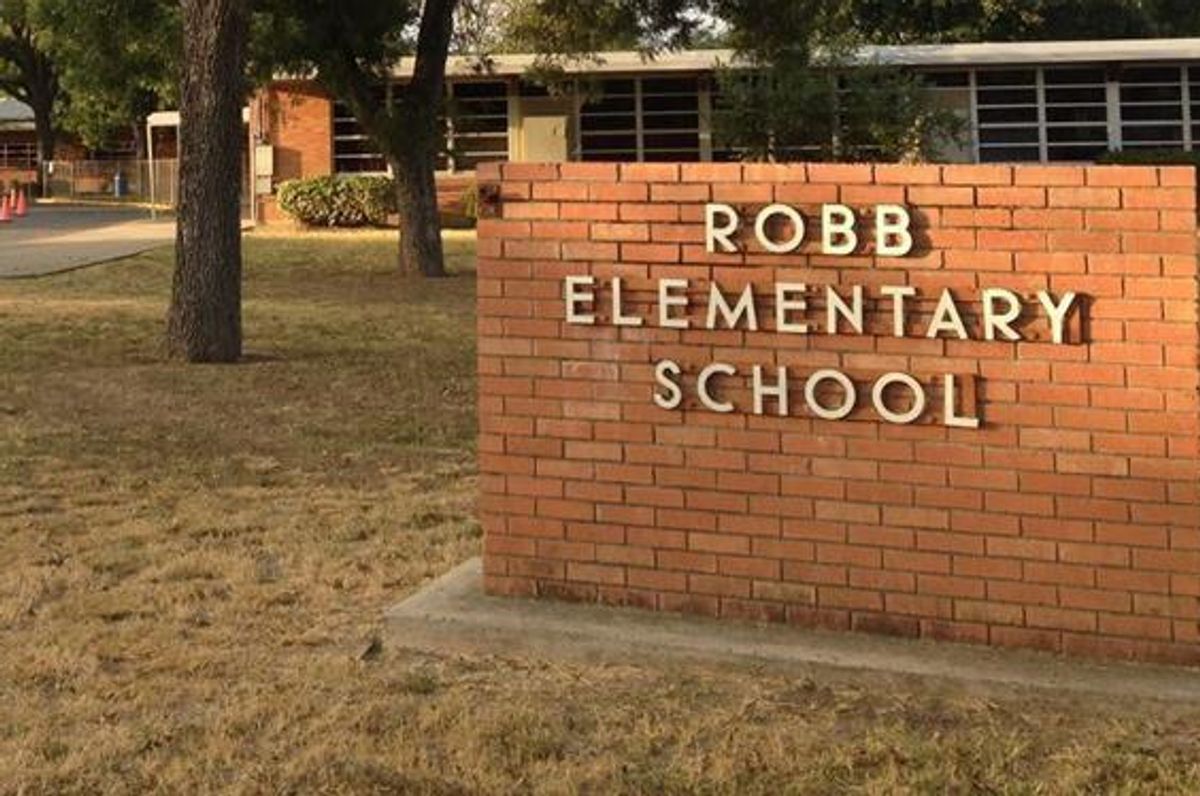 Nineteen kids and two adults are dead after a shooting at Robb Elementary School in Uvalde, Texas—a small town an hour and a half west of San Antonio—on Tuesday afternoon.
Gov. Greg Abbott said the suspect, 18-year-old Salvador Ramos, is believed to have been killed by the police. The Uvalde Police Department said the shooting began at 11:43 a.m. Tuesday.
"What happened in Uvalde is a horrific tragedy that cannot be tolerated in the state of Texas," Abbott said. "He shot and killed—horrifically, incomprehensibly."

Texans are grieving for the victims of this senseless crime & for the community of Uvalde.

Cecilia & I mourn this horrific loss & urge all Texans to come together.

I've instructed @TxDPS & Texas Rangers to work with local law enforcement to fully investigate this crime. pic.twitter.com/Yjwi8tDT1v
— Greg Abbott (@GregAbbott_TX) May 24, 2022
According to University Health Hospital officials, a 66-year-old woman and 10-year-old girl arrived in critical condition. Uvalde Memorial Hospital reportedly received 13 children for treatment and two individuals who were already deceased. At the time, it was believed 14 had died in this shooting.

The shooter prompted a lockdown at the elementary school of just under 550 students, with San Antonio Police sending SWAT, and Eagle chopper and Crime Scene Investigators.
According to White House press secretary Karine Jean-Pierre, President Joe Biden has been briefed on the tragedy and "His prayers are with the families impacted by this awful event, and he will speak this evening when he arrives back at the White House."
At 21 deaths, it is the deadliest school shooting in Texas and one of the deadliest in the U.S. since 26 at Sandy Hook Elementary lost their lives. This is the U.S.'s 213th mass shooting of 2022.