Get connected with our daily update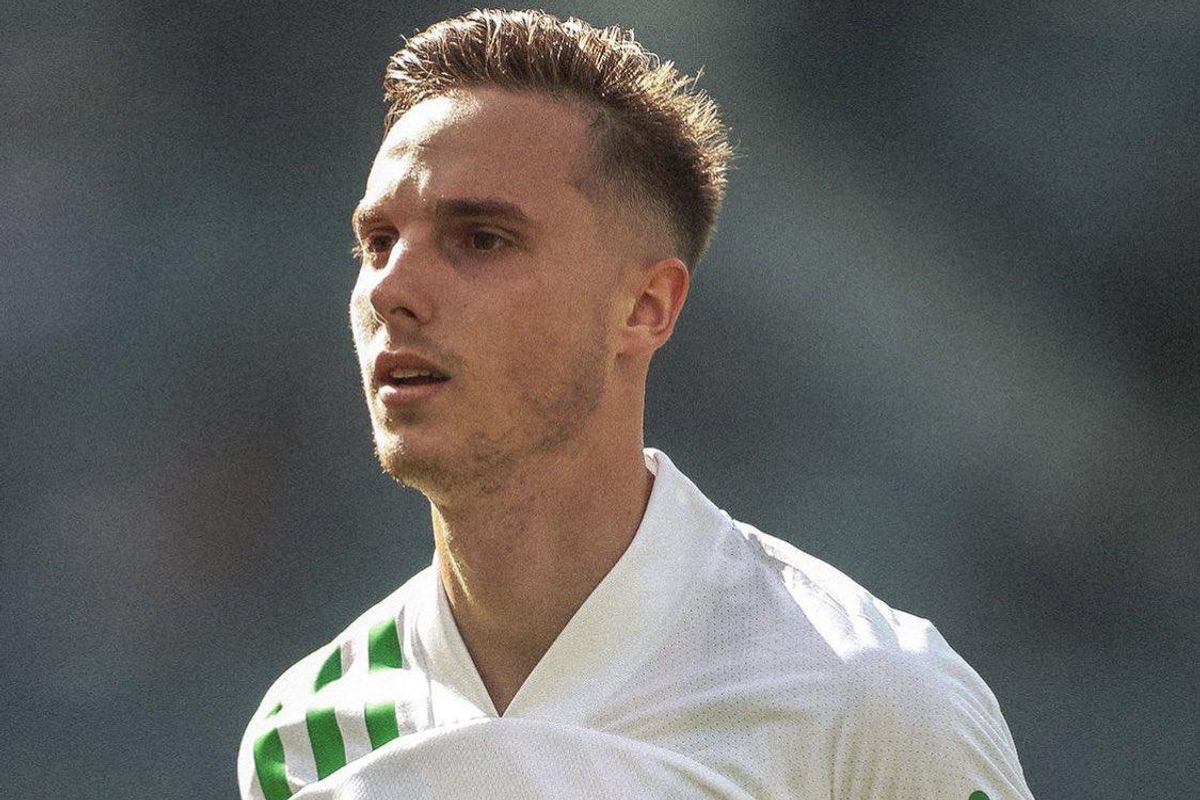 (Austin FC/Twitter)
Jersey Number: 21
Hometown: Murska Sobota, Slovenia
Position: Defender
Age: 21
Former club: NK Maribor
---
Background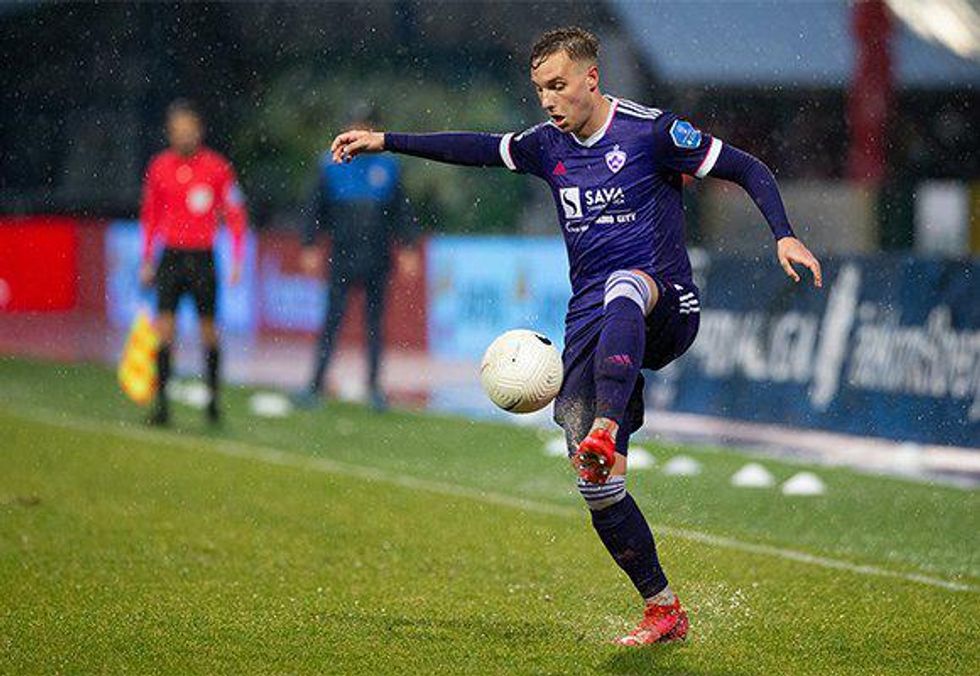 (NK Maribor/Twitter)
Žan Kolmanič may have been the latest to join Austin FC's training camp, but he's already made immediate impact. The 21-year-old hopped on a plane to Austin straight from the UEFA U-21 Championships where he represented his home country of Slovenia.
Before Austin, Kolmanič spent four seasons with NK Maribor, a 15-time championship team in the Slovenian premier league PrvaLiga, logging six assists with the club. Kolmanič started in 43 of his 45 matches played and helped guide the team to yet another PrvaLiga Championship as a 19-year-old in 2018-19.
Kolmanič has also represented his country on the international level. As he grew up, Kolmanič logged almost as many appearances with the U-16, U-17, U-18, U-19 and U-21 Slovenian National teams as he has professionally. He's played in 39 international matches and most recently participated in three matches against Italy, Spain and the Czech Republic in the U-21 Championships in March.
Without breaking stride, Kolmanič came to Austin and quarantined before joining the inaugural Austin FC roster. Kolmanič said he's glad to have played a final season with Maribor to get him ready for the MLS.
"I have a lot of games already this year, (so) I'm ready," Kolmanič said. "I was in the rhythm with the game, so it was really, really good for me to join the team."
With Austin FC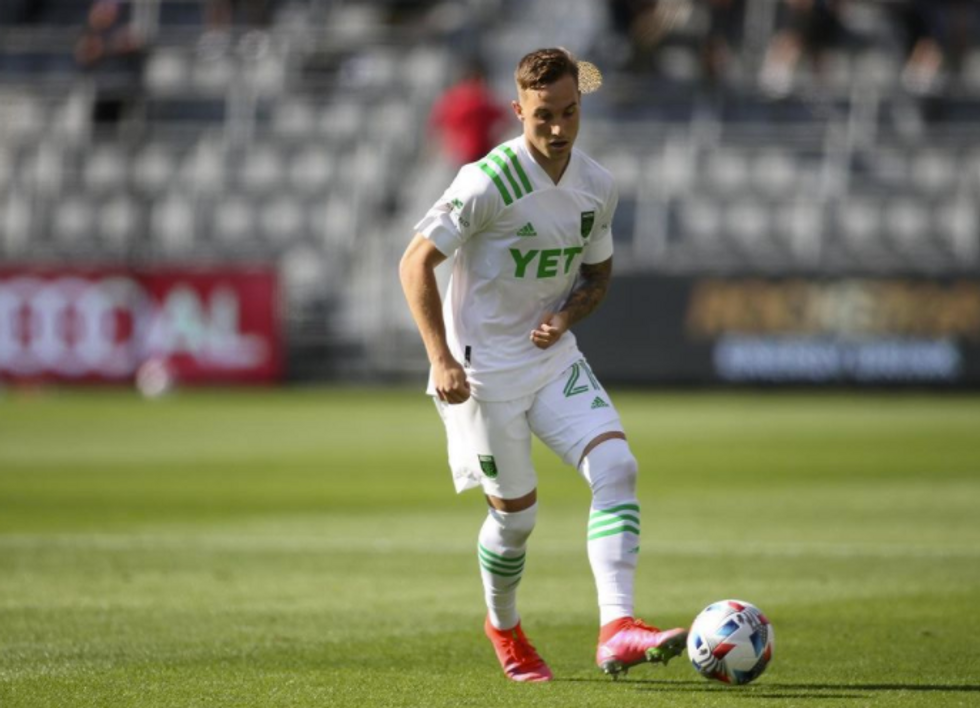 (Zan Kolmanic/Instagram)
Kolmanič was added to the roster as more of a depth player than a starter, but he was called up prematurely when fellow left back Ben Sweat suffered an ACL tear in the beginning of the Colorado Rapids match. Kolmanič entered with composure and energy, quickly filling in Sweat's shoes.
Kolmanič said he's happy to match the faster tempo of MLS play and credits his calmness and his teammates for his quick adjustment.
"I can say that I'm calm with the ball," Kolmanič said. "I think I make good decisions on the pitch, and, of course, trying to help with energy for all of us teammates, they've all been great to me. We connect and you saw it on the pitch against LAFC and Colorado."
With Sweat out for the season, Kolmanič is likely to start at left back for the rest of the season. It's been all but confirmed by Wolff, who said Aedan Stanley and Hector Jimenez could also get minutes at the position as well.
Even though he missed much of preseason, Wolff said he may be the fittest on the team since he's fresh out of a season with NK Maribor. Kolmanič is also a standout due to his ability to provide chances on goal to his teammates; against LAFC, he provided five crosses in his MLS debut, and he was able to do more of the same as he subbed in for Sweat to help ATXFC to a 3-1 victory.
Off the pitch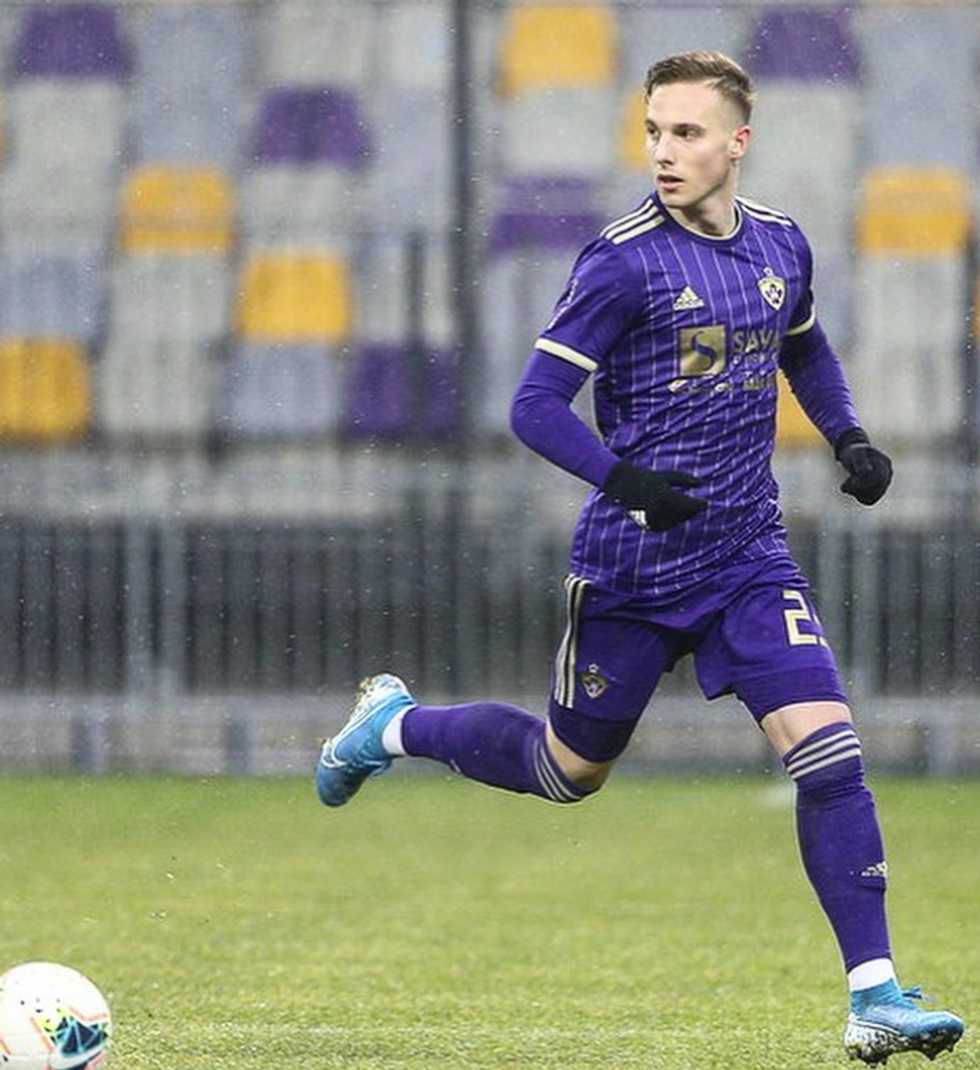 (Zan Kolmanic/Instagram)
A native of Murska Sobota, Slovenia, Kolmanič is one of three Europeans to join the club. Most players speak English or Spanish, and Kolmanič is the only Slovenian speaker on the club, though he speaks English as well. Still, Kolmanič said it's not hard for the players to communicate on the pitch.
"We make it work," Kolmanič said. "On the field, you just see how how we play and you see the movements of the player, so we don't really need to speak that much."
While it's a big adjustment to be in the States, Kolmanič said he's better off here as Slovenia enters a lockdown.
"I escaped lockdown in Slovenia when I left and here is more open and everything," Kolmanič said. "And we got the vaccines, (so) I think, for me, it's better to be right here."
He's also on the younger end of the lineup. At 21, Kolmanič is one of six under-22 players on Austin FC's roster, and he's one of several to make his MLS debut this season. As the league continues to grow, Kolmanič said he's happy to have the opportunity to play here. As for the future?
"We will see," Kolmanič said. "I'm just trying to make an impact in the game."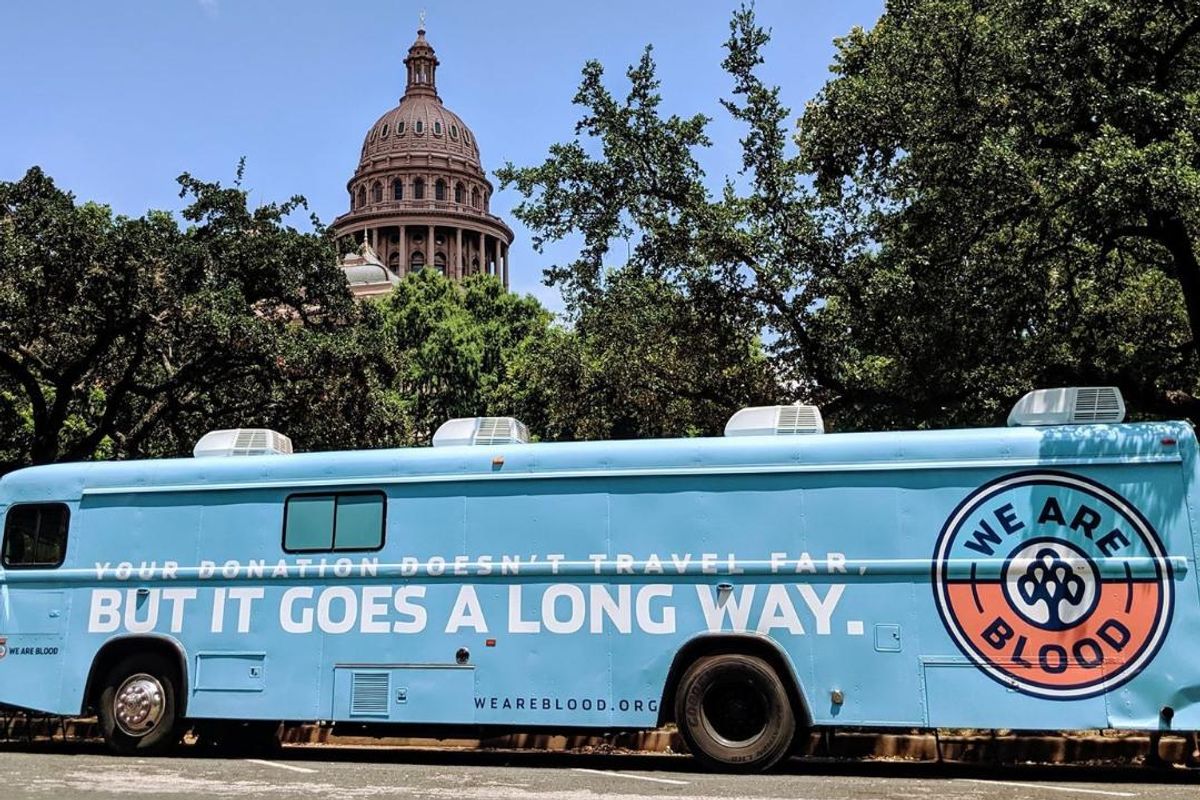 Communities are rallying together after an 18-year-old shot and killed 19 students and two teachers at Robb Elementary School in Uvalde, Texas.
Funds from organizations all around the state–including from Austin's own Los Verdes–are being raised to support families affected by the tragedy. Here's how you can help.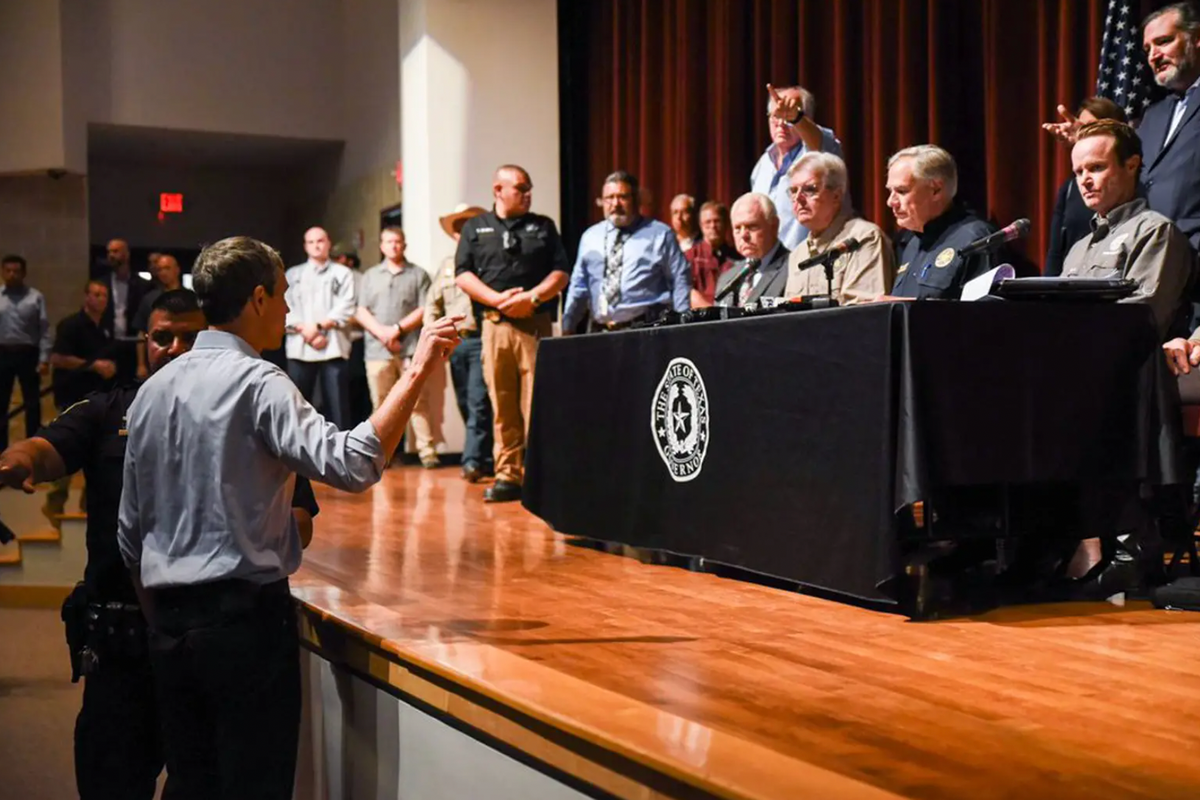 By Patrick Svitek
Beto O'Rourke caused a dramatic scene on Wednesday when he angrily confronted Gov. Greg Abbott at his news conference about the Uvalde school shooting, yelling, "This is on you."
After Abbott was done giving his initial remarks, O'Rourke approached the stage and told Abbott he was "doing nothing" to combat gun violence. He said the Uvalde massacre, in which a gunman killed 19 children and two adults, was "totally predictable."
Some of the Republican officials onstage with Abbott quickly denounced O'Rourke, telling him to go away. Another man onstage used expletives to criticize O'Rourke for interrupting the event. O'Rourke was eventually escorted away amid the unruly scene.
"I can't believe that you're a sick son of a bitch that would come to a deal like this to make a political issue," Uvalde Mayor Don McLaughlin told O'Rourke at one point.