Austonia AM
100% Austin news, info, and entertainment, straight to your inbox at 6 a.m. every morning.
In five minutes, you're fully informed and ready to start another great day in our city.
Get connected with our daily update
(Austin FC/Twitter)
Jersey Number: 21
Hometown: Murska Sobota, Slovenia
Position: Defender
Age: 21
Former club: NK Maribor
---
Background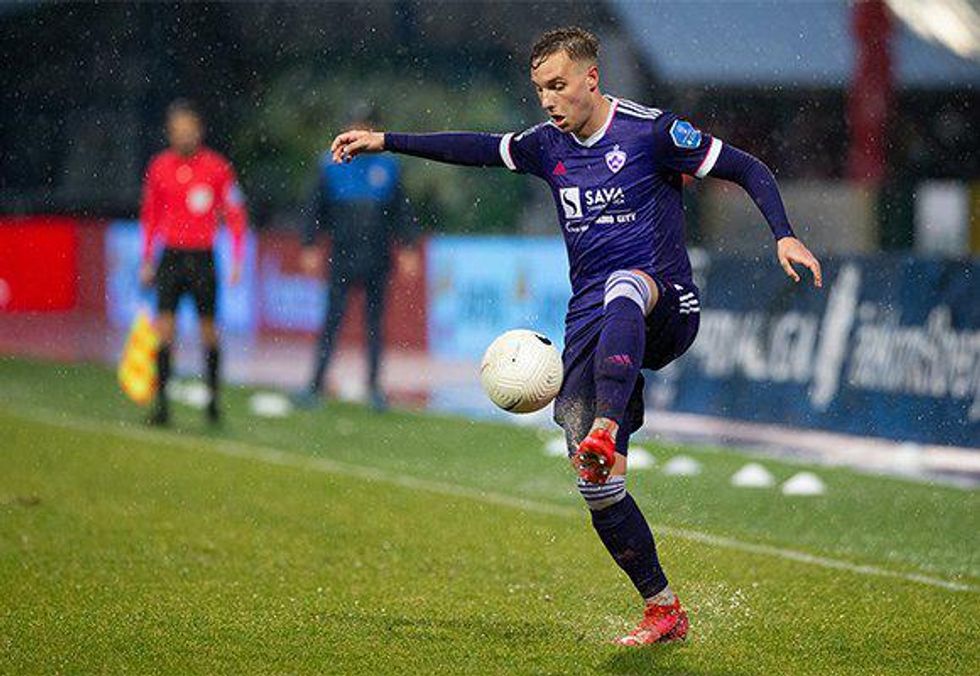 (NK Maribor/Twitter)
Žan Kolmanič may have been the latest to join Austin FC's training camp, but he's already made immediate impact. The 21-year-old hopped on a plane to Austin straight from the UEFA U-21 Championships where he represented his home country of Slovenia.
Before Austin, Kolmanič spent four seasons with NK Maribor, a 15-time championship team in the Slovenian premier league PrvaLiga, logging six assists with the club. Kolmanič started in 43 of his 45 matches played and helped guide the team to yet another PrvaLiga Championship as a 19-year-old in 2018-19.
Kolmanič has also represented his country on the international level. As he grew up, Kolmanič logged almost as many appearances with the U-16, U-17, U-18, U-19 and U-21 Slovenian National teams as he has professionally. He's played in 39 international matches and most recently participated in three matches against Italy, Spain and the Czech Republic in the U-21 Championships in March.
Without breaking stride, Kolmanič came to Austin and quarantined before joining the inaugural Austin FC roster. Kolmanič said he's glad to have played a final season with Maribor to get him ready for the MLS.
"I have a lot of games already this year, (so) I'm ready," Kolmanič said. "I was in the rhythm with the game, so it was really, really good for me to join the team."
With Austin FC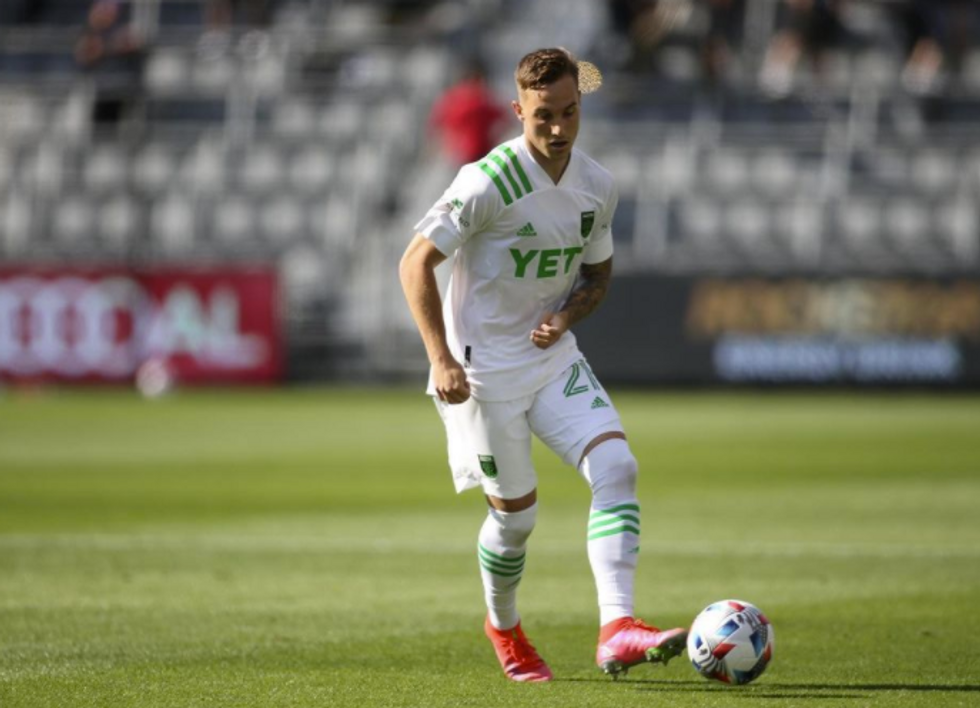 (Zan Kolmanic/Instagram)
Kolmanič was added to the roster as more of a depth player than a starter, but he was called up prematurely when fellow left back Ben Sweat suffered an ACL tear in the beginning of the Colorado Rapids match. Kolmanič entered with composure and energy, quickly filling in Sweat's shoes.
Kolmanič said he's happy to match the faster tempo of MLS play and credits his calmness and his teammates for his quick adjustment.
"I can say that I'm calm with the ball," Kolmanič said. "I think I make good decisions on the pitch, and, of course, trying to help with energy for all of us teammates, they've all been great to me. We connect and you saw it on the pitch against LAFC and Colorado."
With Sweat out for the season, Kolmanič is likely to start at left back for the rest of the season. It's been all but confirmed by Wolff, who said Aedan Stanley and Hector Jimenez could also get minutes at the position as well.
Even though he missed much of preseason, Wolff said he may be the fittest on the team since he's fresh out of a season with NK Maribor. Kolmanič is also a standout due to his ability to provide chances on goal to his teammates; against LAFC, he provided five crosses in his MLS debut, and he was able to do more of the same as he subbed in for Sweat to help ATXFC to a 3-1 victory.
Off the pitch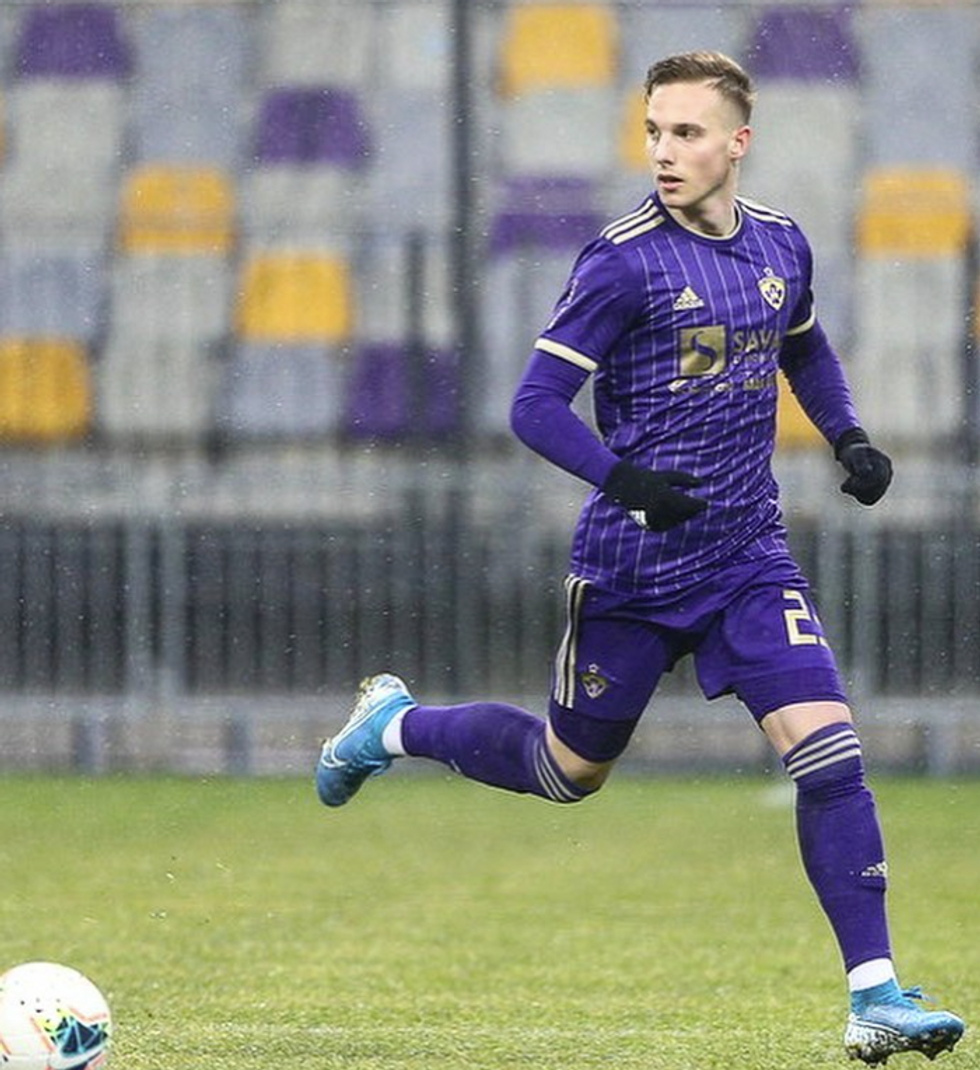 (Zan Kolmanic/Instagram)
A native of Murska Sobota, Slovenia, Kolmanič is one of three Europeans to join the club. Most players speak English or Spanish, and Kolmanič is the only Slovenian speaker on the club, though he speaks English as well. Still, Kolmanič said it's not hard for the players to communicate on the pitch.
"We make it work," Kolmanič said. "On the field, you just see how how we play and you see the movements of the player, so we don't really need to speak that much."
While it's a big adjustment to be in the States, Kolmanič said he's better off here as Slovenia enters a lockdown.
"I escaped lockdown in Slovenia when I left and here is more open and everything," Kolmanič said. "And we got the vaccines, (so) I think, for me, it's better to be right here."
He's also on the younger end of the lineup. At 21, Kolmanič is one of six under-22 players on Austin FC's roster, and he's one of several to make his MLS debut this season. As the league continues to grow, Kolmanič said he's happy to have the opportunity to play here. As for the future?
"We will see," Kolmanič said. "I'm just trying to make an impact in the game."
A week after Texas added two congressional seats and California lost one, state officials reported a population decline in 2020 for the first time in the Golden State's history.
California fell by over 182,000 people from January 2020 to January 2021, dropping almost 0.5% to cap out at around 39.5 million people. It is still the nation's most populous state.
For over thirty years, California has seen more people leave than move in from other states, state officials said, with 6.1 million people moving out and 4.9 million coming in last year. Immigration and births kept California growing, but the state saw a shrink in international migration in 2020 due to COVID and the White House's hold on visas.
Of the steady flow of ex-Californians moving to other states, more are moving to Texas than any other state. Many are relocating to Austin, which has been labeled a "little California" by billionaire resident Elon Musk and continues to grow astronomically.
Meanwhile, California cities including Los Angeles, San Diego, San Jose and San Francisco saw a population decline.
With immigration and state migration on the decline, the Golden State was also hit with a spike in deaths- 51,000 people died from COVID in 2020, and all but seven of the state's counties saw death rates higher than the three-year average.
Still, the California Department of Finance said a "slightly positive annual growth" can be expected next year as the state recovers from COVID deaths and political repercussions.


Ingredients:
1 1/2 oz of hibiscus-infused Tito's Handmade Vodka
2 oz sparkling water
1 oz fresh lime juice
3/4 oz simple syrup
1 tsp allspice dram
Directions: Add infused Tito's Handmade Vodka, lime juice, and simple syrup to a shaker with ice. Shake and strain into a glass over fresh ice. Top with sparkling water, and garnish with a lime slice. Enjoy!
The sun is out, and thousands of Austin FC fans will be as well as Austin FC goes to Kansas to play Sporting Kansas City at 6:30 p.m. on Sunday.
There's plenty of pub partners to choose from, but here's a few watch parties to help you get in on the action.