Get connected with our daily update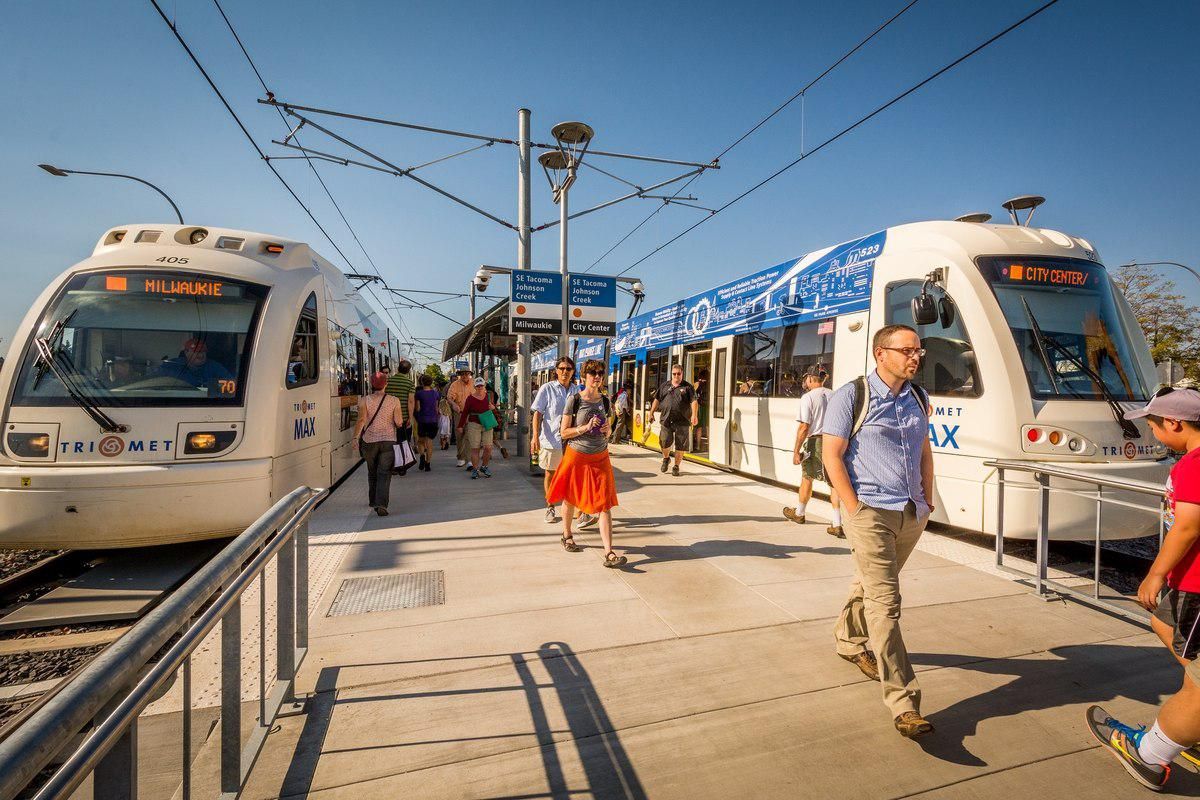 The City of Austin is using $65 million as part of its first round of investments to prevent displacements as Capital Metro carries out its ambitious Project Connect mass transit plan.
---
The city said this is an important milestone for the $7.1 billion project approved by voters in November 2020. This anti-displacement investment built into the plan is just one in a series of installments totaling $300 million that'll be provided over 13 years. Current focus areas include land acquisition, land development and neighborhood-focused programs and projects.
The aim is to get at the root causes of displacement. For one, there's I-35, which has historically separated east and west Austin along race and class lines.
This made the "eastern crescent" a region likely to face displacement, a city report accompanying the investment notes. The area can loosely be defined by having I-35 on the west, US 183 on the north and east and south of US 71. For those swaths of Austin, new problems have risen with the city's growth.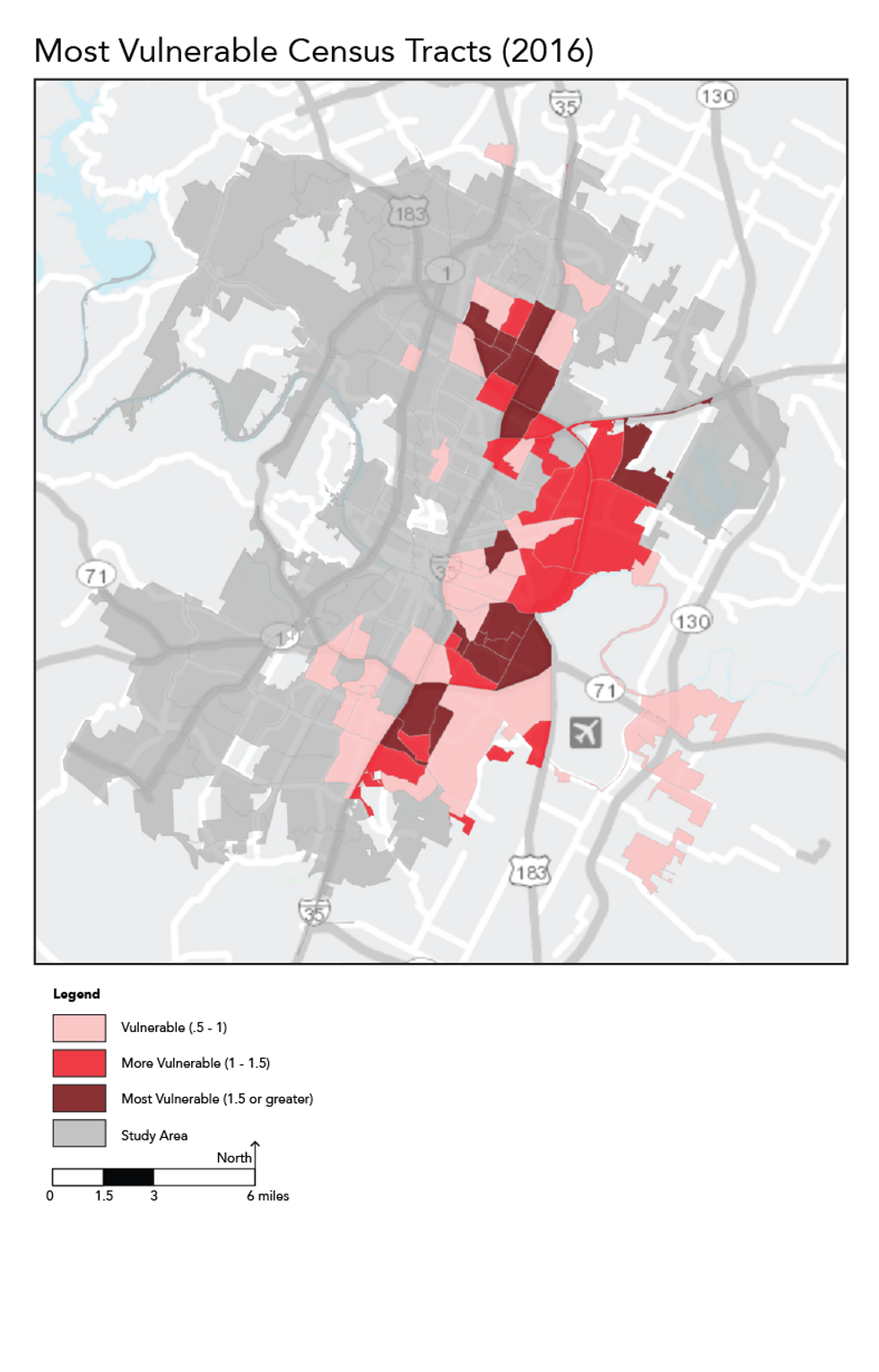 The highlighted areas east of I-35 are known as the Eastern Crescent. (The University of Texas)
The eastern crescent, the report says, "has suffered gentrification and new cycles of displacement out of the area." Research at the University of Texas at Austin has traced the causes of Black communities leaving east Austin to housing affordability and quality of schools.
Nefertitti Jackmon, a community displacement prevention officer with the city, notes that it's not unique to Austin. The environment for today's displacement can be attributed to segregation that was furthered by housing programs in the early 1930s. The policy then refused to insure mortgages in and around Black neighborhoods. In Austin, it was coupled with underinvestment.
"It was redlining that occurred," Jackmon said. "These are things that many communities of color have suffered across the country."
To address this history, anti-displacement efforts have brought on "racial equity catalysts"— 30 community members with lived experiences that could consult on best practices.
The team identified characteristics of people at risk of displacements, like communities of color, low-income households, people without a bachelor's degree and more. The team also looked to other anti-displacement initiatives in cities like Seattle, Portland and Minneapolis as part of their research.
"The equity-based approach utilized in developing this initial anti-displacement funding plan reflects the commitment of all Project Connect partners to developing an equitable program that serves all Austin residents, including those who are most vulnerable," Awais Azhar, chain of the Project Connect Community Advisory Committee said.
Jackmon says the data-informed approach, which can be seen on a map dashboard, helped establish priorities for the initial investments.
"The goal is to look at areas that are vulnerable to displacement," Jackmon said. "So in the chronic areas where displacement has occurred, we want to get ahead of it. To make the best use of the limited powers and resources, our priorities will be in areas that are vulnerable to displacement and facing active displacement risk."
The next anti-displacement investment will be $20 million and is slated for the fiscal year 2023.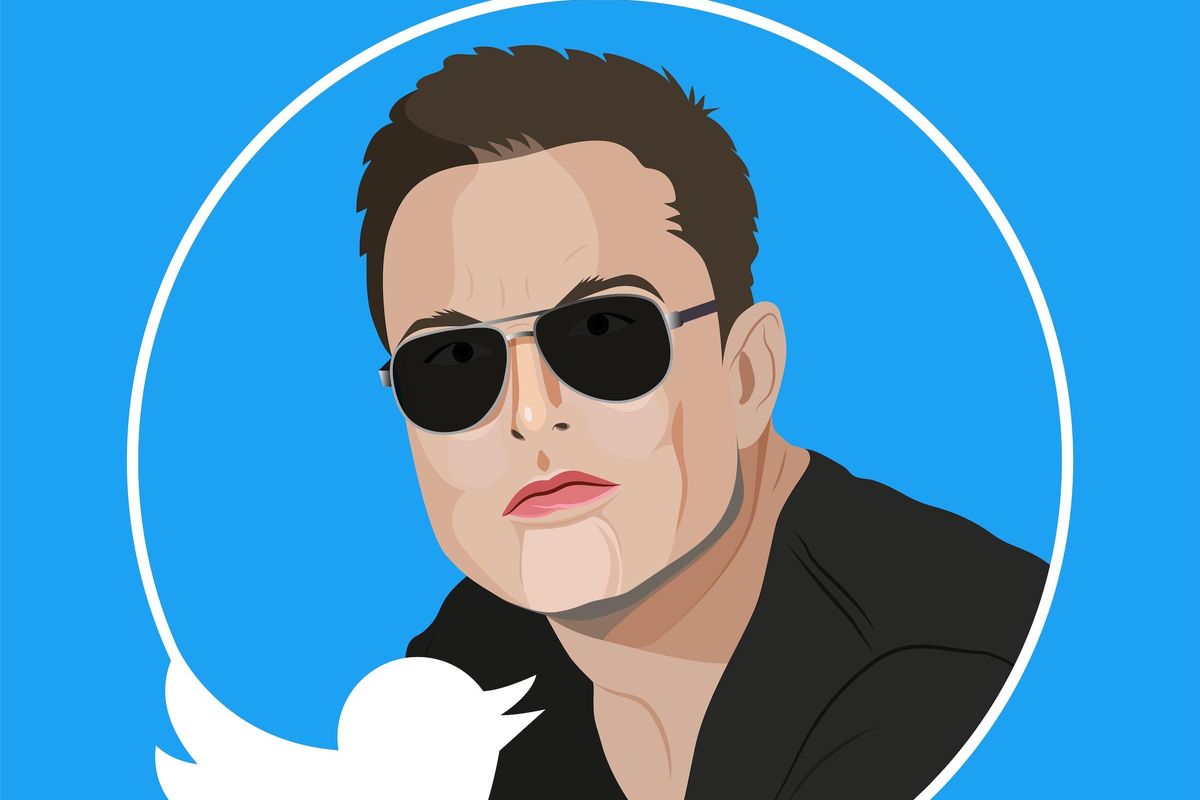 Shutterstock
Elon Musk has proposed once again to buy Twitter for $54.20 a share.
The news that Musk is offering to carry on with the $44 billion buyout was first reported by Bloomberg. Now, a filing with the Securities and Exchange Commission shows Musk made the proposal in a letter to the tech giant on Monday.
The New York Stock Exchange temporarily halted trading in Twitter stock twice Tuesday, first because of a big price move and the second time for a news event, presumably the announcement of Musk's renewed offer.
While the per share offer price on this latest proposal remains the same as the original offer, it's unclear if Musk has made other term changes or if Twitter would reject it. According to other reports, a deal could be reached this week.
The stock closed at $52.00/share Tuesday, indicating market uncertainty around the $54.20 offer.
After Musk informed Twitter of plans to terminate the original agreement in July, Twitter sued. A trial has been expected in Delaware Chancery Court on Oct. 17.
With the proposition of a buyout on the table again, it revives the question of whether Musk might move Twitter from San Francisco to Central Texas.
He's done so with some of his other companies. Tesla's headquarters in southeast Travis County had its grand opening earlier this year and tunneling business The Boring Company moved to Pflugerville. At least two other Musk companies, SpaceX and Neuralink, have a Central Texas presence without being headquartered here.
Technology journalist Nilay Patel this afternoon voiced concerns that owning Twitter and Tesla together could be problematic for Musk, as his Tesla manufacturing facilities in Germany and China are both in countries that have disputes with Twitter over content moderation and censorship.
Telsa shares fell after the Twitter news became public, before rallying to close up, at $249.44.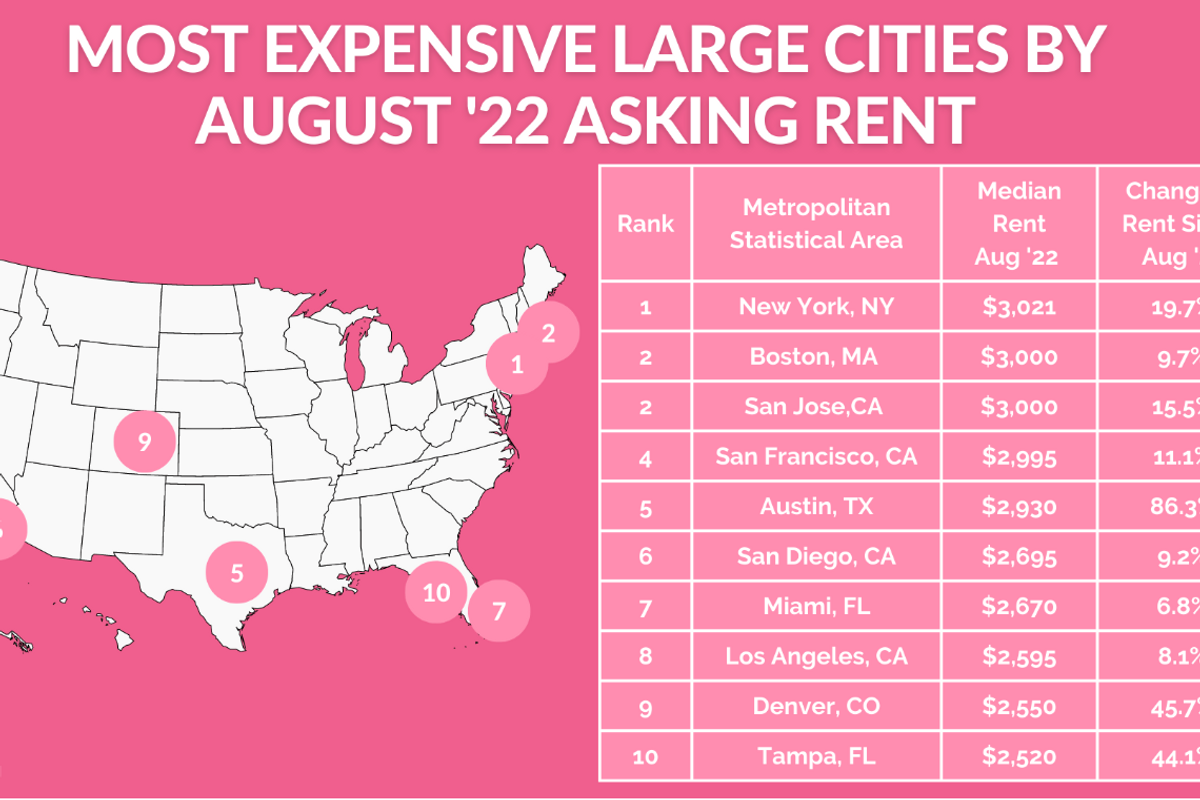 Dwellsy
While searching for a place to live, Austin renters will face monthly rates of nearly $3,000, a recent guide from rental marketplace Dwellsy shows.
The median rent in August this year was $2,930, a more than 86% increase since August 2021. That's $820 more than the nationwide median asking rent in August and puts Austin just below the Bay Area, Boston and New York for large cities with the most expensive asking rent.
"Within this group, Austin, TX stands out for the highest increases in asking rent, which has nearly doubled since this time last year," the study notes.
Outside of those large cities, however, others are seeing even higher rent spikes. Metro areas that ranked above Austin in one-year increases include those like Kansas City, MO with a 112% change in rent since last August and Tucson, AZ with a 124% change.
The data reflects large apartment communities, single-family homes and 2-6 unit buildings.