Get connected with our daily update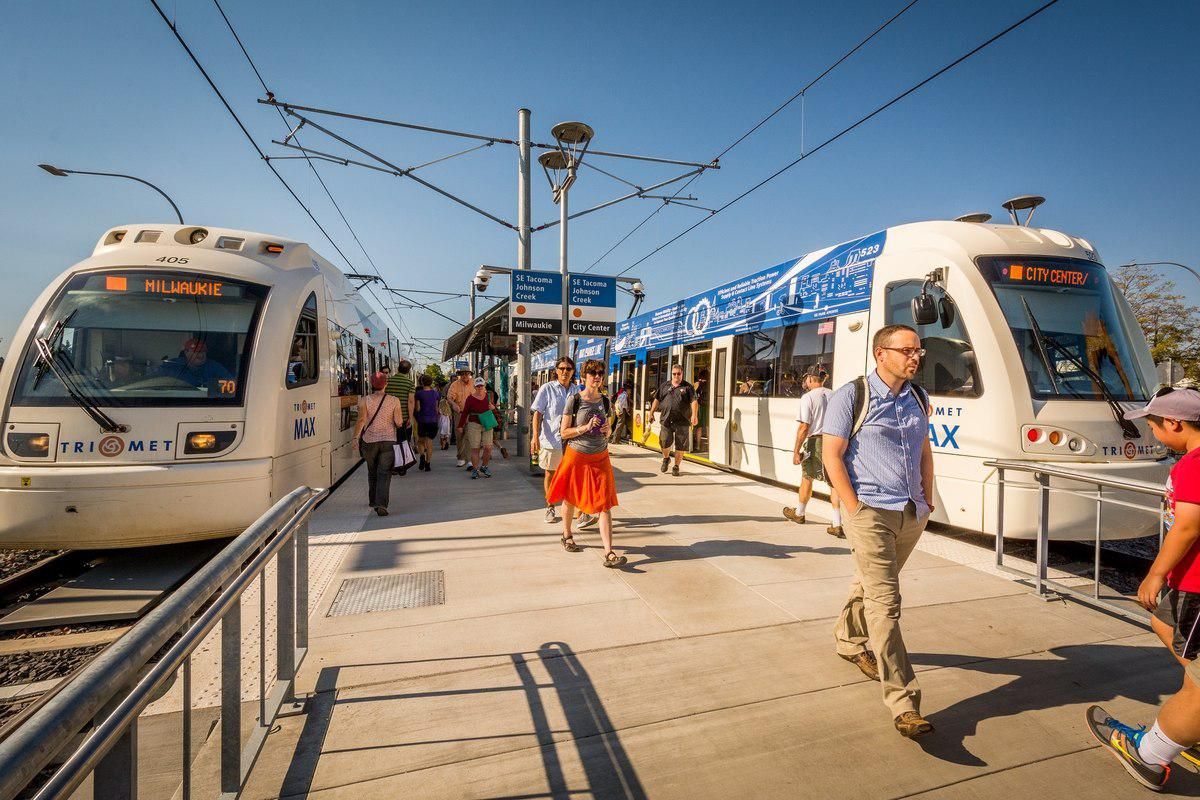 The City of Austin is using $65 million as part of its first round of investments to prevent displacements as Capital Metro carries out its ambitious Project Connect mass transit plan.
---
The city said this is an important milestone for the $7.1 billion project approved by voters in November 2020. This anti-displacement investment built into the plan is just one in a series of installments totaling $300 million that'll be provided over 13 years. Current focus areas include land acquisition, land development and neighborhood-focused programs and projects.
The aim is to get at the root causes of displacement. For one, there's I-35, which has historically separated east and west Austin along race and class lines.
This made the "eastern crescent" a region likely to face displacement, a city report accompanying the investment notes. The area can loosely be defined by having I-35 on the west, US 183 on the north and east and south of US 71. For those swaths of Austin, new problems have risen with the city's growth.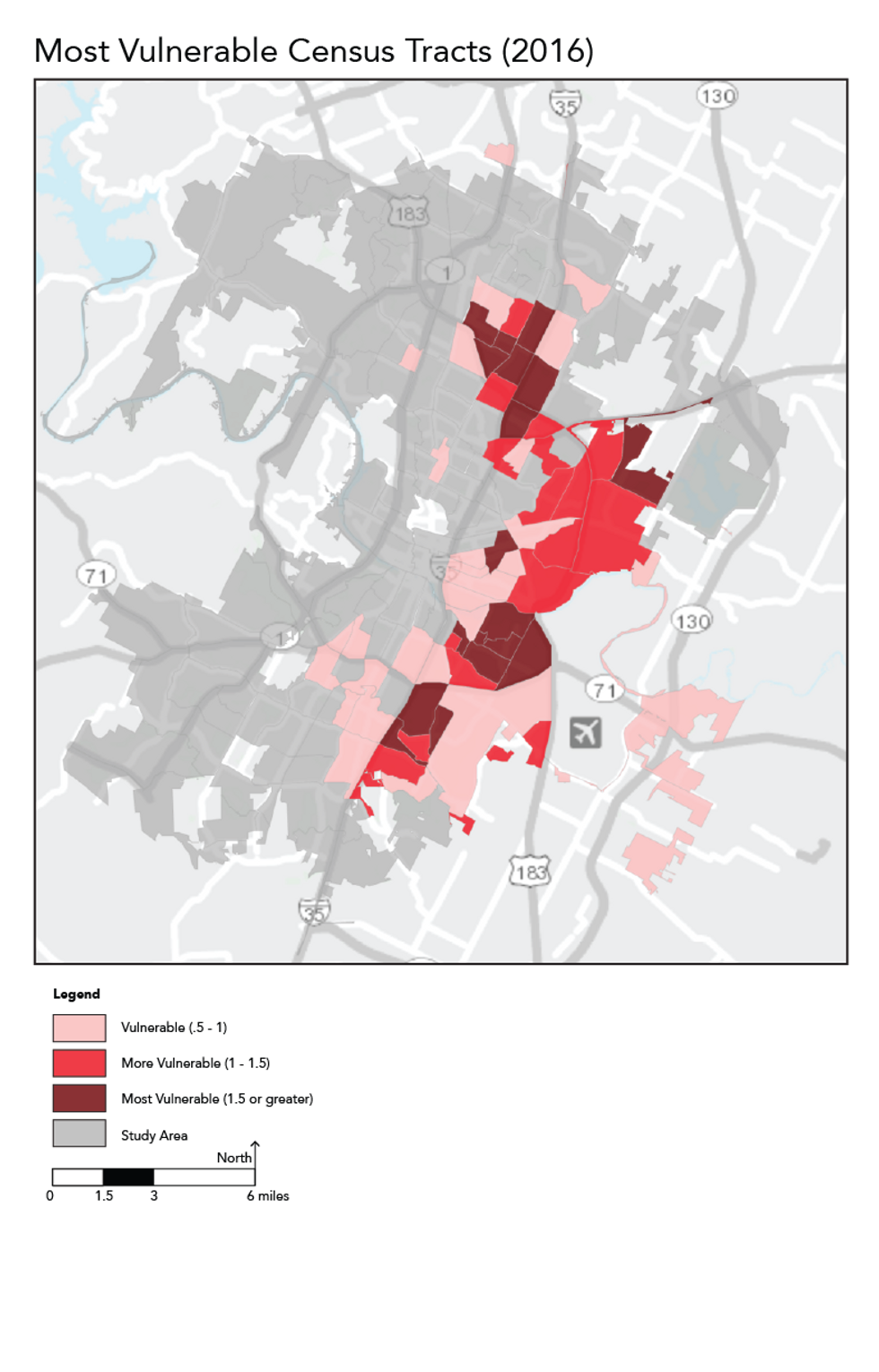 The highlighted areas east of I-35 are known as the Eastern Crescent. (The University of Texas)
The eastern crescent, the report says, "has suffered gentrification and new cycles of displacement out of the area." Research at the University of Texas at Austin has traced the causes of Black communities leaving east Austin to housing affordability and quality of schools.
Nefertitti Jackmon, a community displacement prevention officer with the city, notes that it's not unique to Austin. The environment for today's displacement can be attributed to segregation that was furthered by housing programs in the early 1930s. The policy then refused to insure mortgages in and around Black neighborhoods. In Austin, it was coupled with underinvestment.
"It was redlining that occurred," Jackmon said. "These are things that many communities of color have suffered across the country."
To address this history, anti-displacement efforts have brought on "racial equity catalysts"— 30 community members with lived experiences that could consult on best practices.
The team identified characteristics of people at risk of displacements, like communities of color, low-income households, people without a bachelor's degree and more. The team also looked to other anti-displacement initiatives in cities like Seattle, Portland and Minneapolis as part of their research.
"The equity-based approach utilized in developing this initial anti-displacement funding plan reflects the commitment of all Project Connect partners to developing an equitable program that serves all Austin residents, including those who are most vulnerable," Awais Azhar, chain of the Project Connect Community Advisory Committee said.
Jackmon says the data-informed approach, which can be seen on a map dashboard, helped establish priorities for the initial investments.
"The goal is to look at areas that are vulnerable to displacement," Jackmon said. "So in the chronic areas where displacement has occurred, we want to get ahead of it. To make the best use of the limited powers and resources, our priorities will be in areas that are vulnerable to displacement and facing active displacement risk."
The next anti-displacement investment will be $20 million and is slated for the fiscal year 2023.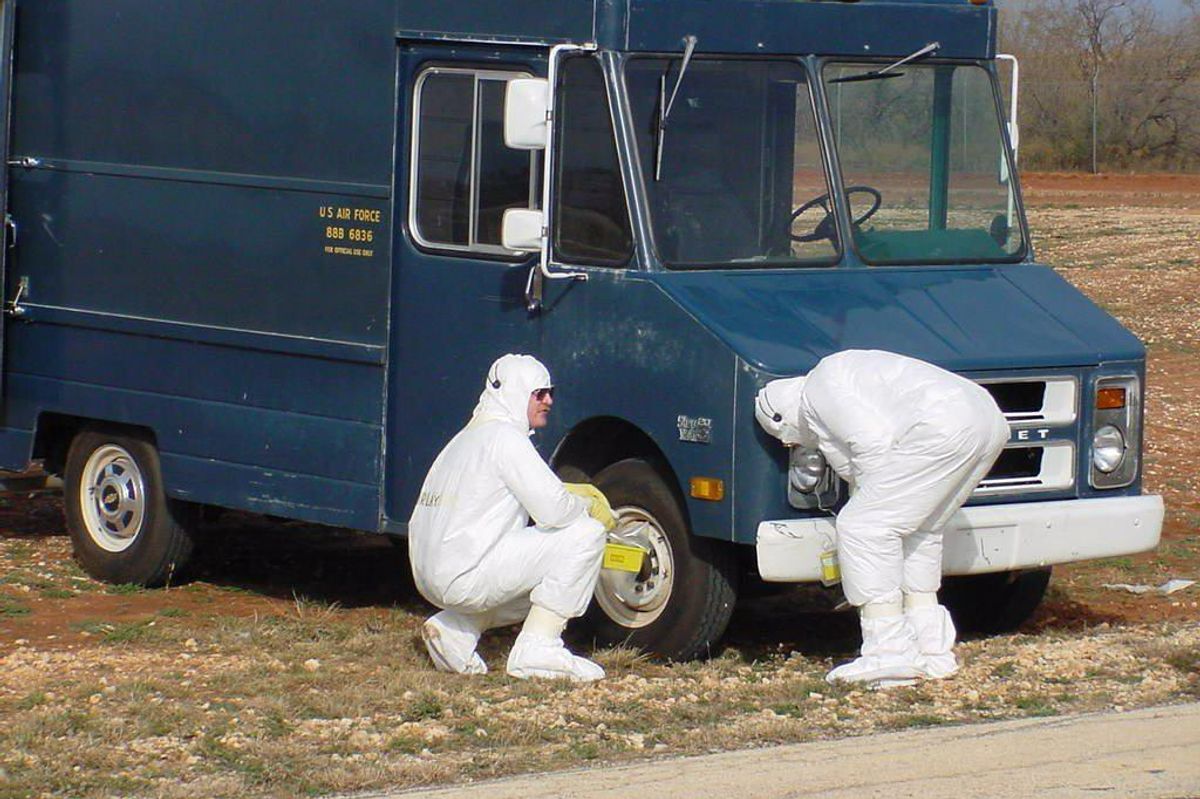 Hazmat suits, low-flying aircraft and more will be seen this week as Austin hosts an exercise to prepare for radiological incident.
The project, called Cobalt Magnet 22, involves more than 30 local, state and federal agencies planning for 18 months to be prepared in the event of radiological threats. It will start Monday and last through May 20.
What to expect: Field teams in protective clothing using radiological monitoring and detection equipment, low-flying aircraft conducting data-gathering overflights, and groups of first responders and others staged at various locations.
The exercise is part of a regular program of training, exercises and planning.
"Th City of Austin is pleased to welcome NNSA and the numerous local, state and federal agencies participating in Cobalt Magnet", said Juan Ortiz, Director of Austin's Homeland Security and Emergency Management Office. "Our goal in this exercise is to test our procedures and make improvements to ensure we're keeping the Austin/Travis County community protected."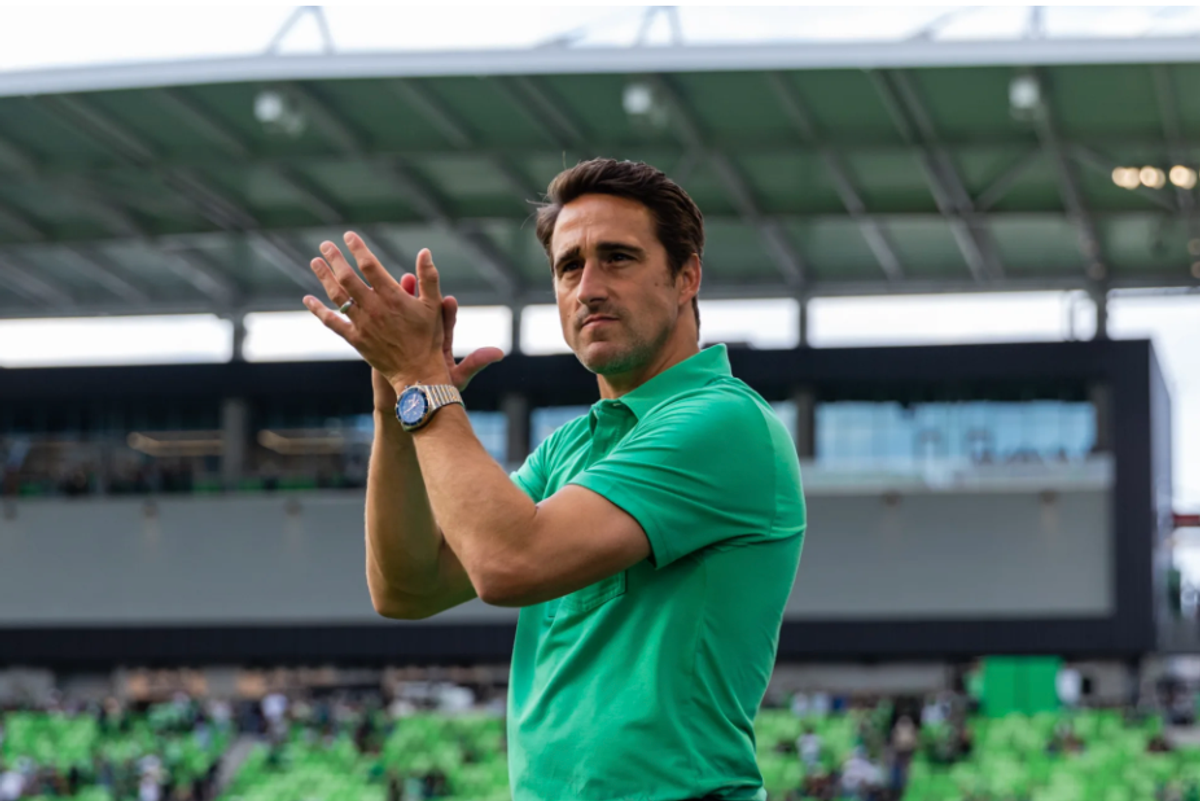 Austin FC head coach Josh Wolff is here to stay as the Club announced he signed a three-year contract extension.
Wolff, who was previously an assistant coach for the U.S. Men's National Team, will coach Austin FC through the end of 2025 under the new contract.
Wolff has been the Austin FC head coach since November 2019. In the team's first year, some hoped to oust Wolff as the team was at the bottom of the Western Conference. But this year, the team is at the top, ranking No. 3.
"This is still a young, growing Club but seeing our vision for Austin FC come to life on and off the field has been one of the great honors of my career. My staff and I will keep working every day to represent the city, and to develop our team both competitively and as human beings. The best is yet to come," Wolff said.