Get connected with our daily update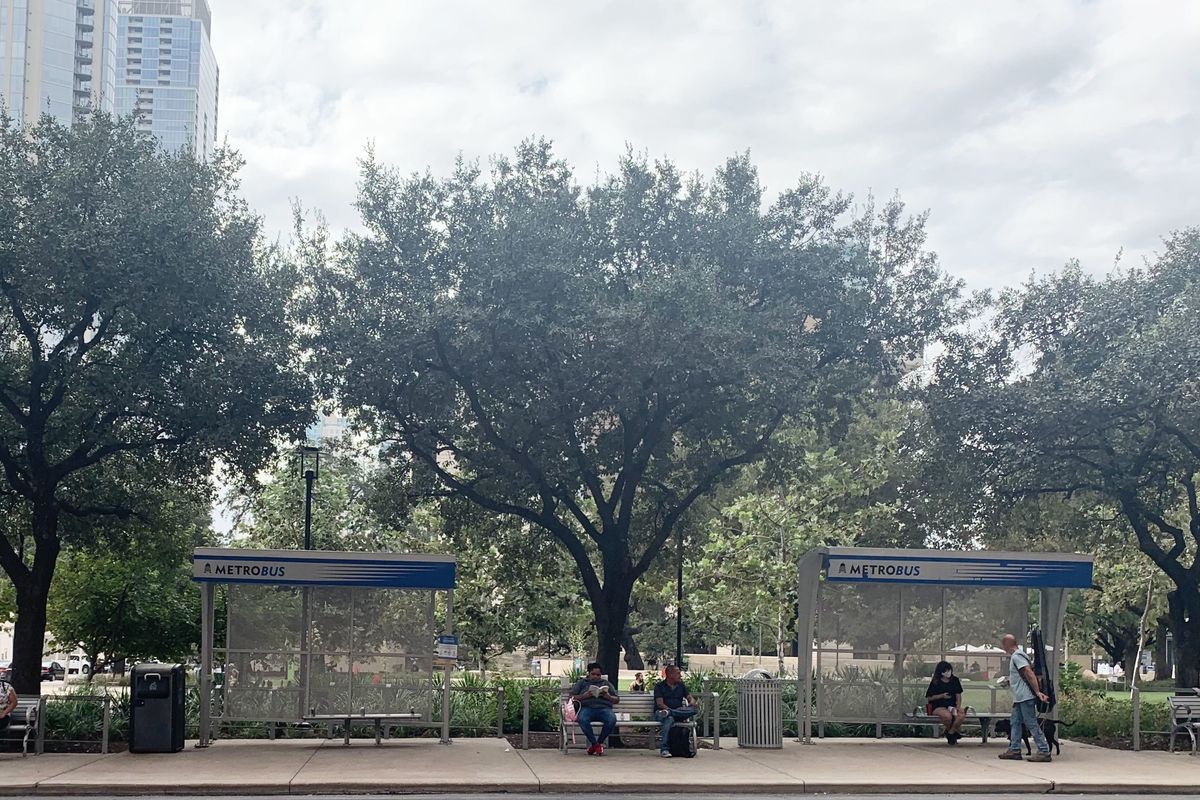 (Emma Freer/Austonia)
With early voting underway, Austin residents are already casting their ballots for or against Proposition A, a city property tax rate increase that, if approved, would help pay for Project Connect, a $7.1 billion overhaul of the city's transit system.
---
The measure has prompted the formation of two political action committees, countless op-eds and our own guide, which answered questions such as: How much will Prop A raise my property tax bill? And: How likely is it that the federal government will help pay for Project Connect?
Today, we are publishing a short argument from both sides of the debate.
Chas Moore, Nora Linares-Moeller, David Foster and Jeremy Hendricks write in support of Prop A. Moore is the executive director of the Austin Justice Coalition. Linares-Moeller is executive director of HousingWorks Austin; she donated $263.47 to the Mobility for All PAC, according to campaign finance reports. Foster is the Texas director of Clean Water Action. Hendricks is a member of the executive board of the Laborers International Union of North America.
Jim Skaggs and Roger Falk write in opposition. Skaggs is the chairperson and CEO of the Seattle-based pharmaceutical company Aminex Therapeutics and has donated $14,000 to the anti-Project Connect PAC Our Mobility Our Future, according to campaign finance reports. Falk is an analyst with OMOF and volunteers with the Travis County Taxpayers Union, which was founded by former Austin City Council member Don Zimmerman.
Disclaimer: These submissions are the unedited views of both sides of the argument. Claims made have not been fact-checked to give the proponents and opponents a chance to speak their minds freely.
Pro: Prop A is a progressive step toward traffic relief, job creation and a greener planet 
For such a proudly progressive city, Austin has been spinning its wheels with a transportation system stuck in the past.
Our roads-only approach to mobility has resulted in crushing congestion, exacerbated racial and economic inequities, and it keeps paving the way for environmental catastrophe.
Congestion-proof light rail will tie together UT, the Capitol, Downtown, South Congress, and the airport, and be supported by rapid bus citywide, new passenger rail in the Eastern Crescent, and more options for suburban commuters. Along with more than a dozen new on-demand neighborhood circulator zones, this complete network will finally provide a viable, scalable, and comprehensive alternative to crammed highways and parking headaches.
For Austin's transit-dependent riders — a group that is disproportionately Black, Latino, lower-income, or disabled — Project Connect slashes travel times and expands access to work, school, grocery stores, and health care.
Like other vital infrastructure projects, Project Connect will create thousands of jobs and drive billions into our local economy. But Prop A is a distinct departure from the failed model of road-building. This plan preserves neighborhoods and includes a historic $300 million anti-displacement investment that will create and preserve affordable housing so people who rely on transit will still be able to use it. Greater access to high-quality transit will give more households the option to save thousands each year by reducing the number of cars they own.
Finally, Prop A represents one of the most consequential steps we can collectively take to prevent climate change. Our transportation system is the largest single source of greenhouse gas emissions in our community. By electrifying our bus fleet and getting more people to take transit, we can leave a cleaner, greener planet for our children and grandchildren.

Remember: Project Connect is a long-term investment in Austin's future. Despite misleading exaggerations, it will only increase your total tax bill by about 4 percent. For most residents, that's less than 80 cents per day.
Austin's population will grow by 2 million additional people by 2040. We can't afford not to vote for Prop A. It's finally time to move Austin in the right direction.
Con: Project Connect is too expensive, especially during a pandemic, and serves too few
PropA proposes the greatest city tax increase in history for ineffective, obsolete trains in Austin; where less than 2% use transit. Transit ridership has not increased in 30 years with spending $8 billion (today$) and population doubling.
PropA's $144 million/year will not fund Project Connect (PC); many billions in bonds are needed in the next eight years, increasing taxes again. Federal funding is unsubstantiated and doubtful. The Red Line had massive cost overruns, false ridership promises and no federal funding.
PropA results in a twenty-five percent city tax increase, that grows with appraisals. Promoted as "Regional" transit, this cost is exclusively paid by city property owners/renters.
80% of this Prop funds $250 million/mile, light rail. At full capacity, this rail's exaggerated ridership serves well less than 1% of regional mobility. All bus elements can be funded without record tax increases.

This is not a time for useless higher taxes, penalizing struggling businesses, homeowners, and renters. We need to reach a stable economic condition, with COVID-19 under control.

This pandemic and the possibility of more have placed transit systems in crisis and ridership is down more than 50%. Until transit's future design and capacity is established, investment in contagion vulnerable infrastructure is irresponsible.

Expansion of work-from-home substantially reduced commuting demand Project Connect hoped to serve. Reduction in traffic and vehicle emissions due to reduced commuting creates many times, 10-15 years earlier, the Project Connect benefits. NO COST TO PROPERTY OWNERS OR RENTERS.

Mobility is evolving, rail's old technology, will be obsolete before complete. A 17-mph trolley, stopping every other block, isn't "rapid/mass" transit.
Most growth isn't near trains. Unless you live near trains, access is challenging and time consuming. People won't abandon convenience and utility of personal vehicles for public transit's lost time and inconvenience.
It shouldn't take millions in propaganda and deceptive promises of congestion relief, jobs, social justice and climate change to sell a good plan.
This is a taxpayer funded, multi-billion-dollar jackpot for rail special interests and developers. Transit policy should be driven by logistics and need, not politics and greed.

This rail is an inequitable displacement machine, penalizing low income, working families. The "displacement" $300 million does not exist.

Some say past neglect justifies action, but this is a disaster plan and would be the most destructive project in Austin's history with years of disruption and pollution; digging up downtown with major impacts on businesses and mobility.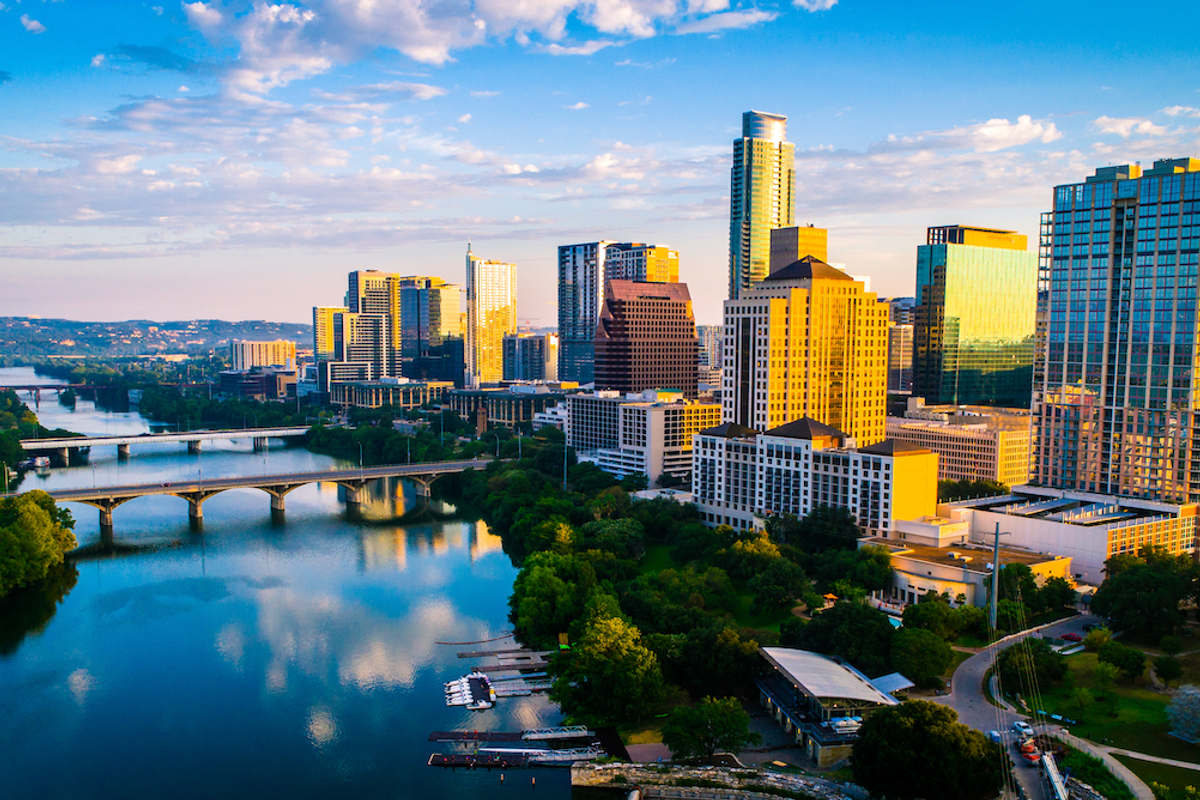 For years Austin has been one of the top 5 places to live in the U.S., according to an annual ranking from U.S. News and World Report. But this year, Austin dropped out of the top 10.
The publication ranked Austin at No. 13, down from No. 5 last year, No. 3 in 2020 and No. 1 in 2017, 2018 and 2019. Cities ranking in the top this year were No. 1 Huntsville, Alabama, No. 2 Colorado Springs and No. 3 Green Bay, Wisconsin.
So why did it rank lower this year?
The hot housing market is part of the reason. The report states "Austin offers a lower value than similarly sized metro areas when you compare housing costs to median household income."
Still, Austin was the highest-ranked Texas city on the list. Adding to its desirability are its live music capital roots and the growing tech scene. The next Texas area on the list was Dallas-Fort Worth coming in at No. 32.
U.S. News says it analyzed 150 metro areas in the U.S. to make the list based on the quality of life, the job market, the value of living there and people's desire to live there.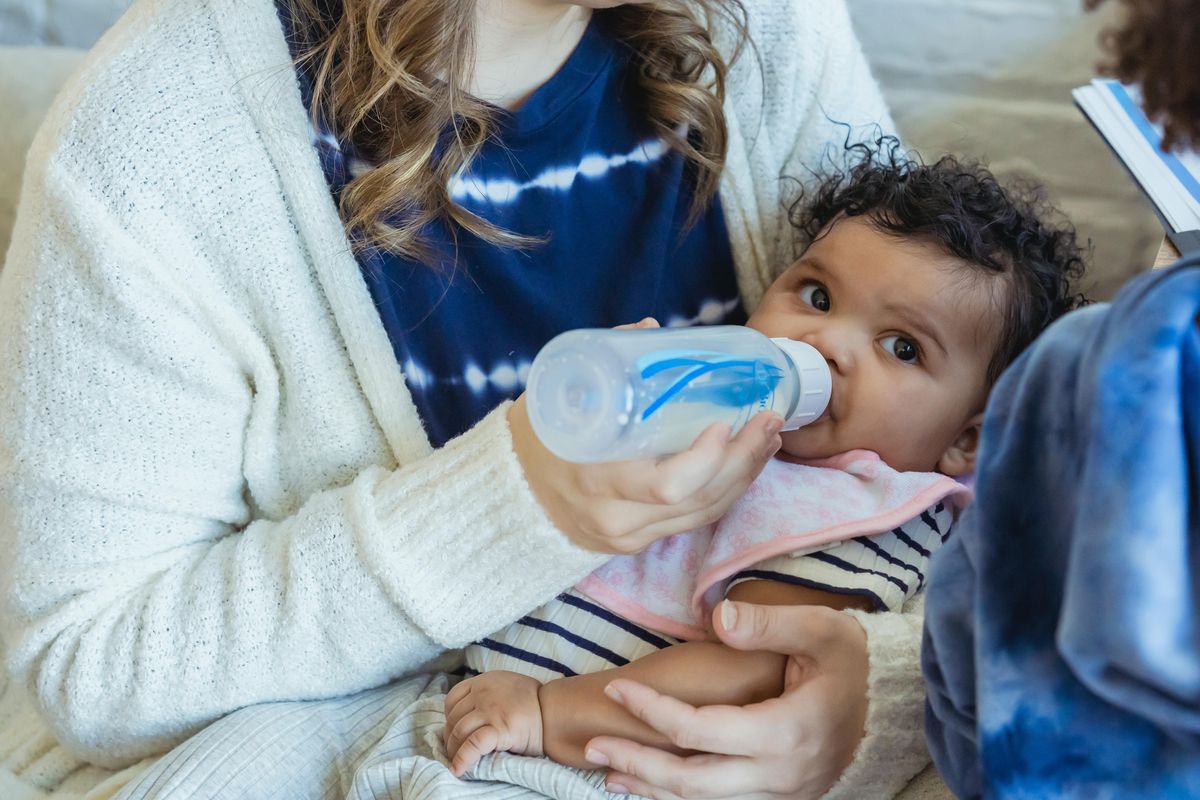 Austin parents and grocery store shelves are feeling the effects of a nationwide baby formula shortage.
Caused mostly by a February recall due to contamination issues, followed by the Abbott Nutrition factory closure in Michigan, the shortage has left Austin shelves barren. However, earlier this week, U.S. officials announced a plan with the facility to restart production.
In the meantime, local parents in crisis have turned toward the Mother's Milk Bank to keep their babies fed.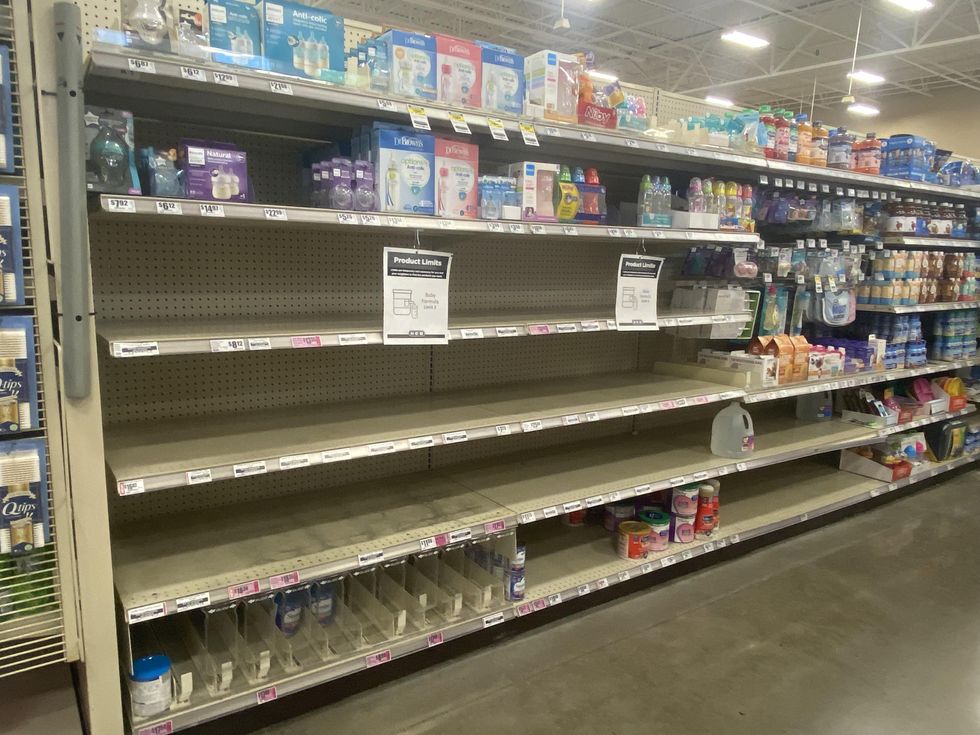 HEB on East 7th has been picked clean of formula and is limiting purchases. (Laura Figi/Austonia)
The milk bank—which takes donations from lactating mothers and dispenses milk to babies in the NICU—has been helping feed upwards of 30 families in need as the formula supply tightens.

According to the bank's executive director Kim Updegrove, Mother's Milk Bank has seen an uptick in calls from parents with healthy babies in need of help since the shortage began.
"We aren't used to hearing from families with healthy infants," Updegrove said. "They're typically very upset, angry, frustrated, sobbing—it's scary to not be able to feed your infants. So in the past few weeks, those calls have been significantly increasing."
Mothers are only able to donate if they are within a year postpartum, so Updegrove said they are constantly bringing on and retiring donors. While donors had been on a 30% decline leftover from 2021 when the shortage began, Updegrove said the shortage has led to mass community interest and more than 90 prospective donors in just the past few days.
"We and other milk banks are experiencing significant interest from the community—becoming milk donors and helping to turn around this crisis," Updegrove said. "Every infant needs to be fed, every one of us can relate to that need, and we need to make sure as a community that it happens."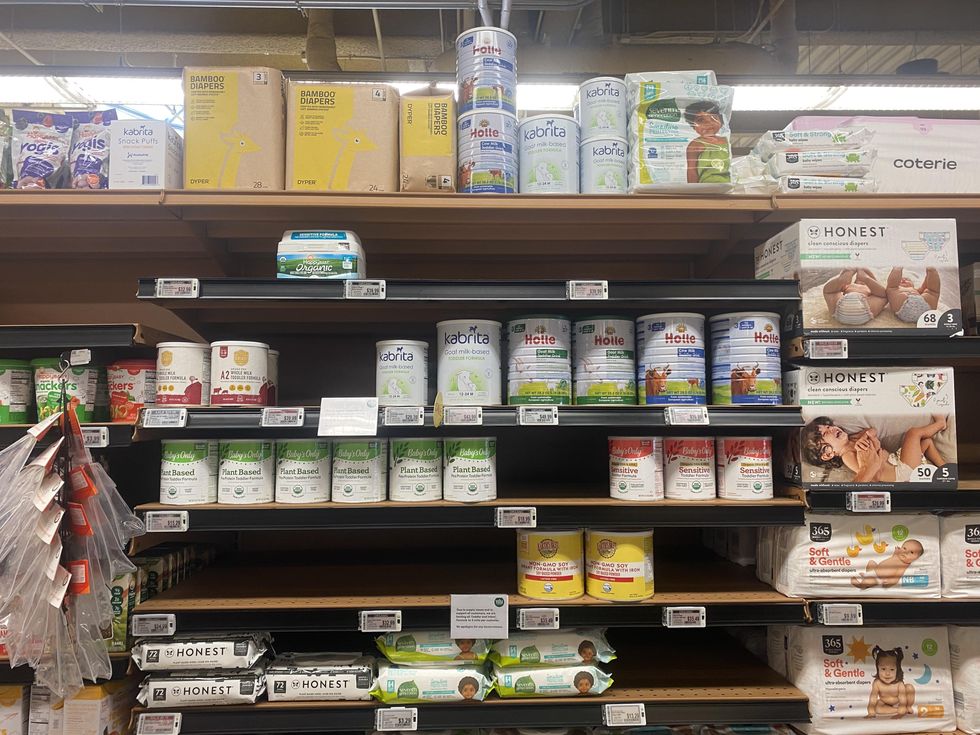 Whole Foods downtown was also cleaned out of typical formula. (Laura Figi/Austonia)
While you may still be able to find formula at places like Whole Foods—which currently has goat milk, soy and plant-based formula in stock—Updegrove said it might not be what a baby needs.
Updegrove said it is best to buy types that say "infant formula," as they are FDA approved and will provide the nutrients, vitamins and minerals a baby needs. Plant-based, homemade, non-cow's milk or diluting formula may not provide the same nutritional value.

As the community navigates the shortage, Updegrove said the most important way to help out is to not panic buy or stockpile.
"This is a crisis for families," Updegrove said. "This is the time for the community to gather together and figure out what everyone can do to help families with young infants."