Get connected with our daily update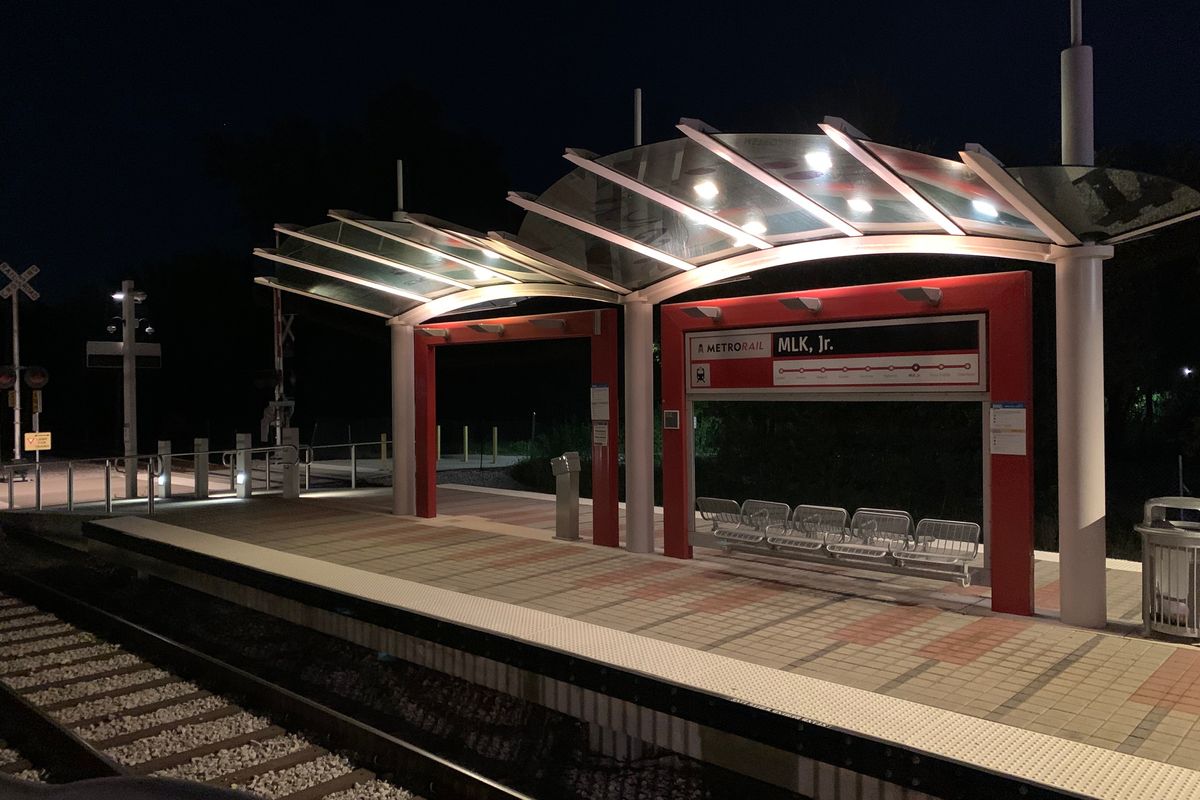 (Emma Freer/Austonia)
In less than a month, Austin voters will decide whether to approve Proposition A, a property tax rate increase that would pay for the initial investment of Project Connect, a 15-year, $7.1 billion overhaul of the city's transit system.
---
Although it has been in development since 2013, the plan is still opaque to some residents, who have questions about what it might mean for their neighborhoods—and their wallets.

This week, Austonia will be answering some questions, ranging from the cost of the plan to the projected ridership. Each day, we'll tackle a new one. So far, we've answered: How much will Proposition A raise my taxes if approved? Now, for today's question:
How feasible is the Project Connect budget?
Austin City Council approved a scaled-back, $7.1 billion version of the Project Connect plan in light of the pandemic and its economic impact. Under this version, Capital Metro proposed an initial investment that includes building two new light rail lines, digging an underground downtown tunnel, expanding bus service and increasing the number of park-and-ride stations.
The tunnel coincides with the downtown portions of the two proposed light rail lines, where traffic congestion and other conflicts can be avoided, according to a Capital Metro spokesperson.
Dr. Chandra Bhat, director of the Center for Transportation Research at the University of Texas at Austin, said the light rail budget for Project Connect appears adequate to cover costs. But he has reservations about the tunnel, which will likely require digging through the dense, hard, native limestone—known as Austin Chalk—found beneath the city.

"As soon as we start digging underground anything can happen in terms of cost," he said.
Project Connect massive underground rail tunnelwww.youtube.com
Bhat referred to comparable projects around the U.S. to illustrate the variability in pricing. In California, recent underground tunnels—ranging from 1.7 to 9 miles—have cost around $930 million per mile. In Boston, a 1.5-mile project ultimately cost $24 billion, which he said was an extreme example of how costs can spiral.

The budget for the tunnel proposed under Project Connect—which preliminary maps suggest will be about 2.5 miles—is $2.5 billion. Preliminary maps show its rough pathway is south from 11th and Guadalupe streets to Republic Square; east along 4th Street to the Downtown Station, which is between Trinity and Red River streets; and north along Trinity to 12th Street. The tunnel would also continue south from the Downtown Station to the Mexican-American Cultural Center on Rainey Street.
Still, Bhat believes there is value in an underground tunnel, which would not only allow the light rail lines to bypass traffic and leave the roads clear for drivers but also offer the opportunity for underground shops and retail spaces. "It can serve as the hub of activity," he said, which may increase its appeal to Austinites who might otherwise choose to drive.
Capital Metro employed several of the nation's leading transit construction and planning firms in planning Project Connect and developing cost estimates, according to an agency spokesperson, but final engineering and design will not be pursued unless there is a mandate from voters as they will require "a significant investment of time and public funds."
If Proposition A is approved, property owners will see a 20% increase in the city of Austin's tax rate, the revenue from which would cover just over half of the plan's proposed $7.1 billion price tag. City officials and Capital Metro leadership have expressed confidence that they will be able to secure the remaining 45% through individual federal grants for specific components.
Reinet Marneweck, Capital Metro's chief financial officer, pointed to a $2 billion light-rail project in Minneapolis that the Trump Administration recently advanced to Congress. "This further validates our 45% federal match assumption in the Project Connect financial model," she told council members in August.
But it's far from guaranteed.
U.S. Rep. Lloyd Doggett, D-Austin, said in a statement to Austonia that adequate federal resources for Project Connect "is almost all dependent" on the results of the upcoming presidential election.
Congress appropriates federal transit dollars, in legislation that must be signed by the president. Since entering office, President Donald Trump has consistently tried to cut funding for the U.S. Department of Transportation, according to a report by Bloomberg CityLab.
U.S. Reps. Roger Williams, R-Austin, and Michael McCaul, R-Austin, did not respond to requests for comment.
Opponents of Project Connect, including the political action committee Our Mobility Our Future, say a federal funding shortfall will leave taxpayers on the hook.
"We're building our whole house on this sand foundation of this federal money commitment," said Roger Falk, an analyst with the PAC and volunteer with the Travis County Taxpayers Union.
But Capital Metro cannot actually apply for federal funding until local funding is secured, in the form of voter approval, according to the spokesperson.
Another concern raised by opponents is that, even if federal funding is secured, Project Connect may run over budget.
Gerald Daugherty, a Travis County commissioner, long-time transit opponent and major donor to Our Mobility Our Future, pointed to the red line as a precedent. The 32-mile commuter rail connects Austin to Leander and made its debut in 2010—past deadline and over budget. Since then, it has reported lower ridership numbers than promised.
Daugherty and other opponents believe Project Connect is headed in the same direction. "This whole $7.1 billion thing, all it is is a down payment," Daugherty said.
Leslie Pearlman, a 10-year Austin resident who rents her home in Cherrywood, is also displeased with the red line, which she said "goes somewhere rich people live and bypasses campus" and other places she would like to go.
But she is on board with the two light rail routes under Project Connect, which she expects to be much more useful to her and others. "For me, I feel like I would use it more," she said.
This story has been updated to clarify the role of Congress in approving federal transit dollars.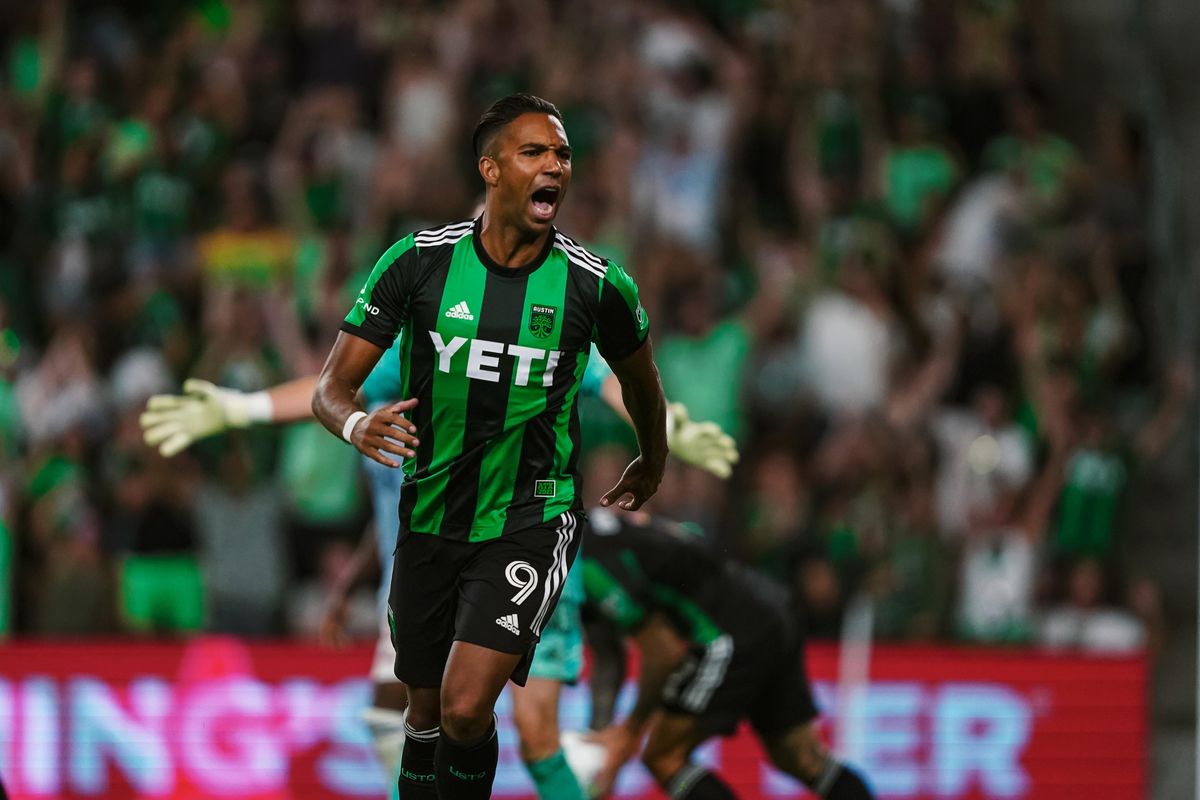 Despite a 2-0 deficit, there was a pot of gold for Austin FC after all as it celebrated its annual Pride Night with rainbows and a 2-2 comeback draw to FC Dallas Saturday night.
After three FC Dallas losses last season, the Dallas derby draw marks the first time Austin FC has tied against its Copa Texas rival. Austin continues to edge over FC Dallas as it sits at 3rd in the MLS West.
Here are the biggest takeaways from the match:
A somber start
¡Ya Basta! Enough! End Gun Violence. #uvaldestrong

📷 @arubiophotospic.twitter.com/3PiVdTPtik

— Los Verdes (@LosVerdesATX) June 26, 2022
Decked out in colorful hues for LBGTQ+ Pride, Verde fans started the match on a somber note as they held up banners to take a stand against gun violence before the match.
As the national anthem began, fans held up banners with the names of each child that was killed in the Uvalde school shooting and a plea to "end gun violence."
The supporters' section was also dotted with Pride flags and a "Bans off Our Bodies" banner in protest of the Supreme Court's decision to overturn Roe v. Wade.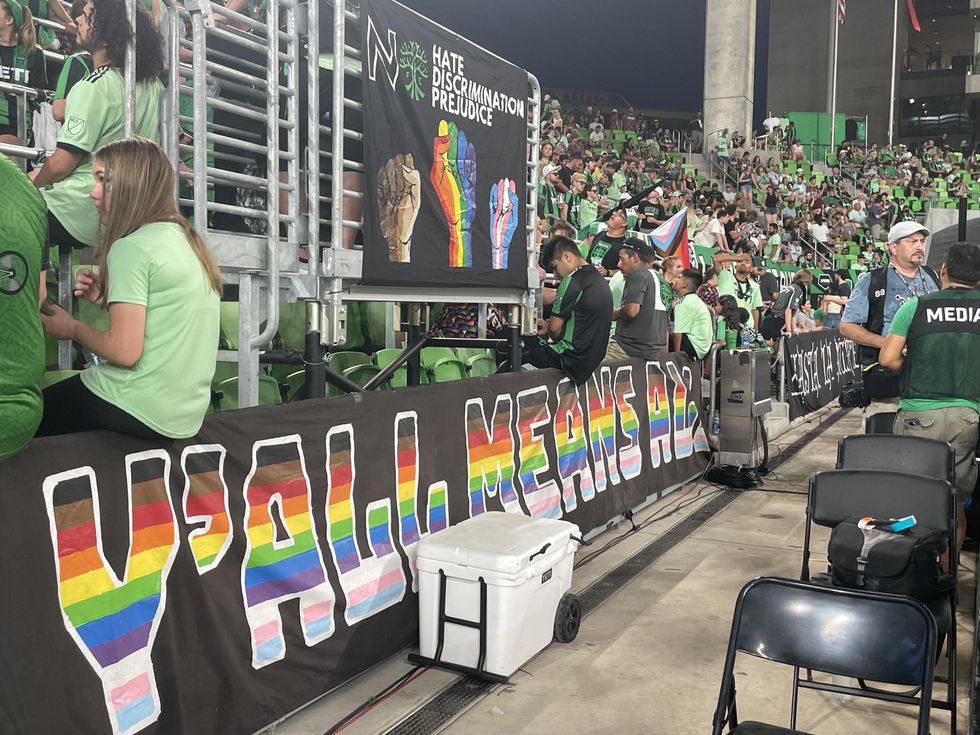 (Claire Partain/Austonia)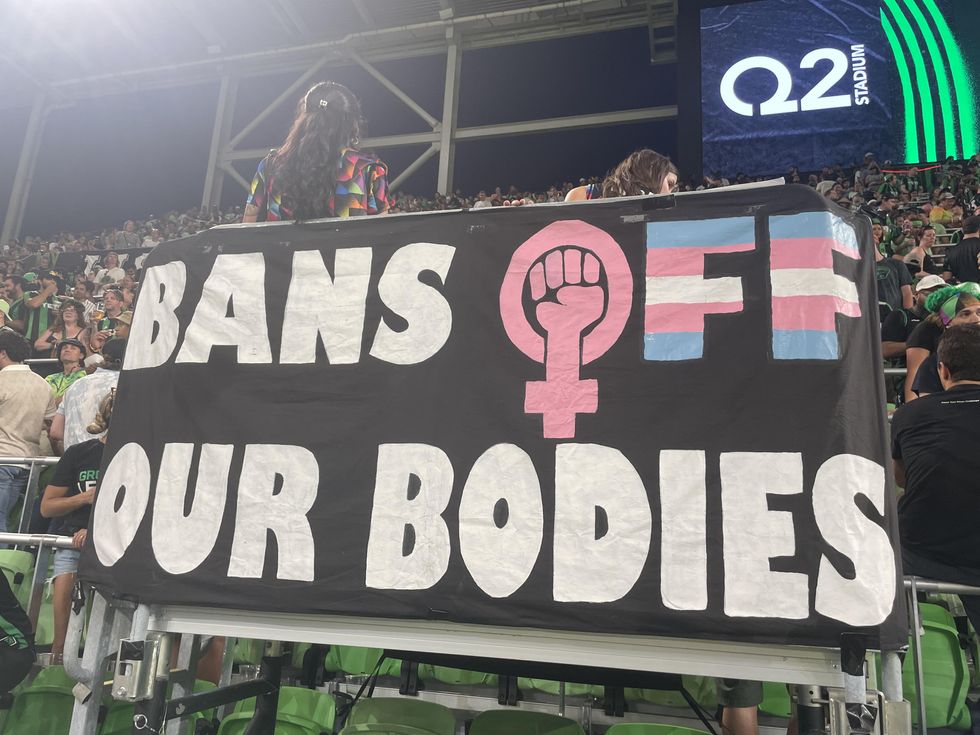 (Claire Partain/Austonia)
FC Dallas earns a 2-0 lead
Paul Arriola is there to put it away and put @FCDallas ahead! pic.twitter.com/Z4AMmM6lp3

— Major League Soccer (@MLS) June 26, 2022
That sober tone continued onto the pitch. With midfielder Daniel Pereira's absence due to a red card, the Verde and Black lost two goals to FC Dallas by the 70th minute of play.
FC Dallas played it sneaky for the first half of the match, giving Austin FC plenty of room to hold possession as it waited to strike on a Verde error. That mentality proved dangerous for Austin as Dallas' Paul Arriola took advantage of Brad Stuver's deflection to score the first goal of the night in the 57th minute of play.
Dallas struck once more as Brandon Servant pushed past the Verde line to score the second goal of the match.
Austin FC strikes back
Sebastián Driussi pulls one back!#AustinFC are still in this one. 👀 pic.twitter.com/Yoi0x768jb

— Major League Soccer (@MLS) June 26, 2022
But energy quickly returned to Austin's favor thanks to Designated Player Sebastian Driussi, who scooted past several FC Dallas defenders alongside Moussa Djitte to snag an unlikely first goal for Austin.
A full Verde comeback
Late drama in this Texas Derby!@AustinFC ties it up, Danny Hoesen with the diving header. 😱 pic.twitter.com/Jk2f4fIEXG

— Major League Soccer (@MLS) June 26, 2022
Austin's subs proved deadly as momentum returned to the home team toward the end of the match. A well-placed cross from Nick Lima—and a diving header from a fresh-legged Danny Hoesen—helped the team secure the draw with a second Verde goal in the 84th minute of play.
Hoesen, who was Austin's first starting striker last season, has now scored two goals with the team after a yearlong injury stuck him on the bench.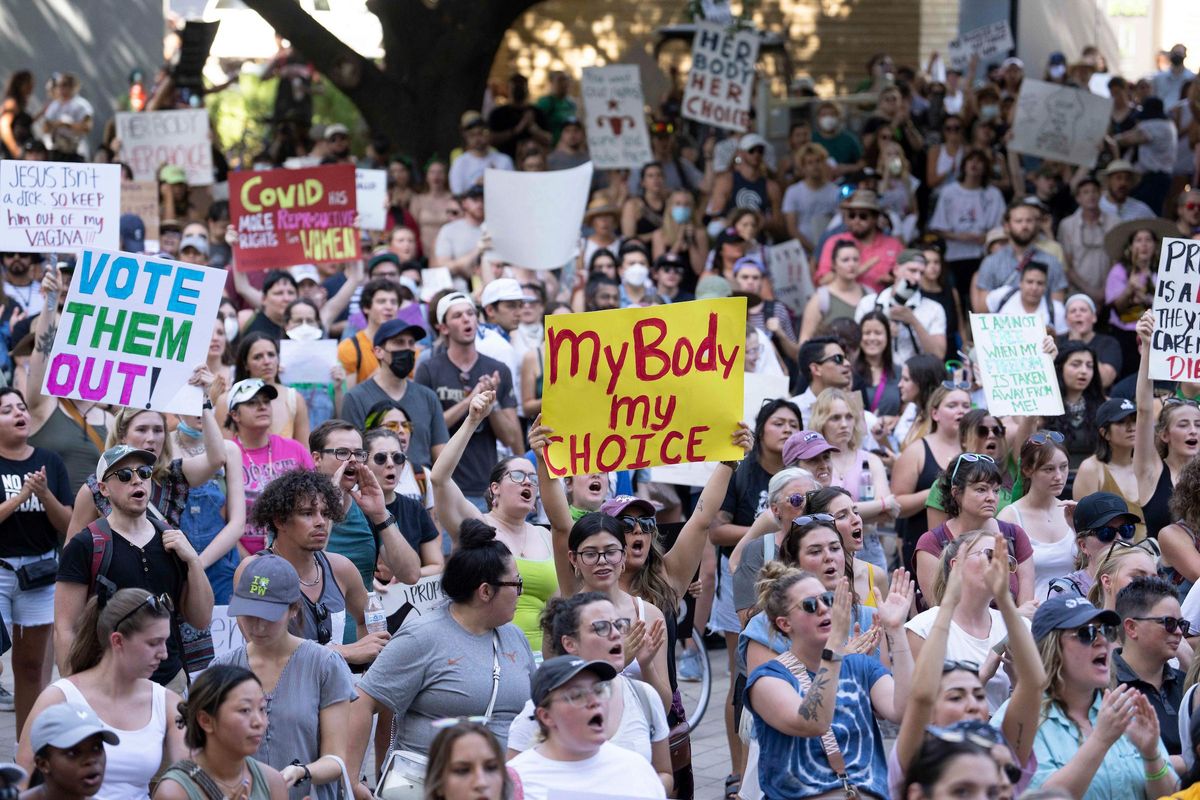 Hours following the U.S. Supreme Court's ruling to overturn Roe v. Wade, the landmark ruling that guaranteed a constitutional right to an abortion, on Friday, about 1,000 people gathered in Republic Square with signs calling for change.
The rally, organized by the group Rise Up 4 Abortion Rights Texas, started at the federal courthouse on Republic Square on Friday at 5 p.m. before the crowd marched to the Texas Capitol. More protests are expected to ensue over the weekend.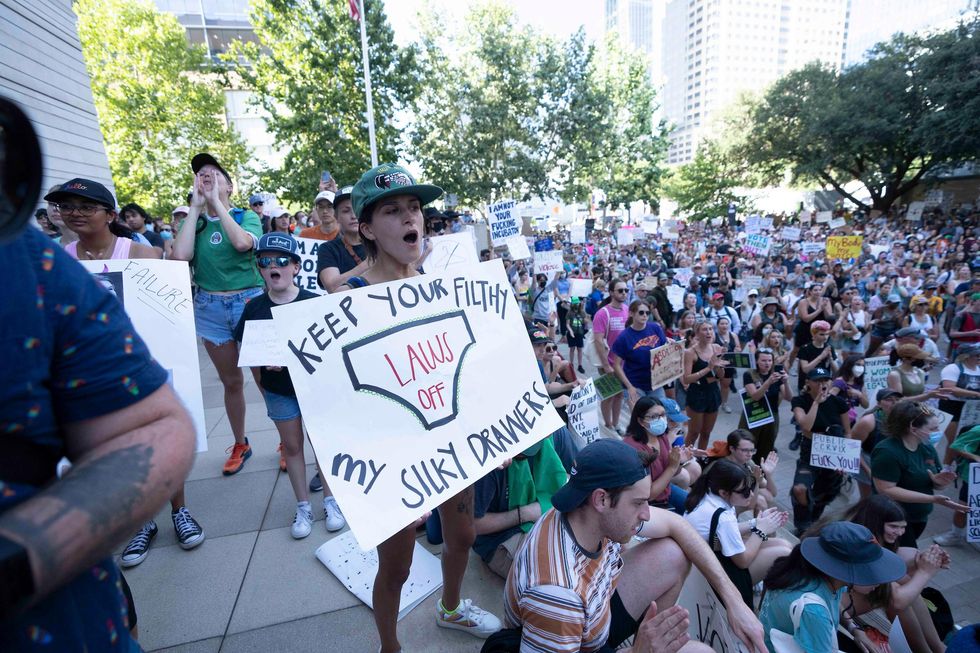 People showed up with all types of signs like Mindy Moffa holding up, "Keep your filthy laws off my silky drawers."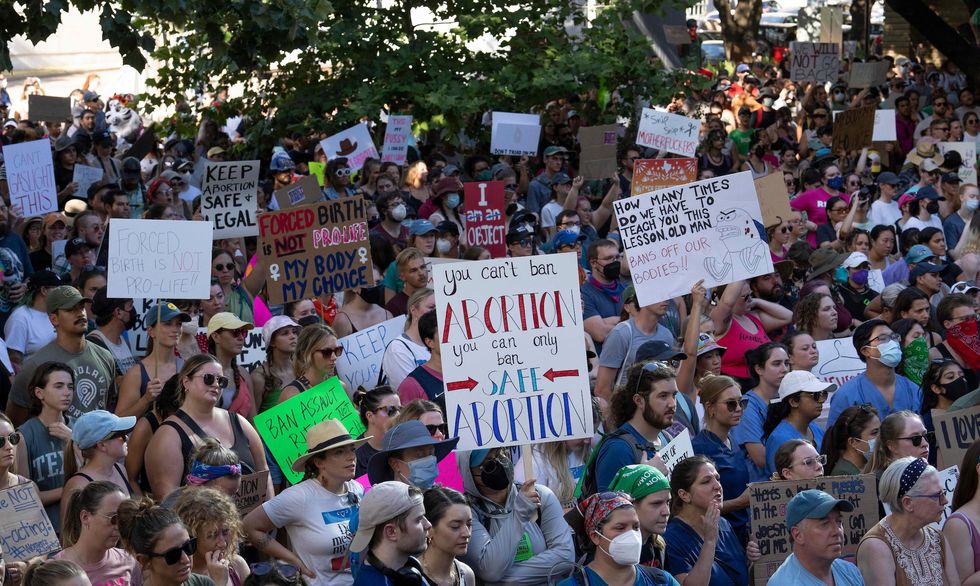 Austin joined cities across the country that saw protests for a women's right to an abortion after the ruling.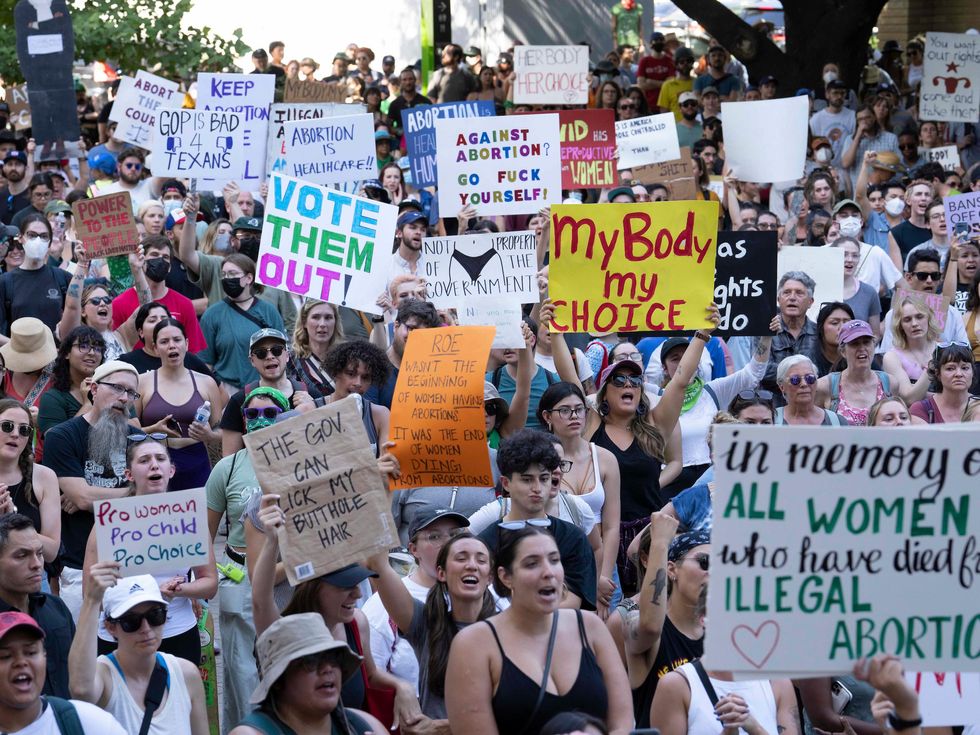 According to a recent UT poll, 78% of Texas voters support abortion access in most cases.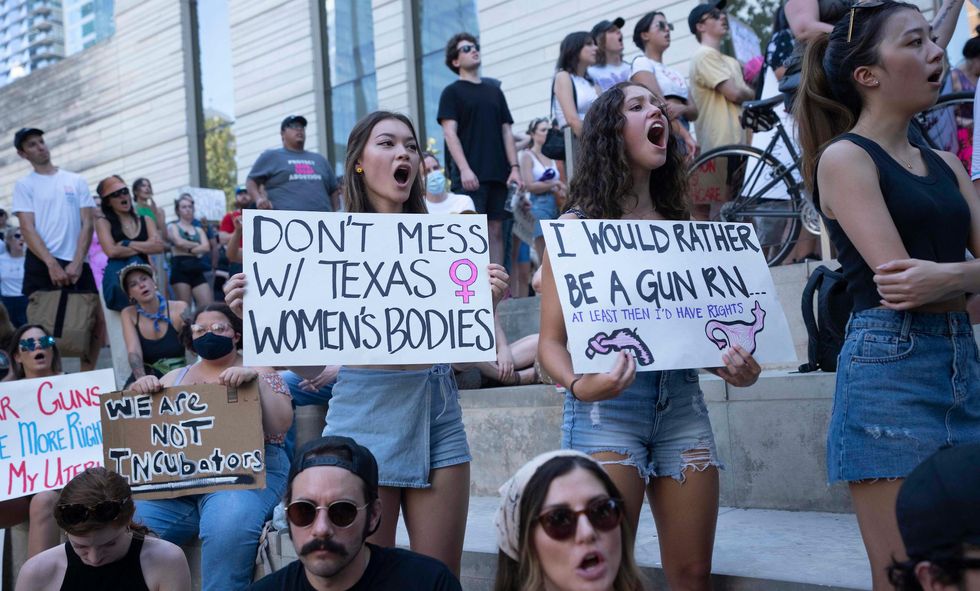 Sabrina Talghade and Sofia Pellegrini held up signs directed at Texas laws. A Texas trigger law will ban all abortions from the moment of fertilization, starting 30 days after the ruling. When state legislators passed the trigger law last summer, it also passed laws for more protection of firearms, including the right to open carry without a permit.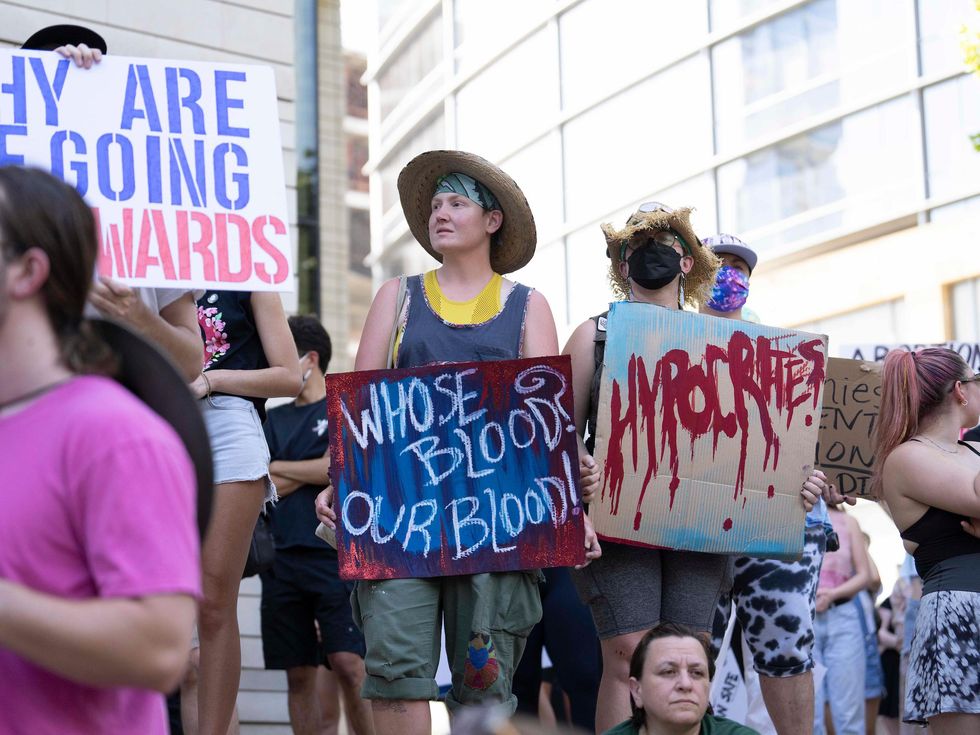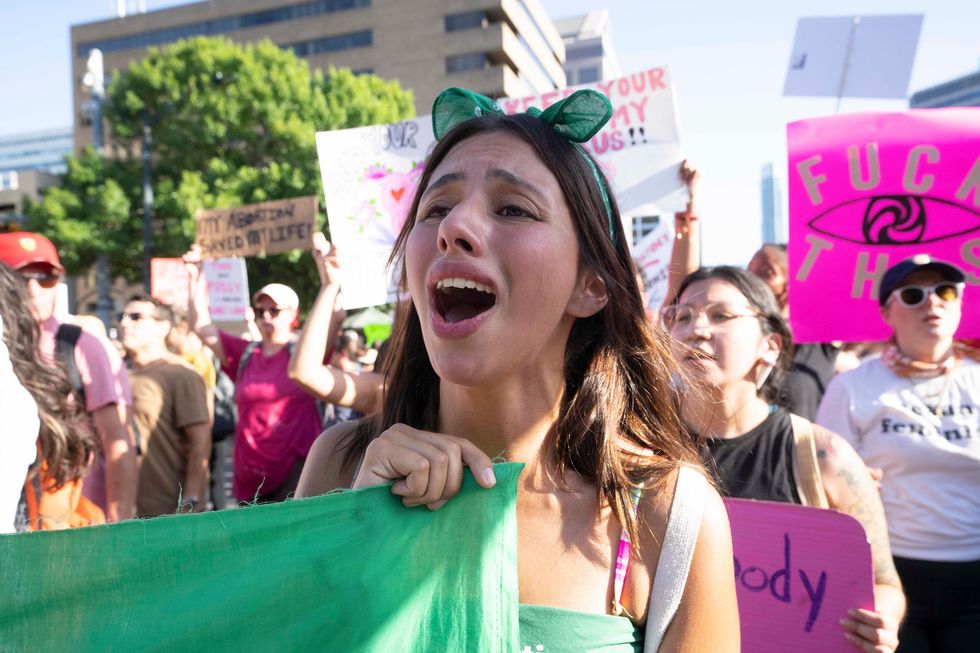 Lili Enthal of Austin yells as around 1,000 Texans marched to the Texas Capitol.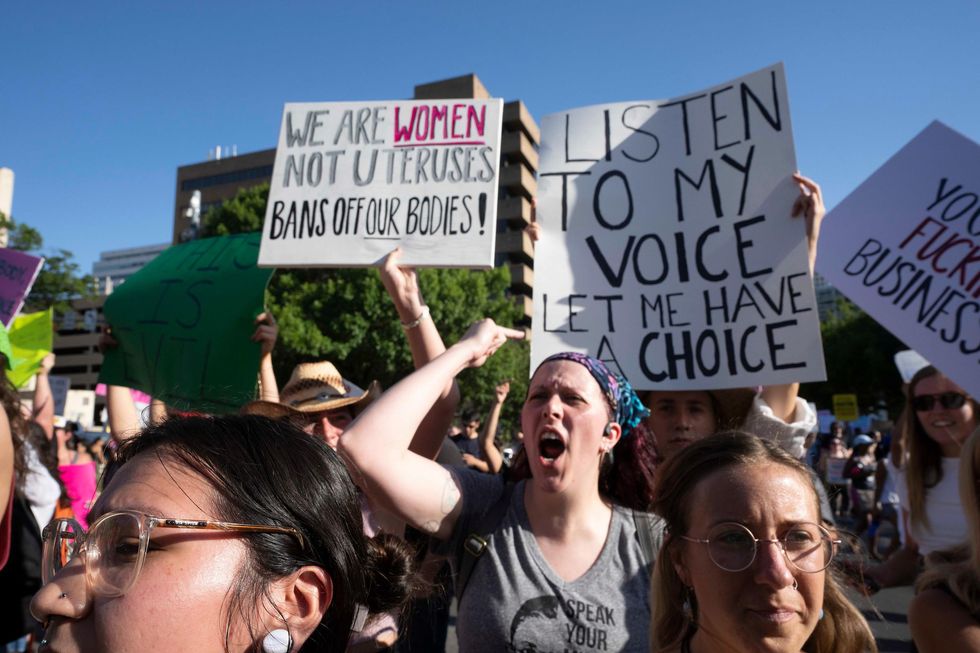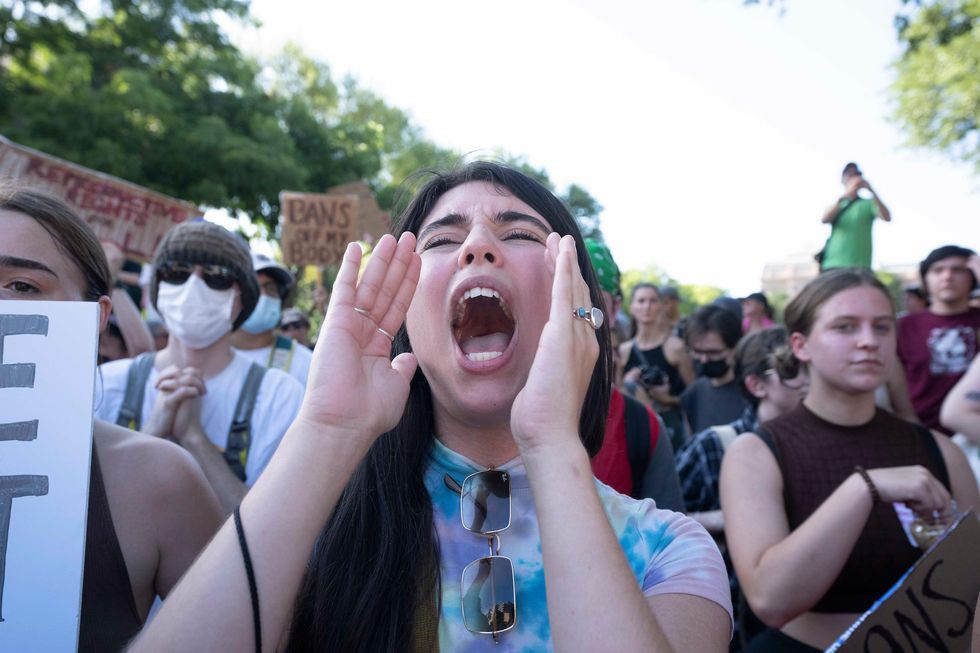 From the Texas Capitol, Zoe Webb lets her voice be heard against the Supreme Court ruling.