Get connected with our daily update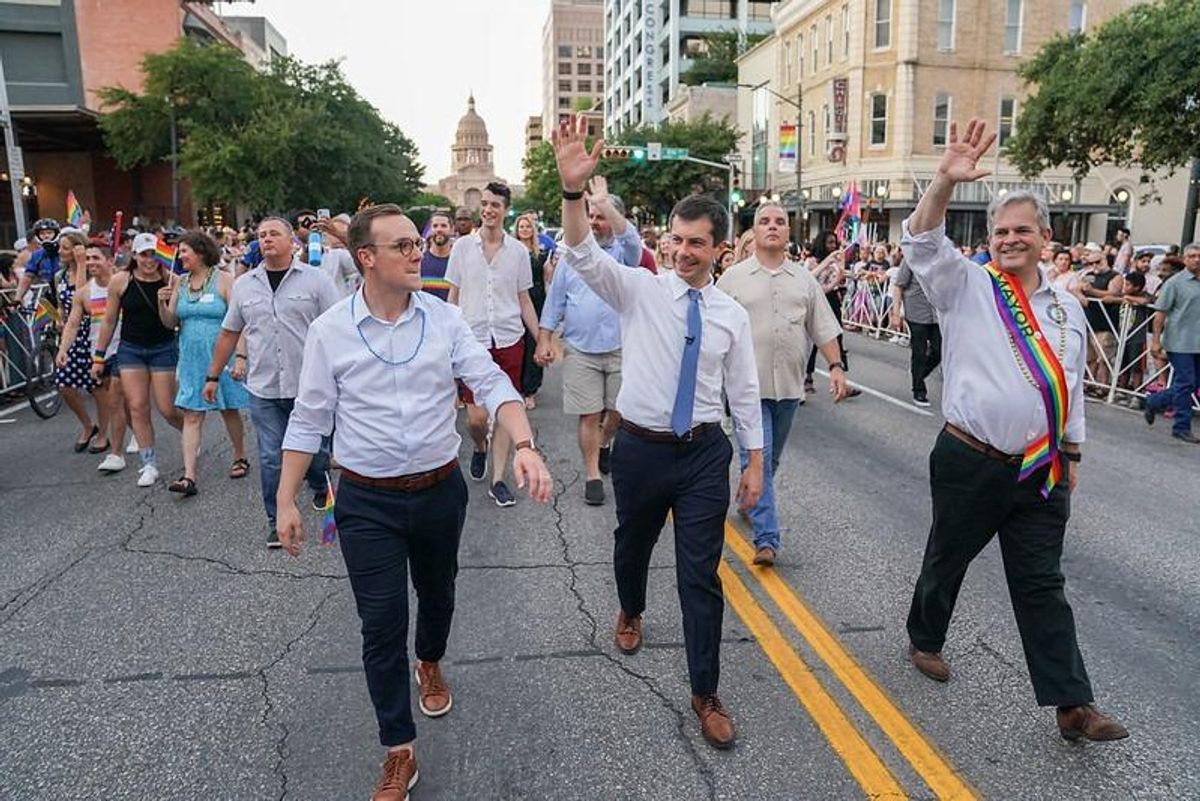 President-elect Joe Biden announced his nomination of Pete Buttigieg for Secretary of Transportation on Tuesday, which public transit advocates say will be good for local initiatives such as Austin's Project Connect.
---
Buttigieg served as mayor of South Bend, Indiana, before unsuccessfully running for the Democratic presidential nomination against Biden.
As mayor, Buttigieg secured $200 million in private investment in downtown South Bend, which led to job growth and facilitated public-private partnerships to improve the local transportation system, according to a press release from the Biden-Harris transition team. He also launched a "Smart Streets" initiative similar to Austin's "Great Streets" master plan.
Capital Metro CEO Randy Clarke congratulated Buttigieg on Twitter, saying that he is "looking forward to (his) leadership helping build Project Connect."
Congratulations on your historic nomination. Yes you can find love on transportation. You got engaged in an ✈️ term… https://t.co/CibXW3TsP6

— Randy Clarke 😷 (@Randy Clarke 😷) 1608147028.0
Austin Mayor Steve Adler, who calls Buttigieg a good friend and introduced him at his official presidential campaign launch last year, also celebrated the news.

"In Mayor Pete, President-Elect Biden has found one of the smartest, most innovative, caring, and effective civic leaders in the country to deliver transformational infrastructure projects," he said in a statement Tuesday.
Adler added that he looks forward to working with Buttigieg if he is appointed to the office, on Project Connect, a $7.1 billion overhaul of the city's transit system. About half of the project's budget will come from a city property tax rate increase, which Austin voters overwhelmingly approved on Nov. 3. The rest will need to come from federal grants overseen by the U.S. Department of Transportation.
"This project, with its emphasis on mitigating climate change and addressing historic systemic inequities, would seem to be exactly the kind of infrastructure project this country needs, and that reflects the future Secretary's stated priorities," Adler said in the statement.
Indeed, Buttigieg outlined his priorities—job creation, addressing climate change and enhancing equity—in a tweet on Wednesday.
This is a moment of tremendous opportunity—to create jobs, meet the climate challenge, and enhance equity for all.… https://t.co/FNT74F6lHf

— Pete Buttigieg (@Pete Buttigieg) 1608077991.0
They align with the main aims of Project Connect, which will bring two new light rail lines to Austin and includes a $300 million anti-displacement fund.
Others feel similarly optimistic about Project Connect's prospects under the incoming Biden administration.
American Public Transportation Association Chairperson Nuria Ferrnandez is hopeful that Capital Metro will be able to secure the federal funding it needs to bring light rails to Austin.
"We know public transportation will have a friend in the White House come January," she said during an Austin Chamber event last month.
Chad Chitwood, a spokesperson for APTA, elaborated.
"President-elect Biden has been a tireless champion for public transit and passenger rail," he wrote in an email to Austonia. "He has seen the millions of Americans that rely on bus and rail to get to work, visit their families, and engage in their communities, and he knows just how much it means to them to have mobility through public transit."
This support will be critical as many public transit agencies across the country are facing budget shortfalls—and service cuts—due to the pandemic. It also represents a sharp departure from the current administration.
Although Congress appropriates federal transit dollars, such legislation must be signed by the president. Since entering office, President Donald Trump has consistently tried to cut funding for the U.S. Department of Transportation, according to a report by Bloomberg City Lab.
Already, things are looking up for Project Connect—despite the ongoing challenges Capital Metro faces because of the pandemic.
Capital Metro announced Monday that it had been awarded a $900,000 grant by the Federal Transit Administration. It will go toward Project Connect's anti-displacement efforts.
"The … grant award comes only one month after Austinites made a historic decision to fund Project Connect, and it is the first example of federal funding Capital Metro expects to secure in support of the program," according to a press release from the transit agency.
The Senate Commerce, Science and Transportation Committee will decide whether to confirm Buttigieg.
Typically, the president-elect's cabinet nominees have confirmation hearings in advance of Inauguration Day. However, the increasingly polarized political climate means that these hearings have become more contentious in recent years.
President Donald Trump's transportation secretary nominee, Elaine Chao, was confirmed by the U.S. Senate on Jan. 31, 2017, less than two weeks after Trump's inauguration.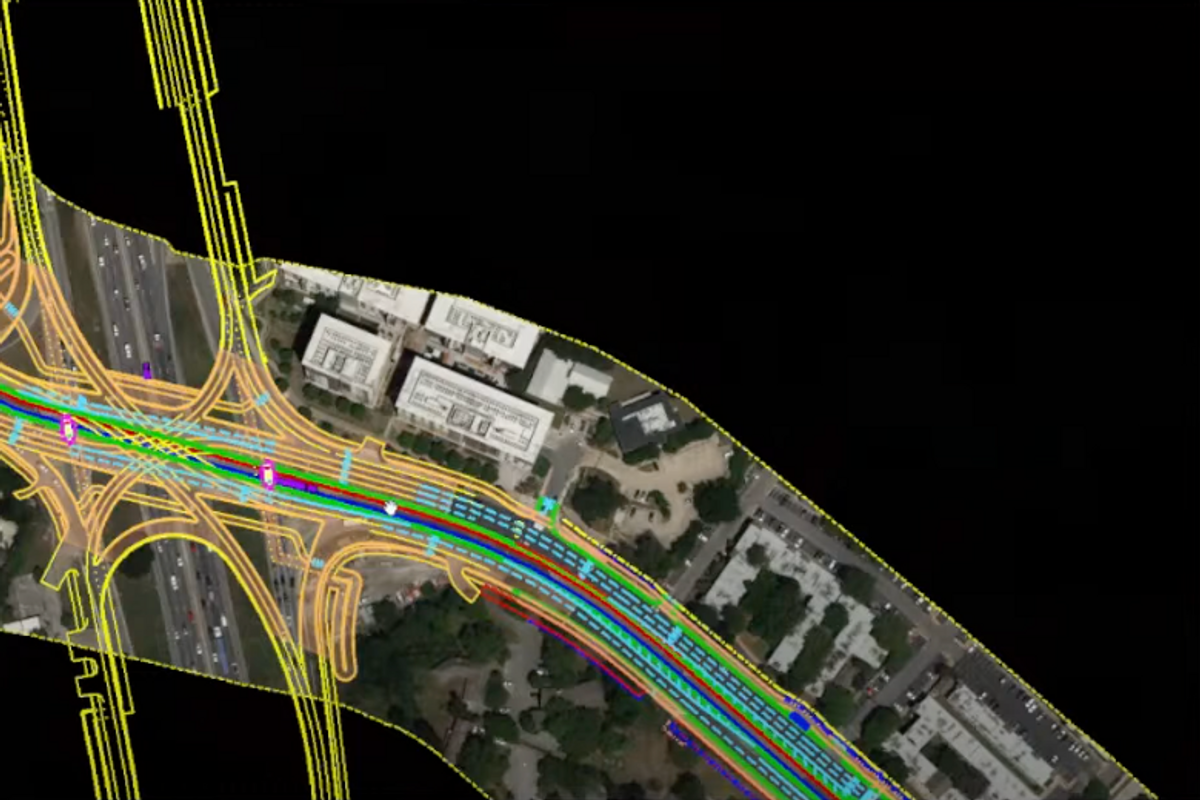 Designs for stations along Project Connect's Blue Line were presented this week, giving a detailed look at what part of the rail system extending from downtown to the airport could look like.
The planned stations that have gotten the latest focus include Waterfront, Travis Heights and Lakeshore stations past Lady Bird Lake.
At the Waterfront station, the preliminary design aims to prevent visual obstructions and save on costs. This is accomplished by a transit guideway that will lower from the bridge to a level station.
Heading onto East Riverside Drive, the light rail faces a curve requiring a slow down to about 10 miles per hour.
The Travis Heights station could involve relocating a pedestrian crosswalk zone at Alameda Drive to Blunn Creek. Since light rails can't effectively operate on a steep grade, this allows the transit guideway to avoid that.
From there, the rail will extend to the Norwood Park area, and though it will reach along the right-of-way zone, the park will be able to remain open.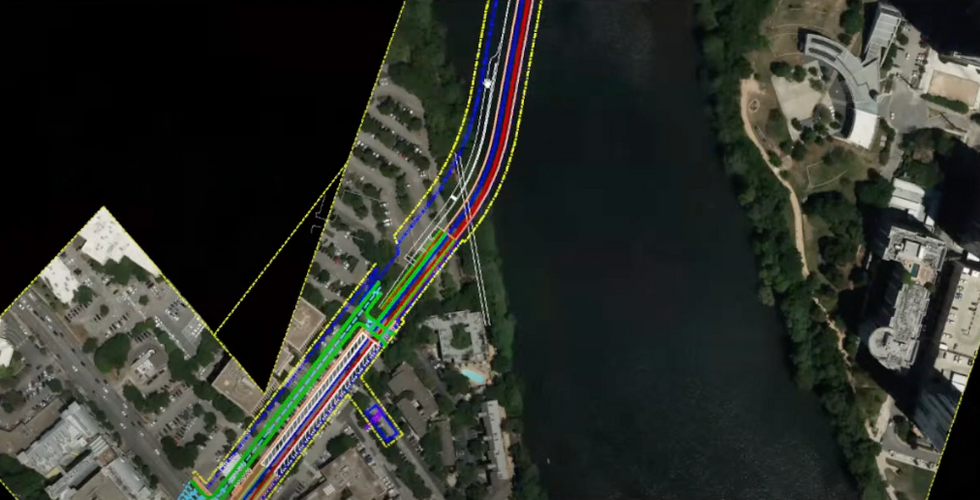 A view of the Blue Line by Lady Bird Lake. (Project Connect)
The line involves some coordination with the Texas Department of Transportation. That's because the department is working on an intersection that will have to be built before the phasing of the section of the Blue Line involving an I-35 crossing.
When it comes to the safety of cyclists and walkers, design ideas include a pedestrian hybrid beacon by East Bouldin Creek that would provide a protected signal to cross. And for the intersection TxDOT is carrying out, Project Connect is working with them on pedestrian access across the intersection. It could involve shared use paths along the street and crossings beneath it.
This summer, the public can expect 30% of design and cost estimates to be released. Though the project was $7.1 billion when voters approved it in November 2020, the latest estimates factoring in inflation and supply chain constraints show it could ultimately be upwards of $10 billion.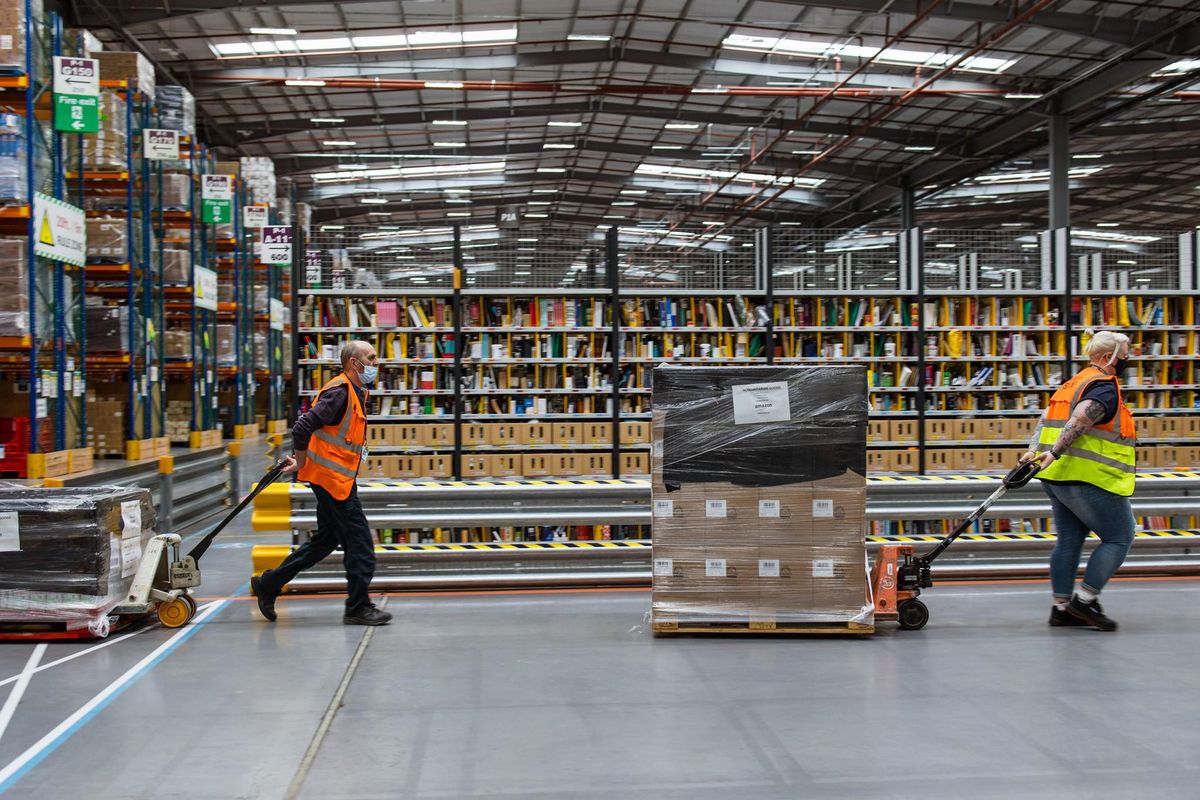 Plans for an Amazon warehouse in Round Rock—a $250 million project slated to be a large distribution center—are on hold.
This comes just after the tech giant had its worst financial quarter in seven years.
The details:
Late last year, it announced an expansion at the Domain adding 2,000 more corporate and tech jobs.
Amazon still owns the site in Round Rock. Plans for it are unclear.
Early this week, the Wall Street Journal reported that Amazon is aiming to scrap warehouse space as it faces a slowdown in its e-commerce operations.
Part of that effort involves exploring the possibility of ending or renegotiating leases with outside warehouse owners. Another aspect is a plan to sublease warehouse space.
"It allows us to relieve the financial obligations associated with an existing building that no longer meets our needs," an Amazon spokeswoman told the Wall Street Journal. "Subleasing is something many established corporations do to help manage their real estate portfolio."