Get connected with our daily update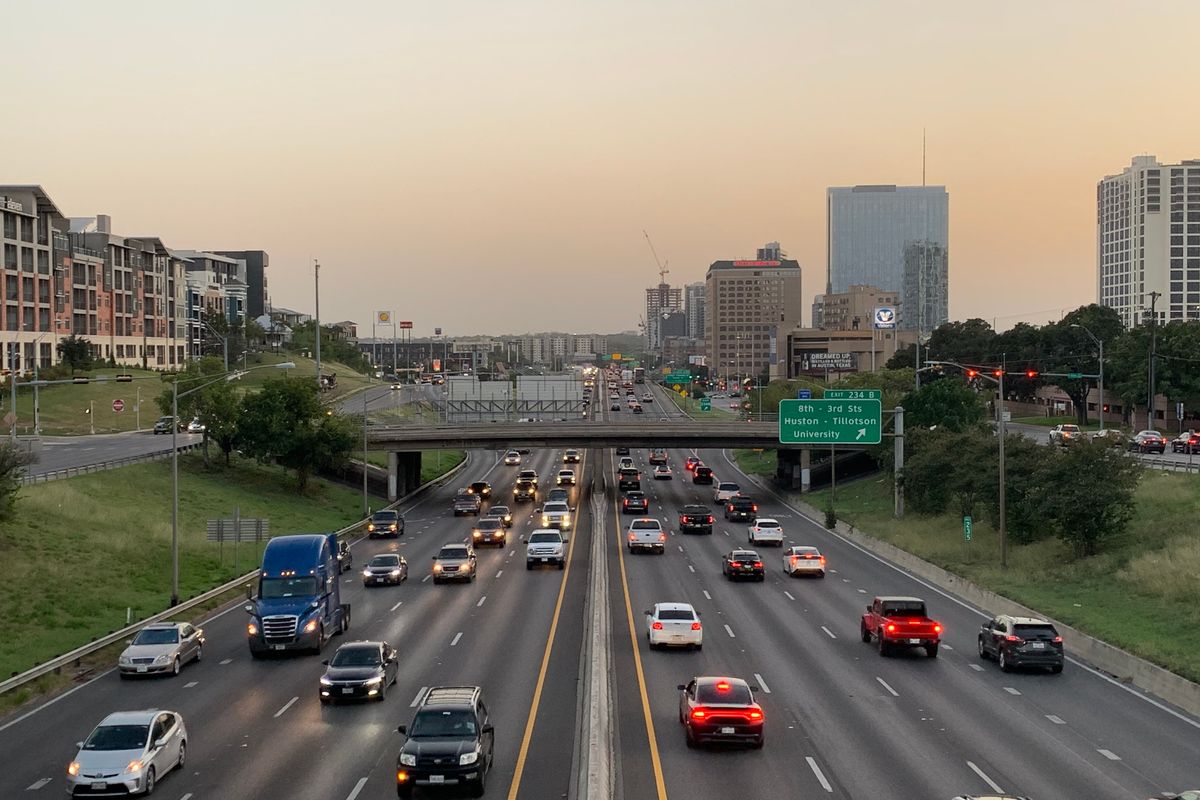 (Emma Freer/Austonia)
On Nov. 3, Austin residents will vote on Proposition A. If approved, it will increase the city's property tax rate by around 20% to help pay for Project Connect, a $7.1 billion overhaul of the local transit system.
---
Proponents say the plan will help make Austin a more equitable city by ensuring residents have access to an affordable and comprehensive transit system.
But past transit initiatives suggest that the project could deepen the fault lines it hopes to address, which is why Austin City Council has allocated $300 million for anti-displacement initiatives under the Project Connect proposal.
The broken spoke
District 1 Council Member Natasha Harper-Madison told Austonia that the pandemic has magnified infrastructural failures and exposed disparities in health care, education and transit access.
"Multiple generations of disinvestment have to be reconciled," she said.
Although Project Connect provides a chance for the city to catch up, it could also lead to some unintended consequences.
In other U.S. cities, transit investment has accelerated gentrification and displacement.
Researchers at the Dukakis Center for Urban and Regional Policy at Northeastern University found that the "predominant pattern" of neighborhood change following transit investment was "one in which housing becomes more expensive, neighborhood residents become wealthier and vehicle ownership becomes more common," according to a 2010 report.
Some Austinites have seen this happen in their own backyards.
The construction of MoPac in 1971 led to the destruction of nearly one-third of the homes in Clarksville, one of the earliest freedmen's communities established west of the Mississippi and, during segregation, one of the few remaining Black neighborhoods west of Interstate-35.
Similarly, the building of I-35 in the 1960s "both displaced existing Black communities and reinforced the de facto and de jure segregation of Austin" codified in the city's 1928 master plan, according to the Austin Justice Coalition.
As a result, there is concern that, if implemented, Project Connect could worsen Austin's affordability crisis and deepen the inequities it aims to rectify.

"Once this is approved in November … the speculation of real estate is going to happen instantaneously, almost over night," said Steven Pedigo, director of the LBJ Urban Lab at the University of Texas at Austin.
The alternate route
Aware of this likelihood and the precedent of past transit investment, Austin City Council worked to ensure the Project Connect budget includes $300 million in anti-displacement funds to be spent over the next 10 to 13 years on things such as:
The construction or development of new affordable housing,
Preservation, repair and rehabilitation of existing affordable housing,
Financial assistance for homeowners,
Home repair,
Rental subsidies
And right to return assistance.
"If it's after the fact, we've missed the boat," District 5 Council Member and Capital Metro Board Member Ann Kitchen said at an Aug. 7 meeting.
Dr. Yingling Fan is a professor at the University of Minnesota who has researched the effects of light rail development in Minnesota's Twin Cities. In 2012, she co-authored a report that looked at neighborhood change induced by new transit corridors, including gentrification and displacement.
"My opinion is we need to be aware of the potential impacts," Fan said, "but there is a lot of opportunity for government agencies to work with neighborhood organizations to ensure affordable housing supply is protected."
Austin Mayor Steve Adler and others have stressed that no city has done as much as Austin proposes to with Project Connect to offset displacement.
Harper-Madison pointed to the city of Denver, which established its Transit-Oriented Development Fund in 2010 with an initial investment of $15 million—or 5% of what Austin plans to allocate.
"We're going to be the gold standard," she told Austonia.
The next stop

But some community members have raised concerns that the funding will not come through or, if it does, not achieve its stated aim.
David King, speaking as a long-time resident of the Zilker neighborhood, worries that Project Connect is "a perfect storm for displacement" and that $300 million is inadequate to prevent what is coming down the tracks. (He is also a member of the city's zoning and platting commission.)
"I don't think the city is as committed to preventing displacement as it could be," King told Austonia, adding that he would like to see more concrete parameters for how such funding will be allocated and demands on developers who build near transit stations.
In response to such concerns, council members established a "contract with voters" that ensures the city will create neighborhood-level strategies with community members, develop an equity assessment tool and publicly track the progress of its anti-displacement initiatives.
Yasmine Smith is a co-chair of the local nonprofit People United for Mobility Action, which works to ensure every Austinite has access to safe, affordable and convenient transit options. She has been heartened by the city's commitment to equity in developing Project Connect and believes the contract with voters will ensure the anti-displacement funding is put to best use.
"I like to analogize it to gumbo," Smith said. "Right now, we're in the roux stage. We've made a good roux, a great base, with the legal binding documents."
If Proposition A is approved by voters, it will take a long time "to get the tenderness of the meat just right," but Smith said she will be at the stovetop, stirring away.
More on Project Connect: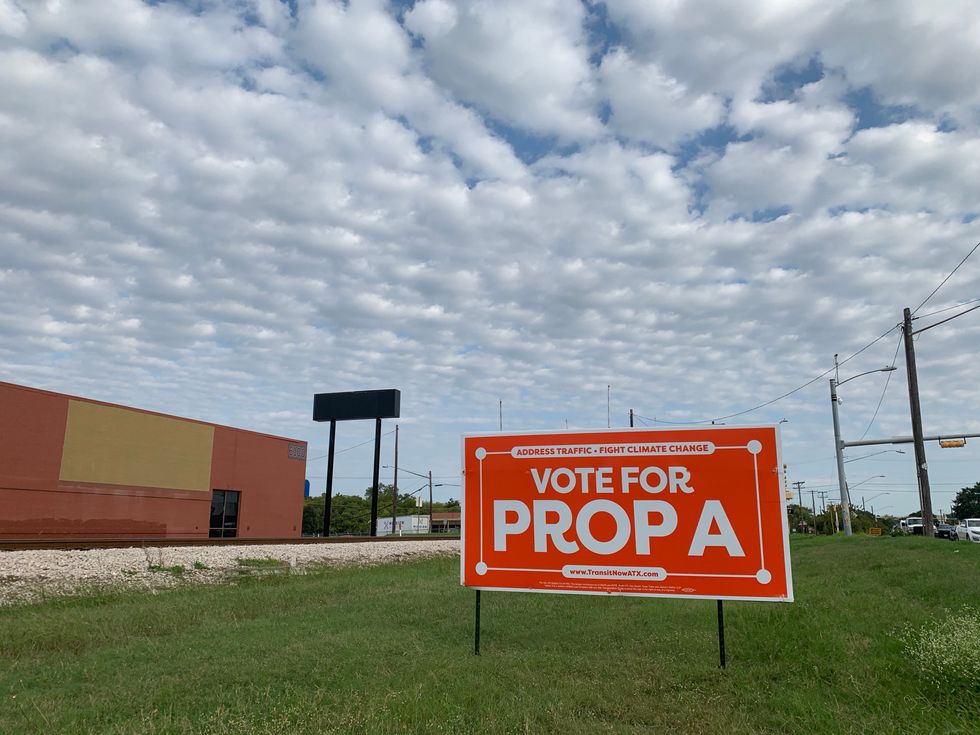 How much will Project connect raise my taxes?(Emma Freer/Austonia)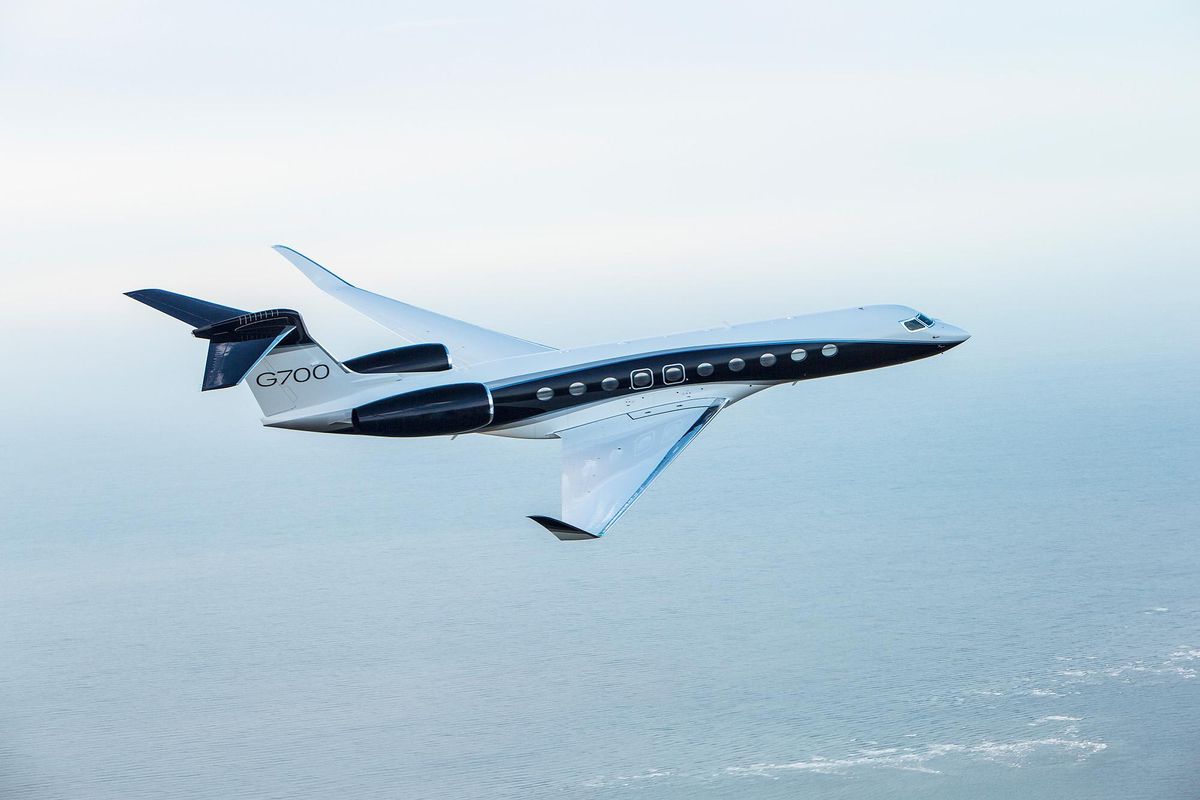 Elon Musk has placed an order for a new, top-of-the-line private jet: a Gulfstream G700, Austonia has learned. Delivery is expected in early 2023.
Billed as offering "the most spacious cabin in history," the aircraft seats 19 and soars above the rest of us at up to 51,000 feet. Base price: $78 million.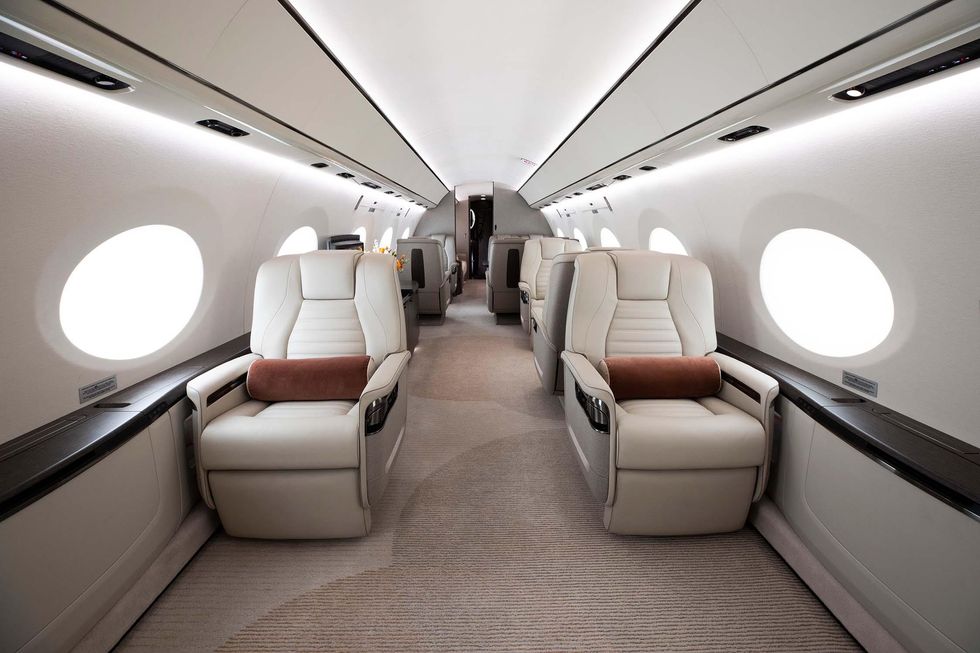 The Gulfstream G700 was awarded the 2022 International Yacht & Aviation Award for excellence in cabin design this year. (Gulfstream)
According to the Gulfstream website, the G700 can fly up to 7,500 nautical miles without refueling, enough range to fly nonstop from Austin to Hong Kong. Powered by two Rolls-Royce engines, it has its own Wi-Fi system, 20 oval windows measuring 28" x 21", and two lavatories.
The sweet new ride will replace his current top-of-line private jet: a 2015 Gulfstream G650, the aircraft that has been made somewhat famous by the automated @elonjet Twitter account, which tracks and reports his personal aircraft's movements using public data.
Musk has repeatedly championed "free speech" as a guiding ethic in his planned purchase of Twitter. Last December, Musk offered the teenager who built the @elonjet tracker $50,000 to shut it down, citing security concerns. It's still up.
According to the @elonjet account, Musk's jet last traveled to Austin, where it's been since June 23. The associated data says that his flight to Austin burned $2,573 worth of aviation fuel and discharged 4 tons of carbon dioxide.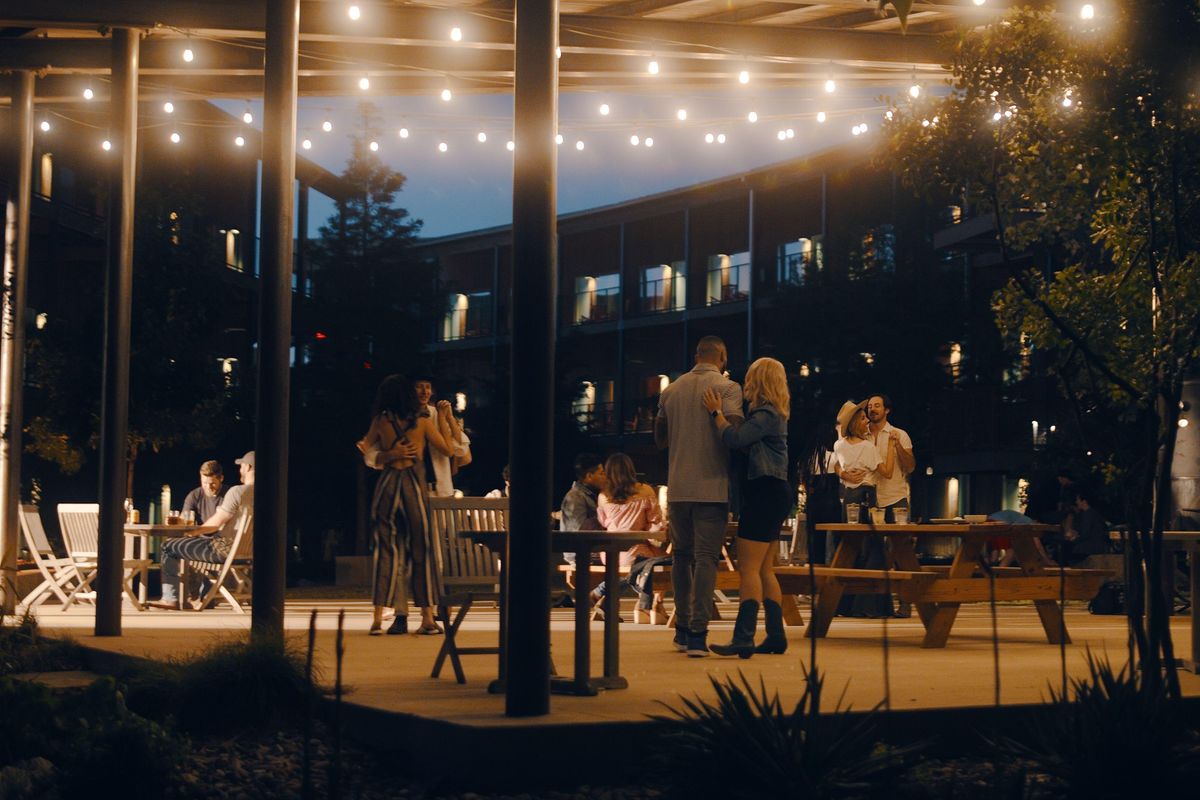 Live music and beer? Say no more. With a location in Austin, and others throughout Texas, the court hotels by the Valencia Hotel Group have a new offering for weekend stays: Live Music & Longnecks.
Enjoy live music all weekend long and check out the hotels' state-of-the-art amenities between sets. Make a splash in the pool, enjoy outdoor fire pits, or challenge your friends in a yard game while enjoying a weekend full of live music! Did we mention the package includes deluxe accommodations and a bucket of beer? Oh, and if you needed more convincing, this pet-friendly hotel means the whole family can join in on the fun.
The hotels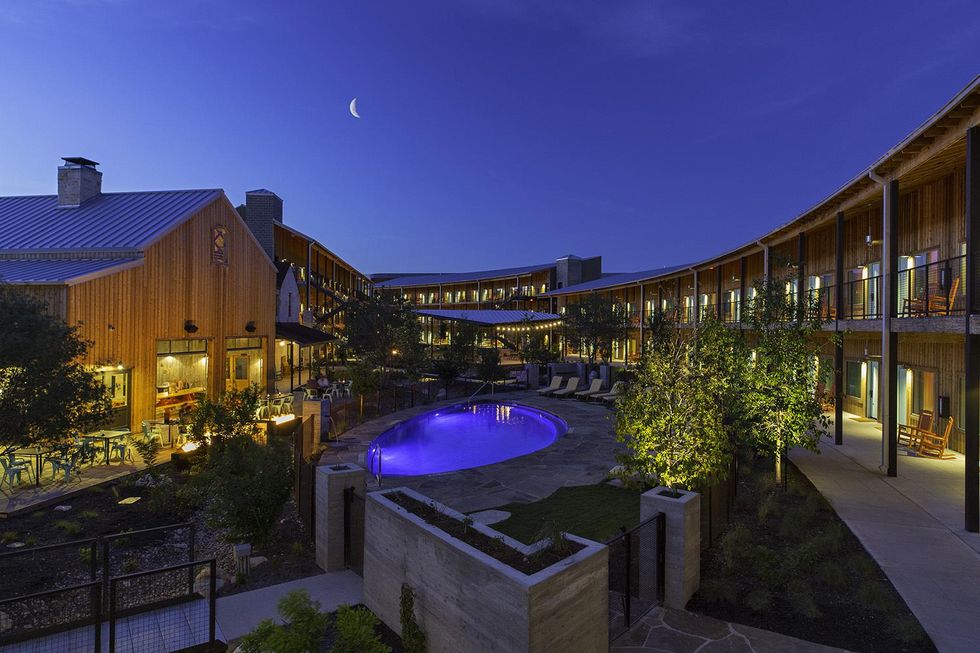 Explore any of the Court Hotels by Valencia Hotel Group for a memorable escape. Each property offers a unique experience remnant of yesteryear but with all of the modern amenities that make for a fun and comfortable stay. With acres of landscaped courtyards, relax and unwind in an outdoor environment perfect for doing everything or absolutely nothing at all. With locations in Austin, College Station, Irving, and Lubbock your urban retreat has never been so close.
The music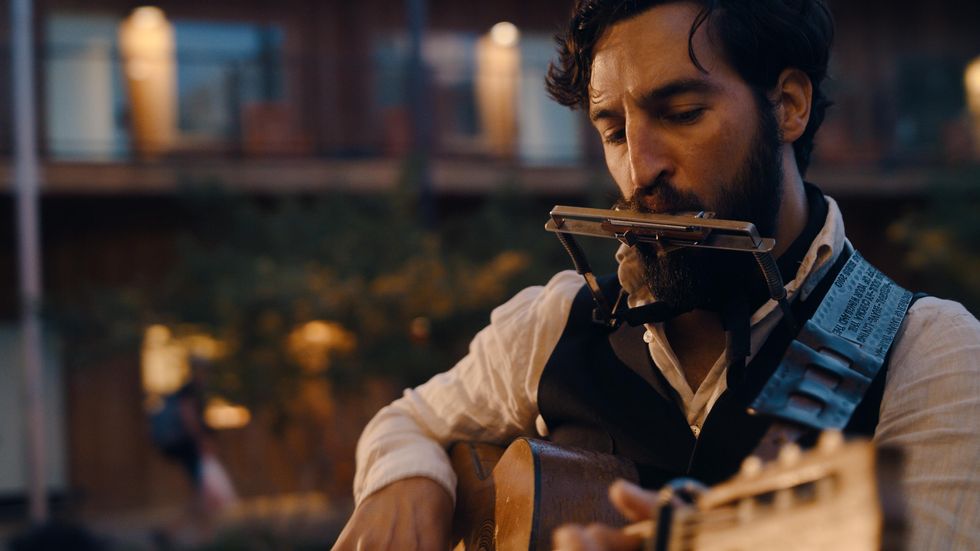 Locals and travelers alike are invited to enjoy the deep roots of Texas music all summer long with a robust lineup of live performances. From the banks of the San Antonio Riverwalk to Irving's manicured streets, Valencia's hotels are a place to gather and reconnect, offering uniquely Texan settings for the weekly performances.
"We're proud of the community we've fostered among Texas musicians and the many rising stars who perform at our properties," says Amy Trench, corporate director of brand marketing & PR for Valencia Hotel Group.
In Austin, you can catch good ol' fashioned Texas country by Drew Moreland and Clayton Gardner, bluegrass by Reagan Quinn, and much, much more.
With unique programming at each of Valencia's properties, there's something for everyone to enjoy all summer long.
The perks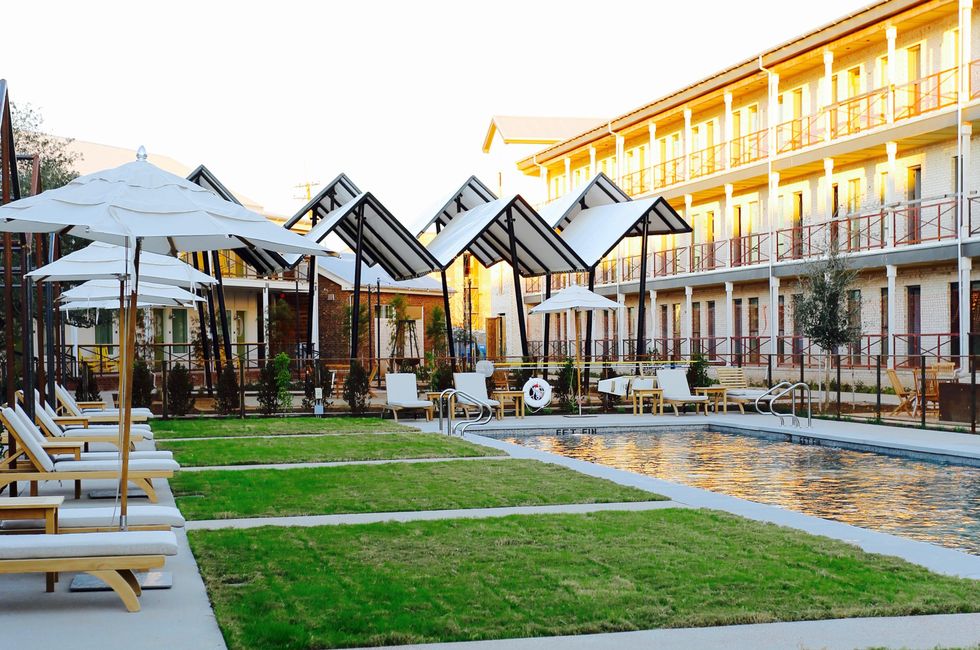 If you're a Valencia Hotel Group Rewards member, the perks are plentiful. Enjoy up to 10% off the Best Available Rate, and for a limited time, members can save up to 15% off a stay of 2 nights or more, for select stays in 2022.
But that's really just the beginning. At select locations, you can enjoy discounts on weeknight stays, a complimentary third night, or curated packages for a romantic getaway or a night of watching the Verde at Q2 Stadium. You'll also find special rates for AAA and AARP Members, educators, and front-line heroes including military, law enforcement, fire, and rescue workers.