Get connected with our daily update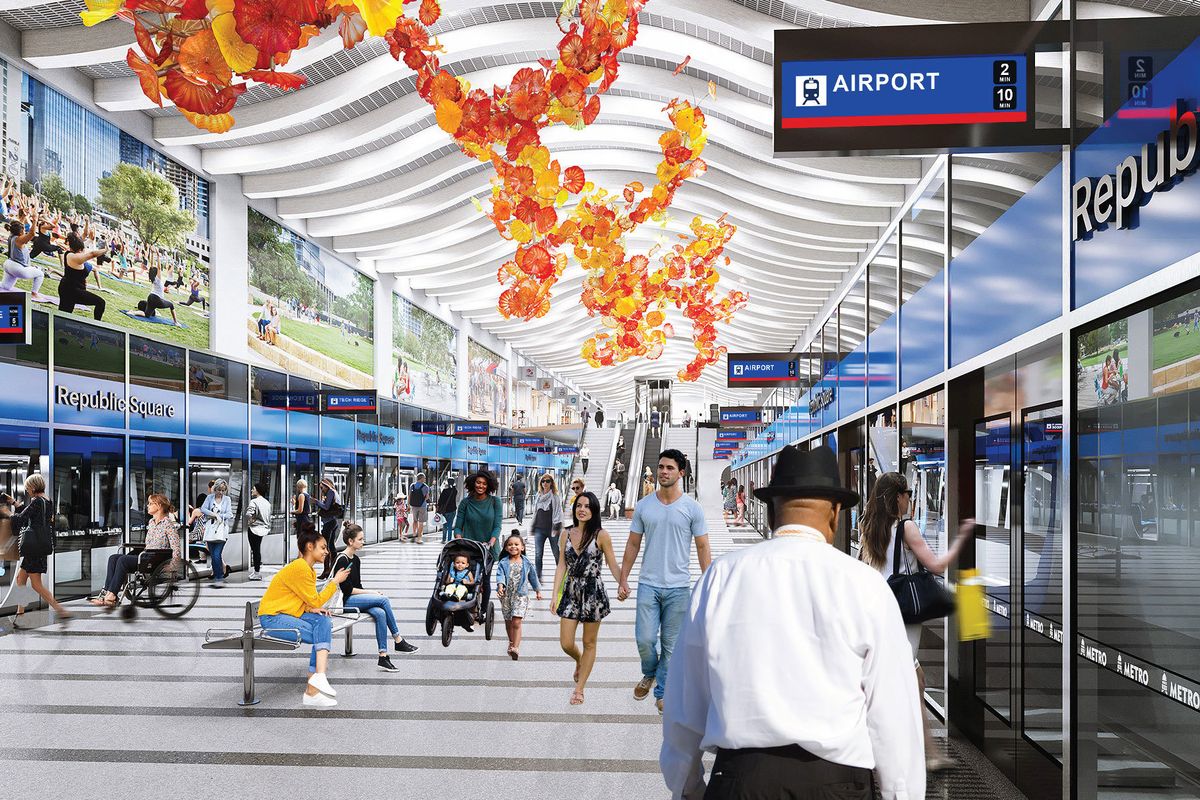 (Capital Metro)
The Federal Transit Administration awarded Capital Metro a $900,0000 grant to support the planning and anti-displacement efforts of Project Connect.
---
Project Connect is a $7.1 billion transit plan. Austin residents voted overwhelmingly to support a city property tax rate increase that will help pay for it in the Nov. 3 election. Local property tax revenue will only pay for about half of the project's estimated costs; the remainder will need to come through federal grants.
The $900,000 will be used to study a 12-mile corridor that includes North Lamar Boulevard, Guadalupe Street and Riverside Drive and will be used by both of the light rail lines proposed under Project Connect. The outcome of the study will be a series of recommendations for how to prevent displacement and support affordable housing projects along the corridor.
Although Project Connect proponents say the plan will help make Austin a more equitable city by ensuring residents have access to an affordable and comprehensive transit system, there are also concerns that it could exacerbate inequity by driving up real estate prices along new routes.
In other U.S. cities, transit investment has accelerated gentrification and displacement. Researchers at the Dukakis Center for Urban and Regional Policy at Northeastern University found that the "predominant pattern" or neighborhood change following transit investment was "one in which housing becomes more expensive, neighborhood residents become wealthier and vehicle ownership becomes more common," according to a 2010 report.
This has happened in Austin. The construction of MoPac in 1971 led to the destruction of nearly one-third of the homes in Clarkesville, one of the earliest freedmen's communities established west of the Mississippi and, during segregation, one of the few remaining Black neighborhoods west of I-35.
Similarly, the building of I-35 in the 1960s "both displaced existing Black communities and reinforced the de facto and de jure segregation of Austin" codified in the city's 1928 master place, according to the Austin Justice Coalition.
For these reasons, Austin City Council allocated $300 million of the project's budget for anti-displacement initiatives, such as developing new affordable housing and providing financial assistance to residents.
Opponents of Project Connect and the property tax rate increase that will help pay for it raised concerns about whether the city of Austin and its transit agency, Capital Metro, would be able to secure the federal funding it requires.
"The … grant award comes only one month after Austinites made a historic decision to fund Project Connect, and it is the first example of federal funding Capital Metro expects to secure in support of the program," the transit agency said in a press release Tuesday.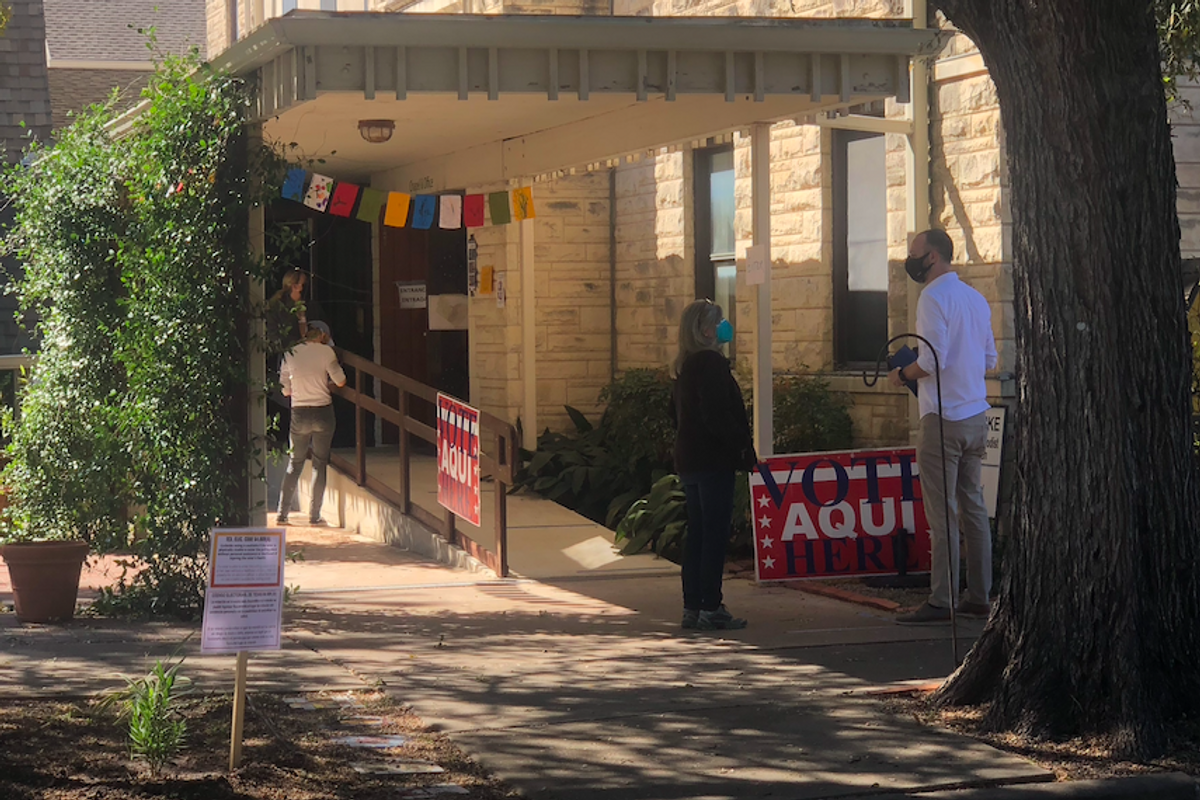 Come later tonight, Texans will officially know who will be on the ballot for the November general election.
In Texas, candidates must win at least 50% of the vote to be elected. In the March primaries where the top candidate only received a plurality of votes, a runoff is being held. Voters will decide on the candidates to represent their party in the November general election. Just like the March primaries, voters will choose which party they'd like to vote in. Then based on location, each ballot will show which races are in a runoff.
Here's everything you need to know before heading to the polls.

Know before you go
The registration period for this election has passed; check if you're registered to vote here.
The polls are open from 7 a.m. to 7 p.m. daily. As long as you're in line by 7 p.m., you can vote.
You'll need a valid photo ID to present once you're at a polling location.
Here is where you can vote in Travis County.
View wait times at polling locations here.
Races to watch in Travis County:
Statewide
Lieutenant Governor
Republican: Incumbent Lt. Gov. Dan Patrick won his primary in March.
Democratic: Mike Collier and Michelle Beckley are vying to be the Democrat candidate on the ballot.
Attorney General
Republican: Incumbent AG Ken Paxton is fighting for his seat against George P. Bush.
Democratic: Rochelle Garza and Joe Jaworski will face off to be the Democratic candidate in this race.
View all the statewide races on the ballot here.
U.S. House of Representatives

View the district you live in here.
District 21
Republican: Incumbent Chip Roy won his primary in March.
Democratic: Claudia Andreana Zapata and Ricardo Villarreal are hoping to secure this vote.
District 35
Republican: Dan McQueen and Michael Rodriguez are going head to head to be the Republican candidate in this race.
Democratic: Former Austin council member Greg Casar won this race in March.
Texas House
District 19
Republican: Ellen Troxclair and Justin Berry are vying to be the Republican candidate in this race.
Democratic: Pam Baggett won her primary in March.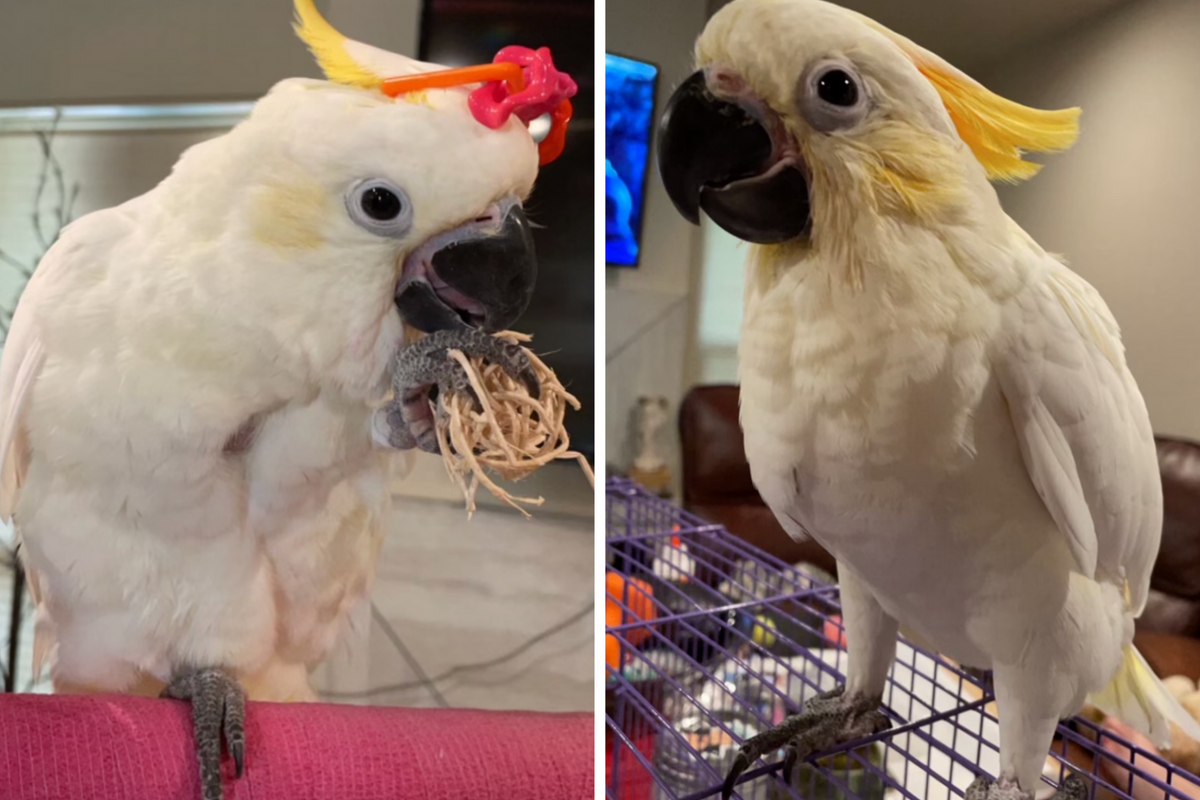 A big-money bird has been stolen from a northwest Austin pet store.
Kelsey Fernandez, the owner of a $6,000 sulphur and citron-crested cockatoo named Lemon Grab, said the emotional support animal was taken from the Gallery of Pets store, around closing time on Sunday.
"I've struggled with mental illness my entire life, and ever since I got him I've been doing so much better," Fernandez told Austonia.
The $6k cockatoo is young and will starve unless he is fed by hand, Fernandez said.
In a surveillance video, a man appears to have something under his shirt as he and two others exit the business around the same time the store believes that Lemon Grab was stolen.
Fernandez said a report has been filed with the Austin Police Department with an $1,000 reward for his return.