Get connected with our daily update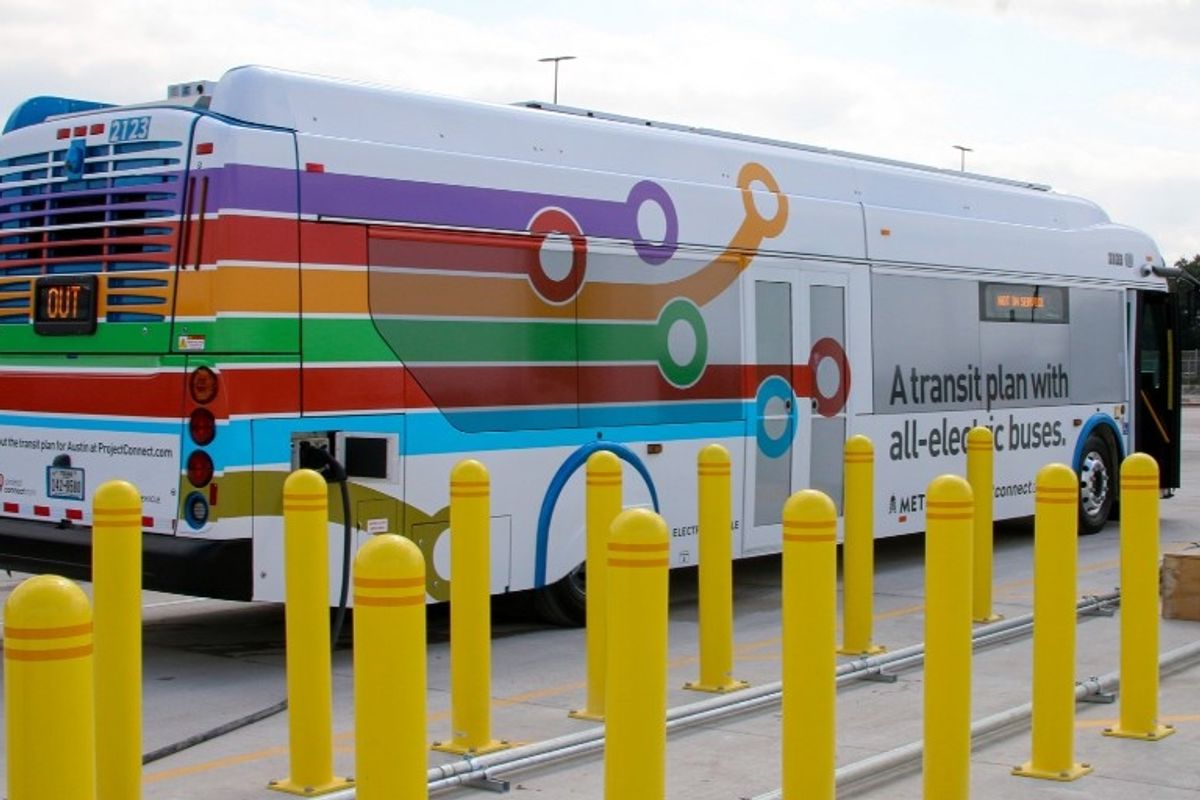 (Capital Metro/Twitter)
By a nearly 19% margin, Austinites approved Proposition A, a permanent increase to the city's property tax rate that will help pay for Project Connect, a 15-year, $7.1 billion overhaul of the local transit system.
With victory declared, the city and Capital Metro have their work cut out. Next steps include appointing an oversight board and starting the process to secure more than $3 billion in federal funding.
---
A long road

Prop A's passage comes after two failed light rail initiatives, which were voted down by Austin voters in 2014 and 2000.
Six years ago, Austin, we asked you to reject a transit proposal. That one truly did too little, and for that littl… https://t.co/CVx71Pjep6

— AURA: An Austin for Everyone (@AURA: An Austin for Everyone) 1604506897.0
"It has been a long road, but we now have a data driven, community designed plan that voters are telling us that they want us to build," Capital Metro CEO Randy Clarke said at a press conference late Tuesday evening.

Historic in scope, the transit plan includes two light rail lines—Austin's first ever—as well as an underground tunnel and a $300 million fund for anti-displacement initiatives. Proponents argue it will improve the city's traffic woes, mitigate climate change and improve mobility equity.
Austin is getting mass transit and a record $300 million for affordable housing! The passage of Prop A ensures the… https://t.co/ajNDUcjc78

— Ethan Tenison (He, Él) 🏳️‍🌈 (@Ethan Tenison (He, Él) 🏳️‍🌈) 1604506243.0
Victory was not guaranteed, however.

Proposition A endured a contentious campaign period, with political action committees on either side of the issue spending heavily to convince voters of their arguments.
Opponents, including those at the PAC Our Mobility Our Future and the nonprofit Voices of Austin, said Project Connect was too expensive, especially given the financial hardships of the pandemic, and depended on federal funding that is not guaranteed.
"I understand people being skeptical," Capital Metro Chairperson Wade Cooper said at the same event. "We asked people to impose a tax upon themselves in the middle of one of the worst recessions that we've seen in a generation."
But Austinites voted decisively in favor of Prop A, which Cooper attributed to multiple factors: a collaborative development process that involved more than 60,000 residents and included regular meetings between the transit agency's board and Austin City Council; a transformational plan; and turnout among young voters.

Still, Capital Metro leadership assured the 129,232 voters who opposed Prop A that Project Connect will be a community asset—for everyone.
"Tonight we should celebrate this accomplishment, but tomorrow let's come together as one community and start building a better future," Clarke said.
Forging ahead
Now that Proposition A has a voter mandate, city officials plan to unveil more information about the Austin Transportation Partnership, a local government corporation that will oversee the implementation of Project Connect.
"Our immediately next steps are to recruit and appoint the first ATP board, craft its first budget, and begin the environmental process for individual projects," said Gina Fiandaca, assistant manager for mobility, in a statement issued on Tuesday evening.
The board will include five members. For its first two years, it will include a member of council who will later be replaced by a council appointee, such as an Austin resident or Capital Metro customer. It will also include a member of the Capital Metro board and three community experts, from fields such as capital project management, sustainability and community engagement.
Capital Metro will share more information about the partnership appointment process in the coming weeks, Clarke said.
Peck Young, executive director of the anti-Project Connect nonprofit Voices of Austin, said he hopes the ATP is vigilant in its oversight, working to ensure Capital Metro hews close to its stated budget, and that residents hold them accountable.
"This unelected board is like putting foxes and weasels in charge of the henhouse," he said.
Others are more hopeful.
Yasmine Smith, co-chair of the local nonprofit People United for Mobility Action, believes the city will make good on its promises to address equity issues because of the community input it sought out and the contracts it has put in place.
"There are legal binding documents—that was important to me—making sure they keep their feet to the fire," Smith told Austonia last month.
Laying tracks
The transit agency will also begin working on securing federal funding, which it budgeted to cover 45% of Project Connect's $7.1 billion price tag.
Opponents were vocal about their concerns on this point, arguing that federal funding is not guaranteed and worrying that taxpayers would be on the hook to make up the difference.
"Voters want this, but I don't think they want to pay for it twice," Young said.
In his view, funding depends on the outcome of the presidential election, which hinges on a few key states that are still tallying their results.
"If (Joe) Biden wins, I think he will make a good faith effort to raise taxes on the richest Americans to have money for things like infrastructure, which includes stuff like Project Connect," Young said. "If (President Donald) Trump wins again, there's not going to be a dime for that kind of stuff."
In a statement to Austonia in early October, U.S. House Rep. Lloyd Doggett, D-Austin, agreed, saying federal funding for Project Connect "is almost all dependent" on who is in office.
Congress appropriates federal transit dollars, in legislation that must be signed by the president. Since entering office, Trump has consistently tried to cut funding for the U.S. Department of Transportation, according to a report by Bloomberg City Lab.
But Capital Metro leadership is more optimistic that the federal funds will be approved.
"One of the most important things is the local community saying they are putting money forward for the local match," Clarke said. "Tonight, the community has spoken, and that goes a long way to getting the procurement of the federal funding."
Clarke added that each of Project Connect's component projects will go through the federal funding process separately, meaning that it is not an all-or-nothing situation.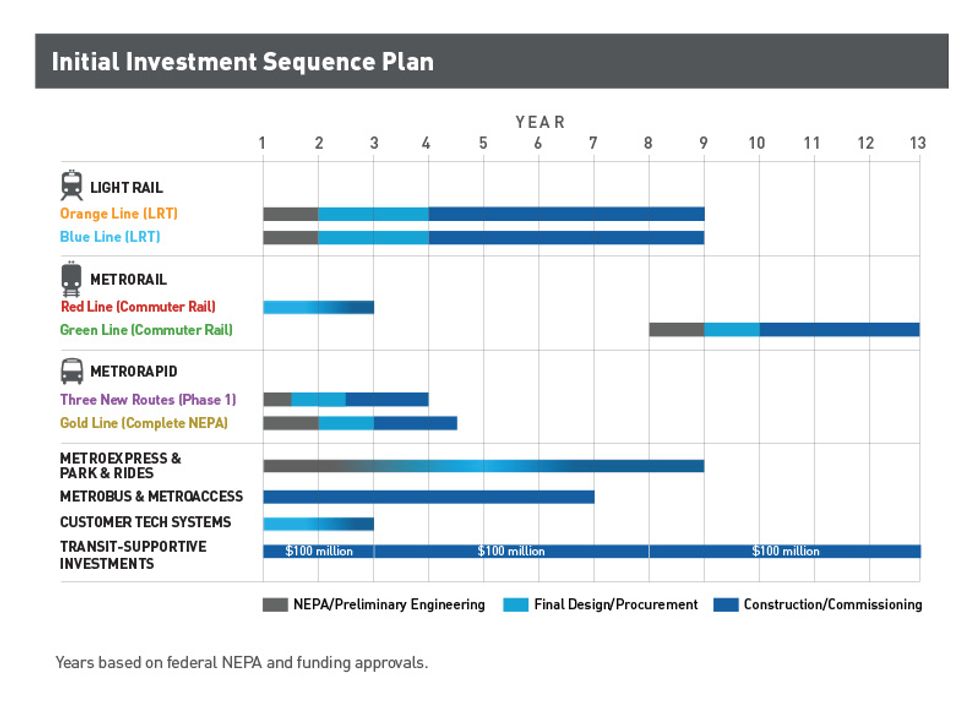 (Capital Metro)
As the agency works to secure dollars for some of the core components of Project Connect, such as the two light rail lines, other projects will soon get underway, such as the implementation of four new MetroRapid routes and enhancements to the commuter rail red line, which runs from Leander to downtown Austin.

"It's go time," Clarke said.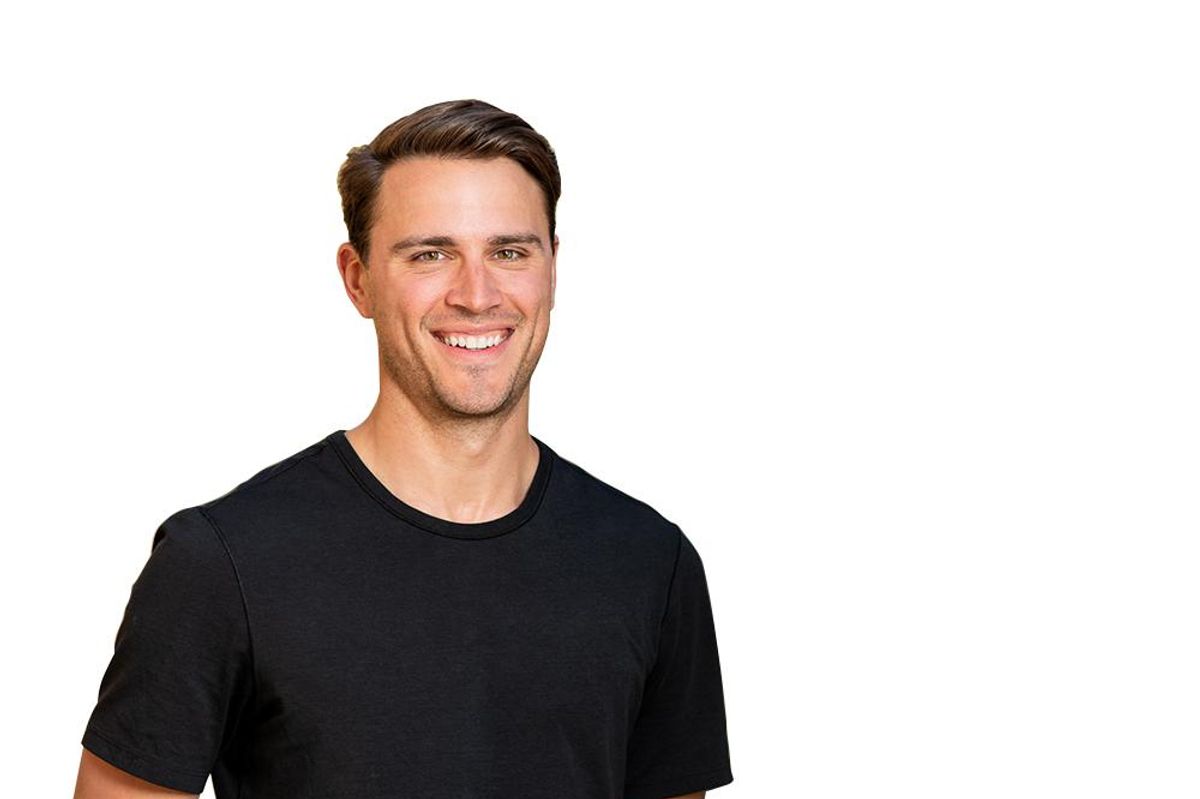 Justin Mares has seen the power of some extra cash. His brother, Nick, was in high school when COVID-19 hit, and he could tell he was bored.
"So I saw him kind of struggling with his classes, struggling to feel intellectually engaged or care about what he was doing," Mares explained. "And I said, 'Hey, you can have my laptop and you should teach yourself a skill or take some (coding) classes and figure out what are the things that light you up and that that you feel like you're interested in."
His brother then got into coding and design and launched his own app called question breaker. Through that process, he felt drawn to helping others. So last year, he and a couple of friends released what's known as an Inflection Grant.
It's $2,000 for anyone 25 or younger who wants to improve themselves and thinks that amount or less could make a difference in their lives.
"The ideal would be someone that really comes from a background that doesn't have access to a bunch of super-strong opportunities to wants to carve a different path," Mares said. "Whether it's becoming an entrepreneur and artist, whatever it is, and who could use a little bit of funding to kind of help them take a shot on themselves, learn something, start something, do something, work with someone, whatever it is."
Last year had 17 recipients and the launch for this year's applications, which are open to anyone in the U.S. or Canada, starts Thursday.
\u201c"If you\u2019re under 25 and $2,000 or less can meaningfully change your life, I want to hear from you."\n\nhttps://t.co/CIO3IstFKP\n\nLOVE that you\u2019re doing this, @jwmares.\u201d

— Ryan Hoover (@Ryan Hoover) 1654532124
Mares understands chasing after goals as the founder of Kettle & Fire, a bone broth brand available at H-E-B, Whole Foods and other major grocers or by delivery. He first became interested in entrepreneurship in college and after that, he moved to San Francisco and later Austin in 2018.
One of the winners last year was an 18-year-old living with her parents and without access to tools, including a computer, Mares said. So the grant covered a laptop that had performance specs for her to run AI models. Working on those models helped her get a spot as a remote intern for an AI company in San Francisco.
Eventually, the company asked her to work there in a more full-time capacity as a full-fledged intern or junior person. So the grant then also covered her plane ticket to San Francisco and a month's rent.
"Now she's living in San Francisco in the Bay Area and working for this AI company that I don't think she would have been able to work with, reach out to or engage with at all were it not for our grant, which is kind of cool," Mares said.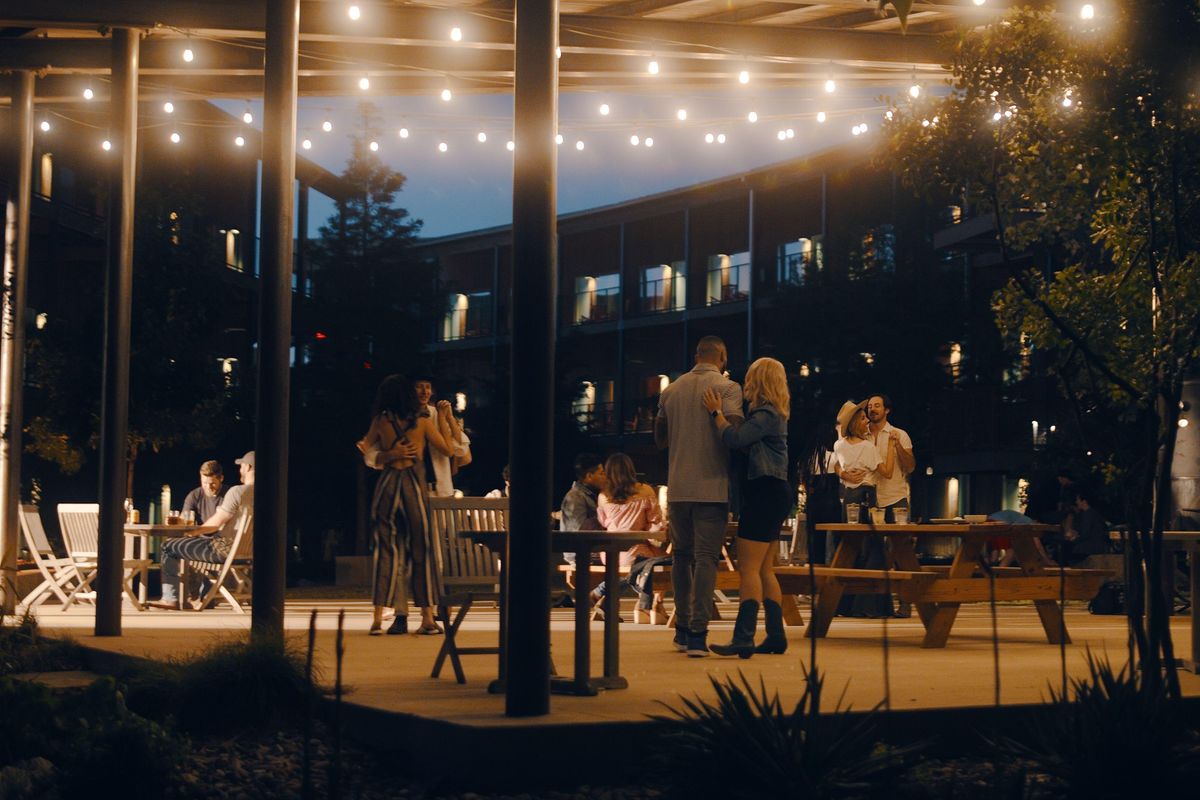 Live music and beer? Say no more. With a location in Austin, and others throughout Texas, the court hotels by the Valencia Hotel Group have a new offering for weekend stays: Live Music & Longnecks.
Enjoy live music all weekend long and check out the hotels' state-of-the-art amenities between sets. Make a splash in the pool, enjoy outdoor fire pits, or challenge your friends in a yard game while enjoying a weekend full of live music! Did we mention the package includes deluxe accommodations and a bucket of beer? Oh, and if you needed more convincing, this pet-friendly hotel means the whole family can join in on the fun.
The hotels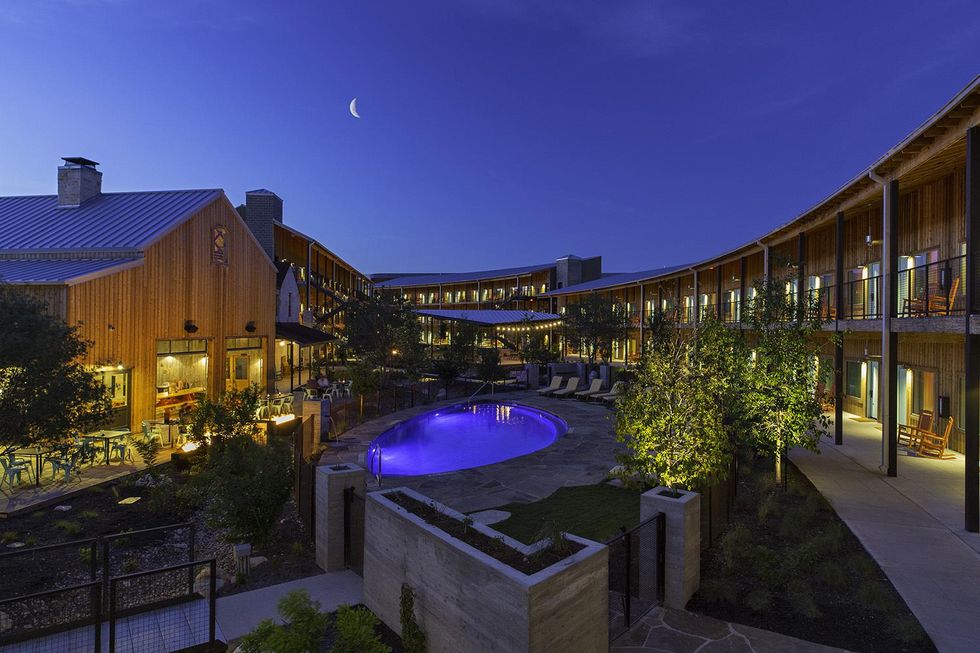 Explore any of the Court Hotels by Valencia Hotel Group for a memorable escape. Each property offers a unique experience remnant of yesteryear but with all of the modern amenities that make for a fun and comfortable stay. With acres of landscaped courtyards, relax and unwind in an outdoor environment perfect for doing everything or absolutely nothing at all. With locations in Austin, College Station, Irving, and Lubbock your urban retreat has never been so close.
The music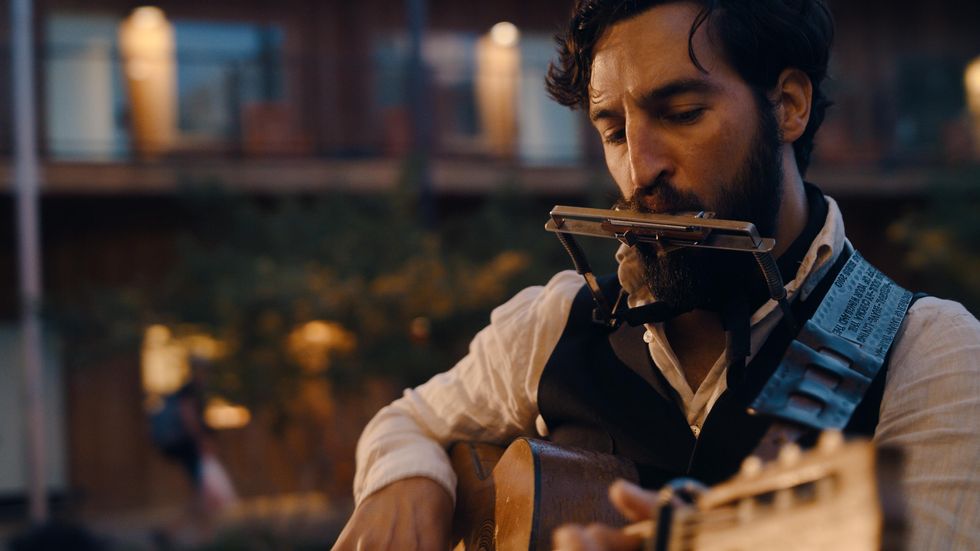 Locals and travelers alike are invited to enjoy the deep roots of Texas music all summer long with a robust lineup of live performances. From the banks of the San Antonio Riverwalk to Irving's manicured streets, Valencia's hotels are a place to gather and reconnect, offering uniquely Texan settings for the weekly performances.
"We're proud of the community we've fostered among Texas musicians and the many rising stars who perform at our properties," says Amy Trench, corporate director of brand marketing & PR for Valencia Hotel Group.
In Austin, you can catch good ol' fashioned Texas country by Drew Moreland and Clayton Gardner, bluegrass by Reagan Quinn, and much, much more.
With unique programming at each of Valencia's properties, there's something for everyone to enjoy all summer long.
The perks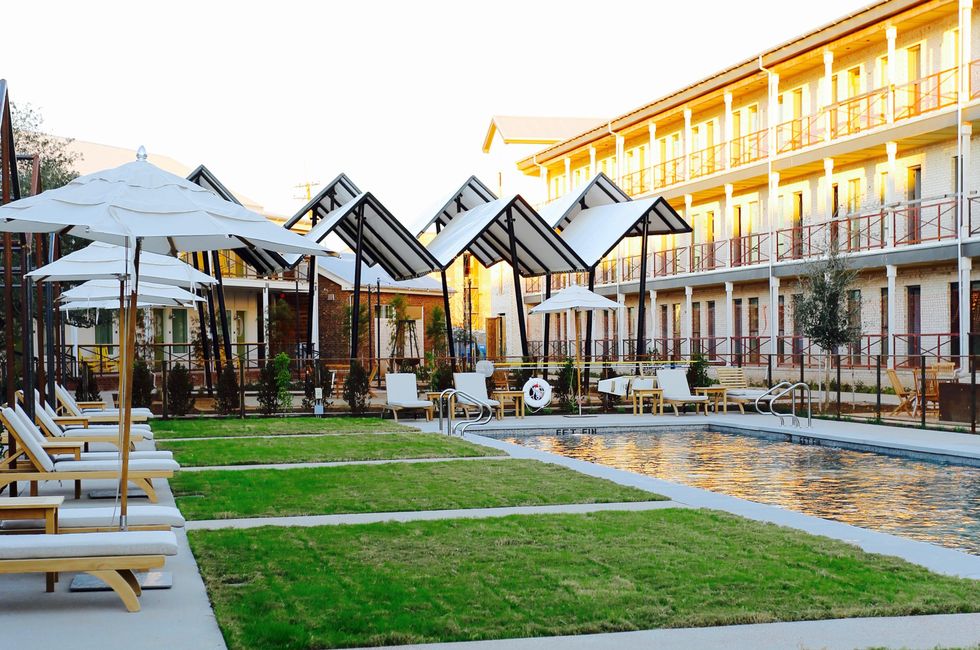 If you're a Valencia Hotel Group Rewards member, the perks are plentiful. Enjoy up to 10% off the Best Available Rate, and for a limited time, members can save up to 15% off a stay of 2 nights or more, for select stays in 2022.
But that's really just the beginning. At select locations, you can enjoy discounts on weeknight stays, a complimentary third night, or curated packages for a romantic getaway or a night of watching the Verde at Q2 Stadium. You'll also find special rates for AAA and AARP Members, educators, and front-line heroes including military, law enforcement, fire, and rescue workers.