Get connected with our daily update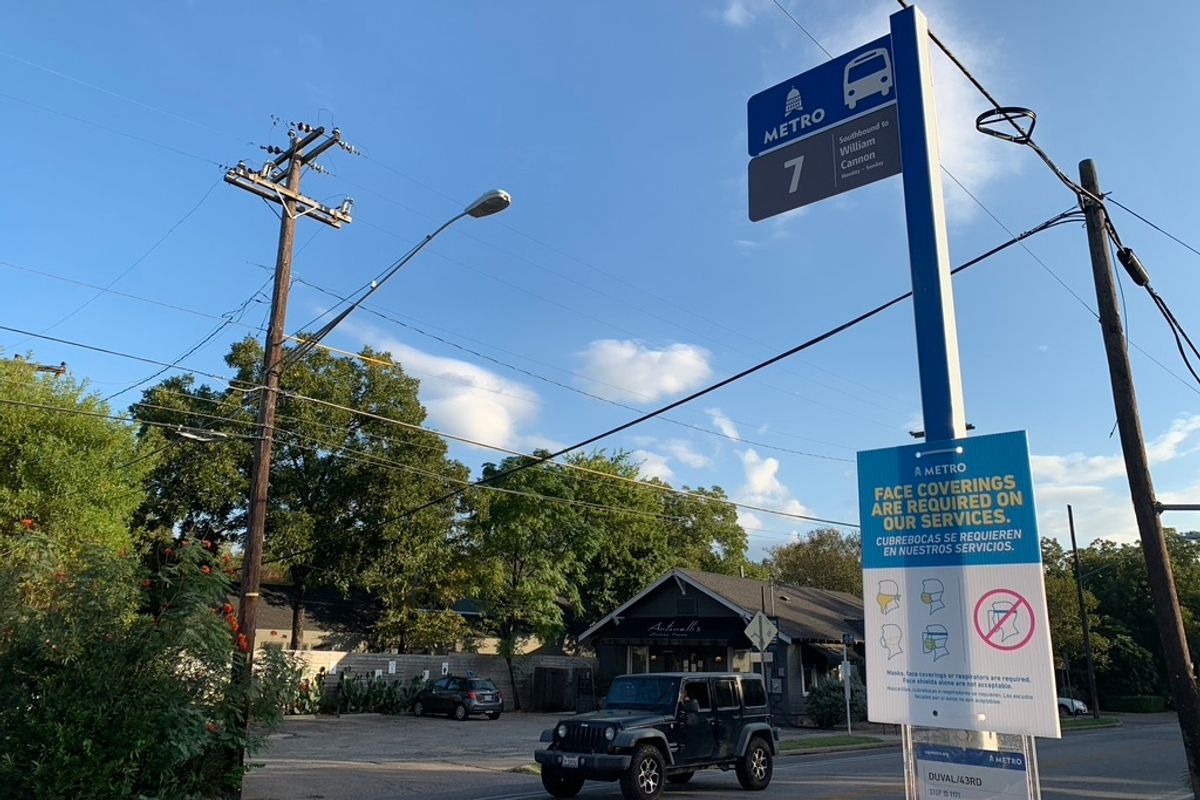 (Emma Freer/Austonia)
Austin voters will soon determine the fate of Project Connect, a 15-year, $7.1 billion overhaul of the city's transit system. Although it has been in development since 2013, the plan is still opaque to some residents, who have questions about what it might mean for their neighborhoods—and their wallets.
---
This week, Austonia will be answering some questions, ranging from the cost of the plan to the projected ridership. Each day, we'll tackle a new one. So far, we've answered:
Today's question, our final installment in this week's series, is: How does the pandemic affect Project Connect?
Like most issues surrounding the transit plan, supporters and opponents have diverging takes on this one.
Supporters stress that Project Connect, if built, will help make Austin a more equitable city, both by expanding transit infrastructure and allocating $300 million in funding for anti-displacement initiatives.
Austin Mayor Steve Adler has emphasized the importance of transit for essential workers, who may rely on it to get to their jobs at grocery stores, schools, hospitals and construction sites.
"I think people want us to do this project because they want something done about traffic; they want something done about the environment; they want something to stop the fatalities and actually address mobility equity for essential workers," he told Austonia during a phone interview last month.
In March, Capital Metro CEO Randy Clarke sent a letter to the Texas Congressional Delegation urging it to support federal coronavirus relief funding as a job creator.

"Capital Metro is uniquely ready for additional investments should there be funds to apply for recovery actions," he wrote, adding that the agency had plans to expand the local transit system via Project Connect. "With Federal support, these projects make ideal public works initiatives that can put thousands of people to work quickly."
The #COVID19 crisis will hit transit agencies hard. We're asking our Congressional Delegation to consider financial… https://t.co/5QrvPYjpye

— Capital Metro (@Capital Metro) 1584564641.0
Bay Scoggin, director of the left-of-center Texas Public Interest Research Group, is also optimistic about Proposition A. In testimony before council and public statements, he has stressed its appeal to students looking for more transit options and Austinites concerned about climate change.

"I think one of the biggest takeaways from the primary runoff election was a historic turnout from the youth vote," he told council members in August, "and we should expect that same turnout come November."
Not everyone sees it this way.
Gerald Daugherty is a Travis County commissioner, long-time transit opponent and major donor to Our Mobility Our Future, a political action committee that opposes Project Connect. He argued that raising people's property taxes during a period of such financial uncertainty is yet another reason to vote against Proposition A.
"People are trying to figure out if they're even going to have a job this time next year," he said. "The pandemic has just murdered businesses."
Ultimately, city council chose to approve a scaled-back version of the Project Connect plan, shaving around $3 billion off an earlier proposal. But after nearly a decade of development, its members chose not to delay it amid the pandemic.
Additionally, the pandemic has led to wide swaths of the local population working from home, which opponents say makes ridership projections uncertain.
The Central Texas Regional Mobility Authority recently released the results of its first online survey about post-pandemic travel. More than 900 Texans participated, nearly two-thirds of whom reside in Travis County. Sixty-five percent reported they believe they will work from home at least some of the time after the pandemic subsides.
But CTRMA also cites data indicating that congestion relief precipitated by the pandemic is short-lived. According to Texas Department of Transportation data, Austin saw traffic cut in half around March and April. By July, however, it was back to around 80% of its pre-pandemic levels.
Despite the pandemic, voter turnout is expected to break records this election, and Adler is hopeful voters make it down to the proposition portion of their ballots.
"There's probably no perfect time to hold an election," he said.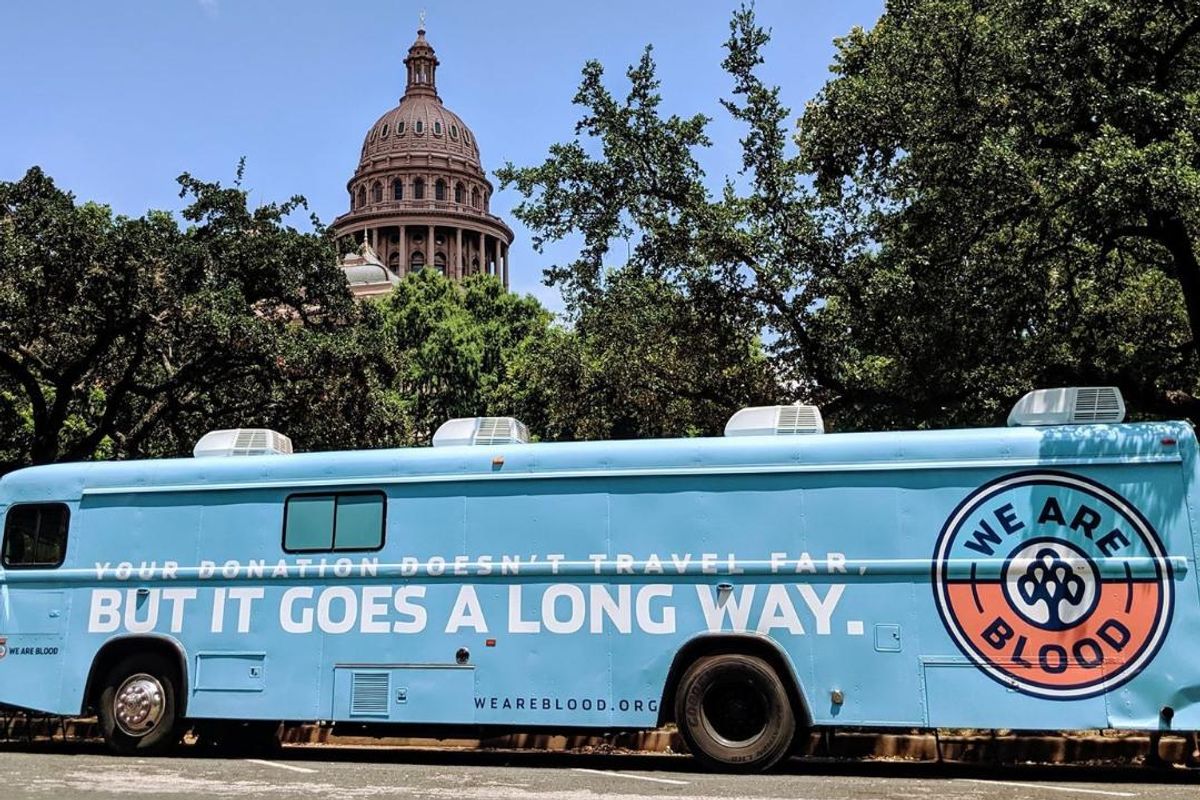 Communities are rallying together after an 18-year-old shot and killed 19 students and two teachers at Robb Elementary School in Uvalde, Texas.
Funds from organizations all around the state–including from Austin's own Los Verdes–are being raised to support families affected by the tragedy. Here's how you can help.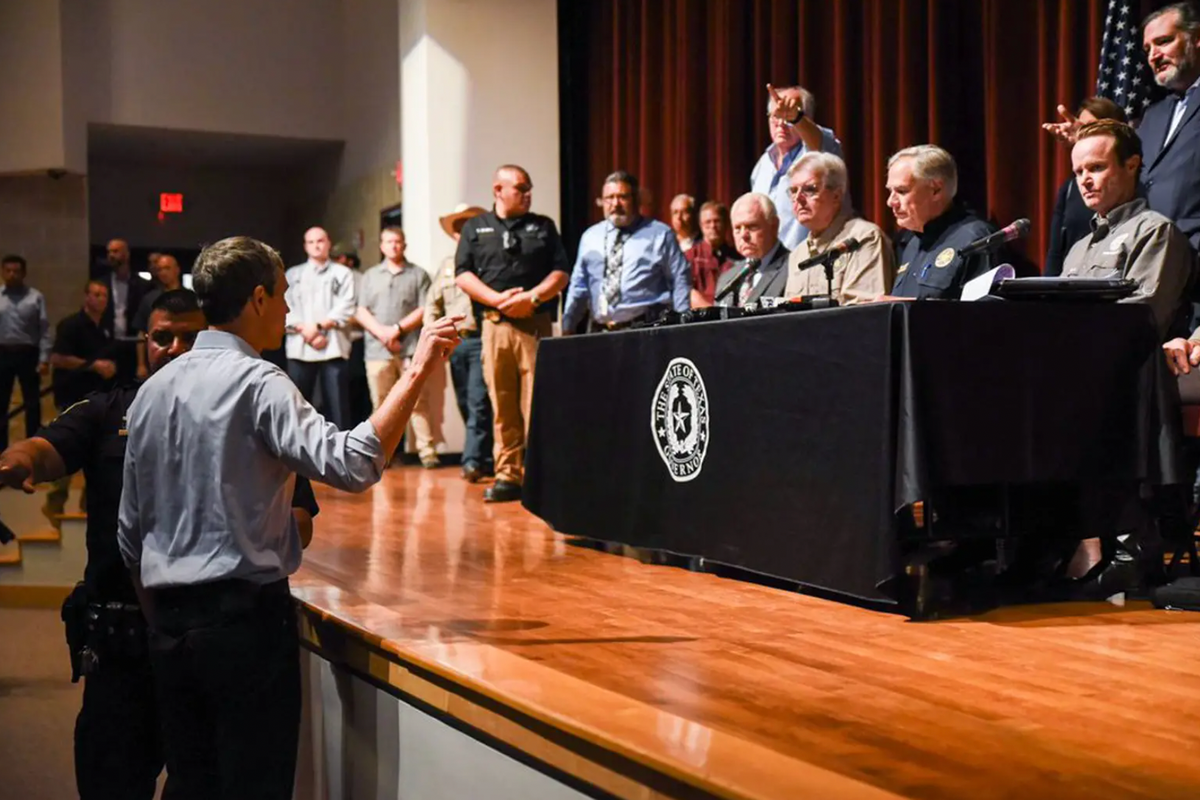 By Patrick Svitek
Beto O'Rourke caused a dramatic scene on Wednesday when he angrily confronted Gov. Greg Abbott at his news conference about the Uvalde school shooting, yelling, "This is on you."
After Abbott was done giving his initial remarks, O'Rourke approached the stage and told Abbott he was "doing nothing" to combat gun violence. He said the Uvalde massacre, in which a gunman killed 19 children and two adults, was "totally predictable."
Some of the Republican officials onstage with Abbott quickly denounced O'Rourke, telling him to go away. Another man onstage used expletives to criticize O'Rourke for interrupting the event. O'Rourke was eventually escorted away amid the unruly scene.
"I can't believe that you're a sick son of a bitch that would come to a deal like this to make a political issue," Uvalde Mayor Don McLaughlin told O'Rourke at one point.