Get connected with our daily update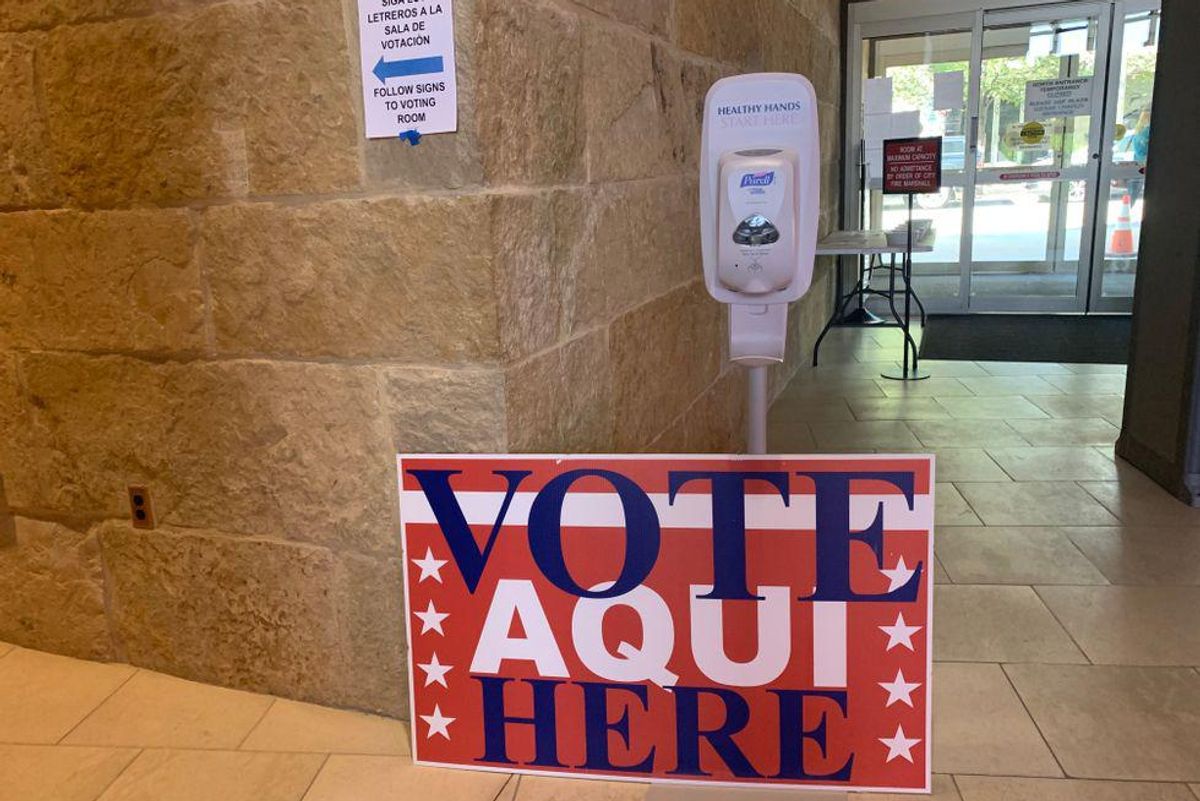 Both Prop A advocates Save Austin Now and opponents political action committee Equity PAC raised over $1 million in funding between Sept. 24 and Oct. 23 ahead of Austin's Nov. 2 election, but their efforts haven't yet been reflected in the polls.
---
Prop A is the most contentious ballot item this election, if passed the measure would require a minimum police staffing of just over two officers per 1,000 residents. Also on the ballot is a parkland-focused Prop B; and eight state constitutional amendments. Despite constant coverage by city and community leaders and near record-breaking funds from both sides of the Prop A debacle, under 7% of voters have gone to the polls with less than a week left of early voting.
Save Austin Now, a self-proclaimed bipartisan group that saw its first major victory when it passed an ordinance to reinstate the homeless camping ban in May, raised $1,013,896.86 in the one-month period, bringing their grand total to around $1.7 million according to Jack Craver's Austin Politics Newsletter. It's the second time the political action committee has raised over $1 million—SAN nearly broke the record for money raised in a city election after racking up $1.9 million for the camping ban in May.

According to SAN co-founder Matt Mackowiak, chairman of the Travis County GOP, most funding came from private businesses and influential community members, including:
Private equity investor Philip Canfield, who gave two donations totaling $125,000
The cryptically-named America 2076— $100,000
Venture capitalist firm Gigafund's managing directors Luke Nosek and Stephen Oskoui contributed $50,000 apiece
Venture capitalist Joe Lonsdale, real estate developer Dick Anderson and car dealer Roger Beasley—$50,000 each
Buc-ee's owner Donald Wasek, mystery donor "L., D.K", and Julia Wilkinson of charitable group Still Water Foundation each gave $25,000
Mackowiak claims "hundreds, or thousands" of smaller donors also contributed, the largest of which being Whole Foods founder John Mackey and Texas Monthly founder Mike Levy.
Anti-SAN group Equity PAC raised $1,064,727.41 in the same period for a grand total of around $1.1 million. Unlike SAN, the group garnered national attention and was funded mostly by large donors including:
George Soros group Open Society Policy Center—$500,000
Washington, D.C.-based liberal social justice charity Fairness Project—$200,000
Left-wing "dark money" fund Sixteen Thirty—$100,000
Oklahoma oil mogul Charles Schusterman's Charles & Lynn Schusterman Family Philanthropies—$100,000
Several unions, including the American Federation of State, County and Municipal Employees, Texas Federation of Teachers, Southwest Laborer's District Council, International Brotherhood of Electrical Workers, ACLU of Texas and Austin labor union branch Austin AFL-CIO also contributed to the group.
Those big bucks have been put to use, with both groups pumping out commercials, billboards, ads and social media efforts to sway voters to either side. According to Craver, SAN has spent all but $2,777 as of Oct. 23, gaining the backing of Austin City Council Member Mackenzie Kelly and former Austin mayors Lee Leffingwell, Lee Cooke and Ron Mullen in the process. Those who endorse the campaign cite a need for better policing amid a nationwide uptick in violence, especially as Austin Police Chief Joseph Chacon announced that APD would no longer respond to "non-emergency" calls due to an understaffed force.
Some of their advertising has been called out as misleading, including misleading tweets about the possible support of Austinite Matthew McConaughey and insinuating that Austin Democrats are voting for the bill in text ads.
The Equity PAC still had $455,000 remaining as of Oct. 23 as they relied more on supporters Mayor Steve Adler, Council member Greg Casar, 80 community organizations and even some comments from Chacon, who says the measure is "based on older methodologies," to get the word out.
Most who oppose the bill say that Prop A, which could cost between $271.5 and nearly $600 million over five years according to estimates reported by city staff, would take away funds from other essential city departments. But they're still doing plenty of advertising outreach themselves—and Prop A supporters dispute that multi-million dollar price tag and say city council members are ignoring the increase in crime after cutting police funds last year amid Black Lives Matter protests.
Despite the hot topic, Travis County Clerk Dana DeBeauvoir told CBS Austin the city may fall behind their already-low goal of 18%-19% of eligible voters reaching the polls.
"It's a slow, low turnout. We're not seeing very good numbers at all," DeBeauvoir said.
Early voting ends Friday, while Election Day comes Tuesday, Nov. 2. For a guide to voting on the election, click here.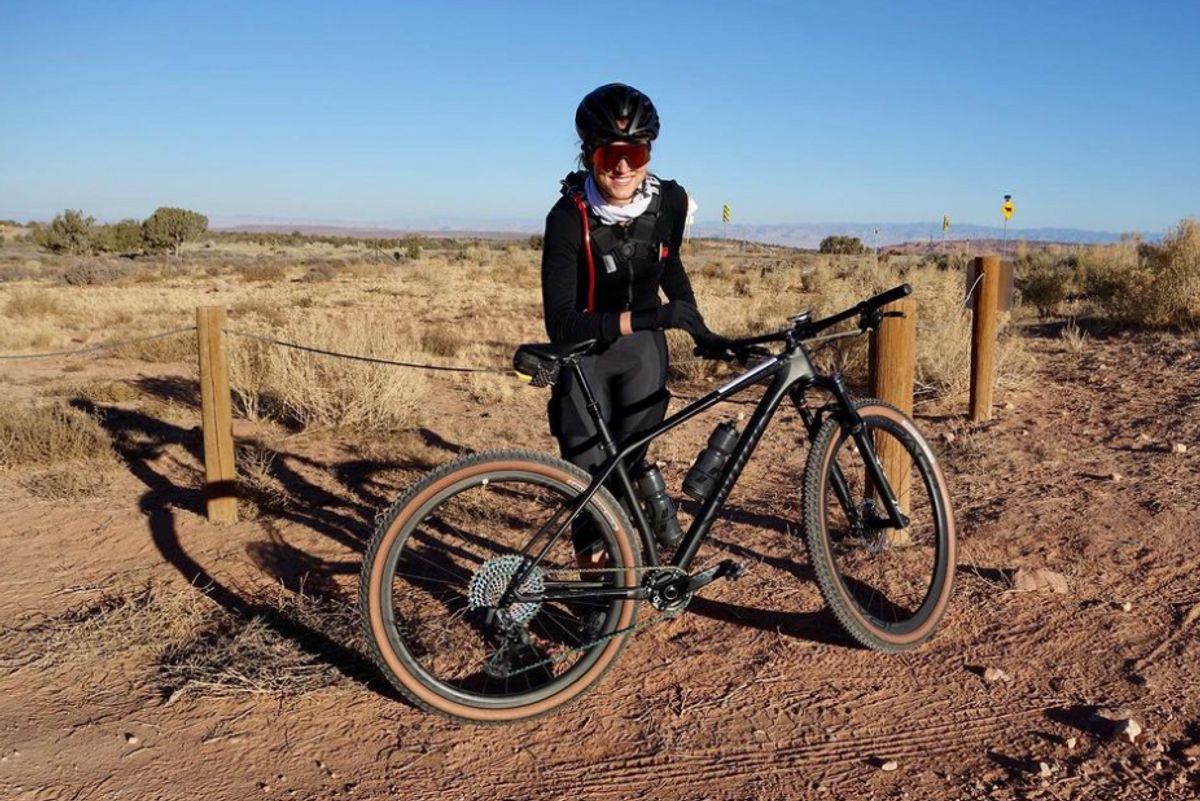 Austin police have charged Kaitlin Marie Armstrong, a local cyclist, for the murder of Moriah "Mo" Wilson.
Wilson, a rising star in the gravel and mountain bike community, was found dead with gunshot wounds inside an East Austin home on the night of May 11 when she was in town for the weekend Gravel Locos race in Hico, Texas.
Police believe Wilson was having a relationship with a man Armstrong was also in a relationship with. The man, another gravel cyclist, Colin Strickland, has since issued a statement on the murder.
In his statement, he said he had a brief romantic relationship with Wilson in October 2021 before he resumed his relationship with Armstrong, but that he remained friends with Wilson. "There is no way to adequately express the regret and torture I feel about my proximity to this horrible crime. I am sorry, and I simply cannot make sense of this unfathomable tragedy.
NEW: Austin professional cyclist Colin Strickland has just released a statement about the murder of cyclist Moriah Wilson, clarifying his relationship with her and expressing "torture about my proximity to this horrible crime." pic.twitter.com/KnIna3mWrE
— Tony Plohetski (@tplohetski) May 20, 2022
Wilson, a 25-year-old Vermont native living in Colorado, had won a slew of races becoming a fan favorite. She had just become a full-time racer this year.
Anyone with information on this crime can contact Austin police at 512-974-TIPS or contact Crime Stoppers anonymously at 512-472-8477.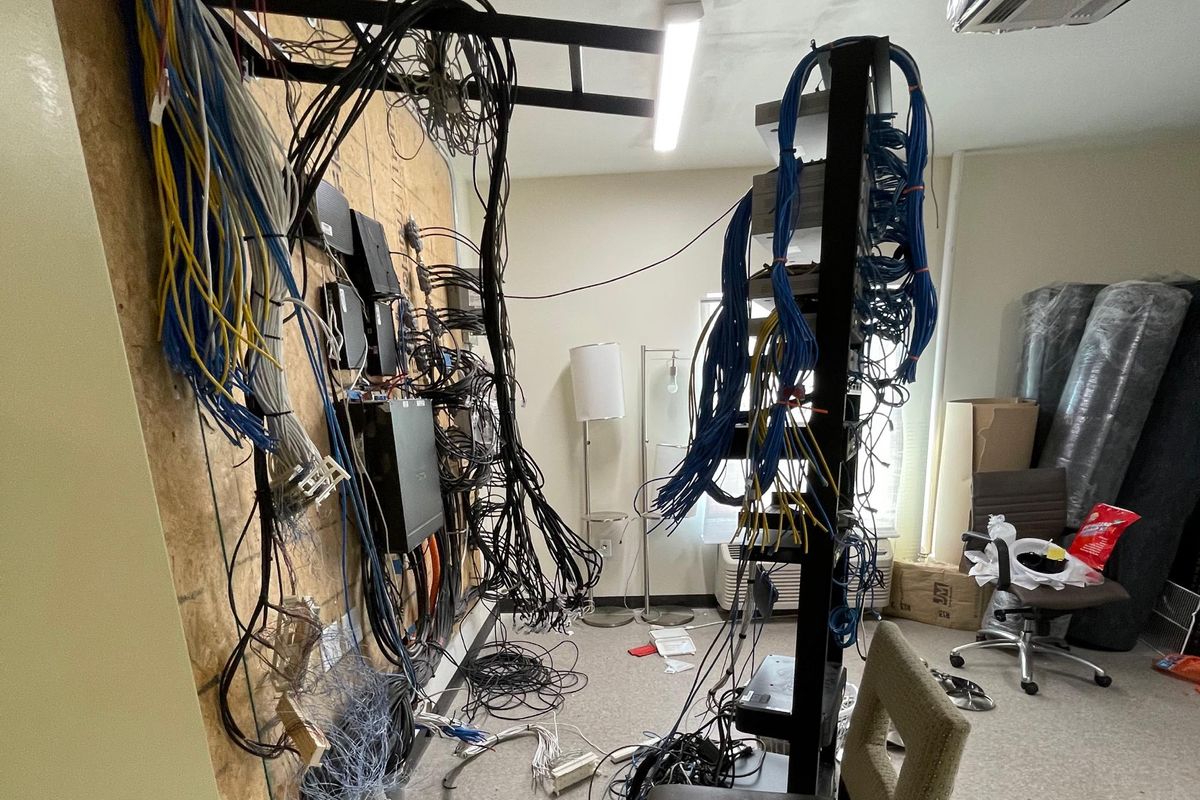 Austin has added 24-hour security to the city-owned Pecan Gardens property, which will be converted into supportive housing for people exiting homelessness, after the former hotel was found with months of damage and vandalism May 5.
The building, which was broken into and stripped of copper and had people illegally sleeping inside of it, has been secured, Kelly said in a Friday press conference. Kelly said the city confirmed a measure to implement 24-hour security, including updates every 60 days until the property opens up as supportive housing.
"We cannot let this happen to any vacant city-owned property ever again," Kelly said. "This blatant act of disregard and criminal behavior will not be tolerated in our community."
The city bought the former hotel in August 2021 for $9.5 million with plans to renovate the property into a 78-unit supportive housing property. Those 55 or older that are experiencing chronic homelessness can qualify to live at the site once it is completed in late 2022-early 2023.
While the council was set to discuss a $4 million deal with Family Eldercare to begin converting the property Thursday, Kelly pulled the item for a later executive session due to security concerns. But the council did approve an item to authorize city leaders to begin negotiating other renovation contracts.
"I want to thank my colleagues for pumping the brakes on this contract and realizing that we owe the community not only an apology, but reassurance that the protection of the assets the city owns is vital to the success of achieving our intended goals," Kelly said.
When the building was found vandalized May 5, Kelly, who presides over the district containing the property, said damage included:
Damage spanning all three floors of the building and is in nearly every room.
The entire hotel was stripped of copper.
Destroyed washers, dryers, air conditioners and electrical wiring.
People sleeping at the hotel without permission.
On Tuesday, Austin's Homeless Strategy Officer Dianna Gray apologized and said there was no security due to a delay in processing the request.
"The intent had been to have security on site previous to this event," Gray said. "It had been requested, and there was a delay in the request, so it had not been initiated. We acknowledge that as a failure and apologize."
Kelly said city staff, the Austin Police Department and the Williamson County Sheriff's Office are investigating what happened at the property and encouraged those who know anything about the investigation to call Crime Stoppers at 512-872-8477.