Get connected with our daily update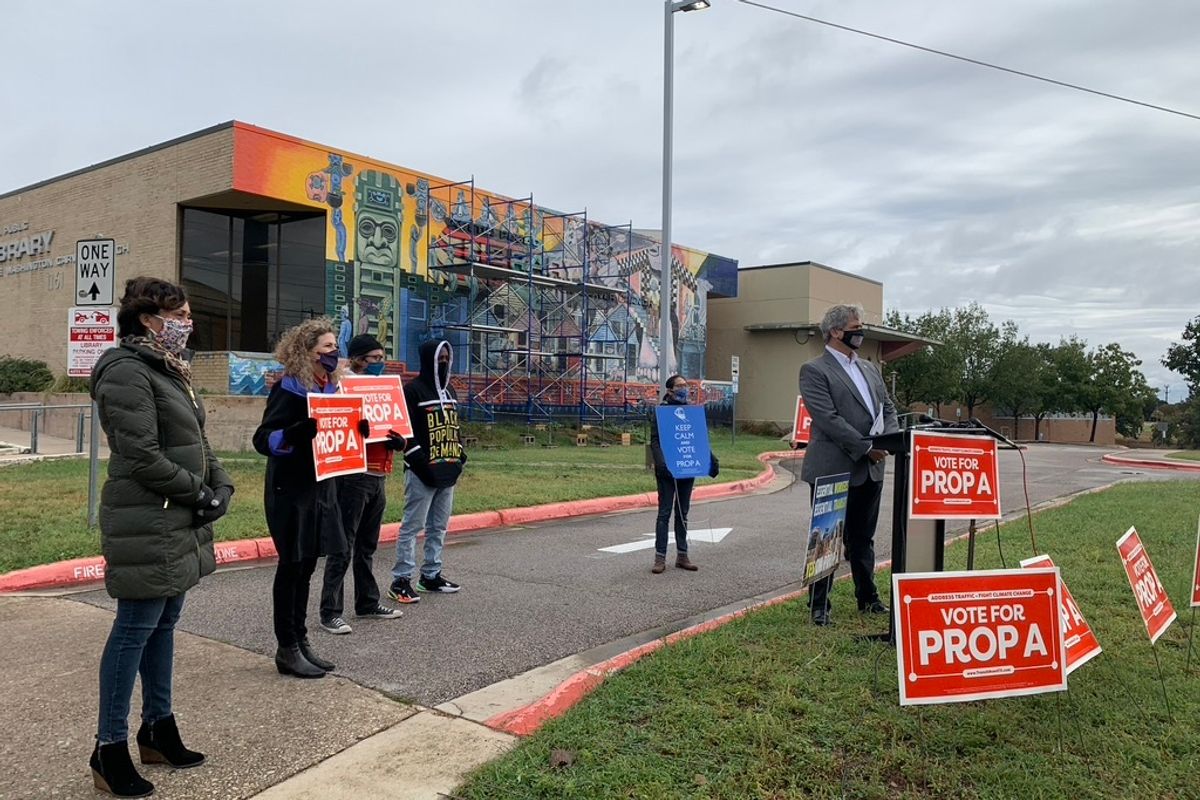 (Emma Freer)
With three more days left to vote and amid concerns about misinformation, local leaders convened Wednesday to encourage Austinites to support Proposition A, which would raise the city's property tax rate to help pay for Project Connect, a $7.1 billion plan to overhaul public transportation.
---
Mayor Steve Adler touted the benefits of Project Connect, which he said will create new jobs, provide environmental benefits, and make Austin a safer and more equitable city. He also mentioned the broad coalition of supporters, which includes business and real estate groups as well as environmental and social justice advocates.
"We must pass Proposition A so that we are not stuck in traffic, stuck in our homes and stuck in the past," he said.
Adler also cited the demographic projection that two million people will move to the metro in the next 20 years.
"If we don't do a better job of moving people around our city … then we're in trouble," he said.
Mayor Pro Tem Delia Garza, who represents District 2 on City Council, emphasized Prop A's progressive bona fides.
"It embodies our desire to be about 'we' and not 'me,'" she said.
Garza also criticized opponents of Proposition A, which include the political action committee Our Mobility Our Future and the nonprofit Voices of Austin.
"The opposition offers no solutions," she said, and has taken up "Republican tactics of disinformation."
Both groups claim that Proposition A will raise property taxes by around 25%. In fact, if approved, it will raise the city's property tax rate by about 20%. However, because city property owners also pay taxes to Austin ISD, Austin Community College, Central Health and Travis County, the overall increase in their property tax bill will be around 4%.
"I am concerned about the lies circulating this election," Adler said. "I am concerned when people might be making decisions based on signs about what this costs that are six times higher than what this will cost."
Chas Moore, the founder and executive director of the Austin Justice Coalition, also spoke in support of the proposed tax rate increase.
"Prop A is our chance to put our money where our mouth is," he said. "It's a direct investment in the quality of the life of Black people, of brown people, for everyone who's been marching because of their skin color or their bank account or what part of town they live in."
Adler pointed to the historic $300 million fund for anti-displacement initiatives included in the Project Connect budget.
"This is the project that is required to achieve mobility equity in our city," he said.
The group also addressed some of the criticisms leveled against Project Connect, including the financial hardships caused by the pandemic.
Garza said now is the time for this election given record-breaking turnout. "Why would we want to wait?" she asked.
Finally, Adler raised concerns about the role of "secret money" in the election.
As a PAC, Our Mobility Our Future is required to disclose its funders, who include car dealers, Republicans and long-time opponents of transit investment.
Voices of Austin, however, is a nonprofit and is not beholden to the same standards. Executive Director Peck Young has told Austonia that its funding comes from locals and that the group is unaffiliated with police unions or the Koch brothers. But there are no public records to verify his claims.
"I think when people are putting up dollars to influence an election, they ought to stand up and say who they are so that people can understand who it is who is sponsoring the message," Adler said.
Early voting ends on Friday, Oct. 30. Travis County residents can find early voting polling places here, where they are registered to vote here, voter identification requirements in Texas here and view their personal ballots here.
Election Day is Tuesday, Nov. 3.
More on Prop A: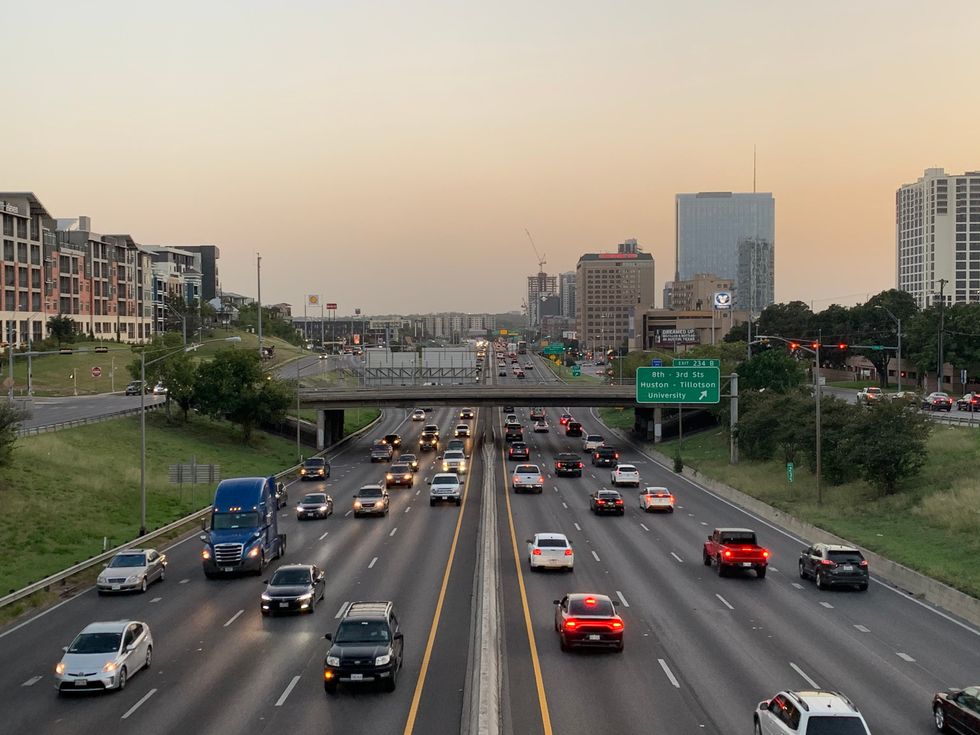 Project Connect includes a historic anti-displacement fund. Is $300 million enough?(Emma Freer/Austonia)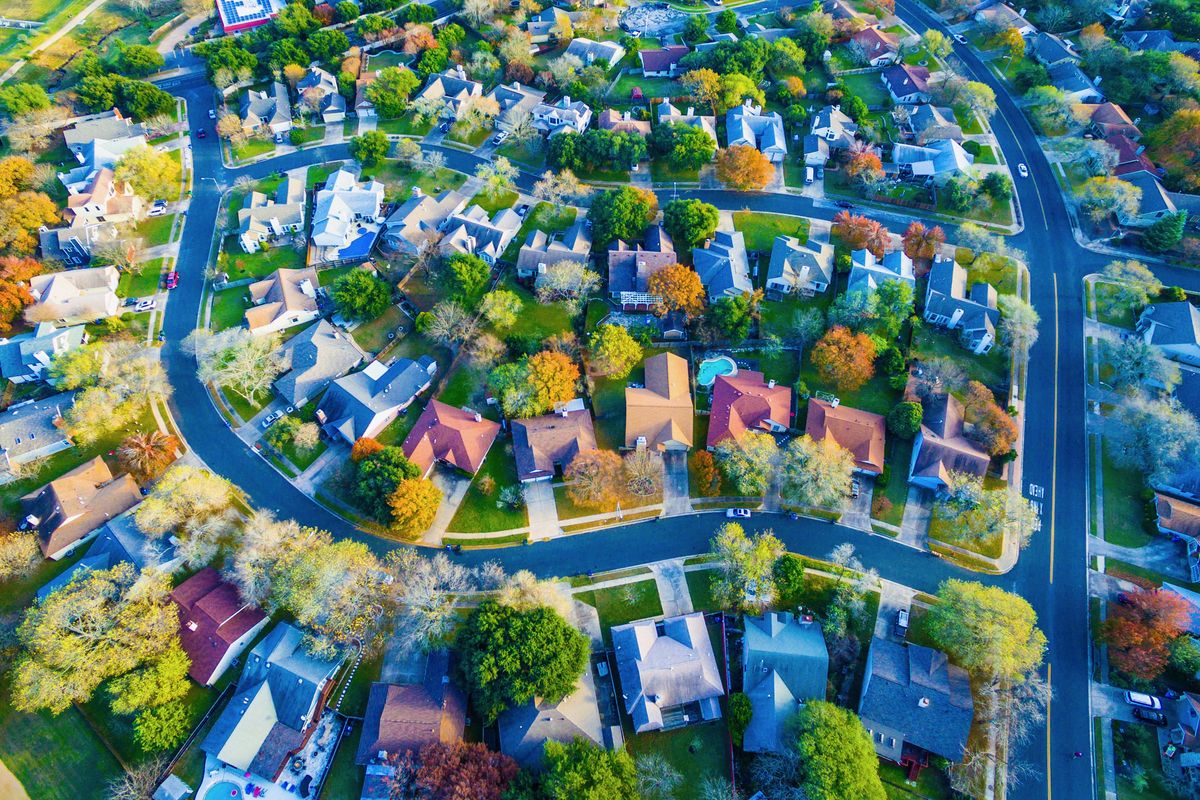 Shutterstock
So you want to buy a house?

To anyone trying to get on the "housing ladder," it's been a discouraging couple of years as prices skyrocketed in a market crowded with buyers bidding against each other for just about any available home.

Things may be calming down, with the Austin Board of REALTORS reporting fewer sales and more available homes this summer.

Mortgage rates have more than doubled in the last year, from around 3% to well over 6% on a 30-year fixed rate loan, getting even more of a bump this week after the Federal Reserve raised bank rates on Wednesday.

So how affordable are homes right now? That, of course, depends on what you want and how much you're able or willing to pay, but here are some rough estimates of what a typical buyer would pay to buy a $650,000 home, which would be considered "mid-price" in today's market.

Mortgage banker Chris Holland (NMLS 211033) of Austin's Sente Mortgage ran some numbers for Austonia to illustrate a typical purchase.


Holland says that while the 30-year fixed rate mortgage is often mentioned in the media, the most popular loan that he's seeing now is a 7/1 adjustable rate mortgage, which has a fixed rate for 7 years and then adjusts every year based on market rates, with a limit on how much it can increase each year. The interest is amortized over a 30-year period. Adjustable Rate Mortgages (ARMs) offer lower rates than fixed rate loans.

Here are the numbers, which are examples. In practice, exact numbers vary with a buyer's credit rating and overall financial situation, and with the rate, which can move up or down at any time.
$650,000 home purchase price
7/1 ARM at 5.875%
5% down payment, equals $32,500
95% financed, equals $617,500
$4,990 payment, including principle and interest (P&I), insurance, and property tax
Typically, a borrower's debt to income ratio needs to be at or below 45%. So for this mortgage, a borrower, or borrowers, would need income of roughly $11,100/month, or $133,200/year. That number could be higher, depending on the buyer's outstanding credit balances on things like credit cards and car loans.
Not included are closing costs, moving costs, maintenance, and any changes a new buyer might want to make to the home.

Holland says he's had a lot of clients approved for loans who were house hunting but have put that on hold, hoping prices come down.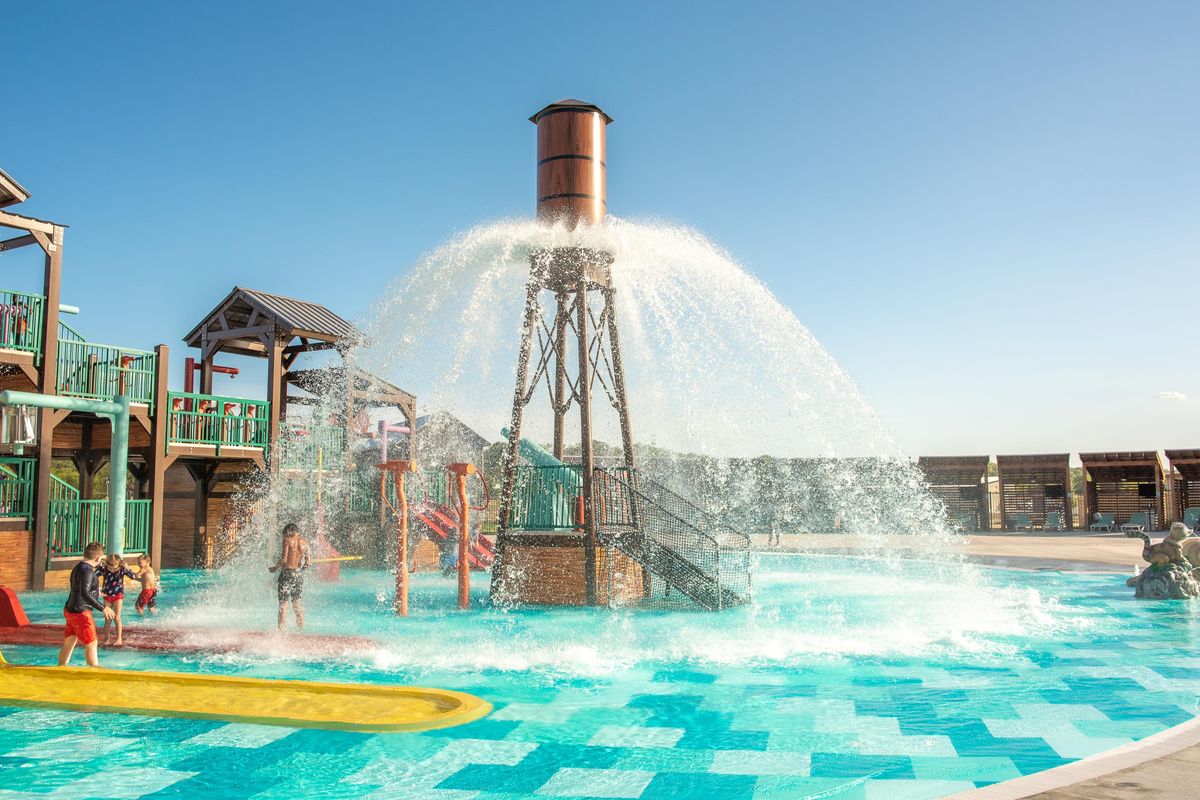 Camp Fimfo Waco
Camp Fimfo Waco, a brand new camping resort, is kicking off football and fall camping season in style! With top-notch amenities, premium accommodations, and 10 weekends of fall fun, there's no better place to have a fall camping getaway, especially if you're a Baylor football fan!
Fall promises to be a one-of-a-kind camping experience. From Sept. 16 to Nov. 24, weekends will be packed with fall-themed activities, including special Halloween weekends in October. Campers can enjoy activities like fall crafts, campground trick-or-treating, costume contests, site decorating, outdoor movie nights, and more!