Get connected with our daily update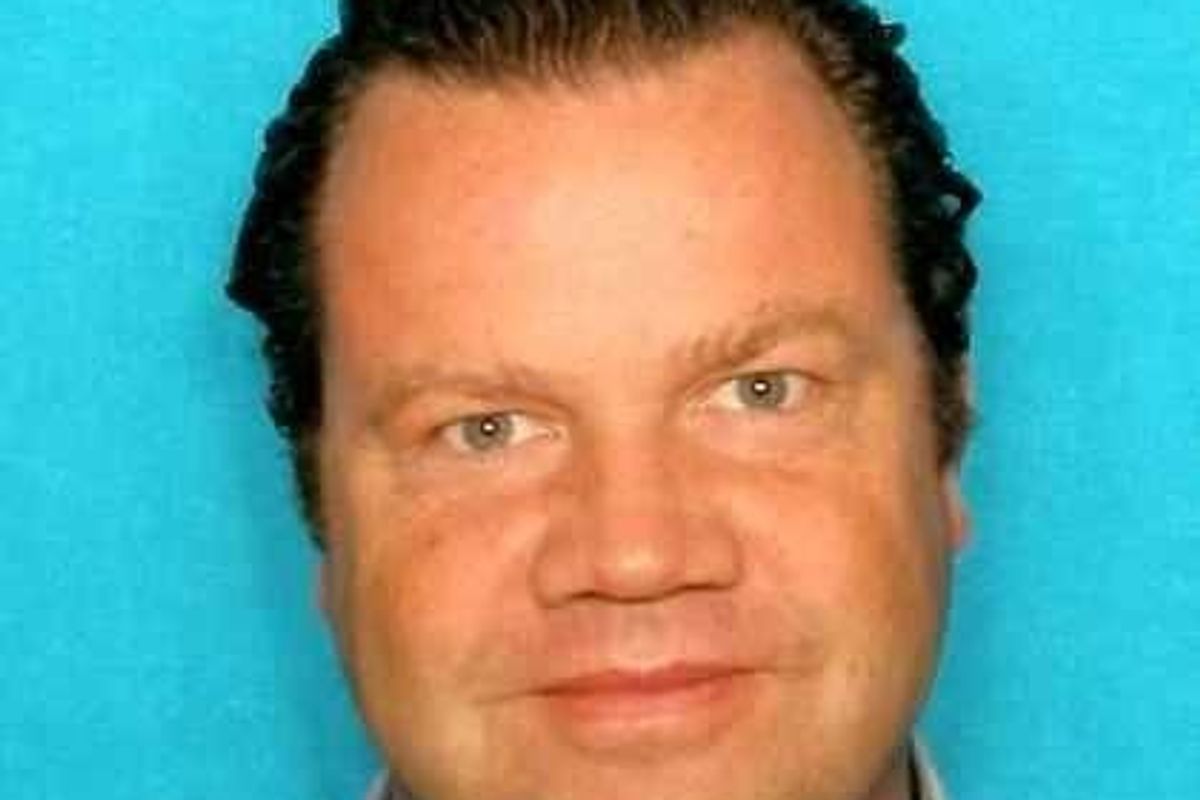 Welcome to Austonia, a new, locally owned news company reporting on news, business, and politics in Austin. Like what you see? Sign up for our daily newsletter to get our latest stories in your inbox.
(If you have additional information about this story please get in touch with us at editor@austonia.com.)
A California judge is set to decide in June whether prosecutors have enough evidence to bring an Austin financial advisor to trial on sexual assault charges after an ill-fated luxury golf trip last year.
---
The legal troubles of David Walter Osborne began in early May 2019 during a stay with two friends the Monterey Sheriff's Department described as "high-profile" at Pebble Beach Resorts, which hosted the U.S. Open a month later.
Monterey County authorities say Osborne, whose financial advisory firm describes its clients as "families, entrepreneurs, and sports professionals," and his friends flew on a private jet and shared rooms at The Lodge at Pebble Beach, where accommodations start at close to $1,000 and top $7,000 per night.
Monterey County prosecutors believe that on or around May 7, 2019, Osborne sexually assaulted a woman at his hotel in an incident that prompted four felony charges.
The charges are false imprisonment by violence, attempted forcible rape, assault with intent to commit a felony, and sexual penetration by a foreign object. All are felonies, punishable by three to eight years in prison, respectively.

Osborne was jailed in Austin on May 21, 2019 after Monterey County Sheriff's deputies flew to Texas to arrest him at his downtown Austin office. He posted bail the next day. He was 48 at the time.
Authorities won't identify the two golf pals, who they'll only describe as "high profile," and prosecutors have declined to say if they—or a second woman initially described as a victim but later dropped from the complaint—will be called as witnesses.
Neither prosecutors nor police will discuss details of the case. It is unclear whether the two women referred to in the initial report flew in with Osborne or if he met them while in California.
Osborne is the only suspect in the case, said Monterey County Deputy District Attorney Lana Nassoura, and he is set to appear for a preliminary hearing on June 4 in Monterey County Superior Court.
"We believe the charges are baseless and should be dismissed outright," said San Francisco attorney Lyn Agre, who is representing him in California. "He has pleaded not guilty and will defend himself in court to the fullest extent of the law."
The case stalled when California closed its courts in response to pandemic concerns, but jury trials and hearings in Monterey County are set to resume June 1 with social distancing restrictions, court officials said.
If the hearing, which has been postponed twice, goes on as scheduled, a judge will determine if prosecutors have enough evidence to move on to a trial.
Prosecutors and sheriff's officials in Monterey County declined to release more details about the accusations, saying that information is not considered public in open cases in California.
The initial police report said Osborne had attacked two women, but after further analysis of the case, prosecutors believed only one of them was the victim of a crime, Nassoura said. She declined to elaborate, citing case confidentiality.
Asked whether the second woman would be treated as a witness, Nassoura said that had not yet been decided.
She declined to say whether the two friends who accompanied Osborne on the trip and stayed with him at the lodge would be treated as witnesses.
"Since that's fact specific, I can't answer that question," she said in an email to Austonia.
Osborne is the only person being charged in connection with the incident, she said.
Nassoura said she believes Osborne is waiting out the case in Texas, but he is required to return to California for the preliminary hearing, she said. She declined to discuss any more specifics about the case.
Osborne is not currently registered as an active broker or investment advisor, according to FINRA, the nonprofit watchdog arm of the U.S. Securities and Exchange Commission. A FINRA representative said that, according to their records, he was no longer registered as of July 2019.
His wealth management firm, Osborne Advisors, has offices in Dallas and Austin but Osborne, listed as the company president and its sole principal, is on a leave of absence, according to an employee who answered the phone at his Austin office on Monday.
The charges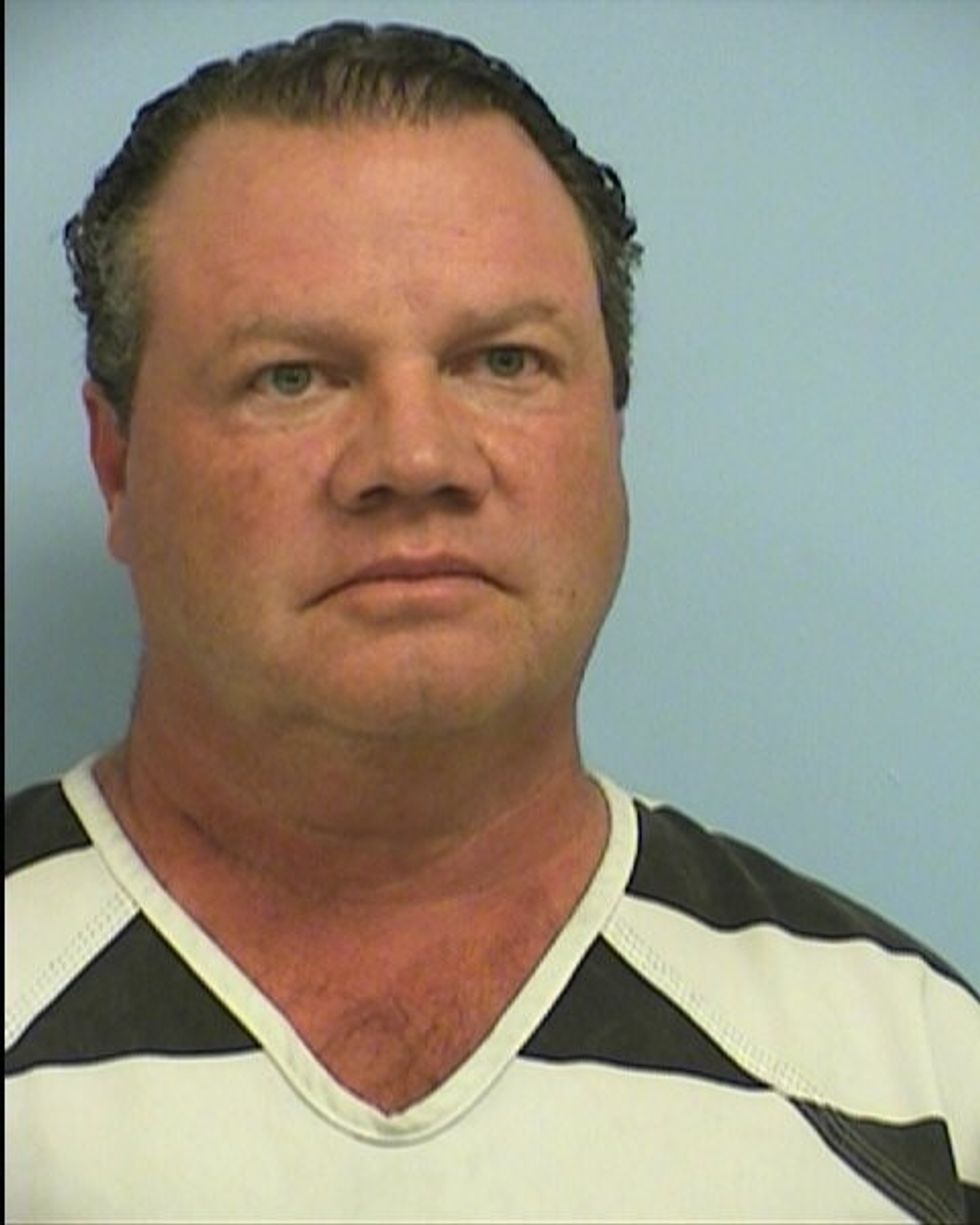 David Osborne (Austin Police Department)
Because police reports and arrest affidavits on active court cases are not considered public record in California, few details have been released about the allegations or the evidence. Formal charges were filed on May 17, 2019.
The following Tuesday, May 21, Osborne was booked into the Travis County Jail at 2:39 p.m. He posted bond in lieu of $100,000 bail and was released at 4:24 p.m. the next day.
The Monterey County Sheriff's Office posted the news about his arrest on its Facebook page and thanked Austin police for their help.
Austin police declined to immediately release documents related to the arrest, claiming they fall under public records laws in California.
Osborne was arraigned on the charges in Monterey County and entered a plea of not guilty on June 28.
That same day, the judge approved a restraining order banning him from any contact with the victim.
On Dec. 12, a judge postponed a preliminary hearing over the objections of prosecutors. It was reset for March 19, 2020.
At that point, proceedings became tangled in pandemic-related shutdowns and the hearing was moved to June 4.
The firm
Osborne Advisors say on their website that they manage some $200 million in assets for their clients.
The firm operated in Dallas for 10 years before expanding into Austin in 2012, specializing in managing money for former professional athletes, according to a news release published on Business Wire.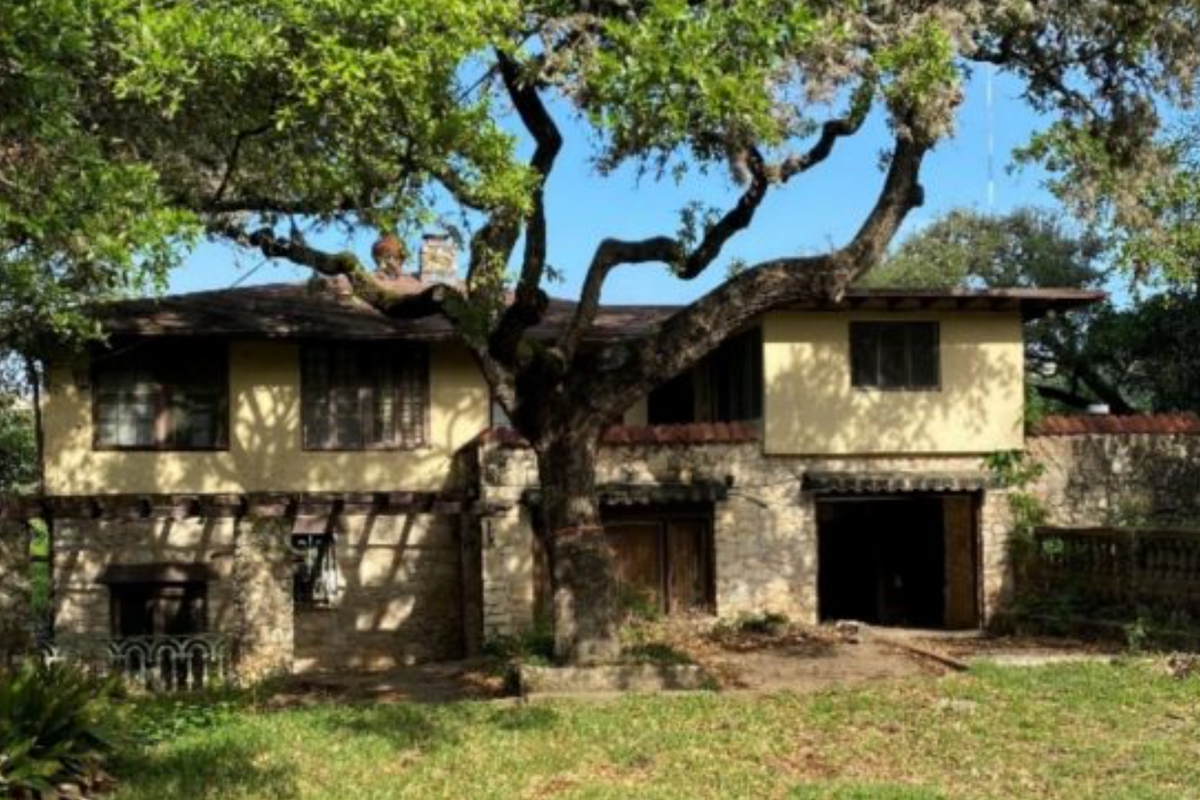 Austin Monitor
By Jonathan Lee
The Planning Commission was split Tuesday on whether to help save an eclectic lakefront estate from demolition by zoning it historic amid concerns over tax breaks and the likelihood that a previous owner participated in segregation as a business owner.
The property in question, known as the Delisle House, is located at 2002 Scenic Drive in Tarrytown. The main house, with Spanish and Modern influences, was built in 1923 by Raymond Delisle, an optician. A Gothic Revival accessory apartment was built in 1946. The current owner applied to demolish the structures in order to build a new home.'
Historic preservationists, for their part, overwhelmingly support historic zoning, which would preserve the buildings in perpetuity. The Historic Landmark Commission unanimously voted to initiate historic zoning in July, citing architectural significance, landscape features and association to historic figures. City staffers recommend historic zoning, calling both structures one-of-a-kind examples of vernacular architecture.
Tarrytown neighbors have also banded together to stop the demolition. Many have written letters, and a few spoke at the meeting. "How could anyone buy this property with the intent of destroying it?" Ila Falvey said. "I think it's an architectural treasure."
Michael Whellan, an attorney representing the property owner, said that the claims made by preservationists are shaky. The buildings are run down, he said, and have had substantial renovations. A structural engineer hired by the owner said any attempt at preservation would involve tearing down and rebuilding – an undertaking Whellan said would likely cost millions.
Whellan also argued that any historical significance derived from the property's association with Delisle and longtime owner C.H. Slator is dubious. "These men are not noted for any civic, philanthropic or historic impact," he said.
What's more, according to Whellan, Slator likely participated in segregation as the owner of the Tavern on North Lamar Boulevard between 1953 and 1960.
A city staffer, however, said she found no evidence to support the claim. "We would never landmark a property where a segregationist lived, or there was a racist person," Kimberly Collins with the Historic Preservation Office said.
Commissioner Awais Azhar couldn't support historic zoning in part due to lingering uncertainty about Slator. "Focusing on that factor is not here to disparage an individual or family. It is not about playing the race card. This is an important assertion for us to consider as Planning commissioners," Azhar said.
Commissioner Carmen Llanes Pulido said that allegations of racism should come as no surprise. "We're talking about white male property owners in the 1950s, in Austin, on the west side – and of course they were racist," she said. But she argued that allowing the house to be demolished based on these grounds does nothing to help people of color who have been harmed by racism and segregation.
The question of tax breaks was also controversial. Michael Gaudini, representing the property owner, said that the tax breaks associated with historic zoning would exacerbate inequality by shifting property tax burdens to less affluent communities. City staffers estimate that the property, appraised at $3.5 million, would get either a $8,500 or $16,107 property tax break annually, depending on whether a homestead exemption is applied.
Commissioner Grayson Cox preferred the commission focus not on tax breaks but on whether the structures merit preservation. "To me, nothing in the historic preservation criteria lists, is this person deserving of a tax break or not?"
Azhar, on the other hand, said he plans to propose a code amendment getting rid of city property tax breaks for historic properties.
The commission fell one vote short of recommending historic zoning, with six commissioners in support and three opposed. Azhar and commissioners Claire Hempel and Greg Anderson voted against.
The odds of City Council zoning over an owner's wishes are slim. Nine out of 11 members must vote in favor, and there have only been a handful of such cases over the past several decades.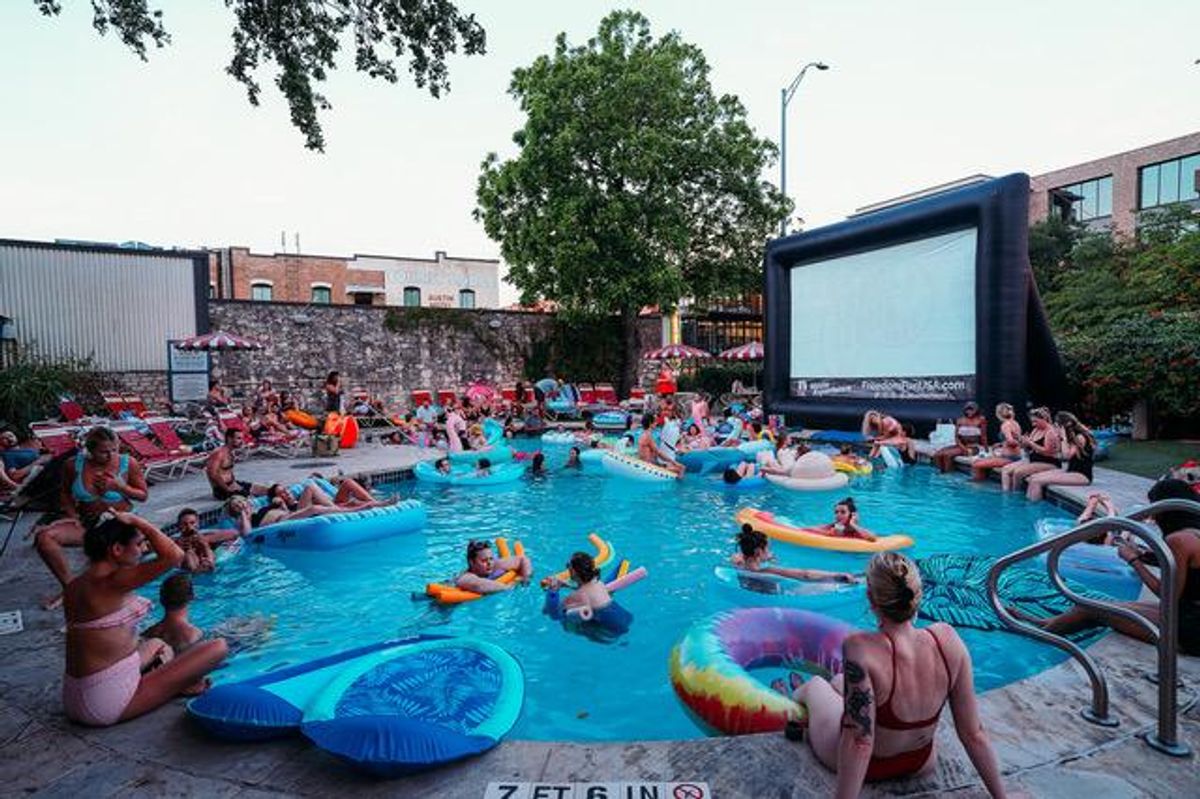 Austin Motel
What's new in Austin food & drink this week:
Nau's Enfield Drug closing after losing their lease. Did McGuire Moorman Lambert buy the building, with its vintage soda fountain?
Nixta Taqueria Chef Edgar Rico named to Time Magazine's Time 100 Next influencer list, after winning a James Beard Award earlier this year.
Question: From what BBQ joint did pescatarian Harry Styles order food this week?
Austin Motel is opening the pool and pool bar Wednesday nights in October for Freaky Floats.
Vincent's on the Lake closing due to "economic conditions and low water levels [at Lake Travis]."
Cenote has closed its Windsor Park location. The East Cesar Chavez location remains open.
The Steeping Room on N. Lamar has closed.
Local startup It's Skinnyscored new financing for its gluten-free pasta business.
P. Terry's opened a new location in Kyle, at 18940 IH-35.