Get connected with our daily update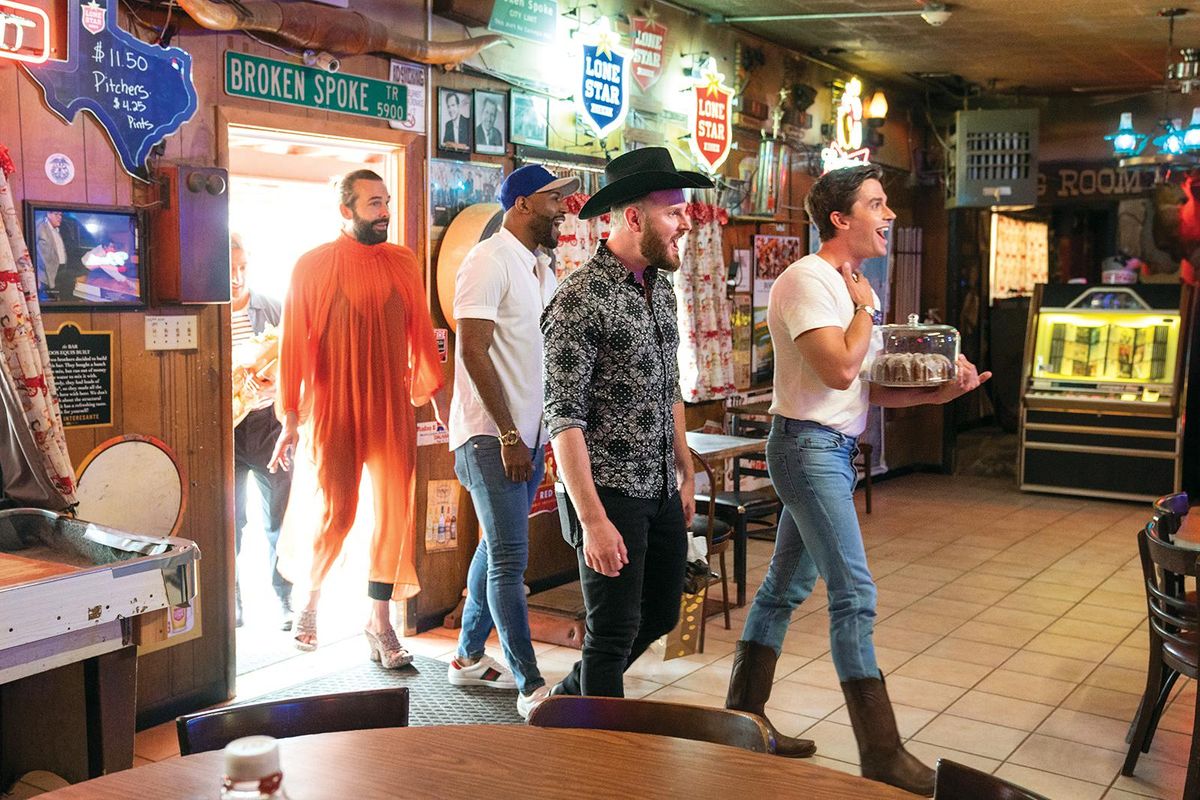 It's been over a year and a half since the Fab Five teased Instagram feeds, cheekily posing in front of Austin's famous El Arroyo sign, announcing they would film season six of Queer Eye in the capital city.
---
Though the onset of the pandemic put just over a year pause on production, the season finally made its Netflix debut on Friday to close out 2021.
The show follows beauty expert Jonathan Van Ness, stylist Tan France, foodie Antoni Porowski, designer Bobby Berk and lifestyle coach Karamo Brown as they work together to transform the image of fashionably challenged people.
The team got a bit more of Austin than they bargained for—while three of the famed cast members spent part of their quarantine in Austin, hair stylist Van Ness moved his New York home to the Hill Country while filming was postponed.

Get ready for a season of southern goodness—the Fab Five went all out in Texas, even collaborating for the new song "Y'all Means All" with Texas-born Miranda Lambert for the premiere. The group promises it will be the most fabulous thing in Texas since chaps and have the Austinites in the room going like…
Who are the heroes?
The Fab Five's subjects are called "heroes"—the everyday people who are in search of a life change. This season, the Fab Five will focus on people of all shapes and sizes, while touching on the unique qualities that make Austin special.
​Terri White, Broken Spoke dancing queen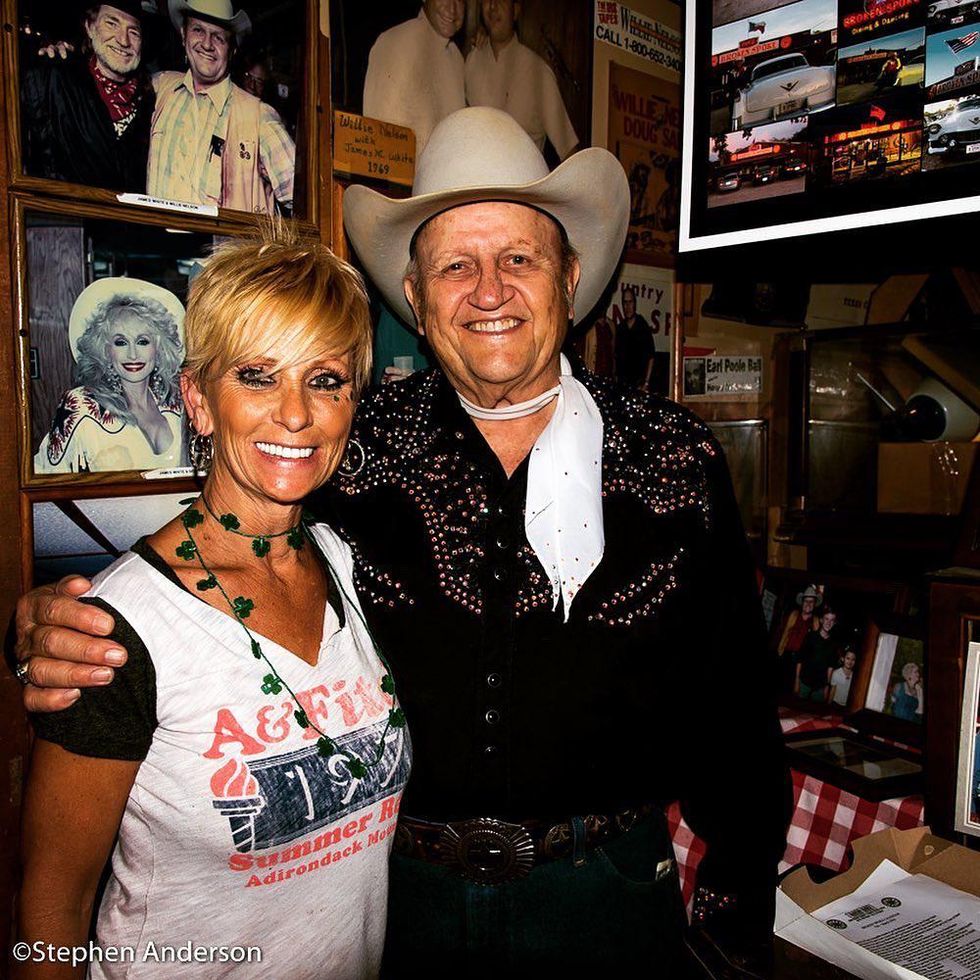 Terri and James ran the Broken Spoke together. (Broken Spoke/Facebook)
The daughter of James White, former owner of the Broken Spoke, opens the show with a display of honky-tonk hospitality. White is a self-professed "older woman," who isn't afraid to show a little cleavage and loves to carry on her late father's dancehall. White brings out a little southern charm from the Fab Five and makes sure they leave doing the two-step. Catch White in "Showdown at the Broken Spoke."

​Angel Flores, Olympic weightlifting coach
A University of Texas alumna and trans athlete in Austin, Angel Flores recently began transitioning and has struggled with her self image. The Fab Five help revive Flores in the episode "Angel Gets Her Wings."
​The prom committee, Navarro Early College High School
We could not be more excited to announce that Navarro ECHS and our Class of 2021 students will be featured on season 6 of Queer Eye.

Thank you again to each of the guys and @netflix for all their love and support! @AustinISDhttps://t.co/LCNTf6foxI

— Navarro ECHS (@navarro_vikings) December 27, 2021
Though the group only has a week to help bring prom to life at Navarro High School in North Austin due to COVID, Van ness was shown in the preview hyping students up about how they're going to "slay this prom so hard." Catch the party on "Navarro High Prom."

Josh, cowboy and aspiring DJ
Josh, who is a father and a classic Texas cowboy, is featured in "No More Bull," where the Fab Five strive to help him stop smelling "like a ranch."
​Chris Baker, executive director of Austin nonprofit The Other Ones Foundation
It wouldn't be a trip to Austin without touching on some of the more serious issues that trouble the city. The group sits down with Chris Baker, who is in need of a little TLC of his own after helping people cope with homelessness. Catch the "potty-mouthed humanitarian" in the episode "Gimme Shelter."

​Todd, restaurateur
The group will work some magic in the episode "Craw-Zaddy," which focuses on Todd, who is supposed to be retired but is still running his restaurant.

​Jamie Wallace-Griner, SAFE in Austin
Being called the "Snow White of Central Texas" is no accident, as Jamie Wallace-Griner has spent her life caring for special needs or neglected animals at her nonprofit, SAFE in Austin. After being "needed at all times," for so long, Wallace-Griner is ready to focus on herself.

​Dr. Jereka Thomas, Central Texas Allied Health Institute
Dr. Jereka Thomas has been moving non-stop since she founded a COVID testing center for underserved communities. On top of that, Thomas leads the Central Texas Allied Health Institute, the only black-led medical learning institution in Central Texas. It's safe to say Thomas is ready for a break in "Community Allied."
​Sarah Lim, OMG Squee owner
Showing the severity of the impact COVID-19 had on small businesses, the Fab Five met Sarah Lim, owner of gluten-free Asian-inspired bakery OMG Squee. Lim is ready for a makeover since pandemic strain led her to focus more on her business, less on herself, in "A Legend in the Baking."

​Reggie DeVore, musician
Another pandemic-based struggle, musician Reggie DeVore said he's starting to lose his drive and passion for art in the episode "The Mis-Inspiration of Reggie DeVore."

Other locales to look out for
The trailer opens with the cast strutting in some cowboy boots, western garb and teasing skyline views. In addition to the many Texas businesses that make up the season, you'll also be able to spot the scenes of The Long Center and Eastside Pedal Pushers Bike Shop.
Both Fab Five member Van Ness and Porowski also adopted dogs from Austin Pets Alive!, so the furry friends are sure to make some cameos.

Season six is streaming now on Netflix.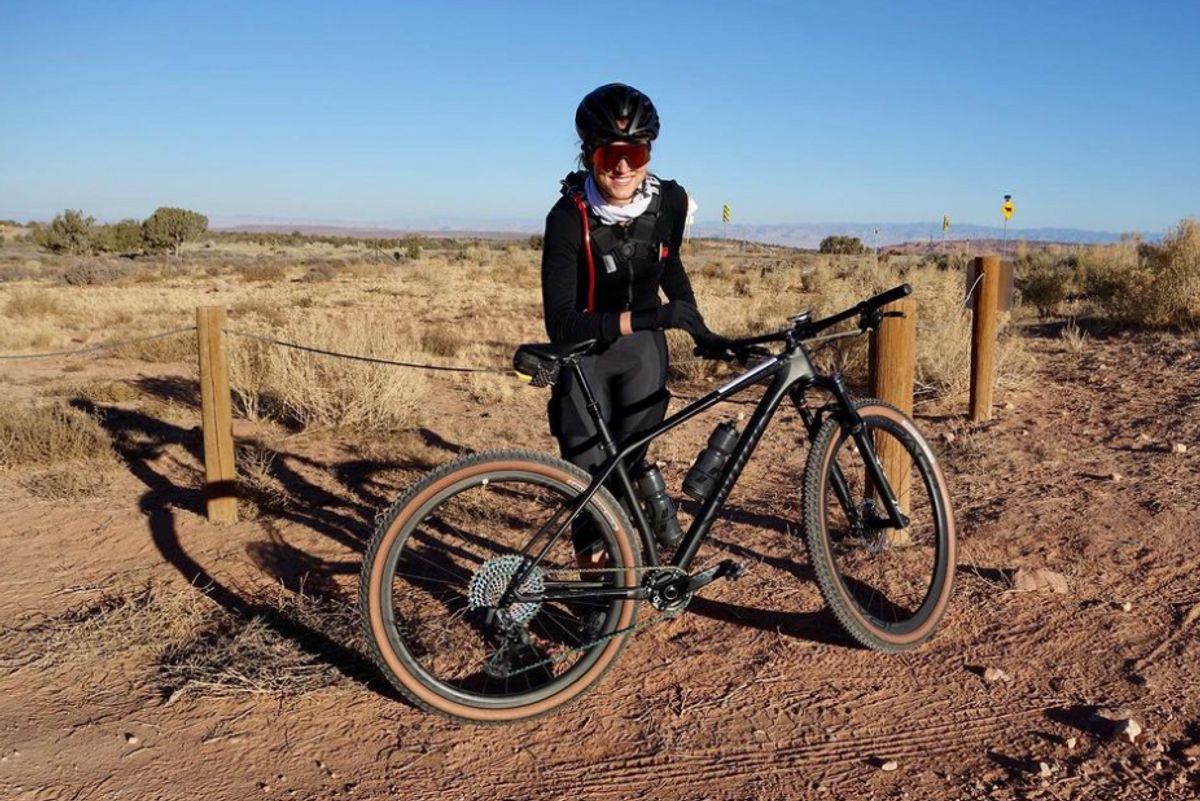 Austin police have charged Kaitlin Marie Armstrong, a local cyclist, for the murder of Moriah "Mo" Wilson.
Wilson, a rising star in the gravel and mountain bike community, was found dead with gunshot wounds inside an East Austin home on the night of May 11 when she was in town for the weekend Gravel Locos race in Hico, Texas.
Police believe Wilson was having a relationship with a man Armstrong was also in a relationship with. The man, another gravel cyclist, Colin Strickland, has since issued a statement on the murder.
In his statement, he said he had a brief romantic relationship with Wilson in October 2021 before he resumed his relationship with Armstrong, but that he remained friends with Wilson. "There is no way to adequately express the regret and torture I feel about my proximity to this horrible crime. I am sorry, and I simply cannot make sense of this unfathomable tragedy.
NEW: Austin professional cyclist Colin Strickland has just released a statement about the murder of cyclist Moriah Wilson, clarifying his relationship with her and expressing "torture about my proximity to this horrible crime." pic.twitter.com/KnIna3mWrE
— Tony Plohetski (@tplohetski) May 20, 2022
Wilson, a 25-year-old Vermont native living in Colorado, had won a slew of races becoming a fan favorite. She had just become a full-time racer this year.
Anyone with information on this crime can contact Austin police at 512-974-TIPS or contact Crime Stoppers anonymously at 512-472-8477.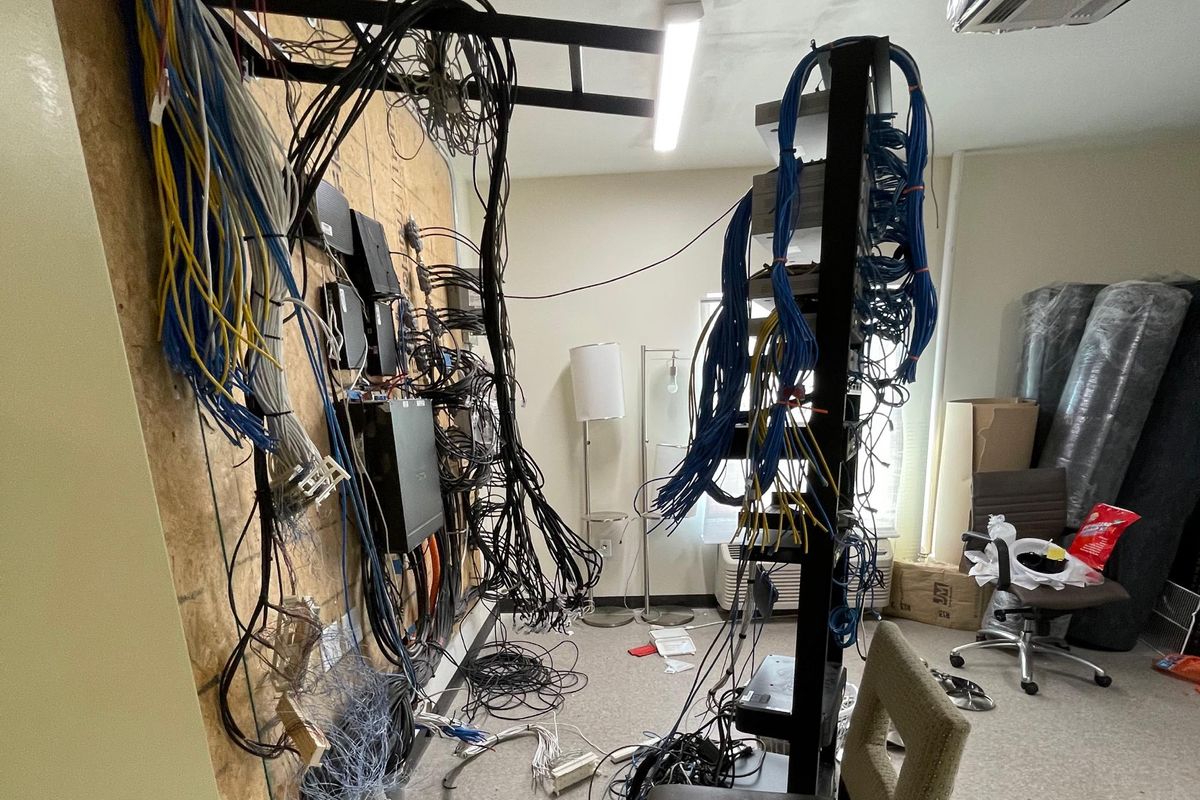 Austin has added 24-hour security to the city-owned Pecan Gardens property, which will be converted into supportive housing for people exiting homelessness, after the former hotel was found with months of damage and vandalism May 5.
The building, which was broken into and stripped of copper and had people illegally sleeping inside of it, has been secured, Kelly said in a Friday press conference. Kelly said the city confirmed a measure to implement 24-hour security, including updates every 60 days until the property opens up as supportive housing.
"We cannot let this happen to any vacant city-owned property ever again," Kelly said. "This blatant act of disregard and criminal behavior will not be tolerated in our community."
The city bought the former hotel in August 2021 for $9.5 million with plans to renovate the property into a 78-unit supportive housing property. Those 55 or older that are experiencing chronic homelessness can qualify to live at the site once it is completed in late 2022-early 2023.
While the council was set to discuss a $4 million deal with Family Eldercare to begin converting the property Thursday, Kelly pulled the item for a later executive session due to security concerns. But the council did approve an item to authorize city leaders to begin negotiating other renovation contracts.
"I want to thank my colleagues for pumping the brakes on this contract and realizing that we owe the community not only an apology, but reassurance that the protection of the assets the city owns is vital to the success of achieving our intended goals," Kelly said.
When the building was found vandalized May 5, Kelly, who presides over the district containing the property, said damage included:
Damage spanning all three floors of the building and is in nearly every room.
The entire hotel was stripped of copper.
Destroyed washers, dryers, air conditioners and electrical wiring.
People sleeping at the hotel without permission.
On Tuesday, Austin's Homeless Strategy Officer Dianna Gray apologized and said there was no security due to a delay in processing the request.
"The intent had been to have security on site previous to this event," Gray said. "It had been requested, and there was a delay in the request, so it had not been initiated. We acknowledge that as a failure and apologize."
Kelly said city staff, the Austin Police Department and the Williamson County Sheriff's Office are investigating what happened at the property and encouraged those who know anything about the investigation to call Crime Stoppers at 512-872-8477.