Get connected with our daily update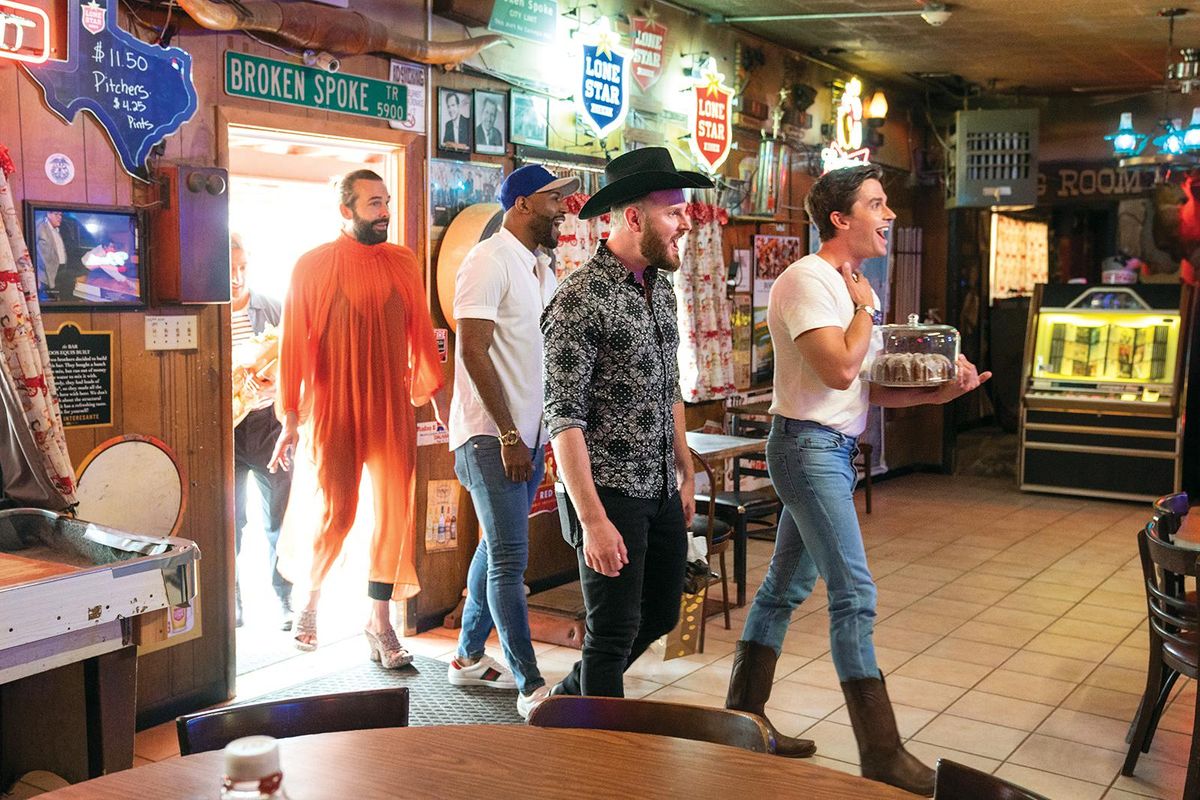 It's been over a year and a half since the Fab Five teased Instagram feeds, cheekily posing in front of Austin's famous El Arroyo sign, announcing they would film season six of Queer Eye in the capital city.
---
Though the onset of the pandemic put just over a year pause on production, the season finally made its Netflix debut on Friday to close out 2021.
The show follows beauty expert Jonathan Van Ness, stylist Tan France, foodie Antoni Porowski, designer Bobby Berk and lifestyle coach Karamo Brown as they work together to transform the image of fashionably challenged people.
The team got a bit more of Austin than they bargained for—while three of the famed cast members spent part of their quarantine in Austin, hair stylist Van Ness moved his New York home to the Hill Country while filming was postponed.

Get ready for a season of southern goodness—the Fab Five went all out in Texas, even collaborating for the new song "Y'all Means All" with Texas-born Miranda Lambert for the premiere. The group promises it will be the most fabulous thing in Texas since chaps and have the Austinites in the room going like…
Who are the heroes?
The Fab Five's subjects are called "heroes"—the everyday people who are in search of a life change. This season, the Fab Five will focus on people of all shapes and sizes, while touching on the unique qualities that make Austin special.
​Terri White, Broken Spoke dancing queen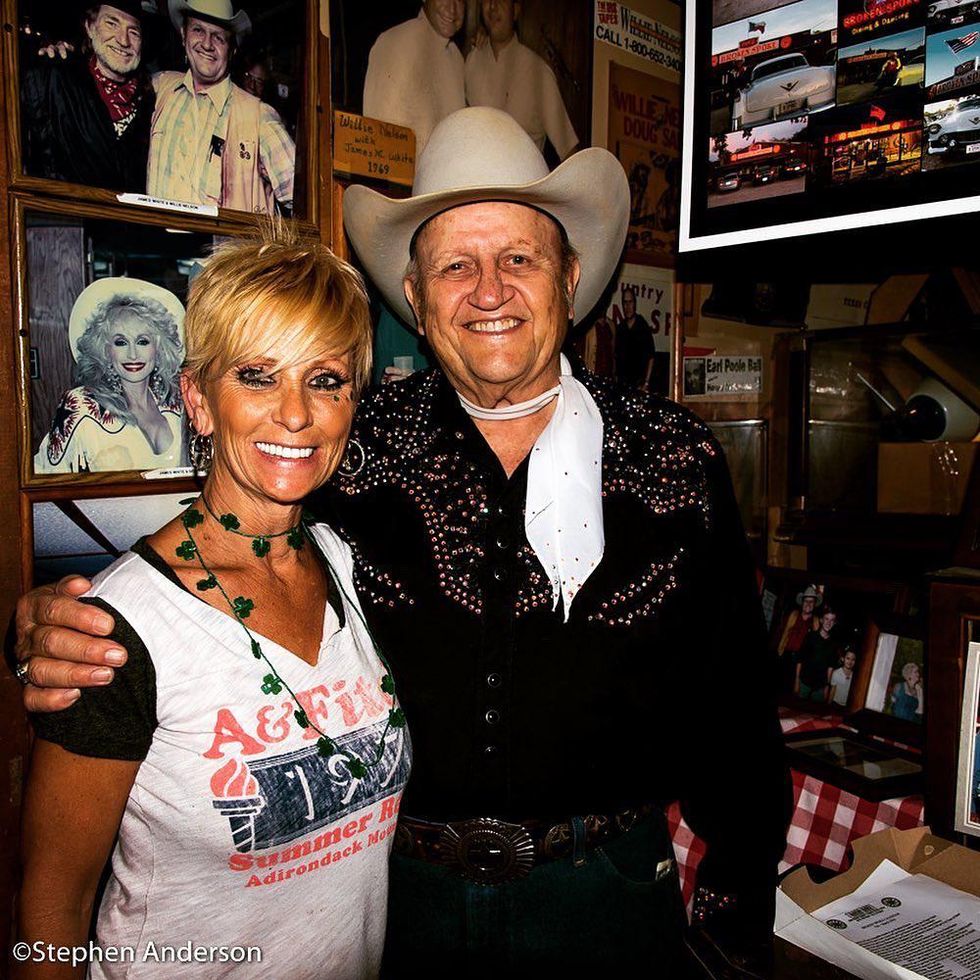 Terri and James ran the Broken Spoke together. (Broken Spoke/Facebook)
The daughter of James White, former owner of the Broken Spoke, opens the show with a display of honky-tonk hospitality. White is a self-professed "older woman," who isn't afraid to show a little cleavage and loves to carry on her late father's dancehall. White brings out a little southern charm from the Fab Five and makes sure they leave doing the two-step. Catch White in "Showdown at the Broken Spoke."

​Angel Flores, Olympic weightlifting coach
A University of Texas alumna and trans athlete in Austin, Angel Flores recently began transitioning and has struggled with her self image. The Fab Five help revive Flores in the episode "Angel Gets Her Wings."
​The prom committee, Navarro Early College High School
We could not be more excited to announce that Navarro ECHS and our Class of 2021 students will be featured on season 6 of Queer Eye.

Thank you again to each of the guys and @netflix for all their love and support! @AustinISDhttps://t.co/LCNTf6foxI

— Navarro ECHS (@navarro_vikings) December 27, 2021
Though the group only has a week to help bring prom to life at Navarro High School in North Austin due to COVID, Van ness was shown in the preview hyping students up about how they're going to "slay this prom so hard." Catch the party on "Navarro High Prom."

Josh, cowboy and aspiring DJ
Josh, who is a father and a classic Texas cowboy, is featured in "No More Bull," where the Fab Five strive to help him stop smelling "like a ranch."
​Chris Baker, executive director of Austin nonprofit The Other Ones Foundation
It wouldn't be a trip to Austin without touching on some of the more serious issues that trouble the city. The group sits down with Chris Baker, who is in need of a little TLC of his own after helping people cope with homelessness. Catch the "potty-mouthed humanitarian" in the episode "Gimme Shelter."

​Todd, restaurateur
The group will work some magic in the episode "Craw-Zaddy," which focuses on Todd, who is supposed to be retired but is still running his restaurant.

​Jamie Wallace-Griner, SAFE in Austin
Being called the "Snow White of Central Texas" is no accident, as Jamie Wallace-Griner has spent her life caring for special needs or neglected animals at her nonprofit, SAFE in Austin. After being "needed at all times," for so long, Wallace-Griner is ready to focus on herself.

​Dr. Jereka Thomas, Central Texas Allied Health Institute
Dr. Jereka Thomas has been moving non-stop since she founded a COVID testing center for underserved communities. On top of that, Thomas leads the Central Texas Allied Health Institute, the only black-led medical learning institution in Central Texas. It's safe to say Thomas is ready for a break in "Community Allied."
​Sarah Lim, OMG Squee owner
Showing the severity of the impact COVID-19 had on small businesses, the Fab Five met Sarah Lim, owner of gluten-free Asian-inspired bakery OMG Squee. Lim is ready for a makeover since pandemic strain led her to focus more on her business, less on herself, in "A Legend in the Baking."

​Reggie DeVore, musician
Another pandemic-based struggle, musician Reggie DeVore said he's starting to lose his drive and passion for art in the episode "The Mis-Inspiration of Reggie DeVore."

Other locales to look out for
The trailer opens with the cast strutting in some cowboy boots, western garb and teasing skyline views. In addition to the many Texas businesses that make up the season, you'll also be able to spot the scenes of The Long Center and Eastside Pedal Pushers Bike Shop.
Both Fab Five member Van Ness and Porowski also adopted dogs from Austin Pets Alive!, so the furry friends are sure to make some cameos.

Season six is streaming now on Netflix.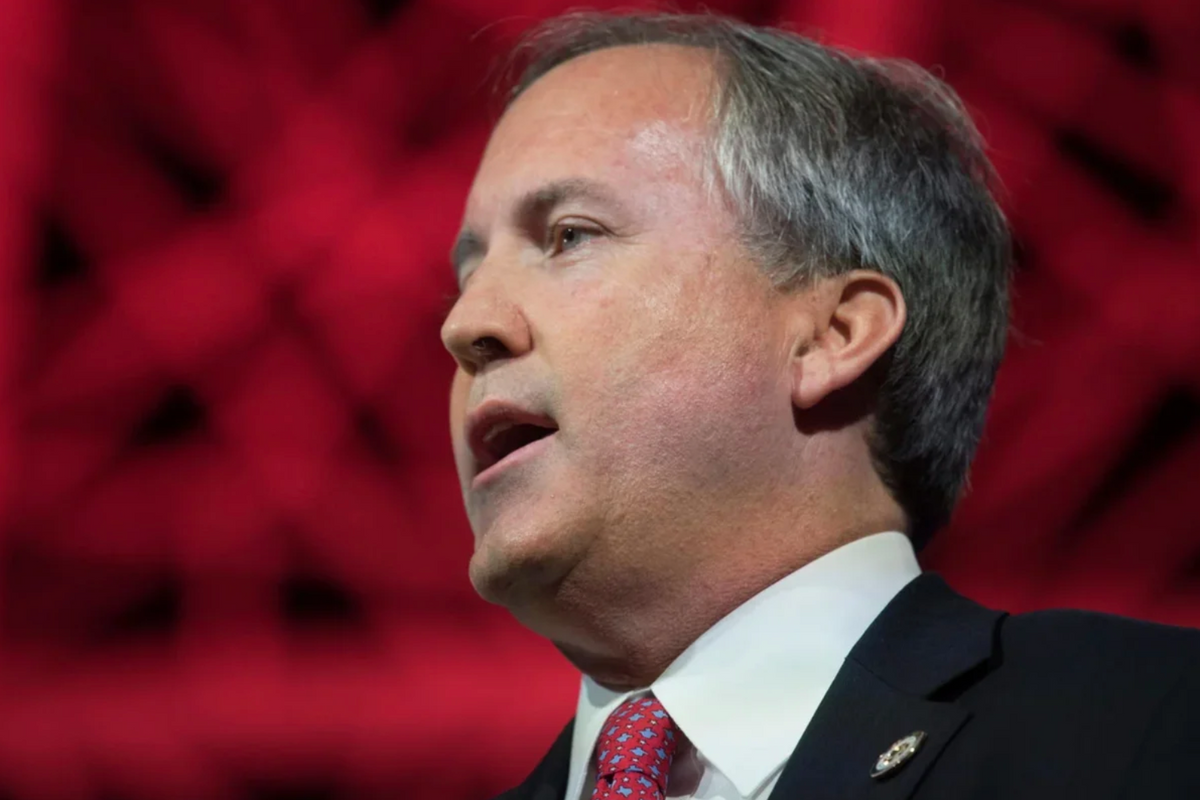 Paxton has faced a securities fraud indictment for seven years. More recently, the FBI began investigating him for abuse of office after eight of his former top deputies accused him of bribery. He also reportedly had an extramarital affair. Paxton denies all wrongdoing.
Bush, who has served for seven years as the state's land commissioner, campaigned on restoring integrity to the attorney general's office and hit Paxton for his legal and ethical troubles. He also criticized Paxton's legal acumen, saying some of his lawsuits were frivolous, including one that he filed to overturn the 2020 results in four battleground states where former President Donald Trump lost.
But none of Bush's attacks gained traction with socially conservative voters in the runoff, who said they preferred Paxton's combative style to Bush's more civil and polished approach. Voters cited Paxton's frequent lawsuits against the Biden administration on immigration and COVID-19 policies, as well as his efforts on hot-button social issues like abortion and LGBTQ rights.
While Bush had supporters who embraced his vision of a more diverse Republican Party that welcomed people of different viewpoints, a majority of voters tied him to his family's center-right, pro-business politics. That approach is not conservative enough for today's Texas GOP, which has largely turned against establishment candidates. His opponents rallied around a call to "end the Bush dynasty" and lambasted Bush for his rightward shift during the campaign.
In the lead-up to the runoff, Bush said he supported state investigations into families that provided gender-affirming health care to transgender children, and he made border security a priority issue.
Paxton hit Bush for his change of tone, resurfacing 2014 comments from Bush in which he expressed support for the Texas Dream Act, a 2001 law that allows undocumented immigrants to receive in-state tuition at public universities. Bush now says he supports the Republican Party of Texas' platform to repeal the law.
The race was also noteworthy for its negative campaigning. Paxton's camp created an attack website titled GeorgePBushFacts.com that denounced him as a "RINO establishment darling who has sold out Texas" and hit him for his office's management of Hurricane Harvey relief funds and its handling of the redevelopment of the Alamo.
Bush struck back with KenTheCrook.com, which proclaimed "it's time to fire Ken Paxton" and detailed several legal and ethical issues that have plagued Paxton, including the FBI investigation, his securities fraud case and his reported extramarital affair.
But none of the attacks stuck to Paxton, who continued campaigning with socially conservative groups while avoiding head-to-head encounters with Bush where he could expose himself to attack.
Bush, who had challenged Paxton to five debates in the runoff and pledged to take the battle to the incumbent, was frustrated in his attempts to draw out Paxton. He also received no help from the two defeated candidates in the Republican primary, former Texas Supreme Court Justice Eva Guzman and U.S. Rep. Louie Gohmert, R-Tyler, who refused to endorse in the race.
Things got worse for Bush as a slew of GOP officeholders, including Lt. Gov. Dan Patrick, released their endorsements of Paxton. Bush had been fighting an uphill battle since last year, when Trump rebuffed his request for an endorsement and instead sided with Paxton.
Paxton never took his foot off the pedal, continuing to file immigration lawsuits against the Biden administration and wading into legal battles over LGBTQ rights during the campaign. He frequently went on cable news shows to attack the Biden administration's policies and lumped in Bush as the state's "liberal land commissioner" with a "woke" agenda.
Paxton also fought back against those who questioned his ethics or legal acumen. When the state bar announced it was investigating a complaint against him for professional misconduct, Paxton called it a political attack and denounced the members of the disciplinary committee looking into the complaint as "leftist" Democratic sympathizers.
As the runoff election neared, polls showed Paxton with a strong lead over Bush. One poll found that 40% of Republican primary voters said they would never vote for Bush.
Paxton closed out the campaign confidently, attending packed meetings of conservative voters. Bush released a late flurry of negative attack ads against Paxton but did not gain the boost he needed.
Last week, Bush's camp told reporters it would not have media availability on Election Day, a clear sign it did not expect a positive outcome. Paxton's team, meanwhile, planned an election day watch party just north of Austin.
Paxton will face the winner of the Democratic runoff – either Brownsville lawyer Rochelle Garza or former Galveston Mayor Joe Jaworksi – in the November general election, where the odds are in his favor, as no Democrat has won a statewide seat in Texas since 1994.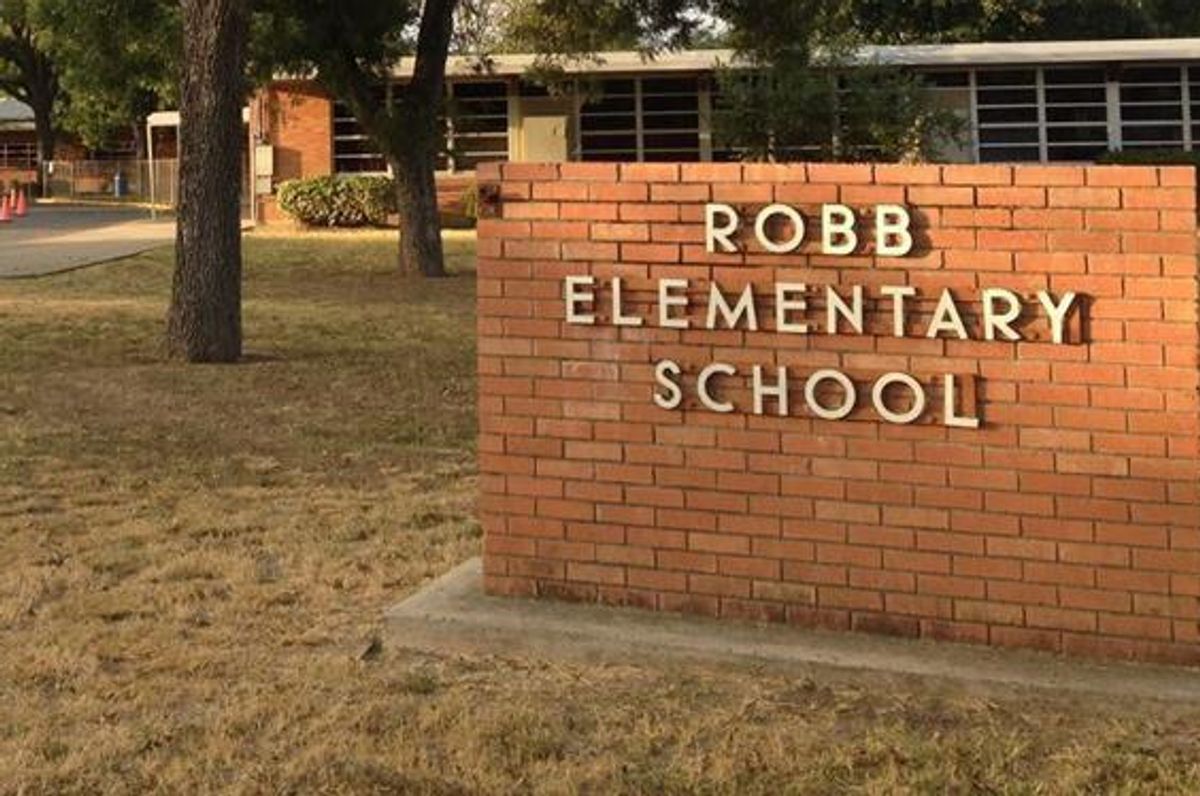 Nineteen kids and two adults are dead after a shooting at Robb Elementary School in Uvalde, Texas—a small town an hour and a half west of San Antonio—on Tuesday afternoon.
Abbott said the suspect, 8-year-old Salvador Ramos, is believed to have been killed by the police. The Uvalde Police Department said the shooting began at 11:43 a.m. Tuesday.
"What happened in Uvalde is a horrific tragedy that cannot be tolerated in the state of Texas," Abbott said. "He shot and killed—horrifically, incomprehensibly."

Texans are grieving for the victims of this senseless crime & for the community of Uvalde.

Cecilia & I mourn this horrific loss & urge all Texans to come together.

I've instructed @TxDPS & Texas Rangers to work with local law enforcement to fully investigate this crime. pic.twitter.com/Yjwi8tDT1v
— Greg Abbott (@GregAbbott_TX) May 24, 2022
According to University Health Hospital officials, a 66-year-old woman and 10-year-old girl arrived in critical condition. Uvalde Memorial Hospital reportedly received 13 children for treatment and two individuals who were already deceased. At the time, it was believed 14 had died in this shooting.

The shooter prompted a lockdown at the elementary school of just under 550 students, with San Antonio Police sending SWAT, and Eagle chopper and Crime Scene Investigators.
According to White House press secretary Karine Jean-Pierre, President Joe Biden has been briefed on the tragedy and "His prayers are with the families impacted by this awful event, and he will speak this evening when he arrives back at the White House."
At 19 deaths, it is the deadliest school shooting in Texas and one of the deadliest in the U.S. since 26 at Sandy Hook Elementary lost their lives. This is the U.S.'s 213th mass shooting of 2022.