Get connected with our daily update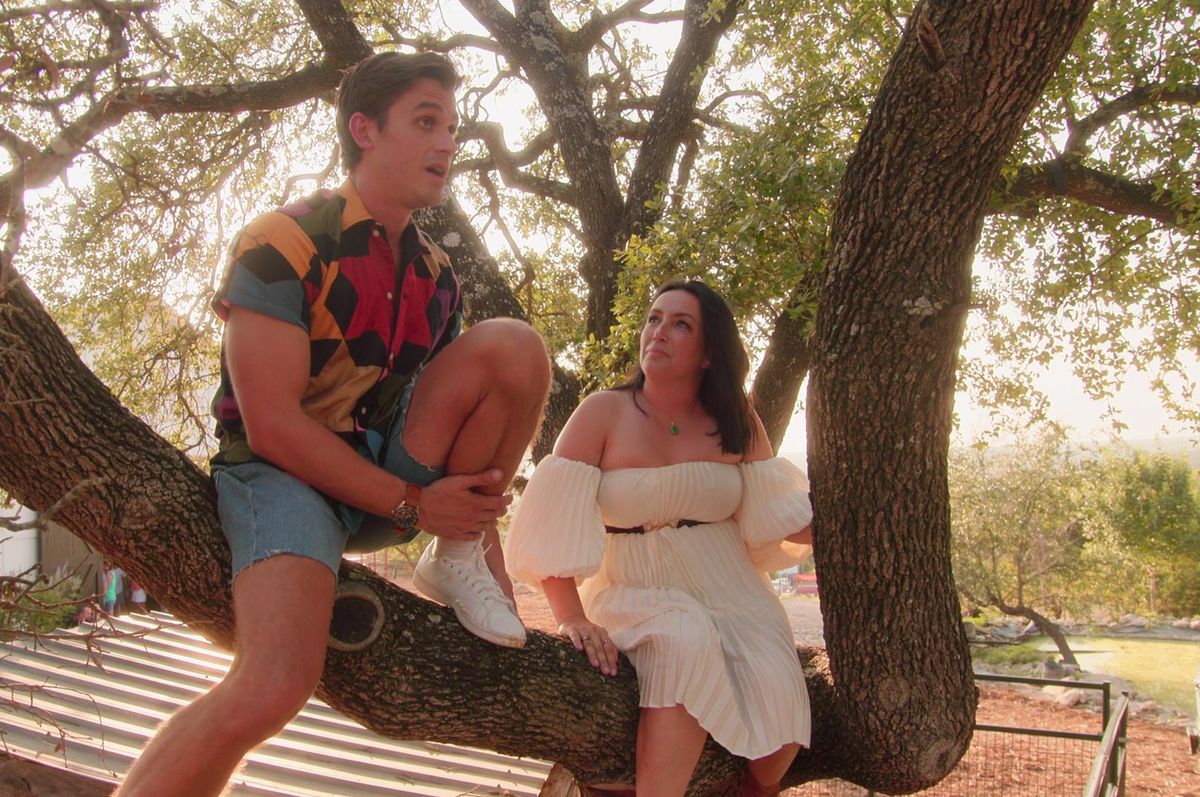 Jamie Wallace-Griner made thousands of people cry all across the world.
---
The founder of nonprofit Safe in Austin, which has a mission of rescuing animals who in turn help heal children who have special needs or have come from hard places, Wallace-Griner and her story were featured in Season 6 of "Queer Eye." Almost as soon as the season was released on Dec. 31, 2021, Safe in Austin began hearing from people around the globe who were inspired—and in tears—because her selfless dedication and unyielding passion for animals, many of whom who, without her, would end up dead.
"An out-of-body experience is the best way to describe it at the moment," said Wallace-Griner, adding that the nonprofit's Instagram, which had 12,000 followers before "Queer Eye," has now surpassed 100,000. "I am unbelievably grateful. I'm just trying to juggle making sure everyone knows how grateful I am and not letting this whole thing go by without realizing the magnitude of it. Sometimes I feel like I'm living a dream."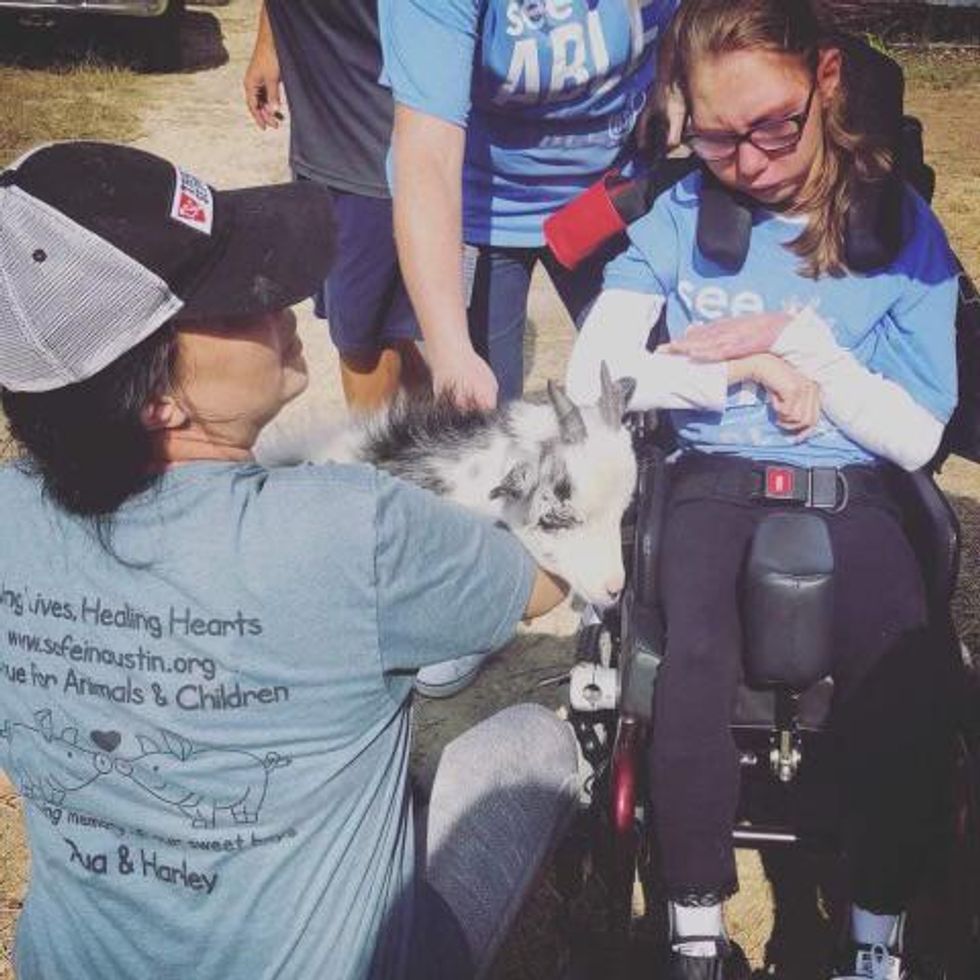 Jamie Wallace-Griner runs Safe in Austin, where she saves animals and helps children with special needs. (Jamie Wallace-Griner)
A self-described "special-needs mama that likes animals," Wallace-Griner founded Safe in Austin after witnessing the incredible bond between her son, Jackson, who has autism, and his service dog, Angel. These days, Safe in Austin, which is set on the family's 10-acre property in Leander, serves as a permanent home to more than 200 rescue animals including pigs, cows, horses, turkeys, ducks, dogs and cats.
On any given day, to walk the property is to witness magic in the making. In addition to frequent public days, Safe in Austin also hosts private Healing Hearts tours that pair children who may have special needs or a history of abuse or neglect with animals that have experienced the same traumas. Safe in Austin also hosts children's birthday parties and, should turnout ever be low, has a list of on-call kids who will eagerly show up.
"These (on-call) kids have been through a lot and may have significant extra needs themselves, but they're able to say, 'Yes, I'm coming, I'm going to be a friend to this kid,' even when they might not have very many of their own friends," she said. "They feel special for helping this person, that person feels so much love from them doing that and they all get to share the animals they're helping with. It's like you could burst if you think about all the different areas of joy that it brings in."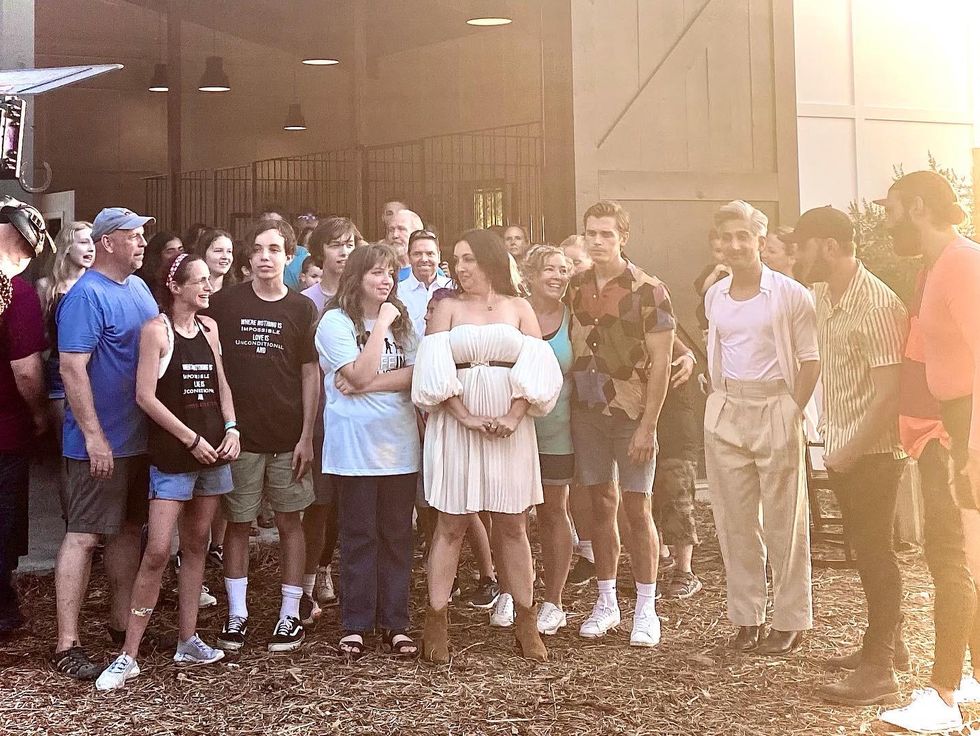 The Fab Five surprised Jamie Wallace-Griner with a much-needed barn. (Queer Eye)
Shot over five days in June 2021, the Safe in Austin "Queer Eye" episode spotlights Wallace-Griner's undying passion for animals and children while also focusing on her need for self-care.
"All five guys are exactly as they seem; there's nothing fake about what they're doing," said Wallace-Griner, a longtime fan of the show. "They're just genuinely those people that you love on the screen, even when the cameras aren't going. That was a real gift to find out."
The admiration was mutual.
"I've really never met anybody like you, and I felt that the moment that I came here," "Queer Eye" cast member Antoni Porowski said in the episode. "Every single person that I speak to tells me you gave them purpose, and that is the most unbelievable thing that you can do for somebody else, just by being you and by creating a safe environment where they can feel loved and protected and taken care of."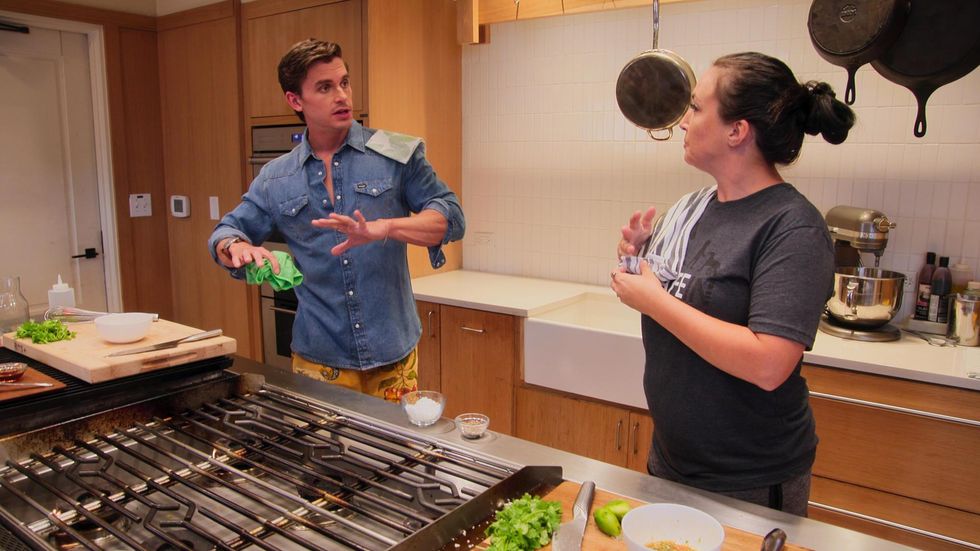 Antoni Porowski, food expert, helped Wallace-Griner find her confidence in the kitchen on the show. (Queer Eye)
Wallace-Griner said she's still in touch with several of the "Queer Eye" cast members, including Porowski, Bobby Berk and Jonathan Van Ness, who met an orphaned puppy during filming at Safe in Austin and ended up adopting it. In addition to the lessons on self-care and self-love Wallace-Griner received from the Fab Five, there was also a tangible gift—"Queer Eye" built her a barn she so desperately needed for the animals.
"We've done so much in the last six months because we have that space. It's really incredible," she said, adding that the barn is now "dramatically different than what the world saw. We had to take what they gave us, which was amazing and wonderful, but kind of tweak it into what works for us, specifically for special-needs animals and special-needs children that come out."
Wallace-Griner would also like to clarify that while she cried a lot during the episode, she really is doing well.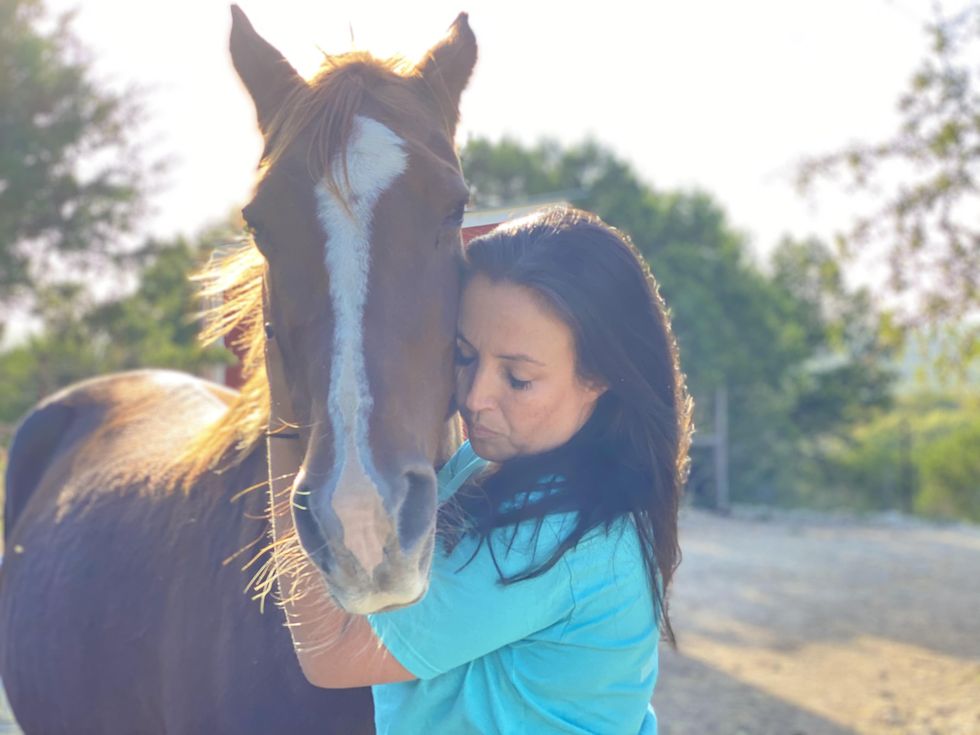 Jamie Wallace-Griner cried during the Queer Eye episode but said she is is OK and understands the stress she is under. (Jamie Wallace-Griner)
"There's been a lot of concern for my mental health, I guess because I just cried the whole time (in the episode)," she said. "I'm a little bit insane, obviously. You can't do what I do without being an open-hearted and little-bit-crazy person. But I understand the stress I'm under, I understand when I hit an emotional peak, or like our kids say, when our sensory cup is filled completely. I'm OK. I swear. I just cry a lot."

In addition to the increase of followers on social media, Safe in Austin has seen more traffic on days that they're open to the public—Wallace-Griner estimates that 90% of the people visiting in recent weeks learned about them from "Queer Eye."
"I still speak to every single person that comes on the property first. This is an important thing to me. I want them to share my heart and where we're at," she said. "Never before 'Queer Eye' did they applaud after my speech, but they keep doing that now, which is super weird. People ask to take pictures with me now, too, which they didn't before."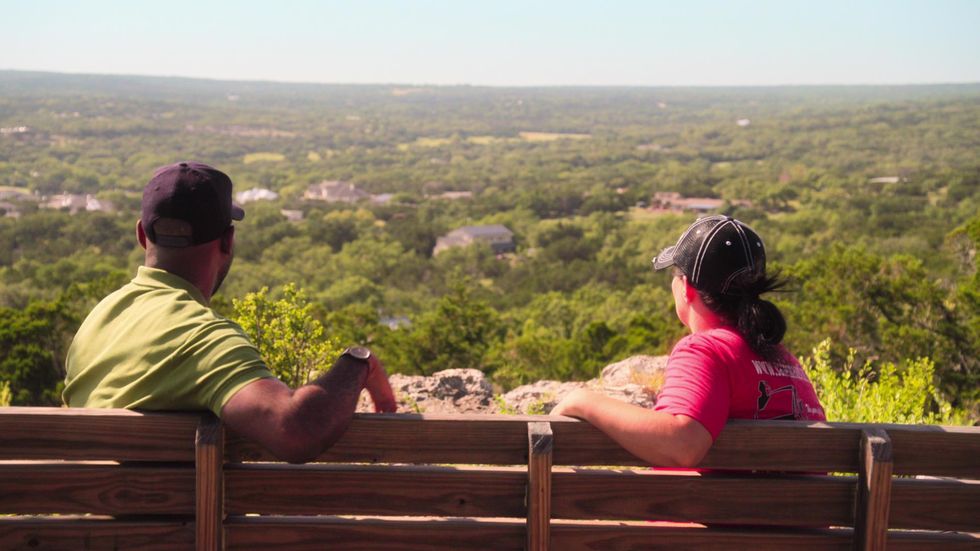 Karamo Brown speaks to Jamie Wallace-Griner on the show about taking time for herself. (Queer Eye)
Of all the ways "Queer Eye" has positively impacted Wallace-Griner's life, she said the most important is the platform it gave her to inspire others to get involved with special-needs animals and children.

"So many people are saying that they've always wanted to do this concept and that I'm inspiring them to follow their dreams," she said. "I love that aspect because there just can't be too many people helping animals and children in the world. There's no such thing as that. So that might be one of the best parts of the whole thing—inspiring that connection."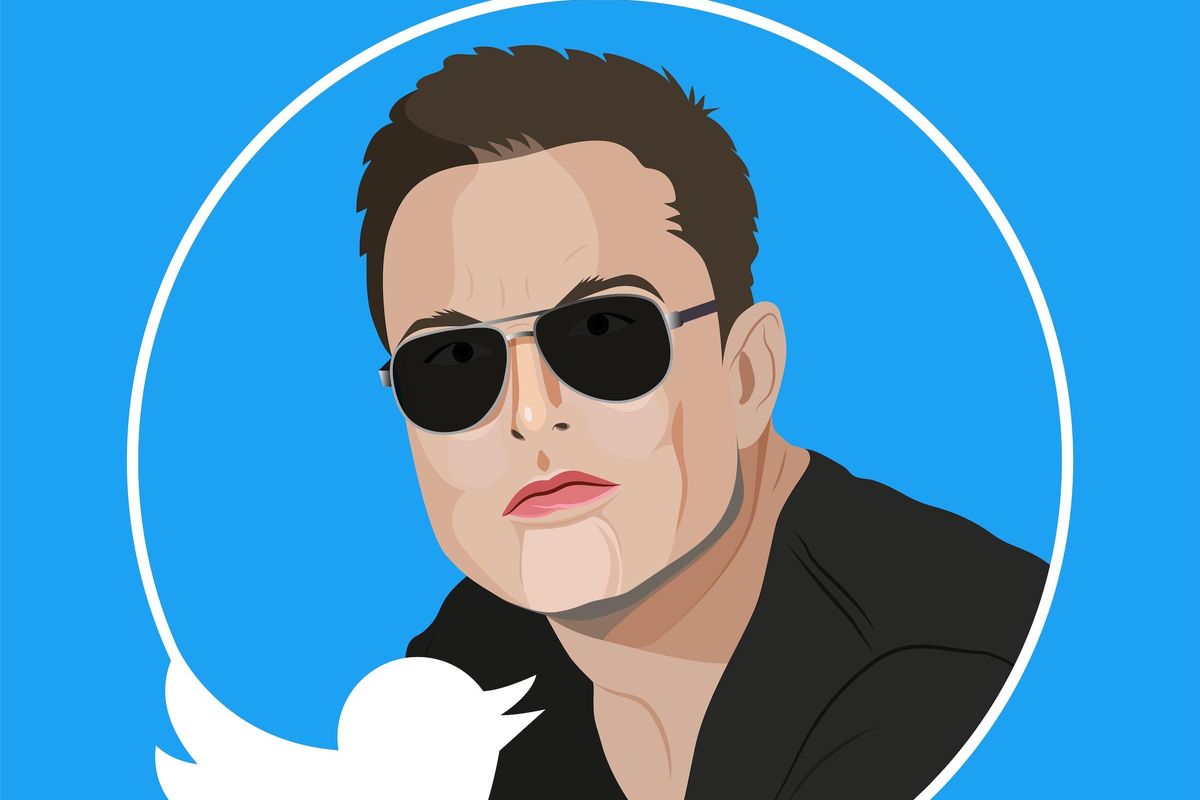 Shutterstock
Elon Musk has proposed once again to buy Twitter for $54.20 a share.
The news that Musk is offering to carry on with the $44 billion buyout was first reported by Bloomberg. Now, a filing with the Securities and Exchange Commission shows Musk made the proposal in a letter to the tech giant on Monday.
The New York Stock Exchange temporarily halted trading in Twitter stock twice Tuesday, first because of a big price move and the second time for a news event, presumably the announcement of Musk's renewed offer.
While the per share offer price on this latest proposal remains the same as the original offer, it's unclear if Musk has made other term changes or if Twitter would reject it. According to other reports, a deal could be reached this week.
The stock closed at $52.00/share Tuesday, indicating market uncertainty around the $54.20 offer.
After Musk informed Twitter of plans to terminate the original agreement in July, Twitter sued. A trial has been expected in Delaware Chancery Court on Oct. 17.
With the proposition of a buyout on the table again, it revives the question of whether Musk might move Twitter from San Francisco to Central Texas.
He's done so with some of his other companies. Tesla's headquarters in southeast Travis County had its grand opening earlier this year and tunneling business The Boring Company moved to Pflugerville. At least two other Musk companies, SpaceX and Neuralink, have a Central Texas presence without being headquartered here.
Technology journalist Nilay Patel this afternoon voiced concerns that owning Twitter and Tesla together could be problematic for Musk, as his Tesla manufacturing facilities in Germany and China are both in countries that have disputes with Twitter over content moderation and censorship.
Telsa shares fell after the Twitter news became public, before rallying to close up, at $249.44.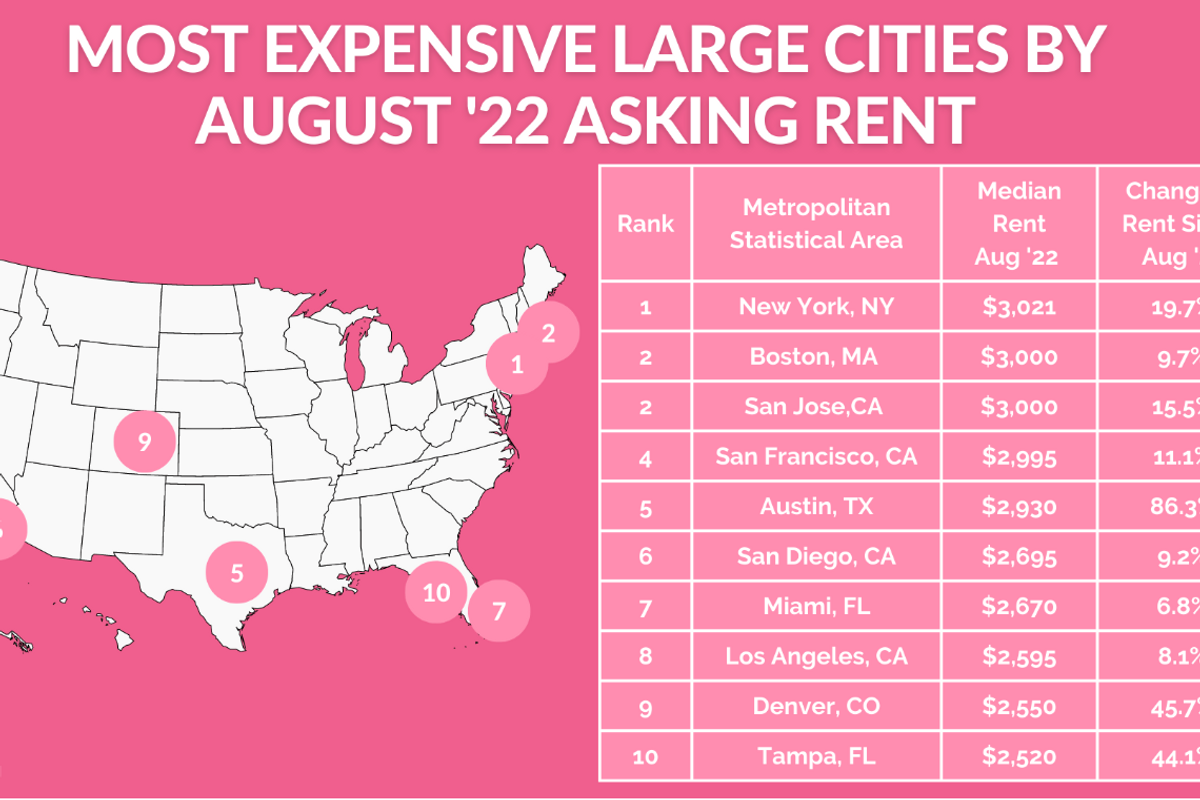 Dwellsy
While searching for a place to live, Austin renters will face monthly rates of nearly $3,000, a recent guide from rental marketplace Dwellsy shows.
The median rent in August this year was $2,930, a more than 86% increase since August 2021. That's $820 more than the nationwide median asking rent in August and puts Austin just below the Bay Area, Boston and New York for large cities with the most expensive asking rent.
"Within this group, Austin, TX stands out for the highest increases in asking rent, which has nearly doubled since this time last year," the study notes.
Outside of those large cities, however, others are seeing even higher rent spikes. Metro areas that ranked above Austin in one-year increases include those like Kansas City, MO with a 112% change in rent since last August and Tucson, AZ with a 124% change.
The data reflects large apartment communities, single-family homes and 2-6 unit buildings.